Say Ni Hao to Taiwan!
Taiwan holds a special place for us, as it's the country in which we met, a country full of friends, and a place we can't help but go back to over and over again. 
Katie spent the summer of 2002 in Taiwan, and quickly became obsessed with the country's friendly people, bustling cities, night markets, and gorgeous scenery. She returned from 2005 to 2006 to Kaohsiung (Taiwan's second city, in the south of the island) to study Chinese, and met Geoff, who had arrived in Taiwan in 2004 to teach English. We returned yet again in 2011 after quitting our jobs and selling our house in Calgary, and spending 3 months traveling around South America.While we haven't been back to Taiwan in awhile now, it's never far from our minds, and is somewhere we'd love to return to as travelers, rather than residents, to explore the spots we missed when we were living there. Beautiful and lush, with sub-tropics in the south and dynamic cities….if you have a trip to Taiwan planned, we're so excited for you!!!
Where to Stay in Taipei — Taiwan's largest city and dynamic capital, Taipei is a 24-hour city, where night markets, modern shopping, and amazing food compete for your attention with temples and artifacts. We asked a local about the coolest neighbourhoods to stay in Taipei, and have outlined suggestions in each.
First Time Guide to Taipei — Large Asian cities can be a bit intimidating at first, but not Taipei. It's a friendly, easy-to-navigate city with plenty to do. We asked locally-based travel blogger Nick for his best suggestions about how to spend a 3-day introduction to the city.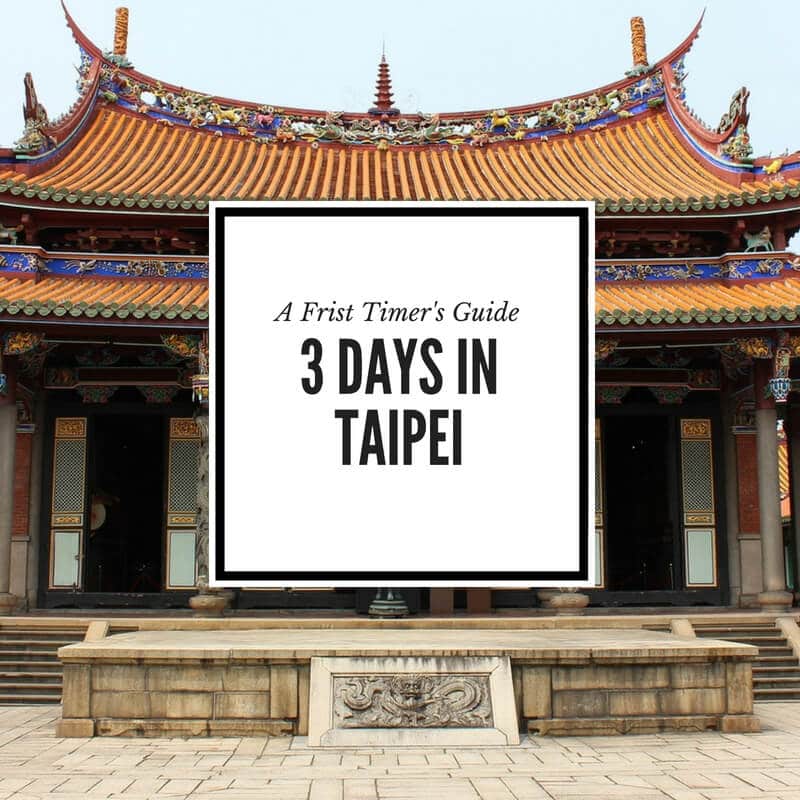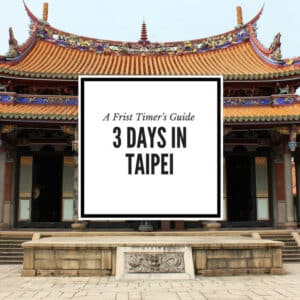 First Time Taipei Guide: Taipei Travel Tips for First Time Visitors. If you're planning your first trip to Taipei, this 3 Days in Taipei city guide has all you need to know! We've included what to see and do in Taipei in 3 days, including what to eat in Taipei, must see places in Taipei,
Read More »