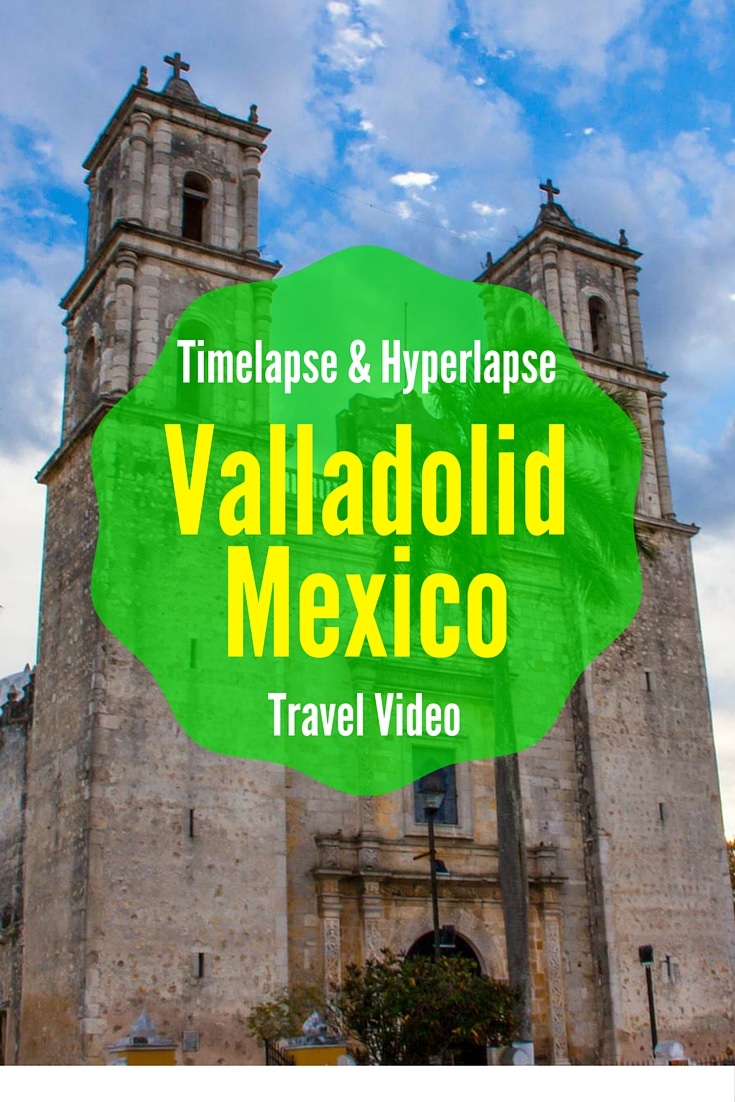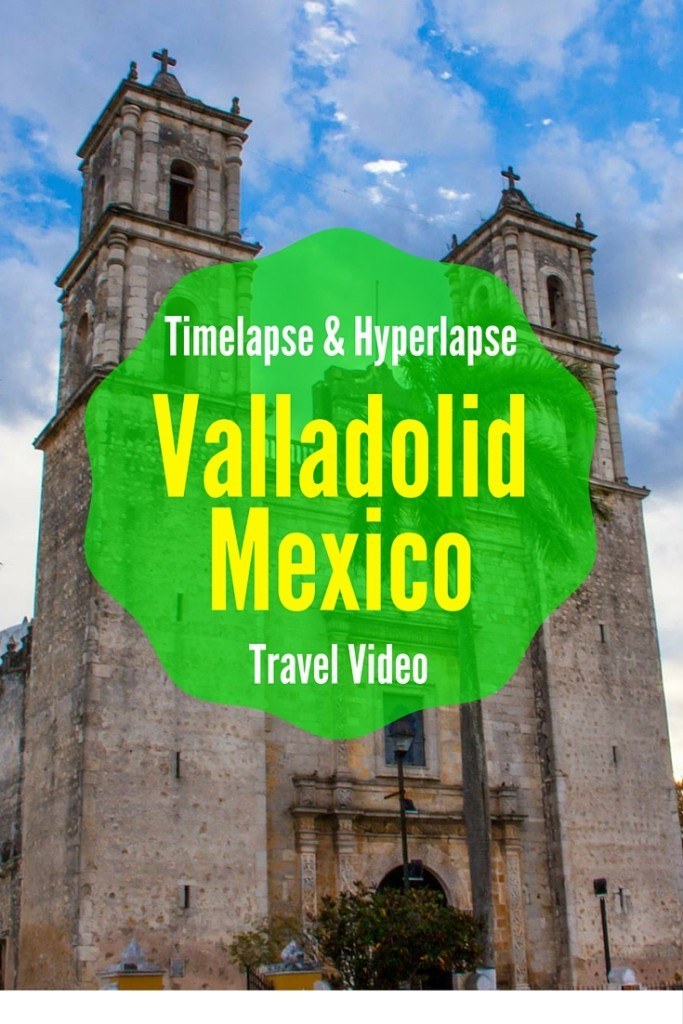 What happens when you add two parts Wandertooth (that would be us, Geoff & Katie), with one-part cute and colourful Mexican city?
You get an awesome, wanderlust-inspiring video, of course!
During our three-days in Valladolid, Geoff and I geeked out a little making this one-minute video of the city, and we're really happy with the results. Watch the video, and then scroll down to see the locations used and plan your trip to Valladolid.
Locations:
Calle de los Frailes, the cutest street in Valladolid: The insanely cute and colourful street you see in the opening sequence and hyperlapse is Calle de los Frailes, which is regarded as the prettiest street in Valladolid. It's filled with restaurants, a few boutiques, and the chocolate museum we mentioned in our What to Eat in Valladolid post.
Parque Francisco Cantón: The central park in town, it serves as a defacto zocalo, with marquesitas and other vendors serving up treats in the evening, and restaurants, ice cream parlours, and other shops lining the edges.
Convent de San Bernardino de Siena: At the end of Calle de los Frailes is the city's former convent. Check with the tourism office when you arrive in town, as the convent has a fantastic light show several evenings per week that's worth making the trip for. There are also a few good spots to eat nearby: Yerba Buena, for healthy, casual options, and Taberna de los Frailes, for a more upscale option.
Mercado Municipal: A good spot to watch day-to-day life in Valladolid. While we were there, we didn't see a single non-local in the market, which gave us a good taste of real life.
City Hall: Located along one edge of the main square, we went up to the second floor of City Hall to get a unique perspective on the street below. City Hall also has some interesting (and very gory…like, reminds me of Parks and Recreation City Hall murals) murals that show the history of Valladolid, and the conflicts between the local Mayans and Spanish conquistadors back in the day.
Church of San Gervasio: A quintessential Spanish colonial style cathedral flanked by palm trees.
Cenote Zaci: There's one cenote right in the centre of town, in between the main square and the municipal market. While it didn't look appealing to me for swimming (too scary!), there were people braver than I swimming when we visited!
So….what are you waiting for?