Coloring Mexico is an adult coloring book created as a collaboration between friends, Canadians, and the travel bloggers behind Hecktic Travels and the original founders of Wandertooth.com. The book is based on the travel photographs of its creators, and includes more than 30 hand-drawn coloring pages from 10 states/territories around Mexico, including Mexico City. Each illustration is unique, with subjects as varied as Mexico itself: aerial, wide-angle images of cities; street scenes; up-close images of daily life; and decorative details.
What makes this book special and unique is that it was created from personal travel photographs, stories, and memories, with a mission equally focused on entertaining adult colorists and inspiring globetrotters and everyday travellers to explore the beauty and diversity of Mexico.
We've Transformed Stunning Photographs into Colorable Scenes from Around Mexico
After taking thousands of photographs from across Mexico, we've selected our most stunning shots. Photos like this.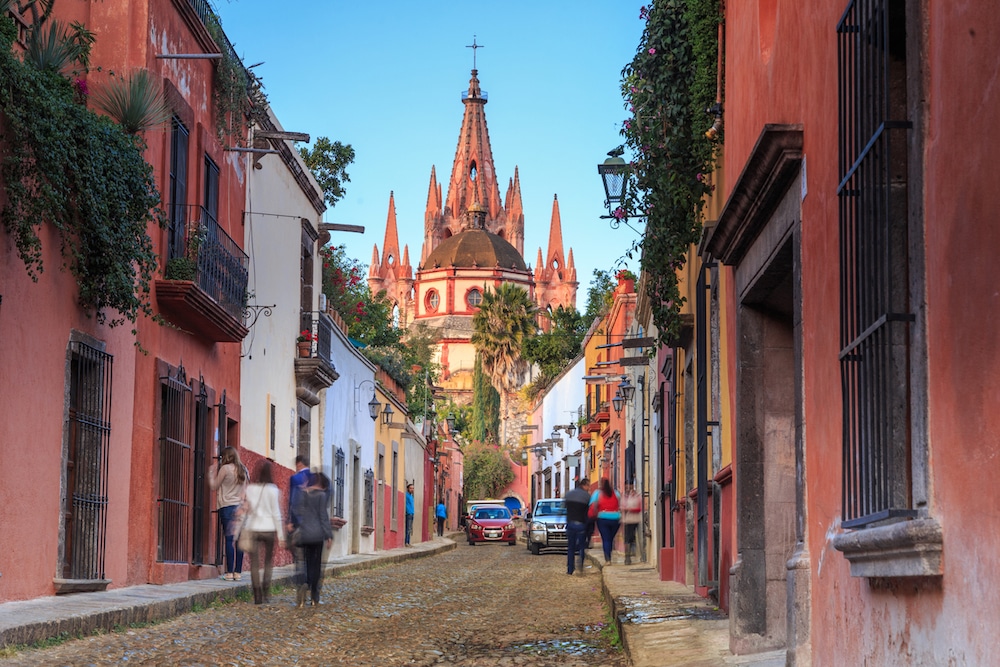 Each photograph is then hand-traced, to create coloring scenes that will transport you to modern-day Mexico.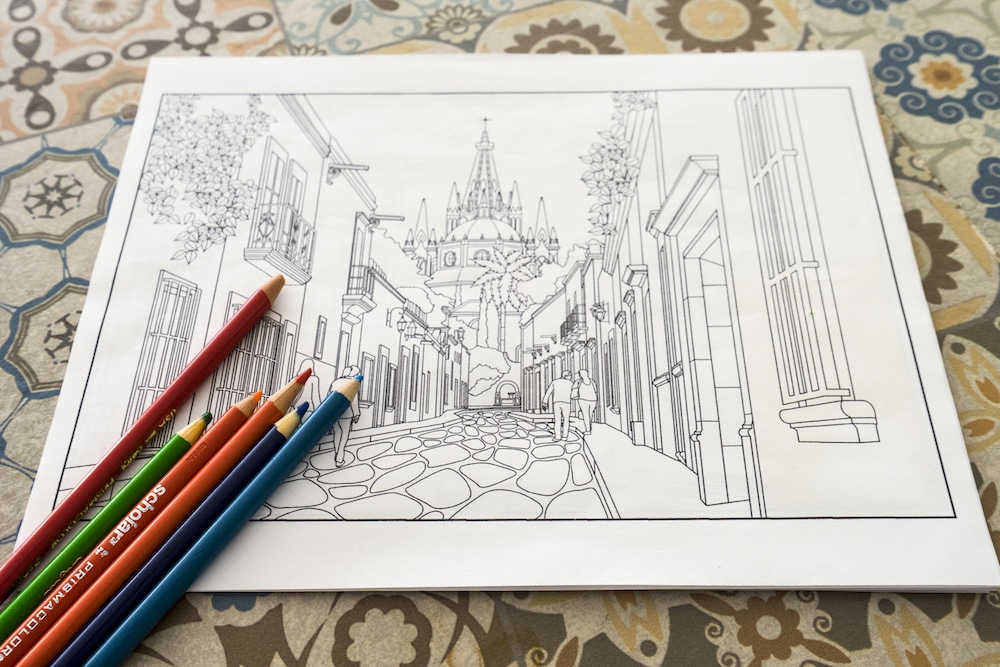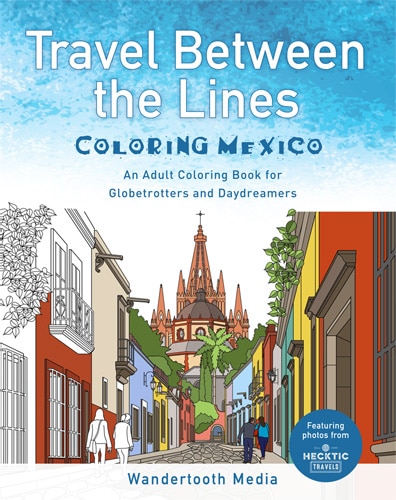 Here's the Deal on Coloring Mexico
So far, we've selected 37 photos to be transformed into coloring pages, about half-and-half Wandertooth photos and Hecktic Travels Photos.
We are still in the process of selecting another 3 to 5 photographs, making the total number of illustrations in the book around 40.
We're mixing popular, pretty and off-the-beaten-track locations from around Mexico, meaning you'll get to color places you may have been, like Cancun, Mexico City, and San Miguel de Allende, AND places you maybe haven't, like the village of Tapijulapa, Tabasco, or the pueblo magico of Izamal, Yucatan.
IT ALL LOOKS SO AWESOME AND WE'RE SO EXCITED…and it's only a month away from being complete. Yup – we'll be shipping in mid-May.
The final book will have somewhere between 37 and 45 illustrations to color.
We're selling the book for USD$10.99 + shipping, and we of course ship to Mexico! As the book is still in production, we're now accepting pre-orders, and will ship the book as soon as it's available in mid-May.
It you order now, we'll also email you a free bonus pack of 10 print-at-home Europe-themed coloring pages to say thanks for the support!
---
Need more pictures?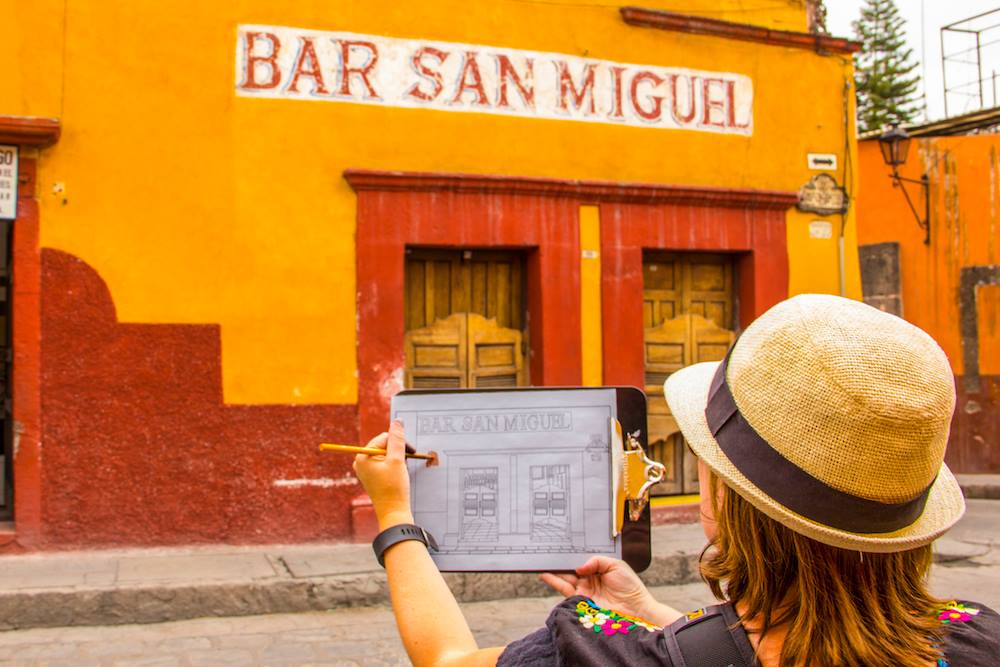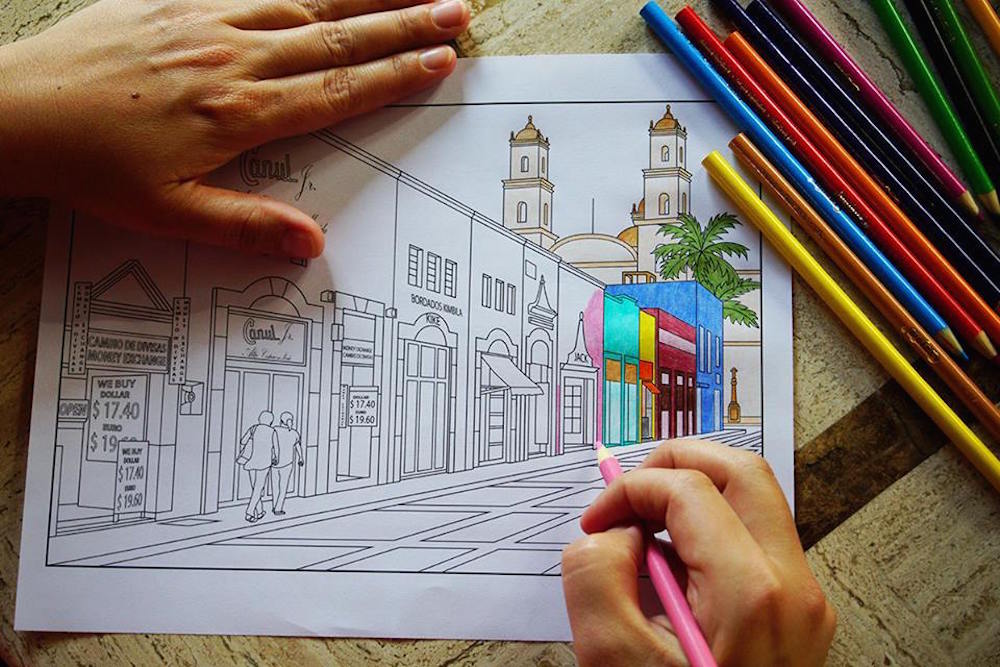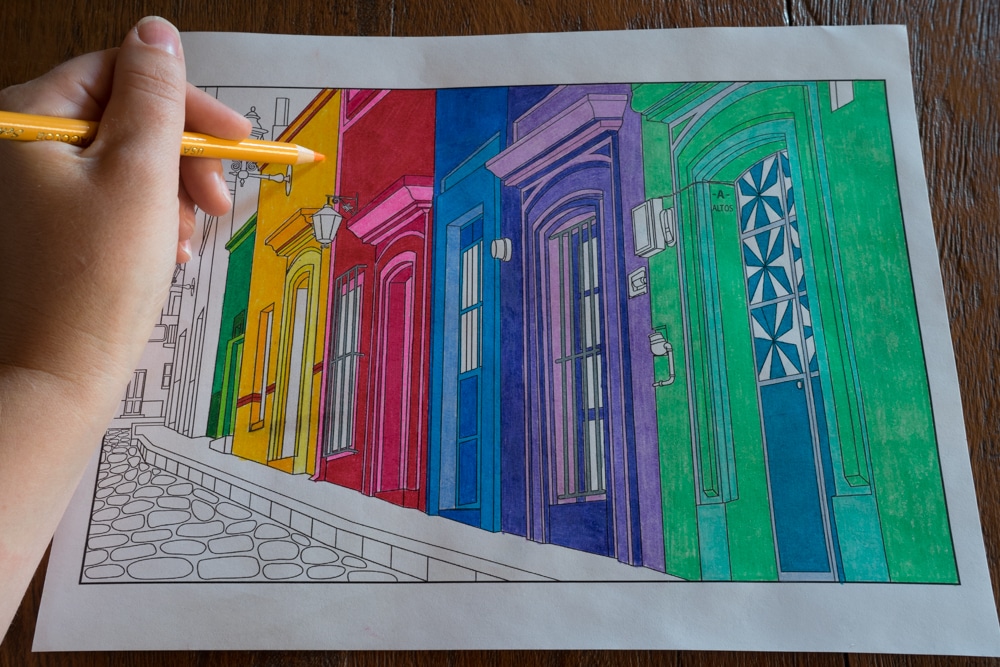 Get in Touch!
This book is being made by 4 real people as a micro-business venture. We'd love to hear what you think, and answer any questions you have: [email protected]
Below are links to access and download information and images for press, blog, and review coverage of Travel Between the Lines Coloring Mexico: An Adult Coloring Book for Globetrotters and Daydreamers. If you need something that is not listed below, please email [email protected].