We're super excited because…
We Wrote a Book!
And We're Giving it Away for Free!



A Prague Guide book that is, and it's an e-book available for free today! You see, after living in Prague for 15 months (and blogging about the city ever since), we've had countless friends, family members, acquaintances, and readers visit us in the Golden City, or message us asking for travel advice.
Up until this point, we've always responded to people's requests for travel advice individually. We're still happy to do so, of course – if you have a travel question about Prague (or anywhere else we write about), feel free to drop us an email and we'll do our very best to help!
BUT…there's also a problem with responding to individual requests for help: it means the readers who don't message us don't get to see all our recommendations for what has become one of the most visited cities in the world.
To fix this problem, we decided to write down all our suggestions and knowledge of Prague in one place – basically, we made a go-to resource for anyone who is planning a trip to Prague, and is interested in having their own "Wandertooth experience" in the city. Without further ado, here it is, our Prague guide book!!!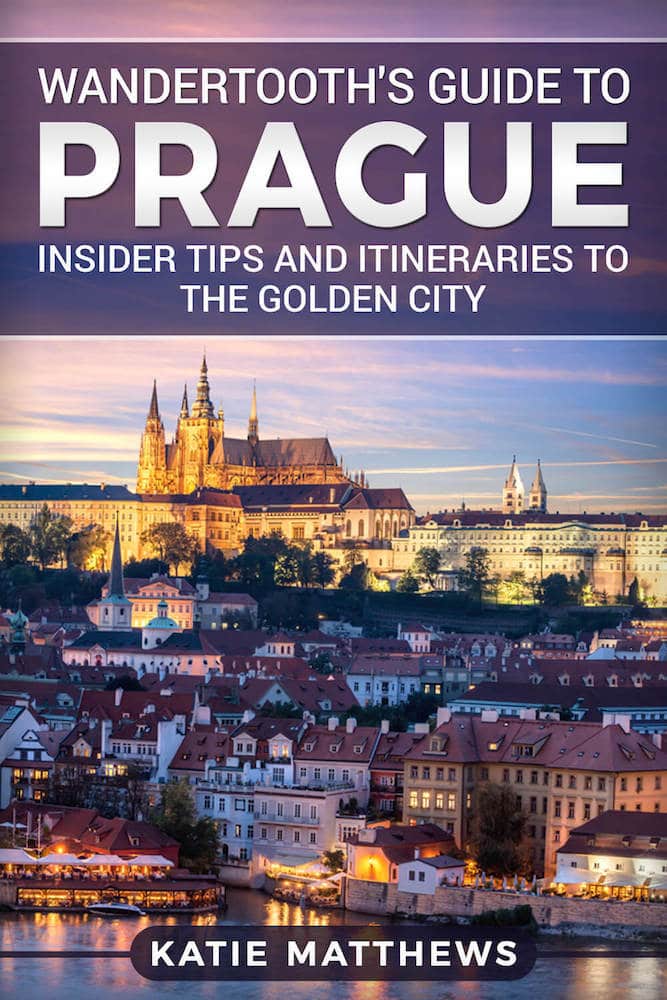 It's not a traditional guidebook, so if you need a complete listing of sights, hotels, and restaurants in Prague, Lonely Planet is probably a better choice for you.
Instead, our hope is this book becomes an effective substitute for us personally showing you around Prague. It's really a way for us to tell you the stories we've learned and show you the sights we love, albeit indirectly.
It follows an itinerary format, taking you through the stories and sights to see if you have 2 or 3 days in Prague, and the day trips we recommend you take if you have even longer to spend in the city or area. It also covers some basic history, awesome stories, and a few places we recommend you eat and drink.
We're really excited about sharing these stories and places, and hope you consider picking up a copy for your trip to Prague!
Click the button below, which takes you to Gumroad, the type in this discount code…
prague2019
---