This Florida bucket list will give you an endless menu of natural wonders in Florida waiting to be discovered and explored!
Florida is a star of shockingly beautiful nature. While ocean escapes are the typical go-to for visitors, the Sunshine State has a lot more to offer on its incredible outdoor adventures.
There are remote islands to enjoy in complete solitude, natural sinkholes containing an actual rainforest, and beautiful blue waters waiting for you to wade in.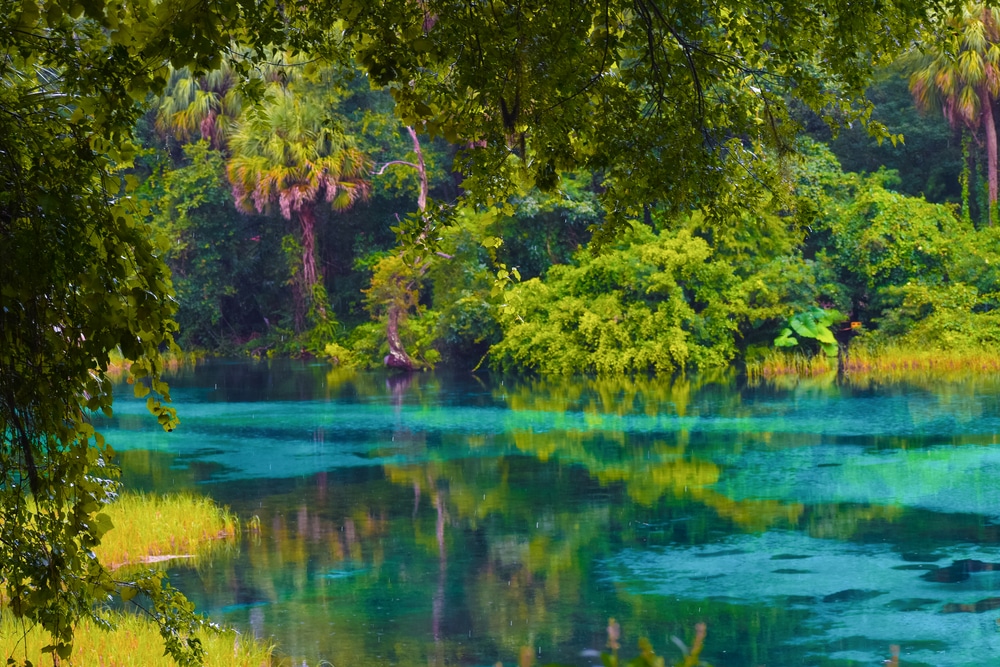 Florida Bucket List: 10 Things Nature-Lovers Must Experience!
Swim in a turquoise spring.
First, let's begin with an interesting fact that may shock you: Florida is home to over 700 natural freshwater springs! This is the most extensive collection of them in the world. Perfect for a day spent swimming in shimmering shades of emerald greens and aqua blues, checking out Florida's array of natural springs is the ultimate way to cool off in the middle of nature.
Florida's Springs are an intricate interweaving system of underwater caves and a rich array of wildlife (I see you, manatees!). They are a true delight to swim in! Swimming, diving, and snorkeling are the most popular things to do at the springs, but many offer kayak and canoe rentals.
With hundreds of springs to choose from, deciding where to go can feel pretty overwhelming. To get things started, we recommend checking out Blue Spring State Park, where manatees seek refuge from the freezing cold ocean waters during the winter months. If you love history and nature, check out Rainbow Springs State Park, where you'll find a 10,000-year-old spring. For a day spent tubing, swimming, and relaxing, Ichetucknee Springs is your go-to.
Paddleboard through the Thousand Islands conservation area.
The Thousand Islands conservation area has a ramp you can access the water with. The area is filled with unique Florida wildlife! Visitors might even spot dolphins, exotic birds, or manatees. The waters are massive and invite explorers. The Thousand Island conservation area takes visitors on an incredible outdoor adventure! Test your balance on your paddleboard as you explore the beautiful waters.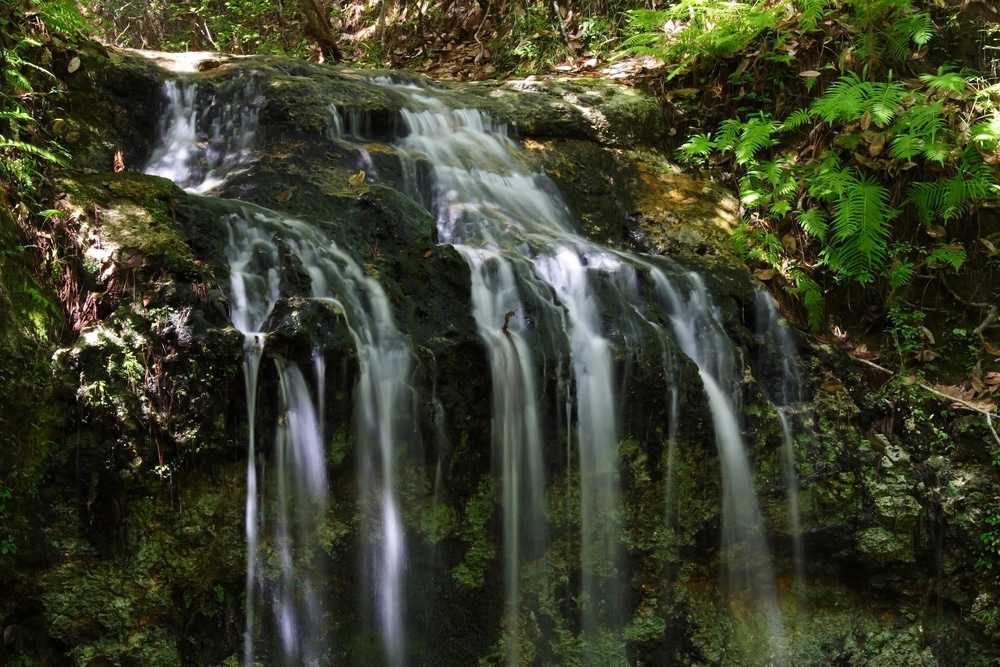 Chase a waterfall.
While Florida isn't exactly known for its towering waterfalls, seeing one in the Sunshine State can be an extraordinary sight considering they're relatively rare. An absolute must-see waterfall in the state is a high 73-foot fall cascading down into an impressively deep sinkhole at Falling Waters State Parks in Chipley. Visitors can take a walk on a boardwalk that leads them to a breathtaking observation deck. While on it, you can see the intense deep sinkhole, beautiful waters, and the gorgeous lush trees surrounding it. (Perfect picture opportunity!)
Rainbow Springs, Dunnellon is another stunning nature space. The park features three manufactured waterfalls, many trails to explore, and natural springs to swim in. In addition, there are giant, sky-high trees, beautiful birds, and clear waters. It's a great place to swim, snorkel and explore!
A visit to the Moraikami Japanese Gardens in Delray Beach is another to add in your Florida bucket list for nature lovers. The park features beautiful waterfalls that are surrounded by enchanting gardens. It's a very calm and tranquil experience. For more adventure, visit Big Shoals State Park in White Springs. The white water rapids rush down the waterway, giving visitors an incredible sight. There are many spectacular views to take in! The park is famous for biking and horseback riding as well.
For more breathtaking waterfalls, visit the Falling Creek Falls, where you'll find a 10-foot waterfall overflowing over layers of limestone! Or you can check out the Steinhatchee Falls in Taylor County, which are the widest ones in the entire state!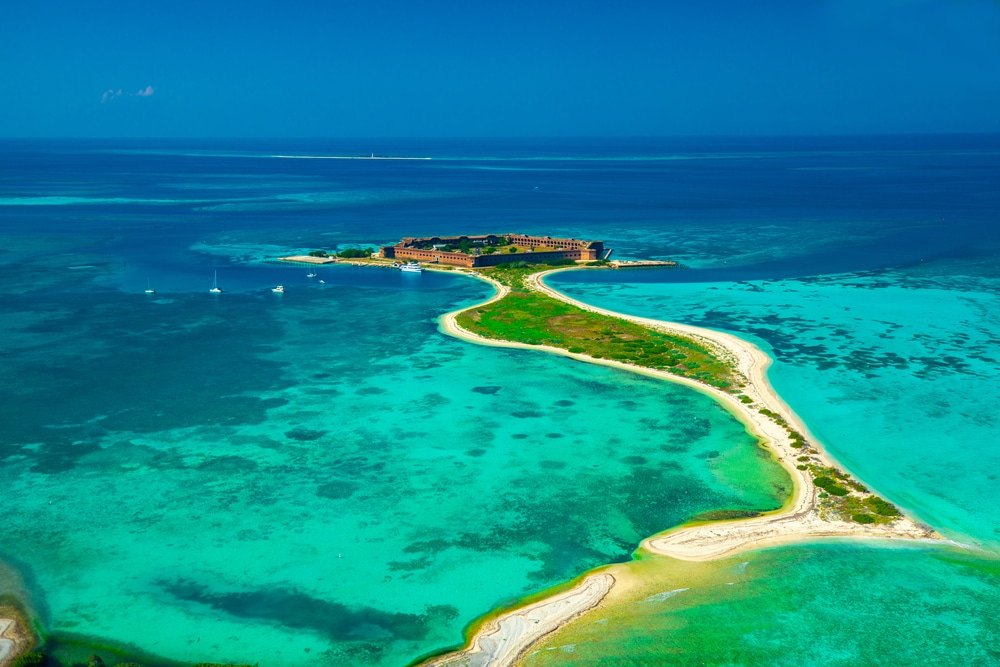 Explore a remote national park in the middle of the water!
You probably already know of all the famous national parks in the country, but did you know there are many hidden gorgeous gems out there you've probably never heard about?
Dry Tortugas National Park is a perfect example of this! Visiting the park is a must on any traveler's bucket list, especially if you're into off-the-beaten-path experiences and epic underwater adventures.
Dry Tortugas is so remote and disconnected that even most Floridians haven't heard about it. It is primarily underwater (at least 99% of it is!), and accessing it is only possible via boat or seaplane. Once you arrive, though, the journey is worth every second, as you'll get to explore the absolute best Florida's waters have to offer. In addition, dry Tortugas is home to the history-packed Fort Jefferson, beautiful views, and amazing exotic birds. From getting seven tropical islands all to yourself to going in search of colorful coral and extraordinary marine life, getting bored at Dry Tortugas is a pretty hard feat!
Visit a small rainforest deep in the ground.
Even though sinkholes are fairly common throughout Florida, Devil's Millhopper is by far the most unique. Wondering the reason? A magnificent 120-feet deep cavity leads into a miniature rainforest in the heart of a pine forest. Devil's Millhopper is an enchanting nature oasis. Visitors can even use the 132-step staircase to walk to the bottom of the sinkhole! The paths and trails are well-labeled and taken care of.
Velvety thick vegetation grows on the walls, creating a landscape that will make you feel as though you've time traveled into the Jurassic Period. So many terrific photo opportunities and unique and exotic nature experiences await you!
Swim and snorkel at Peacock Springs.
The dark turquoise waters await you at Peacock Springs! There is an abundance of beautiful hiking trails and tons of plants. The waters are perfect for snorkeling and swimming. Divers with certification can explore the underwater caves too!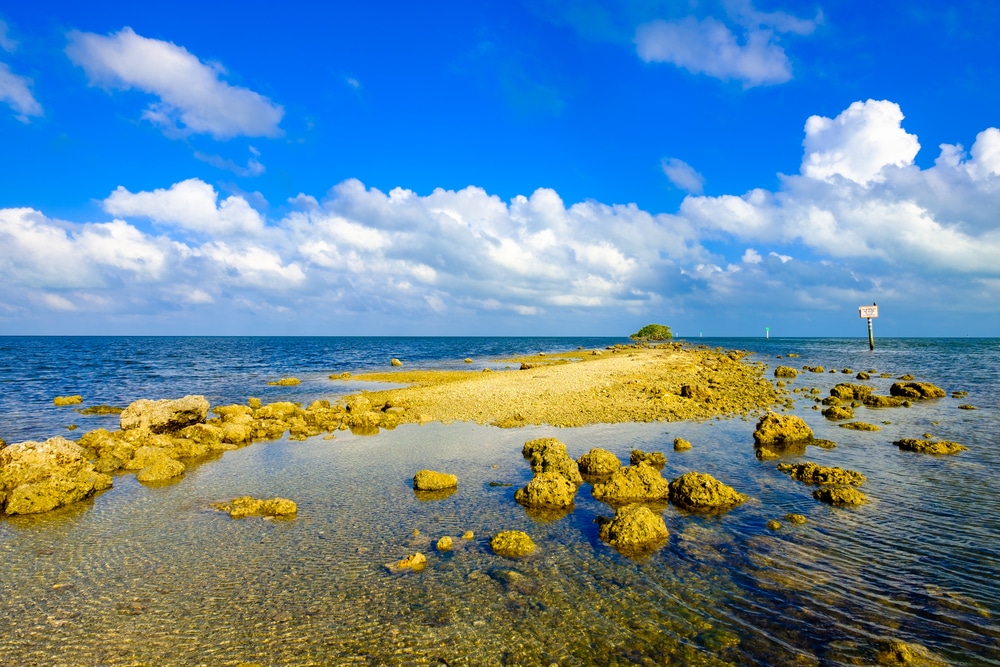 See one of the largest barrier reefs in the world.
Florida is home to the 3rd largest barrier reef in the entire world and the only one in the country, making it a must-see to get to know the life living under its waves truly. In addition, the reef is home to many beautiful marine animals and exotic underwater plants.
To see this underwater miracle with your own eyes, head to either Biscayne National Park or John Pennekamp Coral Reef State Park, where you can glide easily through the water with a pair of goggles in search of striking and stunning colorful formations and the unique marine life that thrives around it. The waters are a burst of beautiful colors and a collection of exotic plants.
Stargaze at Kissimmee Prarie Preserve State Park.
The park is internationally known to lack pollution, making it an ideal place to enjoy the miraculous sights in the sky. In addition, the stars are so clear that visitors don't need binoculars or a telescope. Instead, pitch a tent and camp out under the stars for an unforgettable experience.
Explore a cave.
Florida isn't exactly famed for its caves. Still, suppose you're on the mission to find one during your visit. In that case, you're guaranteed an unforgettable experience when you visit Florida Caverns, State Park.
This incredibly unique national park features a collection of cavern systems. In addition, it is the only place in Florida that offers guided tours of dry caves in the entire state.
While here, you'll dive deep into Florida's nature (quite literally) by touring the dramatic stalagmites and stalactites rising and trickling from the ceilings and seeing flowstones and draperies that look almost other-worldly. Outside, you can choose to hit a few of the hiking trails around the cave or choose from a variety of outdoor adventures like paddling, boating, geo-seeking, or camping.
Explore the wildlife at Orlando Wetlands Park.
A perfect place for photography, hiking, and cycling, Orlando Wetlands Park is a unique and biodiverse place to visit. There are many marshes to explore, trails to walk, and animals to see. The Orlando Wetlands Park is home to a lot of wildlife and is a great place to spot some!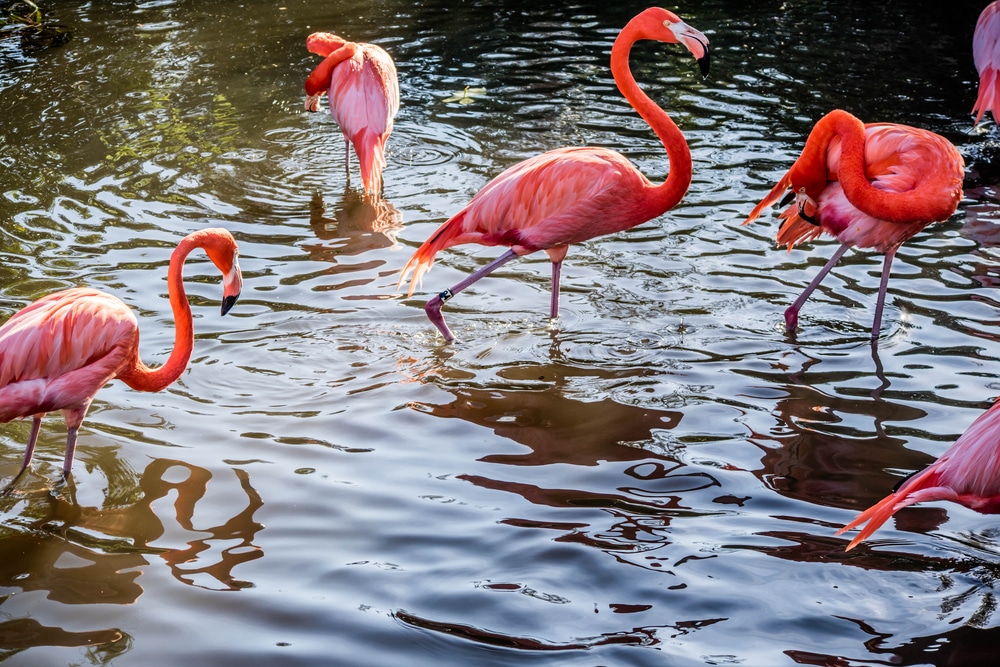 Get close to the manatees at Ellie Schiller Homosassa Springs Wildlife State Park.
Florida is famous for its' manatees! They're a protected species, but there are ways to interact and engage with them at the Ellie Schiller Homosassa Springs Wildlife State Park. The park is home to many rescued animals and vibrant wildlife. Visitors can expect alligators, bobcats, whooping cranes, and more. It's an exciting place to add to your Florida bucket list!
Wait! There's more!
I couldn't stop at just ten things to do because Florida is a paradise for nature lovers and outdoor enthusiasts. There are many thrilling things to do, amazing things to see, and spectacular moments to experience. So keep reading to find a few more ideas for outdoor adventures you must experience in Florida!
Bike Withlacoochee State Trail
Explore Corkscrew Swamp Sanctuary in the Naples
Paddle through Blackwater River
Swim at Santa Rosa Beach
Swim in the springs at Ponce de Leon State Park and Edward Ball Wakulla Springs State Park
I hope this Florida bucket list of the most incredible outdoor escapes will help you plot your next adventure in this tropical paradise! Have you ever visited one of these outdoor paradises in Florida? Please share all about your experience in the comment section below!