If you are one of the fortunate, who get to spend time in San Juan, then you know it's a dream come true. Even though the first thing that may come to mind when you think of a tropical island may be gently swaying palm trees, beaches, and turquoise-colored waters, San Juan is actually the home to a whole lot more than that.
With vibrant nightlife, rolling hills, and a diverse fuse of cultures and flavors, the island's capital city is guaranteed to please any type of traveler, be it the beach bum, the foodie, the history buff, or the adventurous soul.
You'll never really run out of things you do in San Juan, even if you were to stay for over a year exploring the city. If you're here for a short visit, though, here are the twelve most exciting things to do in San Juan that you absolutely cannot miss out on!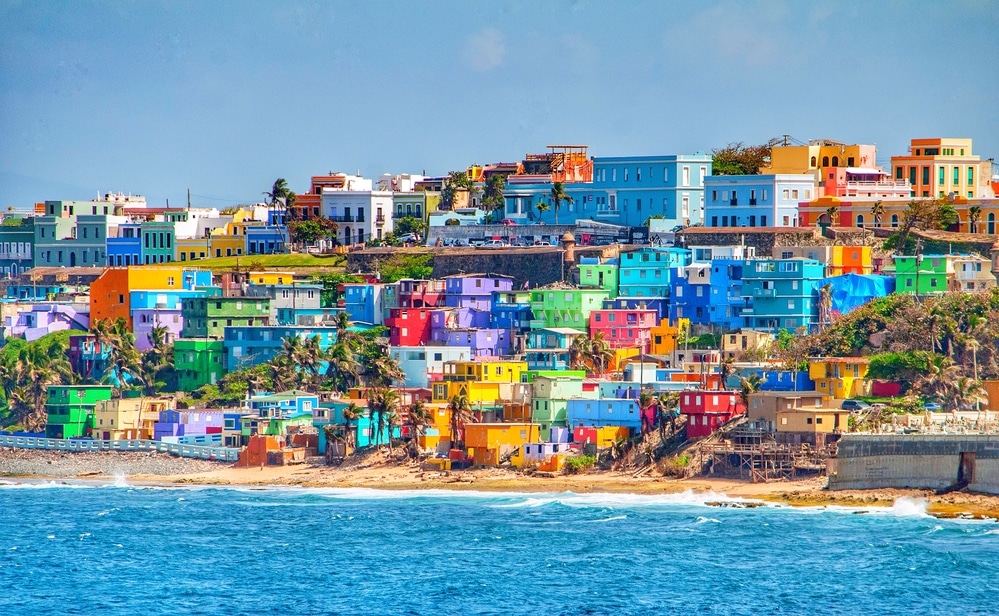 Survey its fascinating historical sites.
Puerto Rico is a haven for historical sites, and a day spent exploring its archeological goodness is a must to understand the island's cultural fusion better.
Start the day by checking out Castillo San Cristobal, a castle and fortress that provides a window into life during the island's colonial times. Sitio Histórico de San Juan is another Colonial-era fort that's worth checking out as well. Another great place to visit is La Fortaleza, an intricate blue-white building that happens to be the governor's home.
Museum Castillo Serralés is another interesting place offering a glimpse into the sugar cane and rum industries and their evolution throughout Puerto Rican culture. Finally, don't miss out on the Red and Black, a quirky structure of Parque de Bombas.
Before you complete your time with the many historical sites in San Juan, you must be sure to take a stroll along the famous Paseo de la Princesa, visit La Puerta de San Juan, and take a photo in front of the famous La Muralla.
The Paseo de la Princesa is a gorgeous restored walkway with live music, traditional food, and local vendors. La Puerta de San Juan is a must-see for history buffs. The huge gated door used to be the entry into the walled city. And finally, La Murella is a beautiful wall that gives the locals a lot of meaning and history.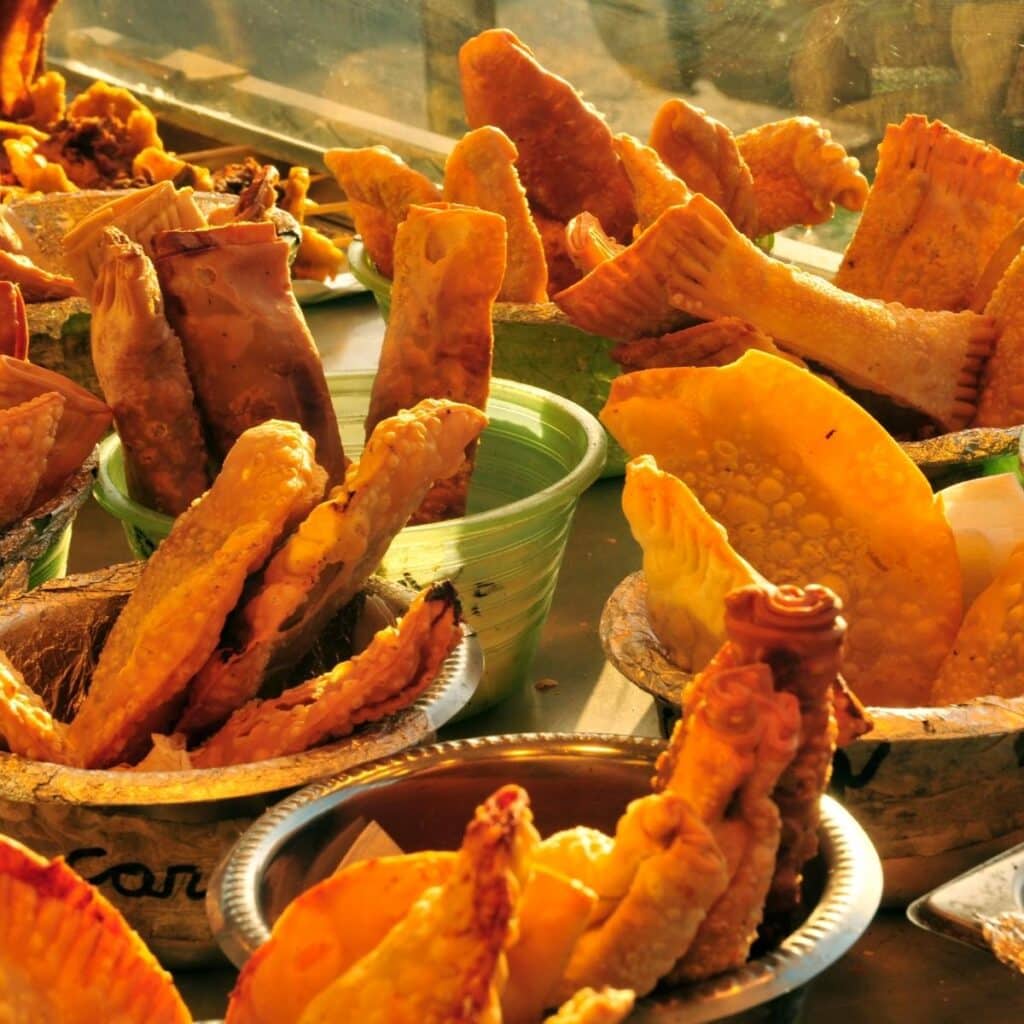 Explore San Juan, Puerto Rico, through its terrific cuisine.
Puerto Rico is a mecca for great cuisine, so spending a laid-back day exploring the island through its cuisine is an absolute must! While you'll find tons of food options at snack bars at the beach, your absolute go-to for authentic gastronomy are the streets of Old San Juan.
A few of the staple dishes you can't miss out on are Tripleta (which is made of three different types of meat), fitters, alcapurrias, chuletas de cerdo, and fried plantains.
Fantastic Restaurants To Try In San Juan:
Casa de Montecristo – 201 Calle del Cristo, San Juan – An upscale cigar store with a modern lounge. This restaurant has a luxurious environment and a massive selection of cocktails!
Pio Pio – 151 C de San Francisco, San Juan – This little stop is a boutique neighborhood gem. It's a small bar that serves tasty appetizers and walks the line between luxury and comfort.
Spiga – 258 Calle San Justo Esq. Calle de Tetuan, San Juan – A tiny home bakery that bakes delicious loaves of sourdough bread and much more on the daily!
Enjoy the sun at Ocean Park Beach.
Framed by restaurants, boutique hotels, and residential condos, Ocean Park, or "Ocean," as the locals call it, is probably San Juan's locals' favorite beach in the city due to its casual vibe and relatively uncrowded setting.
Aside from its low-key and laid-back vibe, the mile-long beach offers many fun activities for a day in the sun, including kite surfing, paddle boarding, beach volleyball, and more!
Visit a Rum Factory at Casa Bacardi
Casa Bacardi in San Juan is, of course, a rum distillery, but it's also a tourist destination in itself and a wonderful way to learn more about the island's passion for rum.
A visit here will teach you about the process of making rum and the history of the place, but you can also sit at their waterfront sipping a cocktail while watching El Morro or opt to take a mixology class and learn how to mix rum the Caribbean way!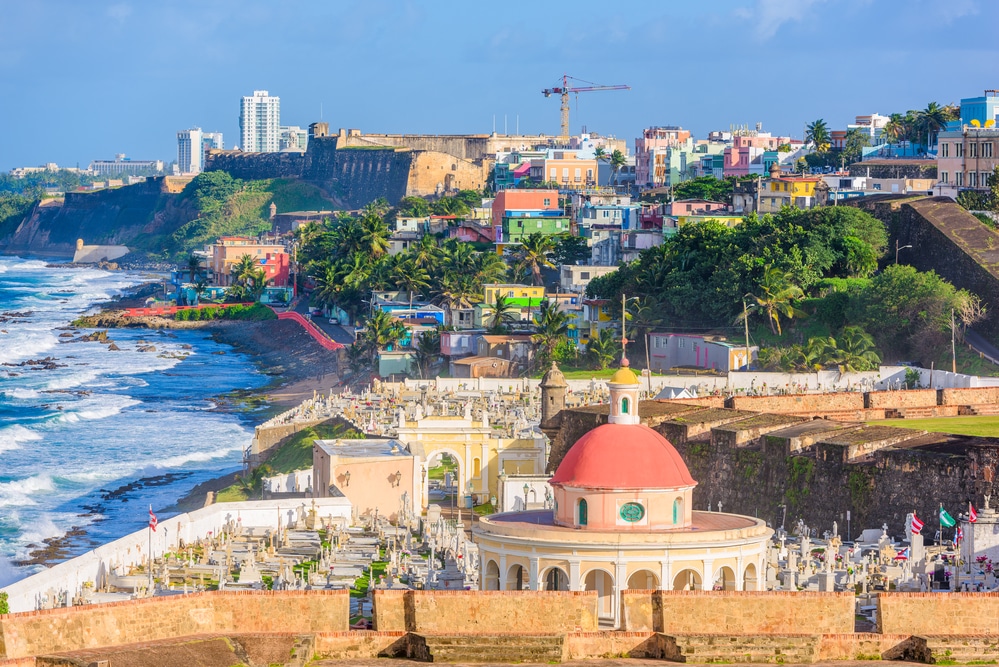 Wander the Bright and Colorful Streets of Old San Juan
For a culture-rich experience, there's no better place to go than to the oldest part and, arguably, the heart of the city. Old San Juan is actually set on a small island off the coast and, as such, separated from the city, making it feel like a completely new destination.
During your visit to this historical gem, you'll get to wander through cirques of colorful buildings, walk along cobblestone streets lined by bars, restaurants, and interesting shops, or take in the culture and history of the island by visiting the many museums on offer.
One of the best ways to enjoy the city is by strolling along the iconic Paseo de la Princesa, a 19th-century promenade that winds through Old San Juan and provides breathtaking views of the entire city and the bay. Old San Juan has an elegant and romantic ambiance with unique shops and terrific cuisine! In addition, Old San Juan hosts many exciting, vibrant cultural events all throughout the year.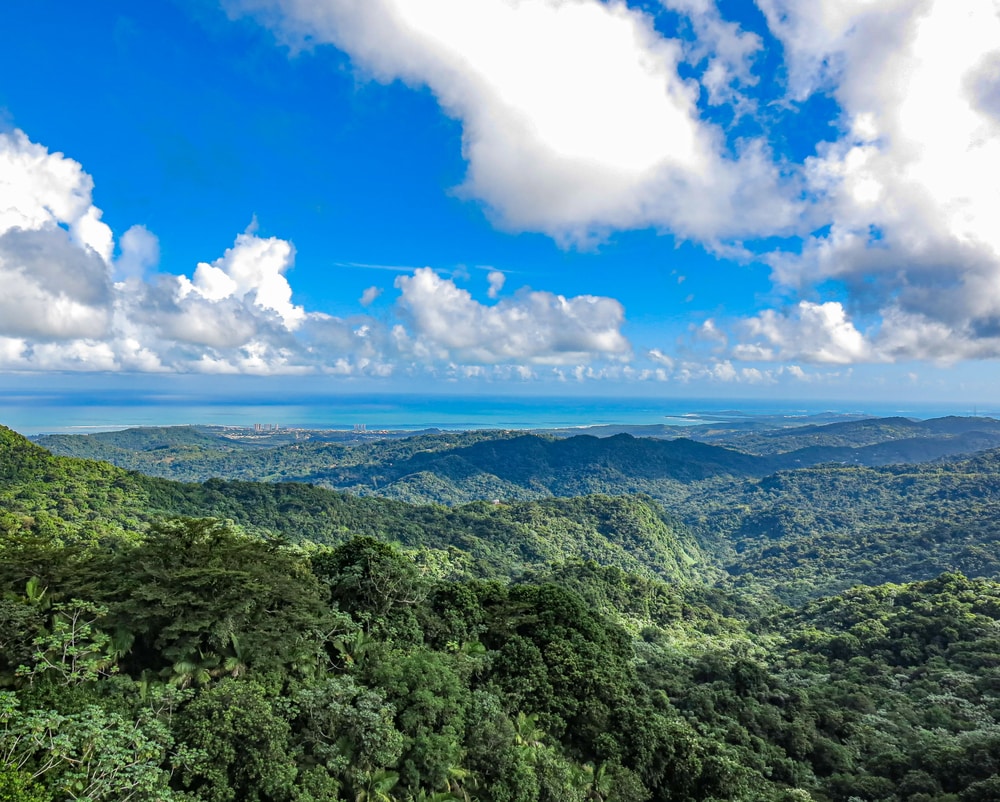 Plan a Day Trip to the Only Tropical Rainforest in the United States
You wouldn't exactly expect to be able to visit a rainforest as a day trip, but that's Puerto Rico for you – it's always surprising!
Located a short 45-minute drive from San Juan, El Yunque National Forest is the only tropical rainforest in all of the United States. As such, a truly unique experience you won't find anywhere else!
The El Yunque National Forest blankets 29,000 acres and bursts with beautiful biodiversity. The forest has miles and miles of hiking trails, peaceful waterfalls, and crystal-clear ponds to swim in. Furthermore, the forest is home to many animal species, gorgeous florals and an excellent place for picnicking, cycling, and birdwatching.
Visit Isla Verde
You can't spend time in San Juan, Puerto Rico, without visiting Isla Verde. Isla Verde is located only twenty minutes from the colorful, cultural city. It's a beautiful place with perfect aquamarine waters and velvety soft sand. There are many high-rise hotels, chic resorts, restaurants, and shops.
Dive beneath the waves on a snorkel tour
The waves in San Juan are perfect for exploring. Take a guided snorkel tour and see exotic marine animals and plants. In addition, there are spectacular rock formations and beautiful waters.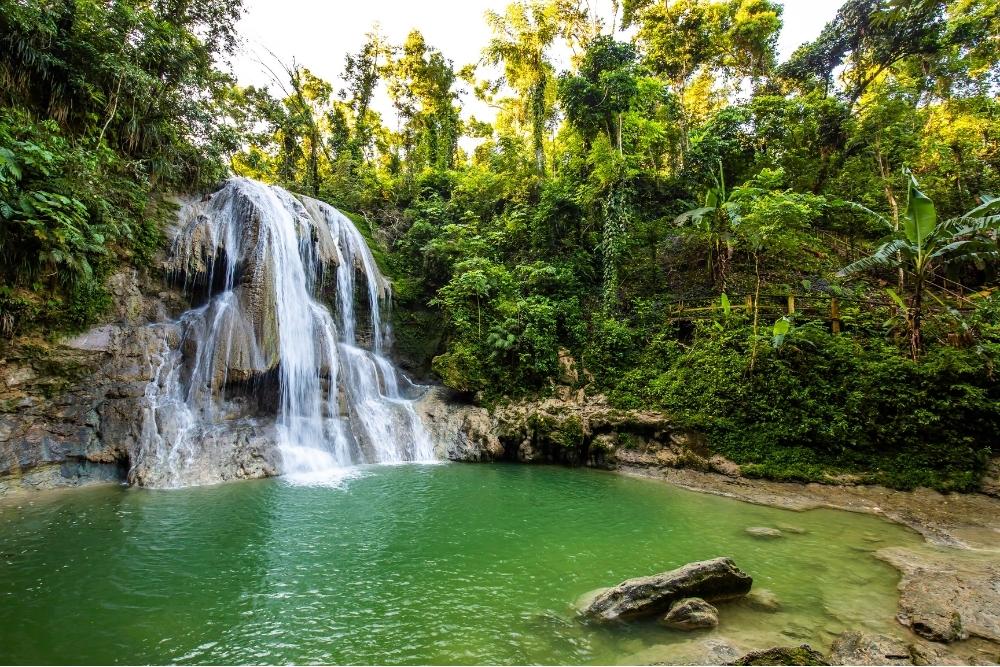 Spend time at the San Juan Botanical Garden
The San Juan Botanical Garden sprawls across 300 acres. It is a masterpiece of gorgeous lush, thick gardens. The area serves as both a research facility and community space. The San Juan Botanical Garden protects several plant species and is a great place to spend time.
A Few More Fun Ideas:
enjoy salsa dancing lessons
Shop at a plaza
Take part in a festival
Visit a cemetery
Make Sure You Don't Miss
San Juan is filled with thrilling adventures. Whatever kind of traveler you are, the city has exactly what you need. There is a terrific wildlife refuge, wildly unique cave park, perfect beaches, and so much more. San Juan is a natural beauty with spectacular landscapes, outstanding monuments, and perfect waters.
Hopefully, this list of the best things to do in San Juan helped you plan your visit to this gem of a Caribbean city. Even though there are plenty more places to see and things to do, these are definite must on any first-timer's visit to get a well-rounded introduction to both the path and current lifestyles in the city. In addition, there is plenty of culture, art, and music awaiting you around every corner.
Have you ever traveled to San Juan? What are your thoughts on the best things to do in the gorgeous Caribbean city? Let me know in the comment section below!