Visiting national parks is an incredibly enriching experience. They offer a ton of activities to do at an affordable price. Along with that, national parks showcase various ecosystems. For example, a national park in Florida will differ from one in Utah. National parks are informational and educational, and because there are so many, there's definitely something for everyone. Here are the 15 best national parks to visit with kids. Have fun exploring!
1. Yellowstone National Park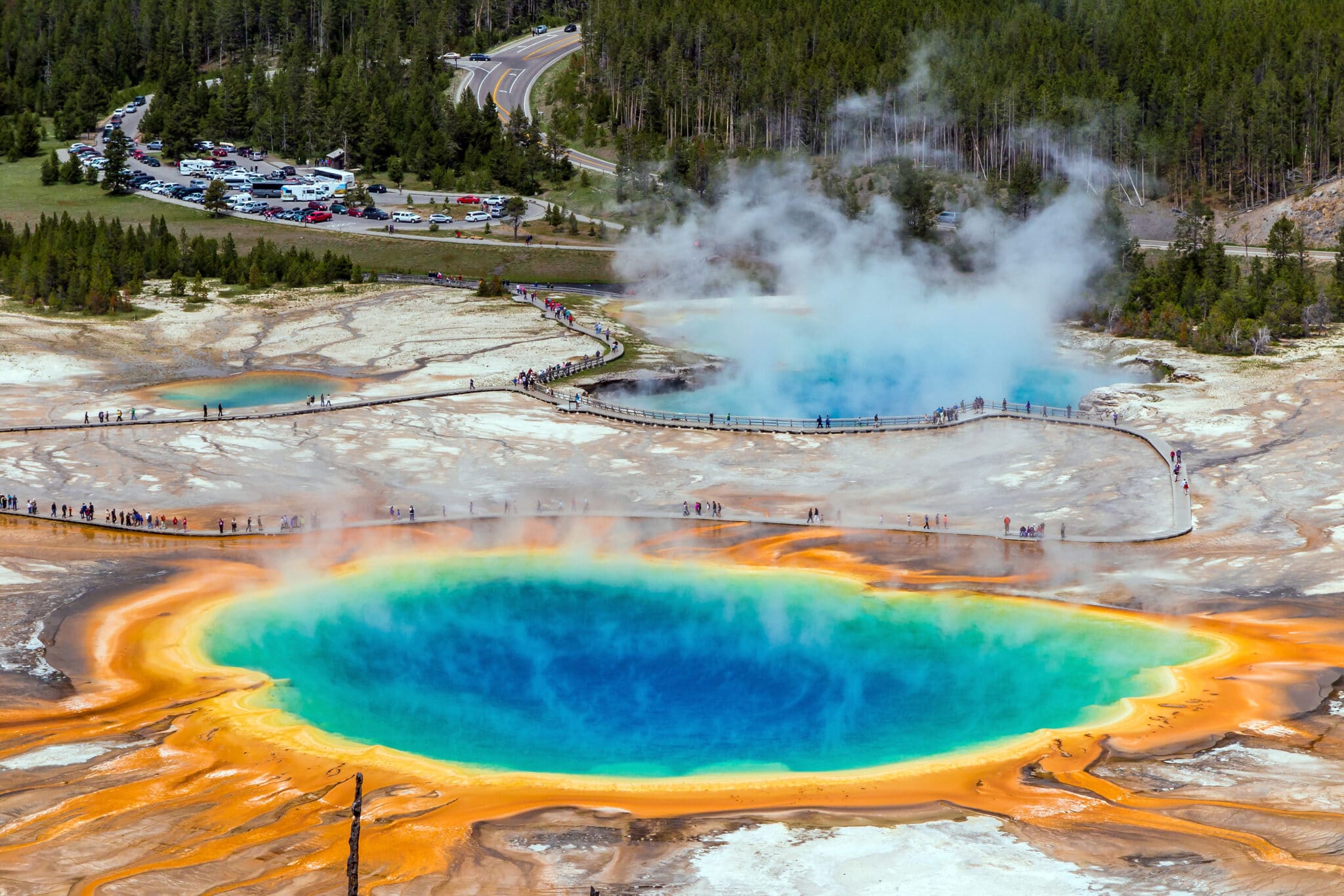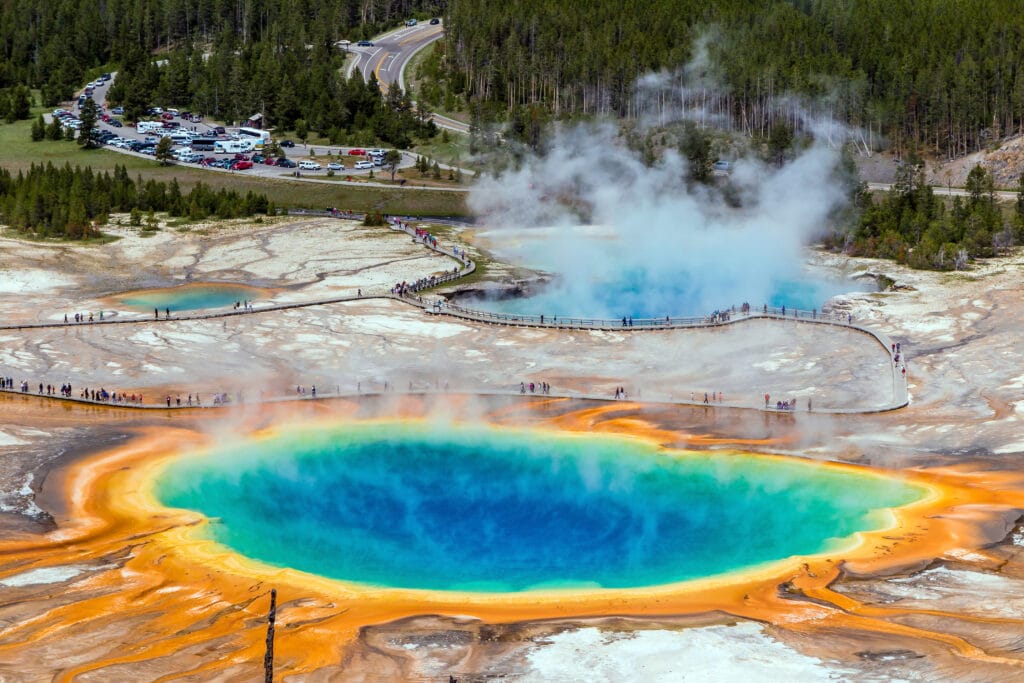 Yellowstone National Park is largely located in Wyoming and extends into Montana and Idaho. It is the nation's first national park, opened on March 1, 1872. The park spans 2.2 million acres and features an array of ecosystems. This national park, in particular, is perfect for visiting with kids for several reasons. Children can learn about wildlife and spot grizzly bears, elk, or bison! You can also enjoy impressive hikes or take your little ones backcountry camping. They're sure to love the colorful sulphur pits and geysers. In the winter, the summer activities move over to make way for snowmobiles, ski trails, snowshoes, and so much more. Yellowstone National Park is also a beautiful park with many picture opportunities. Children love it because there is so much to explore and do!
2. Grand Canyon National Park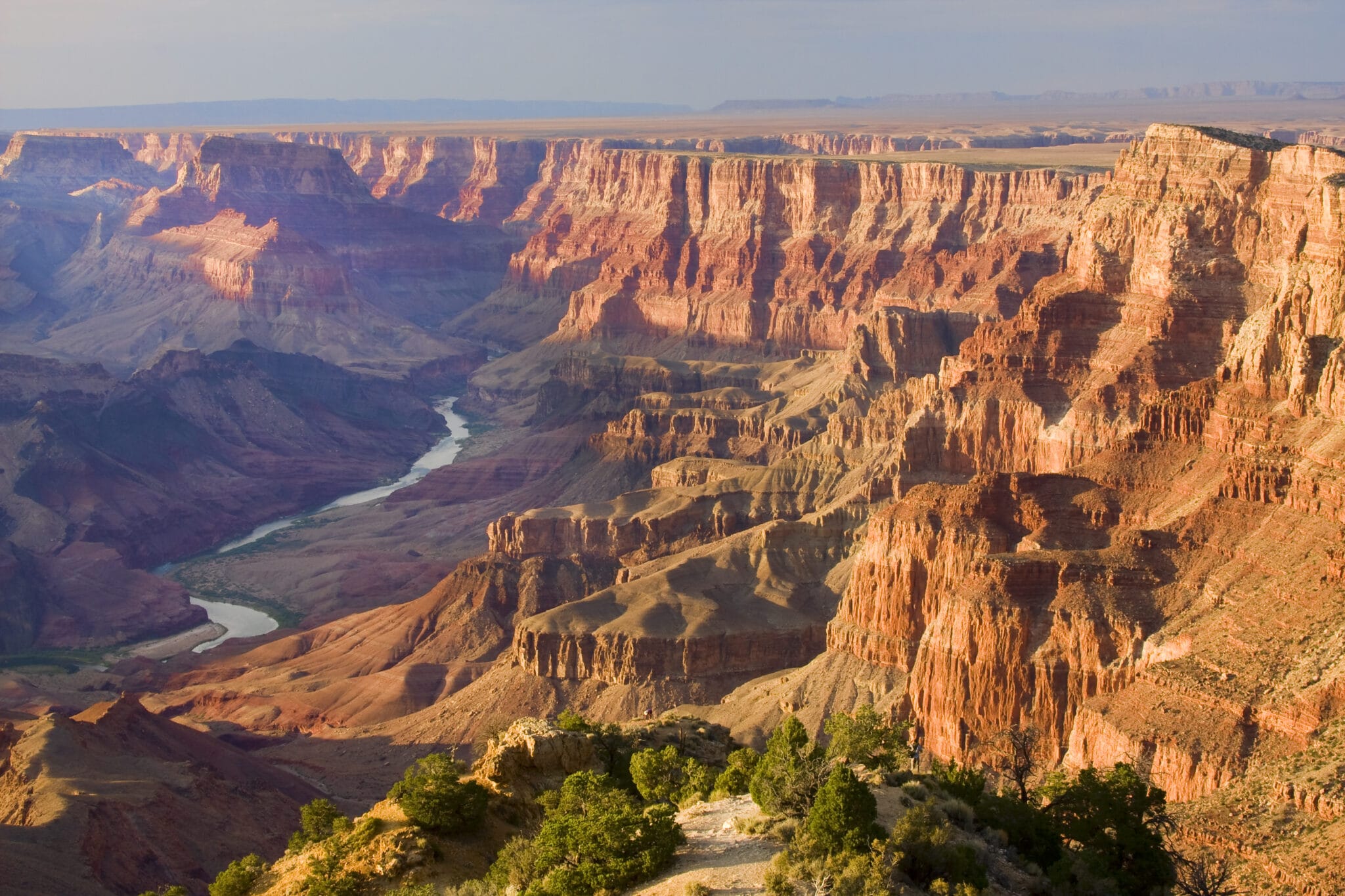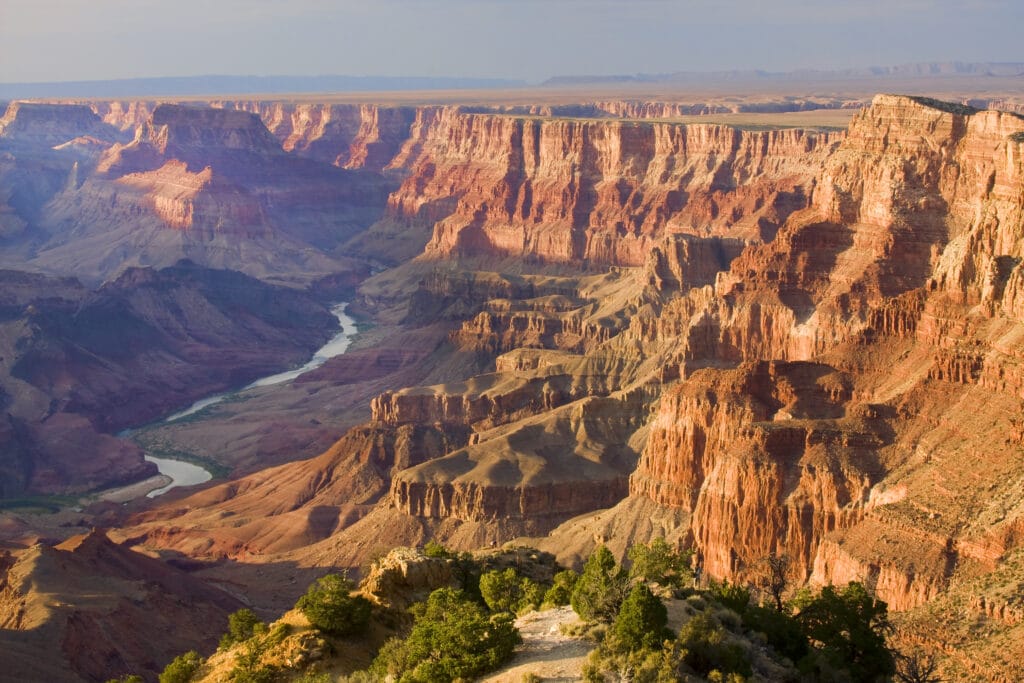 The Grand Canyon National Park is situated in Arizona. It's hard to understand its size because it's huge—the Grand Canyon is larger than the entire state of Rhode Island! There are many hidden caves throughout and gorgeous red rock everywhere you look. The Grand Canyon is a great park to visit with kids because there are many things to learn and many beautiful things to see. And it's the Grand Canyon—who doesn't want to see it? If climbing isn't your thing, simply visit the Skywalk for an aerial view of the Canyon without ever leaving the ground. The Grand Canyon has many historical points, souvenir shops, lookout points, etc. The park offers biking paths, incredible hiking trails, a train ride, an interactive museum, a junior ranger program for children, and much more. The sky is the limit for kids at the Grand Canyon!
3. Everglades National Park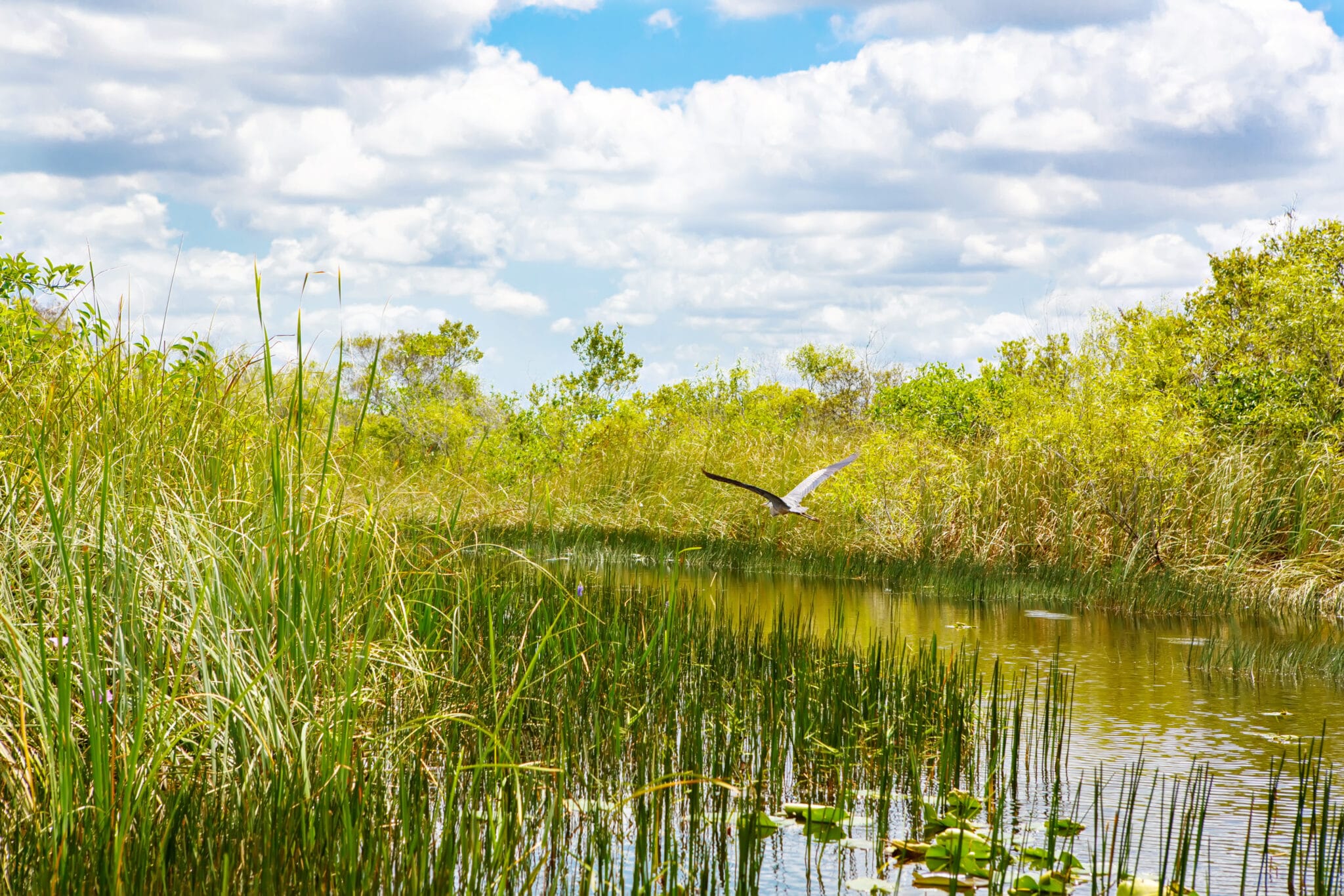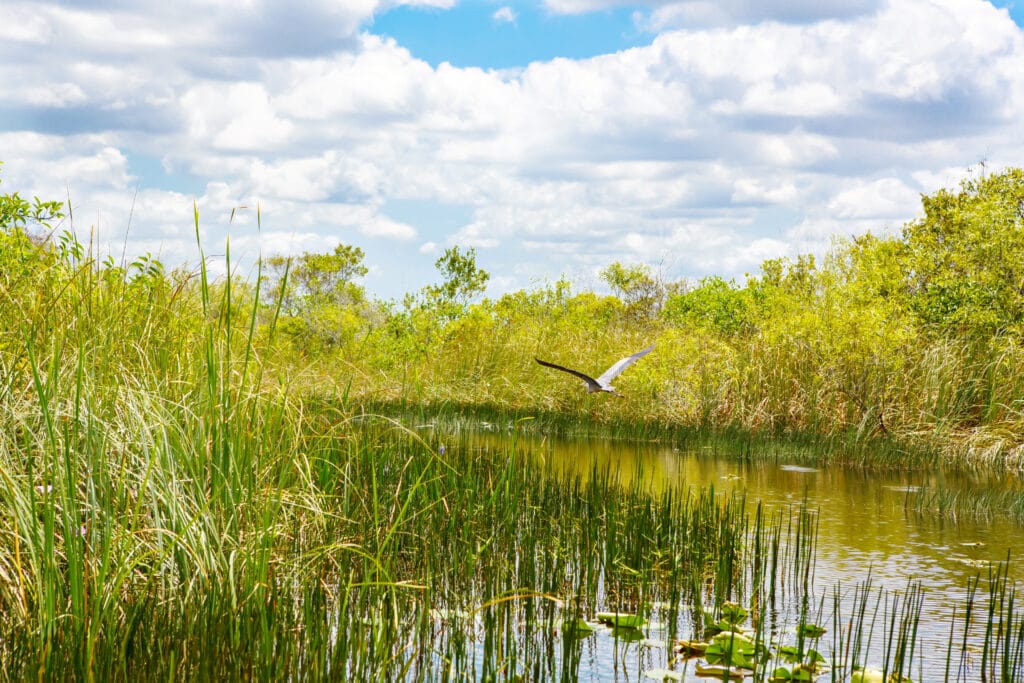 Everglades National Park is located in the sunny state of Florida. It's home to many endangered species and is a wonderful place to camp! The national park offers many eco-adventure tours and guides through the Buttonwood Canal (a manmade waterway). It's a great place to explore and indulge in beautiful nature.
4. Joshua Tree National Park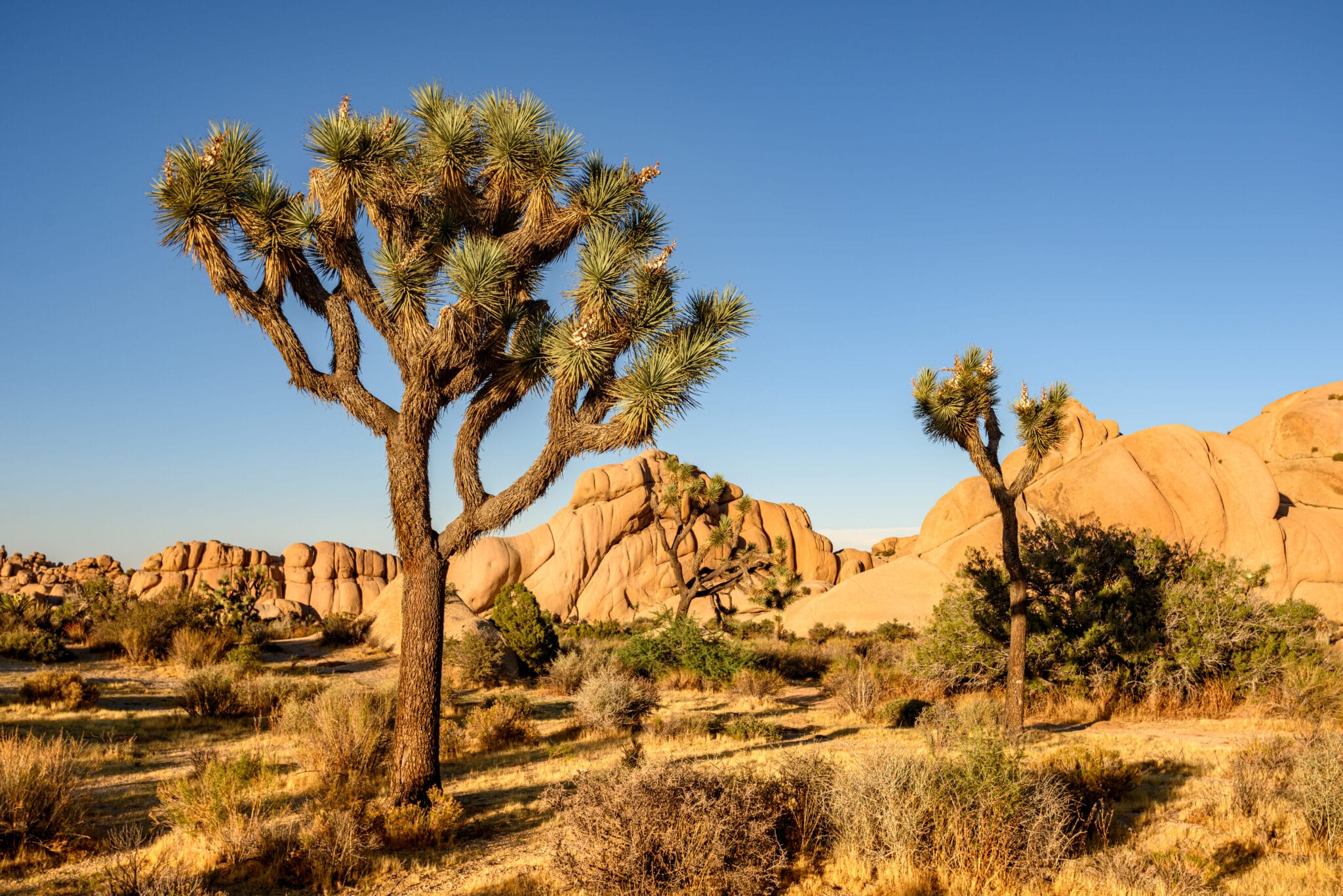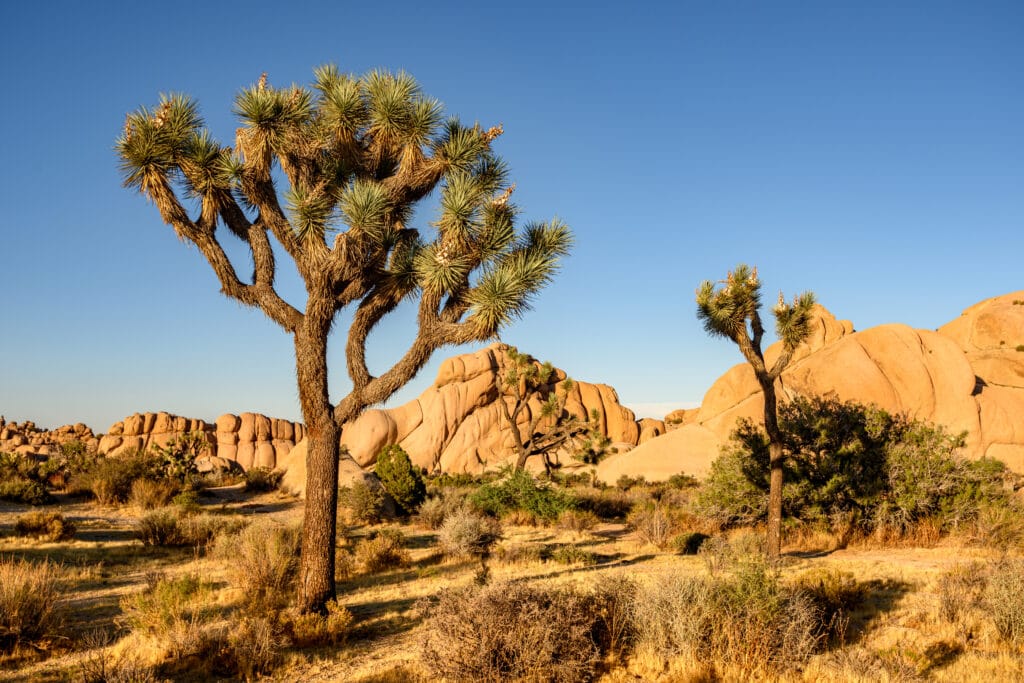 Joshua Tree National Park is an impressive national park with plenty to see and experience. The desert park is located in Southern California. It's abundant with plants and wildlife like birds, insects, and lizards. The national park is filled with twisty trees and sandy grounds. Joshua Tree National Park has many stroller-friendly trails and family-friendly campgrounds. In addition, children can enjoy wandering through Hidden Valley and exploring huge boulders at Skull Rock. Joshua Tree National Park also has a spectacularly gorgeous cactus garden. This national park is a desert paradise that is a delight to explore with kids.
5. Olympic National Park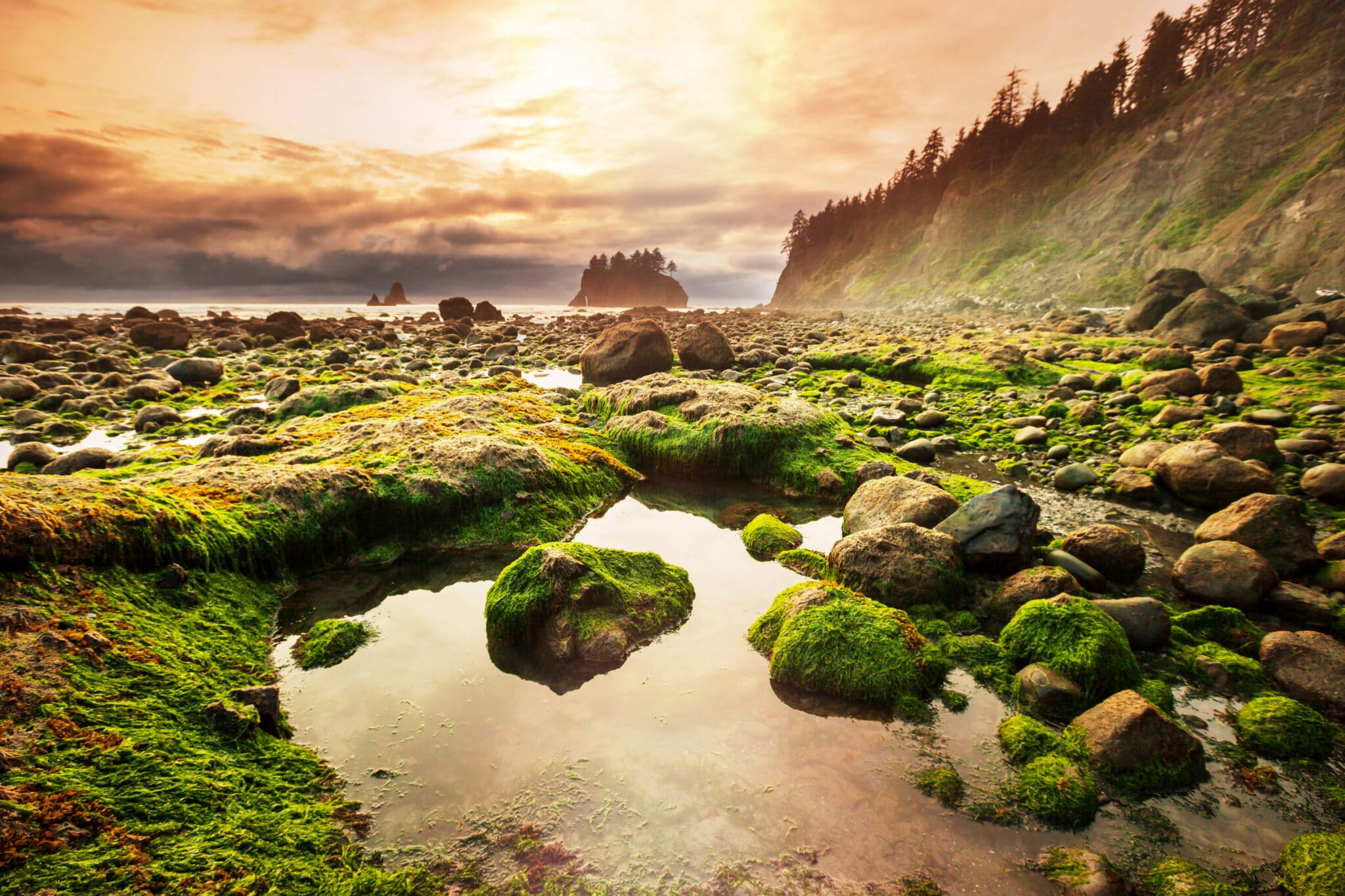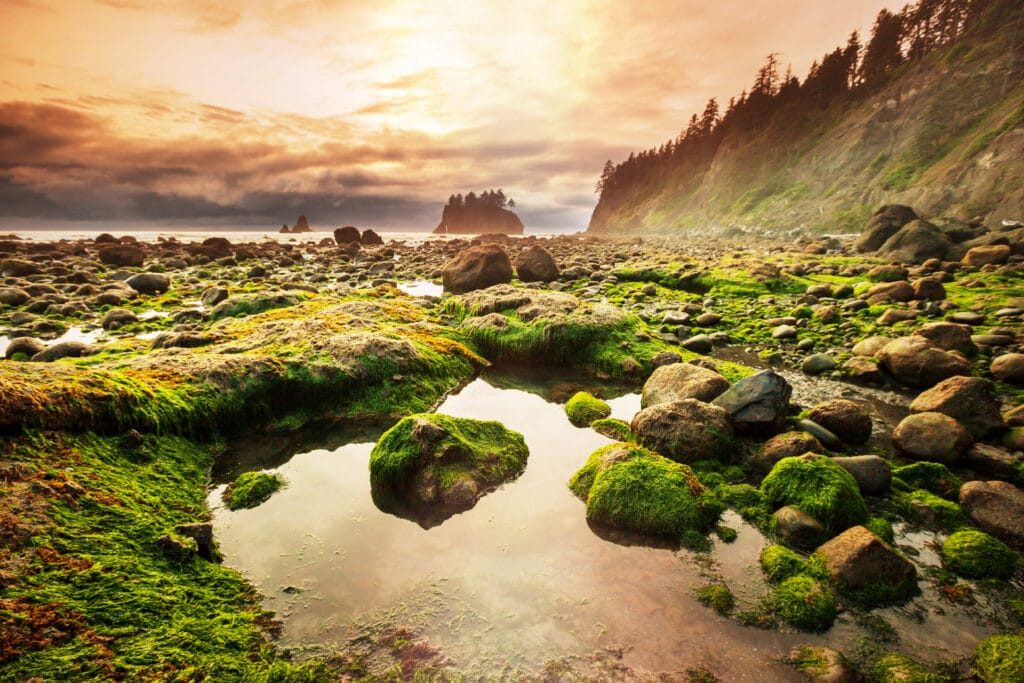 Olympic National Park is a spectacular park. It's located in Washington and features several different ecosystems. Olympic National Park features a dramatic backdrop of snow-capped mountains spreading over nearly one million acres. Where else can you experience both rainforest and mountains at the same time? Olympic National Park has incredible hiking trails suitable for all aged hikers! View the rocky stacks rising from the sea while you wander through the rugged terrain.
6. Carlsbad Caverns National Park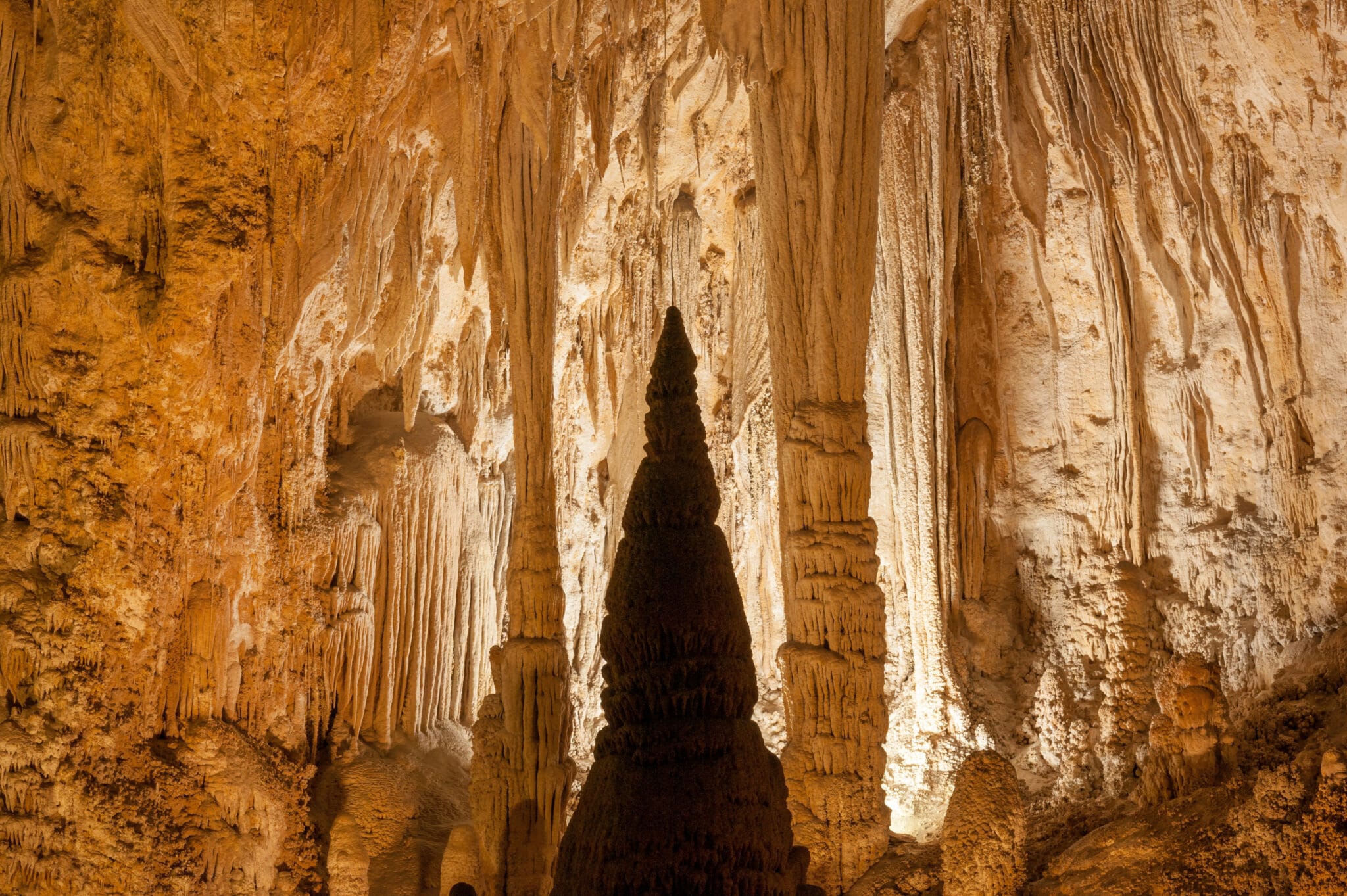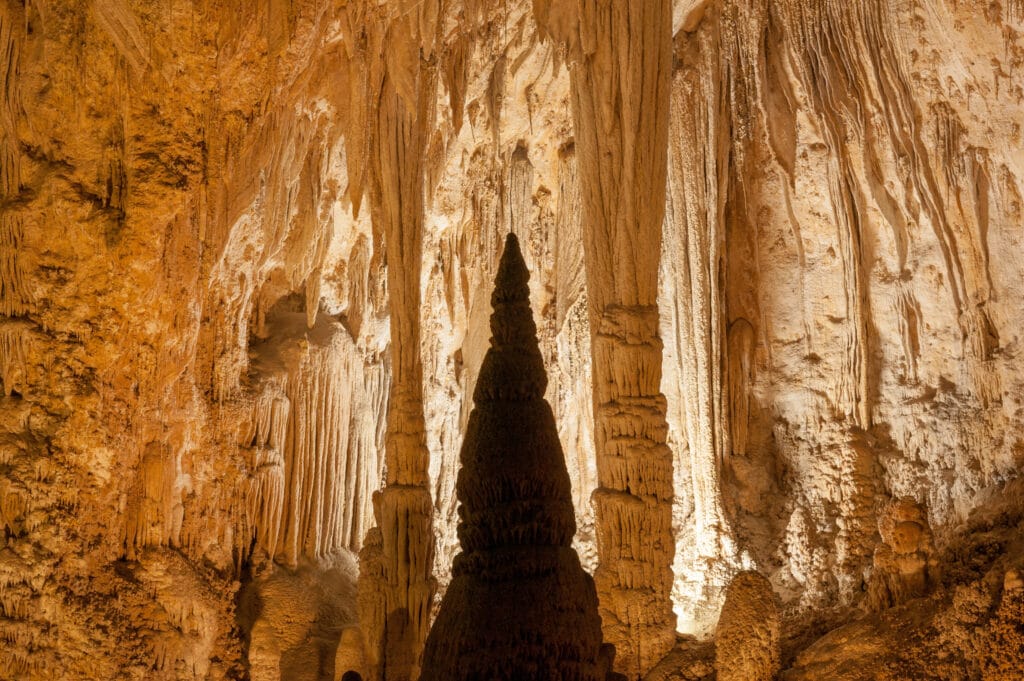 Carlsbad Caverns National Park is found in New Mexico. The park has more than 100 caves and offers both self-guided and guided tours throughout. Visitors are usually fascinated by the spectacular rock formations throughout the caverns. You can choose to hike or take the elevator to enjoy the park. Carlsbad Caverns National Park is a wonder underground but also has a plant and animal sanctuary on the surface. Children will enjoy discovering new plants, rocks, and more at this park!
7. Death Valley National Park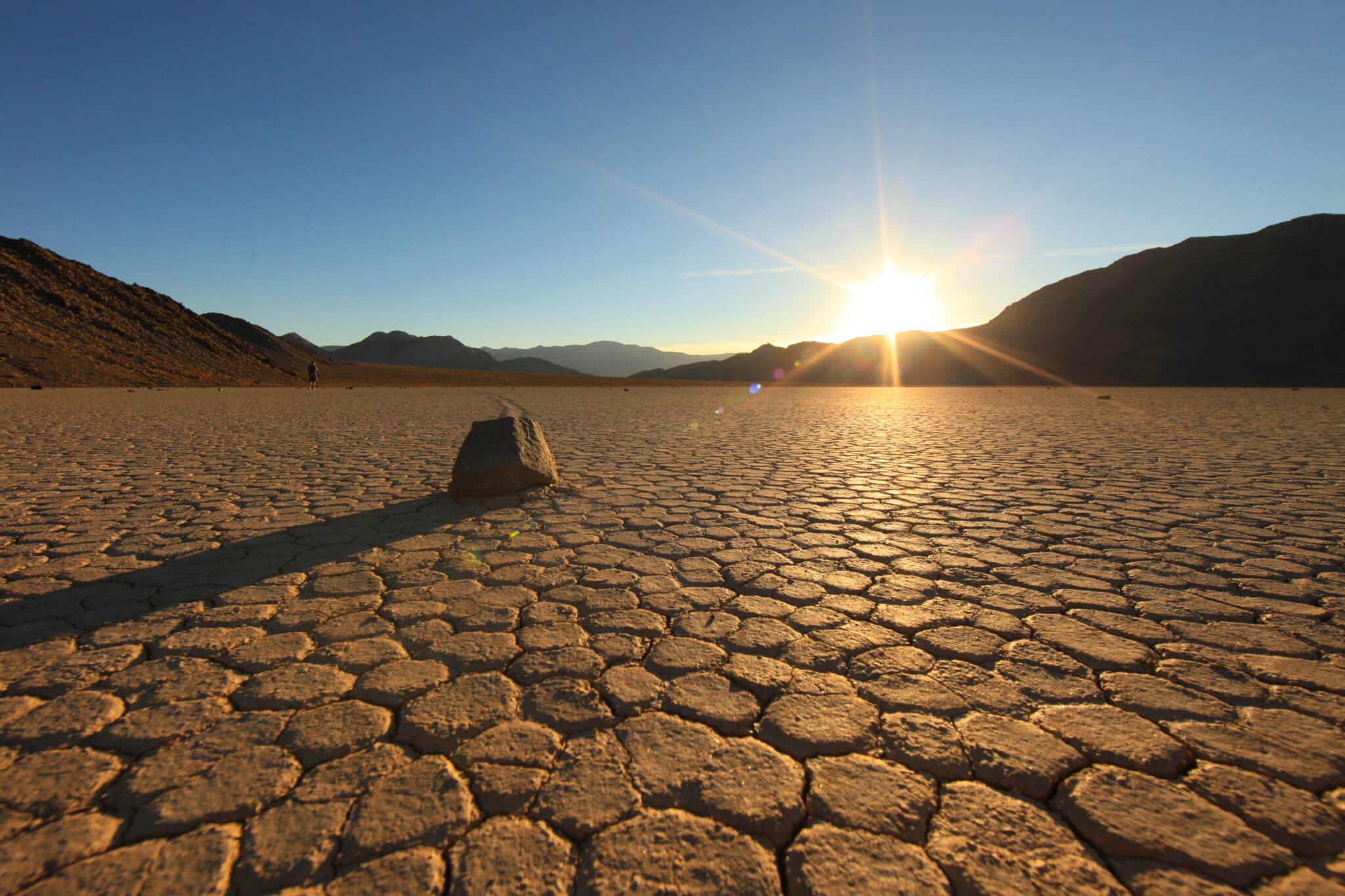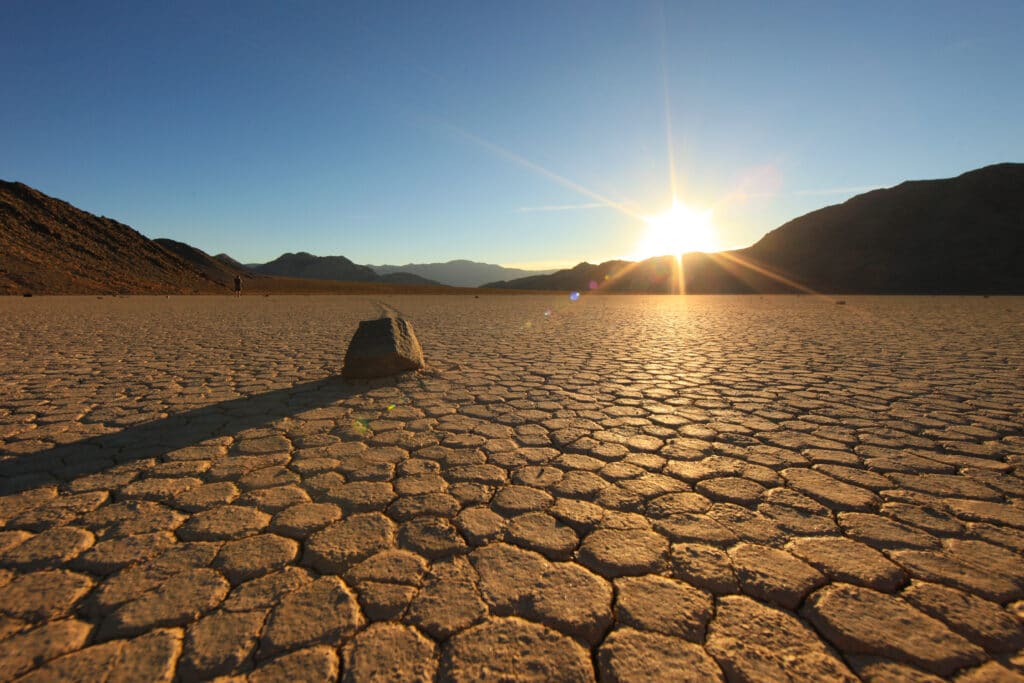 You'll find Death Valley National Park sprawling throughout California and Nevada. It's exceptionally hot and dry with enormous rock formations. Death Valley National Park is a great place to walk, hike, camp or golf. Children can enjoy exploring sand dunes, salt flats, and miraculous rock formations when they visit. The National Park is also abundant with beautiful wildflowers and plants. Though you can't pick them, they're still wonderful to look at!
8. Yosemite National Park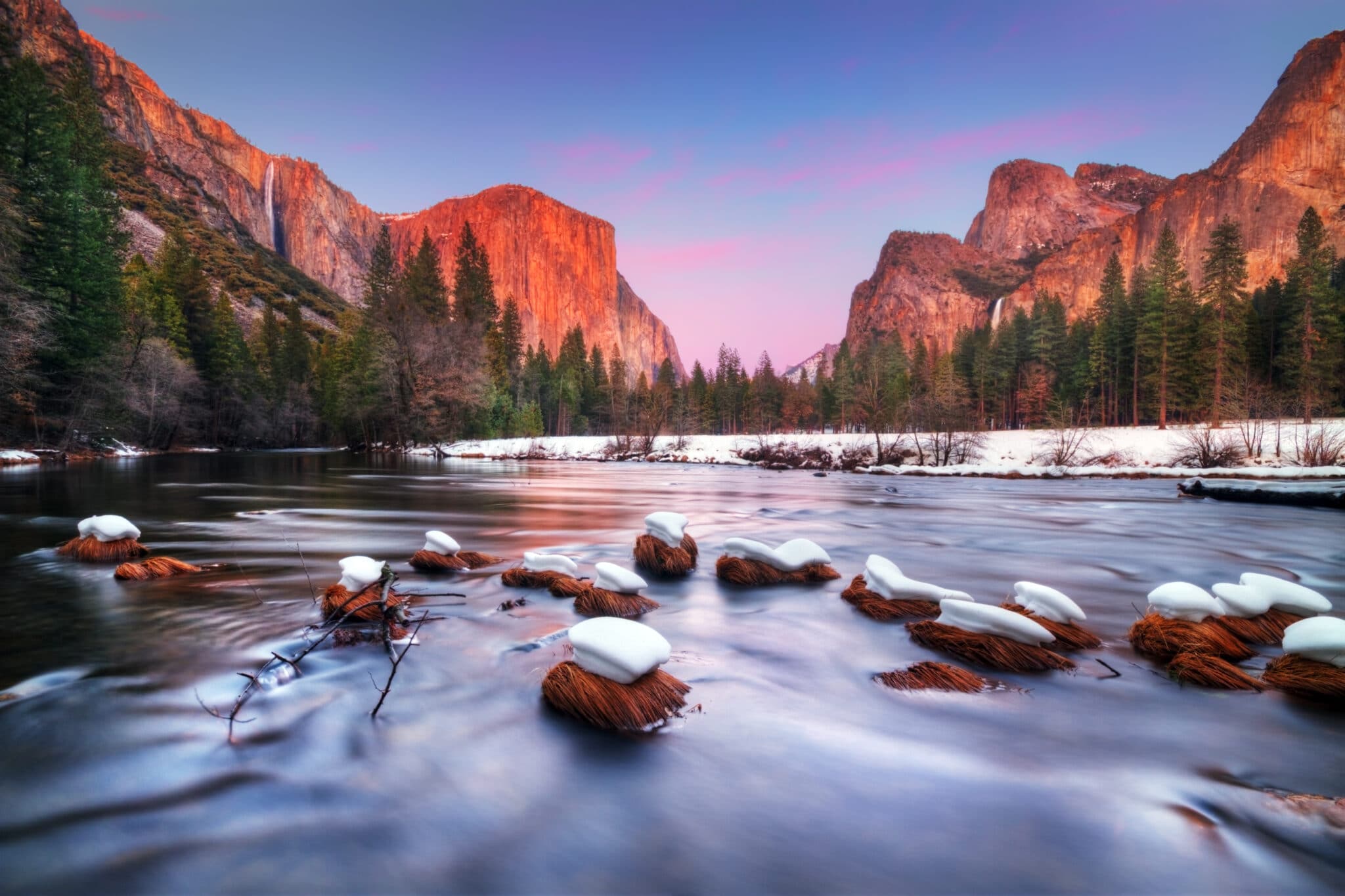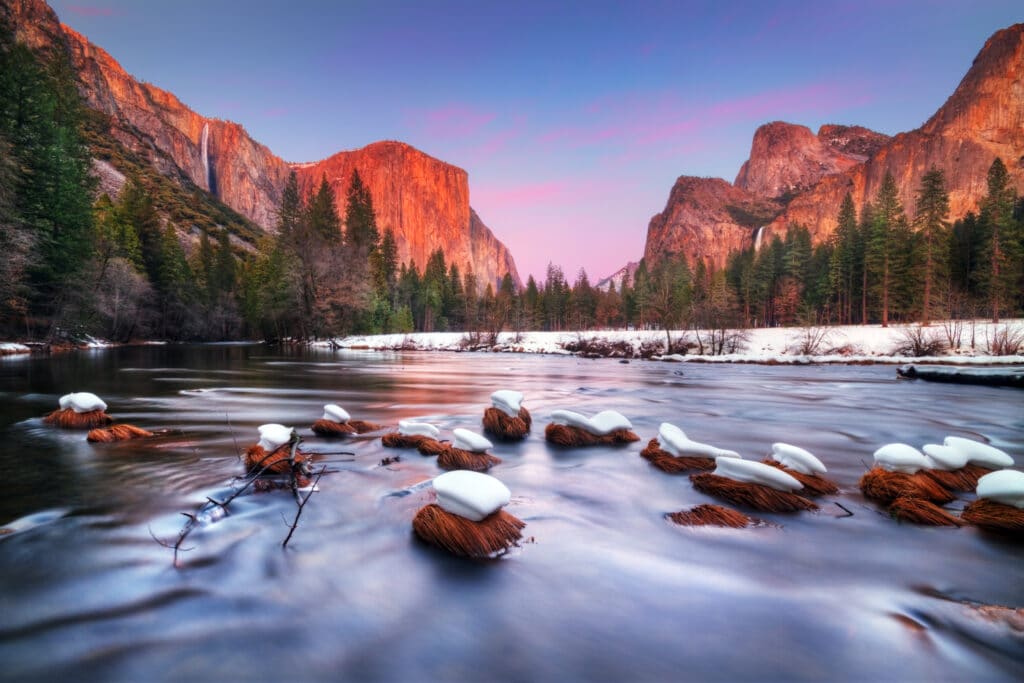 Yosemite National Park is a park of miracles and wonder. It's abundant with ancient sequoia trees that are approximately 3,000 years old. The park is entirely surrounded by the Sierra National Forest on one side and the Stanislaus National Forest on the other. Yosemite National Park was designated a world heritage site back in 1984. The park has many rare plants, unique soils, and large granite formations. Children can enjoy spreading their arms around giant trees, wading in the meandering Merced River, becoming a junior ranger, and enjoying the view from Glacier Point.
9. Rocky Mountain National Park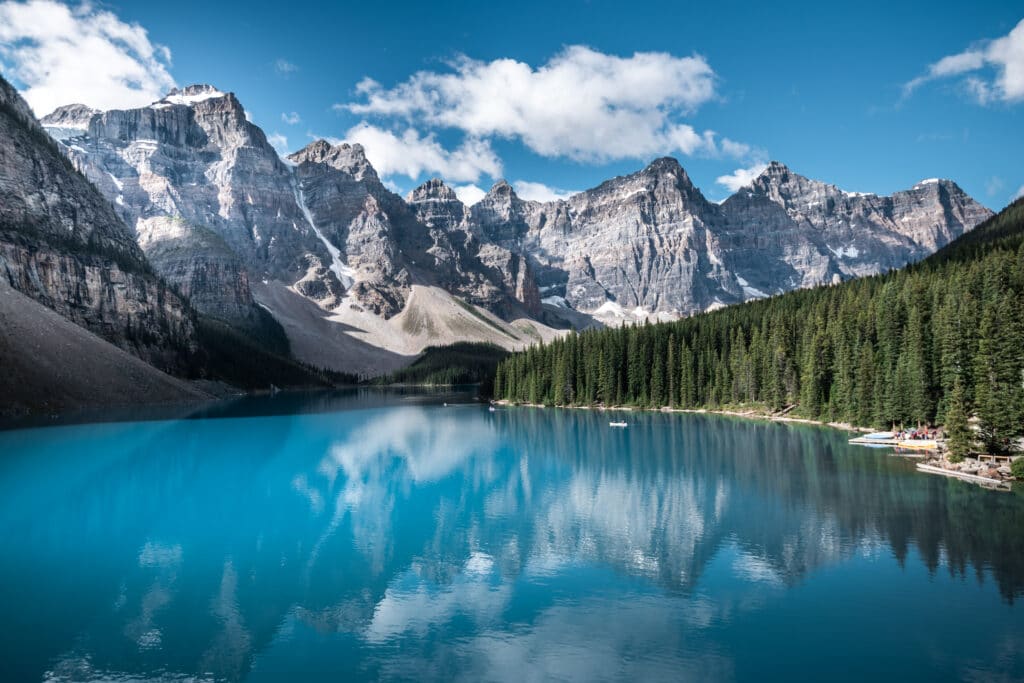 Located in the Northern sector of Colorado, Rocky Mountain National Park is a beautiful mix of trees, mountains, tundra, and more. In addition, it has one of the highest peaks in all of the nation's national parks. There are also many rugged mountains, crystal clear lakes, and spectacular views in the park. Rocky Mountain National Park also has an extensive collection of artifacts—including 33,465 cultural artifacts and 294 pieces of art. The national park is abundant with wildlife as well. Rocky Mountain National Park is a great place to visit with kids because of everything there is to learn and experience.
10. Zion National Park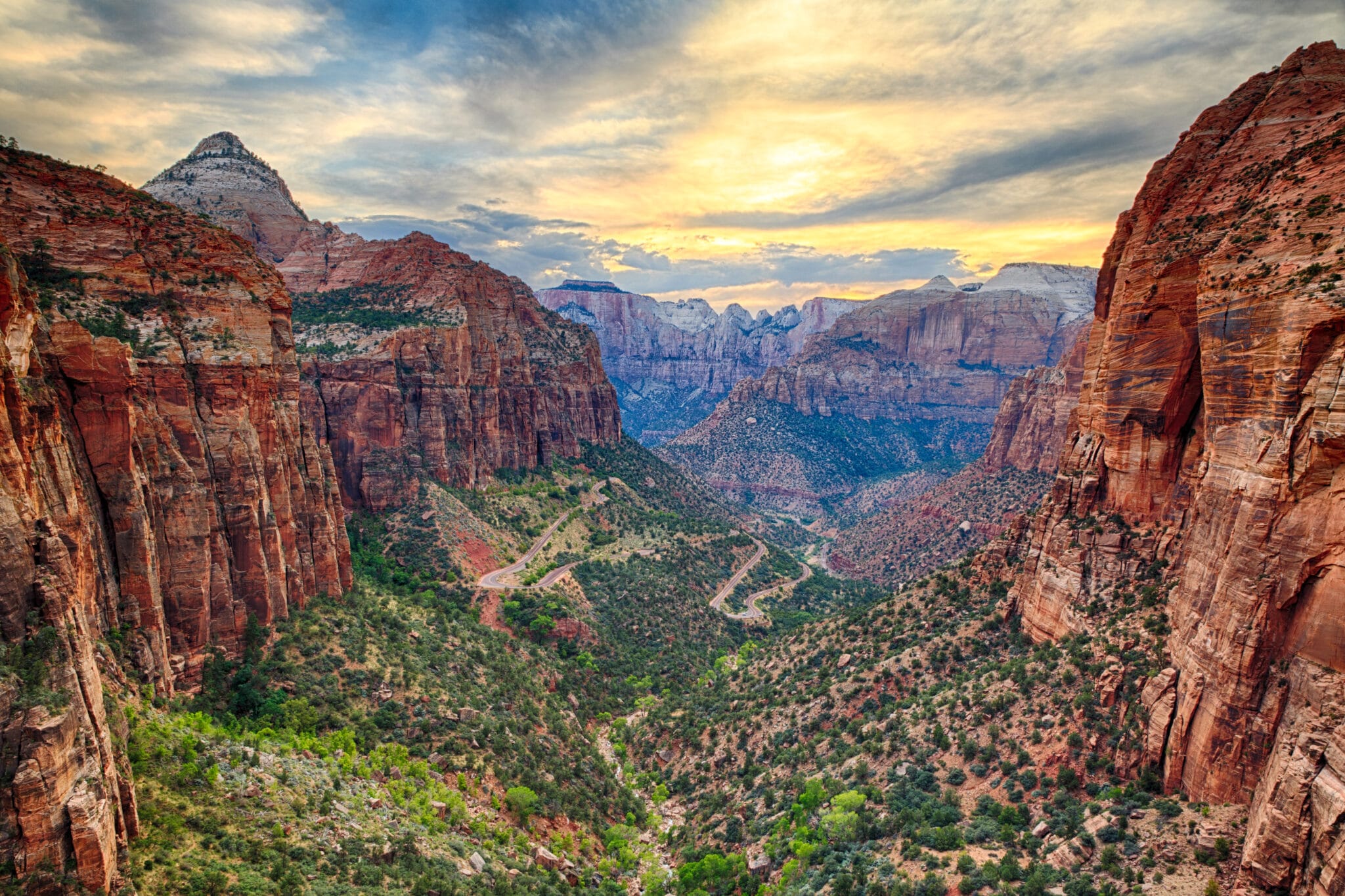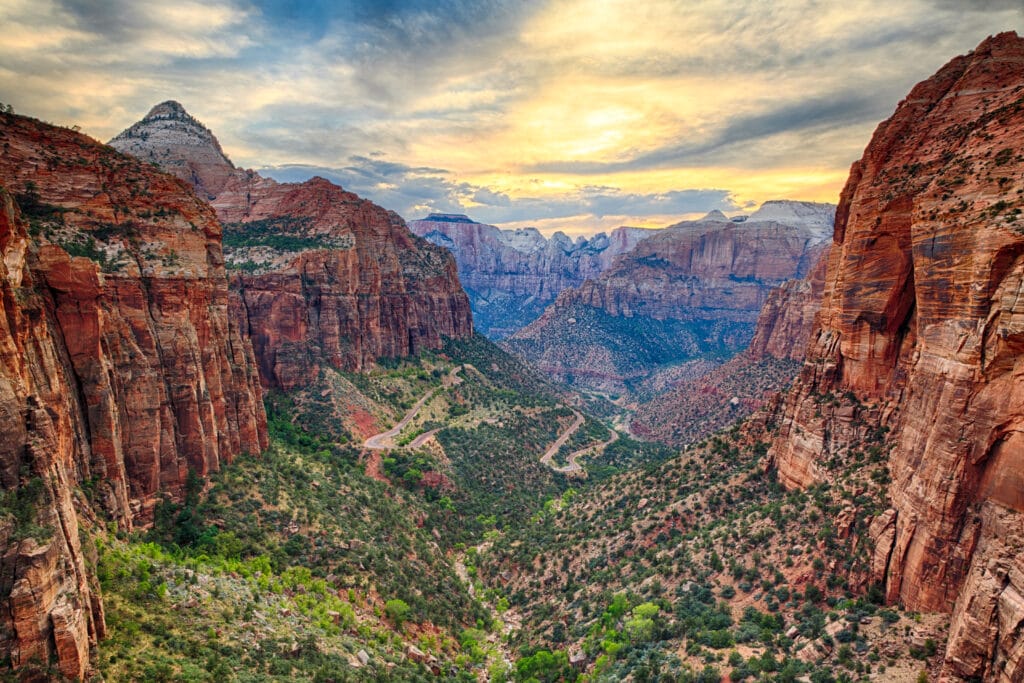 Watch your little ones dance through a sparkling waterfall at Zion National Park. This national park is in southwest Utah and is filled with vibrant sandstone cliffs. Zion National Park is a wonderful park to visit with kids. There are kid-friendly hikes as well as a delightful shuttle to tour the park if your kids are feeling tired. Spot deer, wild turkeys, and much more at this incredible national park!
11. Acadia National Park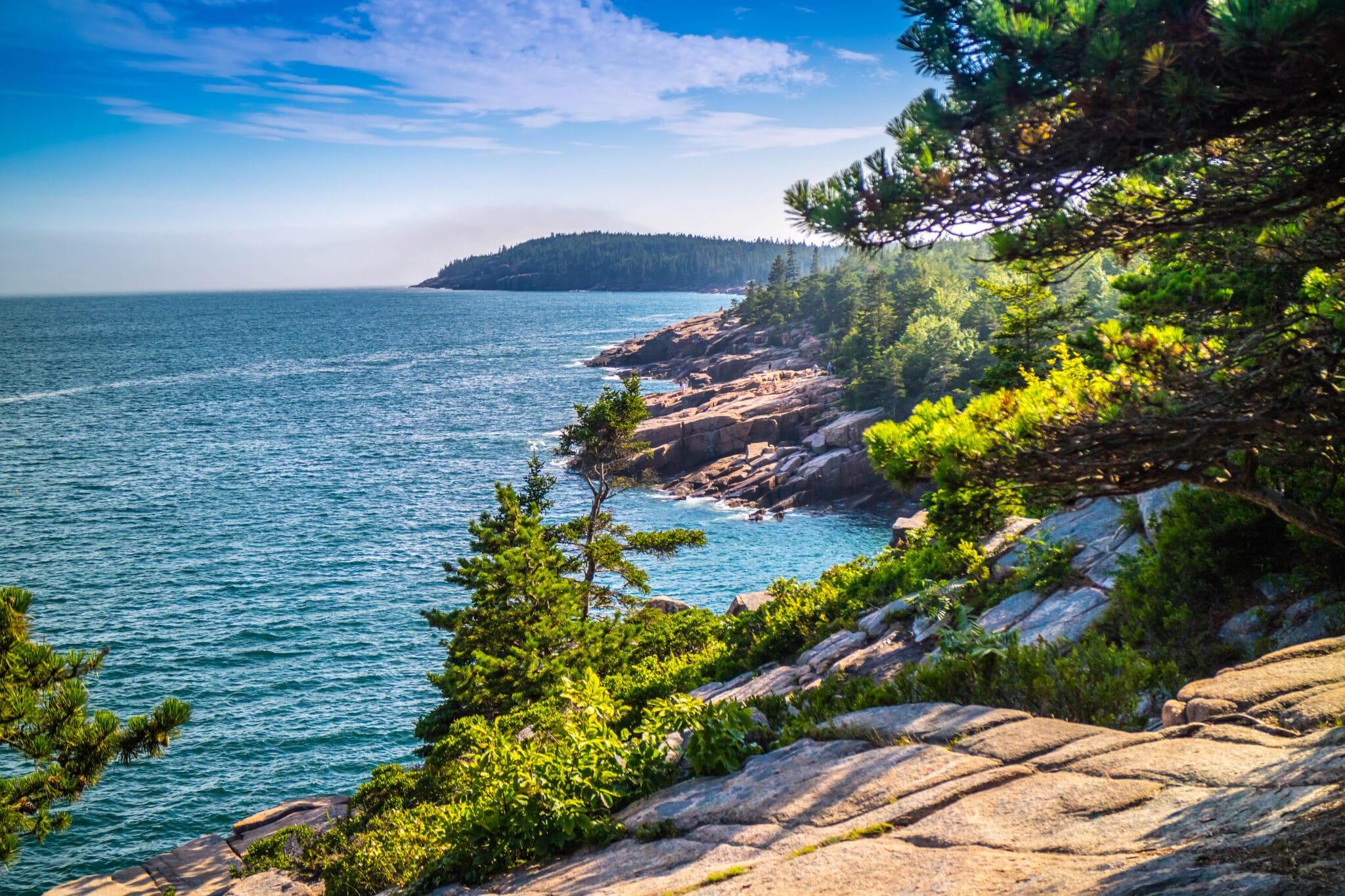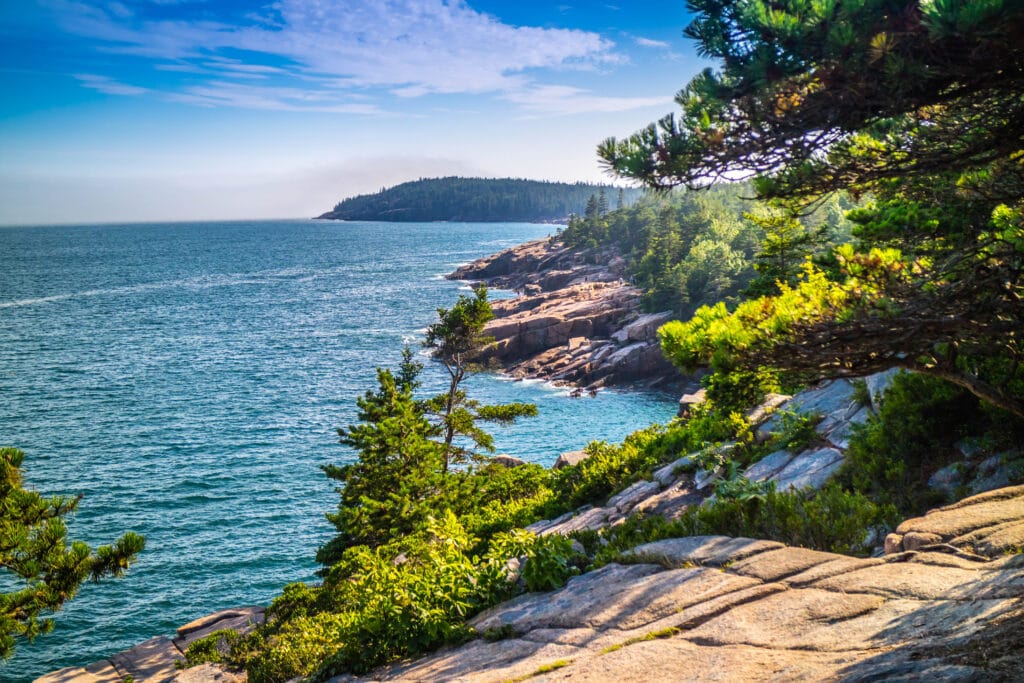 If you're looking for a spectacular park to visit with your kids, then Acadia National Park is one to consider. It is located on Maine's Mount Desert Island and is comprised of 20 different islands. In addition, the park contains very high levels of biodiversity. Acadia National Park has several outstanding spots to take your kids! There are beautiful plants, trees, and animals everywhere you look. A few in specific are Sand Beach, Thunder Hole, Jordan Pond House, and Cadillac Mountain. Some fun recreational activities to enjoy are hiking, biking, horseback riding, rock climbing, skiing, snowmobiling, and ice fishing.
12. Arches National Park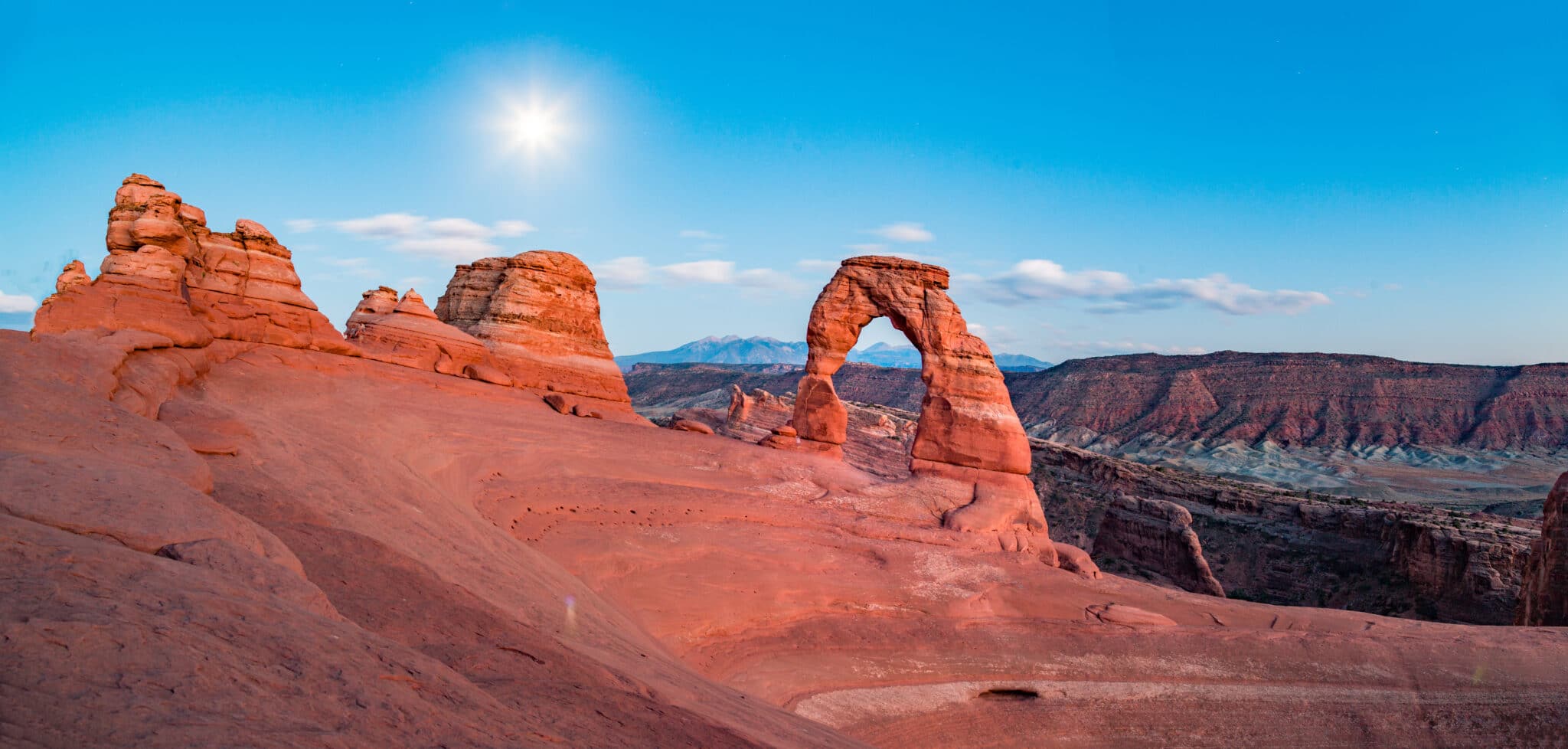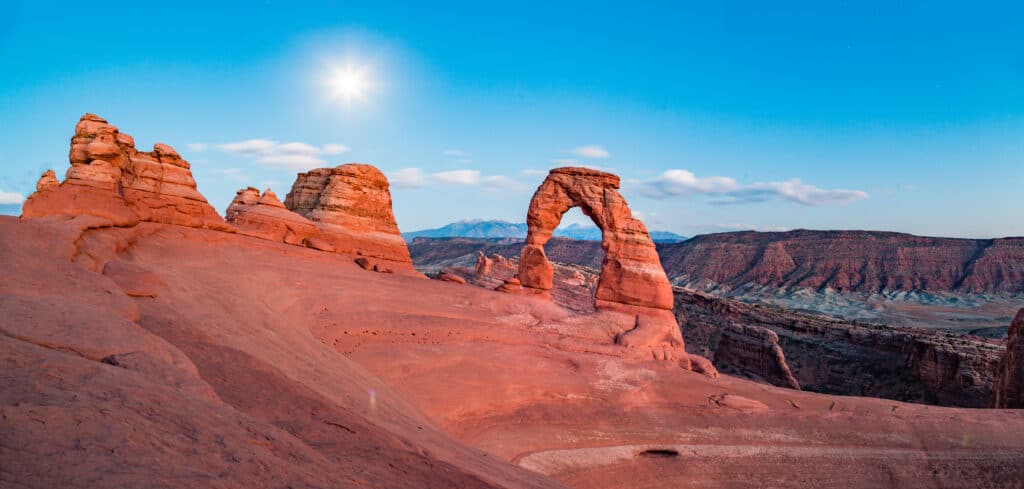 Arches National Park is a park filled with vibrant rock formations. The national park is located in Utah and is home to more than 2,000 natural sandstone arches. The park is explorable by foot or car, and there are several incredible spots to see in the park. Arches National Park is a beautiful park with many enjoyable short hikes. Balanced Rock is a 0.3-mile trail that is stroller friendly, The Windows is 1 mile long, and The Double Arch trail is 0.5 miles.
13. Great Smoky Mountains National Park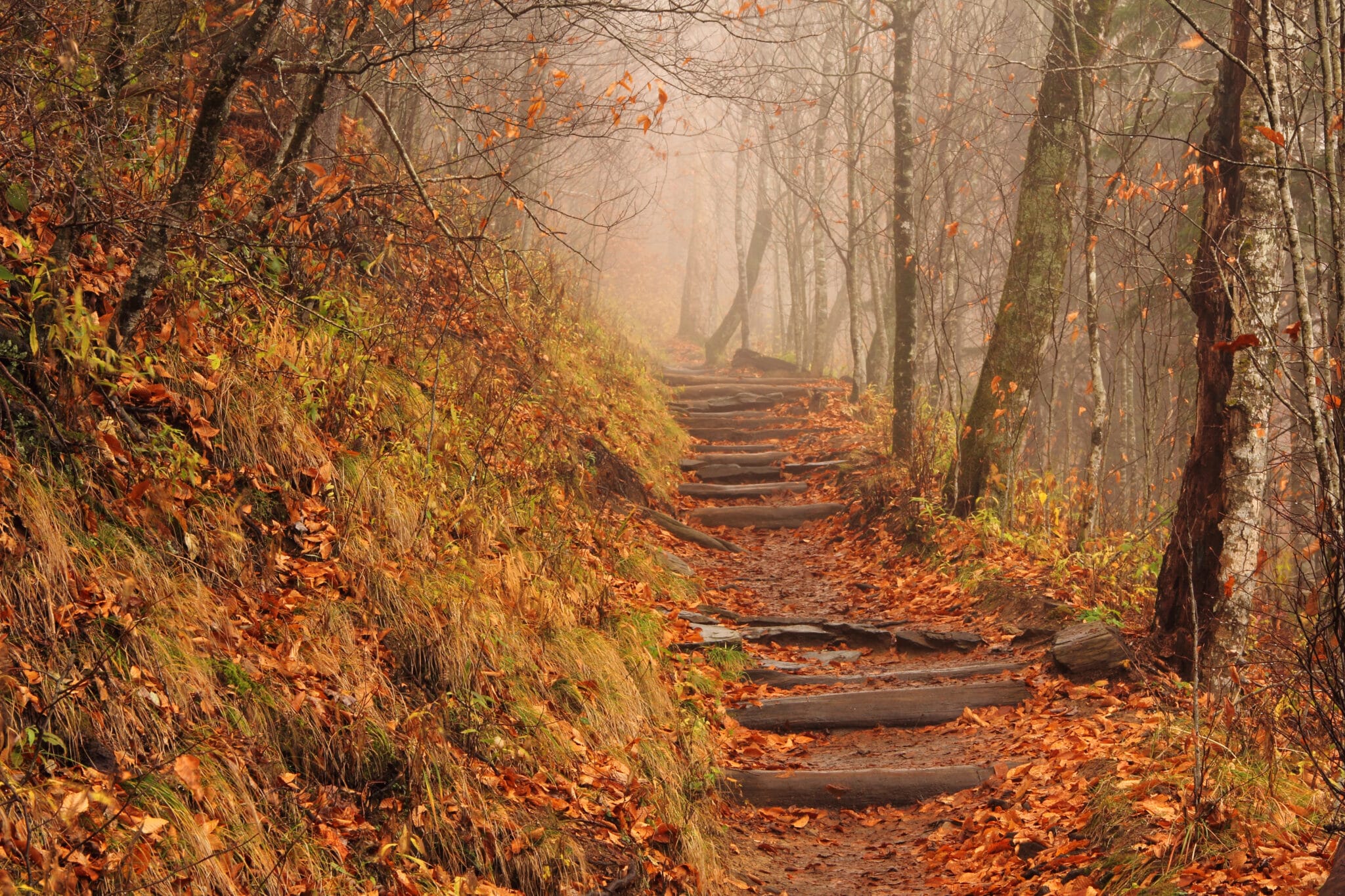 Great Smoky Mountains National Park borders both the states of North Carolina and Tennesse. The park is a lush forest with gorgeous wildflowers that remain in bloom all year. Great Smoky Mountains National Park is filled with perfect picnic places where your family can enjoy lunch along with spectacular views. The park offers an engaging junior ranger program and unique insects for littles to discover. In addition, Look Rock Tower gives visitors a 360-degree view of the mountains!
14. Great Sand Dunes Park and Preserve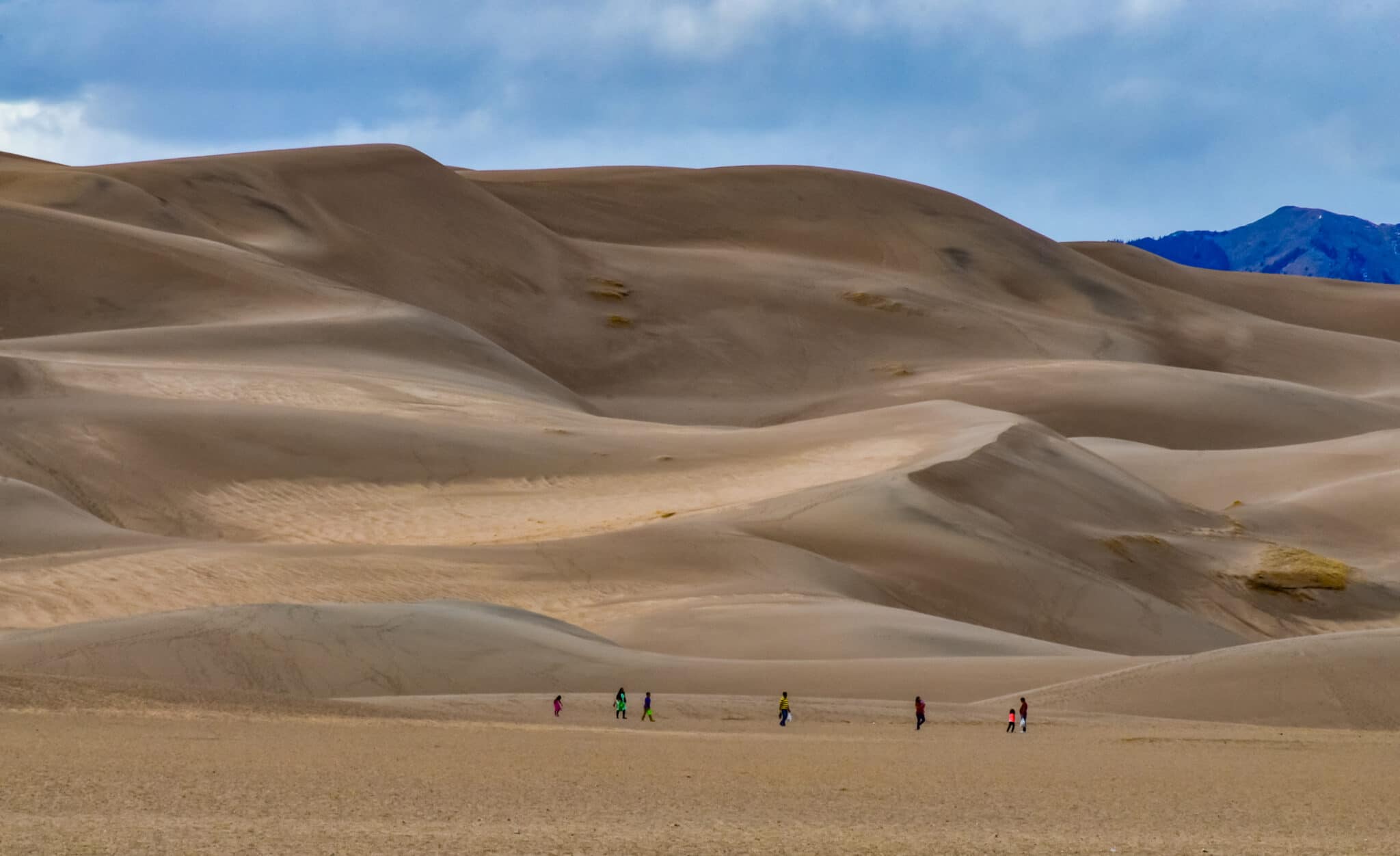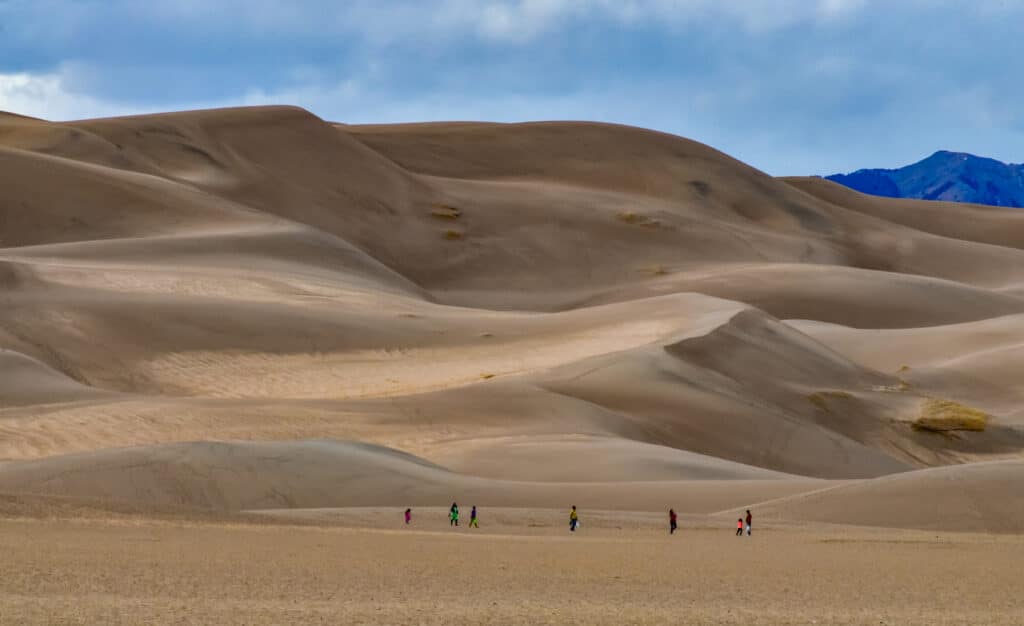 Great Sand Dunes Park and Preserve is located in Southern Colorado. It features huge sand dunes with plenty of entertaining recreation opportunities. Sled down the sand, enjoy a delicious picnic, or go camping at this national park.
15. Bryce Canyon National Park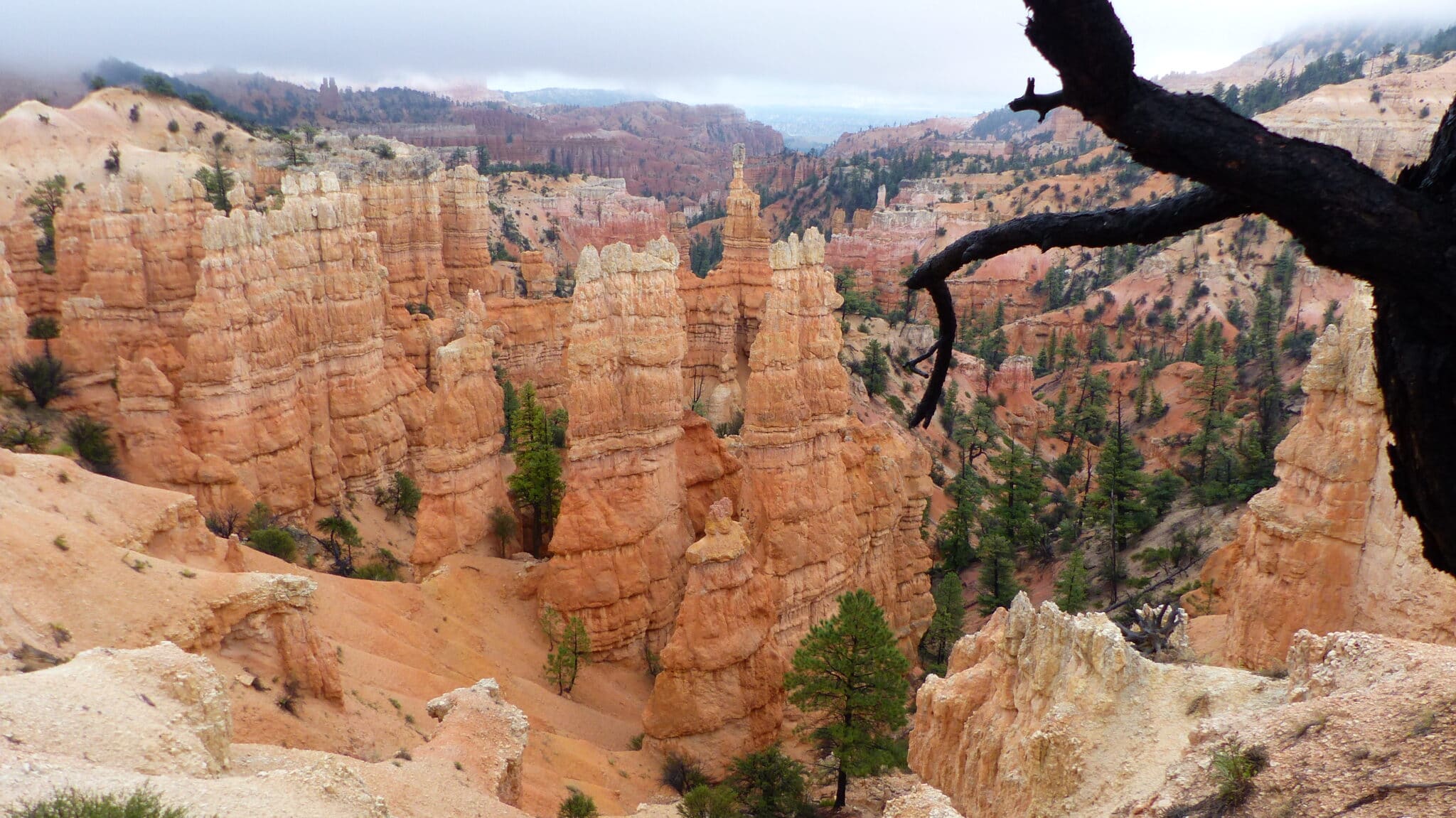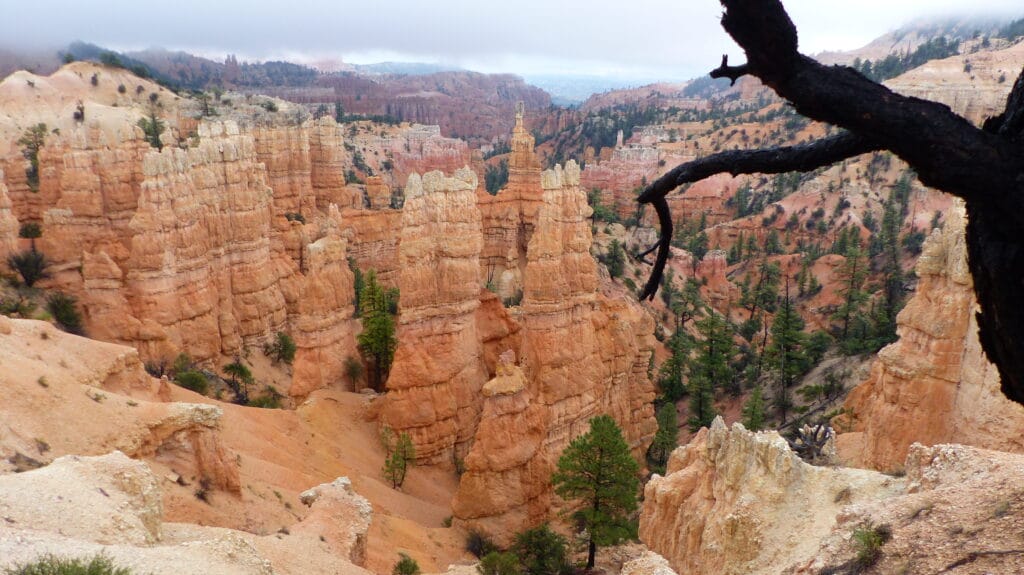 Bryce Canyon National Park is in Southern Utah. It's abundant with miraculous, vibrant rock formations bursting with oranges and reds. This national park is perfect for hiking and camping! In addition, the park has three climate zones, many amazing plants, animals, and much more. Bryce Canyon National Park is an exceptional park to take kids!