Hostel reviews aren't really our thing, but we're making an exception for the Cozyness Downtown Hostel Bucharest for no other reason than we loved this place.
We originally booked three nights in this well-known and highly-rated Bucharest hostel, but ended up staying for more than two weeks, and — if we're honest with ourselves — we'll probably be back. It seems we aren't the only ones: during our somewhat extended stay here, Cozyness Hostel was a revolving door. People would stay for a few nights, have a great experience, and then head off to explore other areas of Romania before returning for some more time at the Cozyness. Romania has a bit of a travel circuit, and you end up running into the same people over and over again on your travels. It seems this place gets consistently recommended as the best hostel in Bucharest, and one guy we met here was recommended to Cozyness by someone who hadn't even stayed here, but had heard it is awesome. So it seems most people agree with our opinion.
The sticky notes on the thank-you wall will give you a pretty good idea of how travellers from all over the world feel about this place.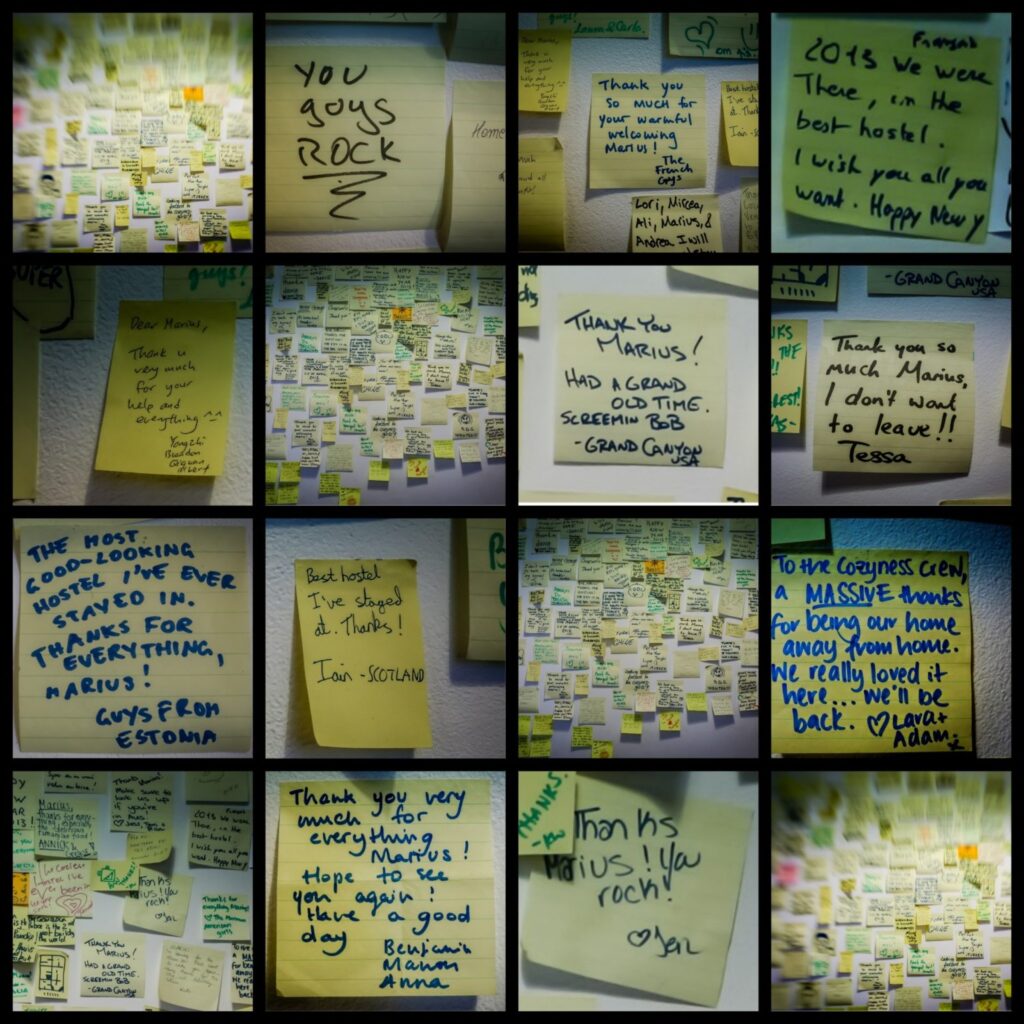 Why is Cozyness Hostel Bucharest So Freaking Great?
Obvs there is the cozy atmosphere and attention to detail (which I'll get to), but in all honesty it is the people that make this such a great hostel.
The owner is a young Romanian guy named Marius. He started Cozyness after an extended trip to Thailand a few years ago: he loved staying in hostels so much while in the land of smiles, and realised there was a huge opportunity to re-create the same hostel atmosphere back home in Romania. In our experience, staying in hostels where the owner/owners are travelers themselves, and not just in it as an investment, makes all the difference.
Marius is almost always around, welcoming guests and chatting with people about just about anything: things to do in Romania, crazy travel stories, Romanian culture and food, and general conversation. And because Marius is this young, cool, and super positive guy, he's hired people that fit-in with what he's trying to build. When we stayed at Cozyness, the hostel had three reception staff, and all of them were young, really cool Romanian people, who were super friendly and helpful. Everyone at Cozyness is awesome, and there were never any awkward "lost in translations" — just really awesome and genuine people who want to get to know you. We immediately felt like Marius was a friend, and got to know all the staff over our stay to the point that we wouldn't hesitate to have them come stay with us when we have a house or apartment again one day. We really liked them!
Cozyness Downtown Hostel Bucharest is Also Super Cozy!
The name doesn't lie. Having traveled and stayed in hostels himself, Marius understands that little details make a huge difference, which is why you'll find reading lights, plenty of electrical outlets for charging, and free, lockable drawers to keep your valuable stuff. There are also free bikes, a good kitchen, real bathrooms (rather than the shower stalls popular in many hostels) and pretty much everything we needed. Throw in SOUND PROOFING on the doors to each room (so smart) and a strong wifi connection, and we were in heaven.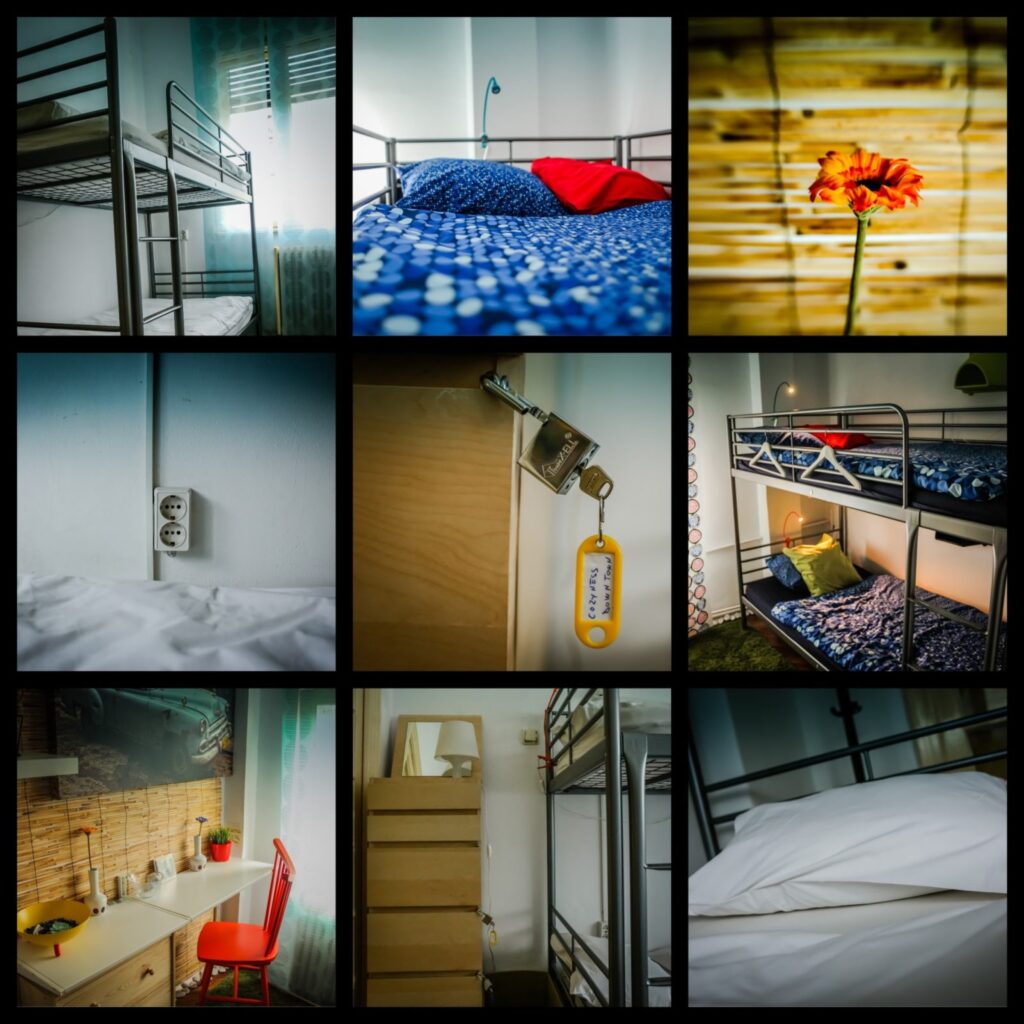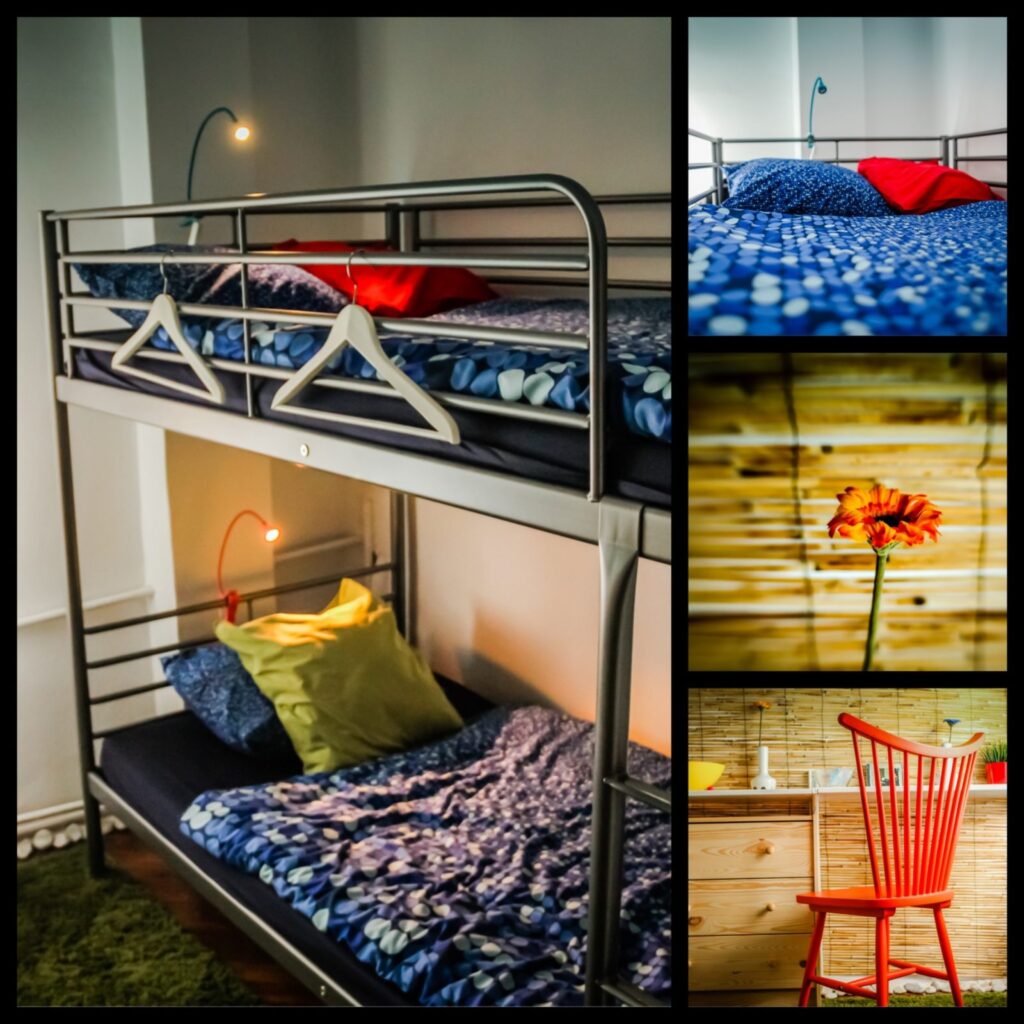 There are two separate living areas (the hostel is in a duplex, and each side has a living area), each with its own personality and feel. Many evenings, guests would end up hanging out in the different rooms, trading travel stories. There were always people to join for a night in the Old Town, and lots of people would also just hang out and talk or watch movies. Cozyness is not a party hostel, but lots of people still enjoyed hanging out with some drinks in the evening. The staff also started a Facebook Group listing things that are going on around Bucharest, and is a good group to join if you're looking for things to do in the city.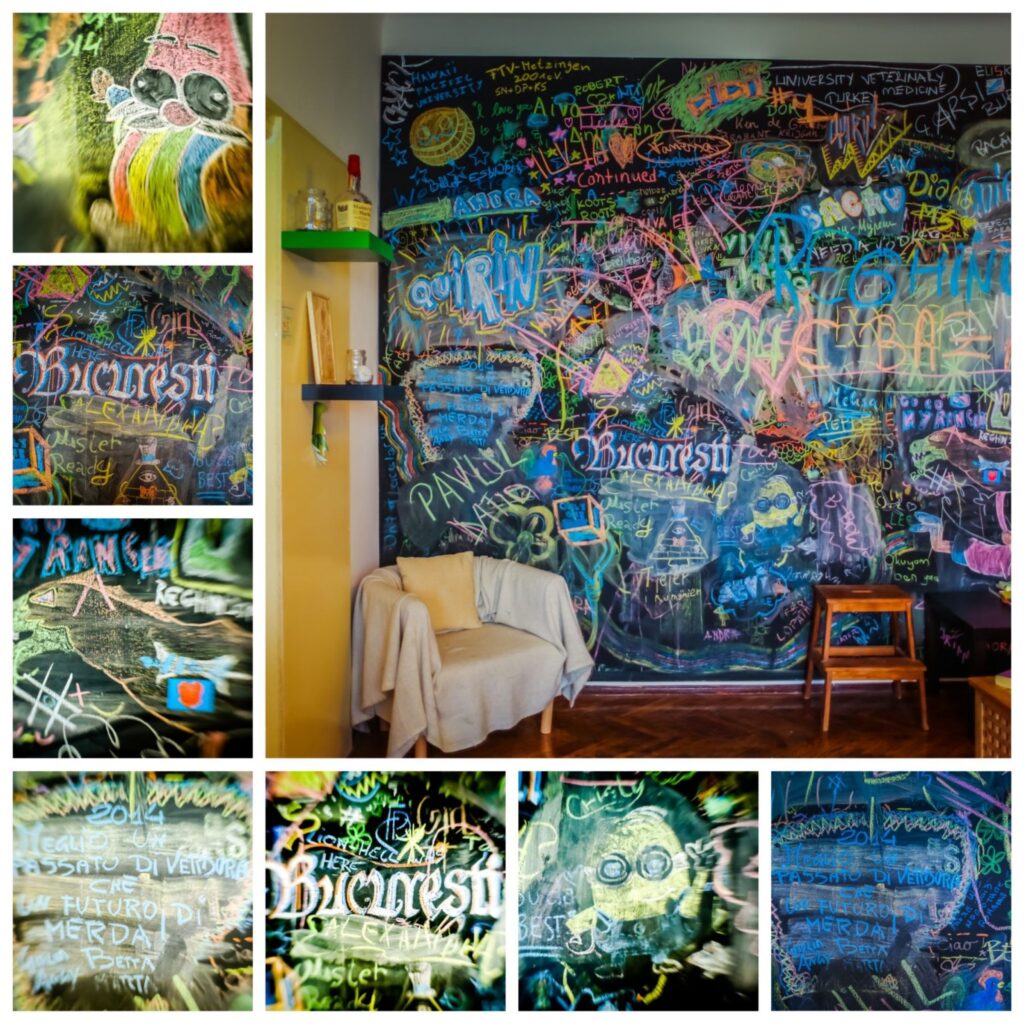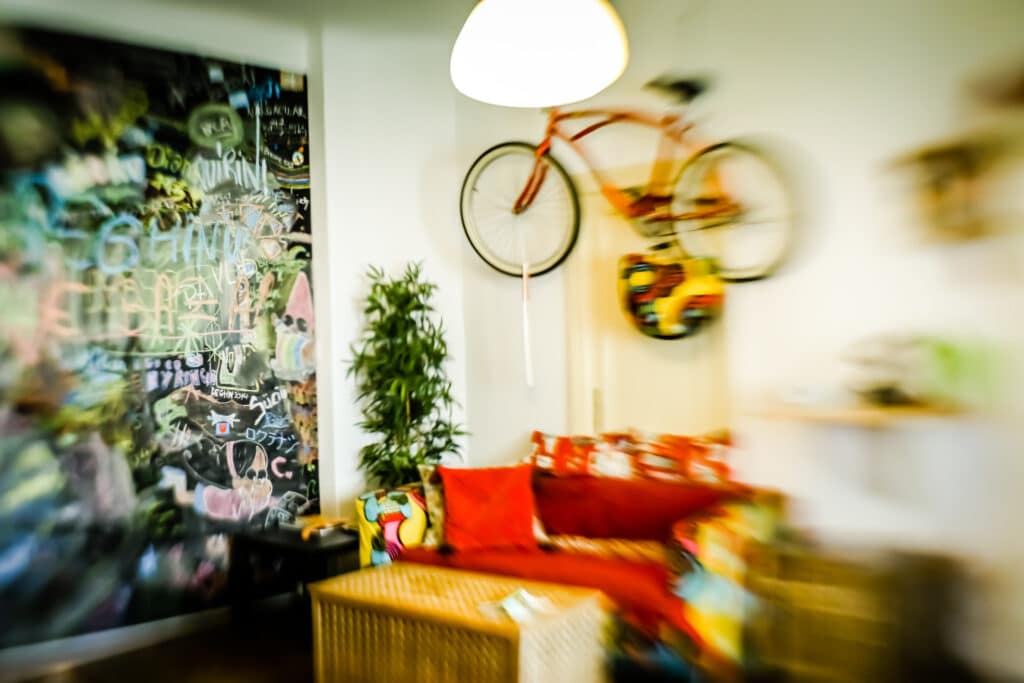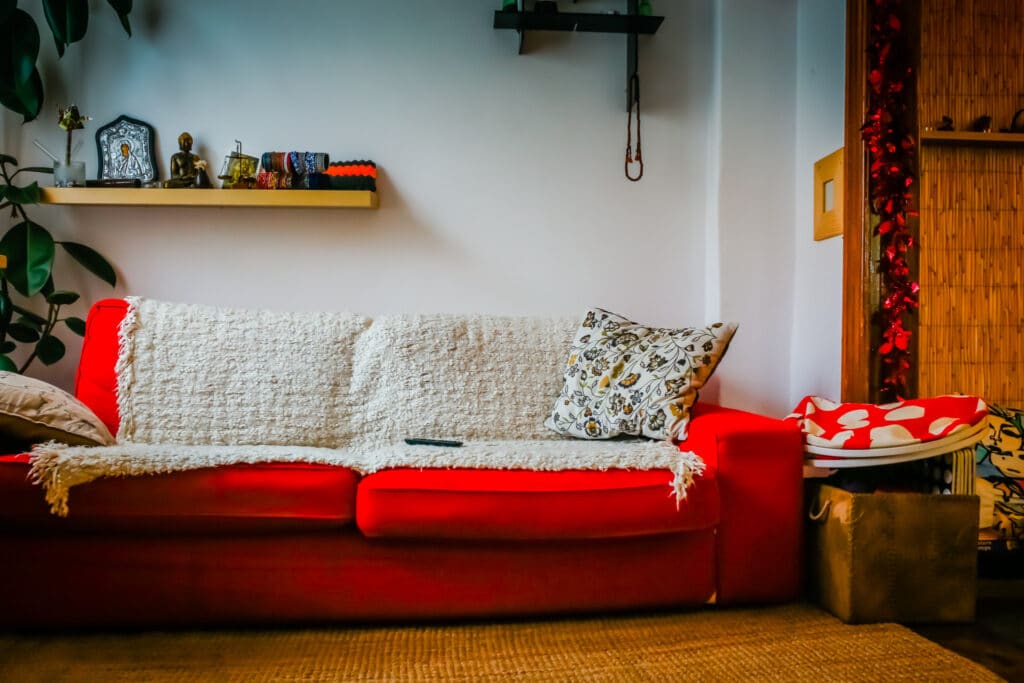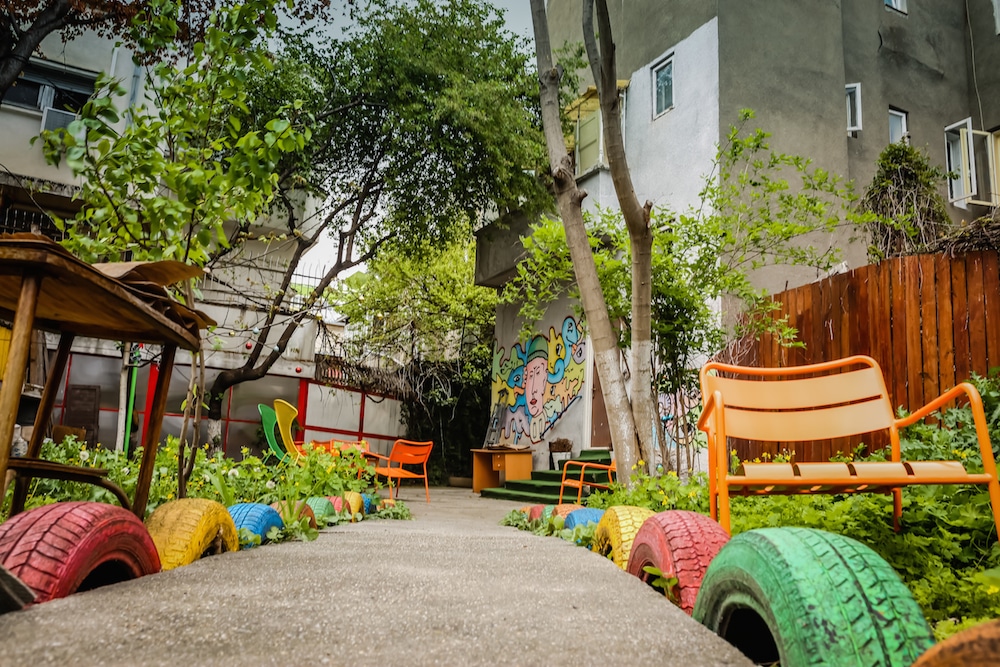 While we were here, we ended up doing some volunteer work for Marius, and Geoff made a video about Cozyness (below) which should give you a better idea of what it looks like. Geoff also made a video about Bucharest which you can check out on the Cozyness Youtube Page.
Disclaimer: I realize this reads like an ad, or "sponsored content," or whatever. It's not. Marius didn't ask us to write this. While we did stay a few nights for free in exchange for making some videos for the hostel, that compensation was for the videos, not a review or blog post. We didn't receive any compensation in any form for this post. Basically, we just really liked the place, Marius, and all the staff, and wanted to give them a shout-out for no other reason than they deserve it. If you end up staying there because of this review, please say hi to the Cozyness team from me and Geoff!