National parks in winter offer sparkling snow, spectacular landscapes, and awesome adventure. This list of the best national parks to visit in winter is the ultimate guide to help you enjoy all of the winter wonders awaiting visitors during the season.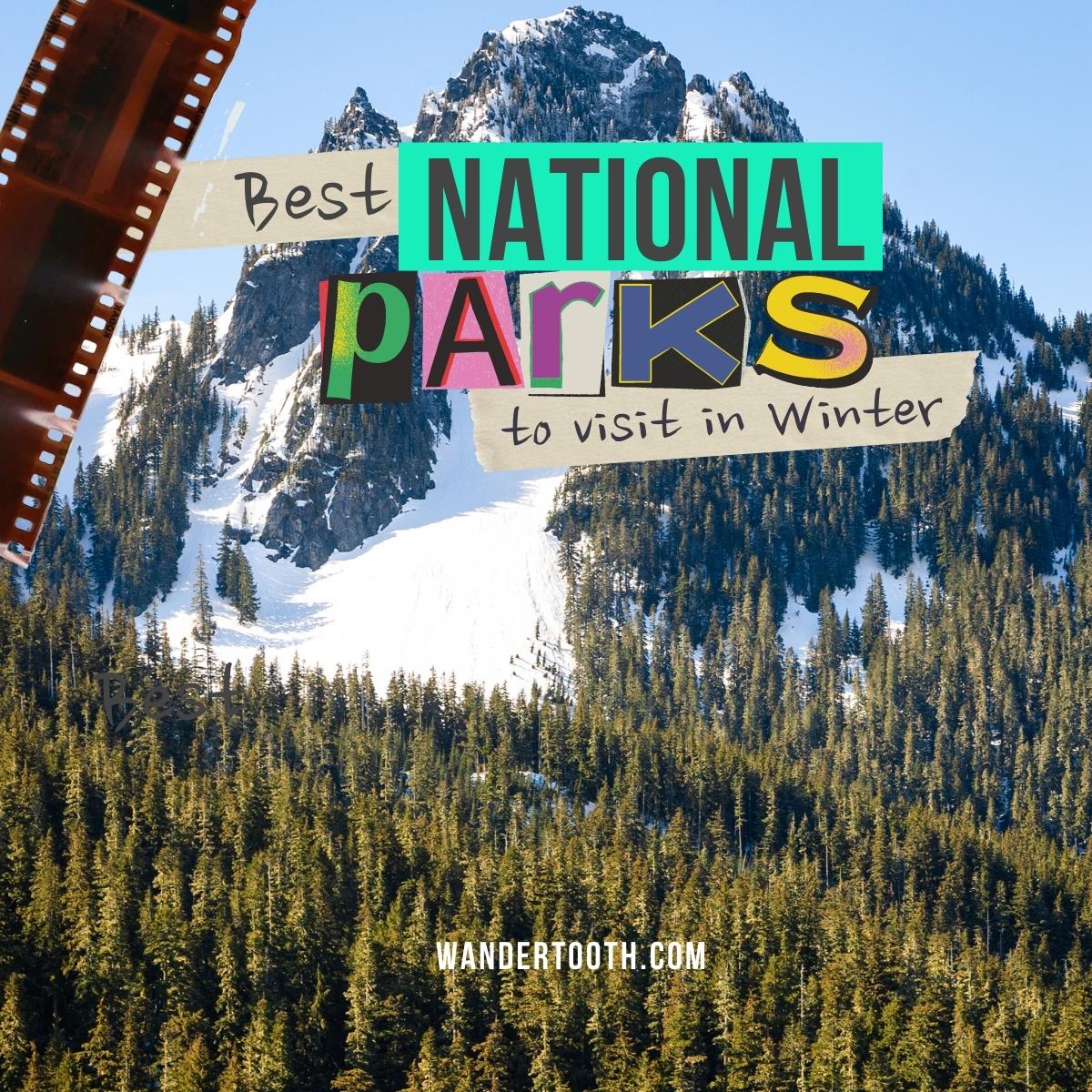 Winter is a mystical season. The ground freezes and white sparkles (snow) often coat the earth, redecorating nature with white. Though the drop in temperature does scare away the large crowds, it doesn't take away the sheer beauty and adventure awaiting visitors during this season. While the soft, white snow sparkles over spectacular landscapes, visitors are left in absolute awe. So whether you love the satisfying sound of the crunchy snow under your boots or the beautiful scenery dressed in white, visiting these national parks in winter might be the best thing you ever do!
1. Arches National Park, Utah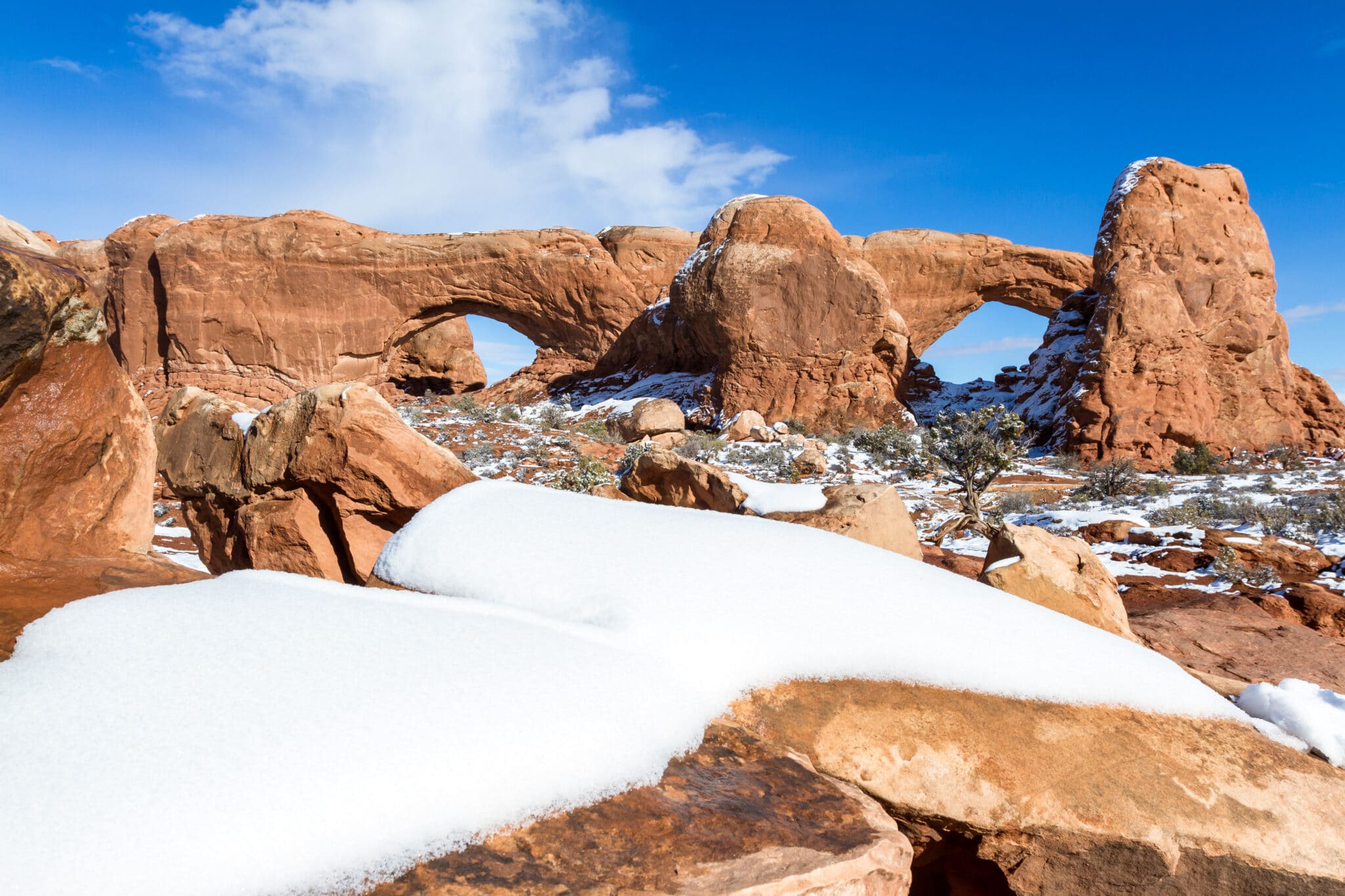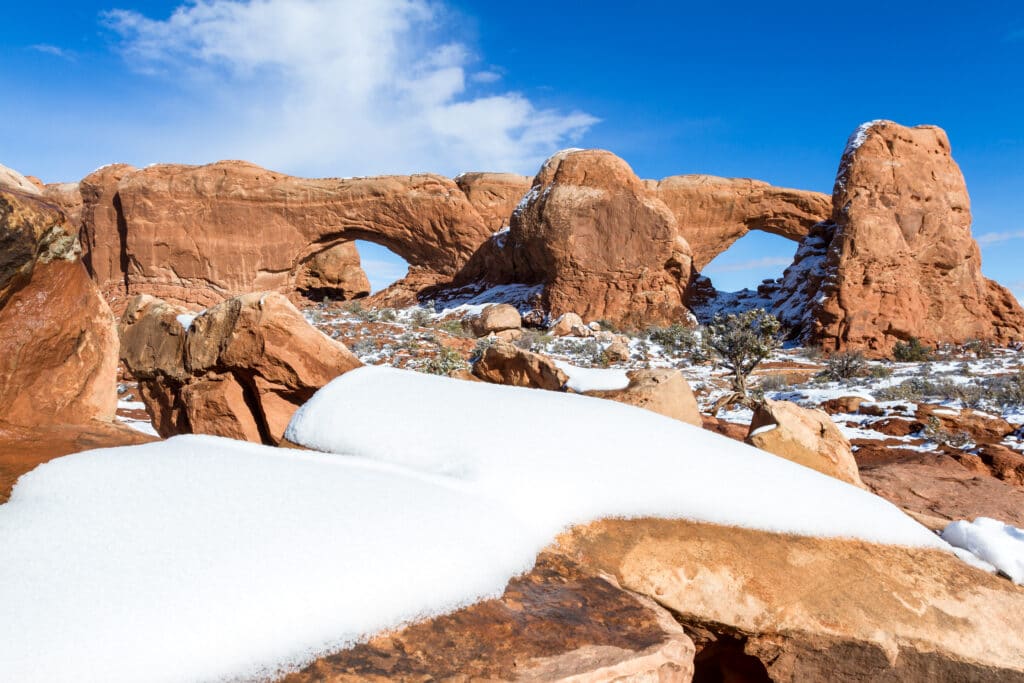 Snow blankets tall red stone arches during the winter at Arches National Park. The park is a peaceful and serene place where visitors enjoy a soft tranquil feeling as they explore. The winter season brings coolness, which helps you avoid the risk of sunburn, heat exhaustion, and sun stroke. And in winter this park turns into photography magic as the bold white snow settles onto the landscape. Imagine the drama between the colors! Arches National Park is a vision during the winter.
2. Mount Rainier National Park, Washington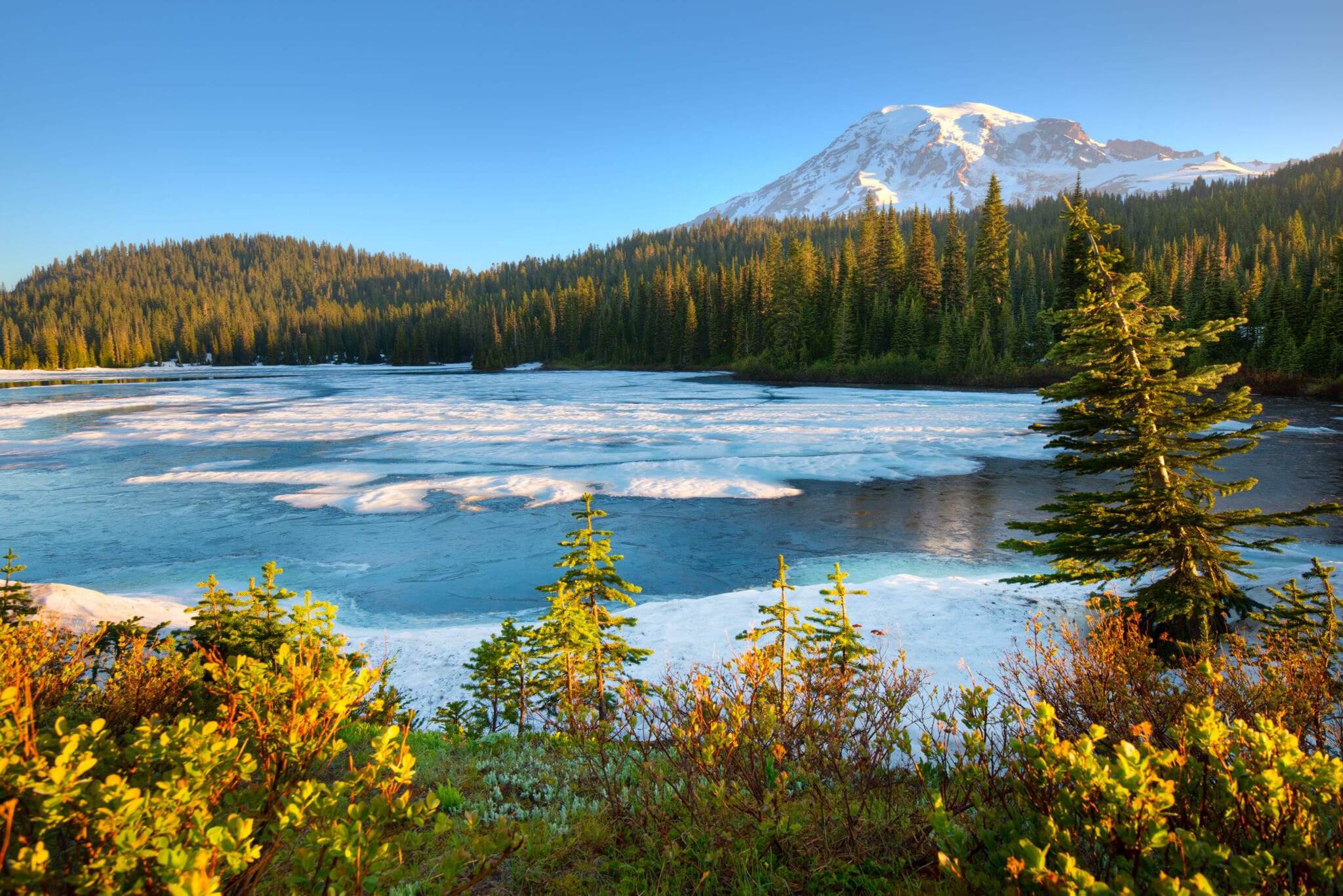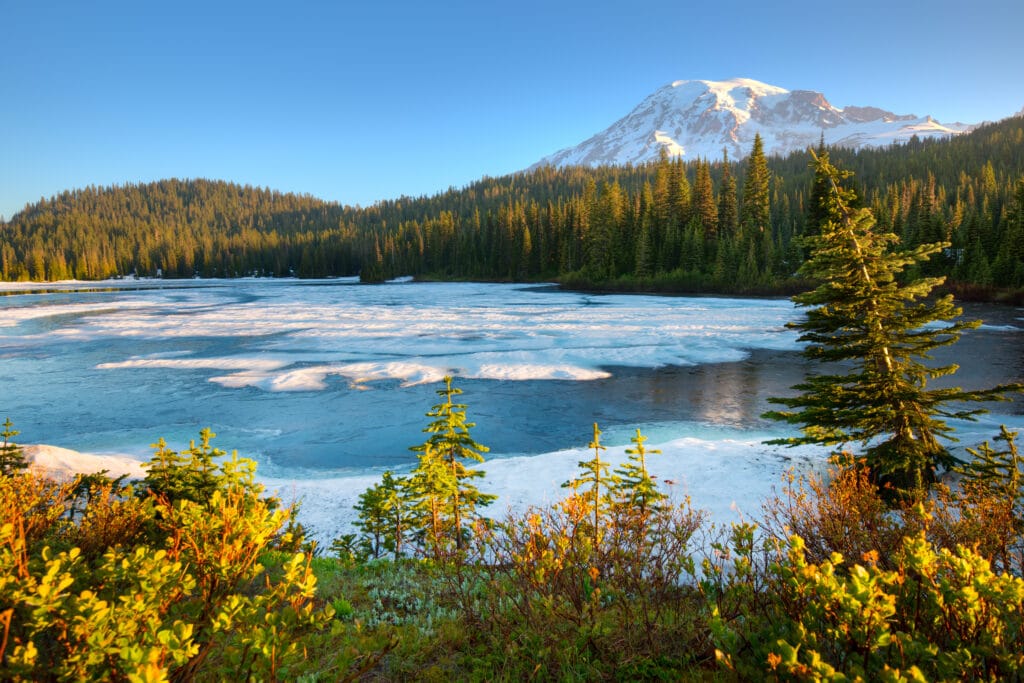 Mount Rainier National Park is a spectacular park to visit during the winter. It offers an enormous amount of recreational activities and beautiful views. Mount Rainier National Park is slightly southeast of Seattle in Washington State. The park receives an abundance of snow that beautifully blankets the park's tall pine trees, rock formations, and rolling hills. Visitors can enjoy snowshoeing, skiing, sledding, and snowboarding here. You can even join professional guided snowshoe tours to explore the park and get exceptional views of snow-capped mountains.
3. Yosemite National Park, California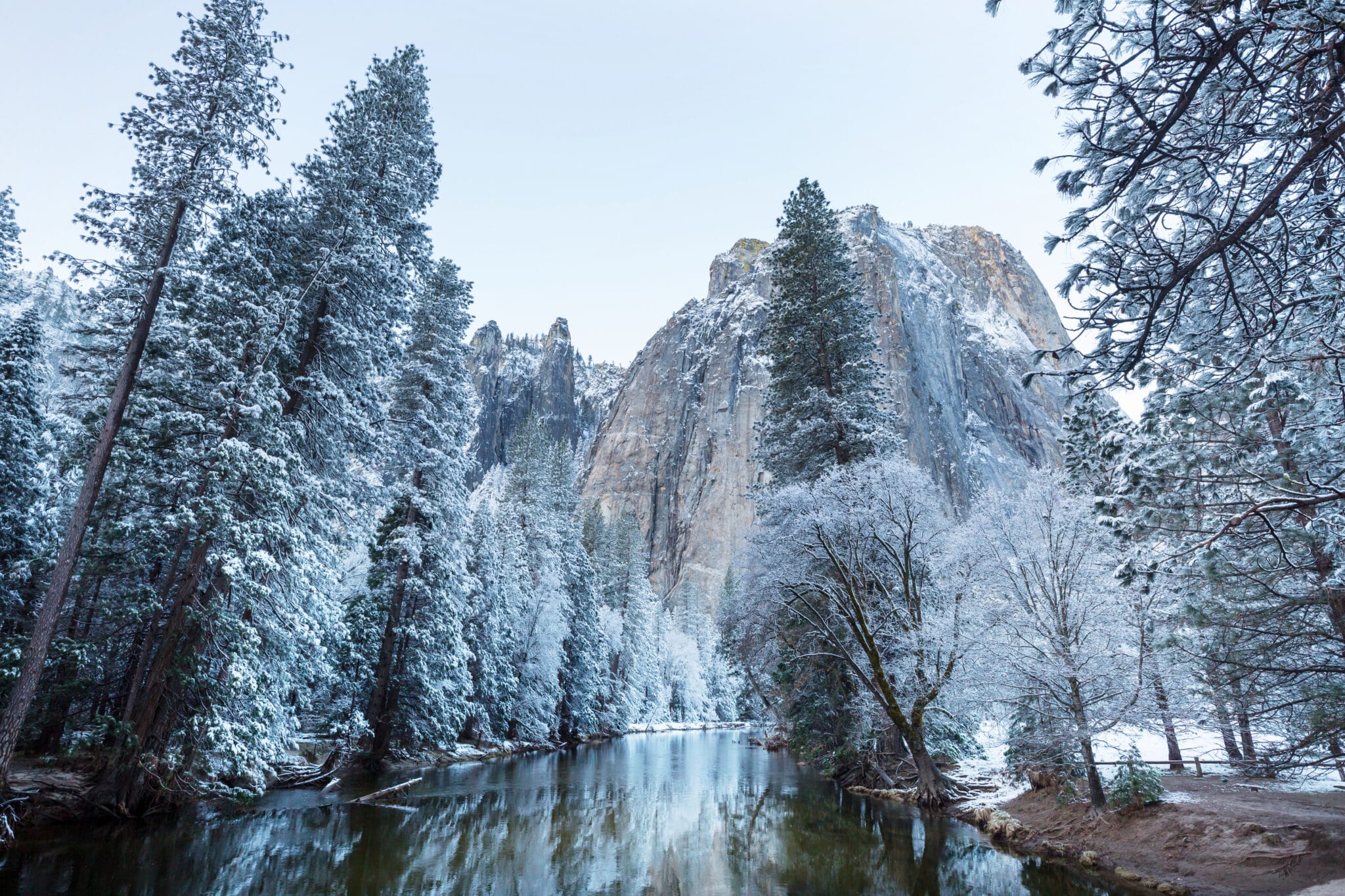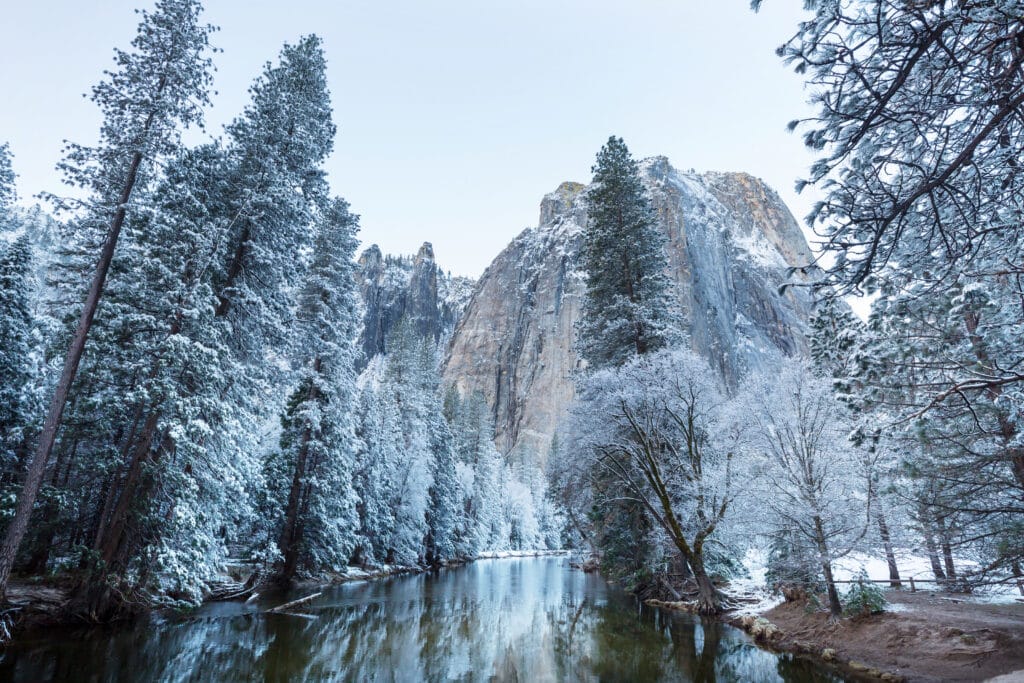 Filled with gigantic, ancient sequoia trees, Yosemite National Park turns into a winter wonderland upon the sparkling white season. Visitors can enjoy cross country skiing, snowshoeing, ice skating, snow tubing, and more! The park has many frozen waterfalls and deep valleys and hosts many exciting events. Yosemite National Park offers unique places to stay and even backcountry winter camping opportunities. The park has spectacular sights, as everything is covered in a thick quilt of snow.
4. Denali National Park, Alaska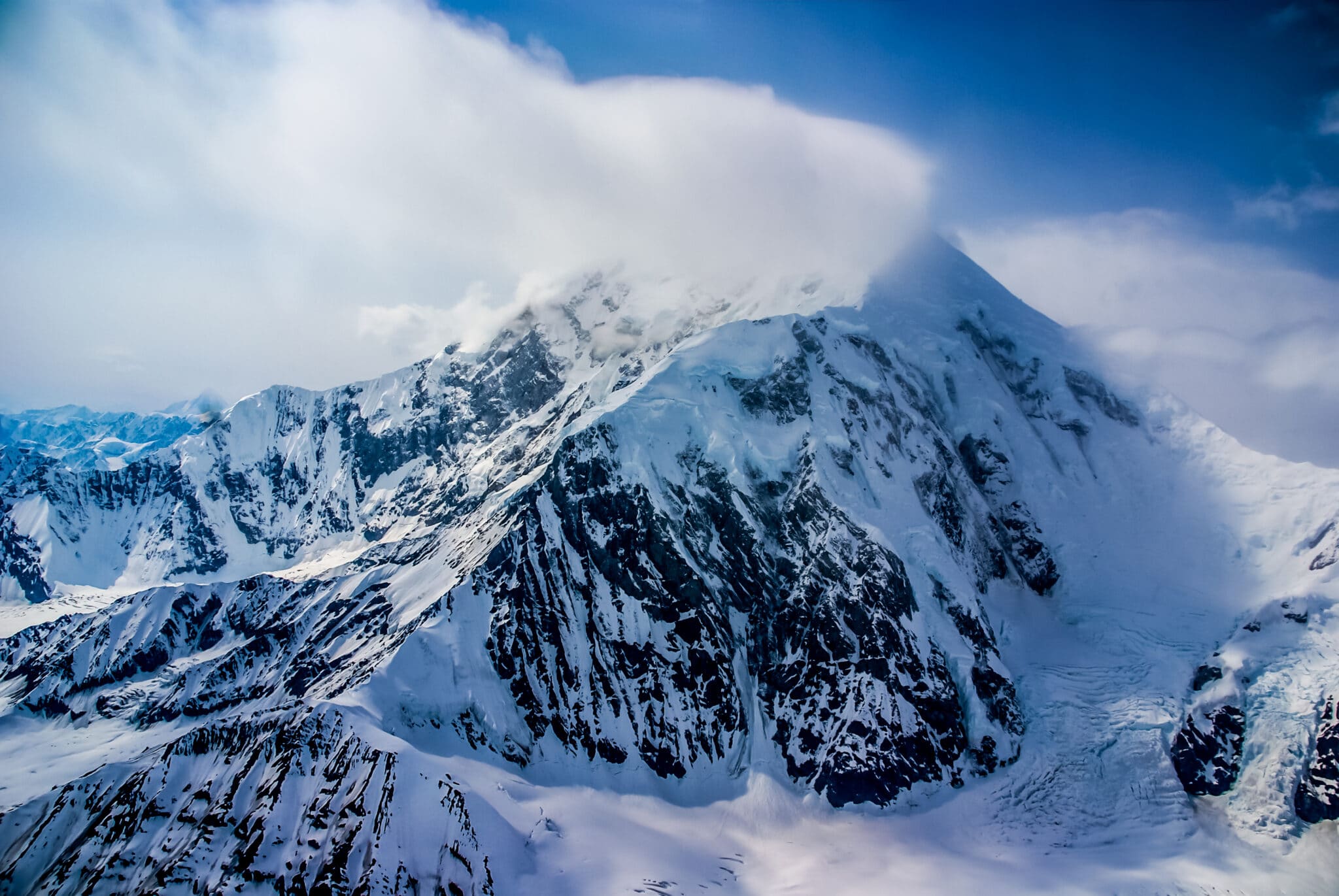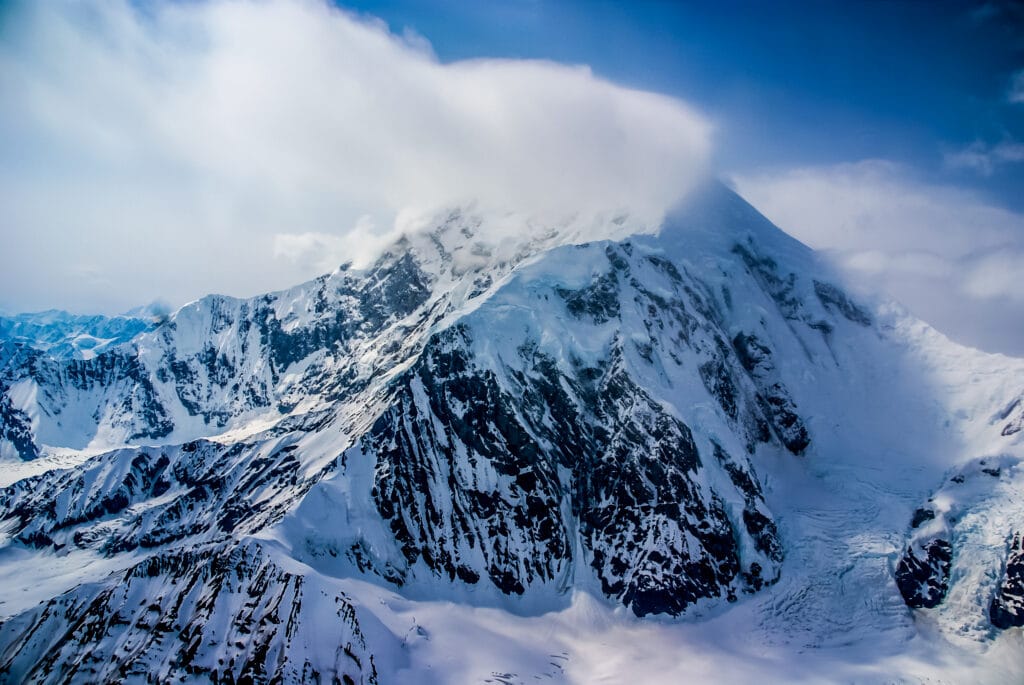 Denali National Park comprises over six million acres of spectacular Alaska terrain—tundra land, gorgeous spruce forests, and gigantic glaciers. The national park has an interesting history dating back thousands of years. During the winter, Denali National Park hosts an annual Winter Fest celebrating all things winter! Visitors can expect outstanding sights, a backdrop of snowcapped mountains, and maybe even catch the aurora borealis!
5. Rocky Mountain National Park, Colorado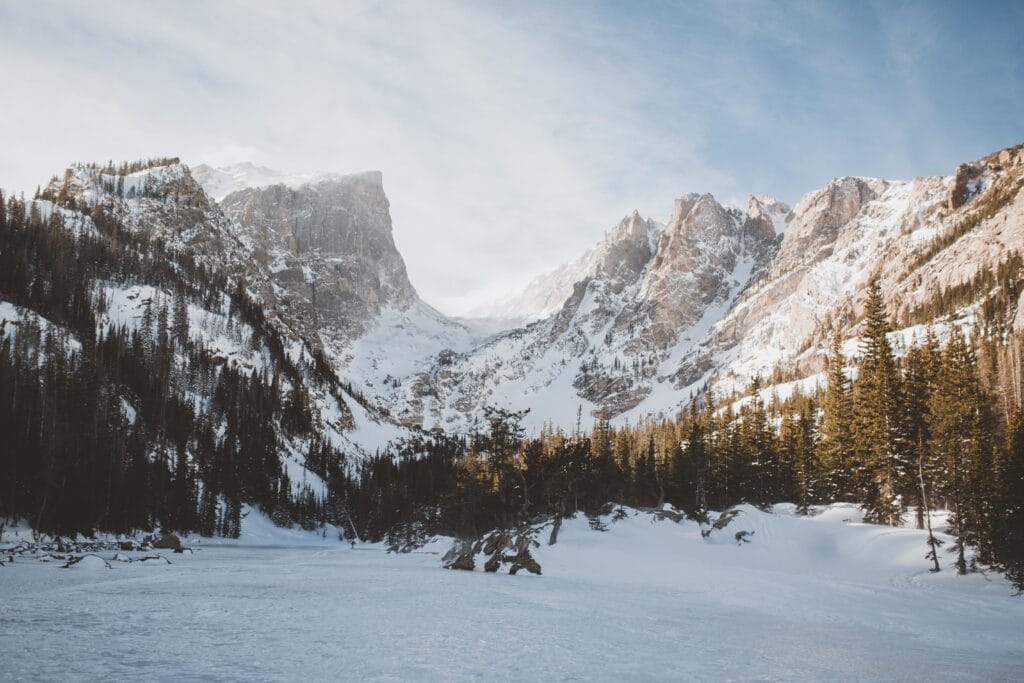 During the winter months in Rocky Mountain National Park, visitors experience a winter dreamland. There are fewer crowds, making the park a tranquil place to be. Rocky Mountain National Park has many wildlife viewing opportunities and exciting winter recreation activities. The landscape becomes thick, fluffy, and blanketed in snow, creating a beautiful vision.
6. Acadia National Park, Maine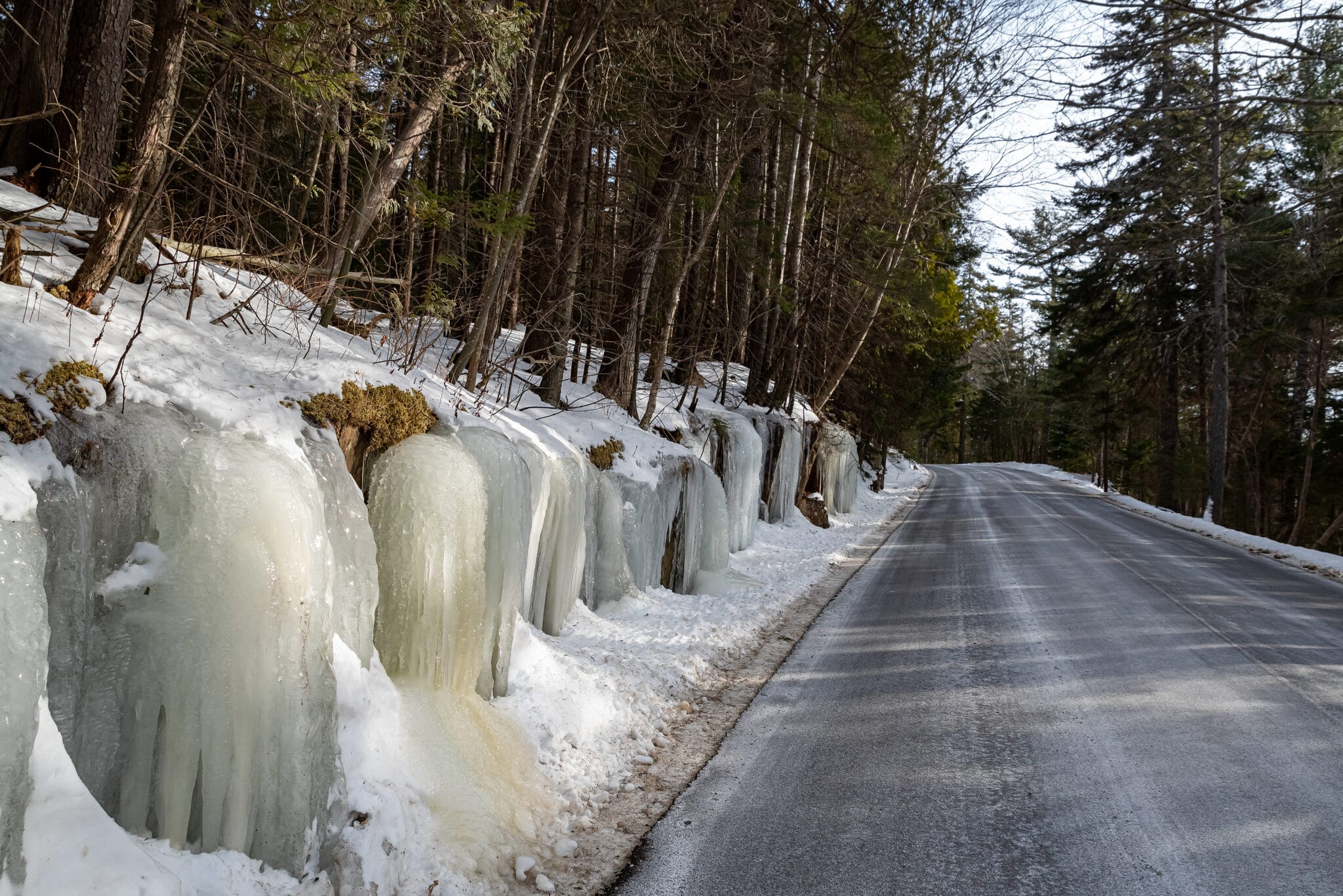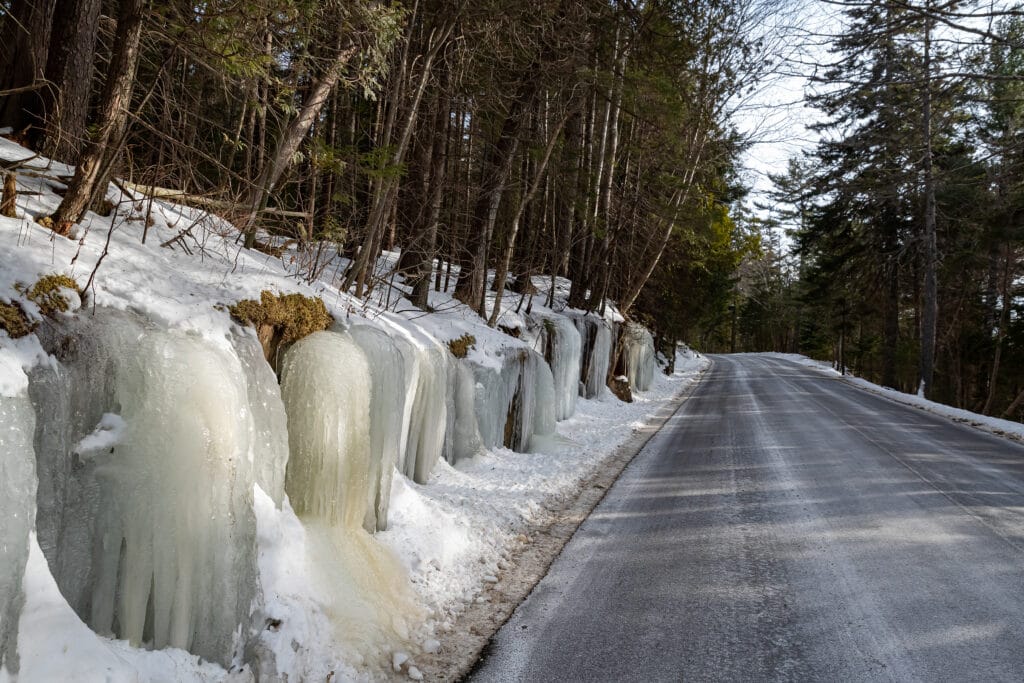 Acadia National Park is a great park to visit any time of the year, but its exceptional beauty really shines through during the winter season. Acadia National Park is home to the famous Cadillac Mountain, which is 1530 feet high, and the beautiful Jordan Pond which is an excellent spot for salmon fishing. In winter, visitors can enjoy frozen waterfalls, thick snow, and gorgeous ice formations.
7. Grand Teton National Park, Wyoming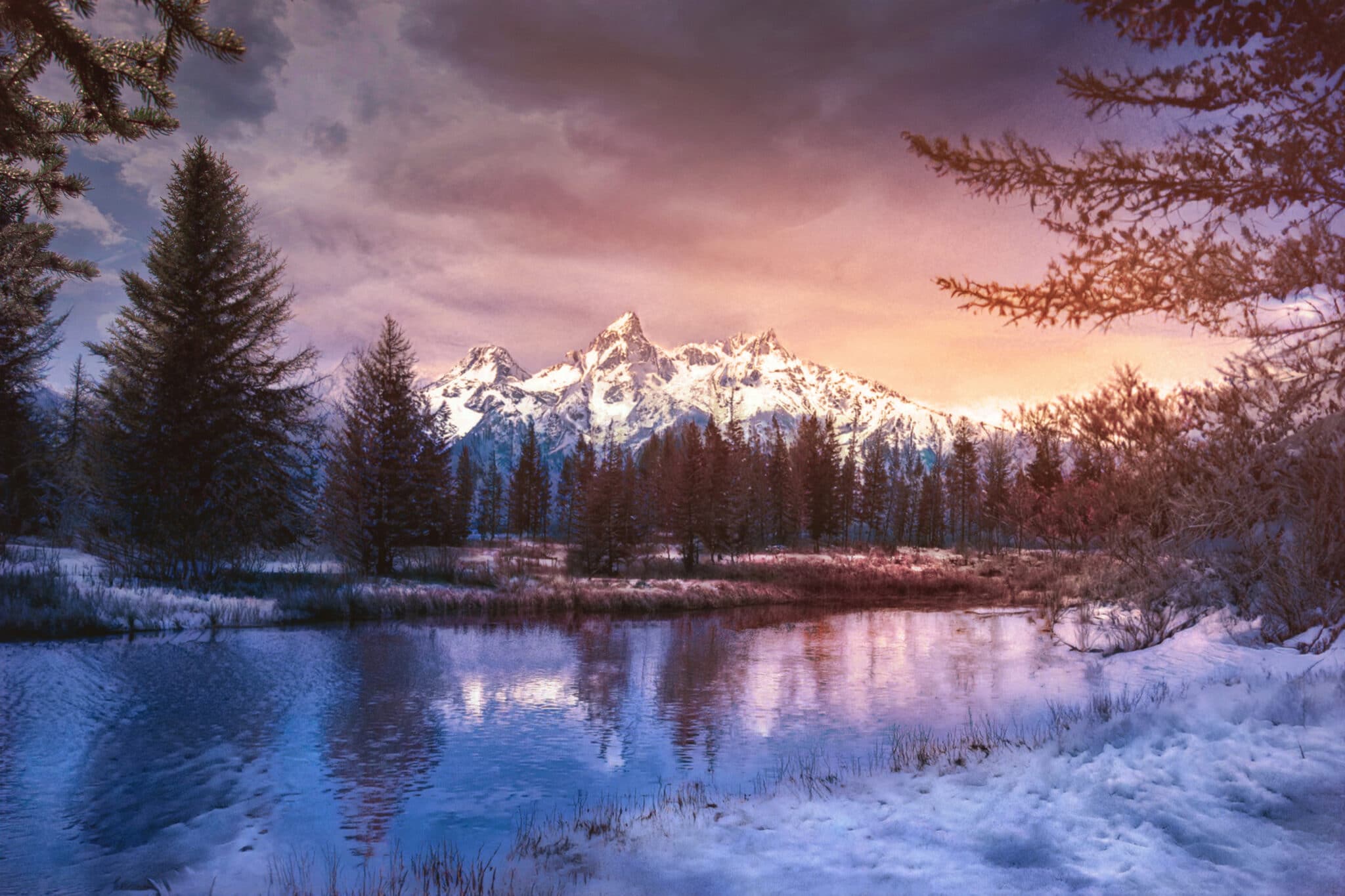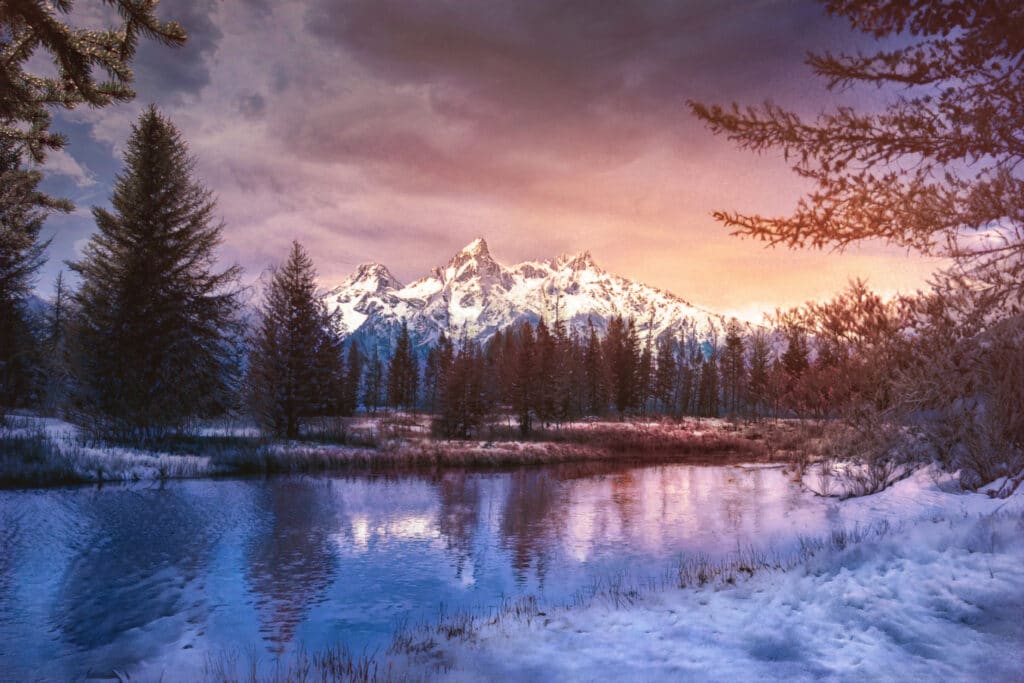 Grand Teton National Park becomes somewhat of a winter wonderland in the off-season. Many roads close to cars when the snow blankets the area, making the terrain accessible only by snowshoes, skis, and snowmobiles/quads. This national park has an abundance of exciting wildlife that is particularly active during the winter and spectacular sights sprinkled with sparkling snow.
8. Crater Lake National Park, Oregon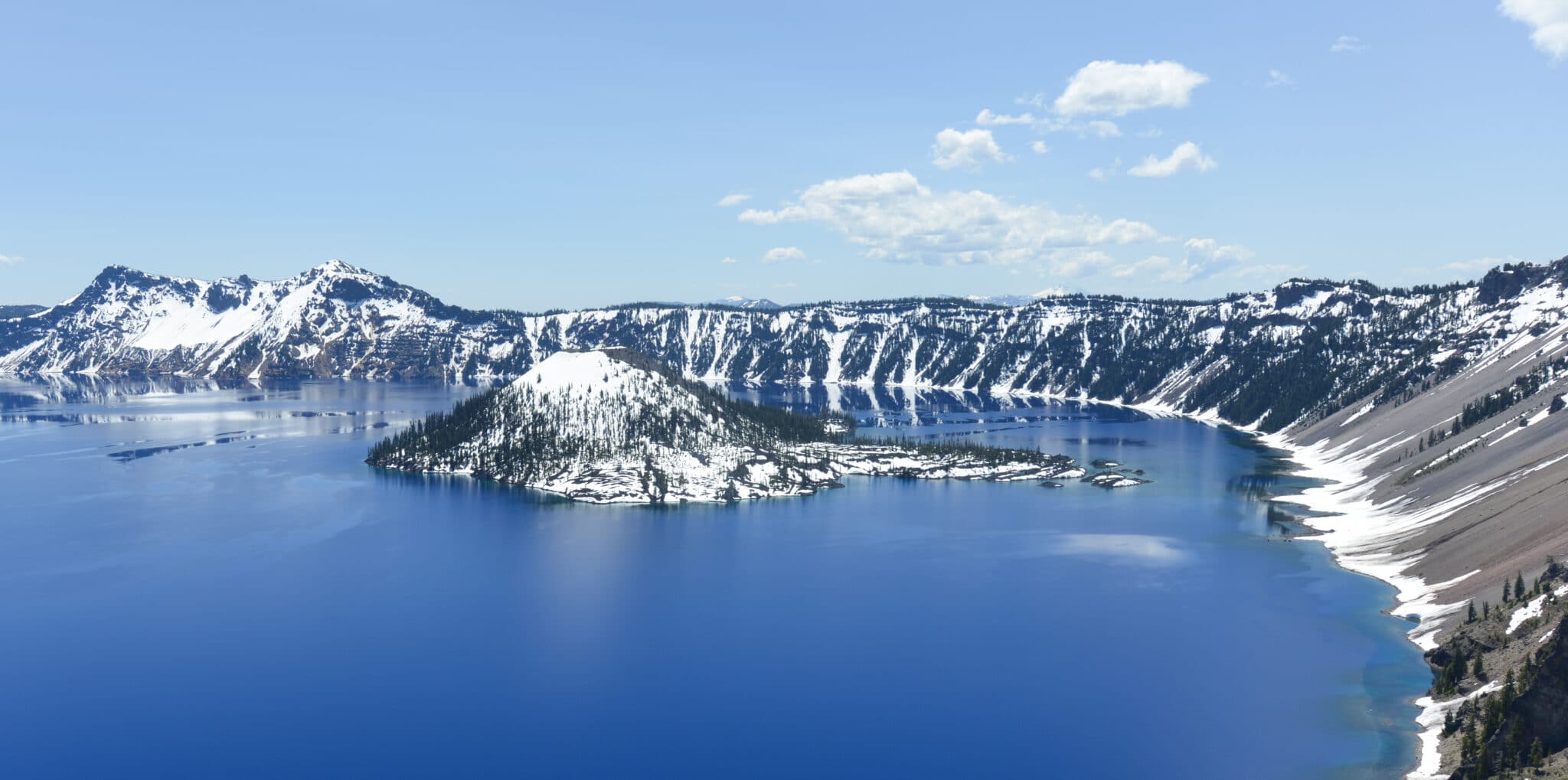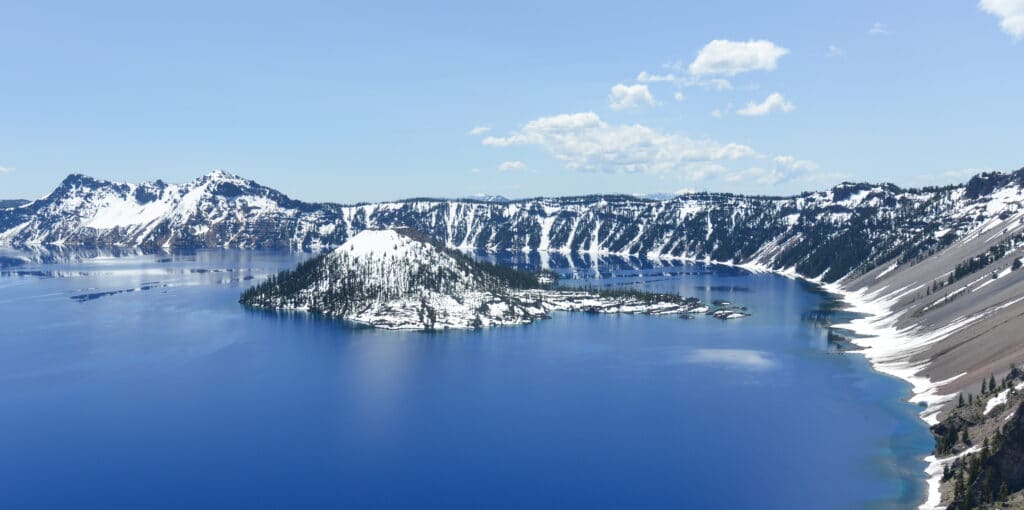 Crater Lake National Park is a beautiful sight to take in during the winter. Visitors can enjoy skiing or snowshoeing around Rim Drive where they'll be treated to a spectacular view of the lake. The park also offers ranger-led hikes and walks that help you learn about and explore the land. Crater Lake National Park offers excellent wildlife viewing as well.
9. Death Valley National Park, California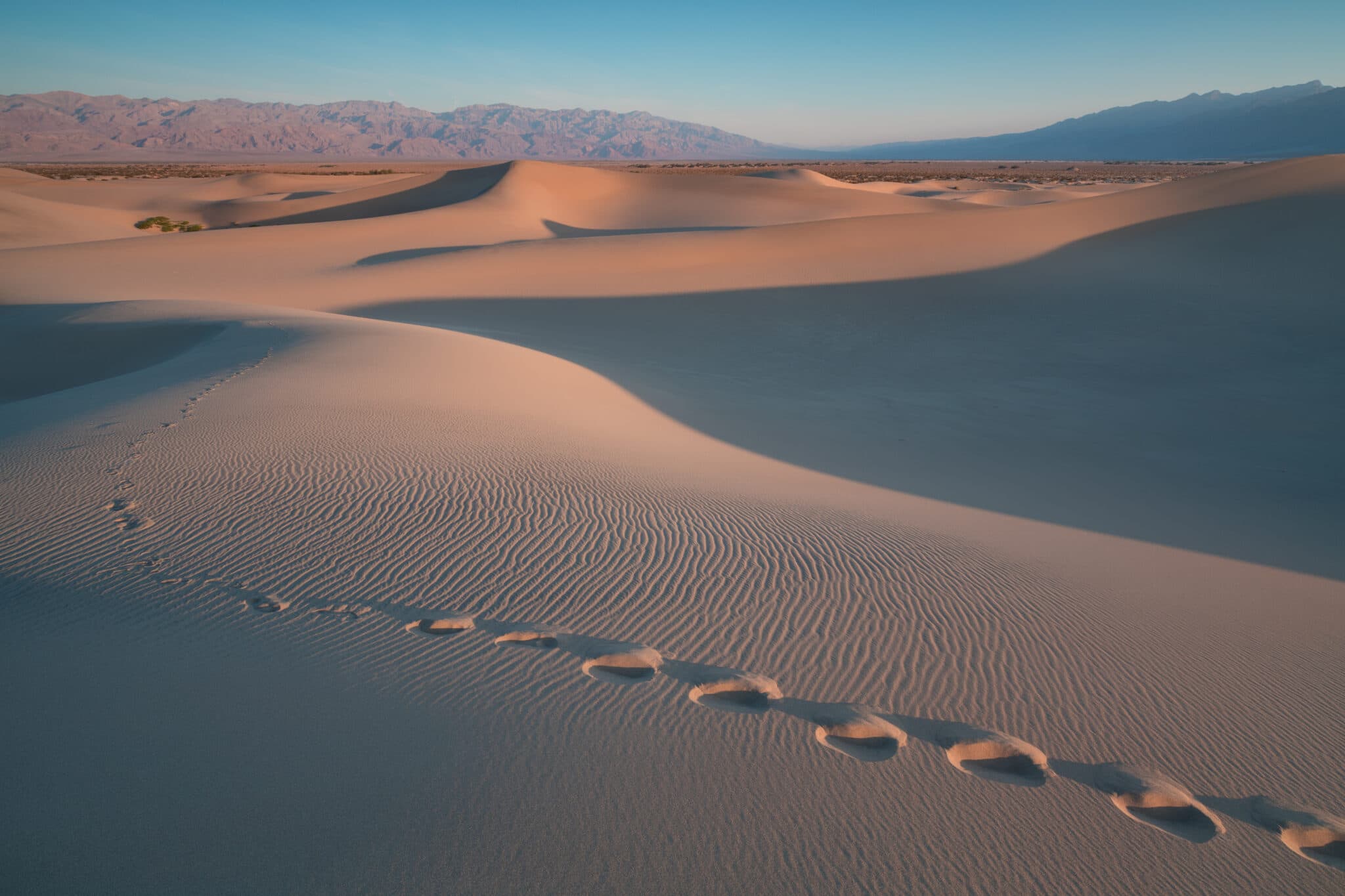 Winter brings significantly cooler temperatures to Death Valley National Park, which is a nice break from the usual scorching heat. This national park is a great place for excellent photography opportunities and taking in beautiful sights. Death Valley National Park is flooded with wildflowers during the winter season, giving the park a colorful makeover. The park is a great space to get outdoors, relax, and explore.
10. Zion National Park, Utah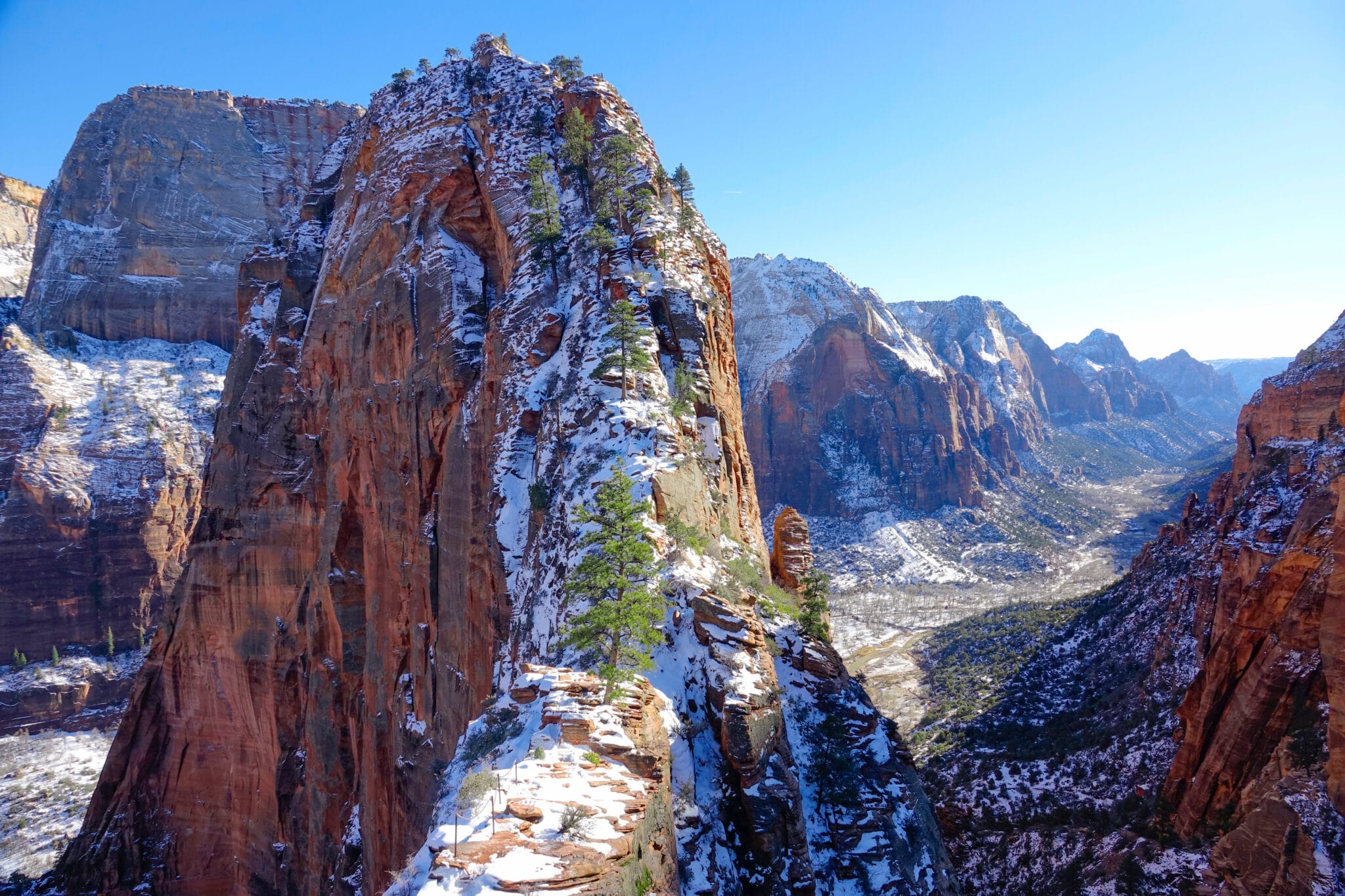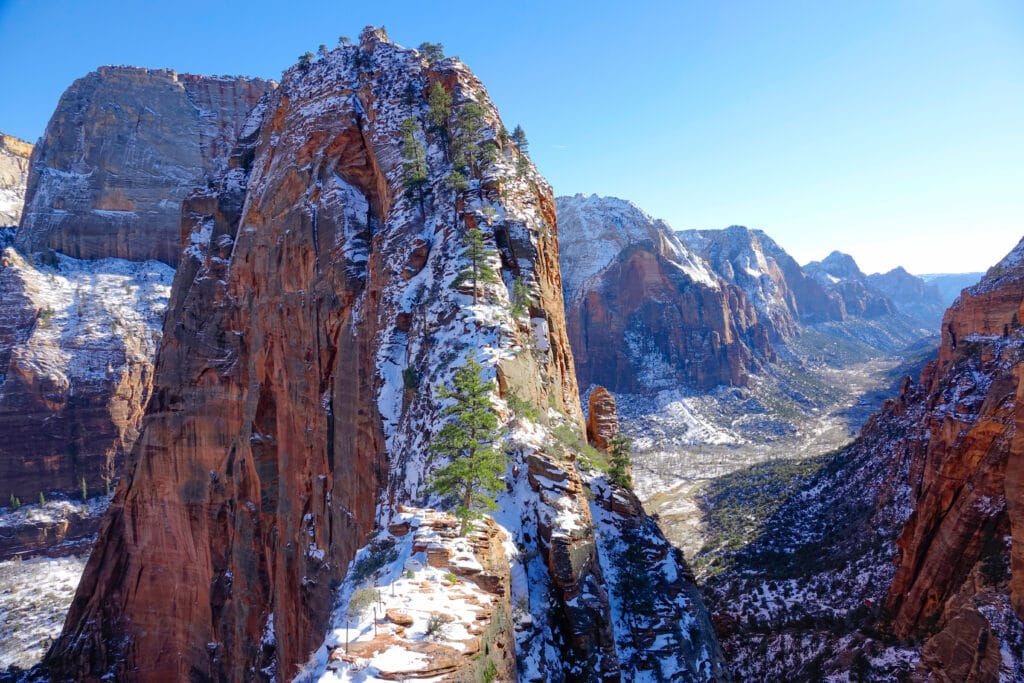 There are a few significant benefits to visiting Zion National Park during the winter season. During the cold, there are few crowds, bringing a soft peaceful lull over the park. In addition, rock formations are often dusted with a sprinkle of snow, giving photographers a wonder to catch through their lens. Zion National park is a great place to visit for breathing in fresh air while viewing gorgeous scenery.
11. Big Bend National Park, Texas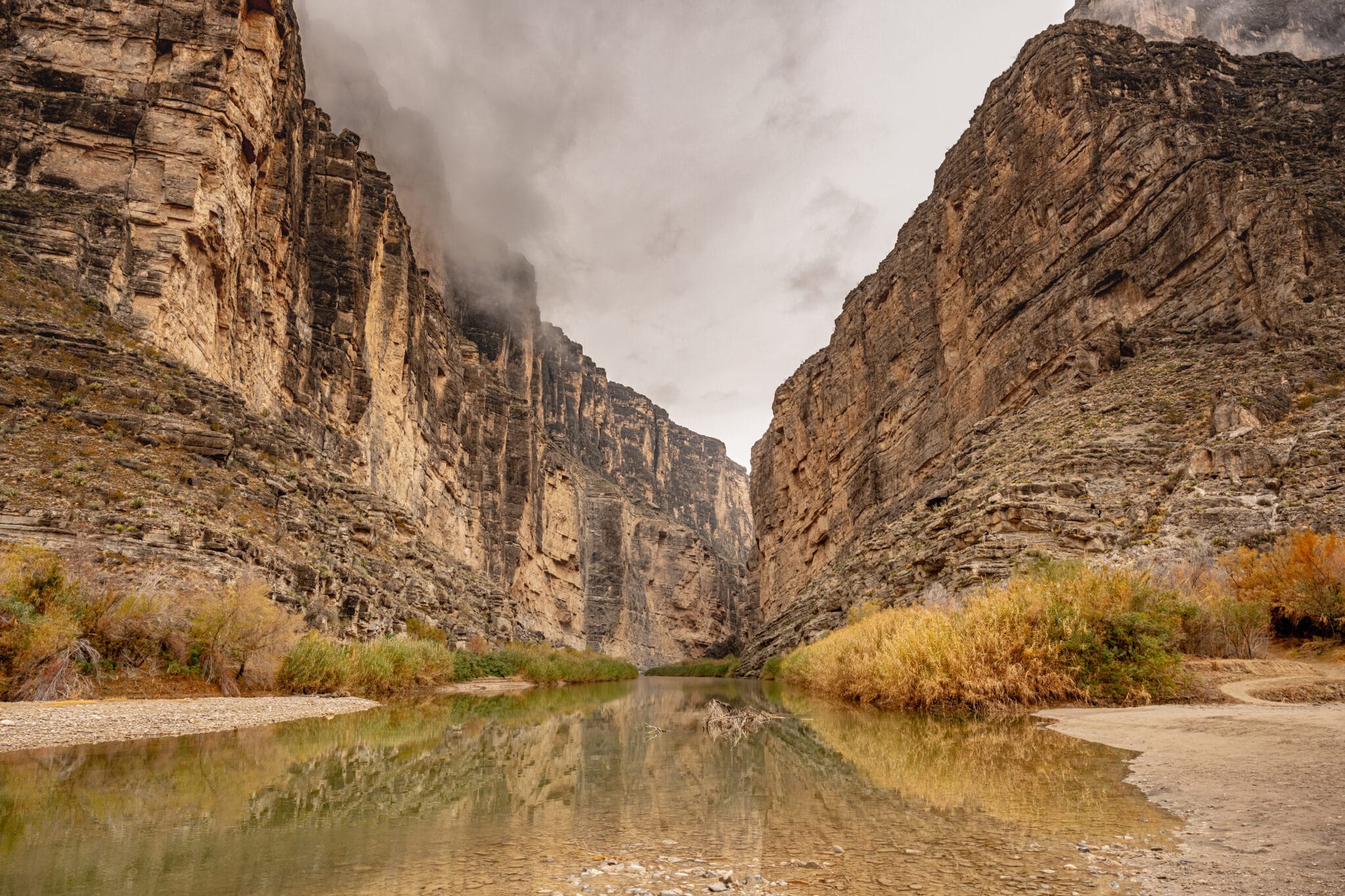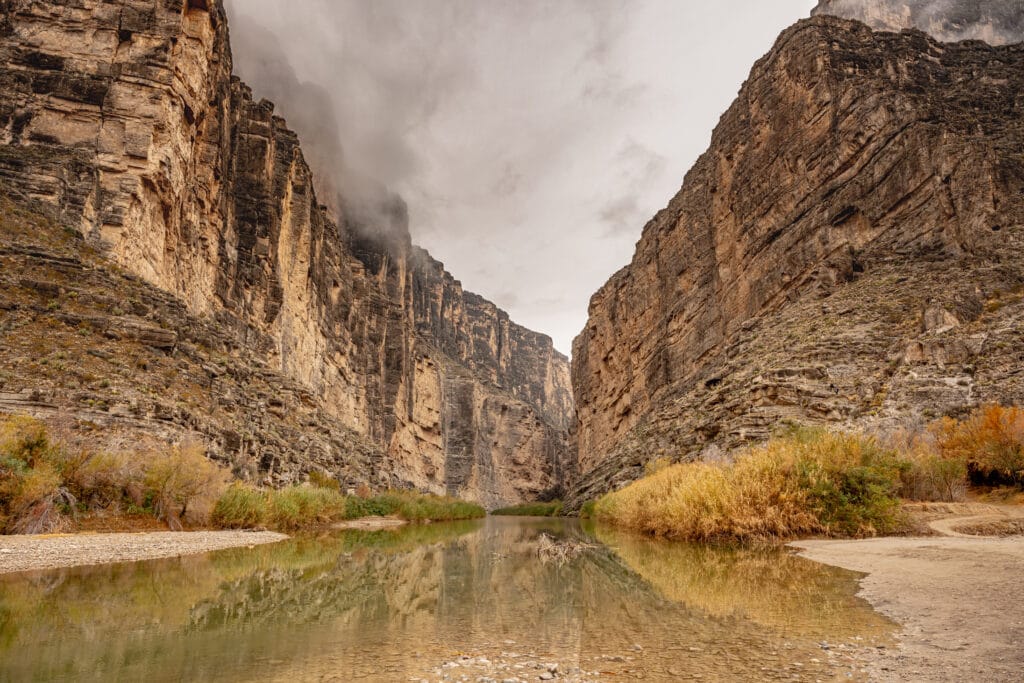 The winter season is an excellent time to take in Big Bend National Park. Winter brings cooler temperatures and fewer crowds—and the cooler temperatures make outdoor recreation slightly more comfortable. You can explore even the most strenuous hikes during the winter at Big Bend National Park. Just make sure to dress in layers for the best experience. Big Bend National Park also gives viewers a gorgeous dark sky to enjoy the stars.
12. Yellowstone National Park, Wyoming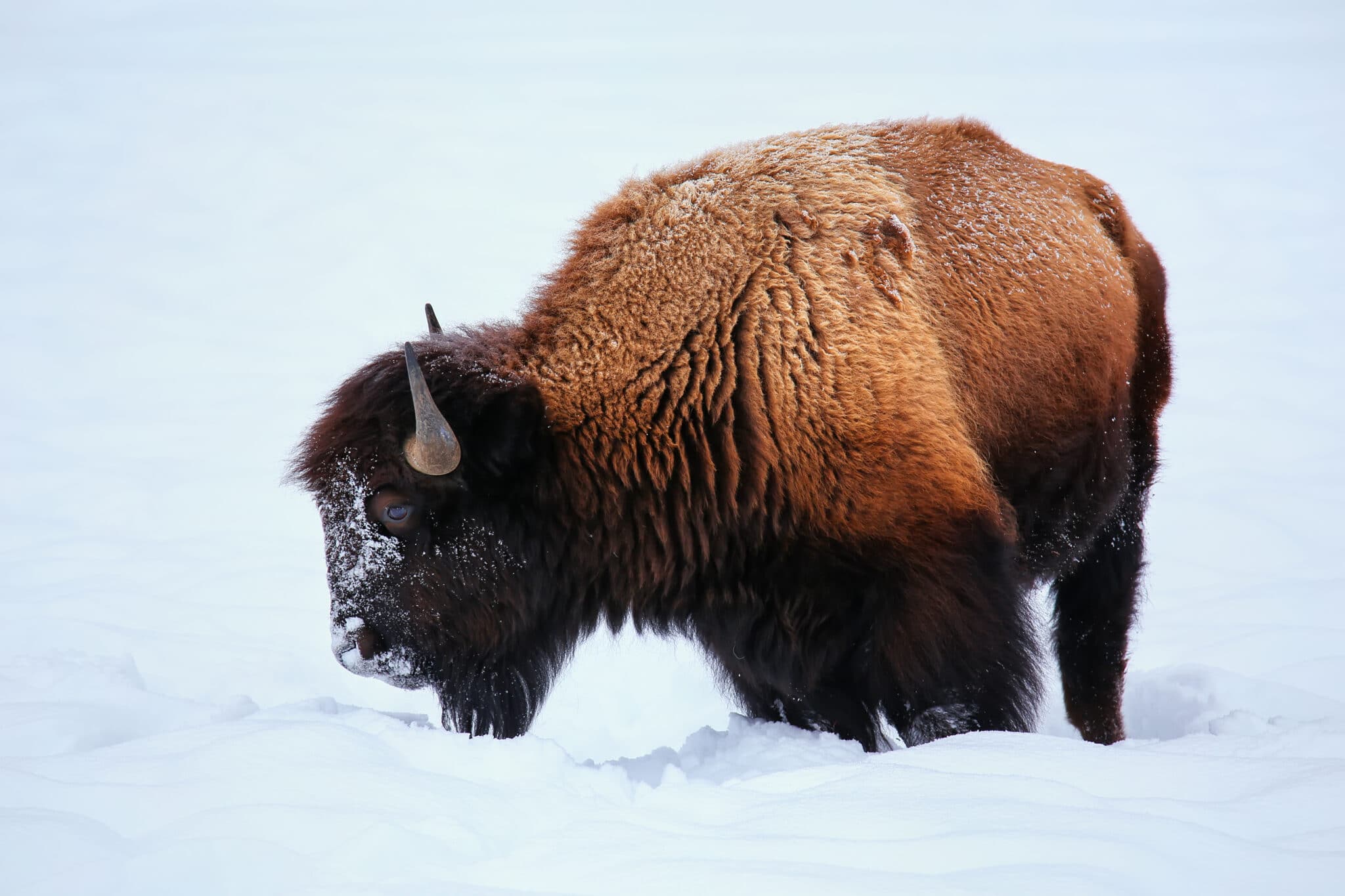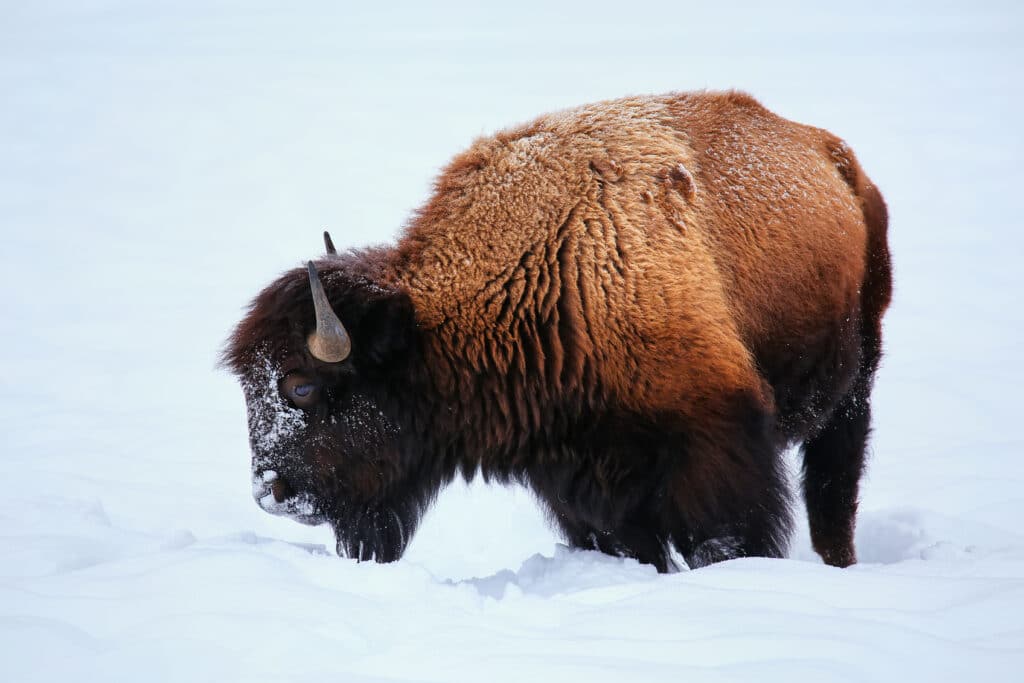 Yellowstone National Park is a gorgeous national park and really comes alive during winter. The cold snap brings in less crowds, but there is even more to enjoy! Everything becomes blanketed with a layer of sparkling snow, giving it an even more dramatic look. Yellowstone National Park is home to an abundance of wildlife as well. The snowy landscapes are picture-perfect! Yellowstone National Park offers hundreds of miles of hiking, snowmobile-friendly roads, exciting wildlife viewing, and more.
13. Lassen Volcanic National Park, California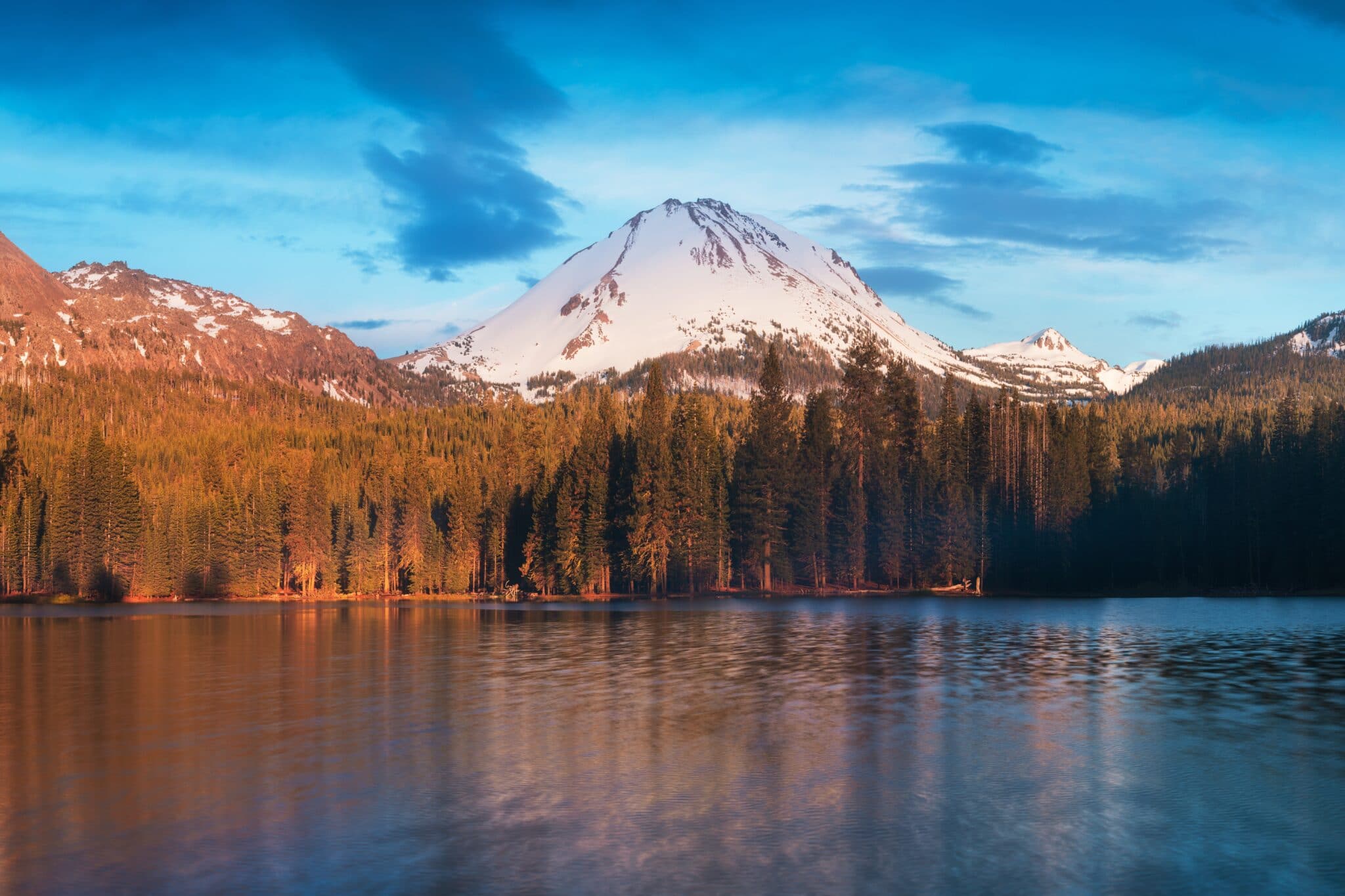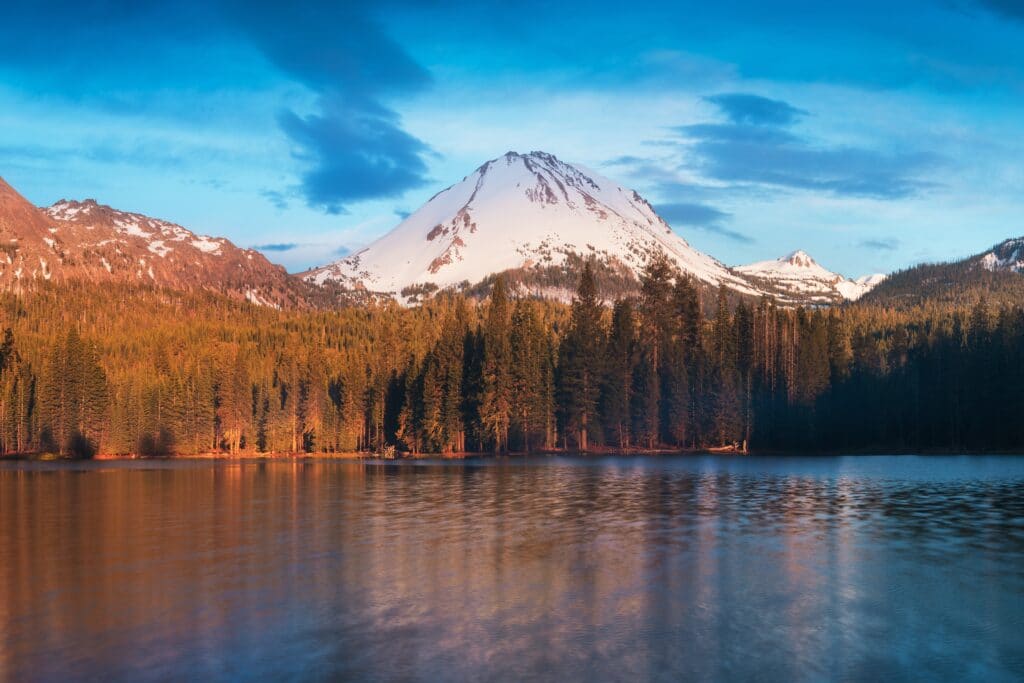 Sledding, snow tubing, and hiking are just a handful of things visitors can enjoy at Lassen Volcanic National Park during winter. The park offers ranger-guided hikes, snowshoeing, and exciting sledding opportunities. This national park is absolutely stunning year round, but especially during winter.