Brasov is just a few hours by train or bus from Bucharest and is a cool little saxon, medieval, Transylvanian city.  We spent the better part of a week here and have put together a little list of our favourite things to see in Brasov.  Many travellers to the city also build in time for day trips to Bran Castle or the Palace at Sinaia, but in this post we'll talk about things to see in Brasov itself.  First of all, start your day at Come Back Cafe for a coffee and a pastry while you admire Brasov's main square and the old town council hall.  When it's time, head over to the far corner where you'll find the Black Church.
1. Black Church – Brasov's gothic Black Church, now Lutheran, was built in the 14th century over top of a ruined Roman Catholic church that had stood before it.  It's probably the most talked about things to see in Brasov.  During the Great Turkish War opposing troops set the church alight and the resulting smoke damage earned it the nickname of the Black Church.  If you look closely at the symbolic statues and sculptures around the outside of the building, you might notice one of a small boy playfully peering down.  Legend has it that, during construction, a local child criticized the work and was pushed to his death from the top of the church and is buried within the walls. The bell you hear is actually a recording but the real bell will ring on special occasions.  When you're there, take a look at the events schedule and try and get in to hear a pipe organ recital if you can.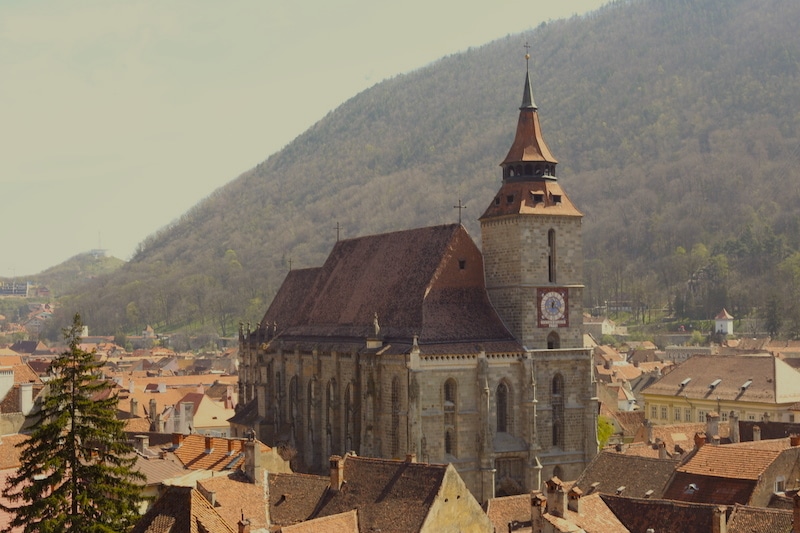 2. Tampa Mountain – It's impossible to miss Brasov's quirky Hollywood sign overlooking the city, and beside it is a fantastic viewing platform with panoramic views of the city and, on a clear day, the surrounding area as well.  The area is mostly a nature reserve and there are many hiking paths leading up the 950m or so, to the top.  If you prefer, a cable car will have you up there in just a few minutes.  Either way you choose, charge up your camera and dust off your lens as you won't want to be without a picture from the top.  Your checklist of things to see in Brasov won't be complete unless you find your way up there!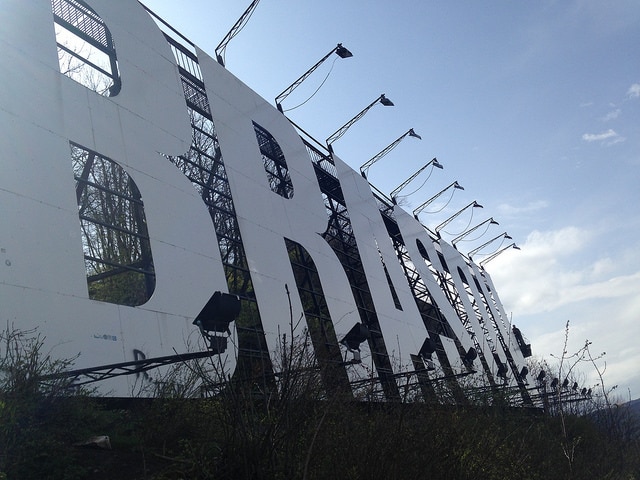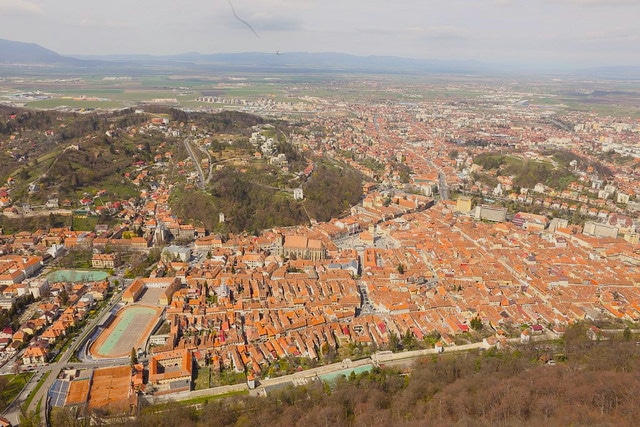 3. Catherine's Gate – This beautifully preserved gate is the only original gate left in Brasov.  The old city of Brasov, in typical medieval fashion, used to be surrounded by a moat and the gate, complete with a drawbridge back then, was one of only four entrances.  During Saxon times, Romanians were only allowed access to the fortified city of Brasov via this gate, and only if they paid.  Romanians actually had to live without protection outside of the city walls which is today the district of Scheii Brasovului, where you will find the city's first Romanian school and St. Nicholas Orthodox Church.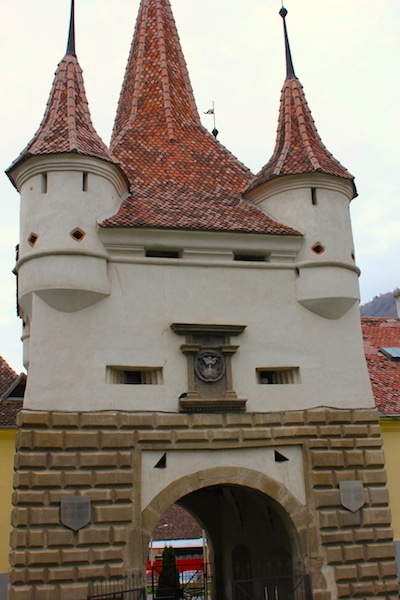 4. St. Nicholas Orthodox Church – As noted above, Romanians were not permitted to live within the city walls of Brasov, so this gothic/baroque style church was constructed of stone with funding from Vlad Călugărul (Vlad the Impaler's bro!) at the end of the 15th century in the Schei district near Catherine's Gate.  On the grounds is also the first Romanian school and printing press.  At one time, the school was the only one in Transylvania and townsfolk from far and wide would pool their money and select one lucky candidate to receive an education with the hope they would return to teach others.  Also the printing press was responsible for printing Romania's very first bible – on goatskin!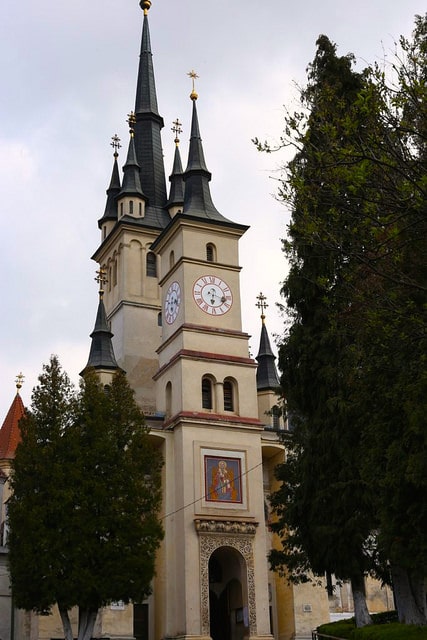 5. Rope Street – or Strada sforii, is considered one of the narrowest streets in Europe varying between 1.1 -1.3 meters (3'6″ – 4'2″) wide.  Possibly built in response to the fire at the Black Church, as in the 1600's fires were fought by hand and the men running back and forth with buckets of water needed to access the blaze more quickly.  So rather than taking a circuitous route around some very large blocks of buildings, a corridor, of sorts, was carved out.  People joke that the name may have come from the fact that it seems about as narrow as a rope!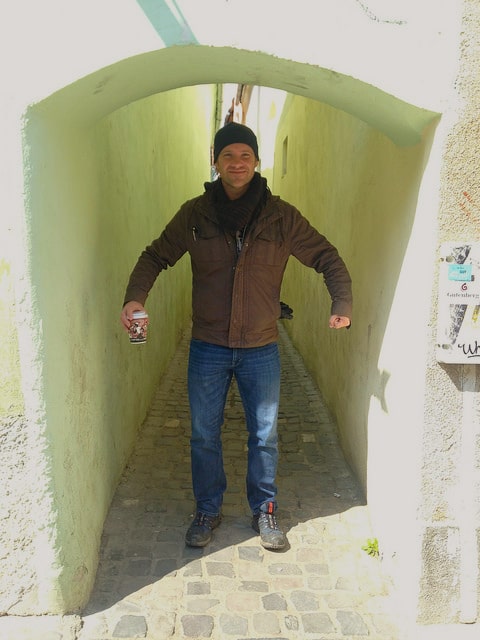 I hope you enjoy Brasov as much as we did, as a matter of fact I know you will.  There are tons of things to see in Brasov and there is a free walking tour everyday at 6pm (check times!) that goes from the fountain in the main square.  It takes about 2 hours and will take you past all the sights mentioned above and more, worth it, especially if you have limited time in Brasov.  As a treat, the tour ends at the White Tower with spectacular views of Brasov at night!