As soon as we started planning our dream family vacation to Iceland, I knew puffins were going on the must-do list. And as I researched the best places for puffin spotting in Iceland, the Ingólfshöfði (Ingolfshofdi) Puffin Tour quickly rose to the top of my list. Here's the full scoop! (Hint: You should do it.)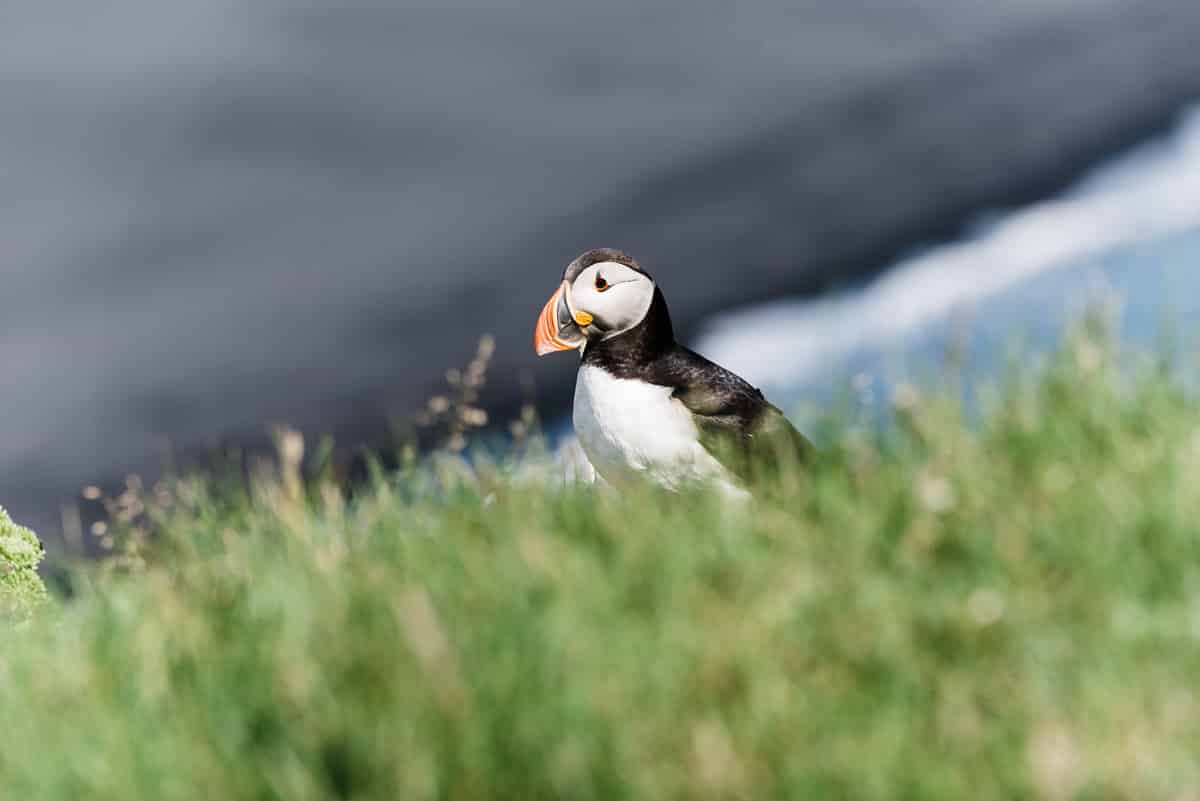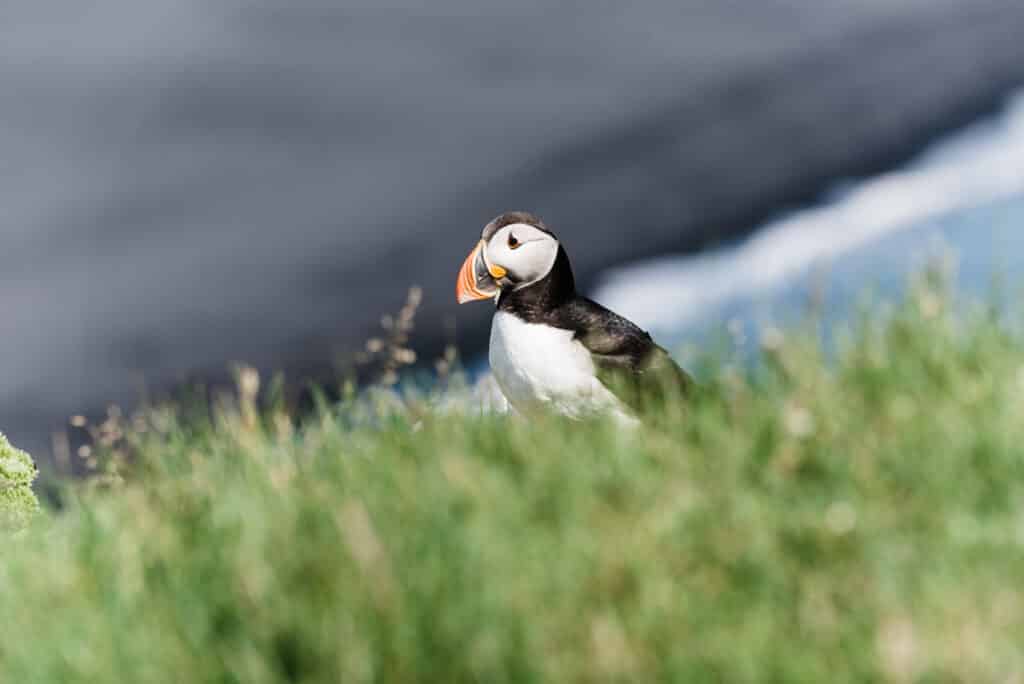 About Ingólfshöfði
Ingolfshofdi is a small island nature reserve about 22 miles (35 km) southwest of the famous Jokulsarlon Glacier Lagoon. And it is one of the biggest puffin nesting grounds in the world!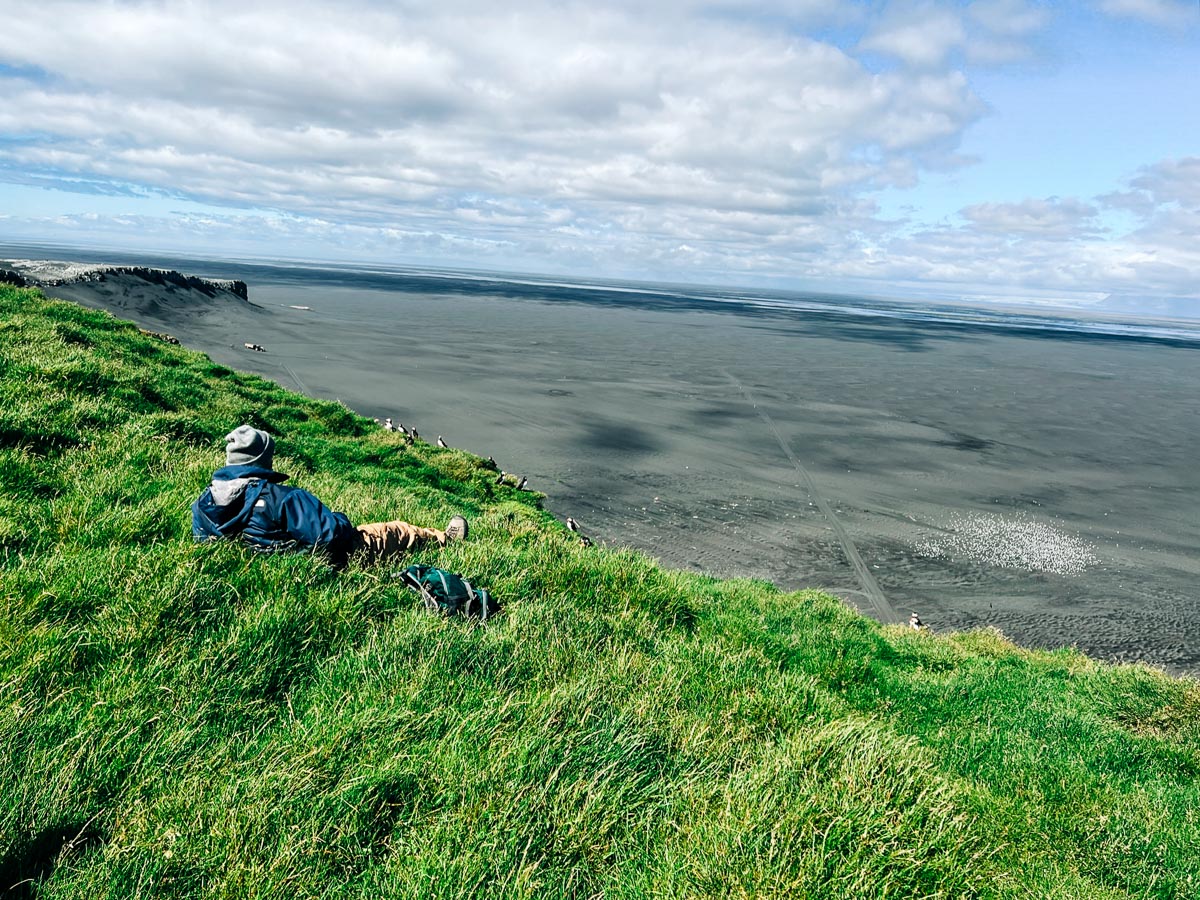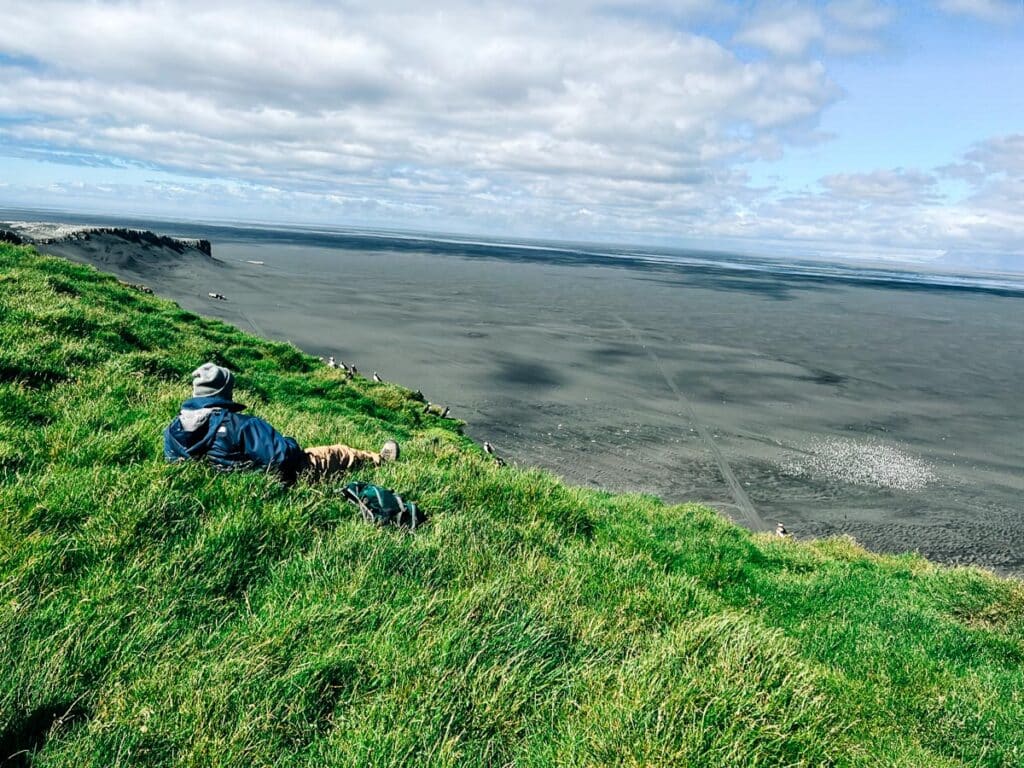 The island is believed to be the place where early settlers, Ingolfur Arnarsson and his wife landed their ship when arriving in Iceland and where they spent their first winter.
Today the island is home to thousands of seabirds including fulmars, puffins, and great skuas. Watch our for that last one – they are feisty!
The Tour
We did this tour as a family with our seven year old son, and it was very family friendly! In fact, it was one of the highlights of our bucket list trip to Iceland. My son was the youngest in the group, but there were several preteen/teen kids as well.
The tour starts by meeting at the "check in hut", which is exactly what it sounds like. You drive down a not very well marked road, park, and walk over to this little building.
It's only about a 15-20 minute drive west from the famous Jokulsarlon Glacier Lagoon and Diamond Beach, making it an easy fit into most Iceland itineraries.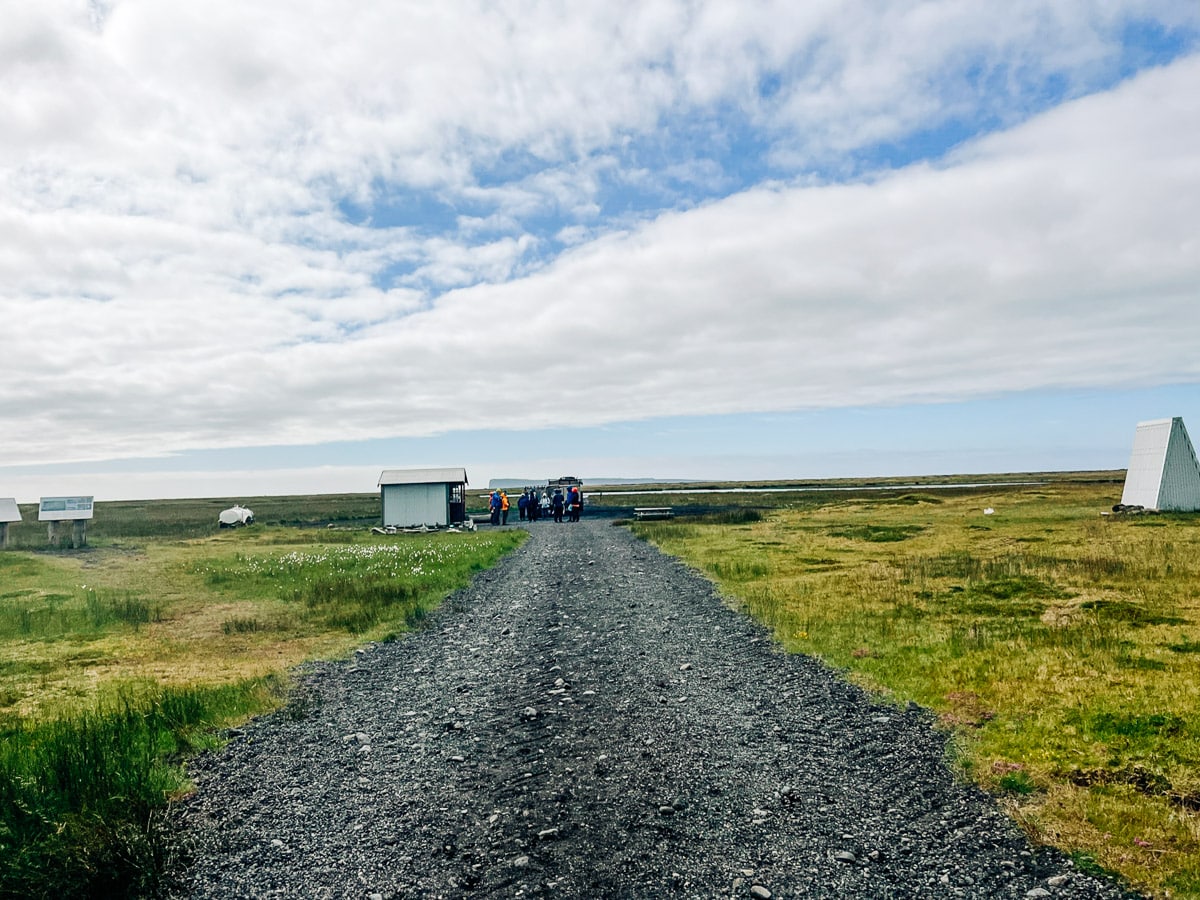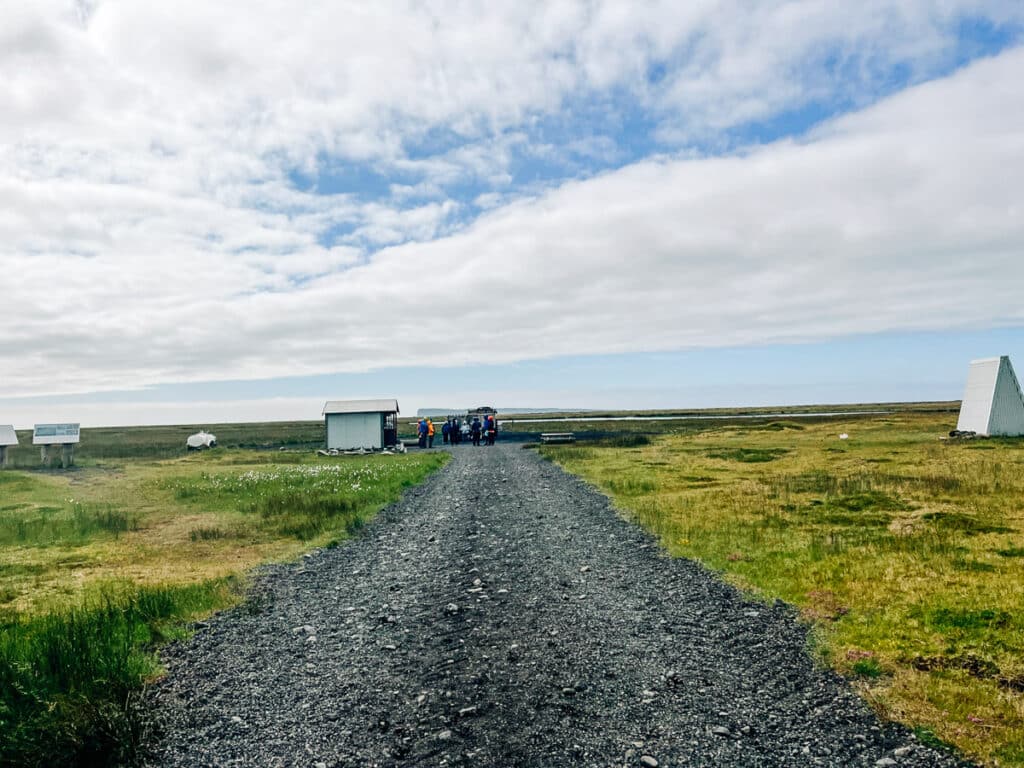 Don't worry – there's also this little outhouse if you need some… um… facilities.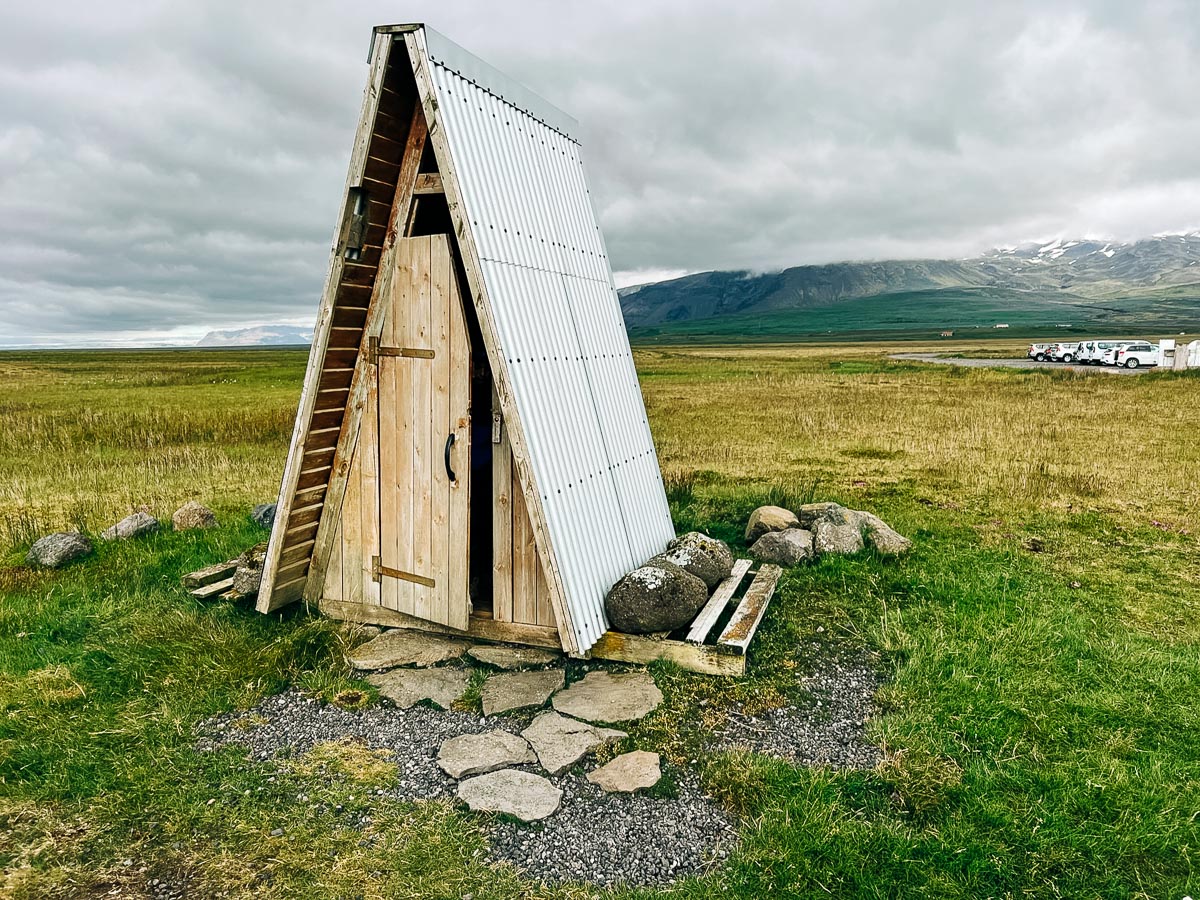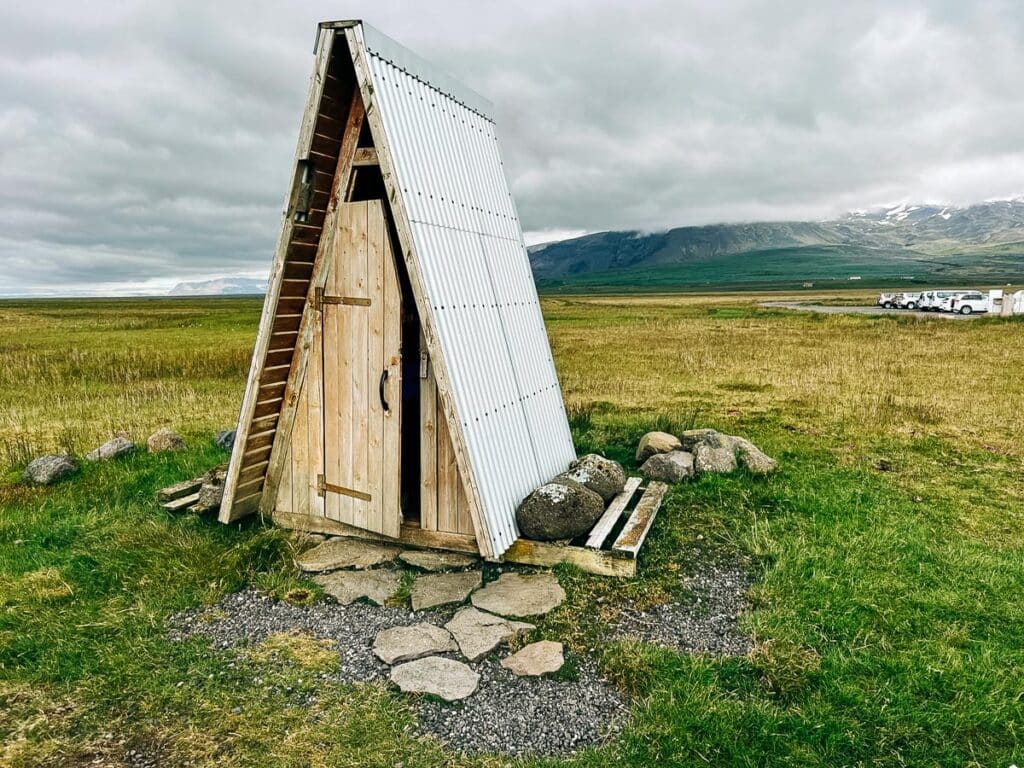 Next, everyone loads up onto one of these wagons. I'm not sure exactly how many people were in our tour, but I'm guessing around 25. I was a little claustrophobic looking at these wagons, but it honestly felt fine once everyone was loaded up.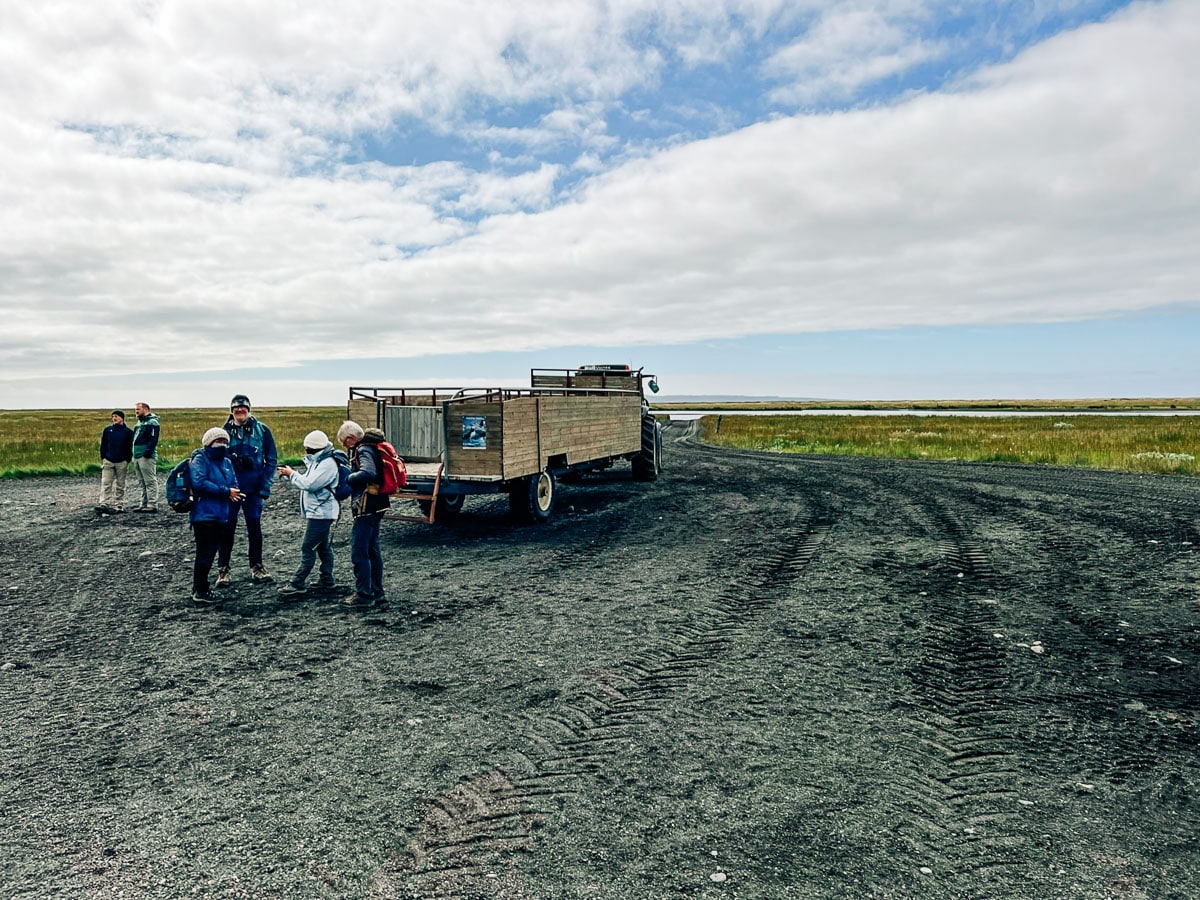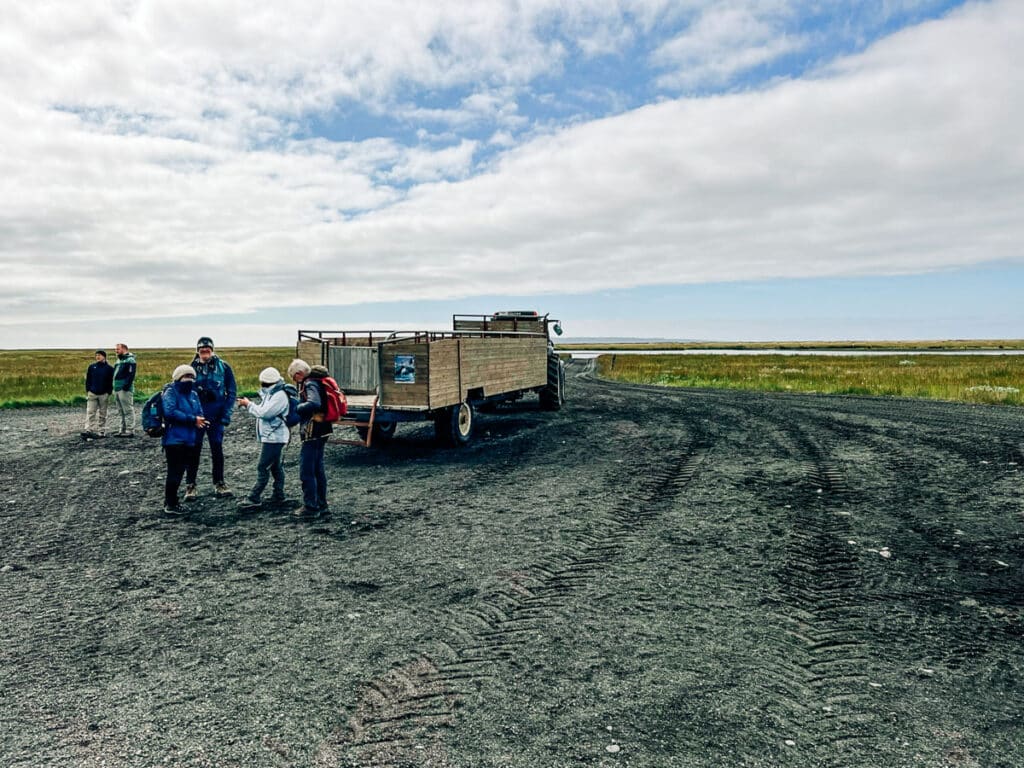 A little note of caution here – there are no seats on these wagons. There's a little box thing on each side that you could sort of sit on like a bench, but for the most part everyone just stood. So keep that in mind if you have any mobility issues.
Then a tractor pulled us out all the way the island! We honestly weren't sure where we were going at first. And we kept saying to each other "Is that it ove there? It can't be? How would we get there?"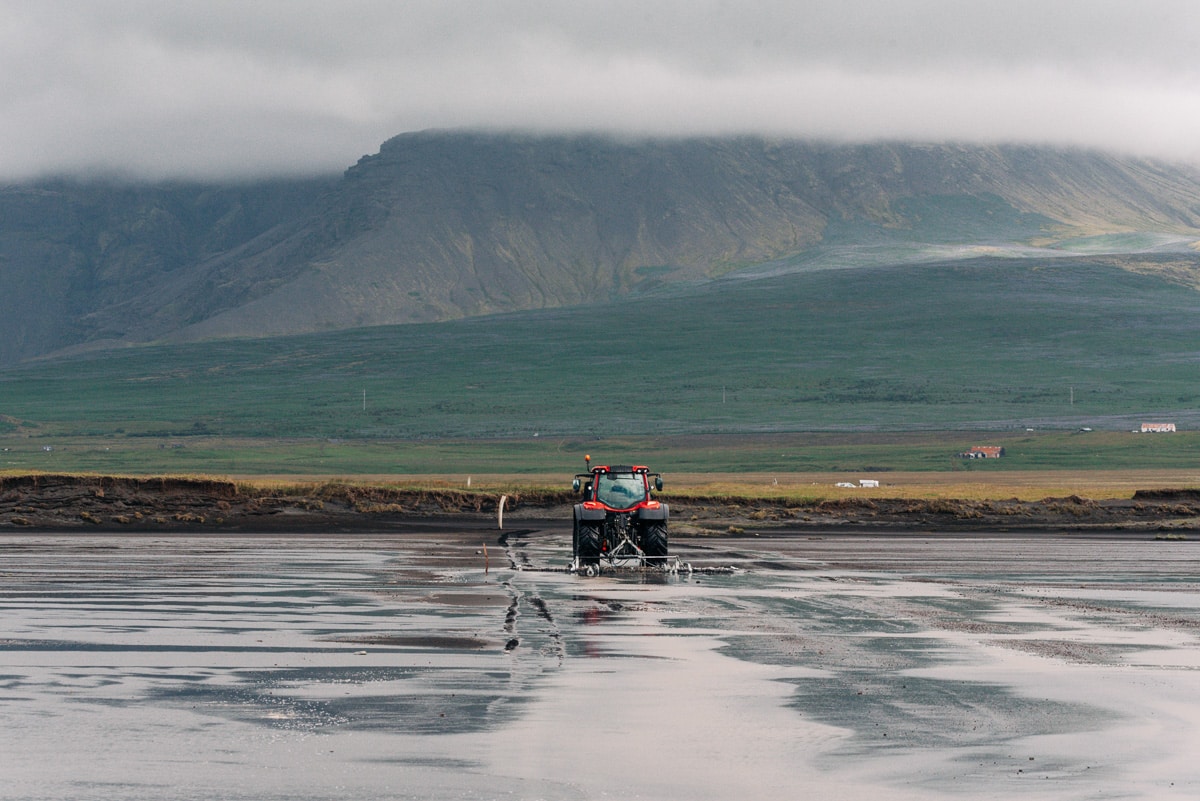 Well apparently this is how you get there. You just pull that tractor through the black sand and shallow water! The ride out to the island took about 30 minutes.
When we arrived at the island, there was one steep hike up a sandy hill to get to the top. Again, something to keep in mind if you have trouble climbing. But there were folks of all ages in our group and everyone made it up – some faster than others. ;)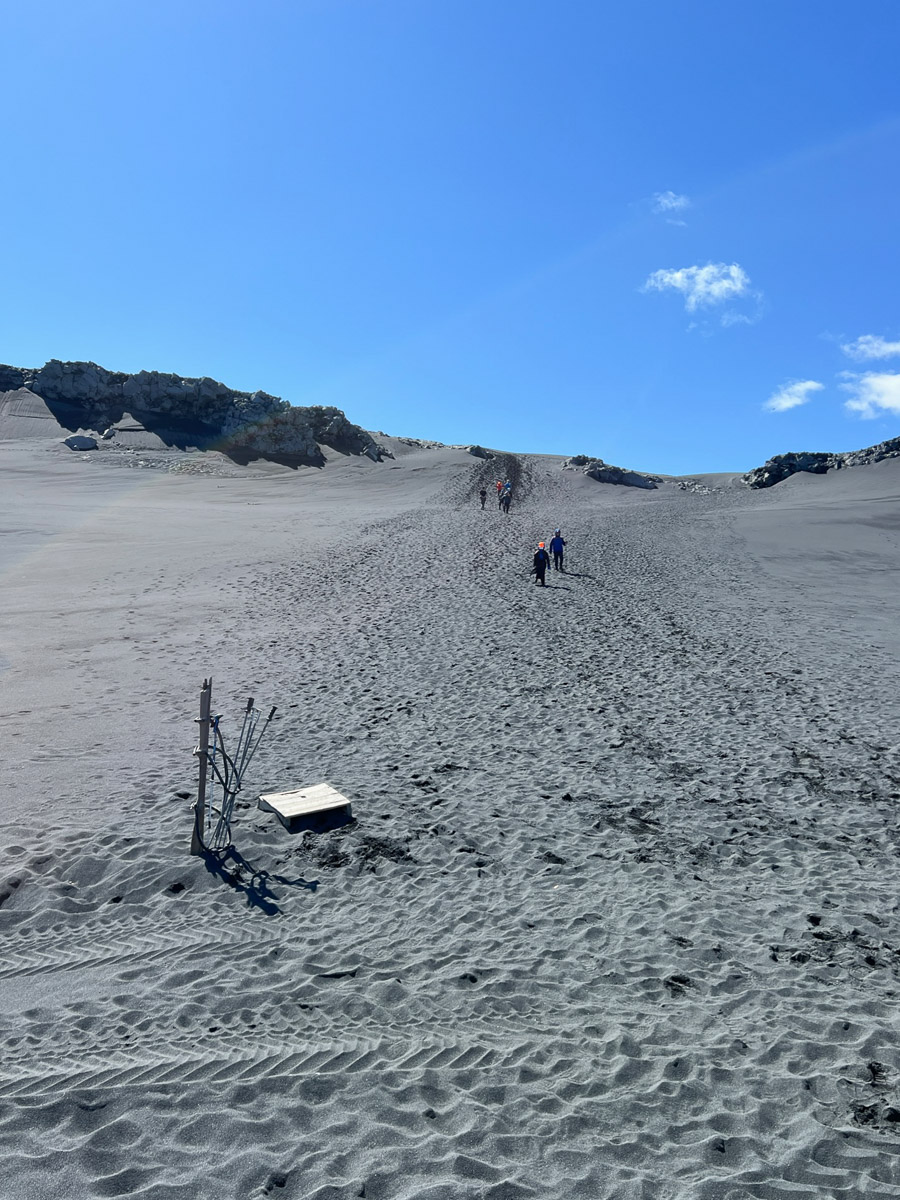 I did notice some walking sticks available for people to borrow, and saw a few folks grab those to get up the hill.
Then the guide spent the next two hours leading us on a slow walk around the island. He stopped in a few places to share some of the history of the island and some facts about the wildlife. And of course – we spent the most time hanging out by the puffins!
The Puffins
Ok, so I knew there was a big puffin population at Ingolfshofdi, but I had no idea just how big. This place is absolutely loaded with puffins!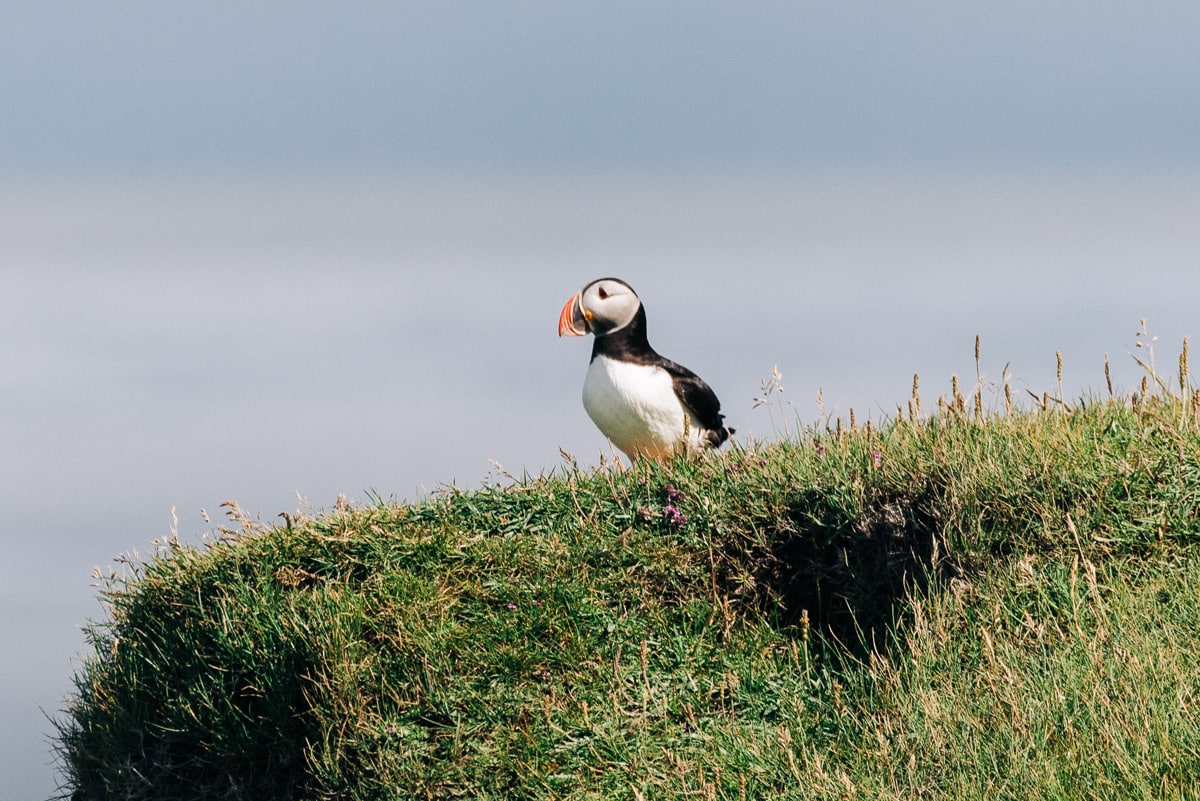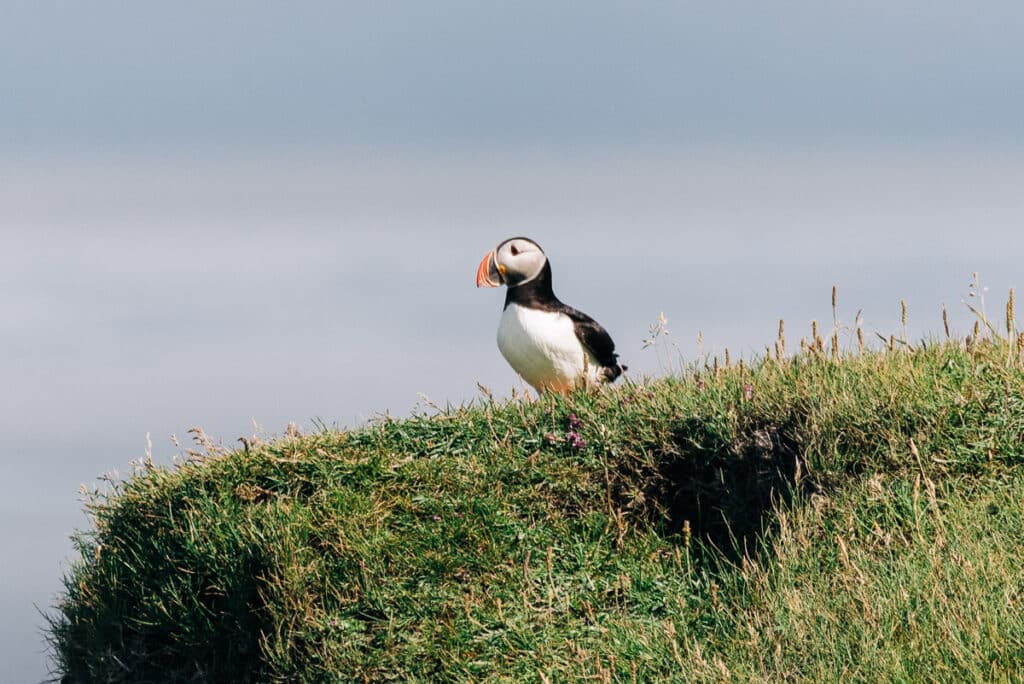 While the guide was chatting at one of the initial stops, we spotted a lone puffin come perch himself nearby. And everyone promptly started oohing and ahhing and taking pictures of him. And then we rounded the corner to the next viewpoint, and I realized why our guide was smirking at this whole thing.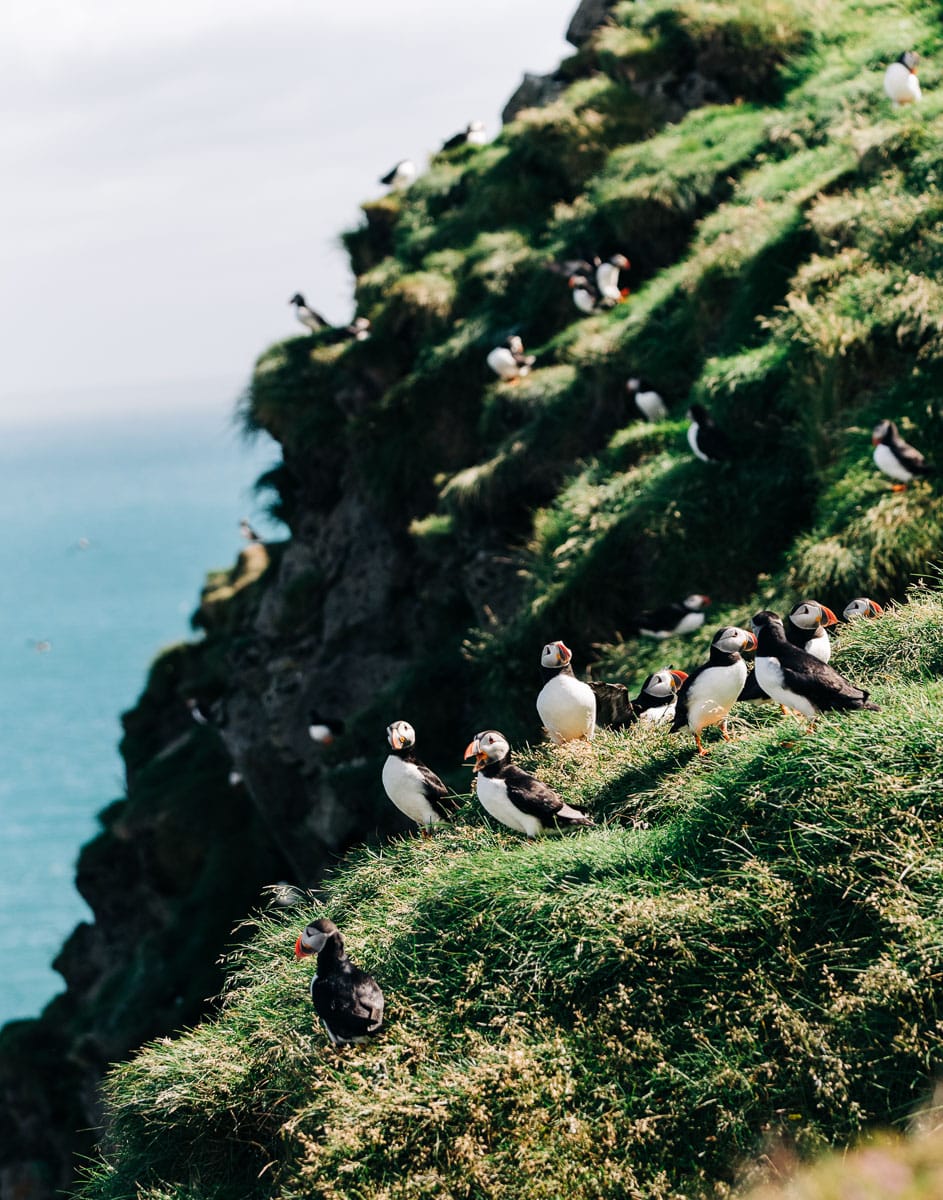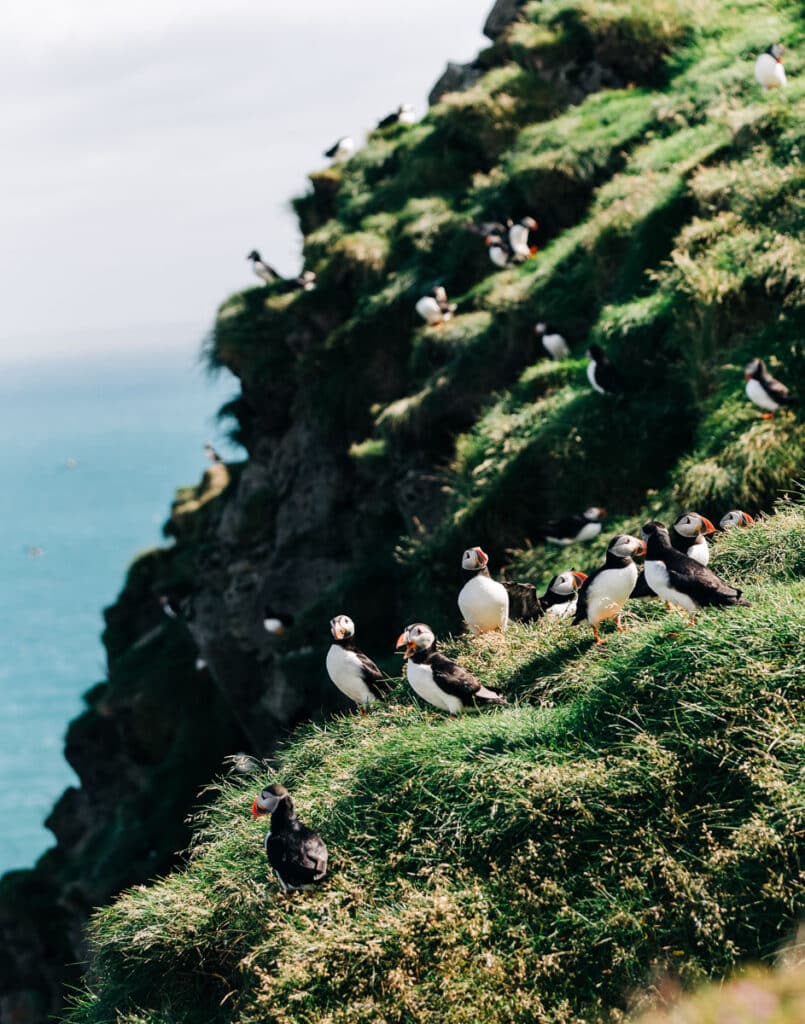 There were hundreds – maybe thousands – of puffins. Everywhere. Big puffins. Little puffins. Puffins flying. Puffins catching fish. Puffins just puffin-ing.
And you could get really close too. I mean obviously we didn't want to get close enough to annoy them. But at one point we were sitting enjoying the view, and one just flew up and landed a few feet away. He hung out while I videotaped him for at least two minutes, and seemed to be enjoying the attention.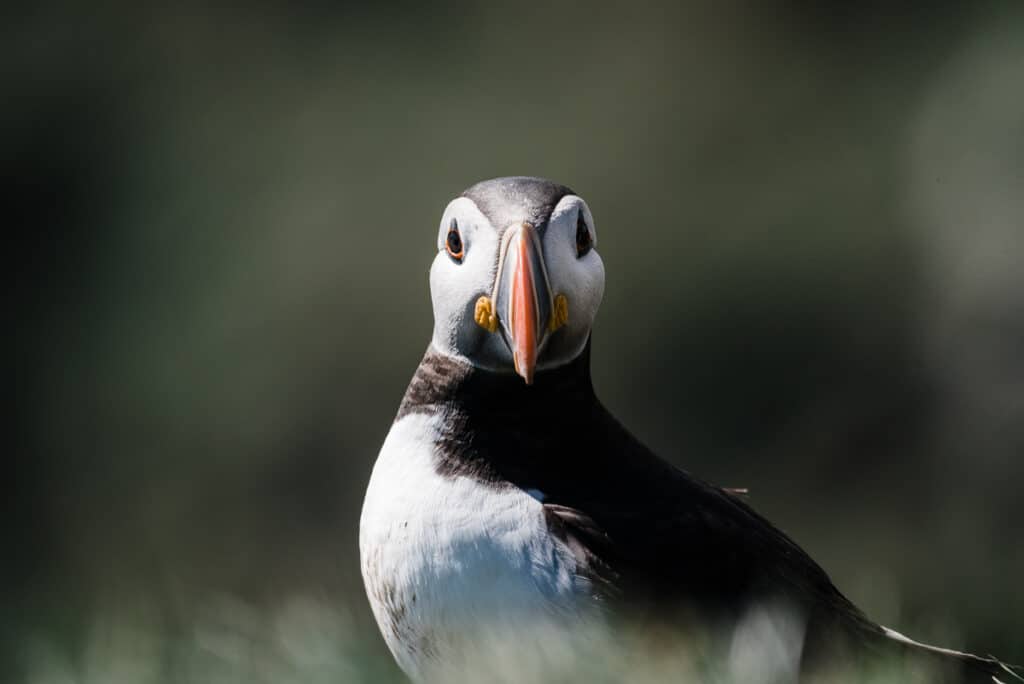 We had so much fun just relaxing on the island and trying to get our best puffin photos! I especially like this little furball (featherball?)…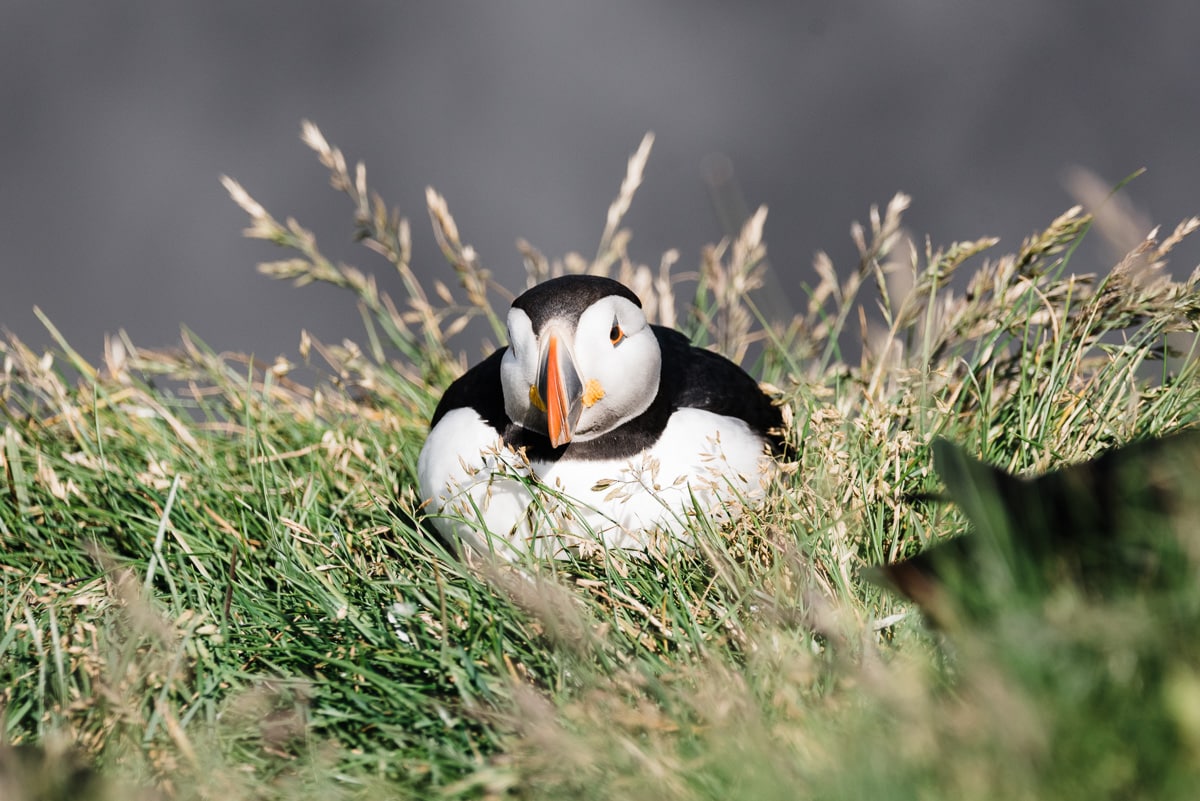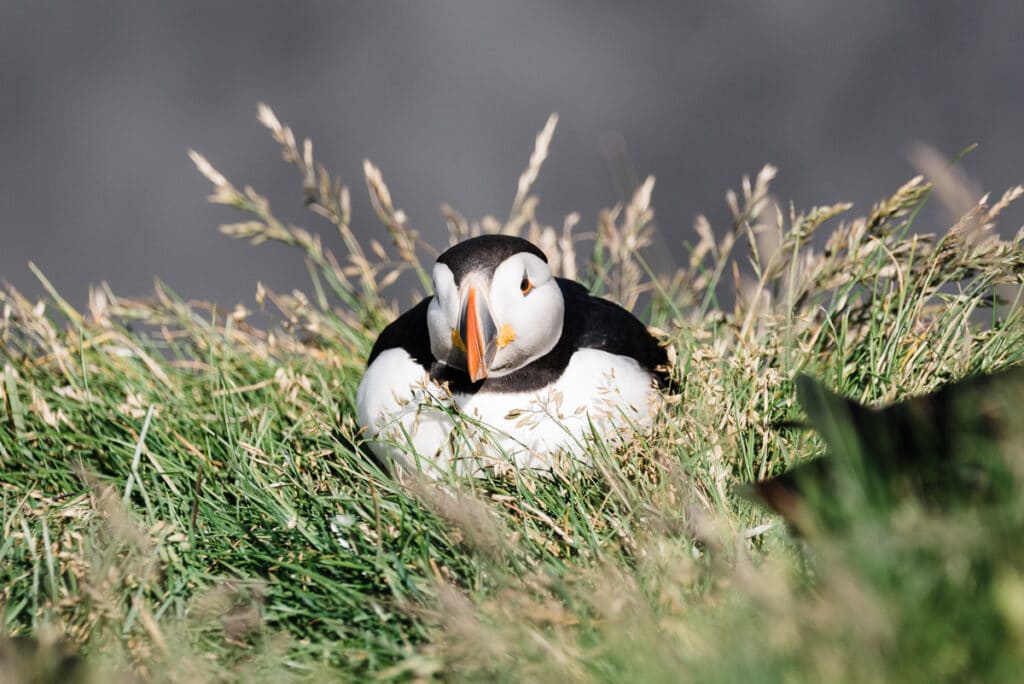 This puffin came by for a little portrait session…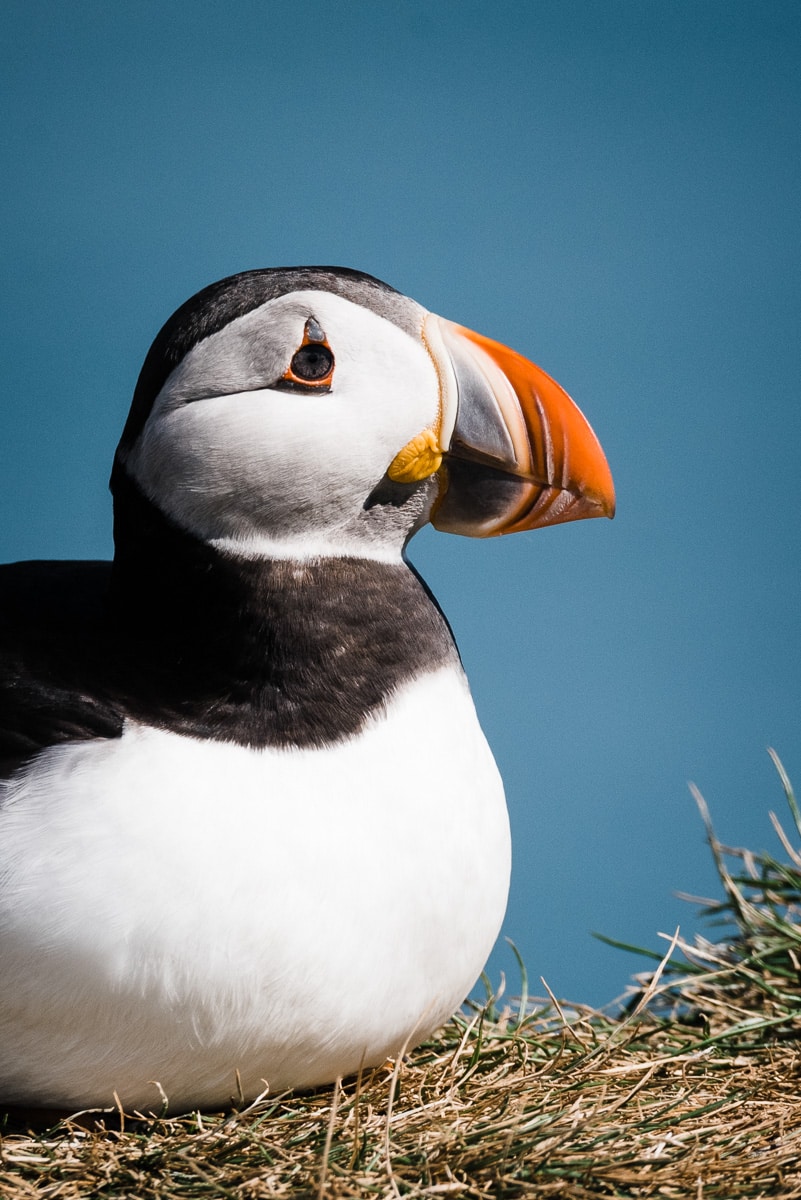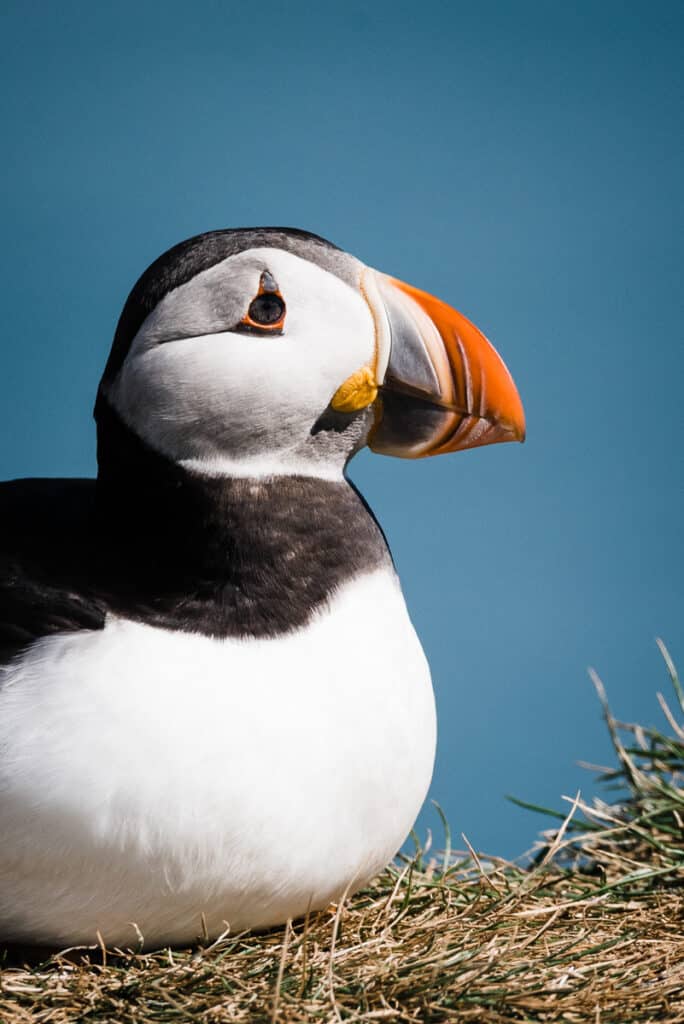 And these guys had to show off their flying skills!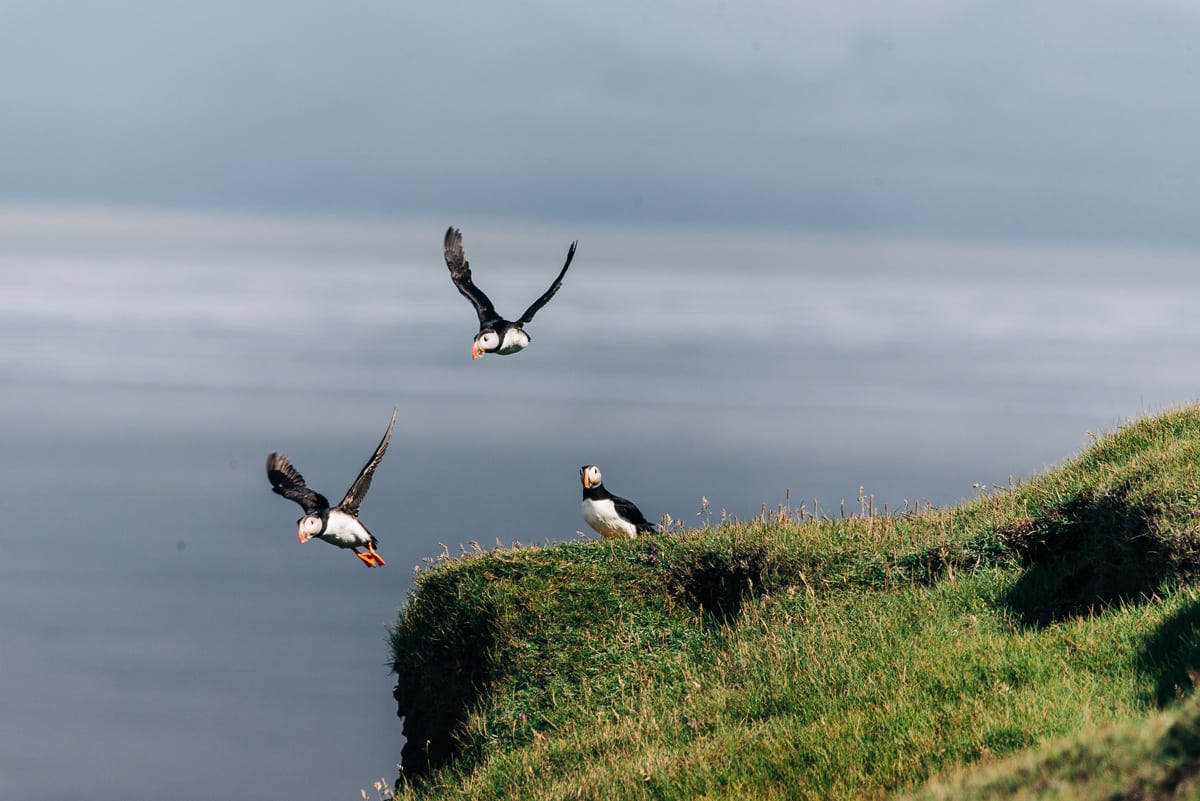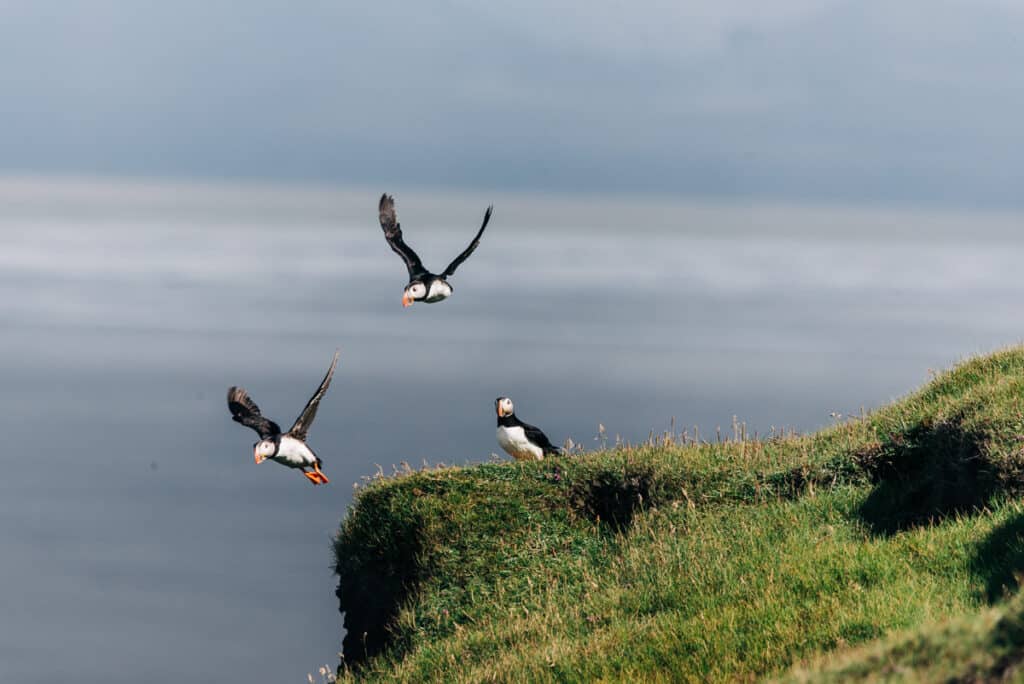 So yeah – if you have your heart set on seeing puffins in Iceland, you need to add this tour to your agenda. It was worth every penny.
Tours For Photographers
As a photography lover, I also want to mention that they offer a special early morning puffin tour especially for photographers. They go out earlier and spend even more time just set up photographing the puffins.
Since I was on a family trip, we opted for the regular tour. I figured my son would not be down for staking out the same puffin for two hours the way us photographers tend to do.
But it looks like a great option if you are into photography. I brought along my 150-600mm lens on the regular tour (no tripod), and am really happy with the puffin images I captured!
More Places to See Puffins in Iceland
If you can't fit this Ingolfshofdi tour into your itinerary, you have a few other options.
One is Dyrholaey Viewpoint. This area is also well known to be a good puffin spotting area in the summer. But you don't have the same guarantee of spotting them there, and note that there are some closed hours during nesting season.
Another option is to take a whale watching and puffin spotting boat tour out of Reykjavik. There's a small island there is Reykjavik Harbor that is popular for puffins as well. But note that you'll be viewing from a further distance and on a moving boat – so not as great for photographs!
More Iceland Trip Planning Resources
If you're planning the ultimate trip to Iceland, be sure to check out these other helpful articles: