I love movies, but I am not really a film festival frequenter.  I always figured they were for the more artsy types: you know, the type of people who refer to movies as 'films.'  I usually just want eye candy, or to be taken away to another place and time without investing much thought or analysis.  
Recently, I visited Glasgow during the Glasgow Film Festival. I got to meet some of the organizers and learn about the festival and what makes it unique, as well as dispel my impression of film festivals being only for artsy people.
What struck me as awesome about the Glasgow Film Festival is there is just as much creativity put into creating an enjoyable festival experience as there is put into the films themselves. Using non-traditional spaces, the festival opens up a world of possibilities, enhancing viewer experiences with unexpected ambience. I never would have thought of attending film festival events as a way to see a city, but on my recent visit with good friends and fellow bloggers A Cook Not Mad, that's exactly what we got.
I was seriously impressed: the Festival staff really embody the Glaswegian culture of supporting new ideas and fresh approaches. The same innovation that turned Glasgow into a renowned incubator for awesome music and some of my all-time favourite bands is alive and well at the Glasgow Film Festival.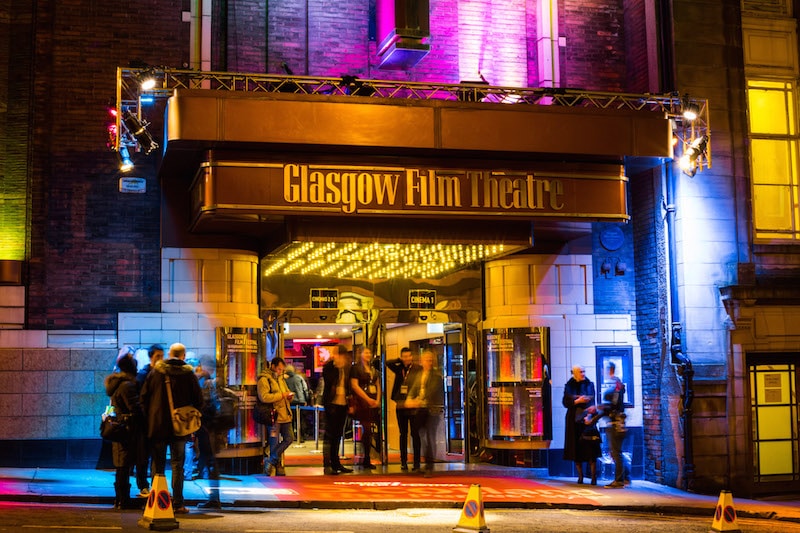 Unlike traditional festivals, the Glasgow Film Festival screens classic films in and around some of the city's most recognized landmarks, taking the experience beyond theatres in addition to a more traditional festival experience. Most of the films they show in the city landmarks are well-known hits, and are chosen to fit the characteristics of the venue.
Take, for example, Jaws, which was shown in the hull of the Tall Ship at the Riverside Museum. Imagine sitting in a near 100-year-old ship while watching a deadly predator stalk its prey, the shifting and creaking of the old steel hull adding an extra dose of creepiness to the experience.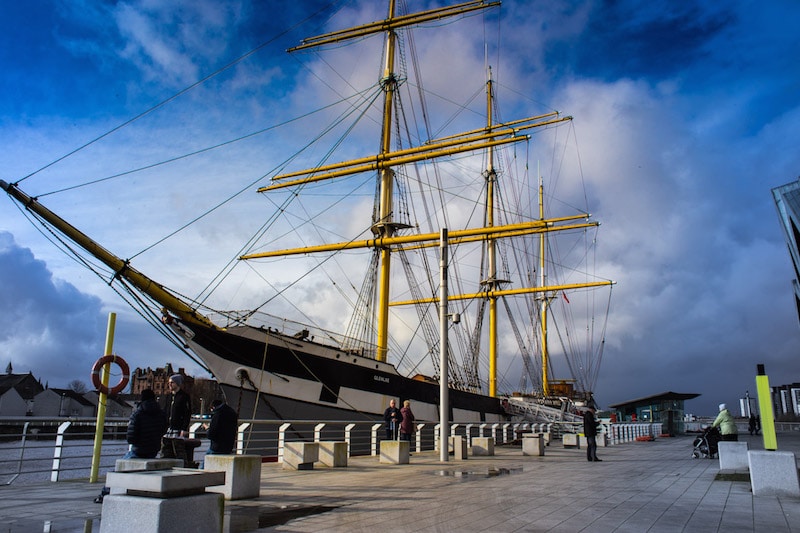 The Glasgow Film Festival doesn't stop at just showing films in cool locations: there are often live musicians or singers accompanying the film or delivering an entirely original score. To give you an example, they showed the 1928 silent film The Passion of Joan of Arc in Glasgow Cathedral, accompanied by a soprano. It literally brought the audience to tears (in a good way).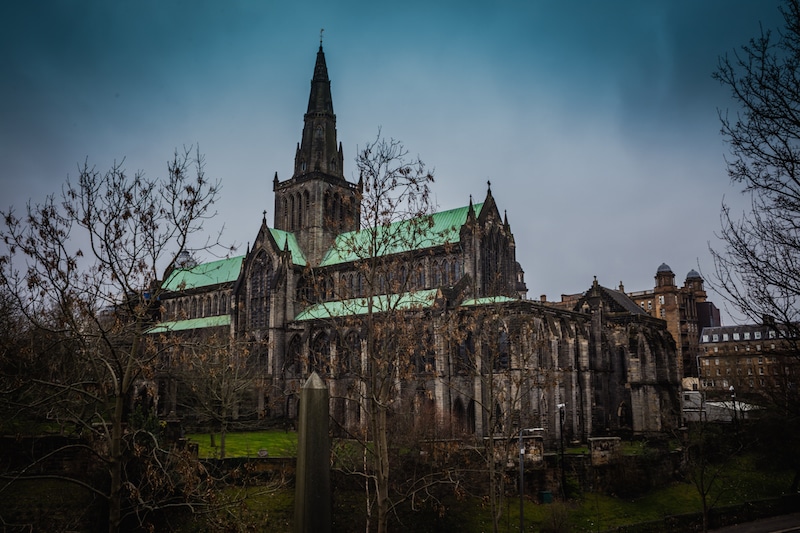 If neither of those examples do it for you, how about Strictly Ballroom inside the famous Kelvingrove Museum, with live ballroom dancers gracing the Museum's grand marble floors? Or maybe you're more into attending a roller disco while watching Dazed and Confused at the Drygate Brewery? Or a treasure hunt to go alongside a showing of Goonies?
So, if you find yourself in or near Glasgow during the Glasgow Film Festival, consider yourself lucky. It's a totally unique experience, and lets you see Glasgow's most notable attractions in a completely new and unique way. Watching classic films brought to life at Glasgow's landmarks is a unique, unparalleled cinema going experience, and allows you to enjoy Glasgow in a memorable way.
If you're interested in checking out more about the festival, take a quick look at this video I made!
For more information on visiting Glasgow, please visit www.peoplemakeglasgow.ca. I was hosted on this trip by the Glasgow marketing bureau, but all opinions are my own.