Nevada is incredibly diverse. The state is mountainous with deep canyons and gorgeous lakes. In addition, it is huge, measuring approximately twice the size of New York. While there are many ways to explore, one of the best ways is to hop in a car and enjoy the drive! Nevada offers insane desert views, beautiful landscapes, and mountainous terrain. It's a state where visitors can enjoy a variety of recreation, nature, scenery, and wildlife quite simply!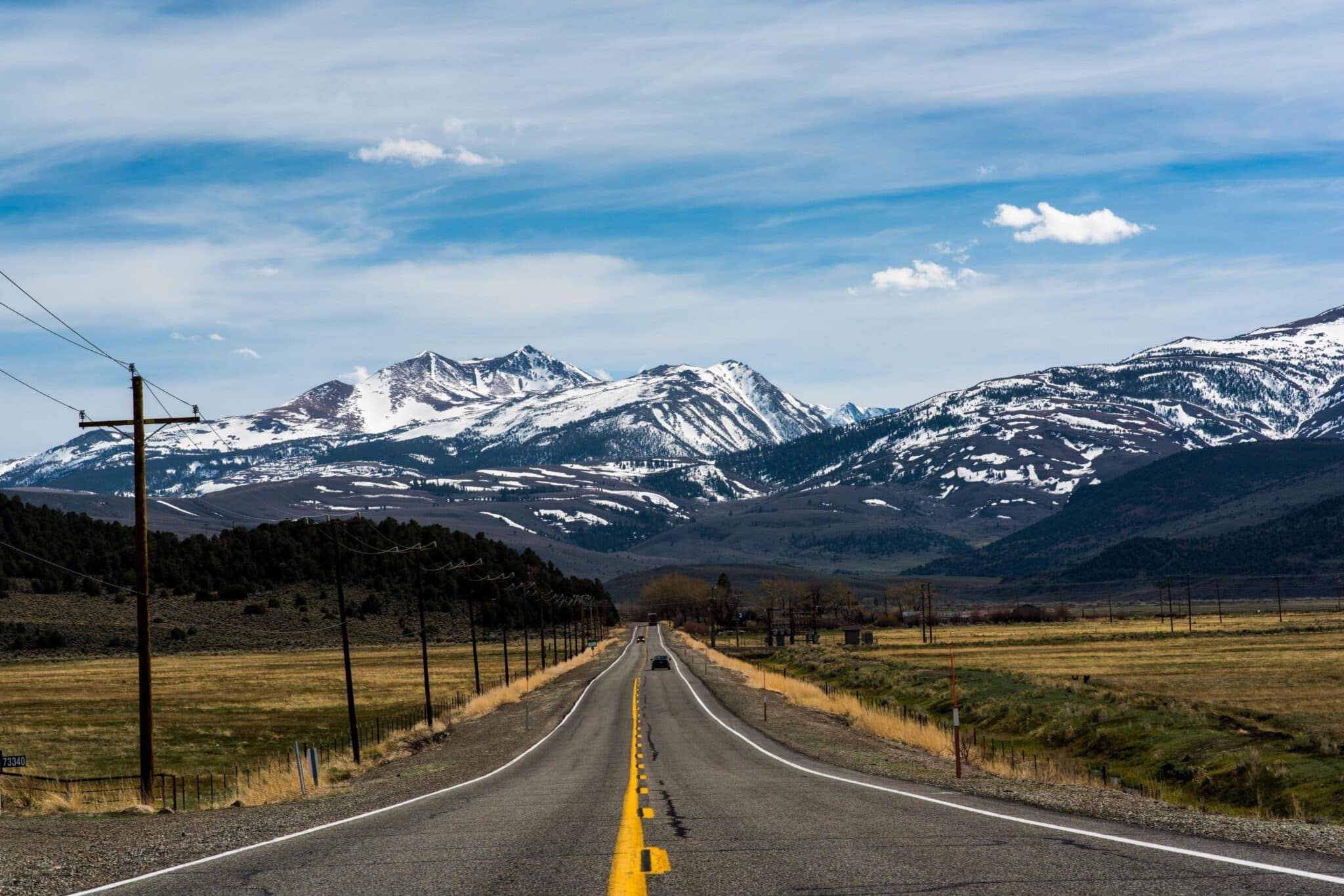 Imagine driving up tall mountains to get a bird's eye view of the seemingly endless terrain below, navigating through remote highways painted sporadically with ghost towns, or driving around the desert in search of spectacular views to get a good picture of what driving through Nevada will bring you.
If you're eager for some serious desert views, I've compiled the ultimate list of where to find the best desert views in the entire state! So buckle up and gas up your car for an epic desert adventure, and make sure to take the time to stop, get out of the vehicle, breathe the fresh desert air and take it all in!
The Loneliest Highway – U.S. Route 50
The Loneliest Road is the part of the famous Route 50 that crosses through Nevada. The press dubbed the Loneliest Road in America long ago due to the extremely remote areas it runs through. In fact, the press was as bold to say that they don't recommend motorists drive there unless they have strong survival skills! But, The Loneliest Highway is definitely safe and with plenty of terrific stops. Driving through the state's portion of the country's most iconic highway is a truly memorable experience.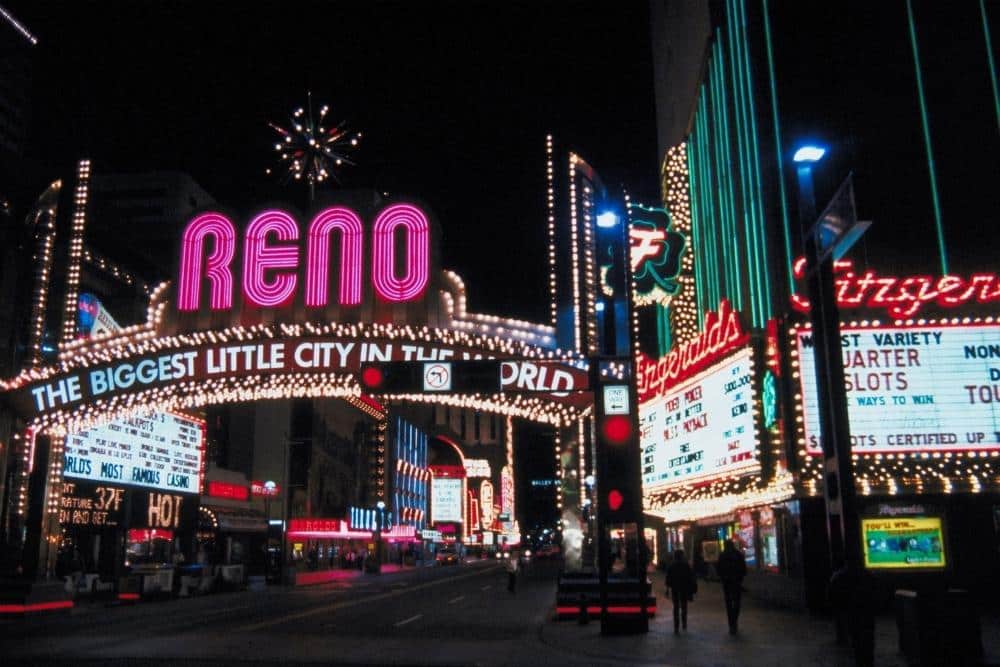 Many parts of the route have virtually no signs of civilization. The highway crosses through vast desert-like plateaus separated by rugged mountain ranges towering sky-high over lush valley floors. And if that weren't enough to convince you to visit the Loneliest Road, the route also crosses several ghost towns that are exciting to explore.
The Reno Arch, the National Automobile Museum, Project Shoal Monument, and Great Basin National Park are a few picture-perfect opportunities on the Loneliest Highway. In addition, the Loneliest Highway features many old, abandoned gas stations, roadside restaurants, and miles and miles of sand, blue sky, and mountains.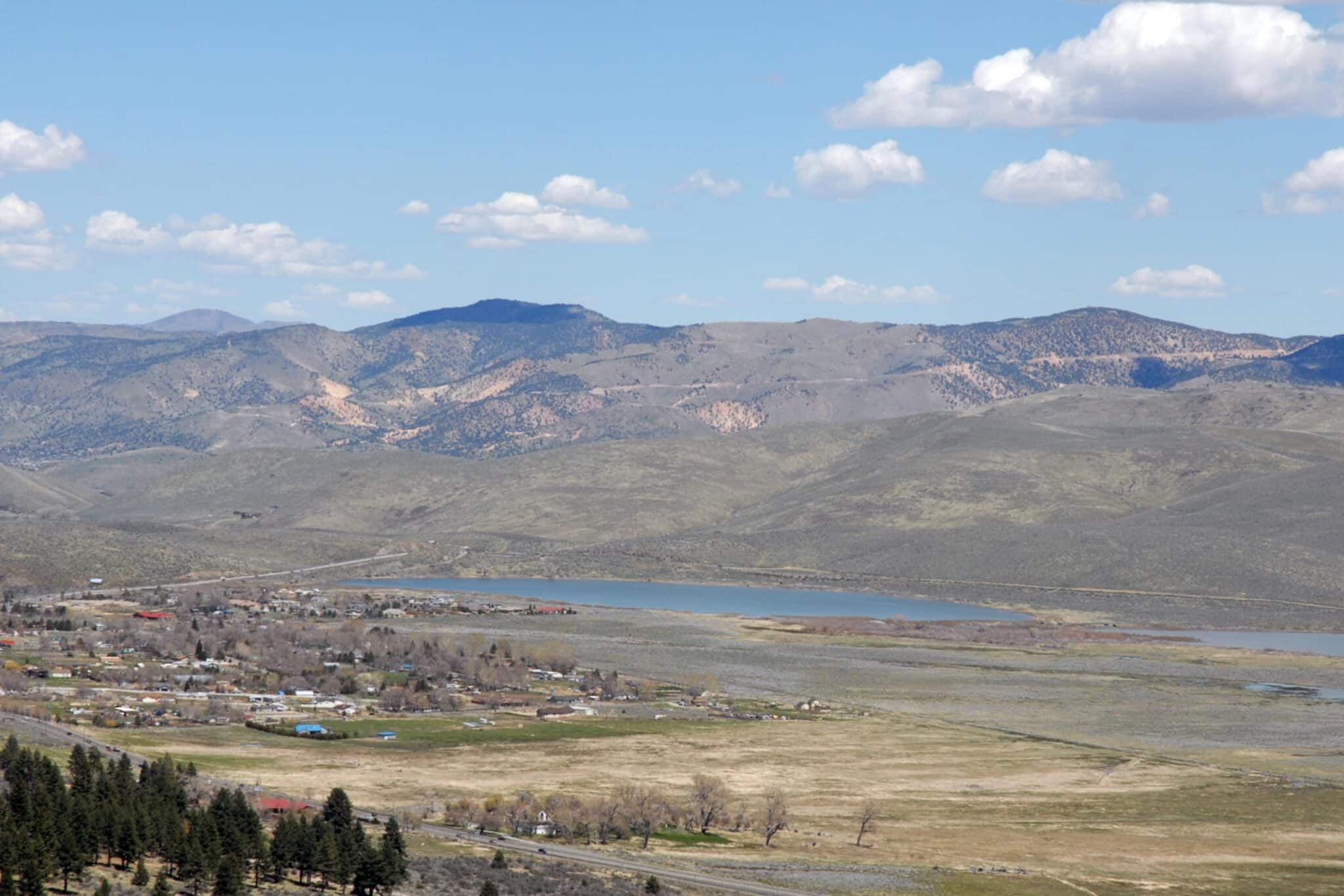 Mt. Rose – Washoe County
If you're looking for epic views and an interesting climate, then make a trip to Mount Rose in Washoe County. The now extinct volcano has become the tallest mountain in the area with an exceedingly high elevation. The mountain can be found between Lake Tahoe and Reno and offers amazing views.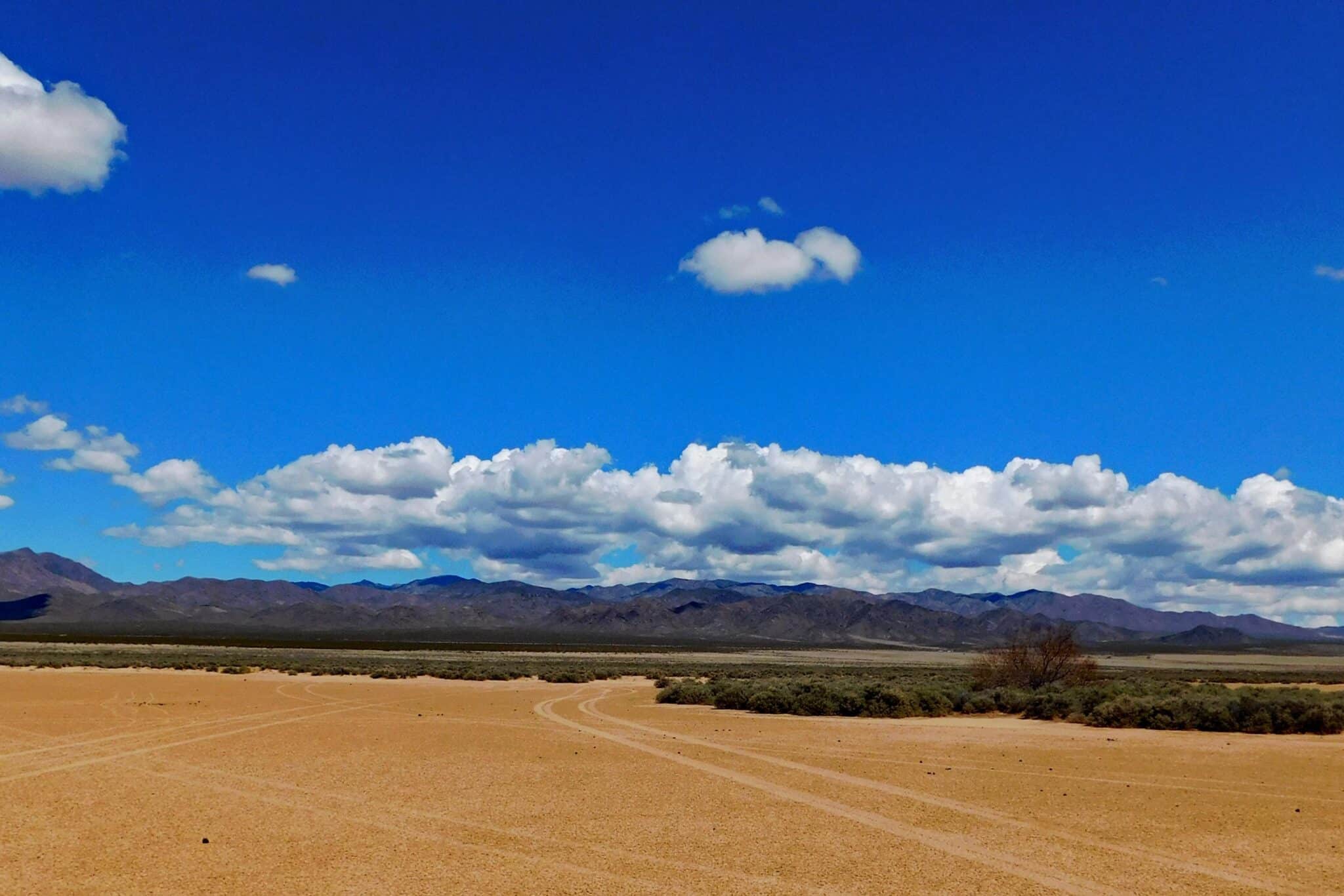 Ivanpah Dry Lake
Though mostly in California, Ivanpah Dry Lake nestles the border of Nevada and is so beautiful that it's worth making a trip to. With a panoramic scene of jagged mountains in the background, Ivanpah Dry Lake is quite the sight. It's located only 40 miles from Las Vegas and offers impressive sights.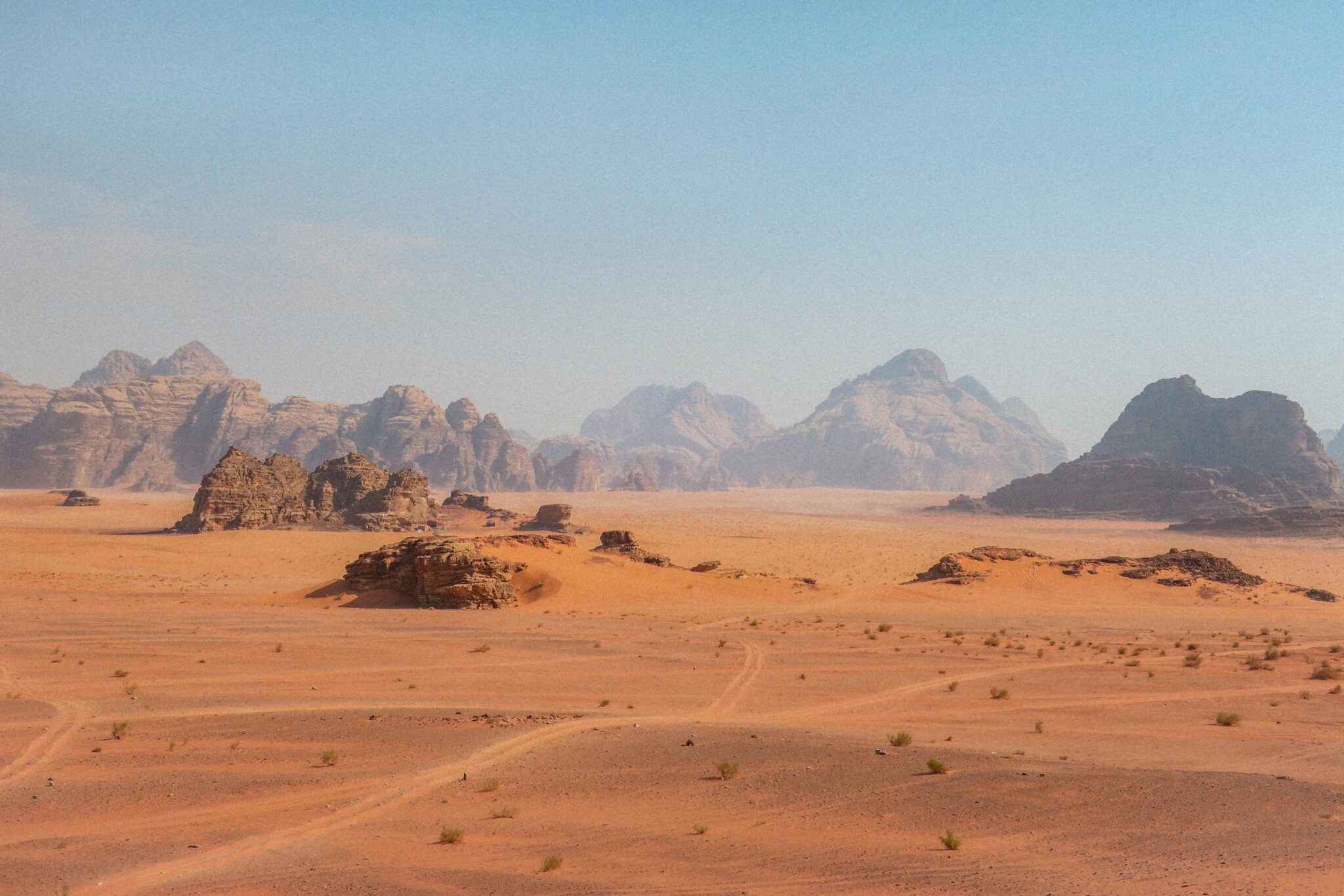 Black Rock Desert
Located only 100 miles north of Reno, Nevada, the Black Rock Desert features impressive landscapes and wilderness areas packed with adventure and thrill, along with more than 100 miles of epic trails awaiting exploration. In addition, the black Rock Desert is a remote area with remarkable views.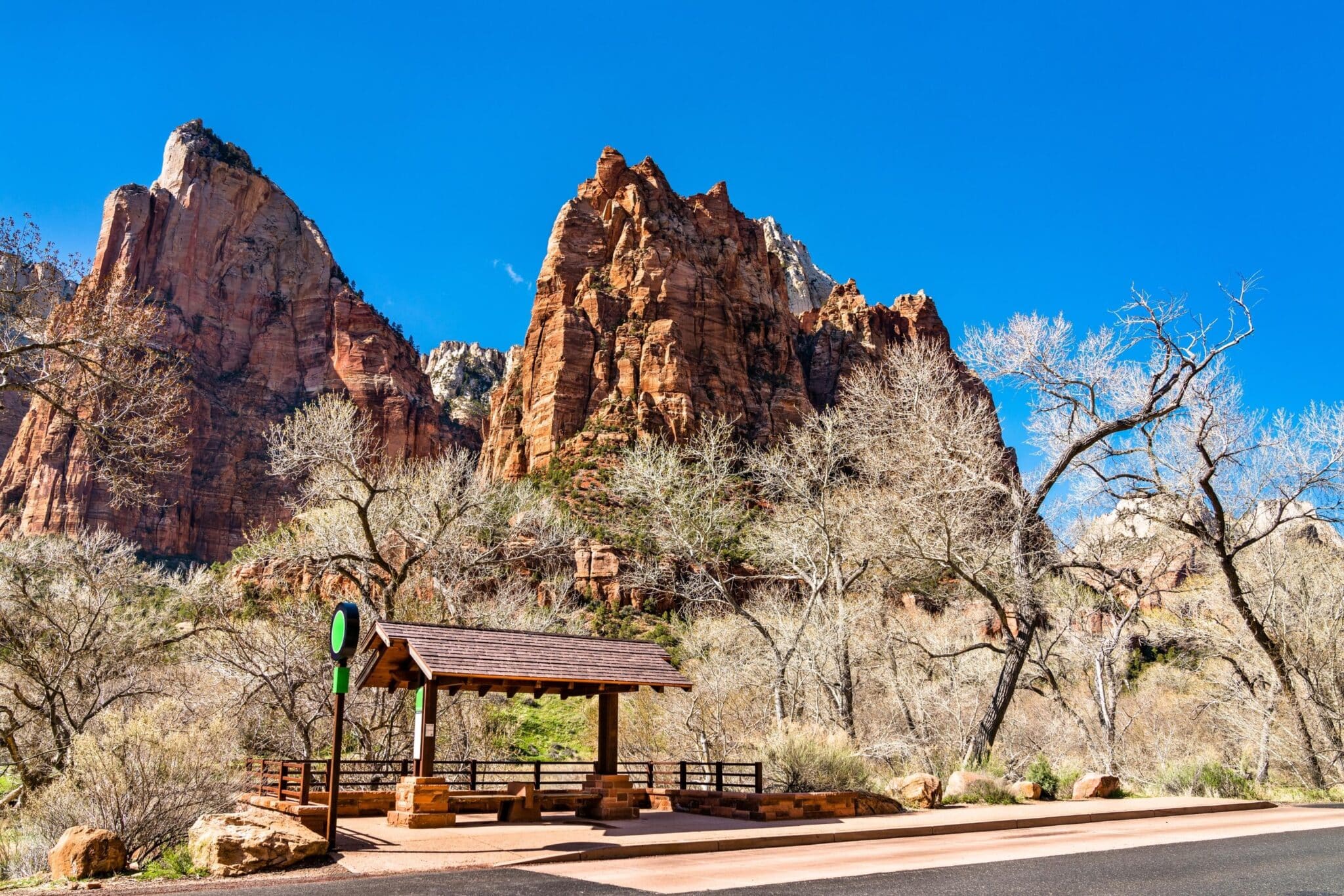 Red Rock Canyon Scenic Drive
Set just 15 miles from Las Vegas, Red Rock Canyon is a terrific natural conservation area that is iconic for its red rock faces. Red Rock Canyon is labeled a natural wonder where strange formations from red rock sprout from the stretching desert terrain, creating a seriously striking landscape!
Even though Red Rock is a perfect place for hiking if you don't mind the heat, but another great way to experience its beauty is by driving down the Red Rock Canyon Scenic Drive. The 13-mile loop road crosses through the entire canyon, providing some of the most stunning overlooks in the area (ensure you plan a stop at High Point Overlook, Calico Hills, and Red Rock Overlook for some seriously ooh-aah moments!)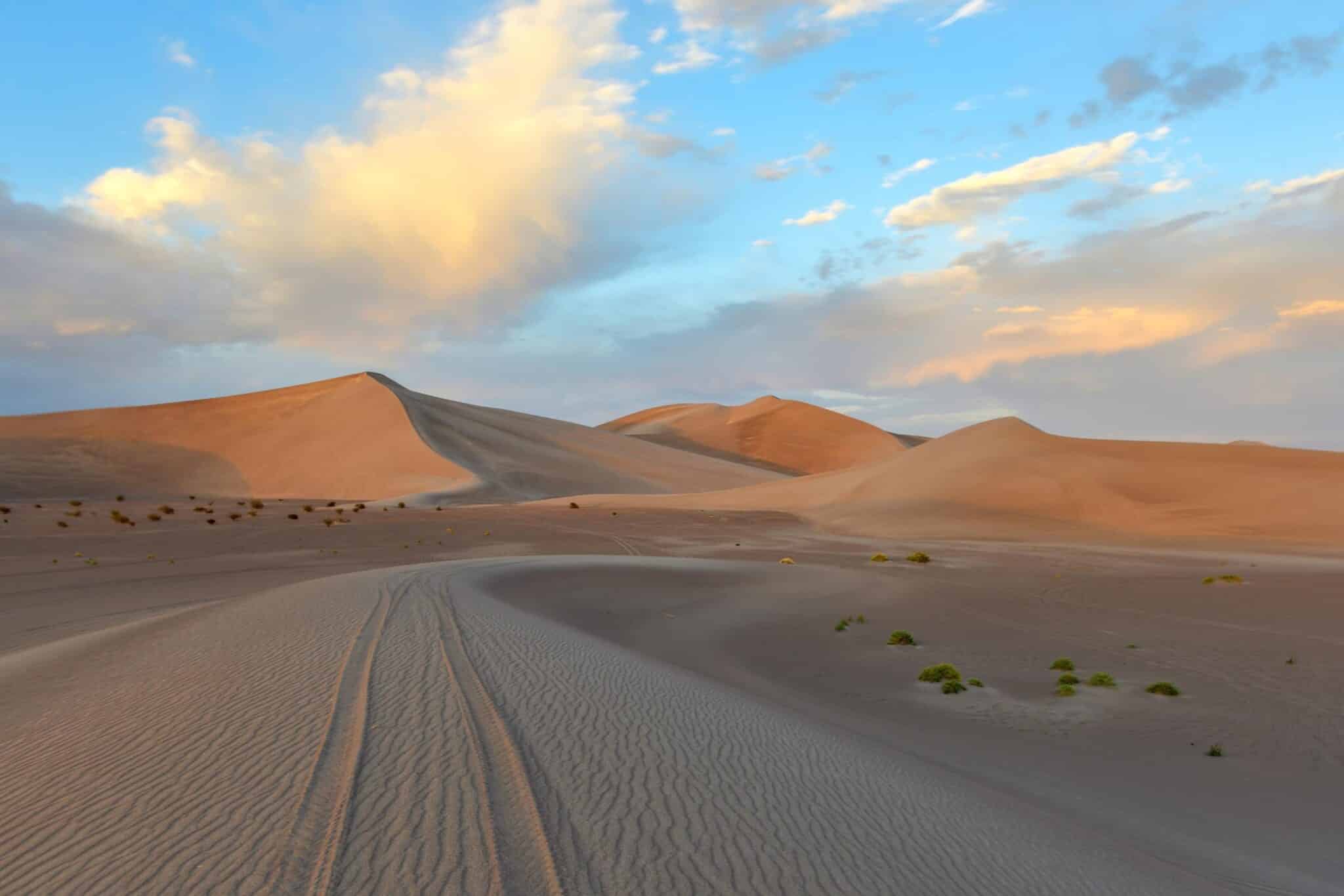 Big Dune
Big Dune is a must-visit, nothing short of a miraculous formation if you're looking for the best desert views in Nevada. Big Dune formed naturally with earth elements and featured dunes as high as 500 feet! It is home to exotic species of bugs, plants, and animals. Big Dune is one of Nevada's best-kept secrets and is home to impressive sunsets and sunrises and offers a ton of recreation.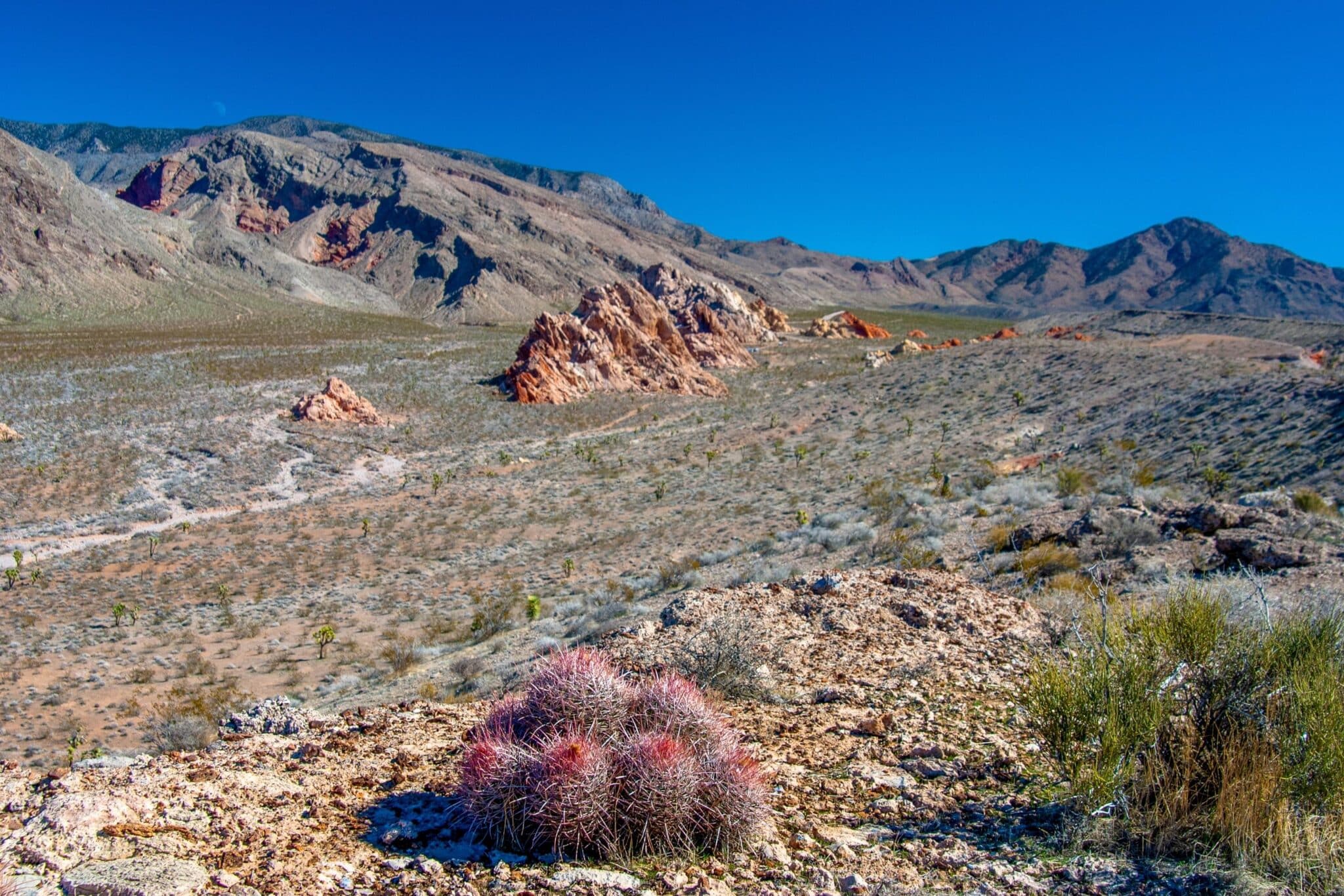 Whitney Pocket
If you're looking for impressive landscapes, gorgeous formations, and epic camping, a visit to Whitney Pocket should be at the top of your list. The landscape is painted with unusual shades of red, orange, and white rocks with thrilling, rocky, rugged terrain. The area is typically peaceful and not crowded. Nearby is a tiny ghost town that is exciting and interesting to visit.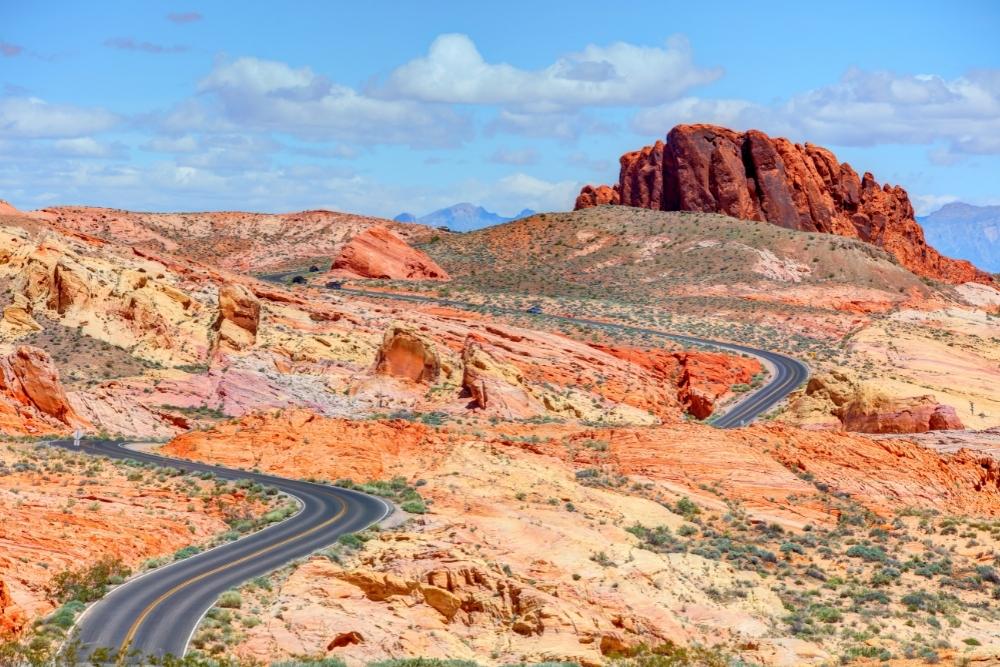 Valley of Fire State Park Scenic Byway
Only 30 miles from Las Vegas, you'll find Nevada's oldest state park. Valley of Fire is an impressive canvas of red sandstone outcrops. It creates a gorgeous illusion with every movement the sun makes, making the entire landscape look like it mimics the unique dance of flames as their colors transform from red to bright orange and sandy brown.
Valley of Fire State Park Scenic Byway offers some pretty stunning views of the park. It circles the whole place while taking travelers past geologic marvels such as Arch Rock, Piano Rock, and Rainbow Vista, which is a favorite spot with photography-enthusiasts thanks to the stunning panoramic views of perfect multicolored sandstone.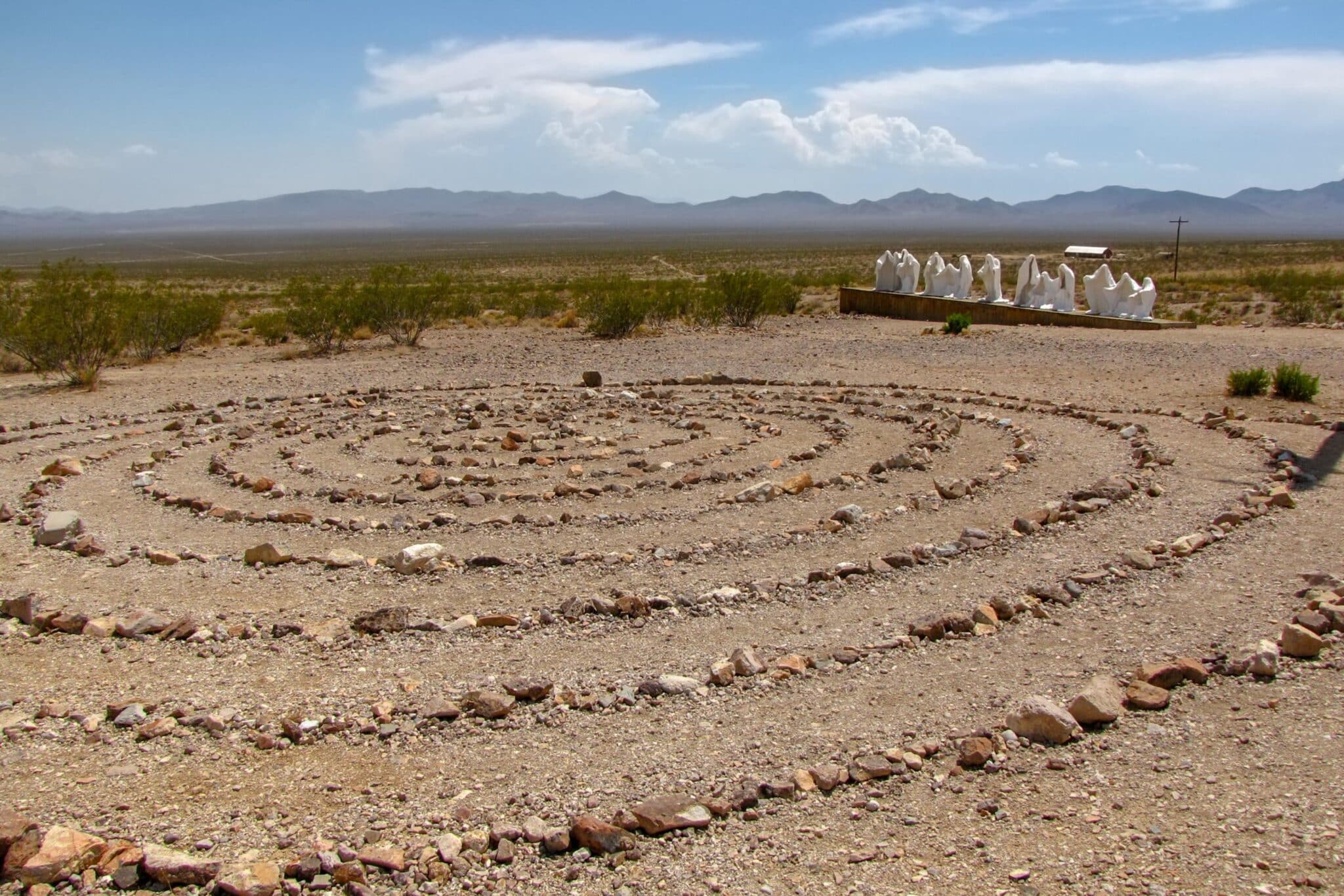 The Free-Range Art Highway
Free-Range Art Highway between Vegas to Tonopah (or Reno, depending on your direction) links two recently revitalized and newly art-drenched downtown districts to many wild art outcroppings scattered in the desert.
When I say wild desert art, I mean imagine scenery like a perfectly restored vintage neon in Vegas, a 20-foot fire-breathing mantis, a jungle of abandoned cars, ghost towns that will transport you back in time, one of the most finely curated galleries in the state, and even a Burning Man gig or two. 
Whether it's actual art you're in search of or you're looking for some wacky inspiration to propel your creativity, this route has you covered. Of course, desert vistas are included in this highway, but you can also appreciate what crafty Nevadans actually do in the desert.
The most famous artwork on the highway is the Seven Magic Mountains, a group of totems by Swiss artist Ugo Rondinone. They look extra fabulous during the golden hour right before sunset.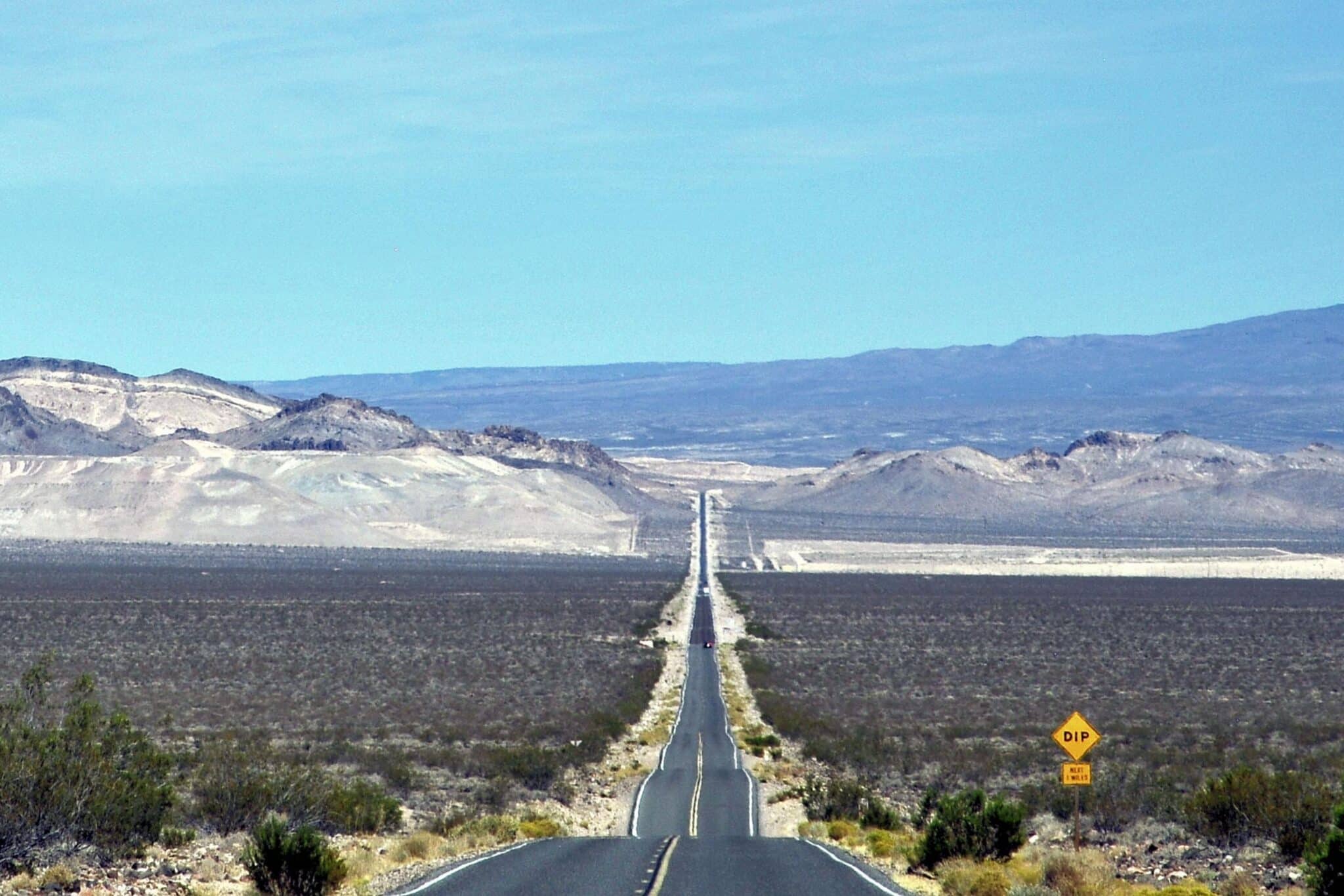 Highway 95 from Beatty to Tonopah
If you're searching for some stunning desert vistas, take U.S. 95 from Beatty to Tonopah to enjoy 95 miles of outstanding desert scenery combining wide open plains with distant jagged mountains.
The Death Valley area in itself is treasure-filled with jaw-dropping sights and desert life galore. Along the road, you'll be able to witness the magical burst of wildflower blooms in spring, eerie ghost towns, historical mining stations which were abandoned decades ago, unbeatable wildlife sightings, and plain wild desert goodness you'll fall head over heels in love with.
NV 156/157
This scenic loop near Las Vegas goes straight up into the Spring Mountains towards Mount Charleston, one of the highest peaks in the Silver State, standing high at 11,918 ft. The exciting thing about driving this scenic road in Nevada is witnessing a quick transition in climate zones, going from desert terrain to alpine scenery quickly.
More Epic Desert Views
A few notable places that offer insane scenery and thrilling adventure are: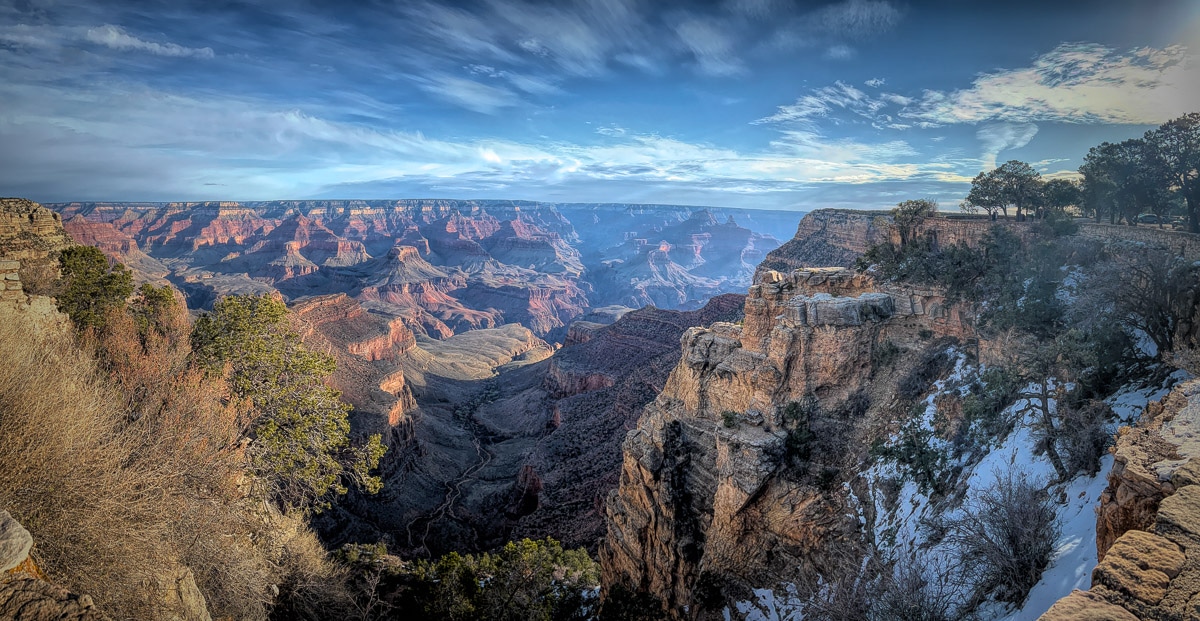 Grand Canyon
Black Rock City
Reno
Great Basin National Park
Lehman Caves
Have you ever road-tripped through Nevada in search of epic desert views?  I'd love to read about your experiences and your favorite road. Please share them in the comment section down below!