For most adventure lovers, the Southwest USA is a prime place to experience. Boasting such a varied and dramatic landscape, this region of the United States is home to some seriously jaw-dropping natural scenery. Suppose it's your first time visiting this fabulous region. In that case, chances are you want to see as much of it as possible, but with so many incredible locations to choose from, how do you even start narrowing down where to go and what to see?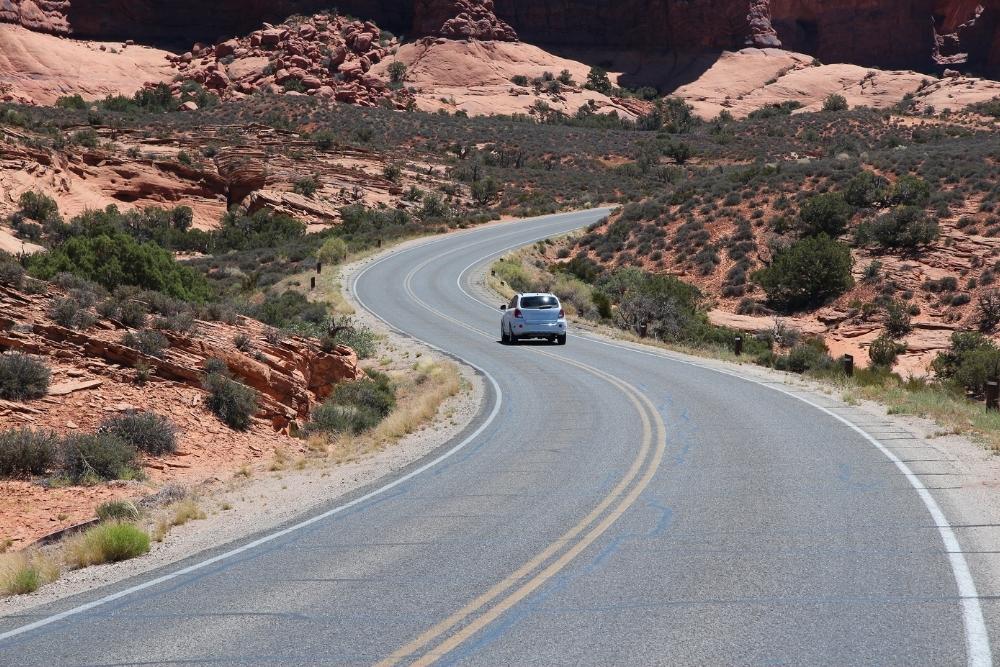 We have the trick: Start with the main highlights, see what you like, and start plotting your return as soon as you get back home (seriously: you'll get addicted to the region and will be back for more). There's just too much natural beauty not to love it. The Southwest states are a geographical and cultural hub packed with epic adventures, gorgeous sights, amazing hiking trails, and insane rock formations.
From the historic tellings of Mesa Verde to Moab's desert magic and Sedona's unbeatable hiking trails, you need to visit these destinations in Southwest USA at least once in your life.
What You Need To Travel Through Southwest United States
Before you begin planning your itinerary to travel through the Southwest, there are a couple of things to keep in mind. These few tips will help keep you safe and comfortable while allowing you to enjoy your travel through the stunning Southwest.
Pack navigation tools. Think – GPS, atlas, road maps, etc. If you're planning to take a hike or explore a national park, pick up a map of your area.
Invest in an America the Beautiful pass allowing you to visit all the national parks rather than paying a fee upon arrival.
Stay hydrated. Make sure to pack water, and a water bottle, and when you're going outdoors, use an insulated water bottle to maintain the water temperature.
The temperatures are cooler in the morning. So plan your strenuous hikes to begin bright and early to avoid the intense heat.
Research where you're going before you go. This will tell you if there's a closure, construction, or any other information that would be beneficial to know.
Keep your car fueled up. Commonly, you'll find stretches of the route without any gas stations nearby.
Invest in comfortable footwear.
Respect the rules of the areas you're visiting.
Now that you know everything you need let's dive into the ten places you must visit in the Southwest United States. Each location offers stunning scenery, dramatic landscapes, and intriguing history. Spend time in each location to fully understand how beautiful the Southwest United States is. Below are ten locations you must see at least once.
10 Locations You Must Visit in the Southwest United States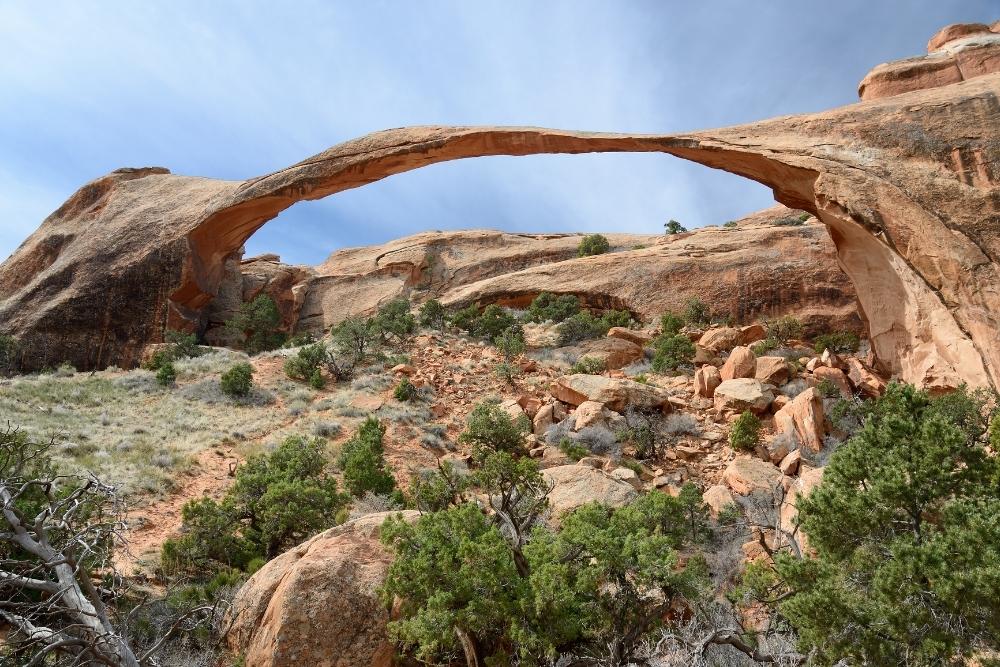 1. Arches National Park
Arches National Park should be high on your list of destinations to visit in the Southwest United States. The park can be found adjacent to the Colorado River and houses over 2000 sandstone arches. Arches National Park is a vibrant celebration of reds, oranges, and browns splashed throughout the terrain. The magnificent terrain is the product of transformation over the last three hundred million years. The park is a gorgeous scene of striking arches and rock formations with many viewpoints and amazing hiking trails.
Arches National Park Highlights:
Delicate Arch – The largest standing arch globally.
Balanced Rock – 128-foot high formations.
Landscape Arch – 306-foot wide arch.
Arches Scenic Drive
La Sal Mountains Viewpoint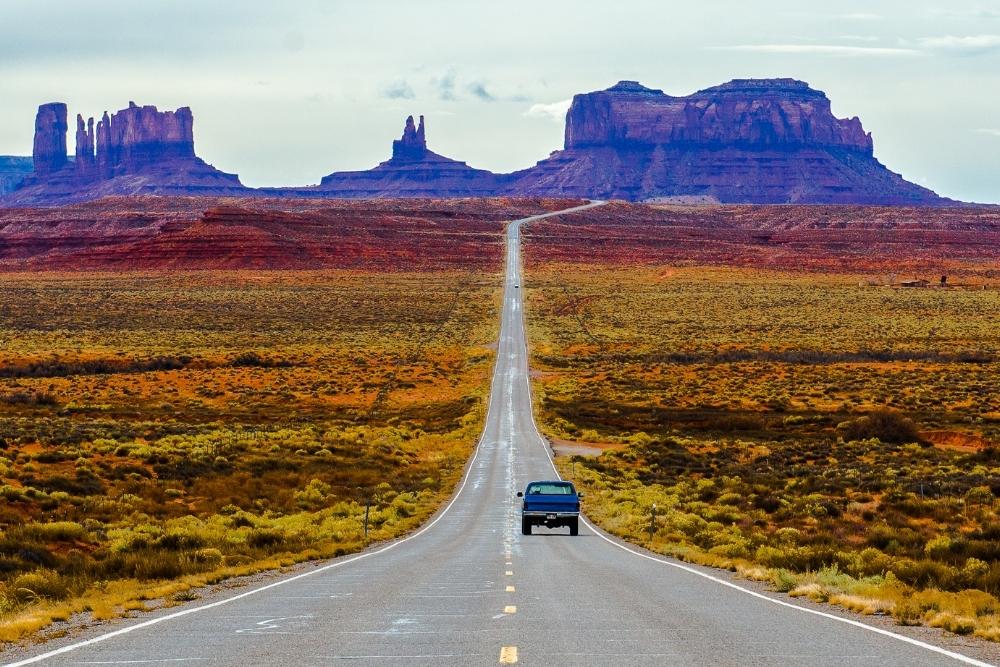 2. Monument Valley
Monument Valley is the name of the terrain that is equally spectacular as it is miraculous. The striking landscape can be viewed by driving the 17-mile loop, parking at lookouts, or enjoying the public hiking trail. The sandstone masterpieces are sensational as the terrain drips in reds and oranges and glows when the sun hits just right.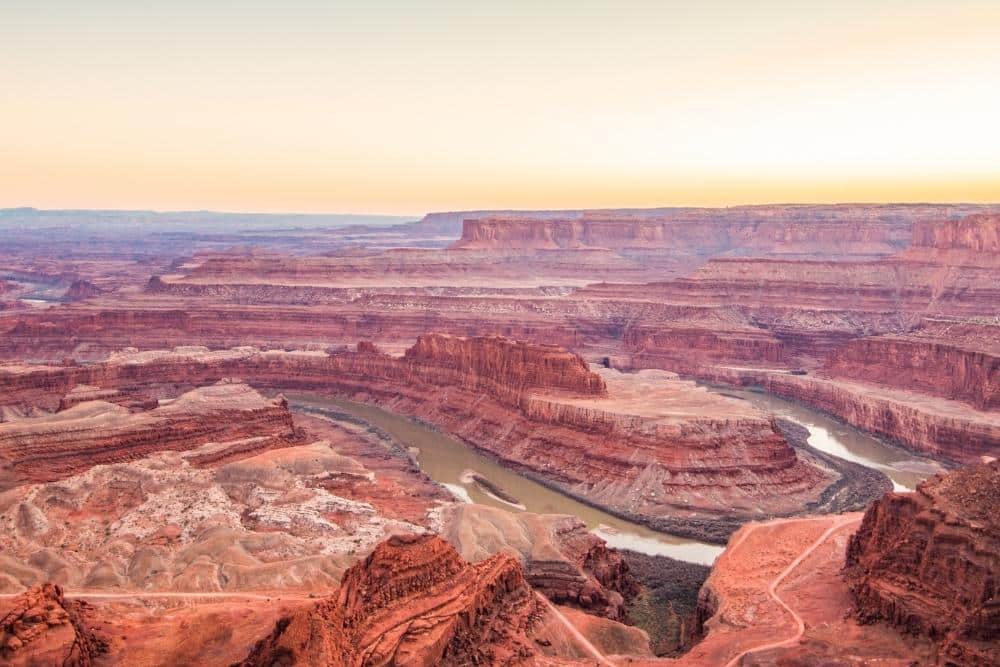 3. Moab, Utah
Picture sandstone spires piercing through the clouds, red rock canyons as far as the eye can see, and other-worldly-looking rock formations lining the sky to get a pretty good picture of what a trip to Moab is about. Simply put, visiting this region of Utah will make you feel as though you've completely left the globe and somehow wandered right into the heart of Mars.
From hiking in Arches National Park to visiting as many natural arches as possible to backpacking The Needles District at Canyonlands National Park and rock climbing at Dead Horse Point State Park, there's not a shortage of incredible things to do in this desert oasis.
Whether you're up for some easy trails to get a taste of what hiking in the desert is like, or you'd like to challenge yourself and do some serious backpacking, Moab is unique because there's a little something for everyone.
Things To Do In Moab, Utah:
Rafting on The Colorado River.
Canyoneering.
Zipline Tour.
Ken's Lake
Moab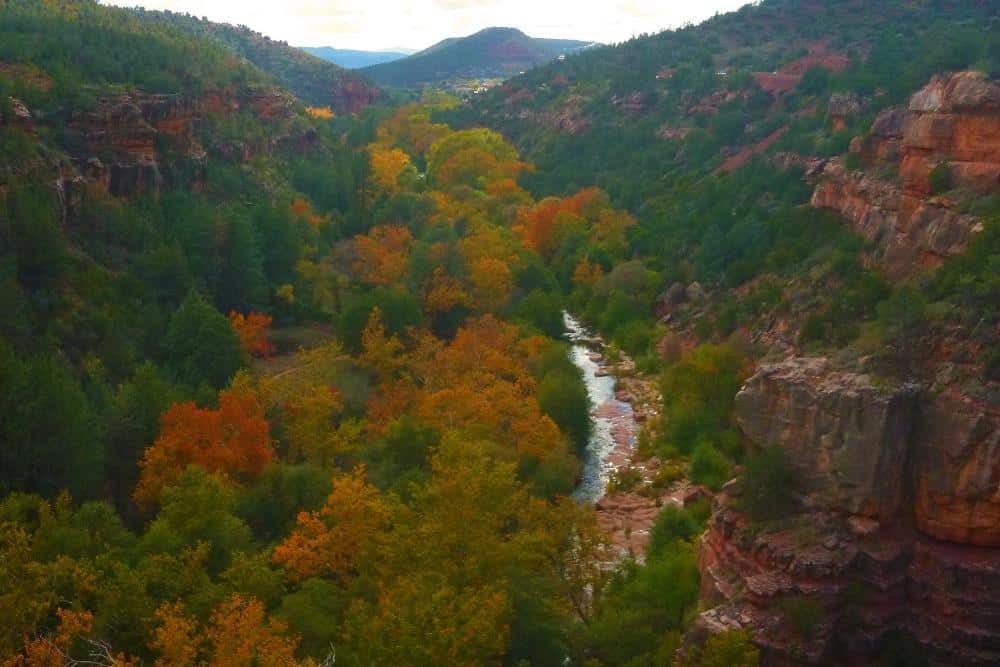 4. Sedona, Arizona
Way back in time, geological forces cut deep rifts into the Colorado Plateau, and Sedona's majestic landscape was born. Desert spires towering high above the landscape, dreamy river canyons, and mazes of red rock formations are just some of the spectacles that make Sedona such a special place to visit.
While visiting, make sure not to miss out on hitting a few of the hiking trails on offer (there are more than 100 of them available!), camping under a billion stars, or learning about the history of the area at the endless array of museums and cultural centers in town (the Sedona Heritage Museum is a must!)
Things To Do In Sedona, Arizona:
Swim in Oak Creek.
See Cathedral Rock.
Mountain Bike
Shop at Tlaquepaque Arts & Shopping Village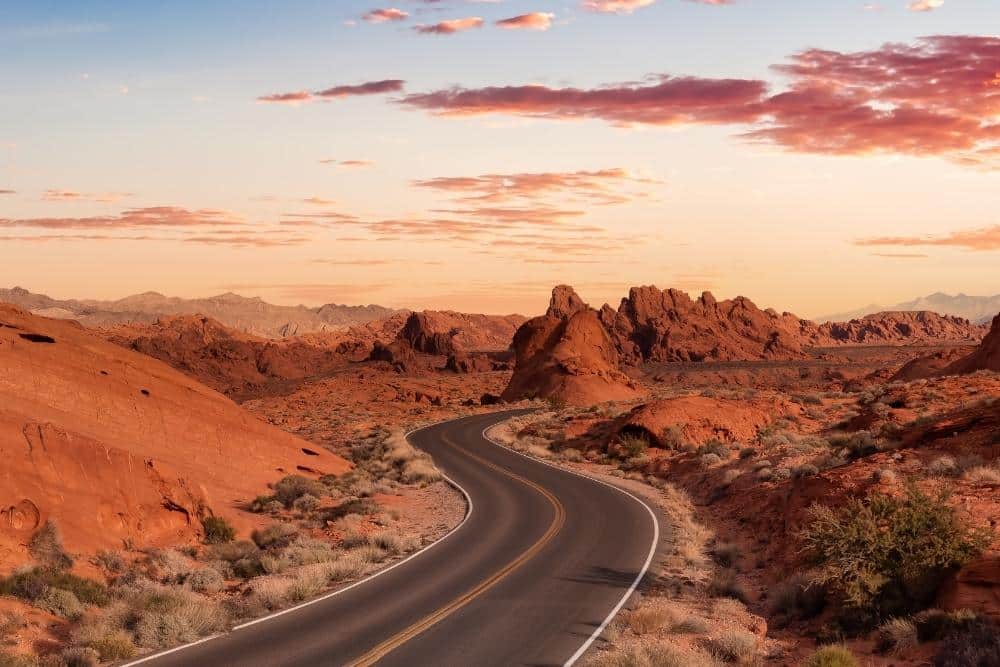 5. Valley of Fire State Park, Nevada
A trip to Valley of Fire will transport you into a world of red Aztec sandstone outcrops, ancient petroglyphs, petrified trees, and vistas that come in all shades of pink, red, and orange. What's even better? Valley of Fire is one of the top spots to get a taste of hiking in the desert because most of its trails are short and sweet. The Fire of Wave and Rainbow Vista are two must-do hikes in the area. However, if you'd rather skip breaking a sweat, you can easily explore Valley of Fire from the comfort of your car by making your way through Mouse's Tank Road, which provides some of the most sweepingly beautiful viewpoints in the park.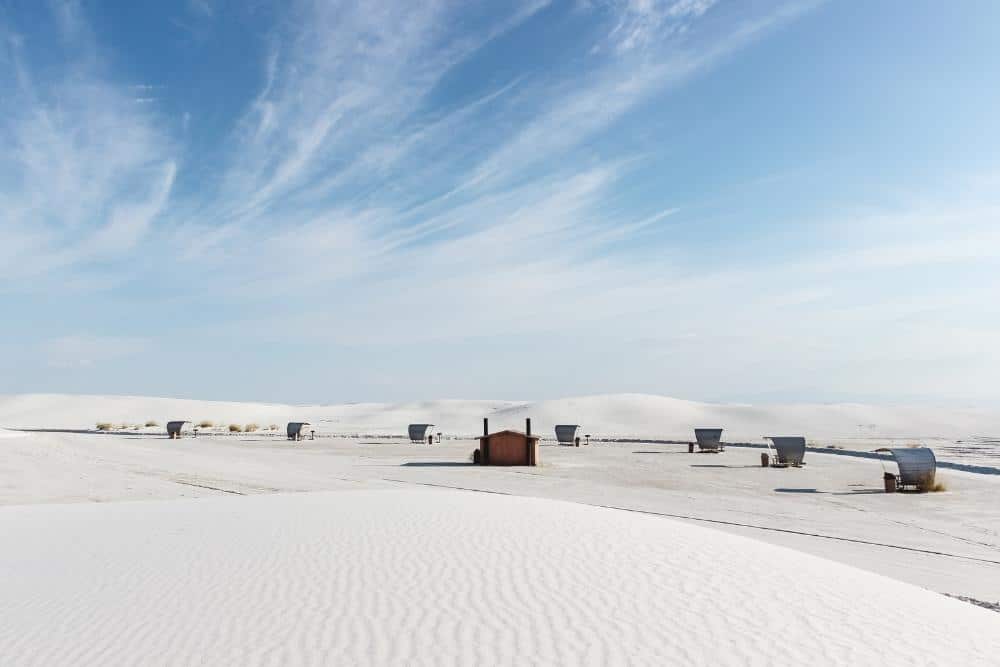 6. White Sands National Park, New Mexico
Don't be fooled by its size; White Sands may be one of the most accessible national parks to cover in a day, but it certainly isn't short of incredible things to do and beautiful scenery to see. During your visit, don't miss out on walking along the Interdune Boardwalk to discover the area's unique flora, buy a sled to slide down the sea of dunes, and dive deep into the park to witness the most striking sunset across the mountains.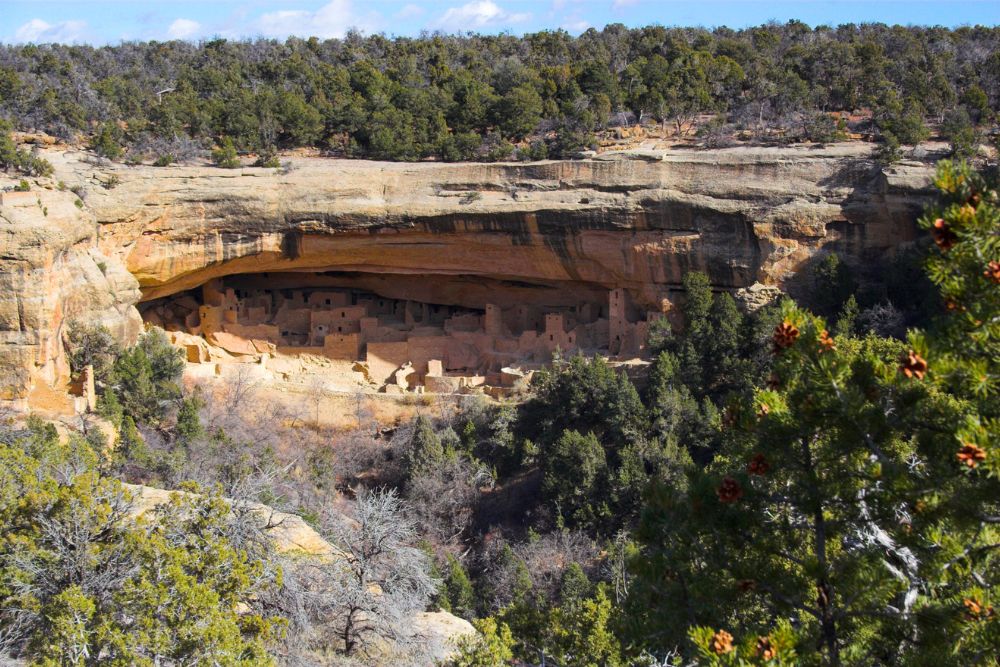 7. Mesa Verde National Park, Colorado
The Southwest is a highly complex region, and Mesa Verde National Park is a beautiful place to begin learning about the native history of western Colorado.
Nestled high in the cliffs, the ruins of complicated structures and dwellings built by Ancestral Puebloans can be found. Even though no one really knows why this society collapsed, you can walk through the ruins today and take a step back in time to start learning about the native history of the area.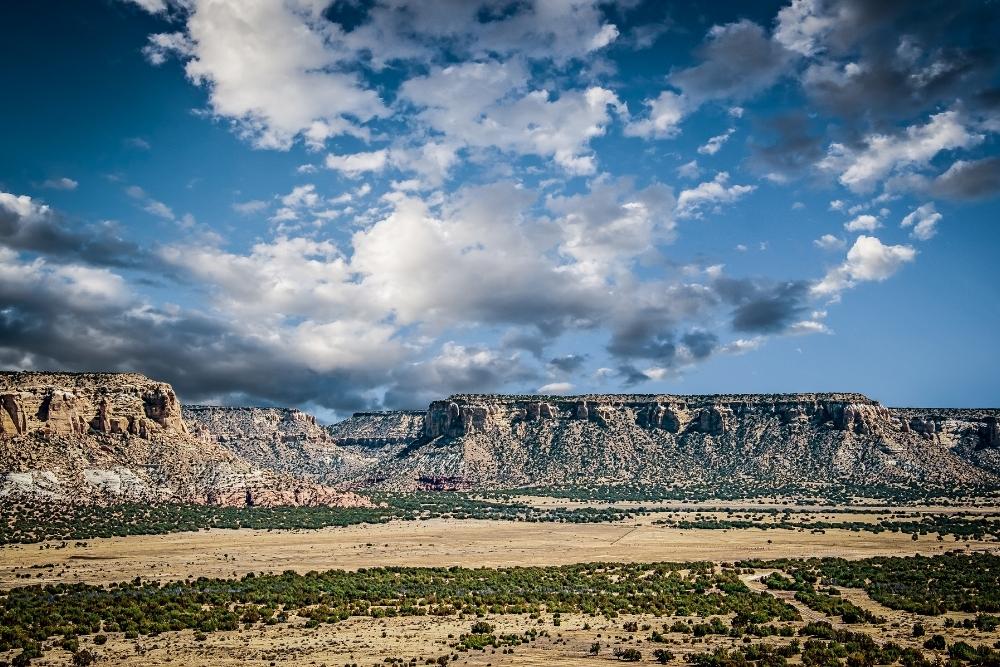 8. Acoma Pueblo, New Mexico
Acoma Pueblo is located 60 miles west of Albuquerque, New Mexico. The community is a gorgeous piece of history and is the oldest community to remain constantly inhibited in the United States. Visiting Acoma Pueblo offers a window into history with plenty of interesting artifacts on display.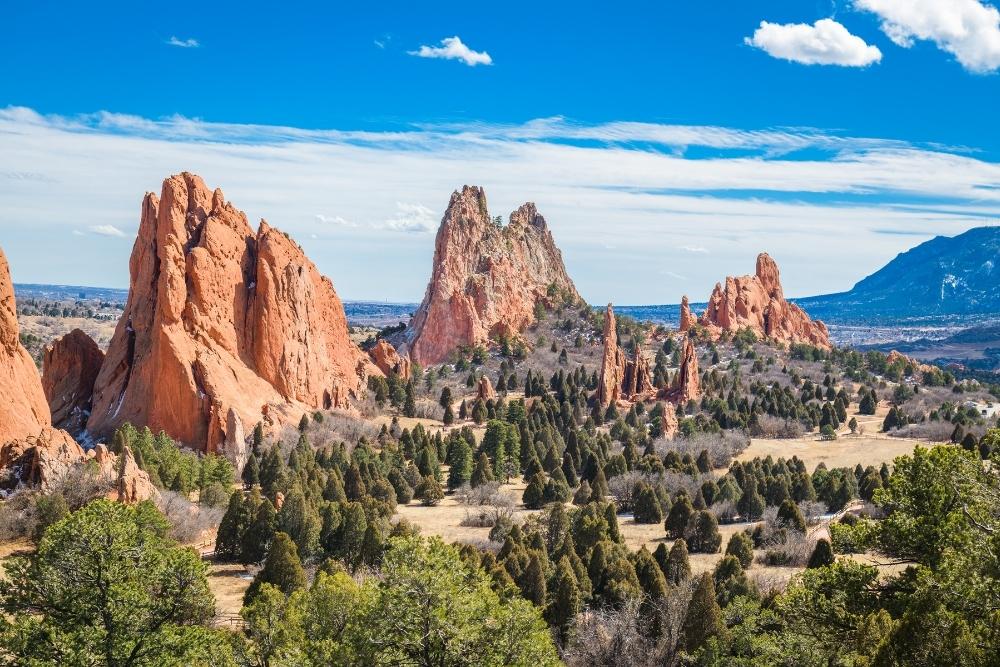 9. Garden of the Gods, Colorado Springs
If you're looking to visit a place that is simply quite difficult to believe, the Garden of the Gods in Colorado Springs is precisely that. It's a popular tourist destination where visitors can hike, ride horseback, explore, and rock climb. The park is filled with astonishing rock formations splattered with stunning colors making it a gorgeous place to visit in the southwest United States. With more than 21 miles of trails, many community events, and tons of exploration opportunities, a stop in the Garden of the Gods is a must.
10. Bryce Canyon National Park, Utah
Even though it's one of the smallest National Parks in the USA, there's a myriad of wonderful things to see in Bryce Canyon. Hoodoos are what Bryce Canyon is most famous for, and the ultimate way to see them is by braving the Queen's Garden to Navajo Loop trail, which will have you winding your way through pine forests, insanely-looking rock tunnels, and iconic sandstone hoodoos that will make you feel as though you're in an entirely different planet.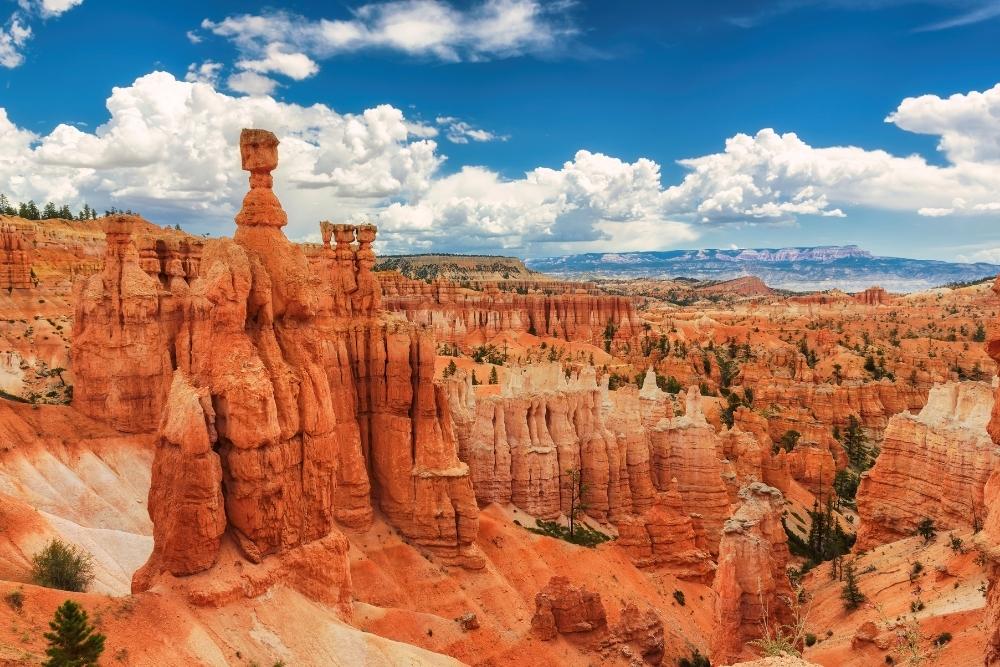 If hiking isn't your jam, you can also explore the park on a drive. Bryce Canyon's scenic road provides access to some of the park's best viewpoints, making it super easy to explore without having to sweat.
A Few More Places Worth Travelling:
Carlsbad Caverns National Park, New Mexico
Bisbee, Arizona
Taos Pueblo, New Mexico
Tonto Natural Bridge State Park, Arizona
I hope this list of the best places to see in Southwest USA helped you start plotting the perfect itinerary for your adventure! Even though an entire lifetime wouldn't be enough to finish ticking off places from your Southwest bucket list, these destinations are utterly epic and an excellent way to get started exploring the area!