When you think of Florida, the image that comes to mind is likely one abundant with perfect sparkling blue waters, soft sugar sand, palm-fringed streets, and excellent shopping. However, today we're going to share with you some of the most astonishing things you can see and experience in the Sunshine State.
What are some of the best things about Florida? That begins with its mesmerizing natural wonders to deep caverns and labyrinths of mangroves with crystal-clear springs set in the middle of thick verdant forests.
If you're looking for incredible places to visit in Florida to step up your itinerary, here are 14 destinations in the Sunshine State that you need to see at least once.
Best Places to Visit In Florida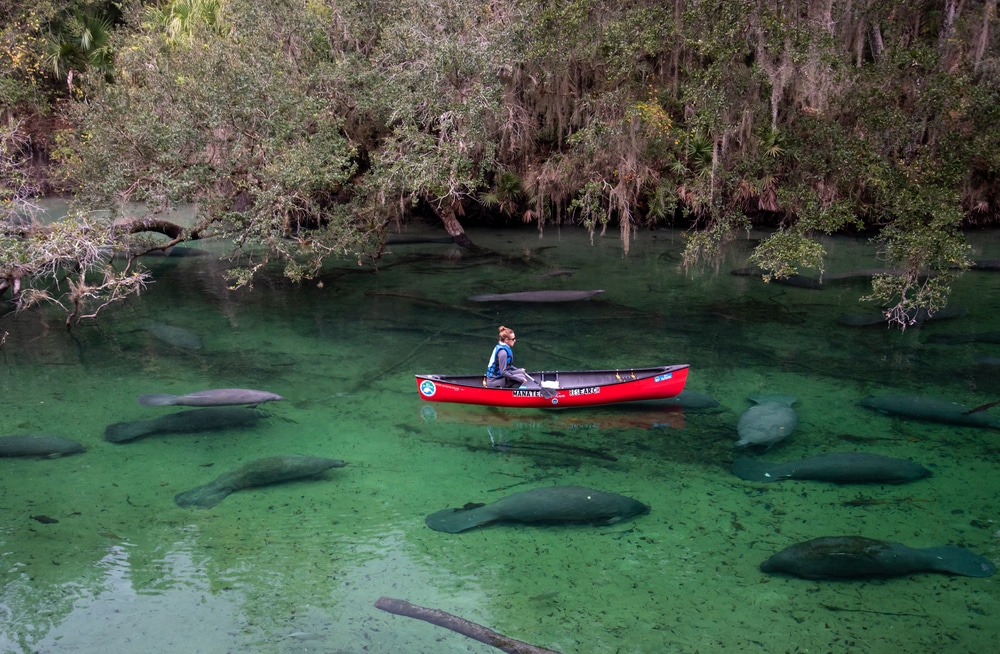 Blue Springs State Park
Set only 40 minutes north of Orlando, Blue Springs State Park is the largest spring on the gorgeous St. Johns River and one of the best places to see Florida's famous West Indian Manatees.
Swimming, kayaking, and canoeing are some of the most popular activities here. However, make sure you also explore on foot by walking the 1.3-mile boardwalk, which takes you from the spring's source all the way into St. John's River and provides some of the most scenic views in the park.
During the winter, you can spot hundreds of manatees at Blue Springs, as the park is one of their favorite spots to take shelter from the cold waters. Besides manatees, the spring also attracts a variety of wading birds, ospreys, kingfishers, and eagles, making it a great spot for insanely good bird-watching opportunities. Blue Spring State Park is easily accessible and family-friendly.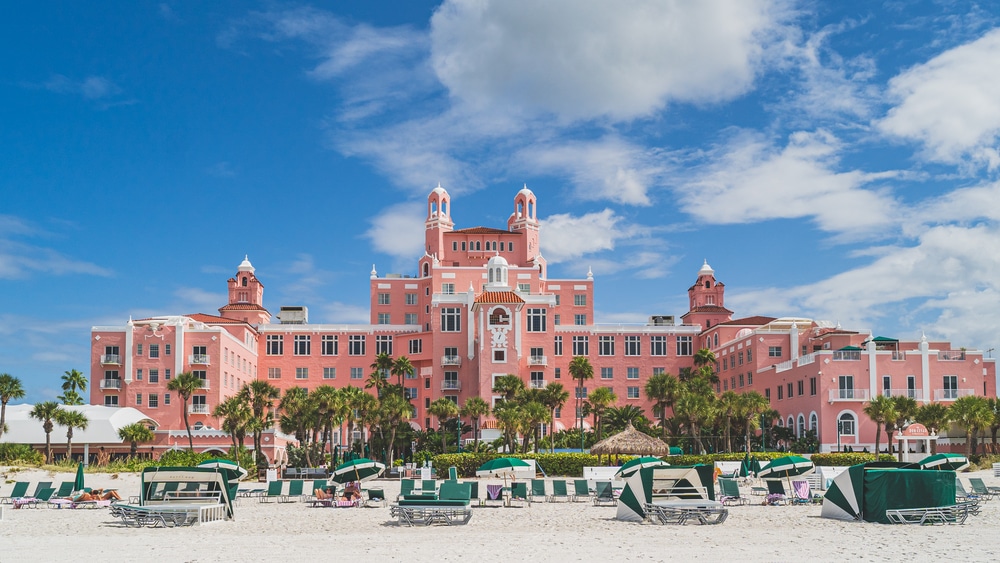 The Don Cesar Hotel
The Don Cesar Hotel is a famous pink castle. It has attracted all kinds of notoriety throughout history and continues to serve as an iconic landmark in Florida. The Don Cesar Hotel is a great place to stay. It features pools, excellent food, and all the details you could dream of.
Florida Caverns State Park
Looking to dive a little deeper when exploring Florida? Florida Caverns State Park invites you to go underground and weave your way through a maze of cave systems and hidden rooms. You'll see mysterious stalactites, stalagmites, draperies, and flowstones that look almost other-worldly.
Florida isn't exactly famed for these types of sights, making this state park a truly unique experience in the state. In fact, it is one of the only places in Florida with dry caves and the only park that offers cave tours to the public! Florida Caverns State Park will leave you absolutely mystified from seeing the astonishing geological formations and exciting wildlife.
Busch Gardens
Busch Gardens is the perfect escape if you're looking for thrill and adventure! Busch Gardens is a terrific theme park with restaurants, safaris, and fantastic rides. The park is packed with rides, concession stands, shows, exhibits, and so much more.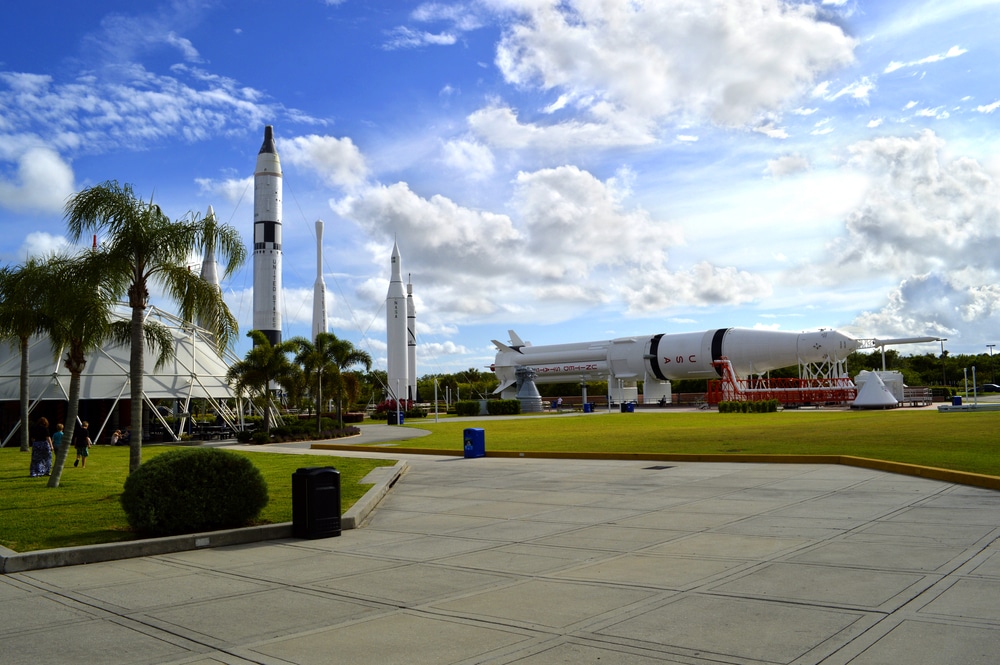 Kennedy Space Centre
The Kennedy Space Centre is a must-visit! It is packed with interesting and intriguing exhibits with opportunities for guests to see the behind-the-scenes of space technology. The Kennedy Space Centre hosts many events and actual space launches. Visitors can see real space shuttles, informative exhibits, and interactive space activities.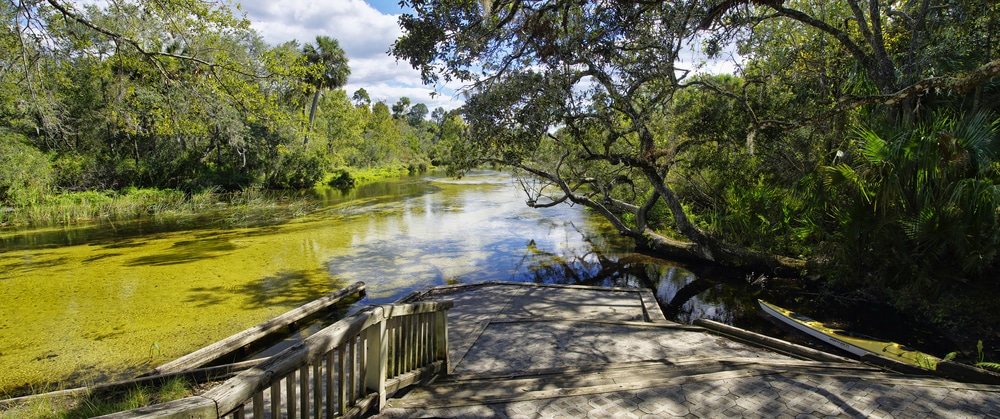 Ocala National Forest
Home to the world's largest contiguous sand pine scrub forest, Ocala National Forest is a haven for all things nature. From crystal-clear freshwater springs where you can swim or even snorkel in search of marine life to marvelous hiking and equestrian trails, Ocala is a little gem in northern Florida and the perfect place to escape the business nearby theme parks for a day or two.
John Pennekamp Coral Reef State Park
Set in Key Largo (or right underneath it), John Pennekamp Coral Reef State Park is America's first underwater state park and the third largest barrier reef in the world.
If you're into dazzling marine life, exploring this park gem is sure to please. From wading into the water to snorkeling in search of colorful coral to exploring aboard a glass-bottom boat, there are endless ways to explore Florida's underwater world at John Pennekamp.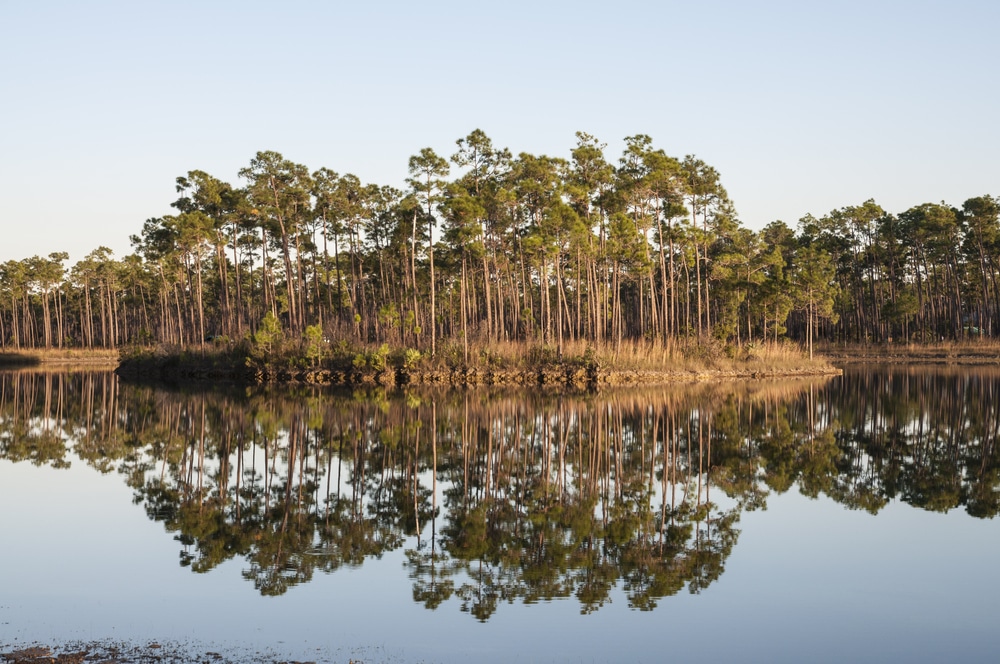 Everglades National Park
Home to over 15 million acres of Floridian wilderness, Everglades National Park is made up of a number of different ecosystems, making it an absolute treat to explore if you're up for a few days threading through some of Florida's most varied landscapes.
While here, you'll get to kayak through mangroves, hike through hardwood hammocks, or go in search of marine life living under the sea (manatees, crocodiles, and alligators are pretty easy to spot here!)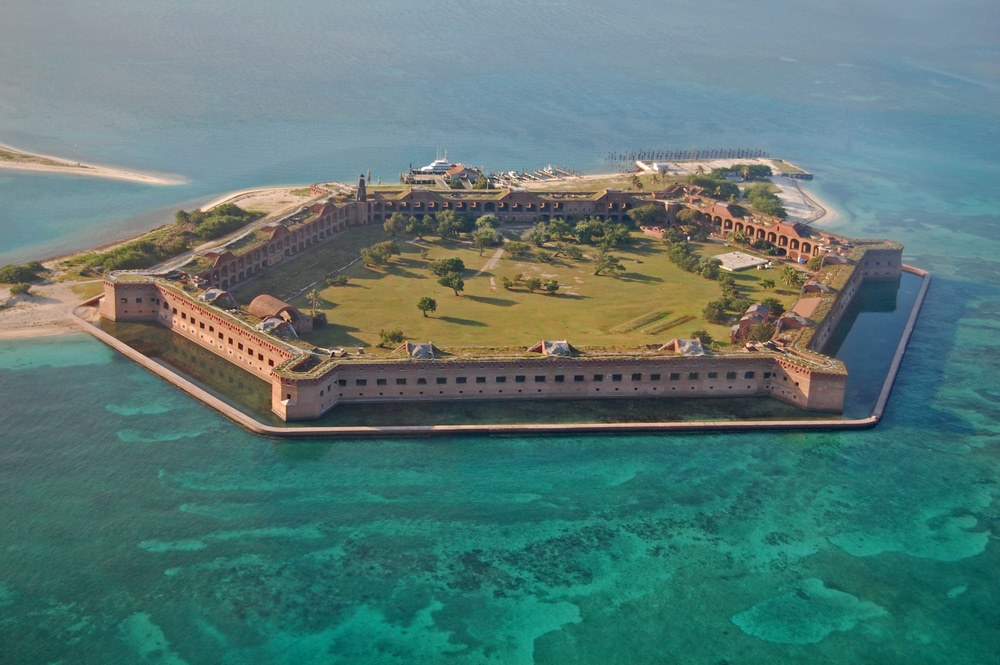 Dry Tortugas National Park
If absolute solitude is what you're after, there's no better place to find yourself a quiet little spot than Dry Tortugas National Park. Made up of 99% water, this gem of a national park is one of the most remote locations in the United States, making it a paradise for those looking to experience the best Florida offers minus the hoards of crowds around.
Dry Tortugas is only accessible via boat or seaplane, which pretty much means most people can't be bothered to visit. In fact, there's a pretty high chance you've never heard of this place, simply because it's so off-radar that even most local Floridians don't know of its existence!
While a day spent at the beach at Dry Tortugas is the epitome of paradise, there isn't a better way to experience it than going underwater. While visiting, you can snorkel in search of untouched coral reefs, try to find as many marine species as you can, or hit a few hiking trails on the seven islands that make up the remaining 1% of the park.
Devil's Millhopper Geological State Park
Even though sinkholes are relatively common throughout Florida, Devil's Millhopper is unique because it's one of the few places in the state where more than 100 feet of rock layers are exposed. As a result, it's an incredible place to witness how ecosystems develop due to geological features!
Put into simpler words, Devil's Millhopper is a 120 feet-deep cavity that leads down into a mini rainforest, creating a landscape that will make you feel like you're walking inside a Jurassic Park movie (in fact, a ton of fossilized remains of extinct species have been found here!).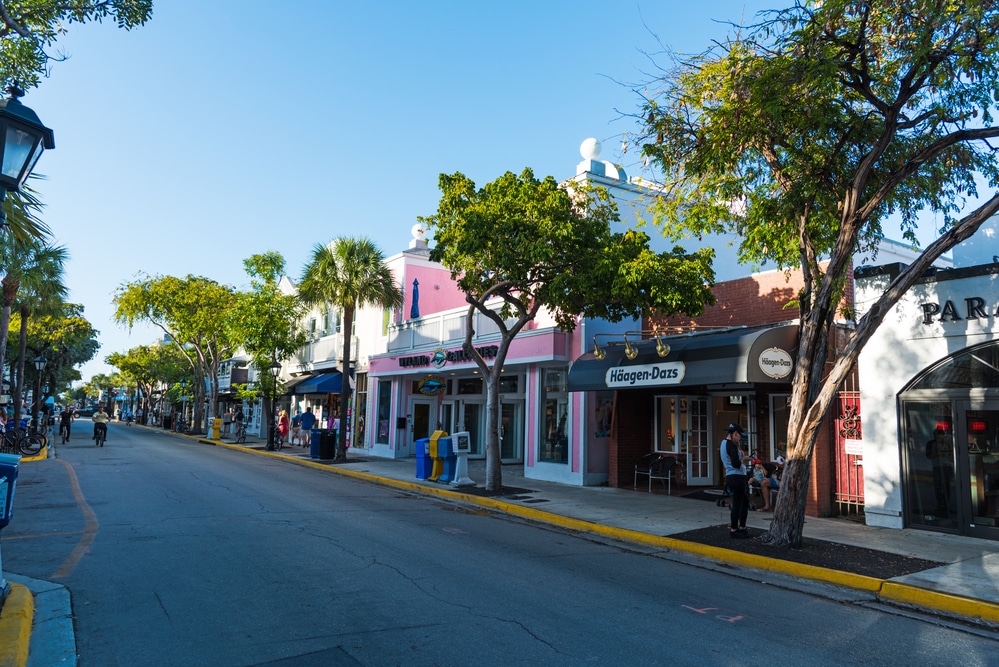 Duval Street – Key West
A slow stroll down Duval Street in Key West, Florida, is a must. It's equally as enchanting as it is magical as the streets are lined with old, restored buildings and eccentric shops. The atmosphere is always buzzing! It's an exciting place to visit with plenty of bright neon lights, fantastic restaurants, and some of the best souvenir stops around.
Bok Towers
Bok Towers is located in Lake Wales, Florida. It features hundreds of acres of gorgeous plants and flora. Bok Towers is also home to a bird sanctuary and several beautiful photo opportunities. The nature is absolutely astounding and worth a trip to see.
Dome Houses
The Dome house is a must-see attraction in Florida. They sit approximately three hundred feet off the shore and look like dome shapes on stilts. The house was originally self-sustaining and required a boat to get there. The Dome houses are a fascinating landmark to see.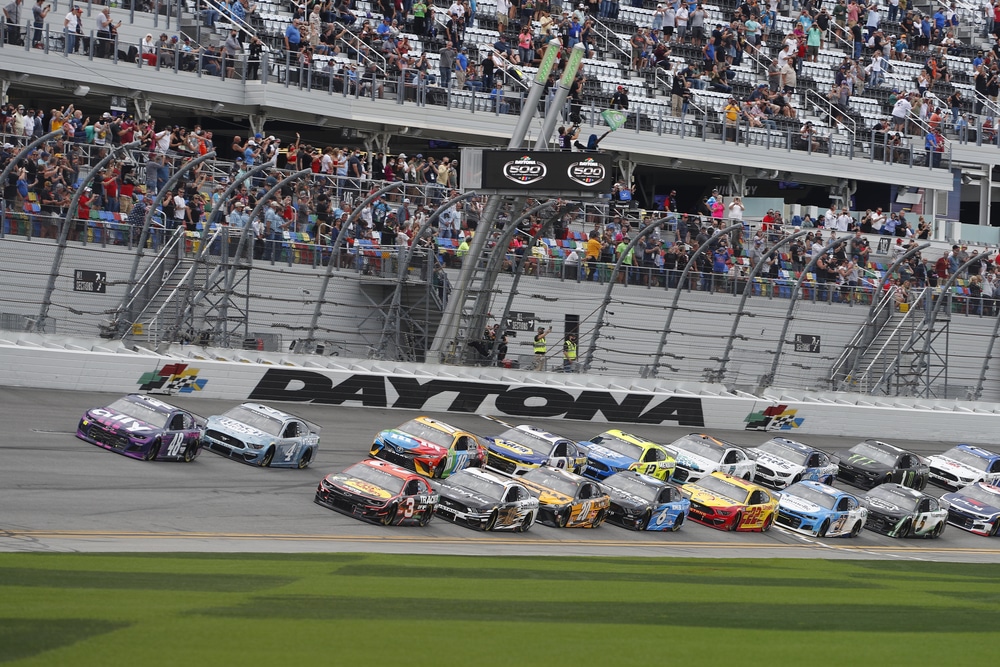 Daytona International Speedway
The Daytona International Speedway draws in quite a crowd. It's a thrilling place to see some of the fastest cars and most skilled drivers. The Daytona International Speedway is home to the iconic Nascar race – the Daytona 500.
These amazing places to visit in Florida really deserve a place in your itinerary. Have you been to any of them? Which one was your favorite? Let us know all about your time there in the comment section below!