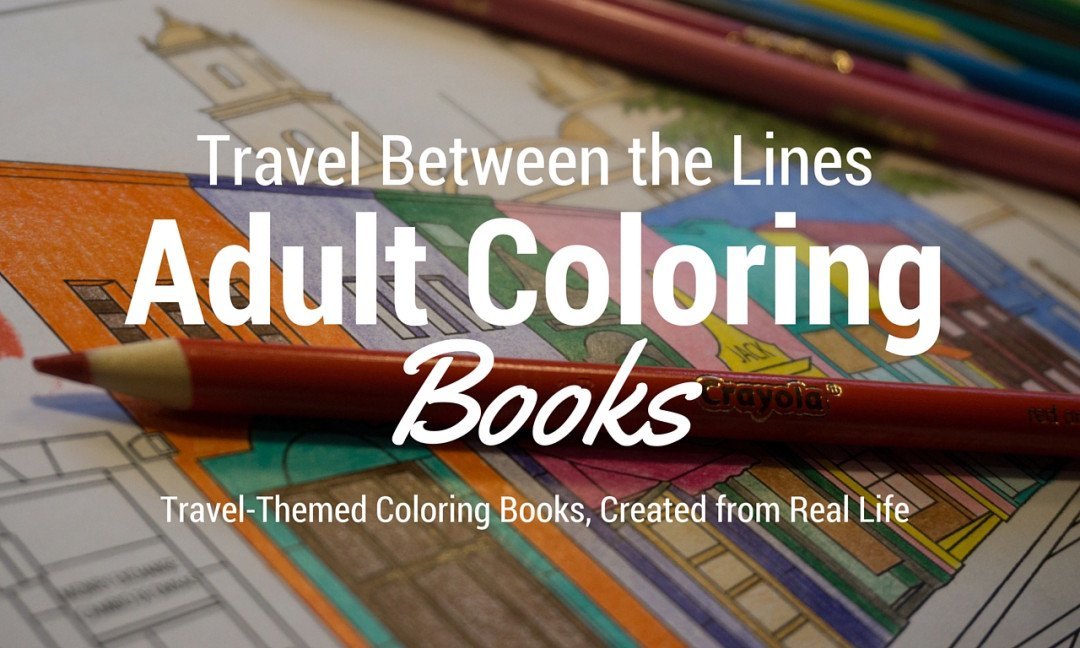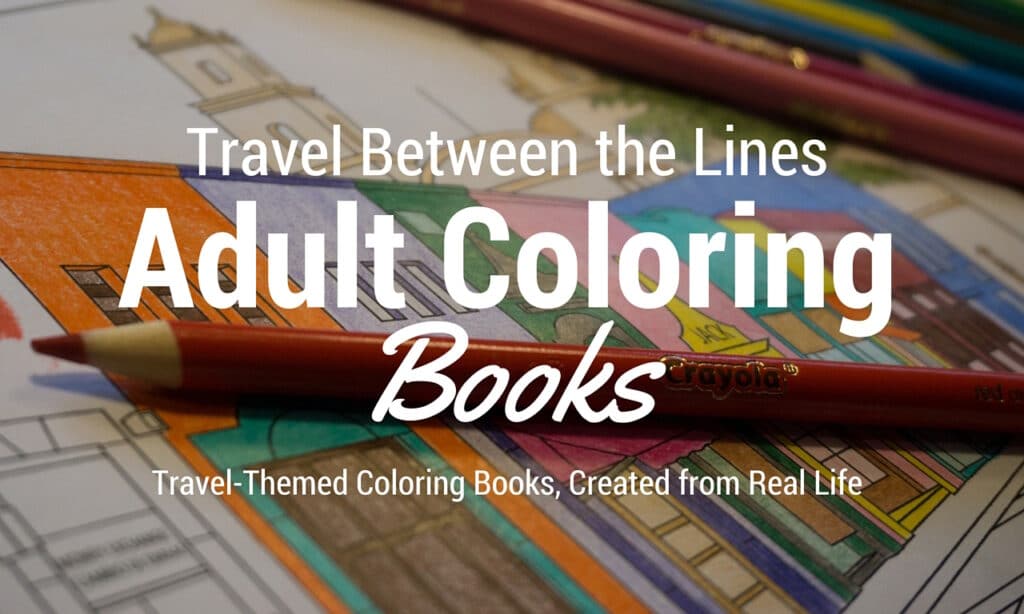 Get Ready for an Around-the-World Coloring Adventure
Travel Between the Lines travel-themed coloring books will take you on a round-the-world journey, without ever stepping foot on an airplane.
Based on real scenes collected during 10 years of travel, our coloring books contain crisp, black-and-white line drawings of cityscapes, street scenes, and details from around the world.
Grab your favorite pencil crayons, and let your imagination and creativity take you away, visiting Mexico, Lithuania, Paris, Argentina, and more during every coloring session.
Stock up before your next trip…our adult coloring books are the perfect activity for your next flight, and help nervous fliers keep calm in-flight.
Unlike other travel coloring books, which are based on whimsy and imagination, our coloring books transport you to a real time and place…allowing you to travel between the lines, wherever you are.
(Read More: How Did We Come Up With Adult Coloring Books)
Our first book, Travel Between the Lines Adult Coloring Book, Inspirational Coloring for Globetrotters and Daydreamers is a 47-illustration printed coloring book. The book is based on the travel photographs of its creators, Geoff and Katie Matthews (that's us!), and includes line drawing illustrations from 29 countries around the world. Each illustration is unique, with subjects as varied as the countries themselves: aerial, wide-angle images of cities; street scenes; up-close images of statues and vignettes; decorative details; and famous landmarks are all represented to varying degrees in the book. Each illustration is paired with a short story or description, indicating the city and country featured, and connecting the photographs to a memory or feeling from Geoff and Katie's travels.
Coloring Mexico is a collaboration between friends, Canadians, and the travel bloggers behind Hecktic Travels and us (Wandertooth). The book is based on the travel photographs of its creators, and includes more than 30 hand-drawn coloring pages from 10 states/territories around Mexico, including Mexico City. Each illustration is unique, with subjects as varied as Mexico itself: aerial, wide-angle images of cities; street scenes; up-close images of daily life; and decorative details.
Let your imagination run free with all the colorful sights, smells of delicious food from the market stalls, and sounds of music and dancing from the festive towns. The book is a culmination of seven months of travel around the country from small fishing villages to picturesque Pueblos Magicos, beach towns and, of course, the hustle and bustle of Mexico City.
Showcasing the magical and bewildering city of Rome, each line drawing shows a real time and place, with subjects reflecting the depth, history and culture of Rome itself: world-famous monuments that transport you through the centuries; bewitching cobblestone alleys that draw you into la vita bella; centuries-old fountains sculpted by Renaissance masters.
The illustrations are mixed level, offering simple, medium, and challenging images to color while daydreaming about your own real or imaginary walks through Rome. Each image is paired with a short story or description, connecting the colorables to Geoff and Katie's own experiences exploring Rome, and inviting you to travel between the lines and explore what makes Rome a must-see destination for intellectually curious travelers.  See the original photographs here!
Our Library of Travel Inspired Coloring Books
Our collection currently contains 3 books — the around-the-world original, and Coloring Mexico, a coloring book completely dedicated to one of our favorite countries in the world! Our second book, Travel Between the Lines Coloring Mexico, is a collaboration with bloggers, friends, and National Geographic Travelers of the Year Pete and Dalene Heck of Hecktic Travels. Published in May 2016, this book contains 40 illustrations from across Mexico. And finally, our third book, Coloring Rome, was created in partnership with Context Travel.
Take a Look Inside!
Previous
Next
How Do We Make the Books?
All of our books contain hand-drawn artwork, created from photographs of real places experienced on our travels. The process is labour-intensive, not only requiring hours of work scouting, taking, and editing the photographs, but also for our illustrator to hand-trace the photos to create the line-drawing replications. All photographs are taken by us or our book collaborators, meaning we never purchase stock images: they're all originals, baby!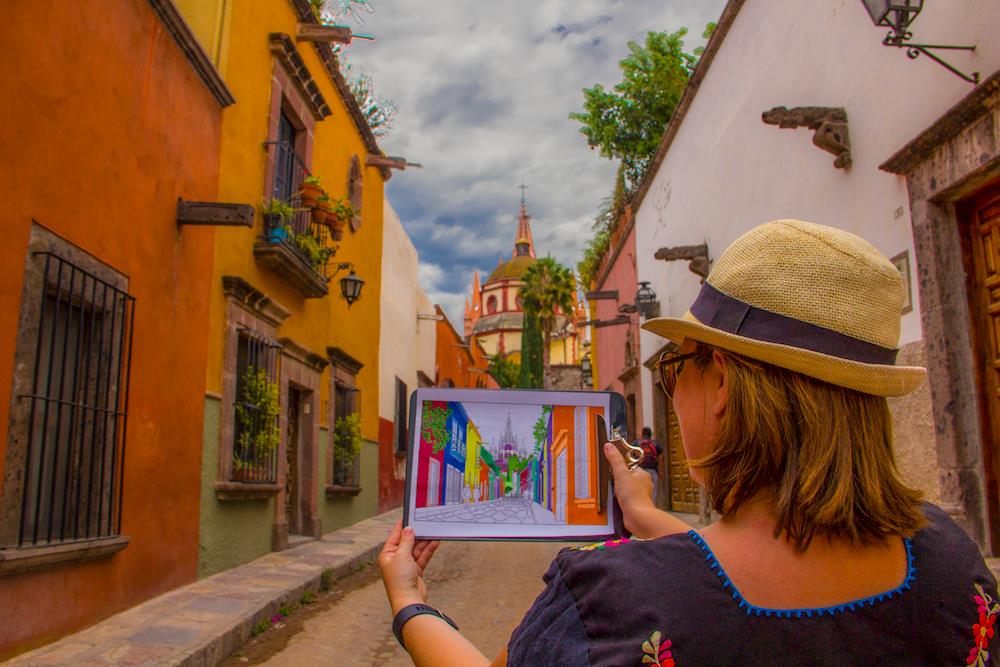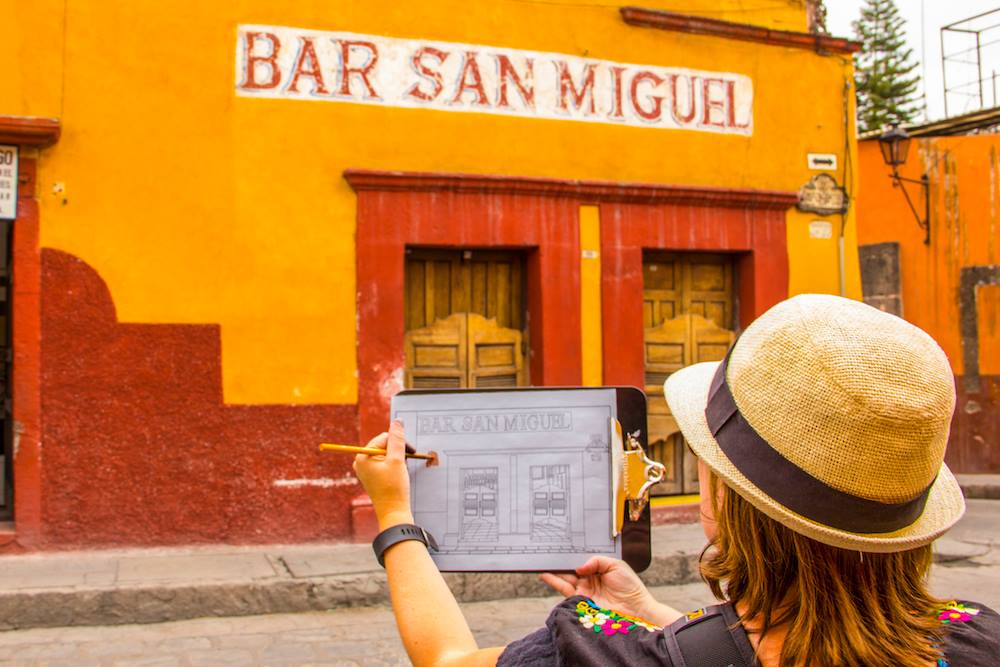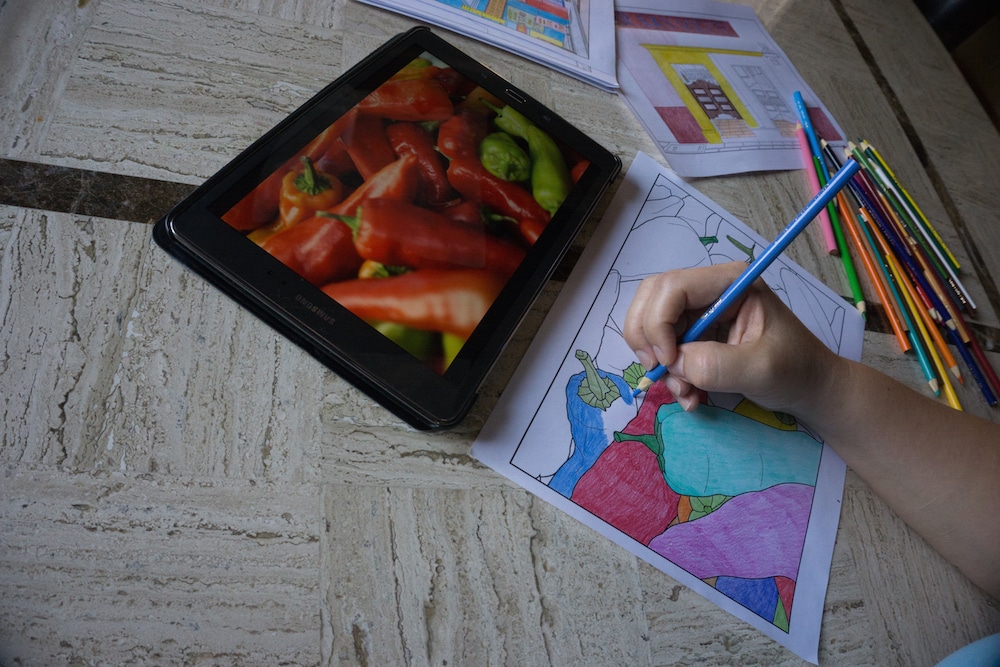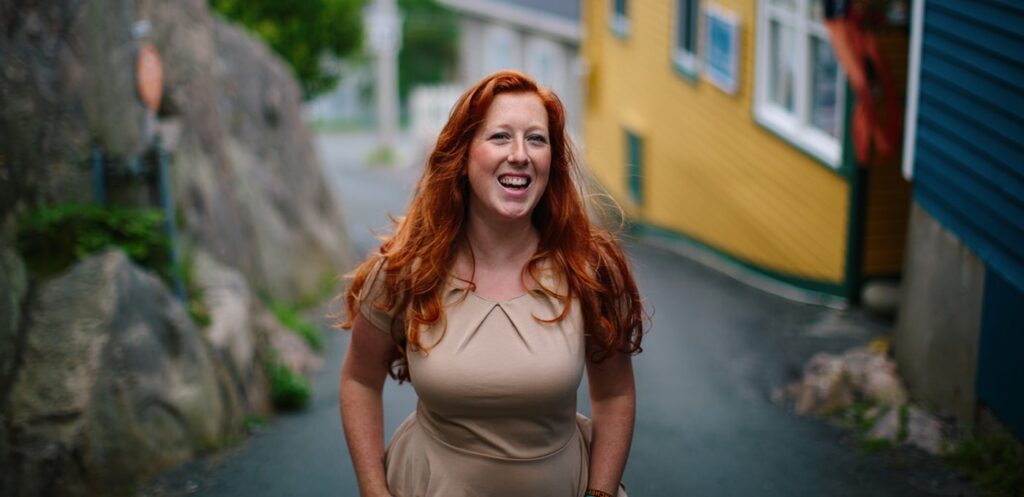 Candace WalshFree Candie Read More
"Katie and Geoff put together this awesome collection of colouring pages for travellers, and it's the best thing since Hotline Bling"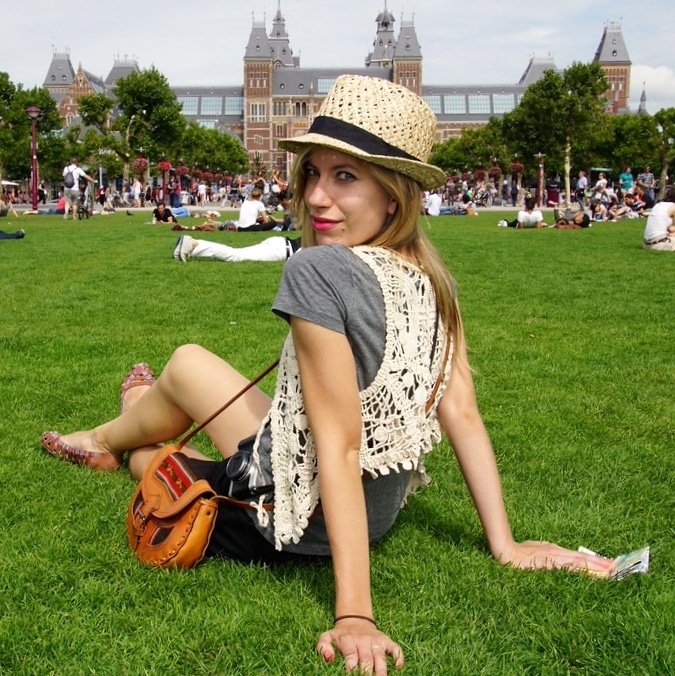 Audrey BergnerThat Backpacker Read More
"Their illustrations were a lot of fun to colour! Travel Between the Lines has a nice mix of very detailed images and simpler ones that allow for lots of creativity in terms of patterns and designs. I also liked that the destinations in their book are quite varied; I had a little preview and they include a mix of cityscapes and street scenes ranging from temples in Kyoto to street corners in Oaxaca, and building tops in Havana to views from Alhambra."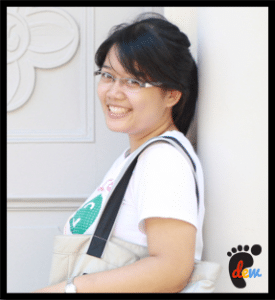 AggyDream Explore Wander Read More
"What's special about this book is that all the pictures are taken from their travel photographs. Expect city landscapes of Prague and La Paz, detailed picture of the 28 tram in Lisbon and boats of the Mekong Delta in Southern Vietnam. I coloured the Lisbon tram and the houses of Porto, just because I have been to those places and felt deeply nostalgic as I coloured the images. It is a fun way to go down memory lane of my travels there."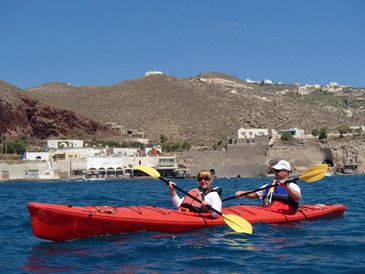 JenniferLuxe Adventure Traveler Read More
"There are a variety of illustrations that are a mix of very detailed that might take you several days to color and easier ones that you could do fairly quickly. I also thought it was smart that each coloring page is blank on the back so you can tear it out for easier coloring."
Previous
Next
Shop Now
They make a great gifts for a traveler, dreamer, or even a nervous flyer!

SEE THEM ON AMAZON