Making a point to visit a national park should be a part of your summer vacation plans. Not only do national parks provide visitors with countless hours of fun and entertainment, but they also help you connect with nature. And being outdoors is so, so good for you. So, pack your sunscreen, water bottle, and sunnies because in this article we're sharing the best national parks for a summer vacation with you!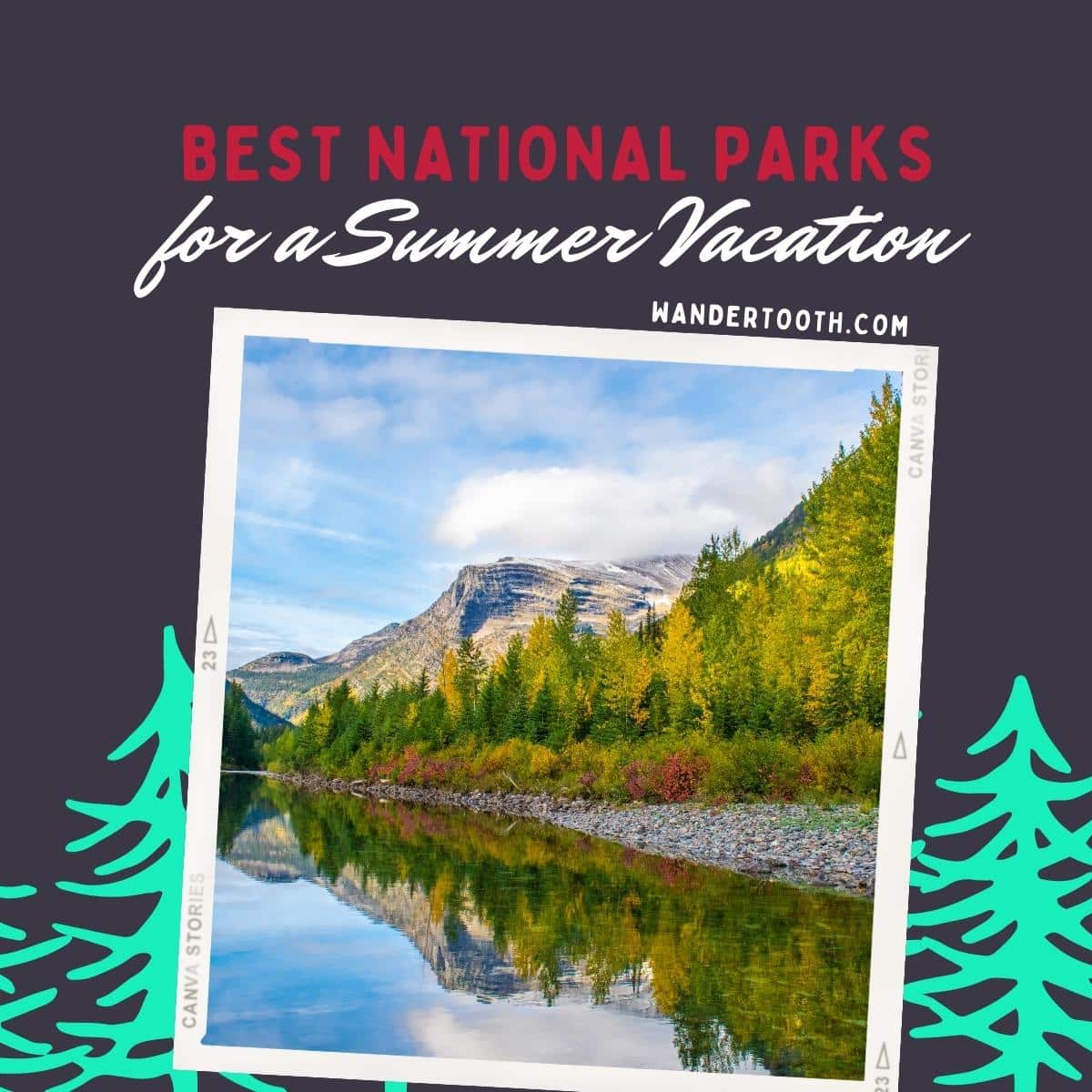 1. Glacier National Park, Montana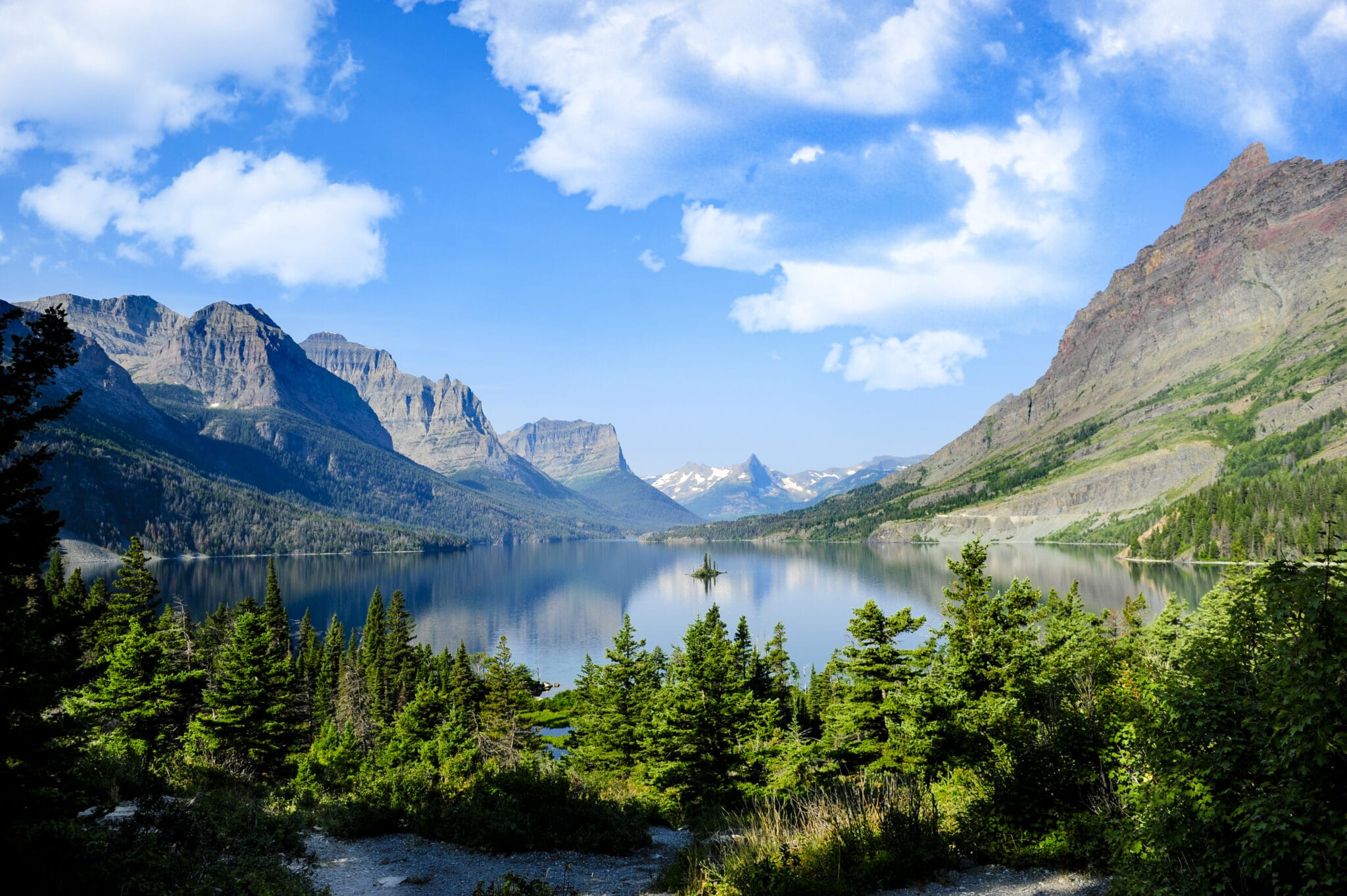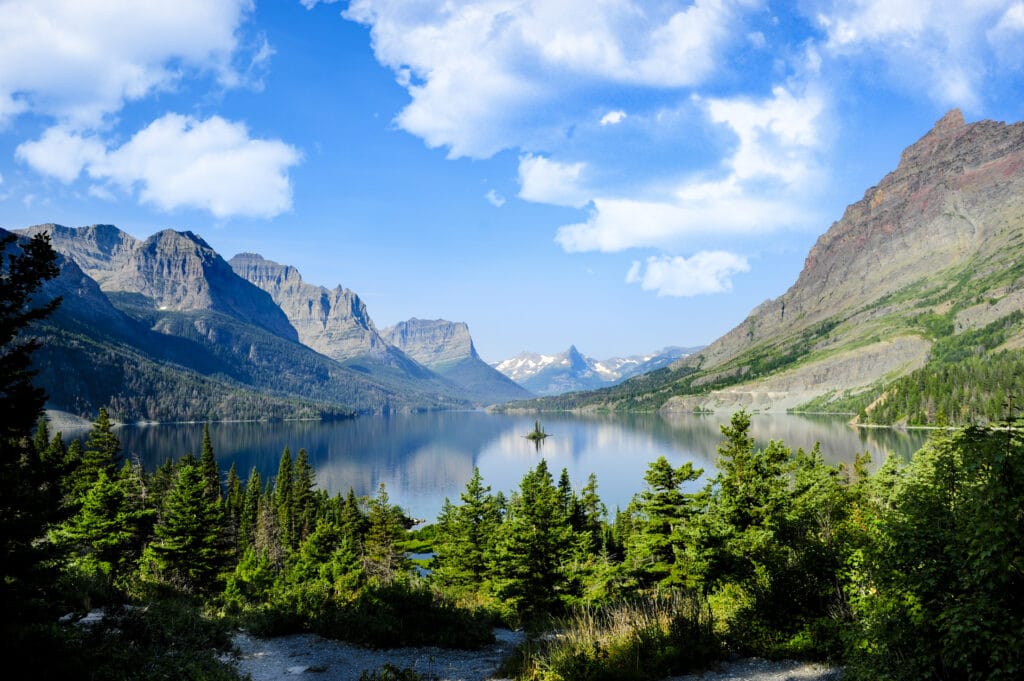 Glacier National Park is an outdoorsy person's dream! It's a fantastic national park to visit during summer vacation and promises excellent adventure. There are seemingly never-ending alpine meadows that lead into sparkling streams and crystal-clear lakes. Glacier National Park covers more than 1500 square miles and is one of the few places left on earth where you can actually see glaciers. The park features a variety of terrain from strenuous mountain hikes to paved and well-maintained paths accessible for wheelchairs and strollers. This national park is a gem, and whether you're looking for adrenaline-packed adventures like backcountry backpacking, wildlife spotting (maybe you'll see a lynx or elk), or slow-moving fun like gentle hiking and spectacular sightseeing, you will find it here. 
2. Lake Clark National Park & Preserve, Alaska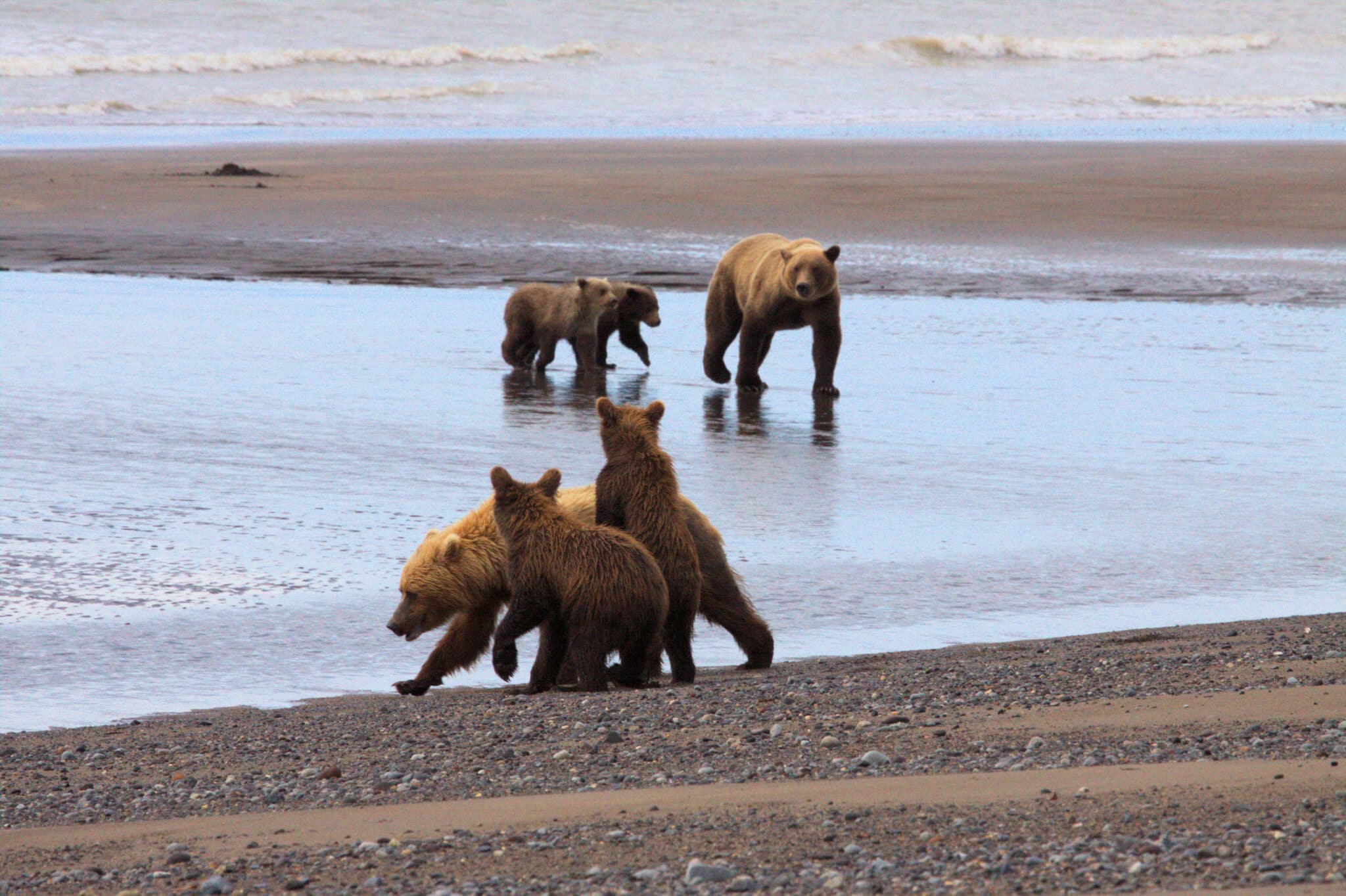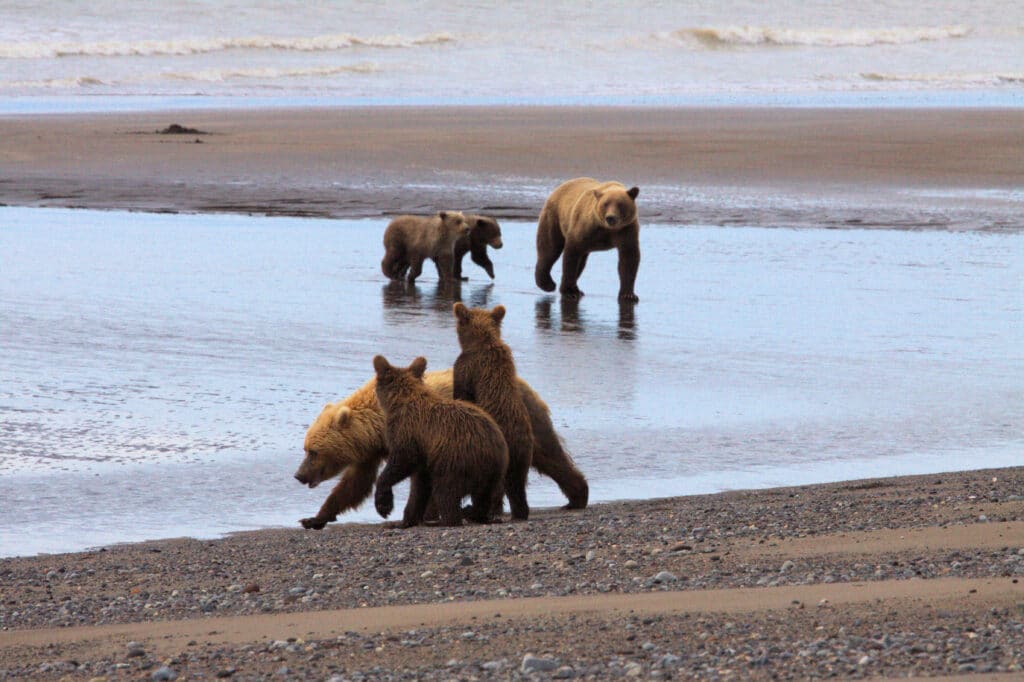 In southwest Alaska, you'll find Lake Clark National Park & Preserve. It offers visitors some of the most impressive views possible. There are many streams leading into turquoise lakes. This national park is bursting with pristine waterfalls spilling over tall granite peaks. The park offers excellent bear viewing opportunities as well. There is fascinating terrain to explore no matter your skill level. Hiking, backpacking, and camping in this miraculous park will make for a summer you'll never forget!
3. Great Sand Dunes National Park, Colorado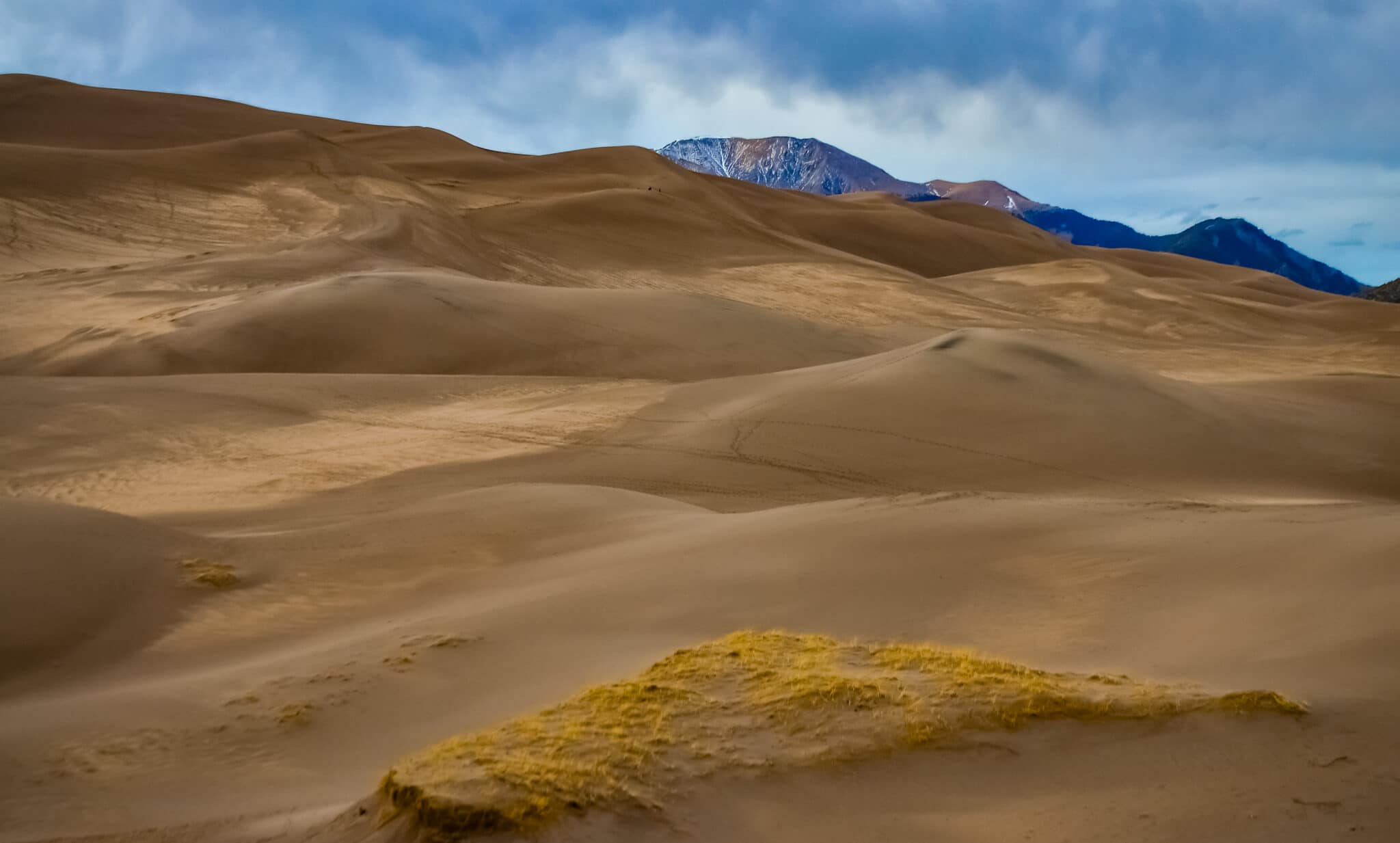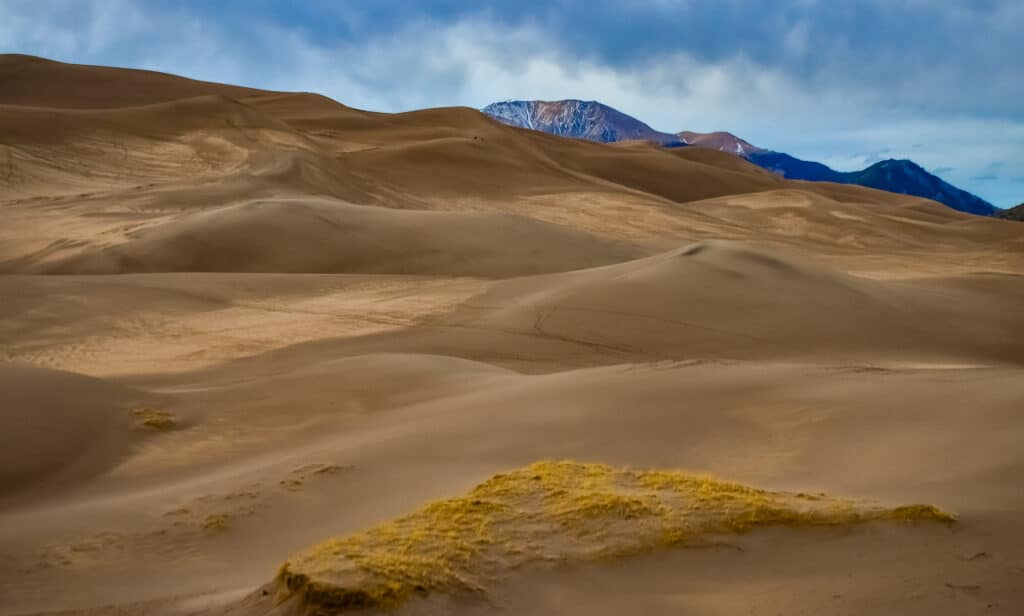 In the state of Colorado lies Great Sand Dunes National Park which is a beautiful park to visit during summer. This national park features the tallest sand dunes in North America! You can even hike up to the top if you're up to the challenge. The park has a beautifully diverse landscape with various terrain. Try out sand-sledding or -boarding, and get ready for some sand-covered fun!
4. Sequoia National Park, California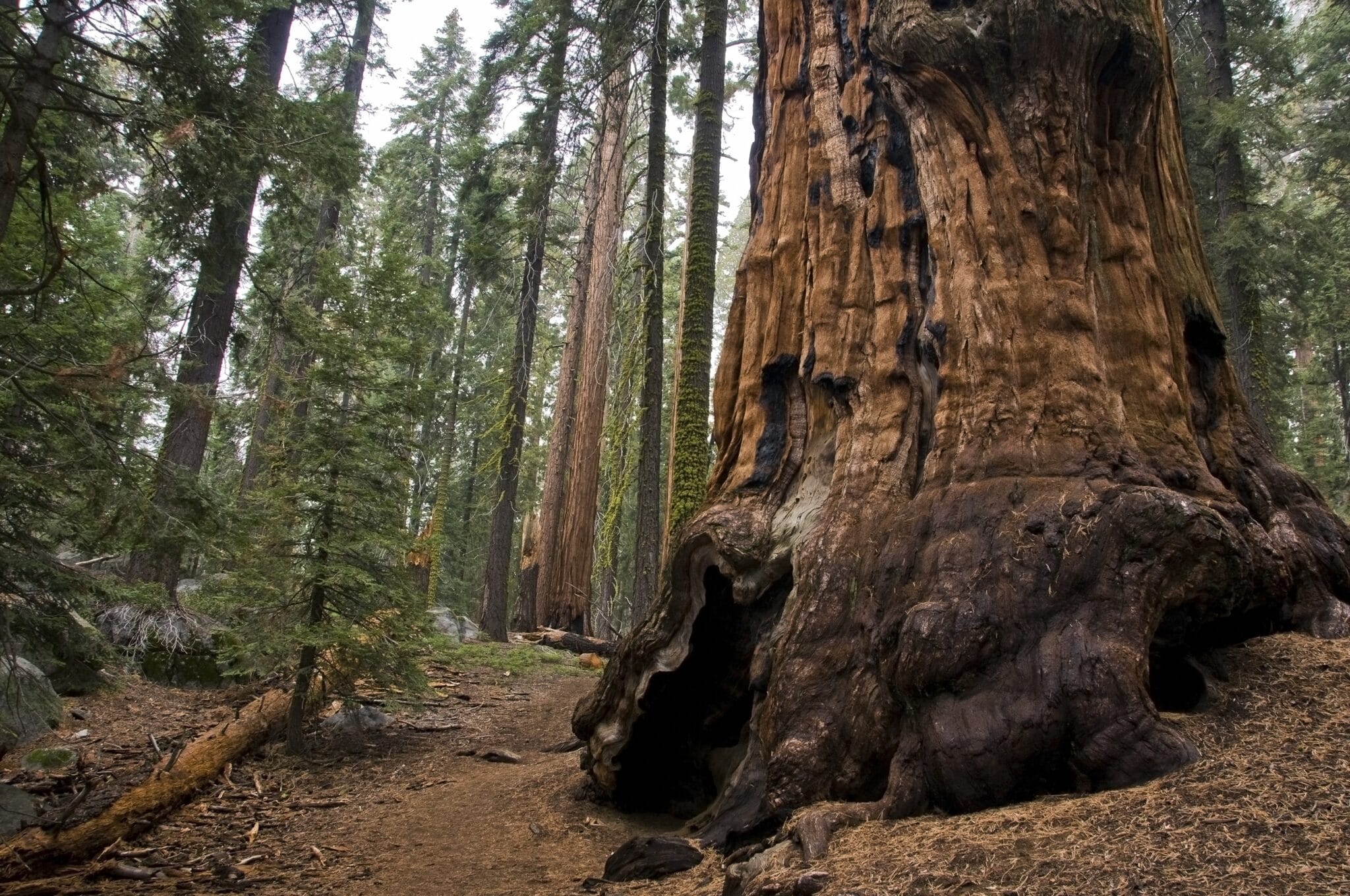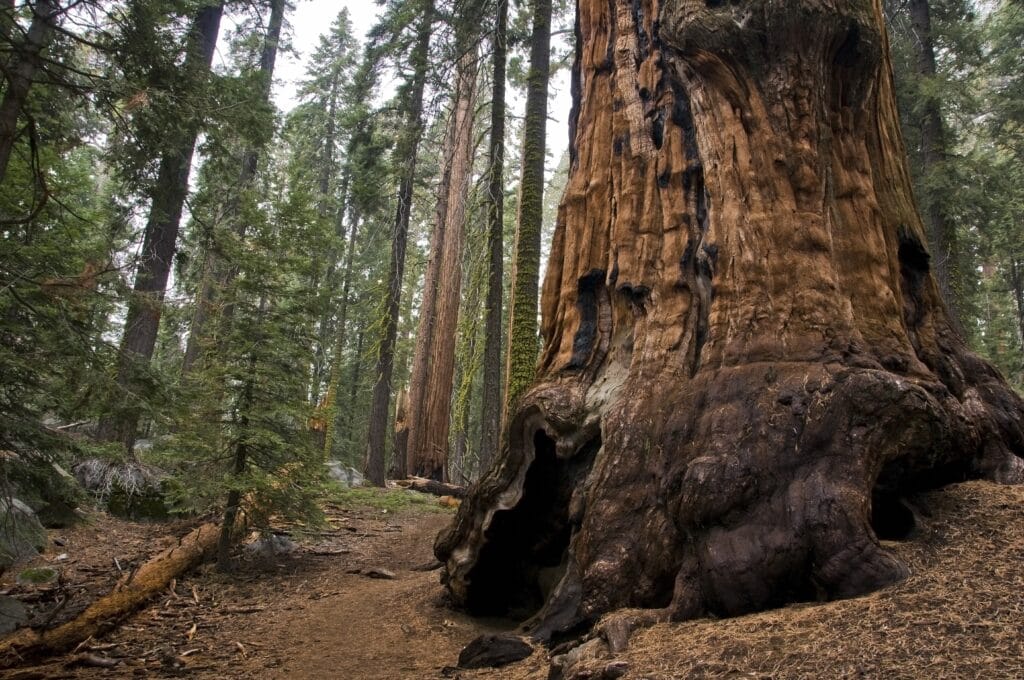 Sequoia National Park is a park of huge, giant trees. In fact, the Giant Sherman Tree lives in the park, which is the largest tree on earth by volume. The region is home to blooming wildflowers and a ton of wildlife. Spot bobcats, rattlesnakes, and more when you visit Sequoia National Park!
5. Crater Lake National Park, Oregon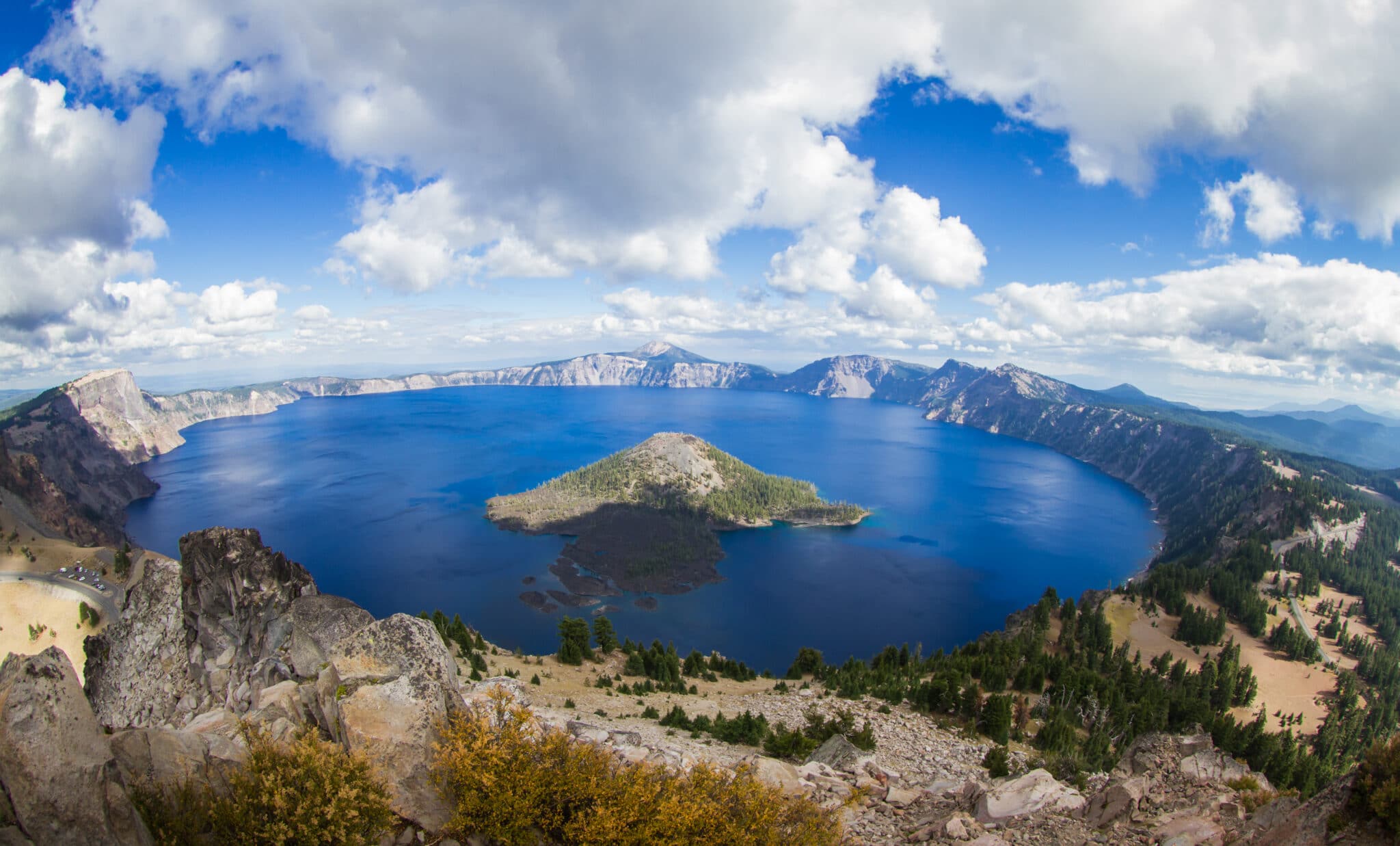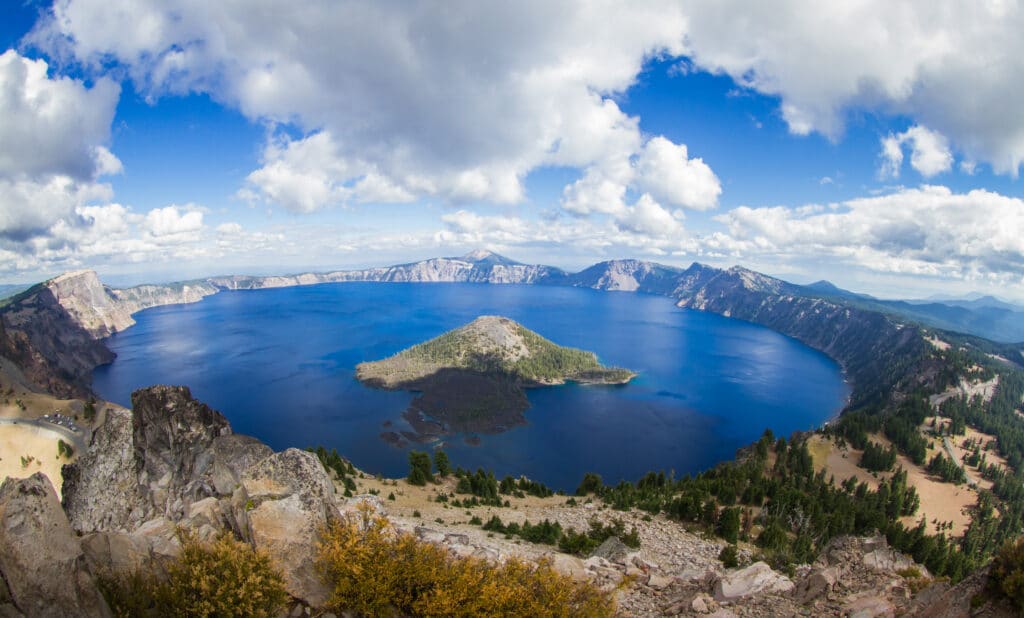 Crater Lake National Park is a spectacular national park. It contains the deepest lake in all of the United States with blue, cold, clear water. Water arrives in the lake from either rain or snow, but where it leaves is a scientific mystery. Crater Lake National Park has four different forest zones to explore and many viewing spots around Rim Road. Drive, walk, run, cycle, or travel however you prefer to see Crater Lake. Its formation began with a volcanic eruption, giving the national park a deep, intriguing history.
6. Kenai Fjords National Park, Alaska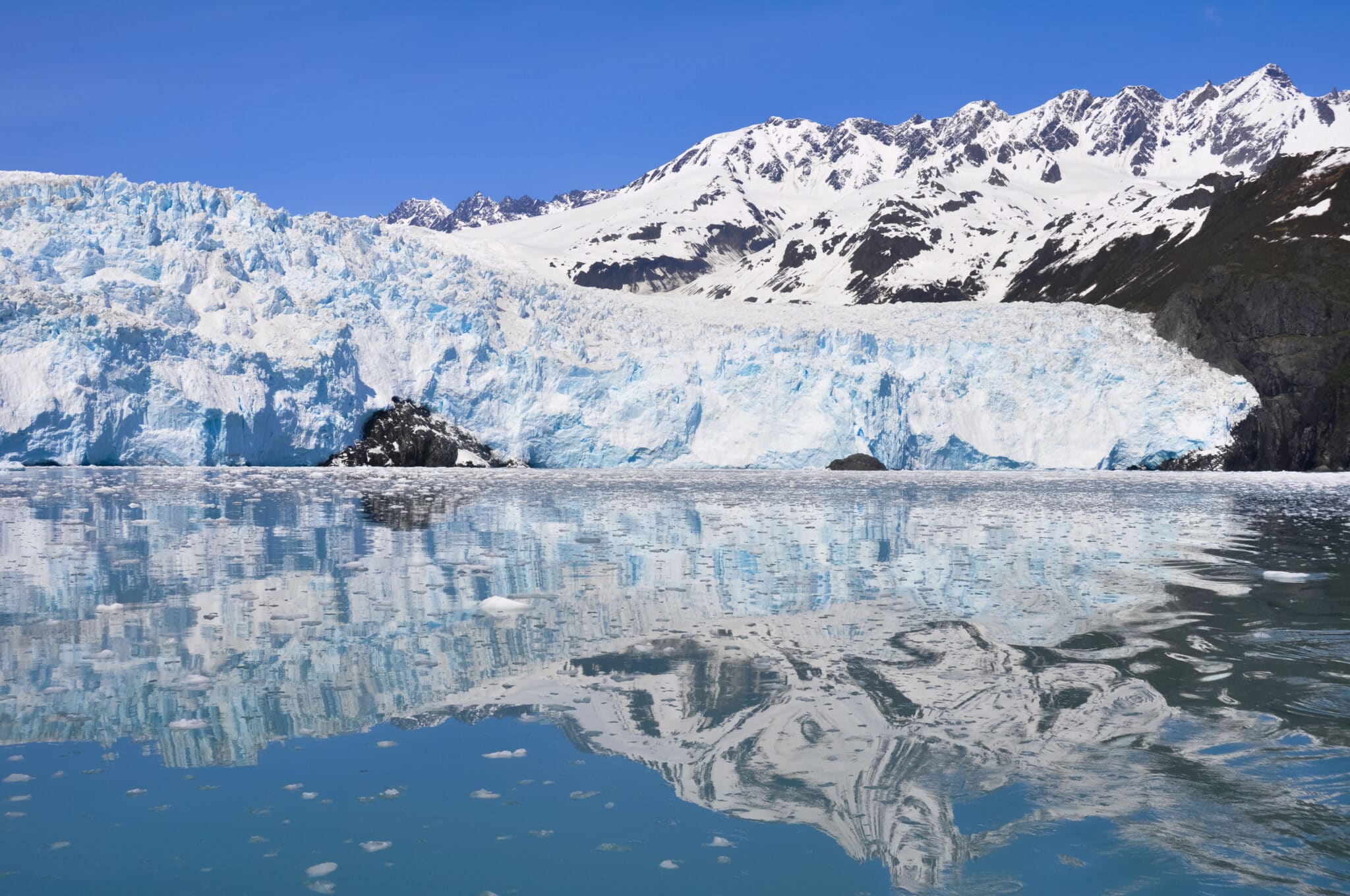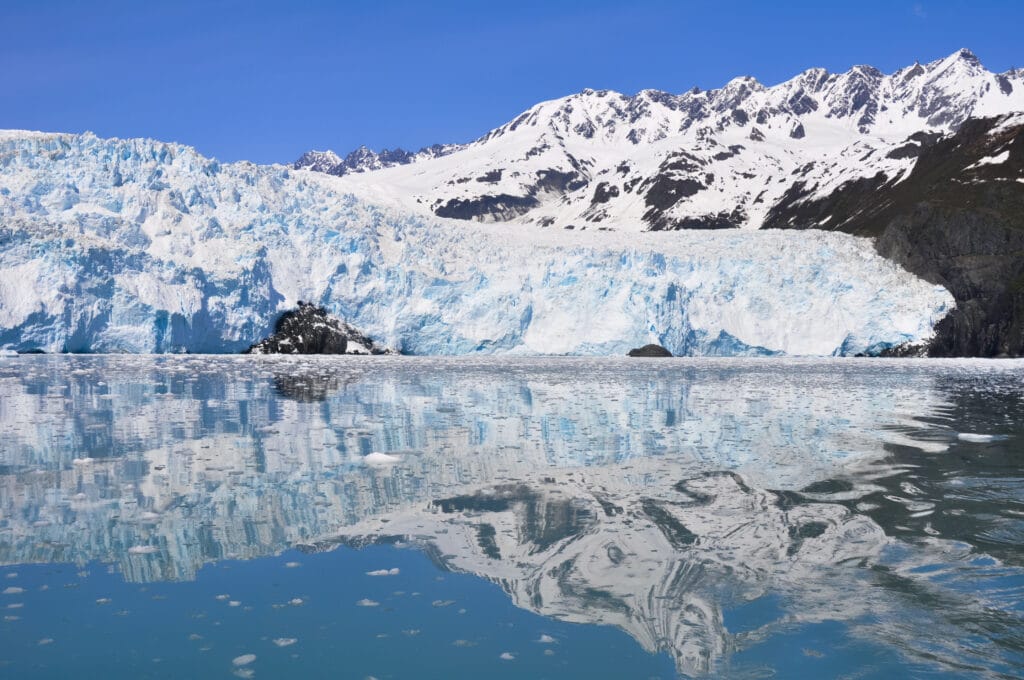 If you're looking for a miraculous and spectacular place to visit, then Kenai Fjords National Park in Alaska is for you. It was created to protect the Alaskan wilderness and spans across more than 600,000 acres. The park offers boat tours, kayaking, biking, cross country skiing, etc. It's also home to one of the largest ice fields in the United States: Hoarding Ice Field. In addition, Kenai Fjords National Park is home to brown and black bears, moose, killer whales, and more. 
7. Grand Teton National Park, Wyoming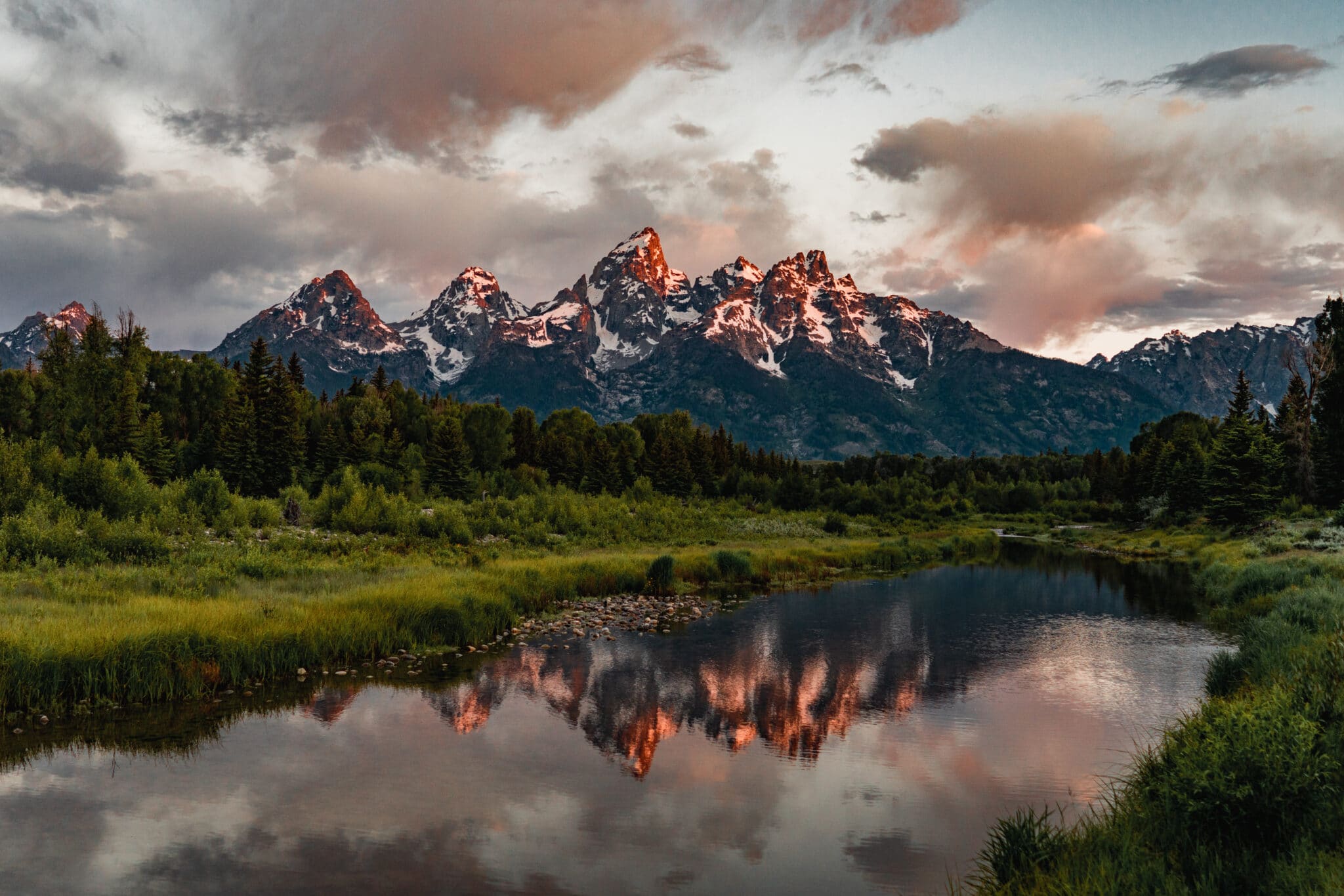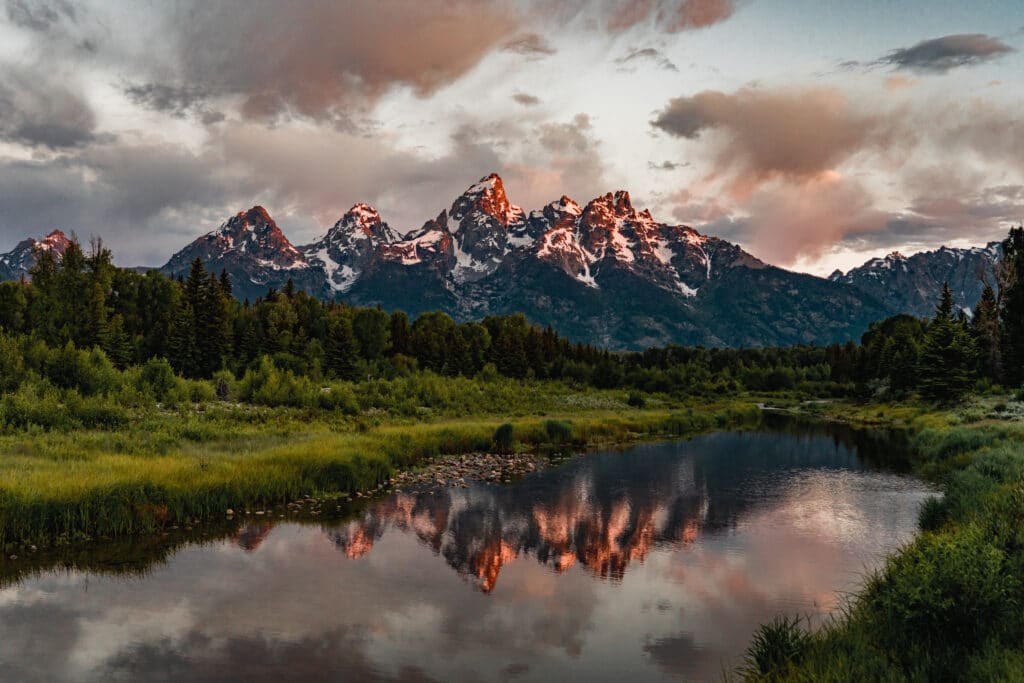 Stretching more than 310,000 acres, Grand Teton National Park is spectacular. This national park has over 200 miles of trails with a gorgeous view of jagged mountain peaks. Grand Teton National Park has the famous "Signal Mountain" and Jenny Lake. There are many spots to stop and look out over the impressive lake and appreciate the sheer beauty of this park. Along the trails you'll find many historic sites, plaques, and other monuments telling the tale of the park and its history.
8. Great Smoky Mountains National Park, Tennessee & North Carolina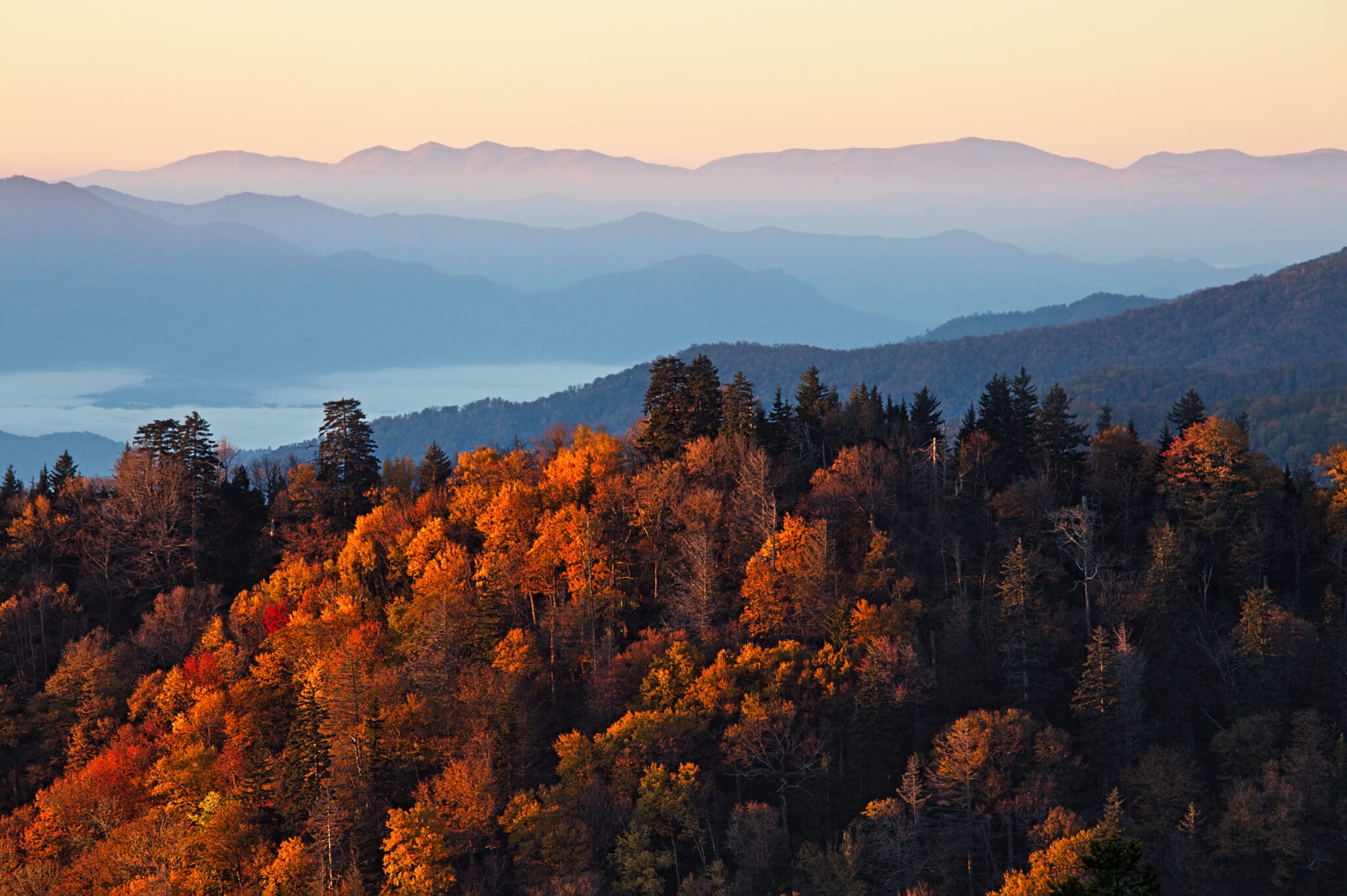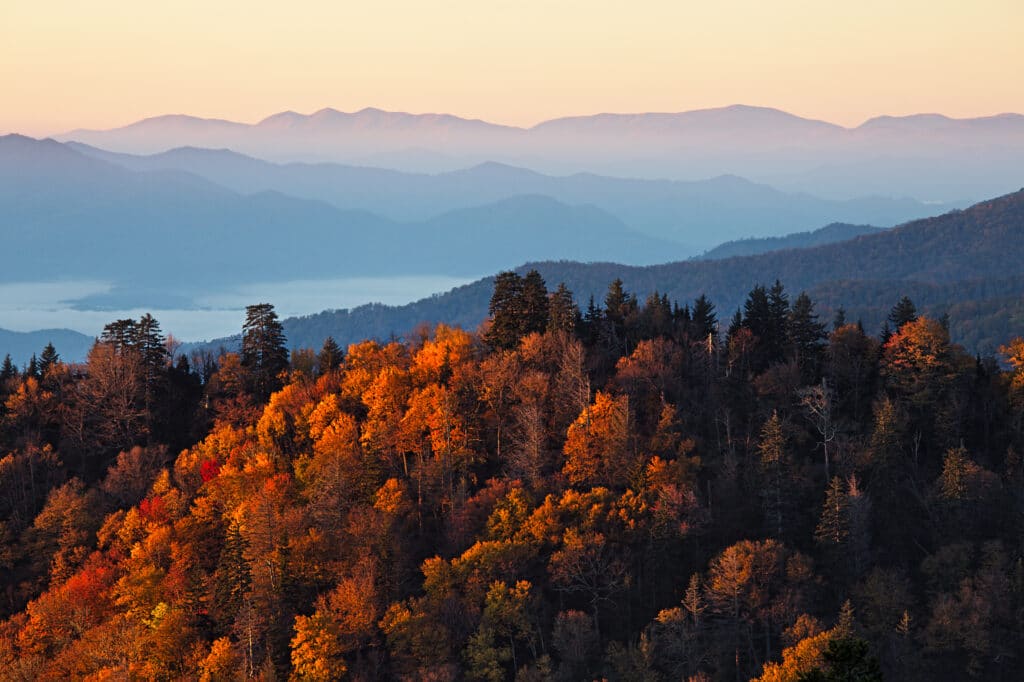 Visiting Great Smoky Mountains National Park is truly an incredible experience. Imagine towering mountains, thick forests, and harmonious waterfalls all in one place. This national park is a great place to hike, camp, and enjoy nature. There are gardens of bright wildflowers pouring through everywhere, making this park a colorful place to be. One of the most popular things to do at this park is the Roaring Fork Motor Nature Trail: a 6-mile one-way loop that offers the most gorgeous views in the park!
9. Mammoth Cave National Park, Kentucky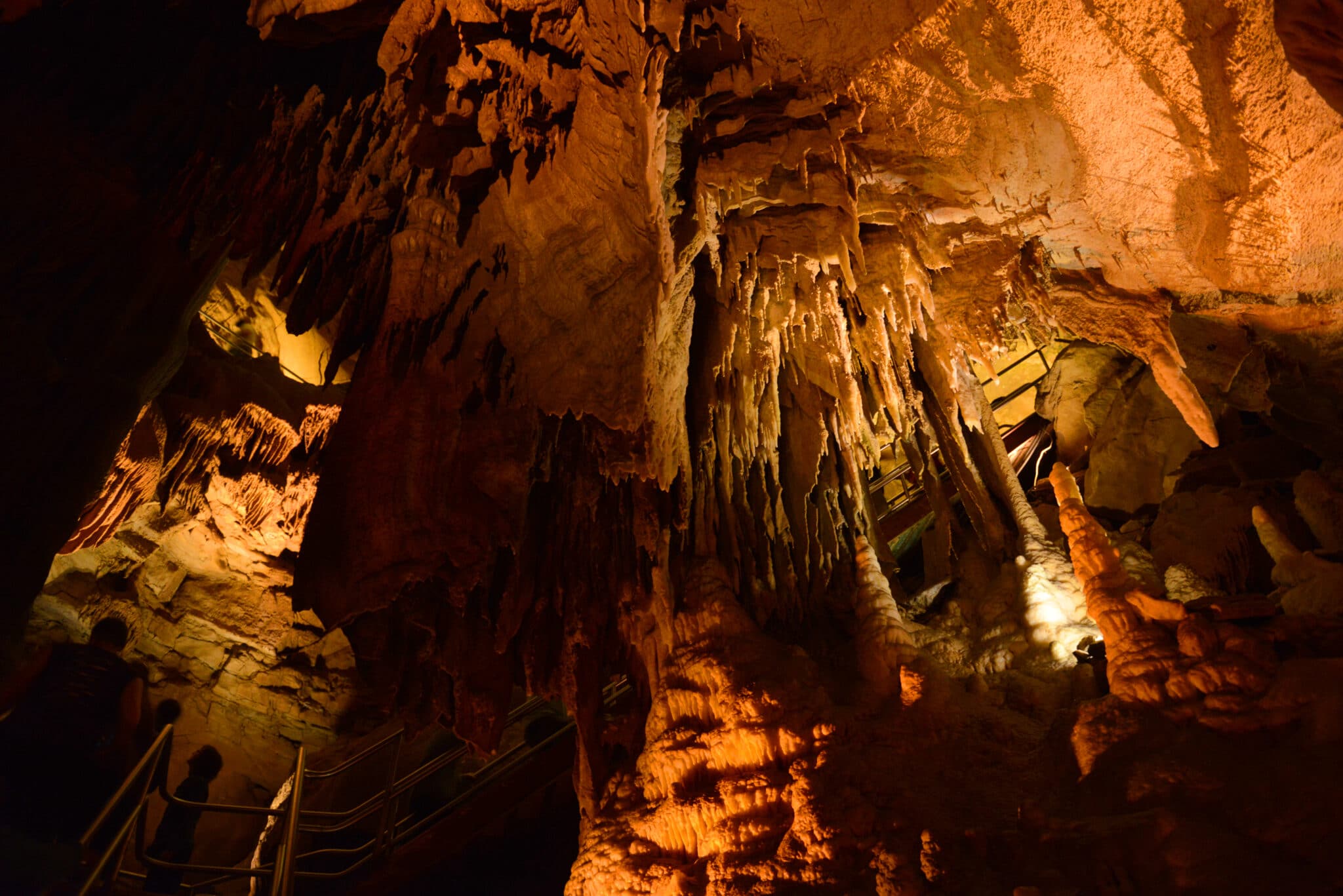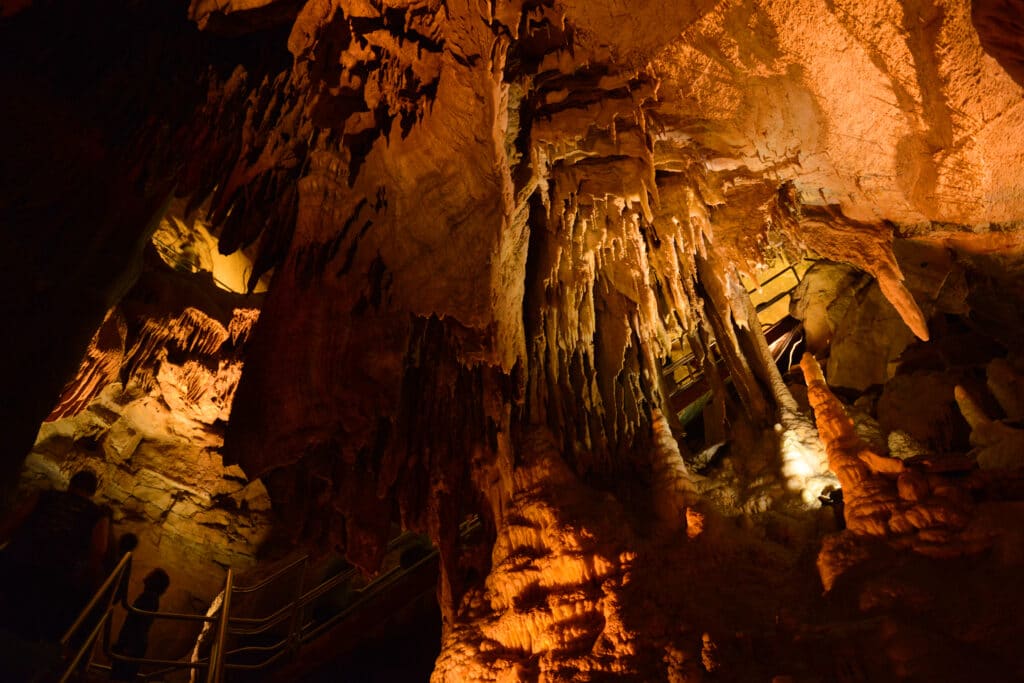 Mammoth Cave National Park can be found underground in the state of Kentucky. It's the world's longest known cave system and contains over 405 miles of caves. The caves formed naturally with weather and erosion over time and look magnificent! They are inhabited by several unique animals such as eyeless fish and cave crickets. 
10. Badlands National Park, South Dakota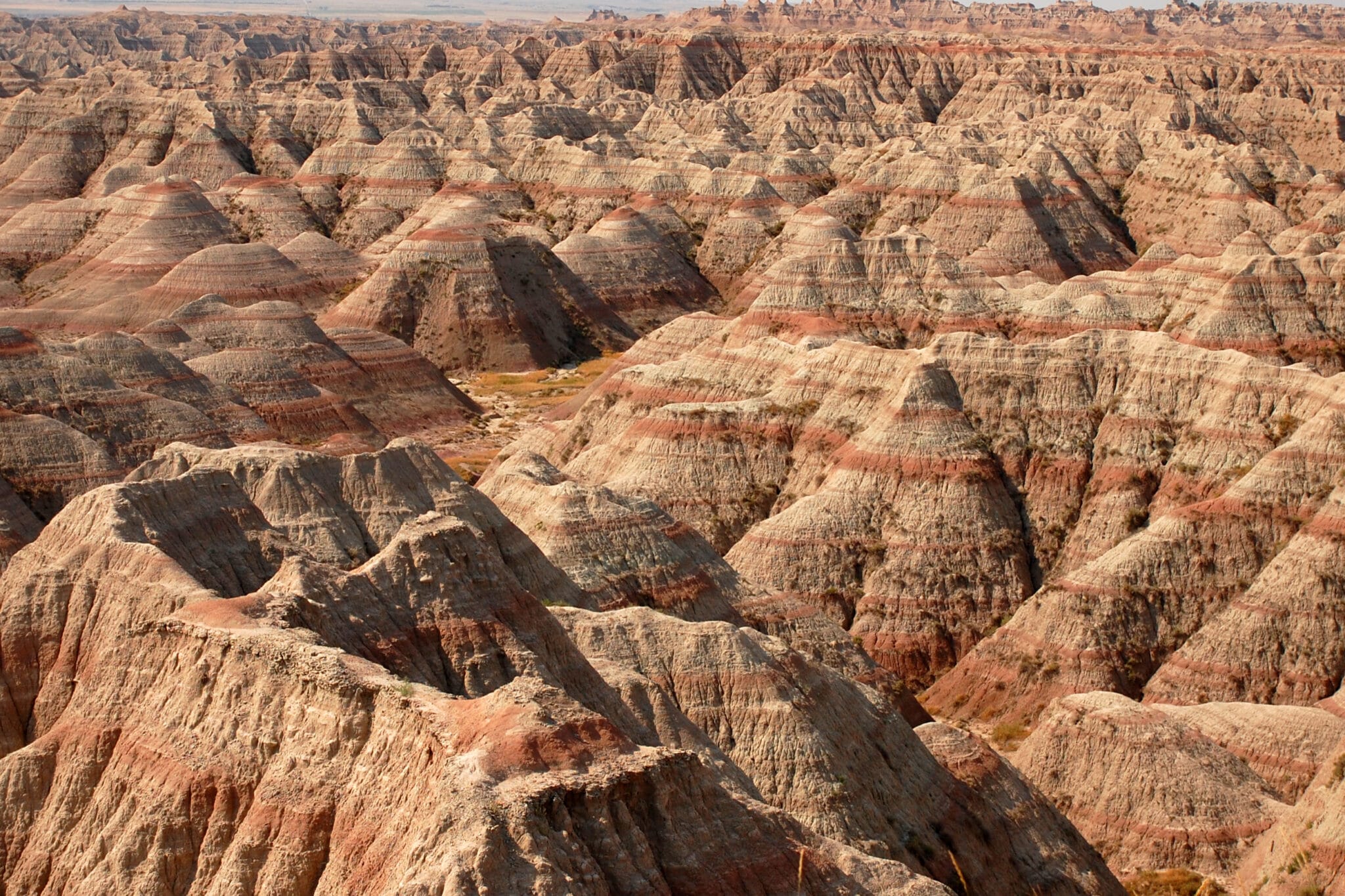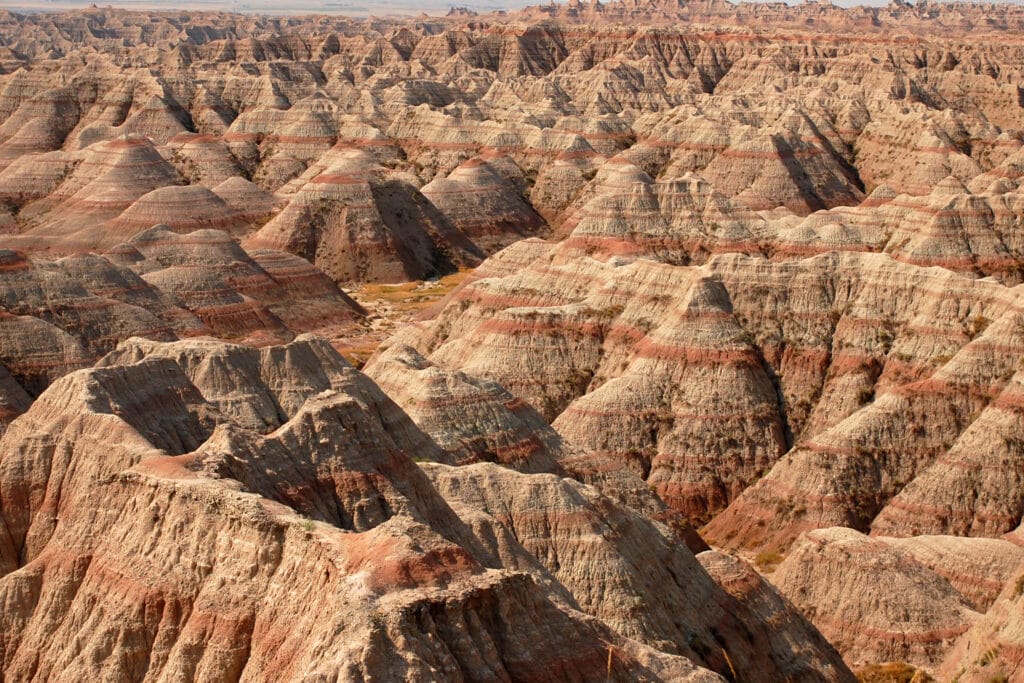 Badlands National Park features a rugged but colorful terrain. Its desert-like landscape is a wonder to explore. The park has two campgrounds and several hiking trails. In addition, the park offers ranger talks, a gift shop, interactive exhibits, and a real paleontology lab with scientists during the summer seasons. Badlands National Park has 75 million years of geology history waiting to be explored!
11. North Cascades National Park, Washington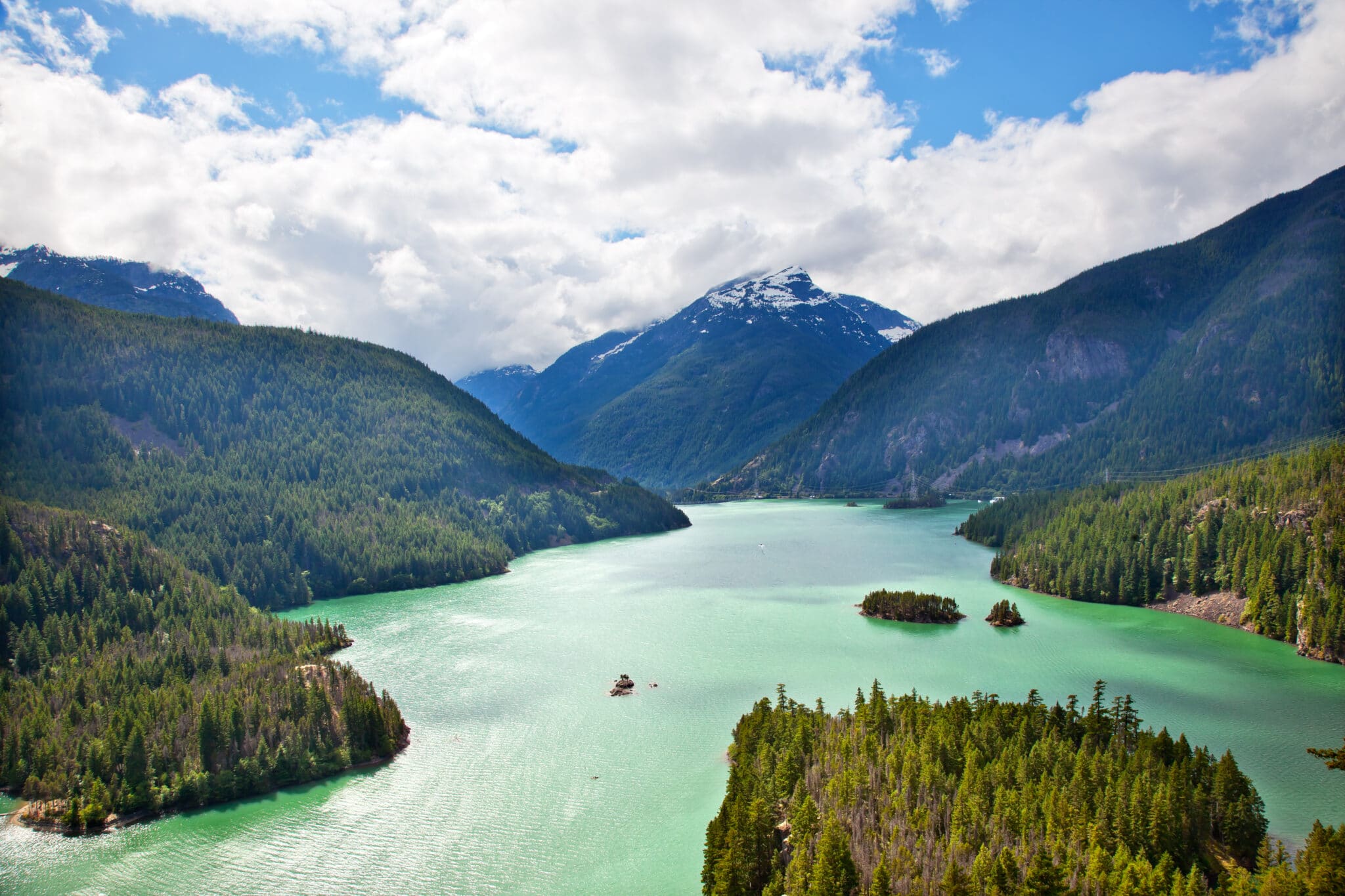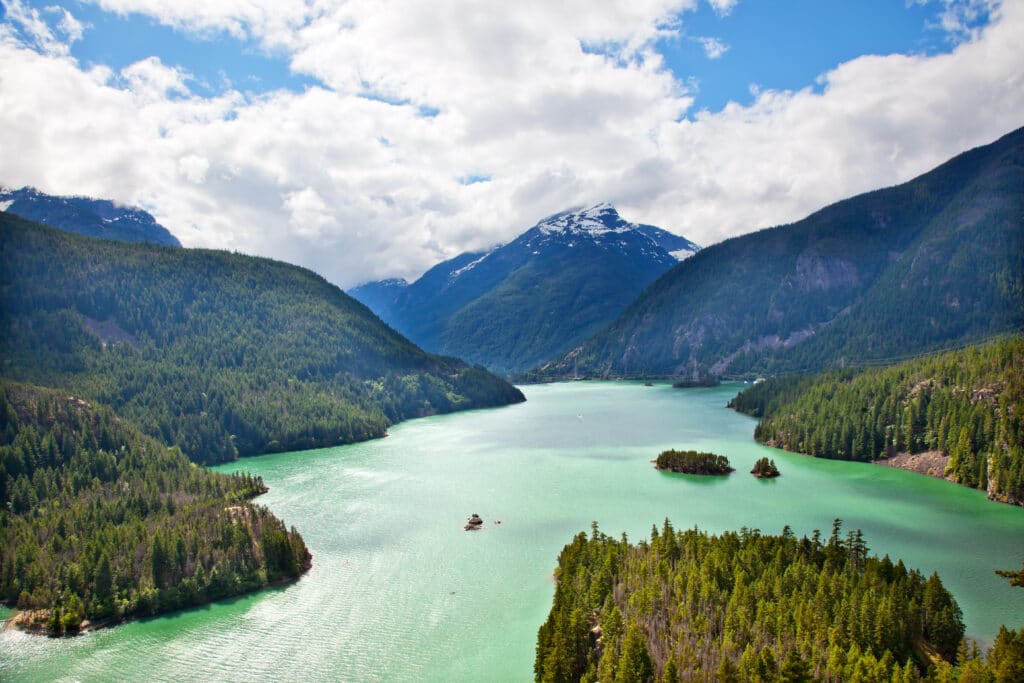 North Cascades National Park spans more than 500,000 acres. The majority of the park is protected as wilderness, which means there aren't many structures or roads. Imagine tall alpine mountains as a backdrop, thickly forested valleys that flood every surface, and in front of you a spectacular blue lake. No need to imagine when you visit North Cascades National Park.
12. Arches National Park, Utah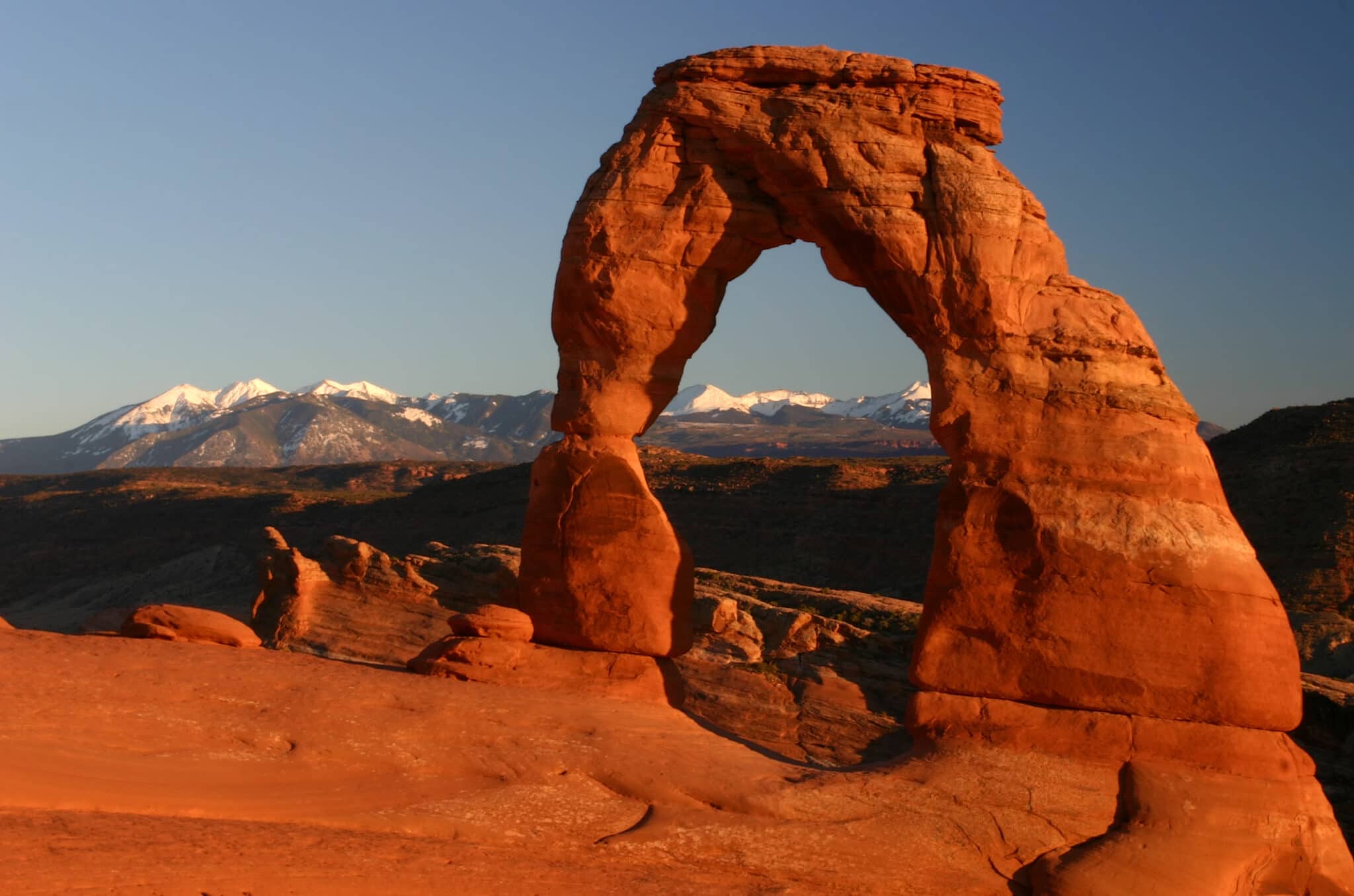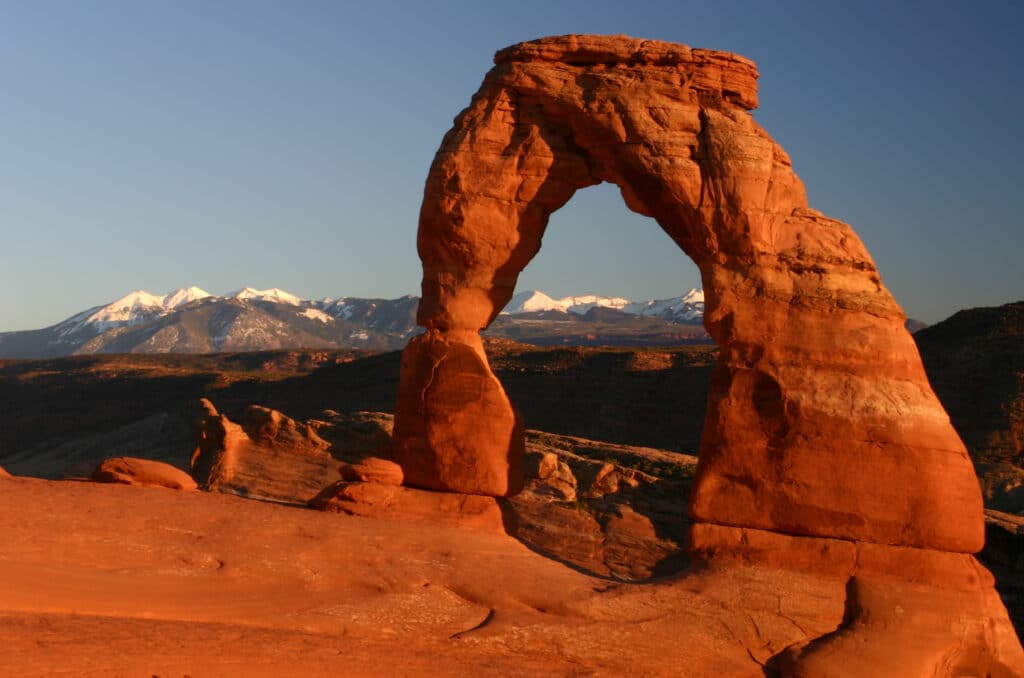 Get ready to gaze in wonder as you see more than 2,000 natural sandstone arches at Arches National Park. Arches National Park has a very diverse terrain and is a beautiful place to explore. The Colorado River borders the park on the southeast side. Have fun hiking, rafting in summer, and even rock climbing at this national park!