If you follow us at all on Facebook, Instagram, or Twitter, you'll know we have been absolutely astounded by the beauty of Scotland. The landscape, animals, and plethora of Scottish castles dotting the oh-so-green countryside are pretty hard to beat.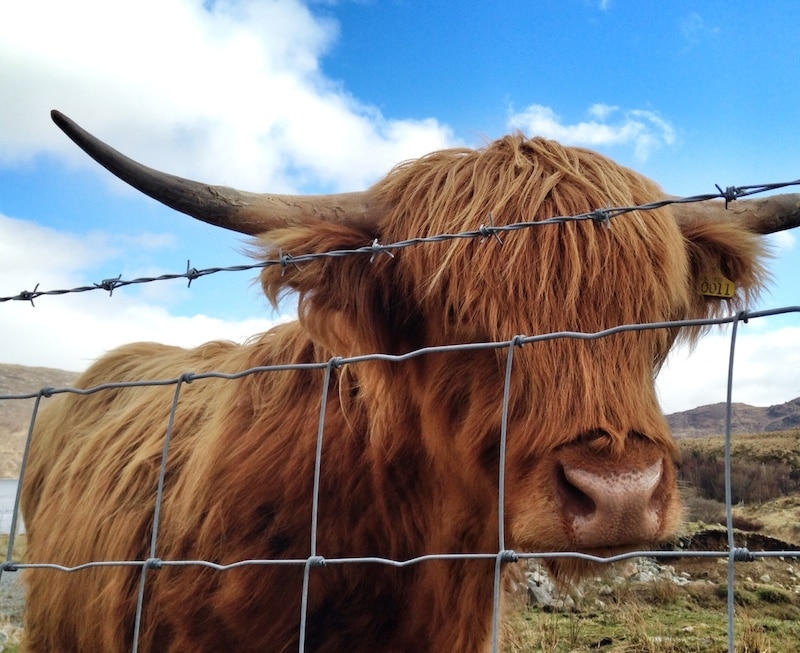 As we've got a post going up on the Travel Underwriters blog today about our favourite castles in Southern Portugal, I thought I'd write something about the best Scottish Castles we've seen so far in during our eight weeks in this country. Some are in great shape, and some in absolute ruins, but every single one of these Scottish castles is astoundingly beautiful!
1. Dunnottar Castle near Stonehaven, Scotland
By far, Dunnottar is the best Scottish castle we've seen so far. Perched high above the North Atlantic atop an emerald green cliff a few miles south of the picturesque village of Stonehaven, and surrounded by frigid blue waters, Dunnottar Castle is in ruins. But man, are they pretty ruins. A trip to Dunnottar Castle will make you feel like you've been transported to another place and time, one that is filled with bonafide magic. If you're on a tight budget, you can simply stand on the cliff top and admire it from afar (that's what we did). However, if you feel like blowing a few quid, you have the option to buy a ticket and wander among the ruins.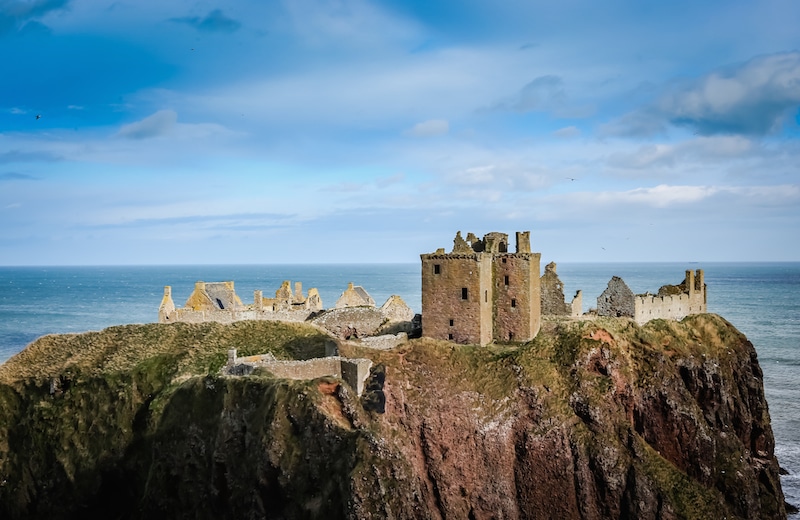 2. Eilean Donan Castle near Kyle of Lochlash
If you find yourself traveling to the Isle of Skye, a stop at Eilean Donan Castle near the Skye Bridge is a must. A Scottish icon, it is one of the most photographed of all the Scottish castles. If you've ever picked up a tourist brochure about Scotland, you've probably already seen it. Set on its own island with a beautiful view of the Isle of Skye, it's hard not to fall in love with this Scottish castle, and fantasize about running away to lead a rugged, windswept life as a Scottish nobleman or noble lady!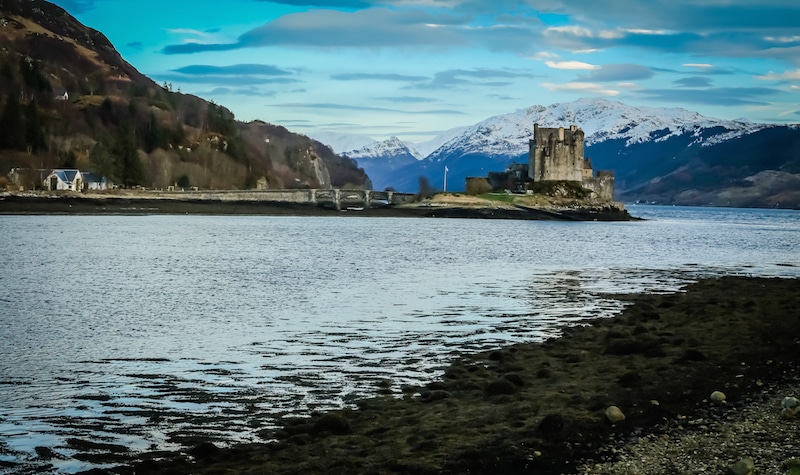 3. Urquhart Castle near Inverness
A trip to Scotland isn't complete without a trip to Loch Ness for some good ol' fashioned Nessy hunting. And while you're waiting for the mystical beast/friendly sea monster to appear, you'll want to swing by Urquhart Castle. This castle (yes – it too is in ruins) has seen some fierce military battles over its lifetime, making it historically and visually interesting for visitors, and one of the most historically significant Scottish castles standing today.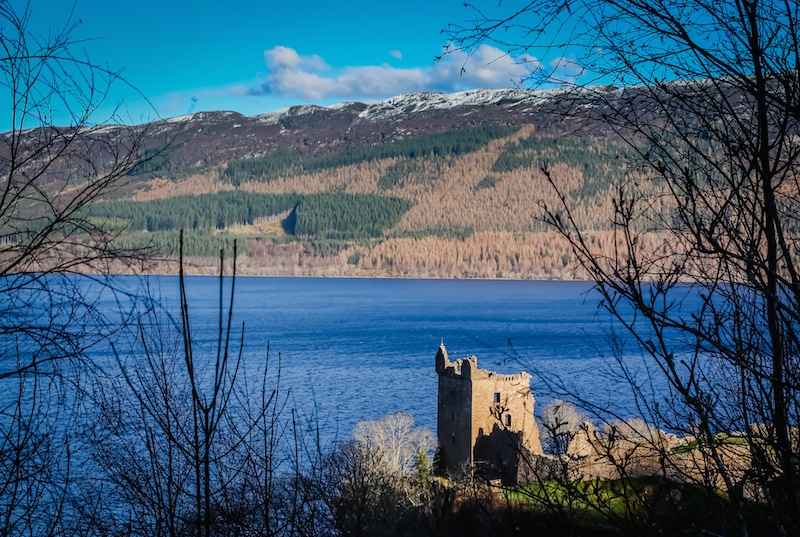 4. St. Andrew's Castle in St. Andrews, Scotland
Also in ruins, the castle at St. Andrews isn't quite as lovely as some of the other Scottish castles, but it's hard to skip given the fact that St. Andrews is the setting of a real life, modern fairytale, being the place that Britain's Prince William and Kate Middleton met and fell in love. St. Andrews is also famous for golf, being the self-proclaimed birthplace of golf. It has also hosted multiple British Open competitions, as far back as 1873. You can wander around St. Andrews Old Course for free, at your own risk.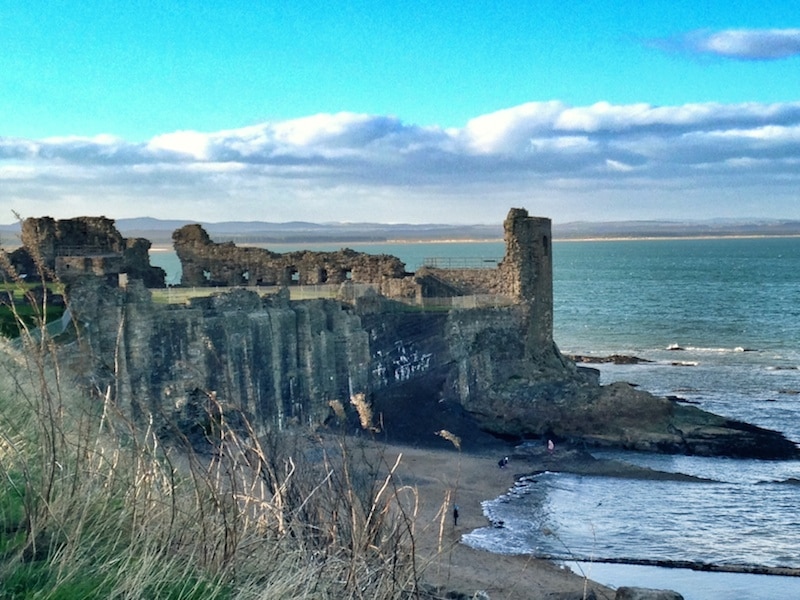 5. Edinburgh Castle 
Most visitors to Scotland are going to swing through Edinburgh, and with good reason: Edinburgh is full of beautiful neighbourhoods, an awesome beer and scotch whisky culture, and is of course the capital of this beautiful country! Although it isn't as beautiful as some of the other castles in this list, it is an imposing presence in Edinburgh. Given that many tourists only see Edinburgh, this might be the most popular Scottish castle of all.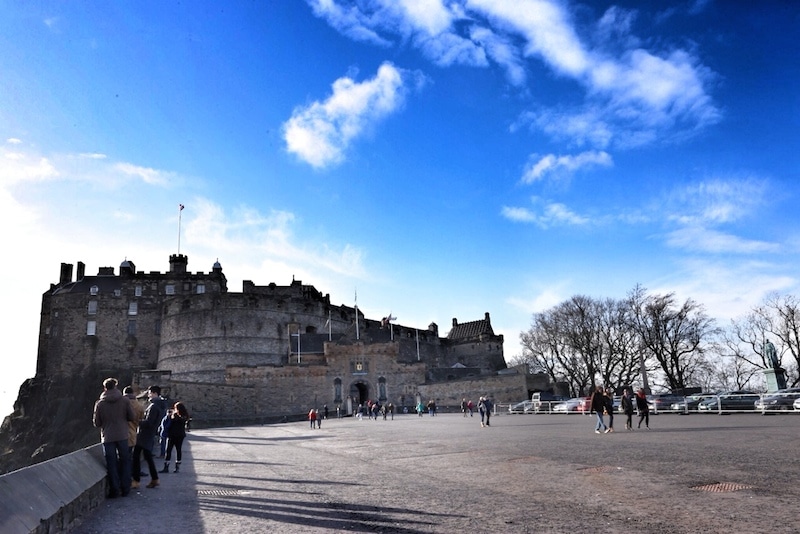 Obviously, we've missed hundreds of castles – Scotland is full of them! So tell us, which have you visited that we left out? Which Scottish castle is your favorite?