Things to do in Leeuwarden: Leeuwarden Travel Tips from A Local Tour Guide. A Quick List of What to Do in Leeuwarden from a Local!
This post is part of our City Tips from a Local interview series, where we interview locals for insiders travel tips about their city! Today, we're chatting to Henk Leutscher, the local behind the wildly popular A Guide to Leeuwarden, which runs walking tours around the city showcasing Leeuwarden's highlights, hidden spots, and best things to do in Leeuwarden. If you're wondering what to do in Leeuwarden, read on for Henk's top tips!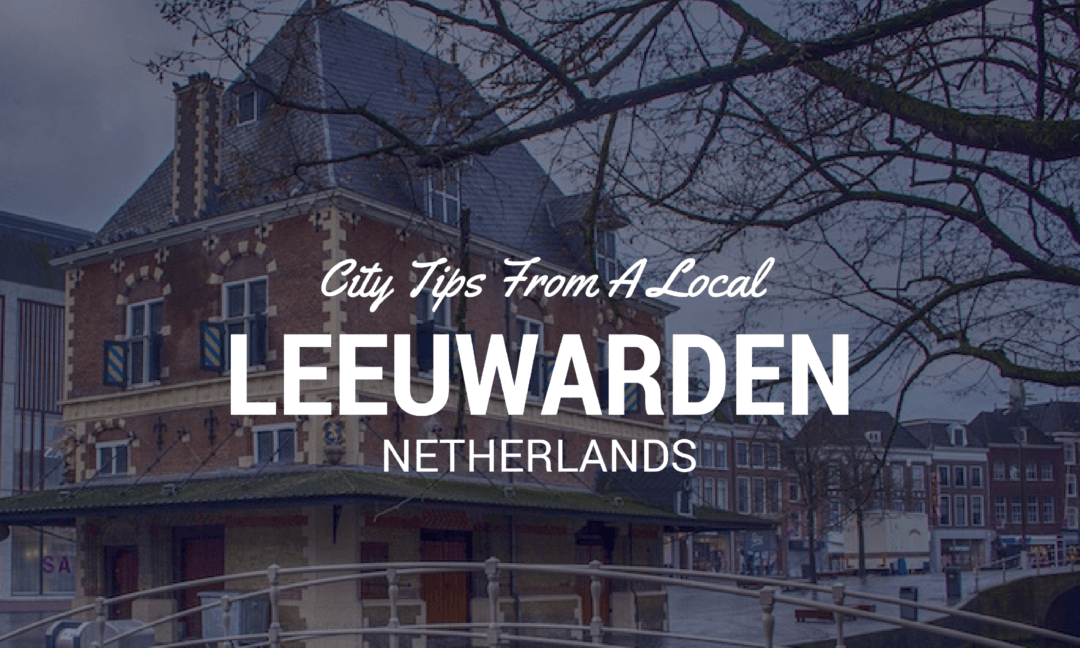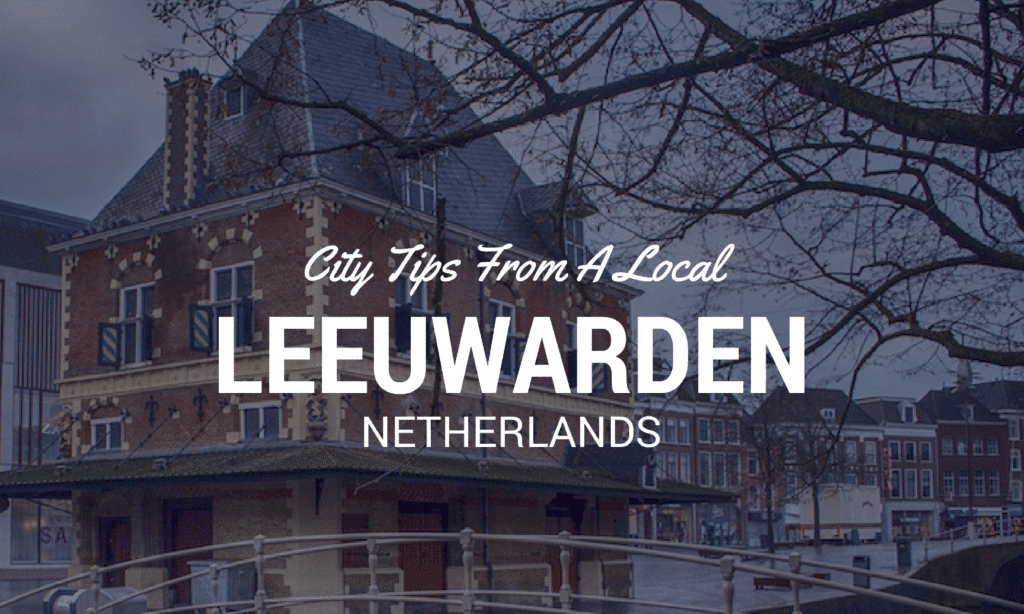 Disclosure: This Leeuwarden Guide contains affiliate links. That means we earn a commission when you use the links on this site to book a hotel, buy your travel insurance, etc.. You don't pay anything extra. If you'd like to learn more about how this works, you can read more under our Disclaimer page.
***
Thanks for Taking the Time to Chat with Us, Henk! Can you Tell Us About Your Life as a Local in Leeuwarden, Netherlands?
About 15 years ago I moved to Leeuwarden to study. I left twice to travel the world, but I always came back to Leeuwarden. Now, I am working as a guide in the city and in the Fries Museum*.
* The 'Fries' part of 'Fries Museum' is not pronounced like 'french fries,' but more like 'freece' (rhymes with fleece).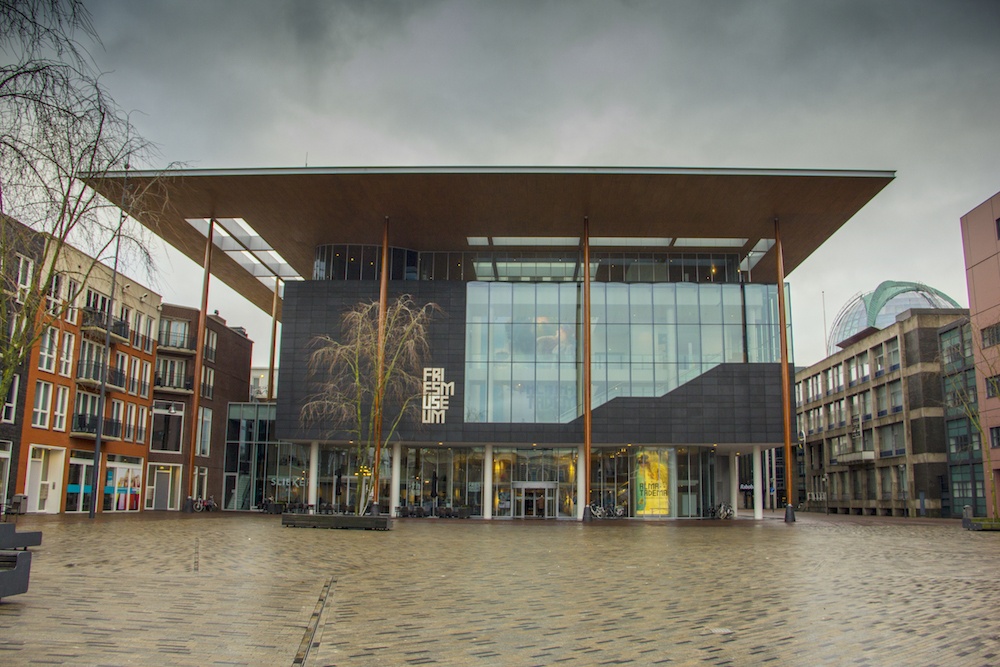 What Are Your Favorite Spots for a Beer or Cocktail in Leeuwarden?
The best place to drink a beer is Speciaalbier Café de Markies (Groot Schavernek 19).
It's a craft beer café that has more than 250 beers on their menu. If you like beer, this place is like heaven! Also, their decorations are beautiful: they've got chandeliers made from empty beer bottles, and when you're in the restroom, you use a beer tap to wash your hands (but don't worry, you don't wash your hands with beer)!
What Are Your Top Don't Miss Highlights In Leeuwarden?
The old city center of Leeuwarden is one big highlight!
To be a bit more specific, you should visit the leaning tower called Oldehove! This 39 meter (128 feet) tower leans a full 1.99 meters (6.5 feet), and is the symbol of the city. The church that stood next to it is no longer there.
Another interesting place is the Big or Jacobean Church that was built in 1245, and is still standing. It's one of three churches in the Netherlands where ancestors of the Dutch Royal family are buried. You can also visit former royal palaces like the Stadhouderlijk hof (now a luxury hotel) and the Princessehof. The last one is now a really good ceramics museum, and also the birthplace of graphic artist M.C. Escher.
Another famous former inhabitant of Leeuwarden is Mata Hari. The famous double spy from the first world war was born here. In the Fries Museum you can learn more about her and the story of Friesland…a unique region with it's own culture and language!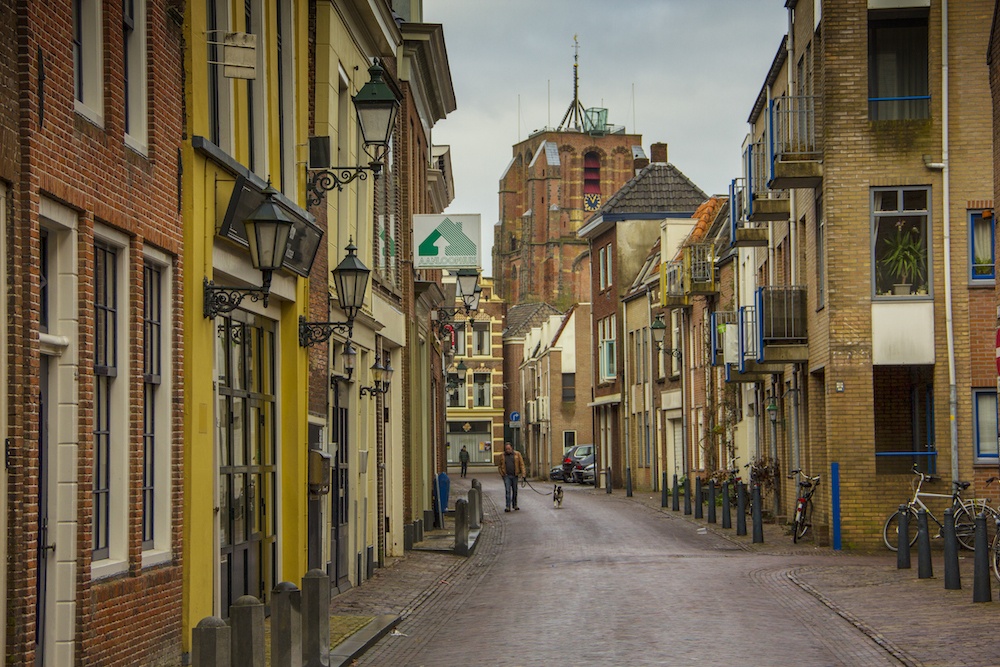 ---
Need some help planning your Amsterdam trip? Check out our guide to Amsterdam's best neighborhoods and areas to stay in our Where to Stay in Amsterdam Guide.
---
What Are Some Hidden Gems You Want Visitors to Know About In Leeuwarden?
The Blokhuispoort is a former fortress that was turned into a prison in 1580 and remained one until the end of 2007. Since then, it's been a cultural hub with a café, restaurant, music stage (Stage Asterisk), and Alibi Hostel (private rooms available). In the future, there will also be a library. The Blokhuispoort is also the headquarters of the Cultural Capital 2018 program.
Another hidden gem is the Oude Stadsbegraafplaats (the old city graveyard). This 19th century graveyard was designed as a park, and has a special atmosphere, as the graveyard is in decay.
Finally, be sure to enjoy some of the local street art. Local artist LJ van Tuinen has made many works with a message, but also shows his adoration of the Canadian Rapper Madchild (part of Swollen Members).
What Is the Coolest Neighborhood in Leeuwarden & What Should a Visitor Do There?
Leeuwarden is a small city, so if you come here, you'll spend almost all your time in city centre. Stroll along the canals and bridges, visit the Weigh House (De Waag) and enjoy all the 17th century houses that make this a typical Dutch city.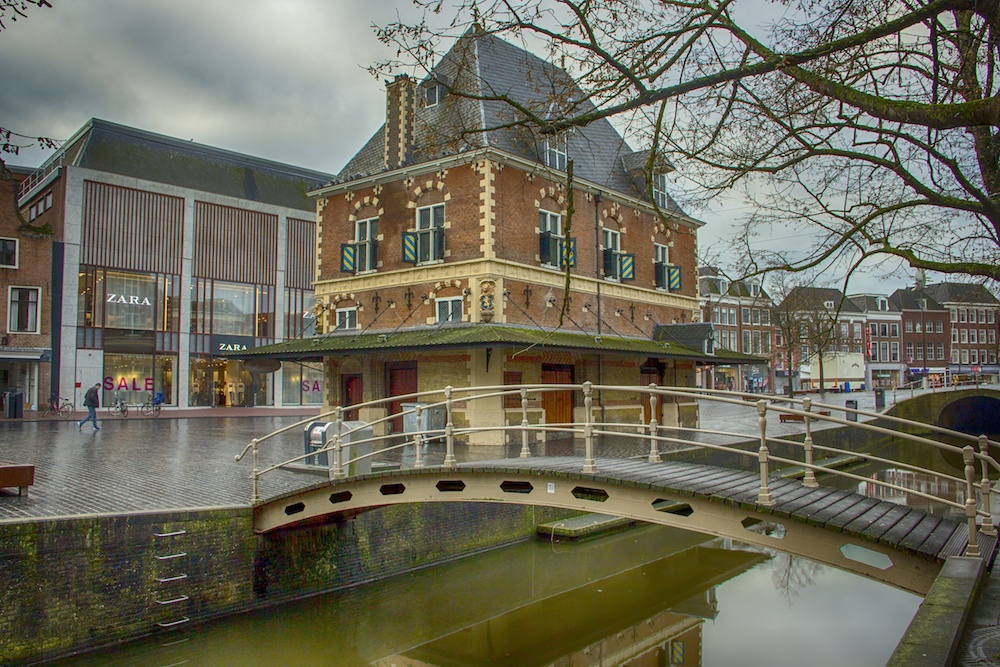 ---
Things To Do in Leeuwarden Map
If you're planning a trip to Leeuwarden, do yourself a favour and save this map to your Google Maps (hit the star icon to the right of the map title). As long as you're signed into Google Maps, you'll be able to view these locations in the Google Maps app on your smartphone.
---
What's the Best Place to Get a Great Instagram in Leeuwarden?
Any bridge is a good spot to take a great photo of this city. One of my personal favourites is the 2e kanaalsbrug at the end of the Nieuwe Kanaal. From here you can see a big canal with boats, and in the background there's a great view of the city.
---
Heading to Groningen Next? Check out our City Tips from a Local Guide to Groningen, Netherlands
---
Is There Anything Else You'd Like to Add? Anything We've Missed You Think Visitors Should Know About Leeuwarden?
Every Friday and Saturday we do Free Walking tours in Leeuwarden. They are in English and a great introduction to the city, and you can find more information about start times and meeting places on our website, A Guide to Leeuwarden.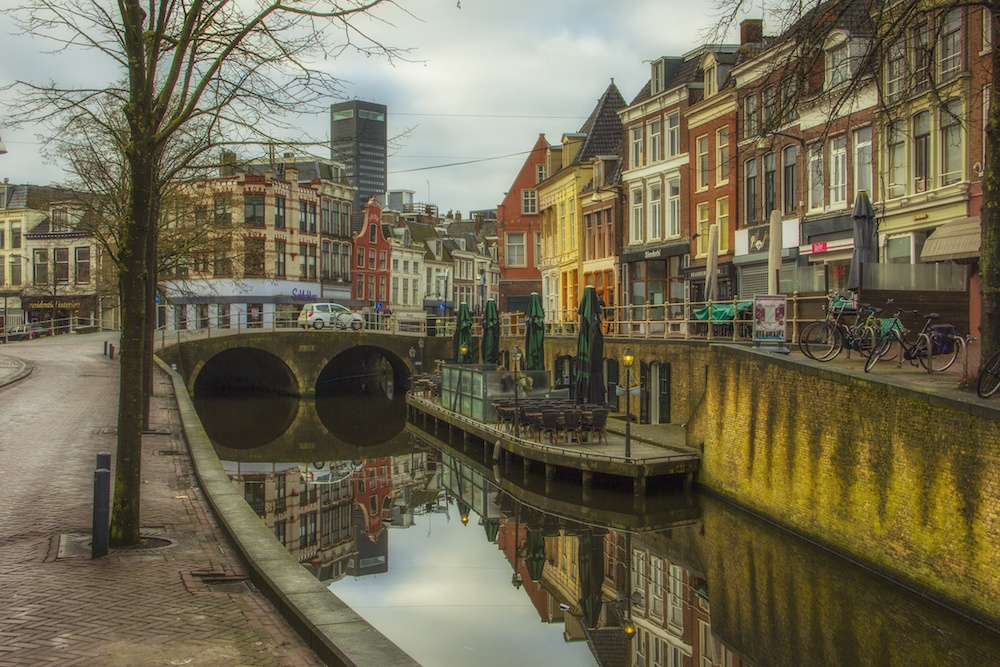 What's Your Website, and Where Can We Find You on Social Media?
Our website is A Guide to Leeuwarden, which has information about our free walking tours, and the free-to-download maps we make! Besides this we have a section on our webpage where you can find more advice about where to go in Leeuwarden.
On social media, you can find us on Facebook, Instagram and Twitter.
Any Other Accounts or Resources you Recommend for Someone Planning a Trip to Leeuwarden?
Our website has a few posts that might be helpful, including Top 10 Sights in Leeuwarden and Hidden Sights in the City.
There are also a few great Instagram accounts I recommend following, including Het mooie van Leeuwarden, the Leeuwarden city account, and the account set up for the European Capital of Culture 2018.
Disclaimer: We were guests of Merk Frysland during our two days in Friesland, and of Mooi Leeuwarden whilst in the capital city. We were scheduled to take a tour with Henk's company, A Guide to Leeuwarden, but unfortunately missed it due to train delays. We were very, very dissapointed to miss it, especially since after missing the tour, we got to chatting with a bartended who randomly told us how great Henk's tours are. So…we figured the best way to share Henk's knowledge would be through a Q&A format, which is what this blog post is! This is an unpaid post, and wasn't sponsored by Henk's company in any way.
---
Big Thanks to Henk for Sharing His Leeuwarden Travel Tips Today! Be Sure to Check out his Tours if you Go to Leeuwarden. And…If You Like this Post, Share it to Pinterest!