Things to do in Groningen: Groningen Travel Tips from An American Expat and Blogger. A Quick List of What to Do in Groningen from a Local!
This post is part of our Tips from a Local interview series, where we interview locals for insiders travel tips about their city! Today, we're chatting to Rachel Heller, who blogs at Rachel's Ruminations about the highlights, hidden spots, and best things to do in Groningen. If you're wondering what to do in Groningen, read on for Rachel's top tips!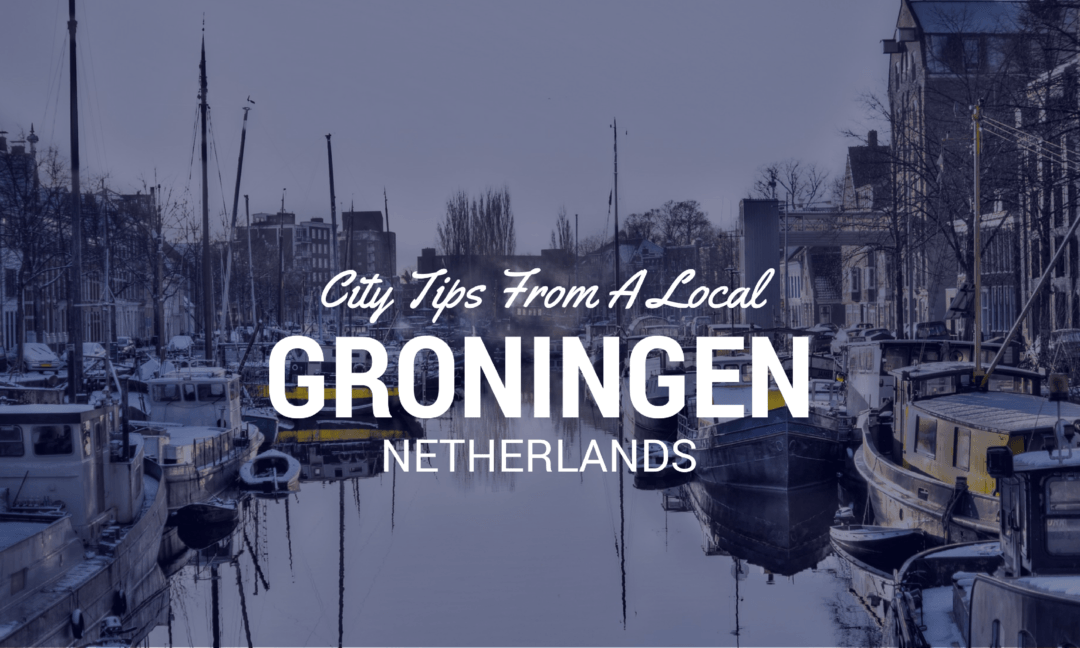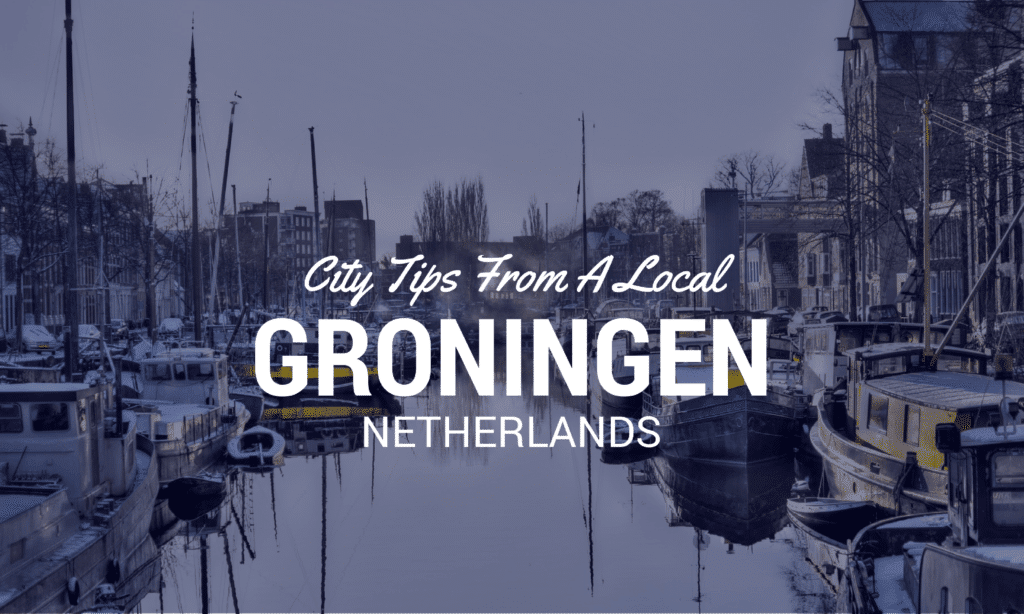 Disclosure: This post contains affiliate links. That means we earn a commission when you use the links on this site to book a hotel, buy your travel insurance, etc.. You don't pay anything extra. If you'd like to learn more about how this works, you can read more under our Disclaimer page.
***
Thanks for Taking the Time to Chat with Us, Rachel! Can you Tell Us About Your Life as a Local in Groningen, Netherlands?
Groningen is a friendly, pleasant college town of about 200,000 residents. Because of the large university here, Groningen has all of the arts and culture of a much bigger city, but in a much more livable package, and with a younger-than-average population.
I moved here from the US 19 years ago with my Dutch husband. Since then, I've worked as a teacher, first in a local secondary school, then in an international school, and now at a teacher-training college. What's especially great about living in Europe is that we get to travel a lot: we get lots of vacation time, and everything is nearby, so exploring Europe is easy. All that travel is what led me to becoming a travel blogger.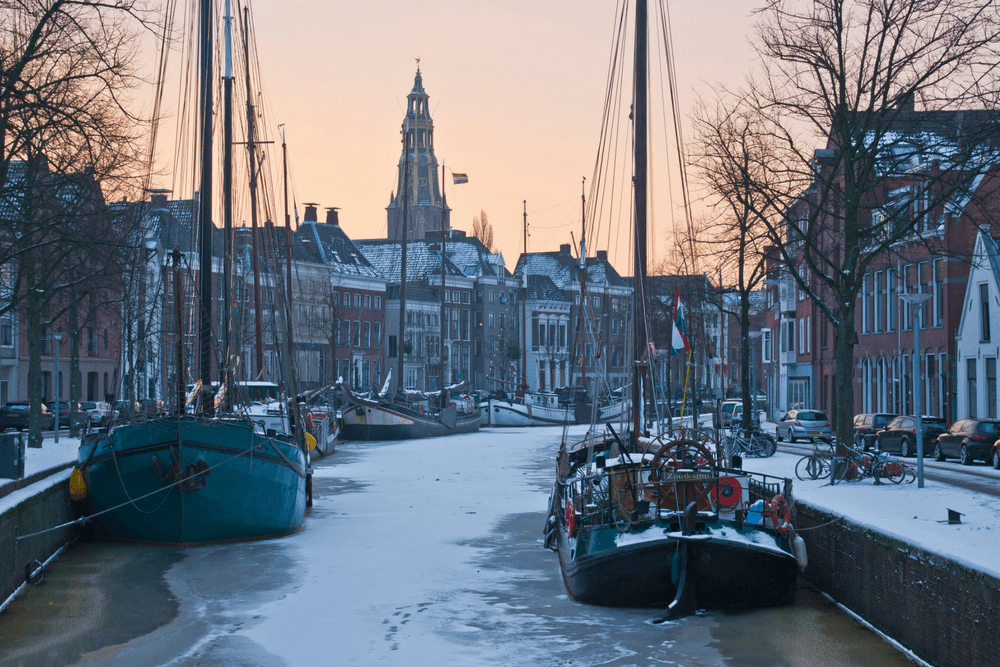 What Are Your Favorite Spots for a Beer or Cocktail in Groningen?
De Drie Gezusters (Grote Markt 36/39) is the most popular spot in town. It sprawls across three historic buildings right on the Grote Markt in the center of town. If the weather's nice, the seating outside is hugely popular.
Another popular one is Nieuwscafe (Waagplein 5), right between the two main market squares in town: the Grote Markt and the Vismarkt.
One of my favorites, though, is Het Feithuis (around the corner from the Martinitoren, the high clock tower on the Grote Markt), which is in a former villa and is generally a great place for a quiet drink or a meal.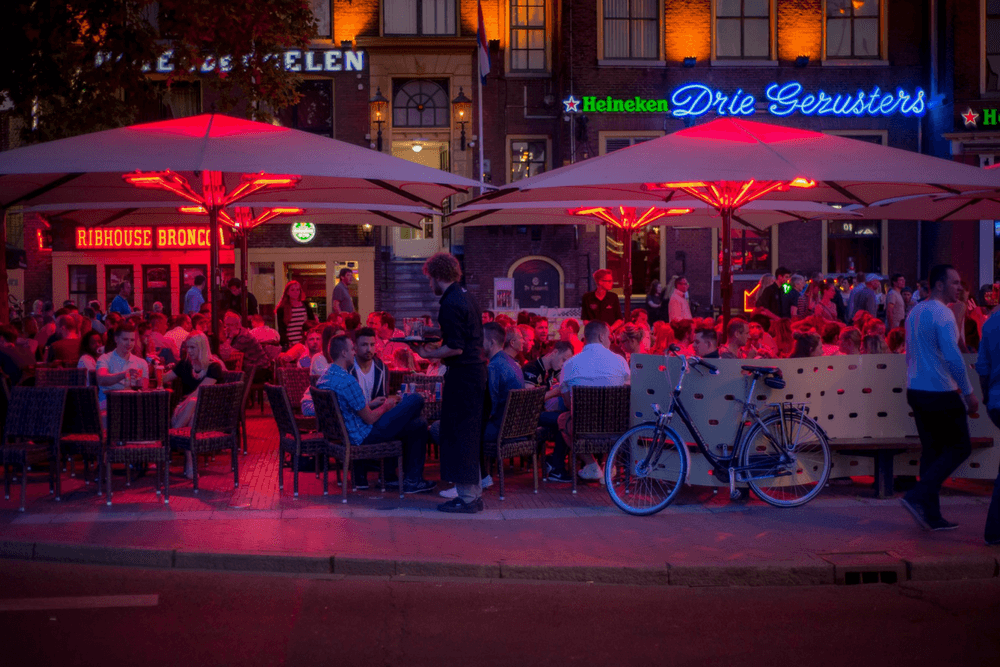 What Are Your Top Don't Miss Highlights In Groningen?
The Groninger Museum (Museumeiland 1) is an exceptionally good small art museum (mostly quite modern art) in an amazing postmodern building.
My other favorite is the Martinitoren on the Grote Markt, not just to look at, but also to climb up the stairs to the top and take in the views of the city.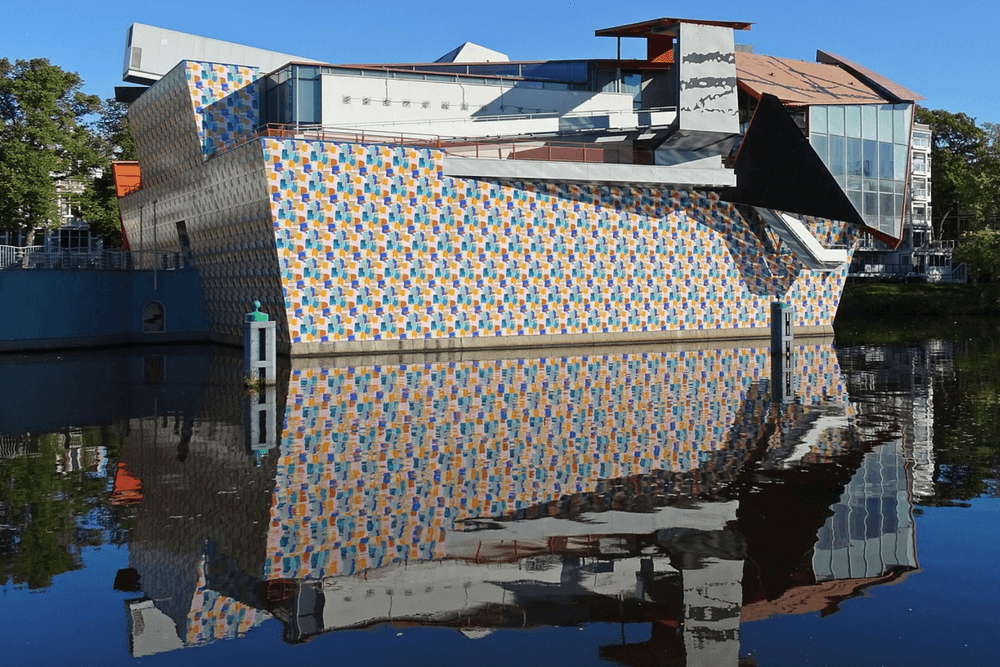 What Are Some Hidden Gems You Want Visitors to Know About In Groningen?
There are a number of "hofjes" or almshouses dating back to the Middle Ages in Groningen. They used to house the poor or elderly, or were hospitals. Nowadays they are residences, and each one has a lovely interior shared garden, surrounded by tiny medieval-era brick rowhouses, and often a church. You enter the gate and, even if you're in the center of town, the quiet, calm atmosphere will take you by surprise.
The problem is that you have to be lucky and find an almshouse whose gate has been left open. Try the Sint Anthonygasthuis on the Rademarkt, the Pepergasthuis on the Peperstraat or the Heiligegeestgasthuis on the Pelserstraat. Please remember to keep your voice down once you're inside, out of respect for the residents.
Also, the Prinsentuin is a Renaissance-era walled garden on the Turfsingel. Take a stroll around the garden or have a cup of tea in the midst of it. Make sure to check out the ornate 18th-century sundial over the entry gate.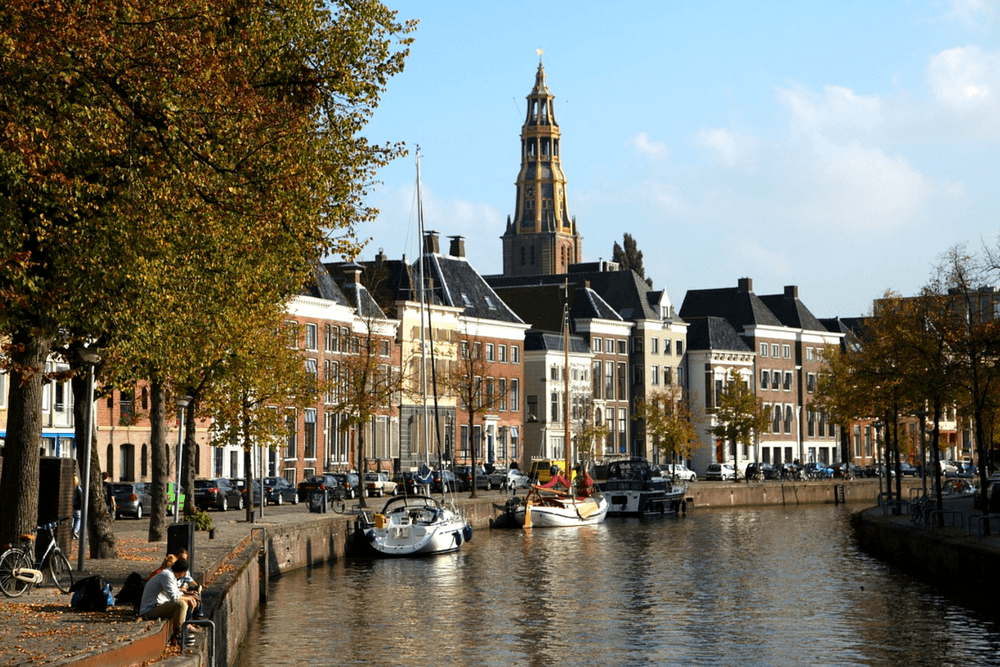 What Is the Coolest Neighborhood in Groningen & What Should a Visitor Do There?
The Folkingestraat is the most interesting shopping street: lots of quirky, independently-owned little shops line the street, as well as some very hip places to have a snack. At one end is the old synagogue, and right opposite that … Groningen's little red-light district.
I love the contrast!
---
Things To Do in Groningen Map
If you're heading to Groningen, be sure to save this map by hitting the star icon to the right of the map title. That way, you'll be able to view these locations in Google Maps on your smartphone.
---
What's the Best Place to Get a Great Instagram in Groningen?
I have two suggestions: the top of the Martinitoren for an aerial view, or in the middle of the A-Brug, a bridge near the A-Kerk (A-church). The bridge overlooks a canal which is lined with old warehouses, now used as apartments houses. Often old canal boats are tied up there as well, so it makes a great backdrop for pictures.
Is There Anything Else You'd Like to Add? Anything We've Missed You Think Visitors Should Know About Groningen?
Groningen is one of the most bicycle-friendly cities in the world. The whole center of the city is closed to cars (and in the next few years it'll also be closed to buses and taxis), so the bicycle dominates. That means, though, that as a pedestrian or cyclist you have to be very careful when you cross the street!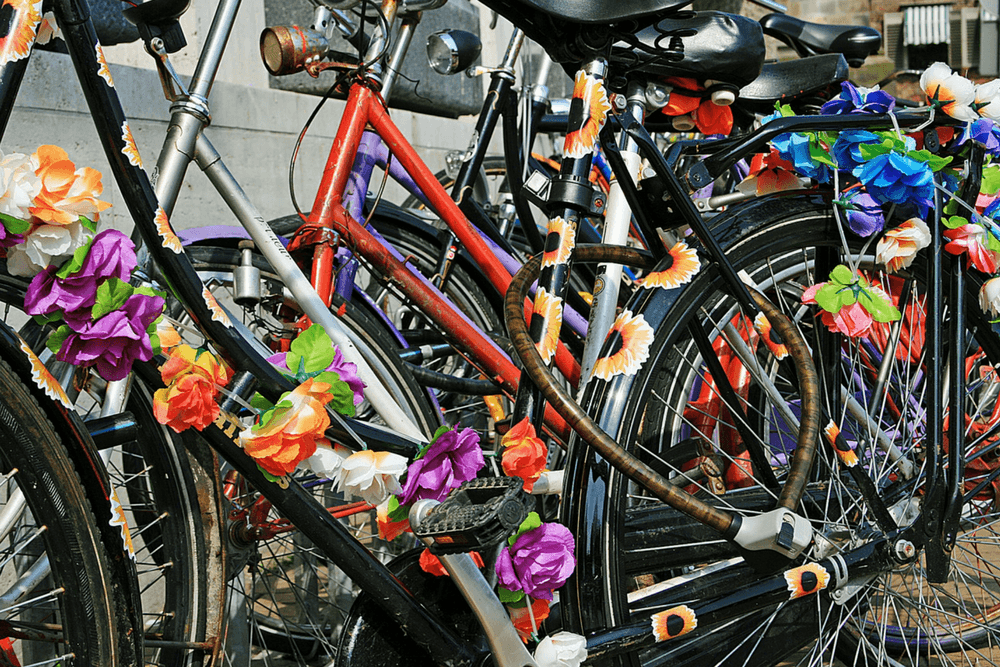 What's Your Website, and Where Can We Find You on Social Media?
My blog is Rachel's Ruminations and you can find it at Rachel's Ruminations. It's about independent travel, and is intended for travelers like me: we used to backpack and hitchhike in our younger days, but now we want a bit more comfort. At the same time, we like to make our own plans or follow our whims to see quirky, off-the-beaten-path sights as well as the popular tourist destinations. I generally write quite focused articles; I evaluate or respond to one single museum or monument or experience rather than describing a whole vacation in one post.
On social media, the best place to find me is on Twitter or Instagram.
---
Big Thanks to Rachel for Sharing Her Groningen Travel Tips Today! Be Sure to Read More on Her Blog, and if You Like this Post, Share it to Pinterest!