The post below is quite old – see our updated Budapest Itinerary here (link opens in a new window)
This is the second part of a 48-Hour itinerary for Budapest. This is a full-day itinerary, starting early in the morning and covering Szentendre, a picture pretty town just outside of Budapest, the House of Terror Museum, Hungarian State Opera Building, Heroes' Square, and the Szechenyi Baths. You can follow along on the Google Map we created, and can use it as a basis for your own Budapest itinerary if you feel so inclined. If you do, let us know how it goes in the comments! 
The problem, of course, with going to bed at 7pm, is that a full 8 hours of sleep only takes you through to 3am. On our first full day in Budapest, I managed to sleep until 5, at which point we were both wide awake and ready to get going. We left the Circus at about 6 am, with the obvious first priority being a coffee shop. It was then that we found our new friend, Coffee Heaven, Eastern Europe's answer to Starbucks (except in countries where Starbucks is Eastern Europe's answer to Starbucks, such as the Czech Republic). Sadly, our new friend didn't want to hang out until 7 am, so we roamed aimlessly though the deserted streets of Budapest for an hour. If you want to get a photo of the chain bridge without throngs of people and cars, 6:30 on Sunday morning is the way to go.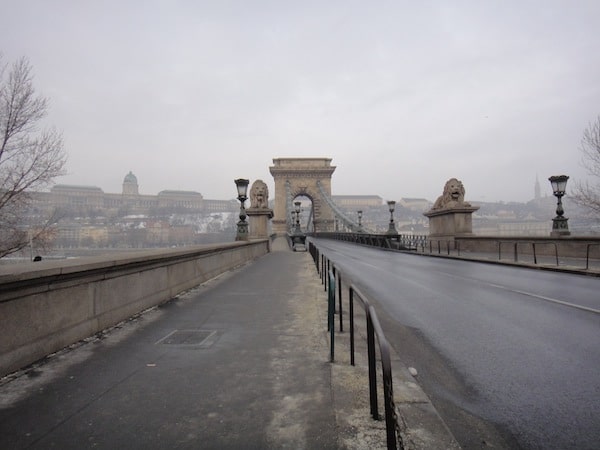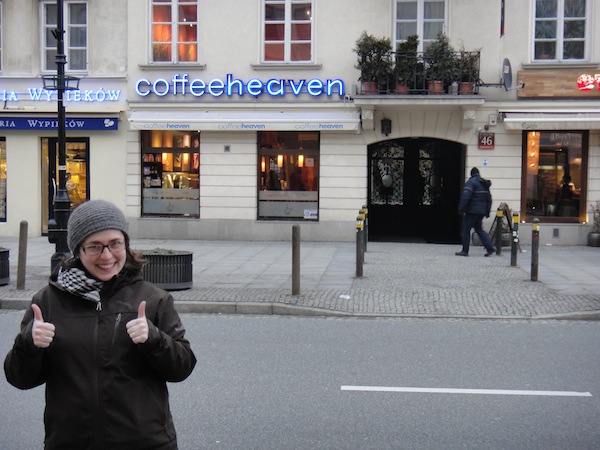 Once caffeinated, we decided to try to find Szentendre, a tiny town just outside of Budapest known for its resident artist and artisan population. In theory, the town is supposed to be easily reachable by transit. We walked to the Batthyány tér metro station (Red line), bought tickets from the window, and caught the HÉV rail. This part would be hard to screw up – as far as we could tell, we could have gotten on either of the two trains, and would have been okay. The problem lay in the fact that the HÉV stopped at some point, and we had to transfer to a bus. Our Hungarian being non-existent, this required a lot of pointing, hand waving, and gesturing. We eventually got on the correct bus – an ancient diesel beast that wouldn't have looked out of place in 1970s Leningrad, and filled with ladies in furs and old men drinking vodka straight from the bottle (Did I mention it was 9 am on a Sunday?). The bus stopped at a few places on the side of the road in which I now know was Szentendre, but we – being totally clueless to our whereabouts – continued on until we arrived at an actual bus station with signs indicating we were in the right place.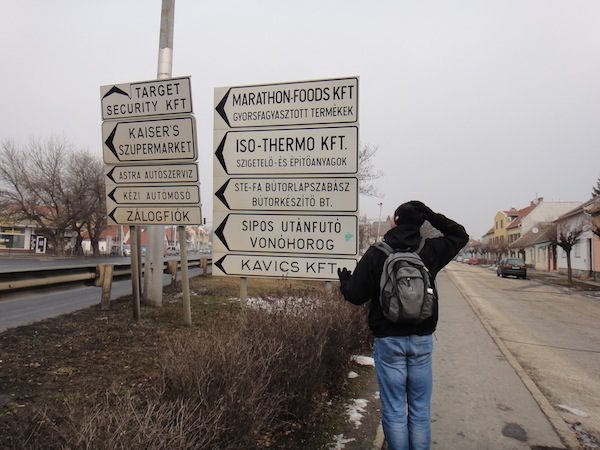 My general philosophy when it comes to bus travel is summed up thusly: when in doubt, stay on the bus. This may possibly have bit us in the ass one or two times (I'm talking about you, Buenos Aires), but I still maintain it is better than getting off in the middle of nowhere.
Once in Szentendre, we wandered aimlessly for about 20 minutes until we figured out which way to go, and eventually found ourselves heading into the old town centre, which was completely and totally deserted, without even a slight glimmer of life. Despite the obvious creepiness (if this had happened to us in small town America, I would have FREAKED), it was actually pretty cool (and cold to boot!). We wandered around for an hour or so, eventually finding a single café willing to sell us hot chocolate and pastries. When we were done, we wandered back into the freezing cold just in time to hear the bells of the town's two churches ring, releasing into the streets families who'd been at Sunday service. Gradually, the town woke up, stores opened their shutters, and restaurants put their menus out. Of course, we were finished with Szentendre at this point, and wandered back to the bus station for our trip back to Budapest. It was pretty cool that, for about an hour, we had the town and all its charm and beauty to ourselves. This side trip is one of my favorite memories of our too short foray into Hungary.