Planning a Southwest road trip but short on time? Don't worry! Even though the Southwest is gigantic and has a plethora of breathtaking sights to see, one week is about all you need to get a good idea of the best it offers.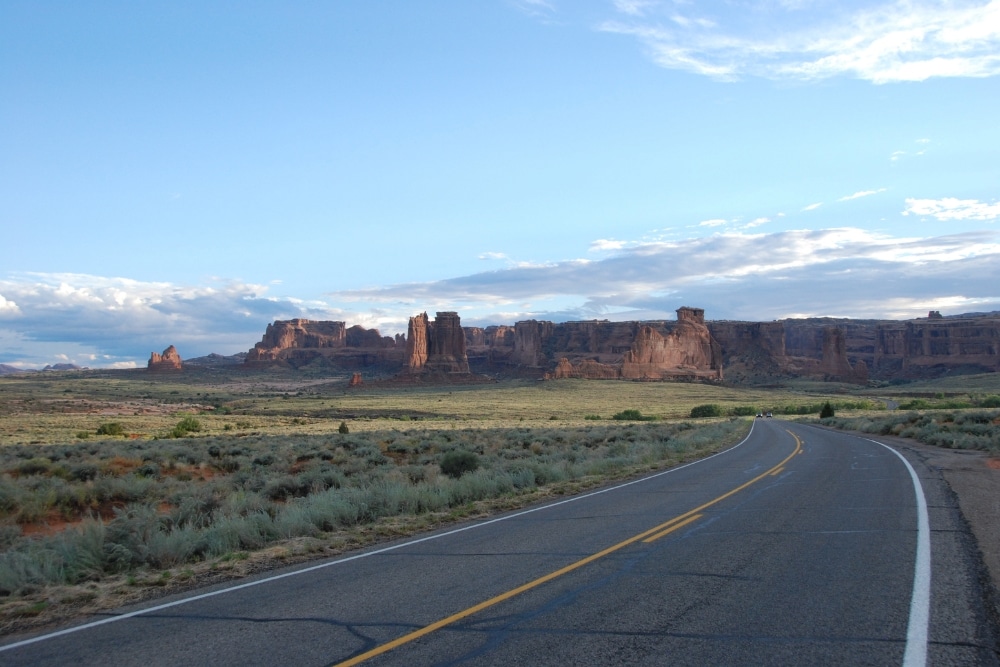 From the otherworldly landscapes of Arches and the beautiful terrain of Canyonlands in Utah to the intriguing historical treasure Mesa Verde National Park in Colorado, here is the ultimate one-week Southwest itinerary that will get you well acquainted with this alluring region of the United States. You'll find magnificent beauty, perfect blue waters, deep, never-ending canyons, and much more. A trip through the Southwest promises excitement, education, thrill, and astonishing sights!
Before You Leave:
Before you gas up the car and hit the highway, there are a few things you should know about traveling through the country's Southwest region. First, pick up an America the Beautiful pass to take advantage of the array of national parks. The pass grants visitors access to all the country's national parks. In addition, pack plenty of water, especially if you're traveling through the summer season, sun protection, and navigation tools.
Don't Forget To Pack These Items:
A trip through the Southwest can be made more comfortable by adding a few simple items.
Be prepared for changing weather (think layered clothing, waterproof shoes, and protection from the elements.
Invest in a decent pair of hiking boots.
Binoculars.
Water.
Sun protection.
To have the most enjoyable Southwest road trip, the essential steps are to pack well, establish your budget, plan the route you're taking, allow time for spontaneity and map out where to find gas stations along the way.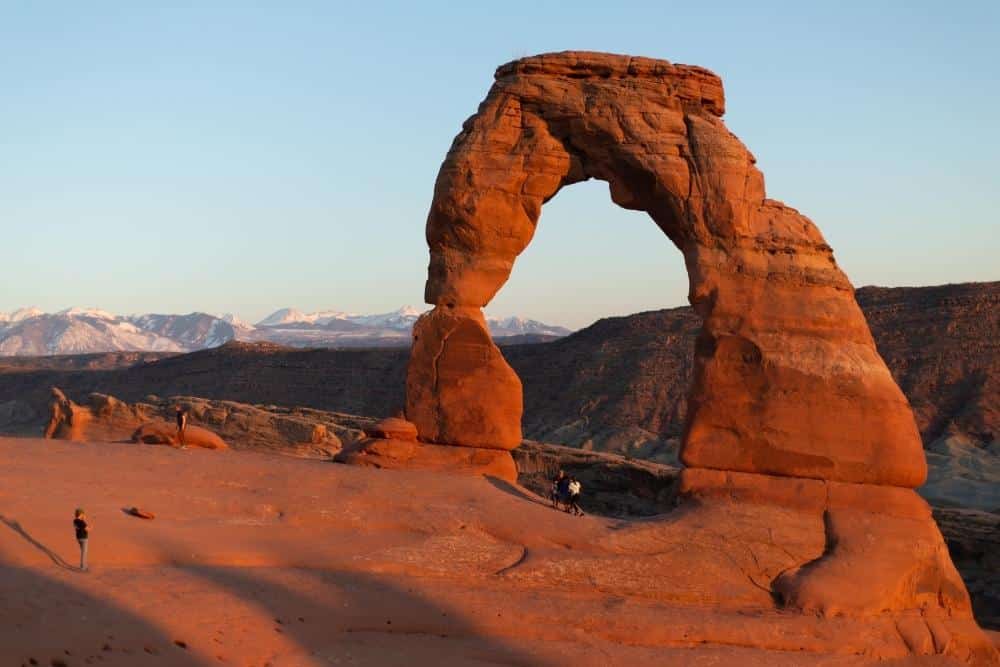 The Perfect Southwest One-Week Itinerary
Days 1 and 2: Moab
Astonishing red rock formations that look straight from Mars, sandstone spires striking through the skies, and substantial mesmerizing canyons are just a couple of the highlights this fascinating region of Utah has to offer. Though you could easily devote an entire week to visiting the city of Moab, we'll be sharing ideas for two days. This will allow you to see the highlights: Arches National Park and Canyonlands National Park. However, if you have more time to explore, plan a stop in Spanish Valley, Thompson Springs, and Castle Valley. First, Spanish Valley is only eight miles south of the city and is beyond beautiful. Featuring a backdrop of canyonlands, several wineries, and free tastings, Spanish Valley is a perfect stop to make, especially if you're into a good glass of wine! Second, Thompson Springs is an enchanting small town. It's popular for landscape photographers because of its gorgeous desolate terrain. Lastly, Castle Valley is a nature oasis. Located only 16 miles Northeast of Moab, visitors of Castle Valley will spot unusual geological formations towering into the sky, lush green meadows, and a peacefulness that soothes the soul.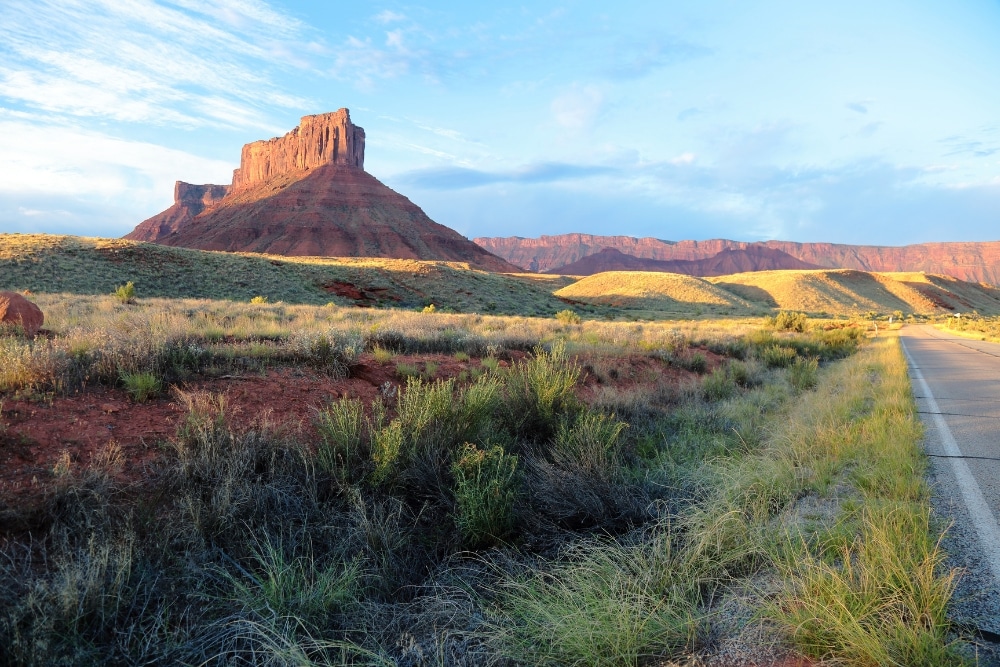 Back to the two highlights of visiting Moab, we'll begin in Arches National Park. First, start the road trip by checking out Delicate Arch. Delicate Arch is a 52-foot-tall natural arch. It is the largest free-standing arch in the world and casts a fantastic sight upon sunrise and sunset. The 3-mile round trip hike to get to the arch is challenging but well worth it! Next up, try the Park Avenue hike. It's a simple, short hike (perfect for kiddos) and leads you through the most unusual and outer-worldly rock formations.
Give your legs a rest by hopping in your car and driving down the beautiful Arches Scenic Ride. The 19-mile route offers plenty of look points and stops where you can take in the breathtaking scenery. After your break driving Arches Scenic Ride, tie up your hiking shoes and gear for the sunset by hiking the Double Arch trail and finishing at the Windows. Here you can find yourself a cozy spot to watch the sun go down.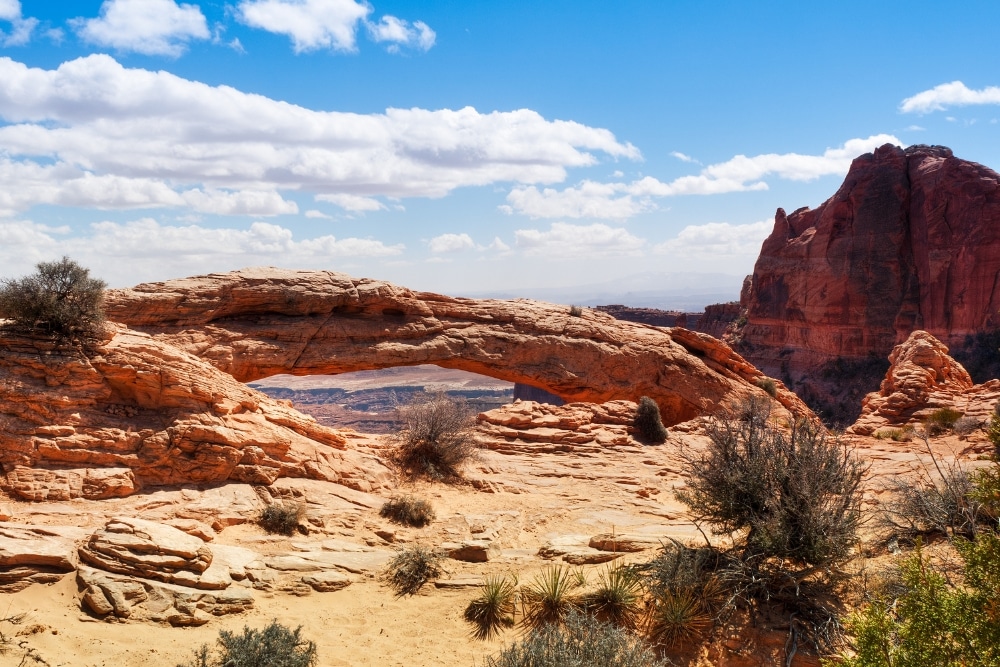 Day 2 is all about checking out the main treasures of Canyonlands Island in the Sky District. Though Canyonlands is absolutely massive, one day is ample to see some of the best it offers. The expansive, colorful landscape makes the park a delight to visit! Canyonlands' unique terrain was carved by the Colorado River and is sectioned into five areas, each offering something different from the one before.
Set an early alarm, wake up, and hike up to the famous Mesa Arch for an epic sunrise to start an epic day. Afterward, complete a hiking trail to follow (don't worry, Island in the Sky's trails are usually beginner friendly. For an epic sunset with dramatic views of the pretty canyons, head over to Green River Viewpoint, where the sun's rays cast over the colorful walls of the canyons and create a glow over the rocks.
Day 3: Mesa Verde National Park
On day 3, we're driving to the rocky state of Colorado to see one of the most complex and unique areas of the Southwest! Tucked deep in the cliffs, ruins of complex structures and structures built back by Ancient Puebloans can now be explored and viewed by visitors. People don't know the reason this ancestral society collapsed, but you might come up with a theory while walking through the site! At Mesa Verde National Park, take a cliff dwelling tour, visit the museum, and hike the 2.4-mile round trip Petroglyph Point Trail to see the parks' only petroglyphs. Furthermore, the wildlife in the park is spectacular as well! We bet you'll spot several unique species.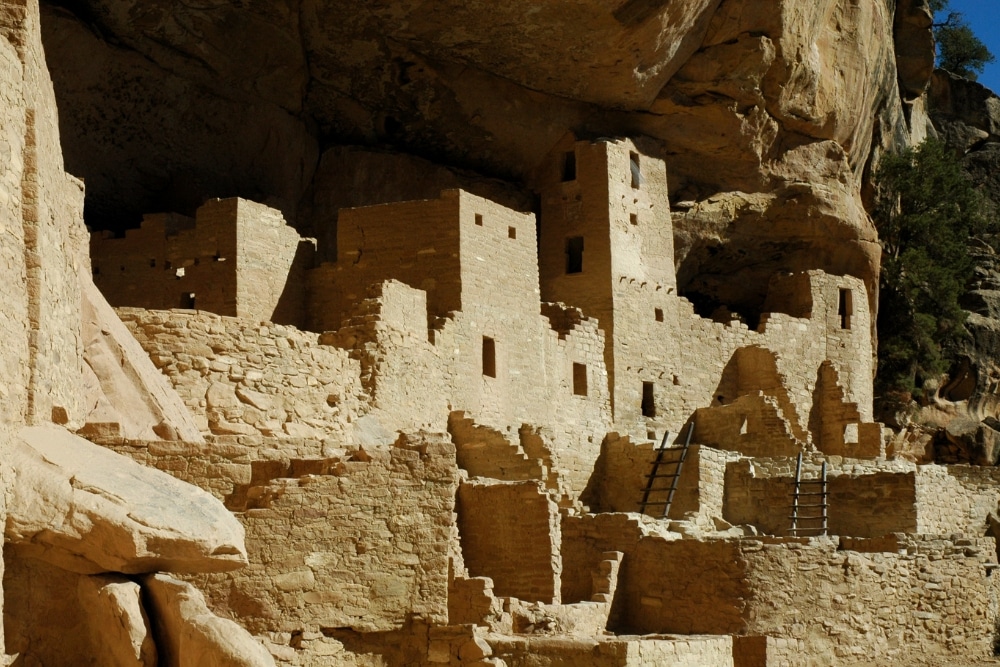 Suppose you have more than one day to spare in this area, then there are a few other places we'd recommend seeing before you leave! First, the San Juan National Forest is a two-hour drive from Mesa Verde National Park, and it's worth every mile of the trip. Spend a short time in Cortez, which has a perfect location due to its proximity to everything. Finally, Pagora Springs should be on your itinerary as it's an iconic place for its' hot springs.
Days 4 and 5: Explore Grand Canyon National Park
A Southwest itinerary would only be complete with a Grand Canyon National Park visit.
Day Four is about driving from Mesa Verde to Grand Canyon (5-6 hours). You should have ample time to drive a section of the unique viewpoints and fit in a short hike below the rim. A top pick here is the short and simple trail out to Ooh Aah Point, which is less than 2 miles round trip and offers sweeping canyon vistas. A few exciting things to try in Grand Canyon National Park are riding a mule through a trail, taking a train ride through the park on the Grand Canyon National Railway, and rafting down the Colorado River – offering unique perspectives of the park.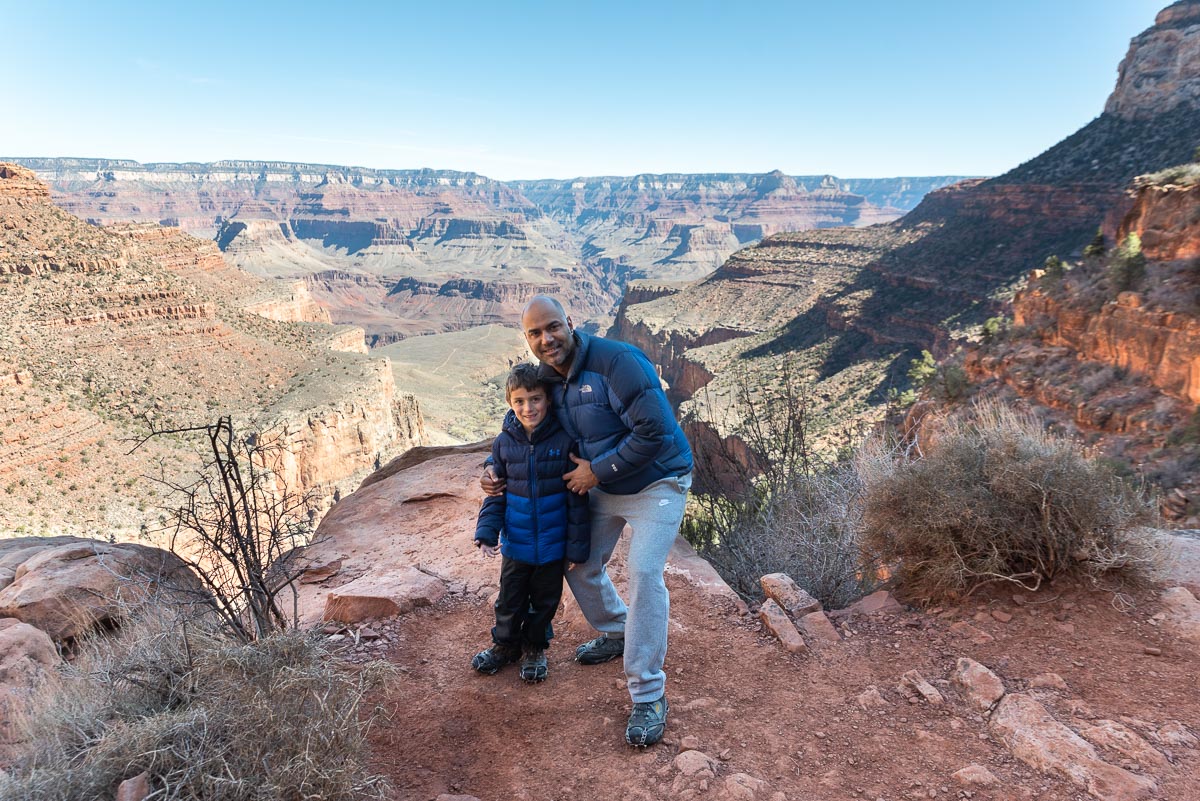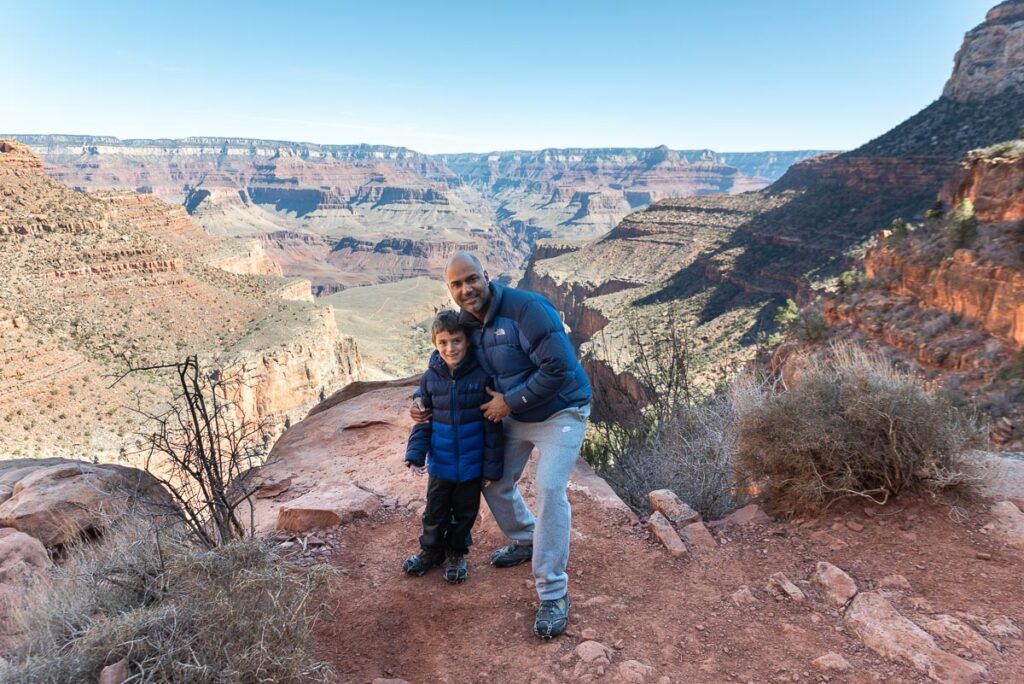 On day 5, you can challenge your desert hiking skills by hiking the Bright Angel Trail. This trail is 9.5-miles and will have you hiking past some of the most impressive views in the Grand Canyon. Though completing the hike out and back in a day is not recommended, there are several points where you can turn around and get back to the main trailhead, so depending on your speed and skill level, you can decide when it's the time to turn back. Bring plenty of water (pack even more than you think you'll need) as a tip. A few more terrific places to see are the Cape Royal Viewpoint and Hermit Trail.
Day 6: Zion National Park
Another day spent hiking in the desert? Yes, please!
Before hitting the trails, visit the Zion Human History Museum, where you'll learn about the indigenous Pauite people who once inhabited the region. Once you've explored Zion's past, tie your shoelaces and set off to conquer a few desert trails. Most trails in Zion are short, relatively easy, and jaw-droppingly stunning, so you can tick several off in a few hours.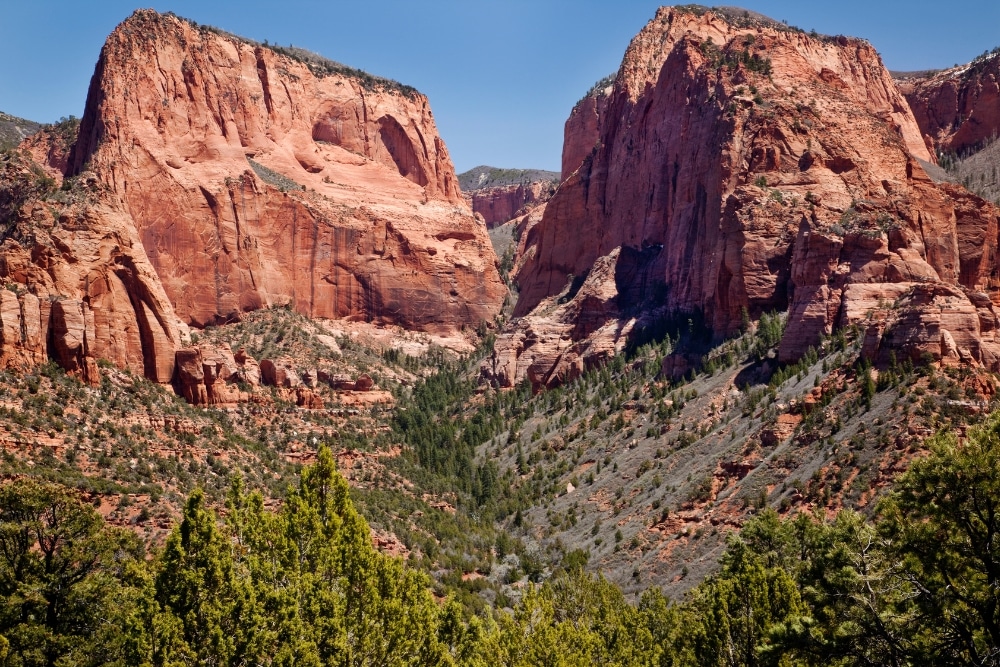 Next up, make the drive to Kolob Canyon, which is a less-frequented part of the park. Park your car and hike to the Timber Creek Overlook at the Kolob View Point, where you'll be greeted with gorgeous 360-degree views of the landscape (on a very clear day, you can catch a glance of the Grand Canyon's North Rim!) After, The Narrow is a terrific hike and gives you a unique view of the rock formation and deep canyon. Then, check out Angels Landing, which is likely the most popular hike in the park!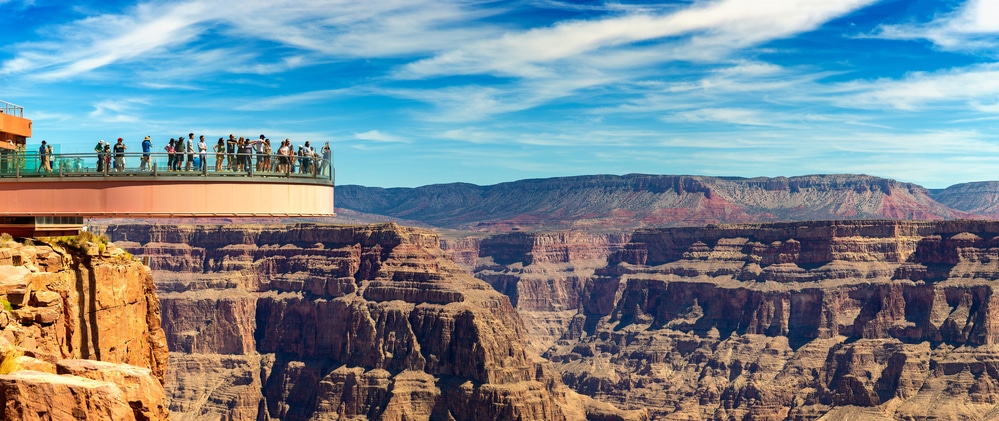 Suppose you have more time to spare, then drive to Las Vegas! Less than three hours from Zion National Park, Las Vegas promises adventure, thrill, bright lights, and excitement. While in Las Vegas, take a helicopter ride over the city and, ohh and ahh, over the lights, test your kayaking skills through the Black Canyon and walk on the Grand Canyon Skywalk.
Day 7: Valley of Fire State Park
Finish off your itinerary with a visit to the massive Valley of Fire State Park. This place will transport you into a world of unusual red Aztec sandstone outcrops, ancient petroglyphs, petrified trees, and luminous landscapes painted all shades of reds, yellows, and oranges. Valley of Fire State Park is a massive rock wonderland, offering panoramic views, hiking trails, and incredible landscapes.
While here, gear up for another day spent hiking in search of otherworldly-looking landscapes. Two amazing hikes are the Fire Wave and Rainbow Vista trails, which are relatively easy to follow and offer some of the park's most astonishing views.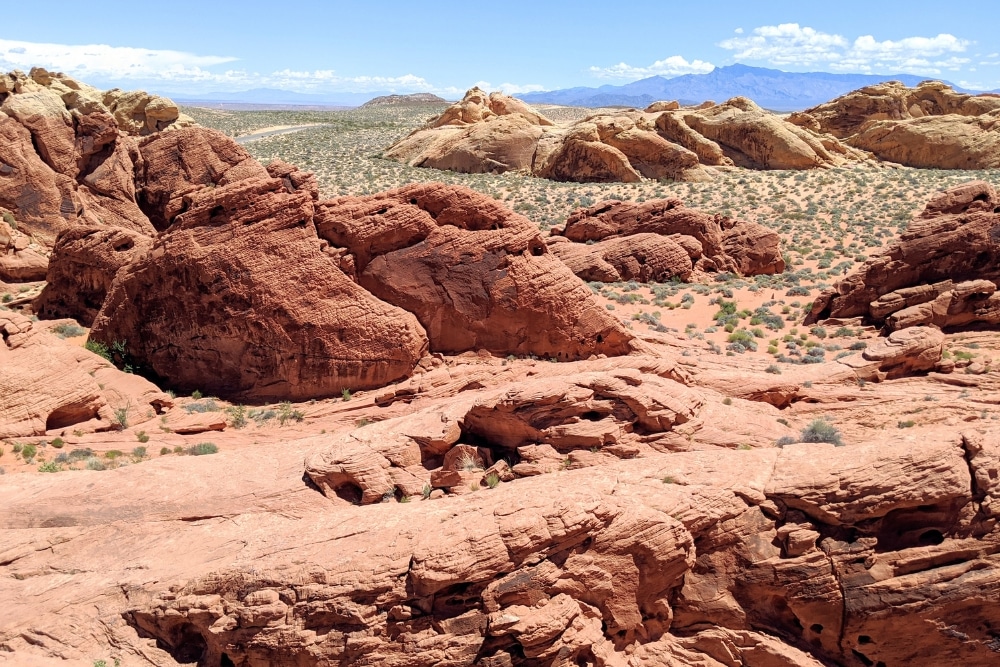 Suppose you'd rather have a relaxing and slower-paced last day. In that case, you can choose to explore Valley of Fire from the luxurious comfort of a car by driving Mouse's Tank Road, which will guide you driving past some of the most breathtaking viewpoints to stare at while you bid goodbye to the desert quietly!
Finally
Planning the ultimate Southwest road trip might feel a little overwhelming, but if you follow this itinerary, you're guaranteed to spot the best views and gorgeous landscapes and hit the best places in the region. Have you ever visited any of these locations? Are there any other locations that we should add to our itinerary? Please share with us below!