Are you thinking of doing things slightly differently this year? Even though nothing can compare to cozying up at home during the holiday season, there's something enchantingly magical about spending the Christmas holidays elsewhere. If you're considering planning a vacation, what better way than by visiting unique destinations that dress up in colorful twinkling lights and take their holiday cheer and festive spirit to the next level?
From perfect alpine towns that will make you feel as though you're celebrating Christmas in the German Alps to an Alaskan town that is literally called the North Pole, here are twelve Christmas destinations in the USA that are the epitome of holiday cheer.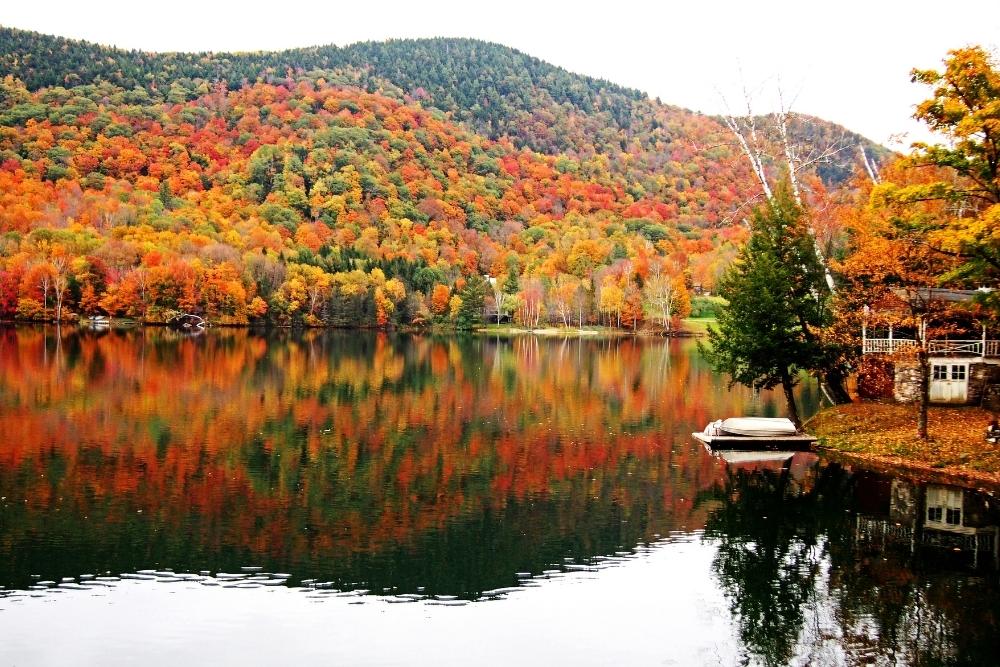 1. Woodstock, Vermont
The town of Woodstock, Vermont, is so Christmas-y that even Father Christmas himself would approve. The quaint storybook town comes to life every holiday season, brimming with perfectly lit trees, charming historic homes, exciting Christmas markets, and of course, the delicious Christmas delicacies that taste oh so good! So no matter what holiday you're after this year, Woodstock, Vermont, is the place to have it. Long romantic walks down streets lined with lit houses, Christmas decorations dripping with holiday cheer or bubbly, exciting Christmas gatherings, holiday events, and amazing markets, Woodstock has everything. It's the perfect recipe for a festive Christmas!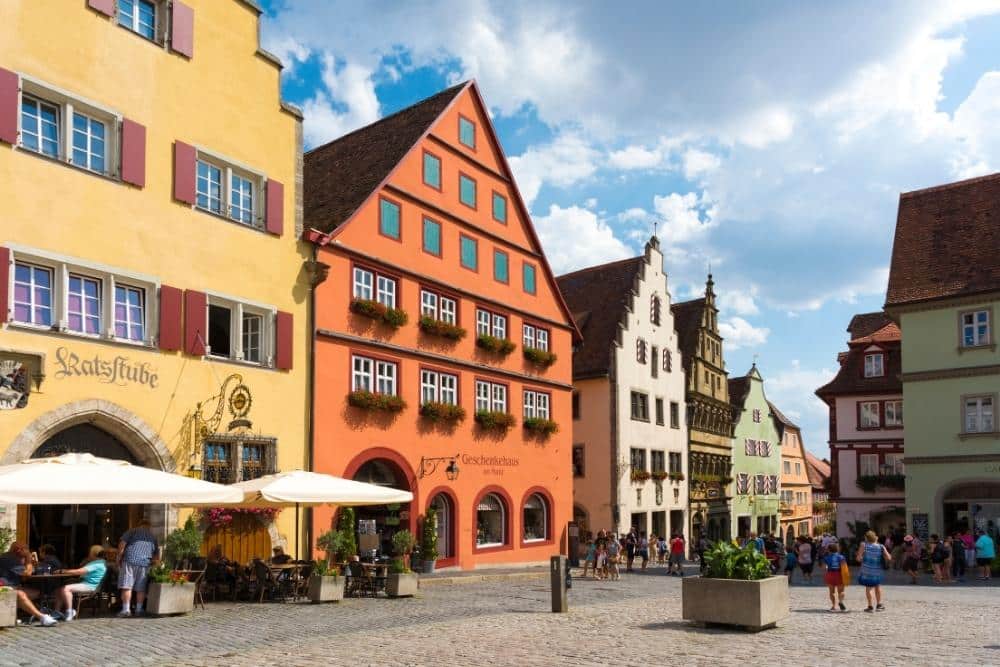 2. Leavenworth, Washington
Are you dreaming of a Christmas in the German Alps but not quite sure you can make it this season? Don't worry! Leavenworth, Washington, is the next best thing. (It might even be better, saving you travel time and money by staying in the country!)
Leavenworth is a tiny town in the spectacular Cascade Mountains that's iconic for its Bavarian roots that remain visible every step you take. Think old buildings lining the streets, restaurants serving authentic German beer, and Christmas markets so festive that will have you forgetting you're still in the country!
Come December, Leavenworth puts on a light show (it's nicknamed the Village of Lights for all the right reasons) and becomes a haven for those searching for a truly magical Kris Kringle season day and night; you'll come across roasting Chesnut stands, gingerbread house competitions, advent calendar contests, homemade chocolate stands, and oh-so-much more. All backdropped by millions of twinkling lights creating such a magical scene.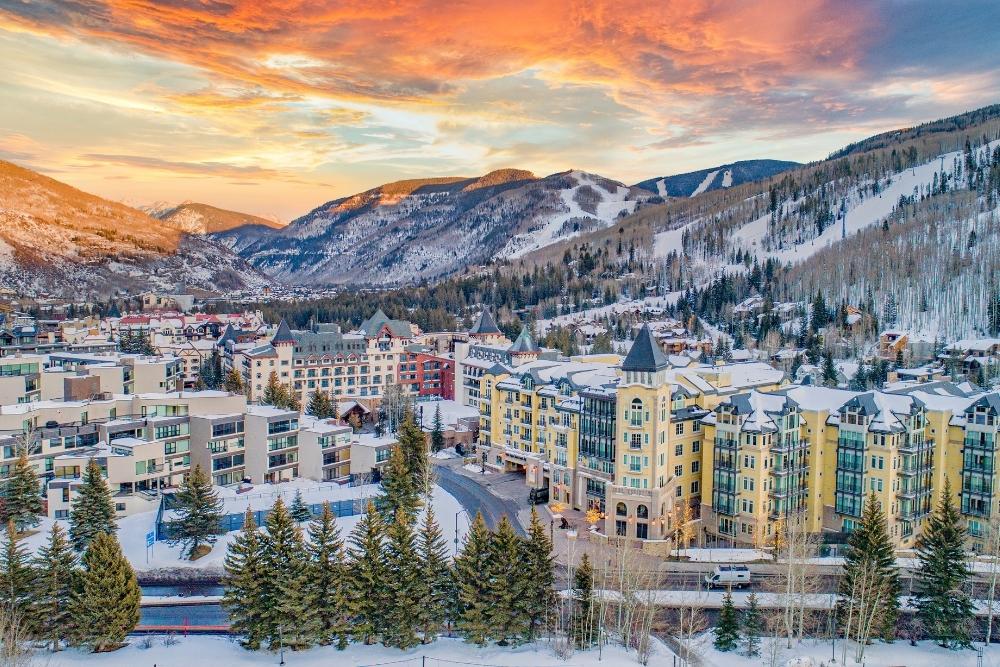 3. Vail, Colorado
Vail Colorado is a beautiful small mountainside town that basically looks like it belongs in a holiday Storybook. There is perfect snow-painted pine trees, a backdrop of dramatic mountains, and so many Christmas festivities that you won't know where to start! And, even better, Vail is actually an incredible skiing mountain, making it a terrific holiday vacation spot. Vail Colorado offers whatever kind of Christmas magic you're looking for.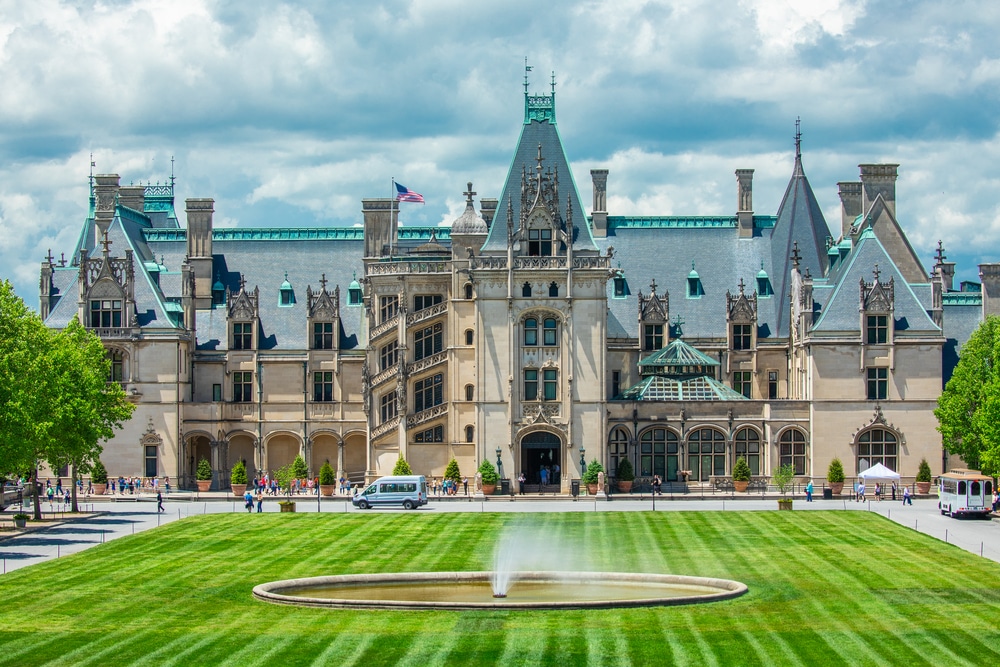 4. Asheville, North Carolina
Tucked away in the Blue Ridge Mountains, Asheville in North Carolina will give you major storybook vibes during the holiday season. Once Christmas arrives, Biltmore, the historic Vanderbilt mansion, becomes the show's star as it dresses up in gorgeous garlands, ribbons, glimmering lights, and dozens of luxuriously decorated trees.
Aside from the beauty of Biltmore, other Christmas musts in this extraordinary mountain town include watching Santa sled down Chimney Rock (yes, it's a real thing!), participating in the gingerbread house competition at the Omni Grove Park Inn, and going in search of the Holly Jolly Christmas Trolley that weaves its way through Asheville's downtown.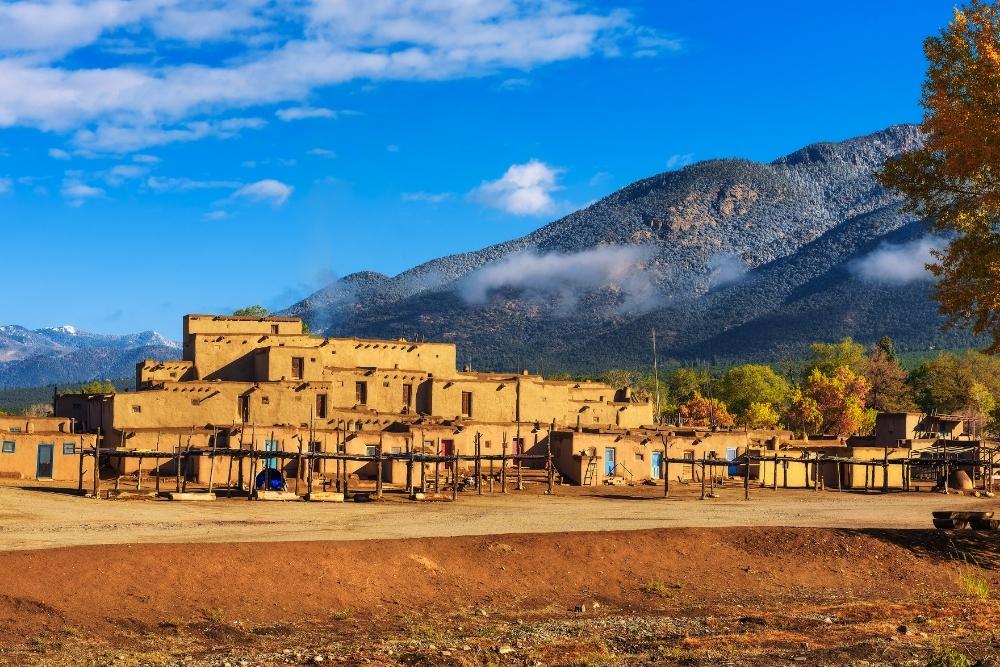 5. Taos, New Mexico
Taos, New Mexico, is a place filled with holiday traditions and Christmas charm. The town hosts many art and craft shows showcasing amazing Christmas talent along with public caroling, tree lighting ceremonies, and holiday festivities that are glorious and inviting. Taos, New Mexico, is a magical place to spend the holidays and a must for your holiday travel bucket list.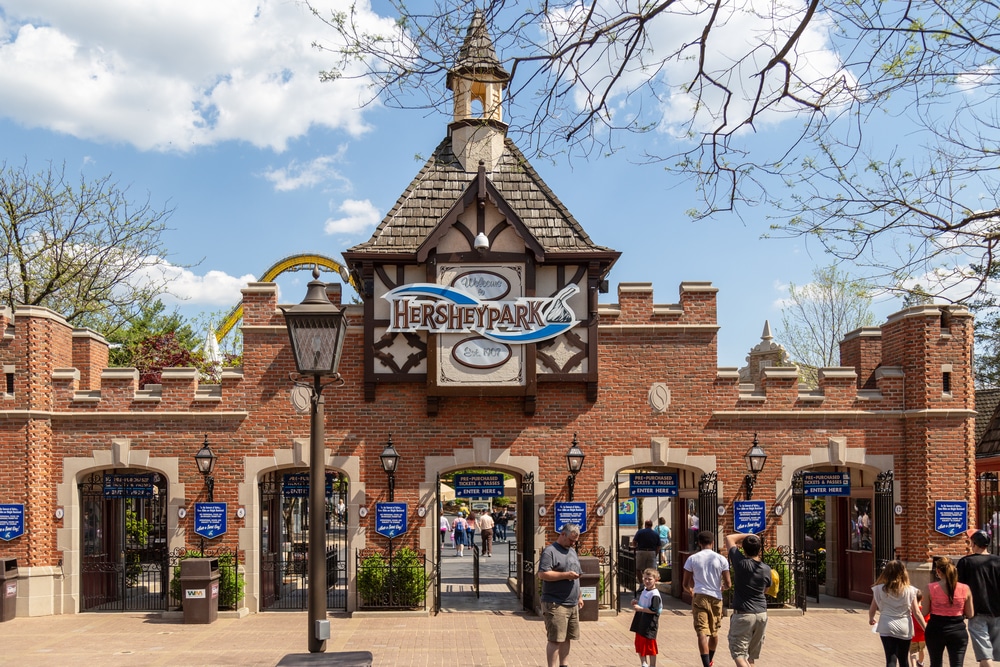 6. Hershey, Pennsylvania
A small storybook town, Hershey, Pennsylvania, is dubbed the Sweetest Place on Earth! The town is exciting to visit anytime, especially during the holiday season! Hershey hosts several town-wide festive celebrations laced with millions of twinkling lights, holiday rides, roller coasters, and even more. A Christmas trip to Hershey, Pennsylvania, promises a very Merry little Christmas!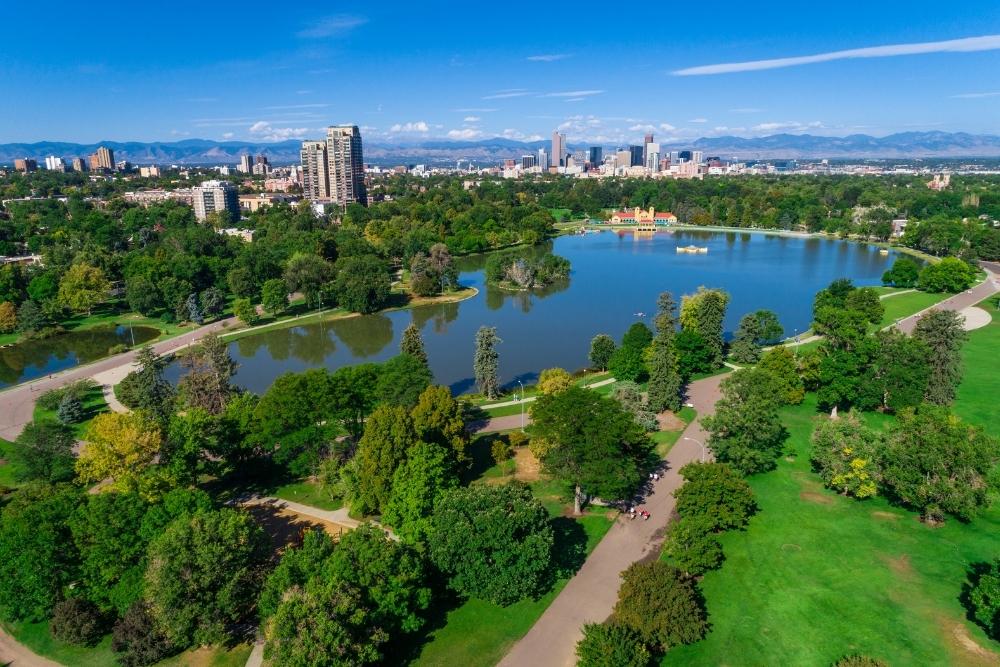 7. Denver, Colorado
With Christmas markets bookmarked in every local's calendar and an endless array of extraordinary seasonal events, Denver is a beautiful city escape to unwrap the true magic of the Christmas season.
A must on your Denver Christmas bucket list is a visit to its epic Christmas markets!
Another fun outing? The "I Love Christmas Movies" experience is just outside the city at the Gaylord Rockies Resort, where you can binge-watch classics like Elf and the Polar Express to get your holiday vibes on in no time!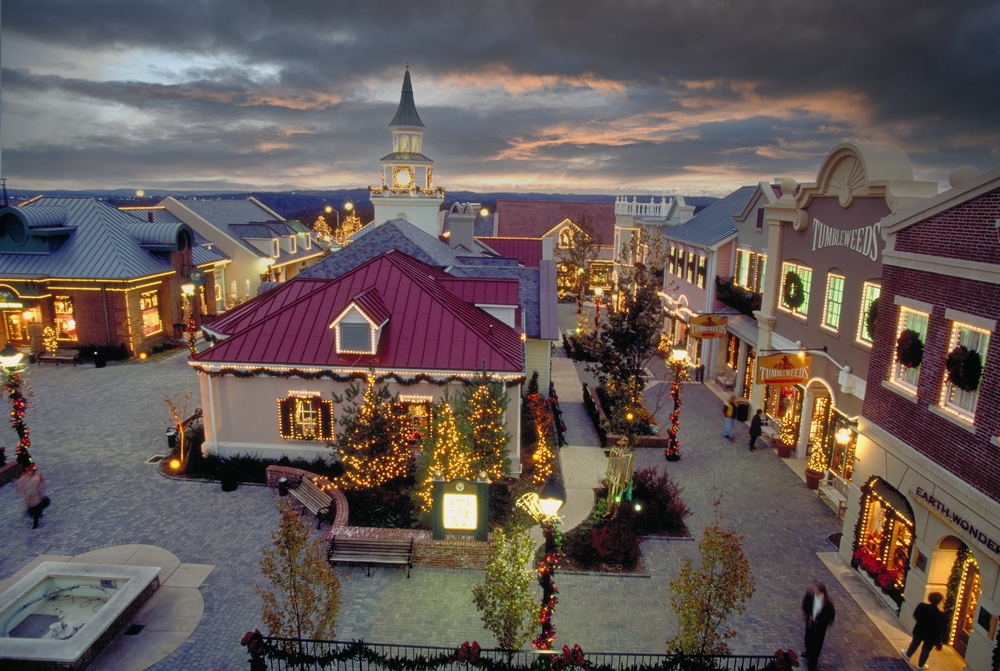 8. Branson, Missouri
Branson, Missouri, is a place packed with unique holiday adventures. From taking a stroll through "An Old Time Christmas," which is an iconic holiday festival, to attending festive shows to going caroling or just enjoying cozying up and embracing the holidays, Branson, Missouri, is a magical place to visit during Christmas.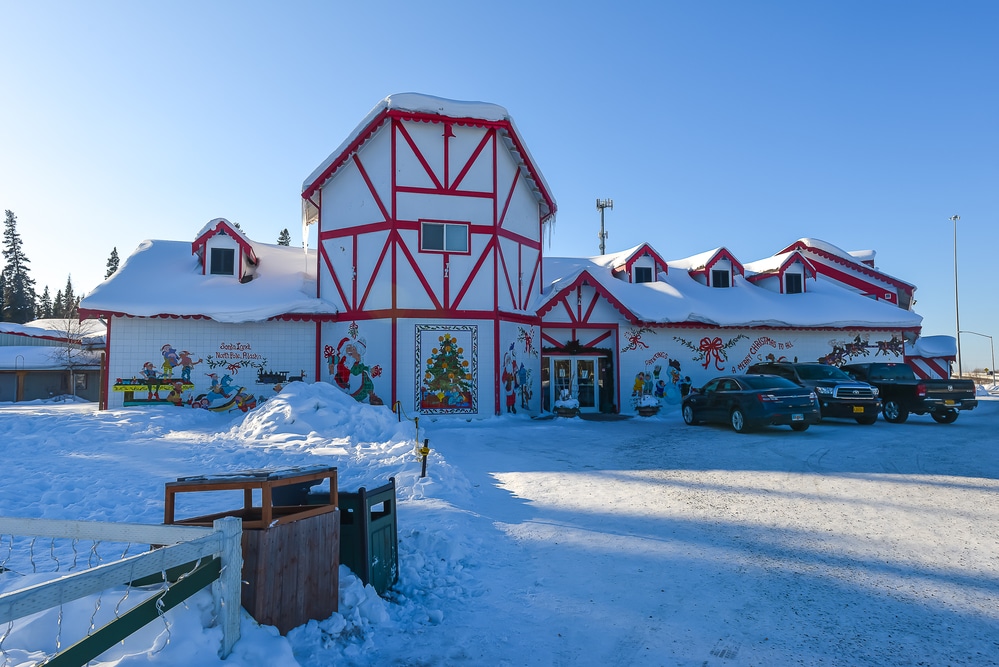 9. North Pole, Alaska
Yes – there's actually a real town called the North Pole in Alaska, and as inconceivable as it might sound, it even has a gift shop named Santa Claus's house and is dressed in year-round Christmas decor!
While it's not technically located in the actual North Pole, this quaint Alaskan town is a heavenly place to go if you want to be super extra this year. Yes, we're talking light poles shaped like candy canes lining a street called Santa Claus Lane, a 42-foot-high statue towering over the village, walls covered with children's letters to Santa Claus from all parts of the world, and a sprawling store with endless aisles stocked with ornaments and toys.
To put it simply, it doesn't get any more Christmas-y than being at the North Pole, and the town's residents ensure that the spirit stays on year-round.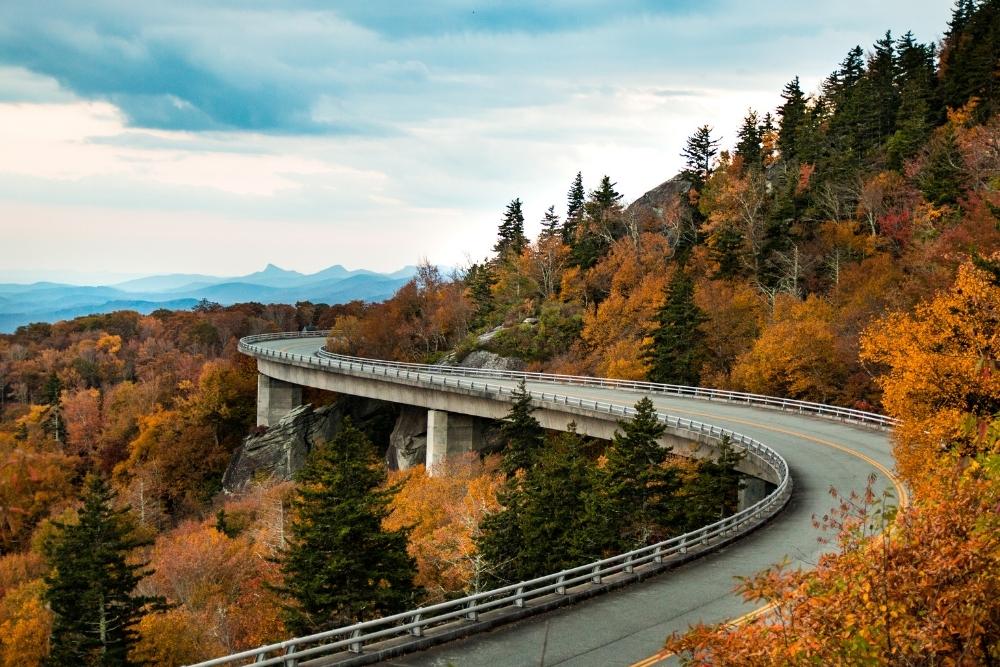 10. Blue Ridge, Georgia
Picture an enchanting mountain town strung with millions of twinkling lights, holiday cheer, food, drink, and an enormous amount of entertainment, and you have yourself in Blue Ridge, Georgia. It is full of festivities and a gorgeous place to relax, unwind and take in some spectacular sights.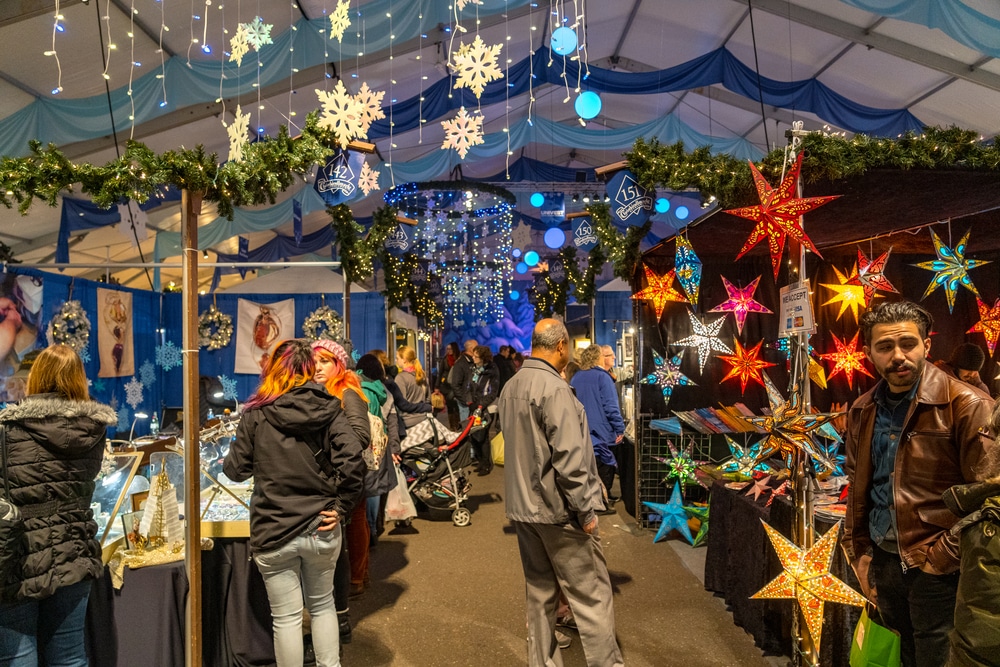 11. Bethlehem, Pennsylvania
Yes, you read that right, there's a town in Pennsylvania called Bethlehem, and while it's very far away from the real one, this charming location sure does know how to embrace and celebrate Christmas magic. From its German-inspired Christmas City Village to its traditional Christmas market, there's definitely not a shortage of ways to make a merry Christmas in Bethlehem the most magical yet.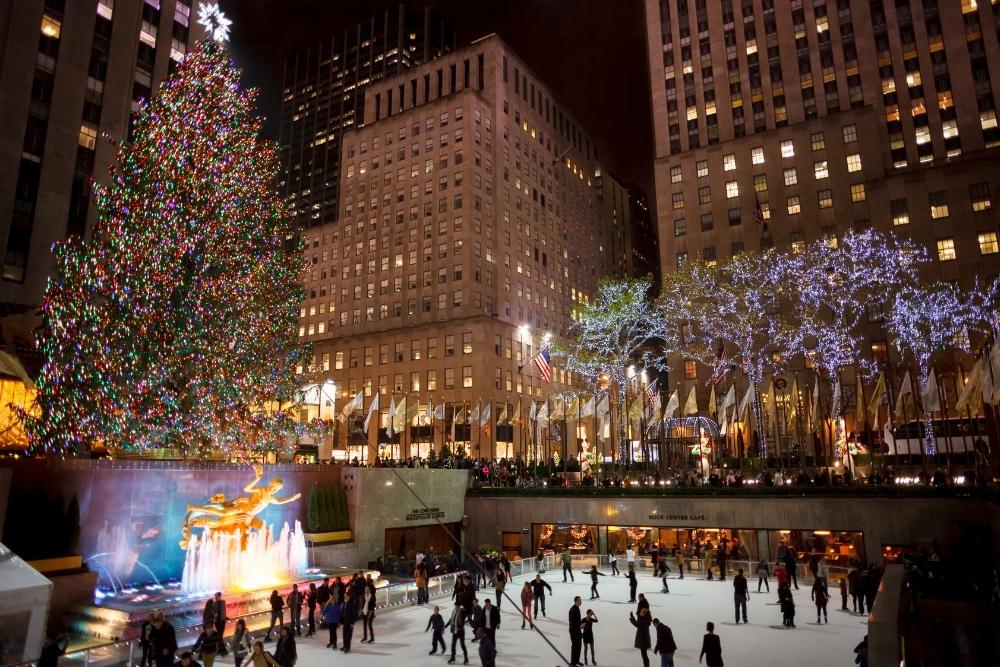 12. New York City, New York
An iconic city, but one that absolutely needs to be on every Christmas destination's list for all the right reasons. Simply put, you haven't experienced a metropolitan Christmas until you've done it through New York City's glistening lens. Explore snowy Central Park on a romantic carriage ride, go ice skating at Rockefeller Center, and drink some festive-inspired cocktails at the Winter Village at Bryant Park to get a taste of what Christmas in New York is all about! A little cliché? Maybe, but who cares? If that's not enough to sell you on a New York City Christmas, the tree lighting is one of the most wonderful things you'll ever see!
Christmas Towns In The USA
There are so many magical Christmas towns in the United States that we couldn't just stop at listing only twelve! So whether you want to ride the Polar Express, visit the North Pole in real life, or create new holiday traditions in an enchanting Christmas-filled atmosphere, there is most definitely a Christmas town perfect for you in the U.S.
Best Christmas Town For Foodies
If you're craving festive dishes beyond satisfying, you must plan a Christmas in Mystic, Connecticut. The town has an impressive food scene, a never-ending wine list that you'll adore, and excellent holiday events!
Best Christmas Town For Those Craving sceneries
If you're after epic scenery and magical Christmas spirit, plan a stop in Beaufort, South Carolina. One of the oldest cities in the state, Beaufort is filled with fantastic holiday home tours, sparkling lights, Christmas parades, and other amazing festivities that make it perfect for photo ops!
Best Christmas Town For Mountain-Lovers
For the most magical mountainside Christmas then jet off to Park City, Utah. Epic for holiday skiing, torchlight parades, mountain train rides, and more, Park City promises a cozy, magical mountainside holiday.
Best Christmas Town For Shopping
Shopping enthusiasts unite because Boston, Massachusetts, is the place for you. It takes holiday cheer to an entirely new level, and the shopping opportunities are AH-MAY-ZING! Choose from decked-out malls, boutique stores trimmed with holly, malls, box stores, and much more when planning your Christmas holiday in Boston.
Have you ever celebrated Christmas away from home? What are some other dazzling Christmas destinations in the USA and beyond that you fell head over heels for? Let us know about your favorite Christmas escapades in the comments below!