On Friday, we decided we needed to inject a bit more adventure into our lives, so we decided to cross the border and check out Huelva Spain in the southeastern-most province of the country. We decided to drive as far as the synonymous provincial capital, spend some time checking that out, and then backtrack, stopping along the way home as time permitted.
Driving from the Algarve region of Portugal to Huelva in Spain is a fairly simple endeavour. Portugal's A22 highway runs east-west across the Algarve and hooks up with the E1 in Spain. The easiest thing is to get on the A22 and just drive until you hit Spain. However, the A22 is a toll road (once you get into Spain, it's free). As we wanted to save some cash, we started out by following the slower N270 from Sao Bras de Alportel to Tavira. At Tavira, we jumped on the A22 right before the final toll calculation, which is about 30km before Spain, meaning we only had to pay €2 to enjoy a nice chunk of the fast road.
The bridge over the Guadiana River is pretty hard to miss, and marks the entry into Spain. From there, we drove for about 30 minutes to get to Huelva.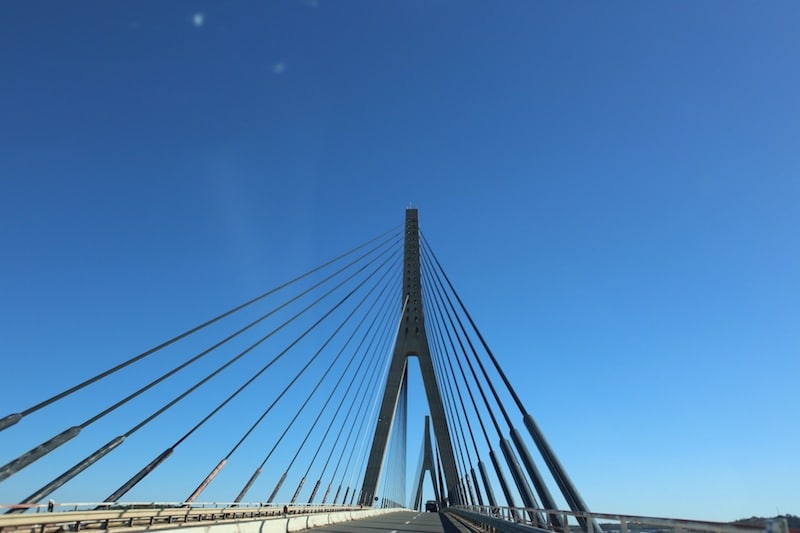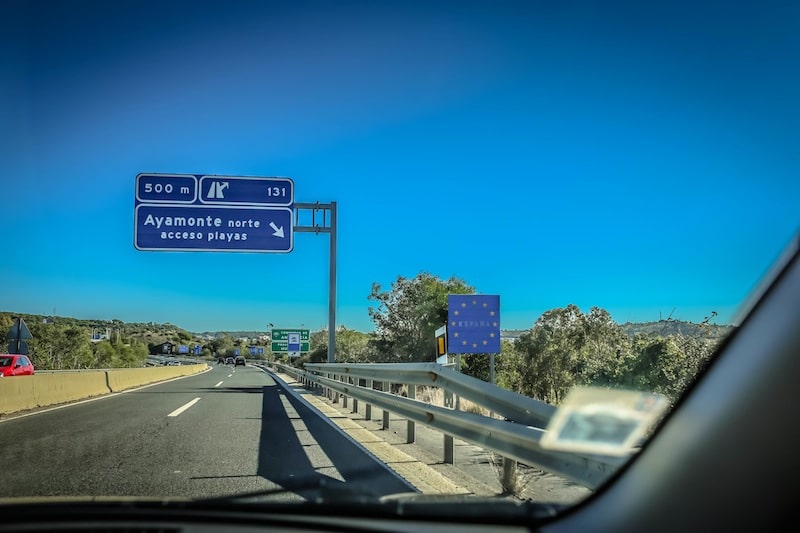 It's strange that something as arbitrary as a border makes such a difference, but the landscape changes slightly; gone are the tiny little orange farms of Southern Portugal, replaced by larger-scale operations. And, of course, there is the language difference. I have gotten used to trying to bumble my way through things in basic Portuguese (Do you have decaf coffee? being pretty much the only complete sentence I can say), and I found myself tongue-tied in Spain.
Huelva is a pretty place, but we unfortunately didn't consider timing. We arrived right at what we thought was 2pm, which is incidentally the same time everything closes up for siesta in Huelva. As it turns out, it was actually 3pm, as Spain is one hour ahead of Portugal. Fortunately, many restaurants and cafes stay open; it seems many of the citizens of Huelva spend their siesta drinking with friends. We luckily chose to go into one of the open cafes that happened to have the best pastries ever.
We got a long skinny thing that looked sort of like a pastry churro, but was filled with chocolate, and a short, fat one, also filled with chocolate. They were so good we briefly considered giving up our travelling ways and signing up for pastry school so we, too, could make people's mouths as happy as ours were for those brief moments.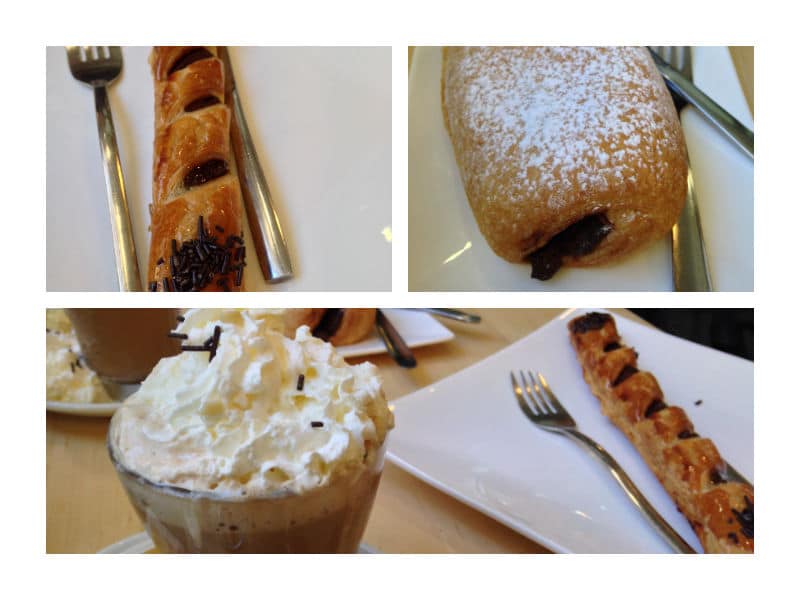 When we were finished with the pastry, we walked around a bit more, promptly realizing that even less was open than before the pastry pit-stop. So we wandered randomly until the pastries no longer filled the space in our stomachs, and we were drawn in by Burguer Fernando.
Huelva seems to have numerous kiosks dedicated to hamburgers. I don't know if this is a Spanish thing or just a Huelva thing, but we were pretty pleased (update: it seems to be a Huelva thing, as we didn't see anything like this in Seville or Granada). Unfortunately, when we arrived at Fernando's, there was a pack of ravenous wild animals group of school children ordering ungodly numbers of burgers. We actually saw one child order what had to be about 12 burgers. It took a while, but we waited patiently, and eventually got our burgers, which set us back €2.20 for both. I can honestly say it was the best €1.10 burguer I've ever eaten.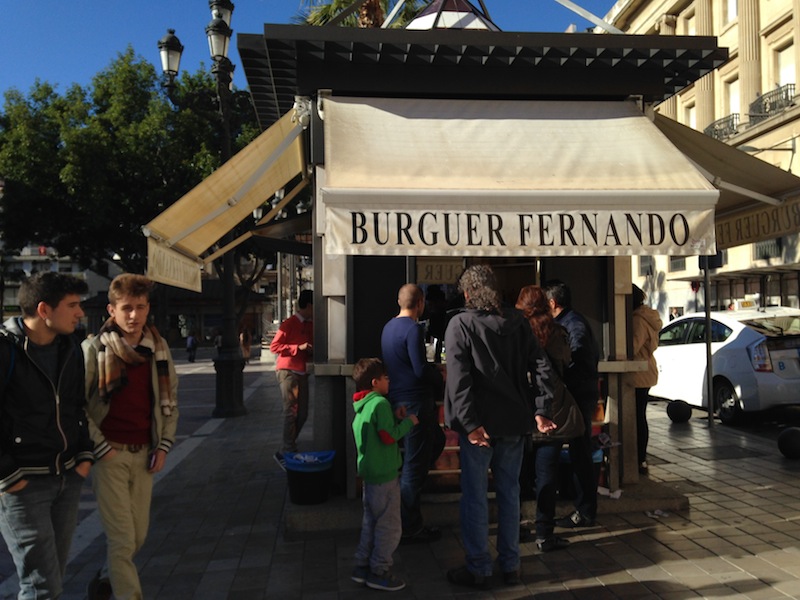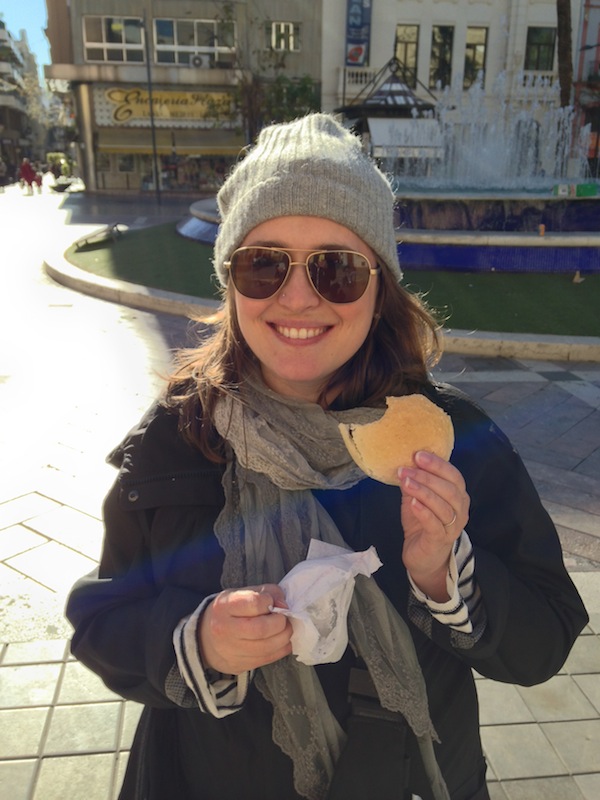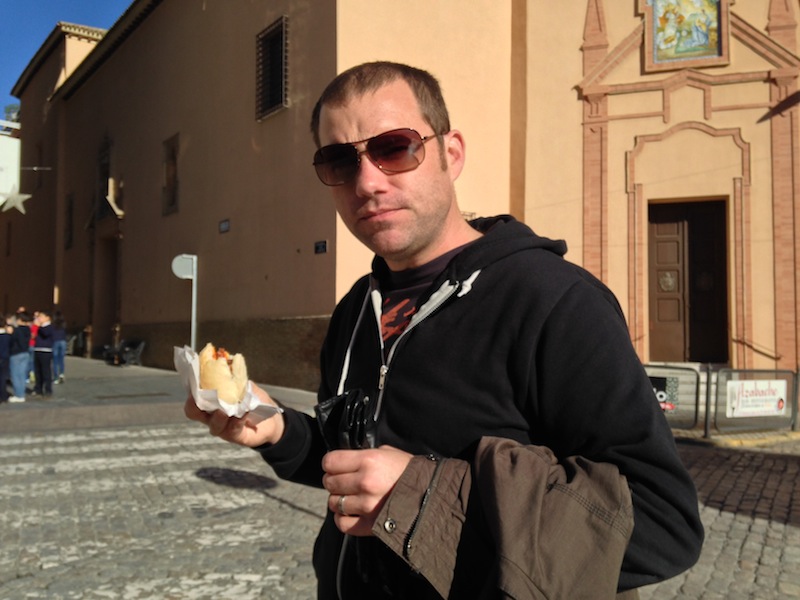 And with the burguer experience over, we decided to get the huelva out of Huelva (ha!), and we went to Ayamonte, Spain, which is a border town just across from Vila Real Santo Antonio in Portugal. By the time we got to Ayamonte, things were looking up. People were emerging from their siesta-induced haze, and were gathering for coffee and socializing.
We decided on the drive that we wanted to pick up some Spanish beer – just a little change from the Sagres we've been drinking – and so the first stop was a grocery store, which I was pleased to see was named El Jamon supermarket. Sadly, we didn't actually buy any jamon at El Jamon.
As we walked back to the car with our case of Estrella (and possibly a few unplanned €2 bottles of tempranillo), we found a maze of little streets and squares quite alive with people, and decided to sit and have a coffee. I don't know whether it was so lively because it was the last Friday before Christmas, or just because Ayamonte is a lively place, but we really liked it there, and I may have felt a teensy pang of sadness when we came back to the Algarve, which is rather quieter and more reserved.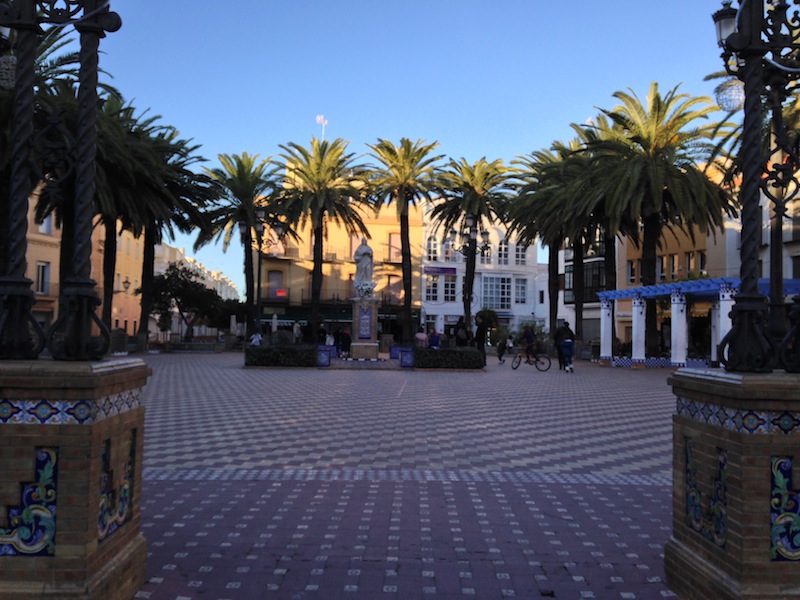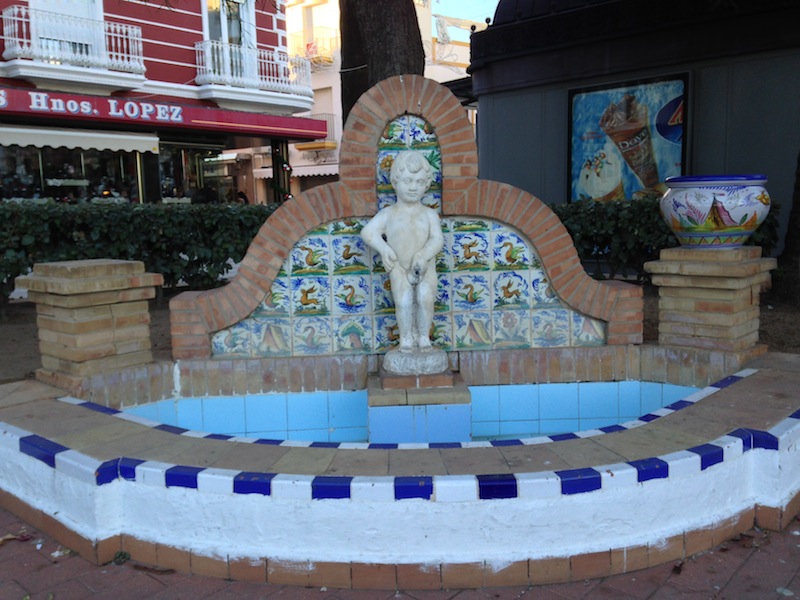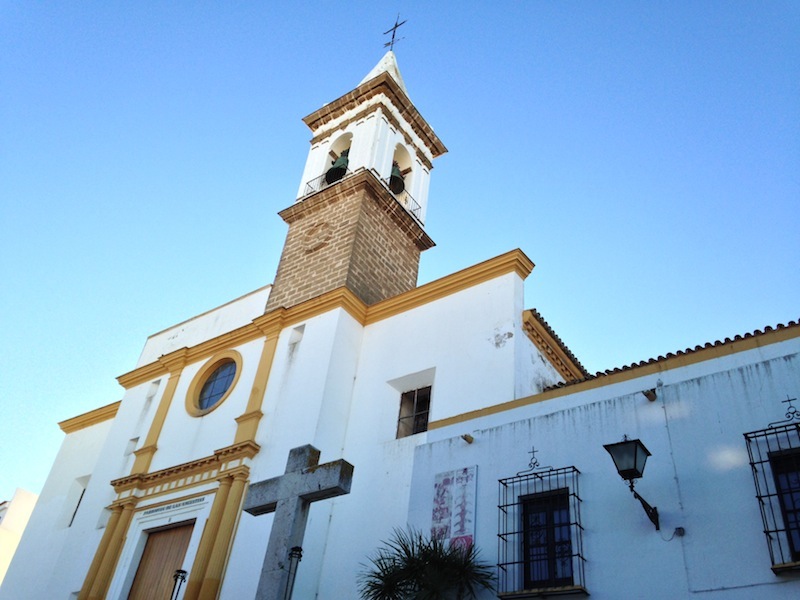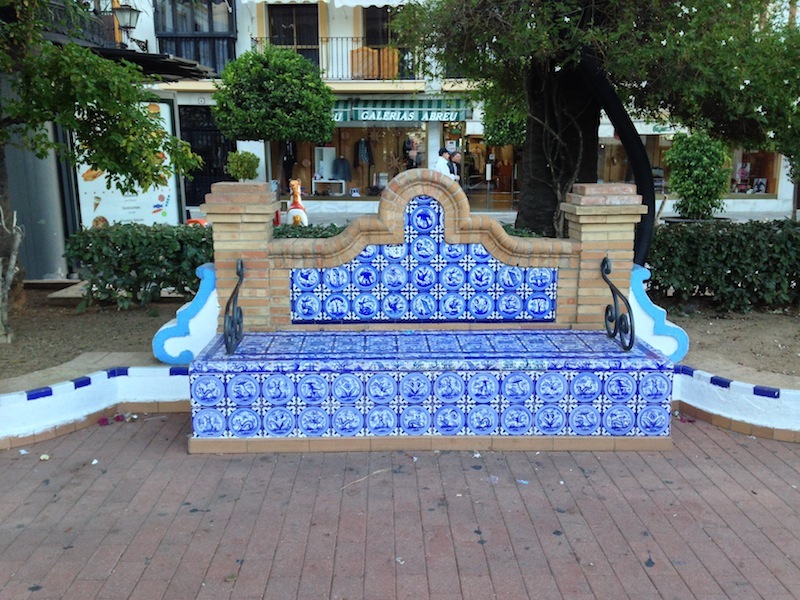 And that, my friends, was our trip to Spain: some pastry, some burguers, two coffees each, and a case of Estrella. Once again, not a bad Friday.