Planning a visit to Berlin? An insider's guide to Kreuzberg Berlin. Tips for where to stay and what to eat, see and do in this edgy and diverse Berlin neighborhood.


Disclosure: This Kreuzberg Berlin district guide contains affiliate links. That means we earn a commission when you use the links on this site to book a hotel, buy your travel insurance, shop for travel essentials, etc.. You don't pay anything extra. If you'd like to learn more about how this works, you can read more under our Disclaimer page.
***
Kreuzberg Berlin has long been known for its edgy and cool atmosphere. Once a prominent, and once a poorer area, once home to many exporters, and at other times home to newspaper presses, once the epicenter of many subculture movements. It's been nicknamed "Little Istanbul," as this district has a large Turkish population, and remains one of the most multicultural areas in the city. Kreuzberg Berlin is also abound with plenty of hipsters, and is one of the major hubs of the city's booming start-up scene.The Kreuzberg neighborhood is split into two distinct areas known as
SO36
(südost/southeast) and
Kreuzberg 61
, or SW 61 (südwesten/southwest). These follow the old post codes for the area which are no longer officially in use today.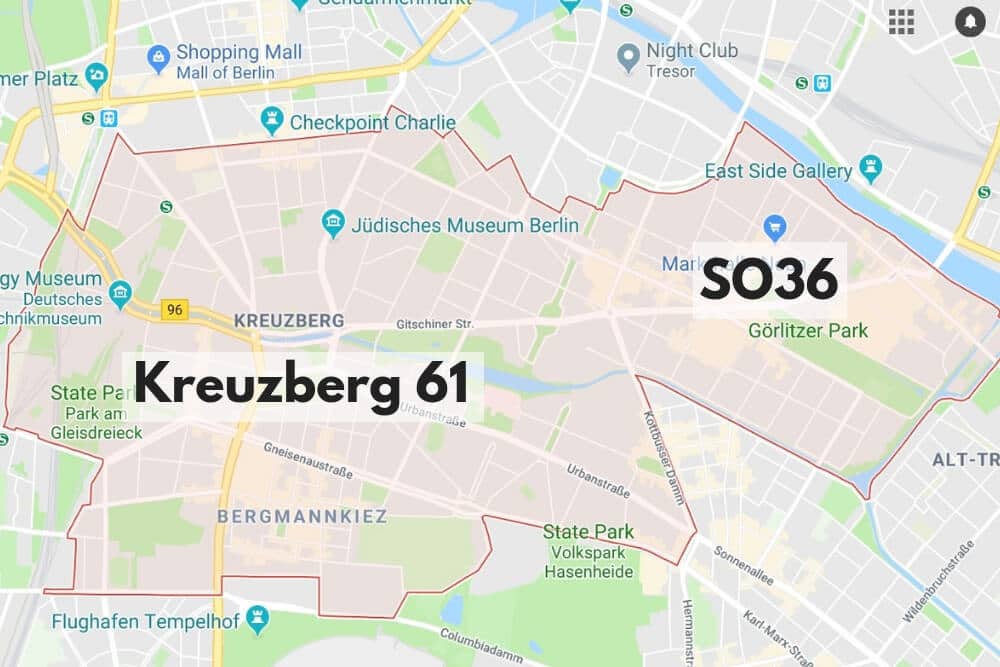 The Kreuzberg 61 area around the u-bahn station Südstern, attracts urban families in search of a leafy green, more family friendly Kreuzberg, around Bergmannstrasse and the Gräfekiez area (U-7 stations Gneisenaustrasse and Südstern).SO36, by contrast, which surrounds the U-1 stations Kottbusser Tor, Görlitzer Bahnhof, and Schlesisches Tor, has held onto the old school Kreuzberg punk vibe, with a bit of gentrified glitz added into the mix. This area attracts a younger crowd seeking that famous Kreuzberg nightlife. It's also the center of Turkish culture in the neighborhood.
What to See: Kreuzberg Attractions
Checkpoint Charlie – Parts of SO36 were located were located along the Wall in former West Berlin. You can see Checkpoint Charlie (U-6 Kochstraße) on Friedrichstraße on the border between Kreuzberg and Mitte, although today it's more of a kitschy tourist attraction.
The Jewish Museum – a fine example of deconstructivist architecture, the museum happens to be one of Germany's most visited (Lindenstraße 9-14).
Tempelhof – Tempelhofer Airport was once the only way in and out of fortified west Berlin. The entire city of Berlin was in East Germany, so the wall for part of the barrier essentially making west Berlin as island. At one point is was one of Europe's busiest airports until it's closing in 2008. It's now a giant park where people run, picnic, kiteboard, roller skate etc over the old runways! Loved and recommended by locals too.
Gleisdreieck Park – A well loved, and award winning park worth a stroll (Möckernstraße 26). A fairly new park built across old train tracks popular with families, skateboarders, and sun worshippers.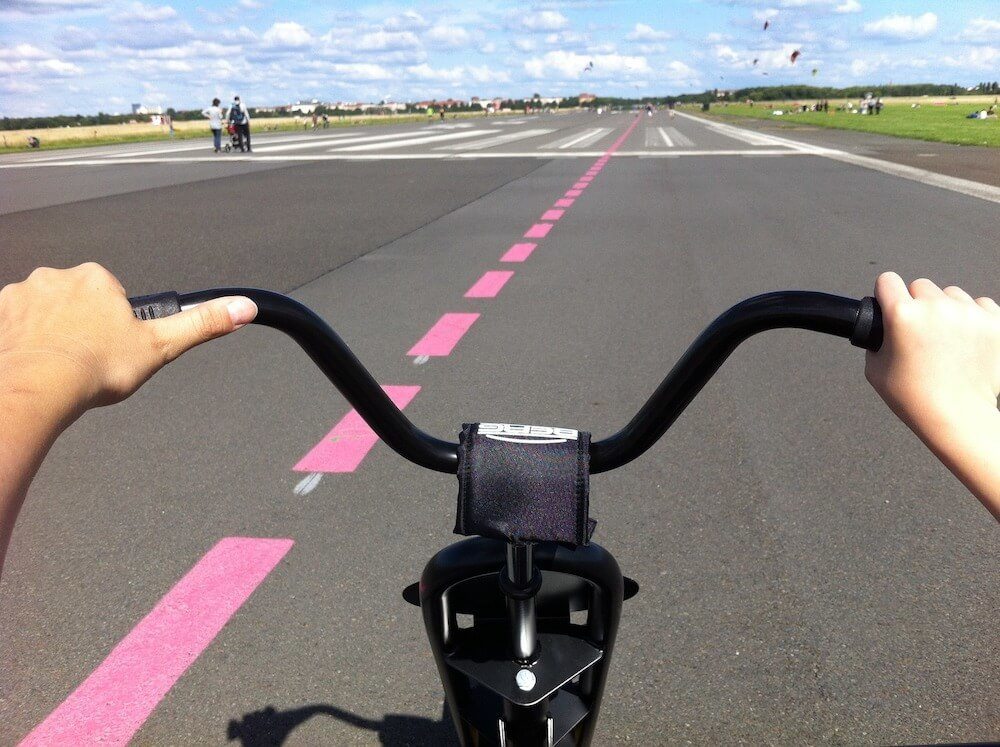 Transportation & Accessibility to Other Sites
Kreuzberg Berlin is very centrally located with excellent transportation connections that should get you all Berlin neighborhoods, and just about anywhere in the city you want to go.
The U-1, U-7, and U-6 u-bahn lines run through Kreuzberg 61 and the U-1 and U-8 lines run through SO36.
The Kreuzberg neighborhood is also serviced by many bus and night bus lines, including the M41, which will take you directly to Potsdamer Platz and Berlin Hauptbahnhof, the main train station.


What to Do in Kreuzberg: The Best Things to do in Kreuzberg Berlin
To get a feel for the different flavors and Kreuzberg flair, the best thing to do is stroll through different streets in the neighborhood.
Kreuzberg 61
Bergmannstraße (U-7 Gneisenaustraße)
Körtestraße (U-7 Südstern)
Gräfekiez – From Körtestraße, you can easily walk here (Graefestraße/Dieffenbachstraße). It's a lovely neighborhood with trendy shops and cafes.
SO36
Oranienstraße (U-1 Kottbusser Tor) – The place to be! Colorful and gritty.
Lausitzer Platz (U-1 Görlitzer Bahnhof) – You'll find plenty of cool and funky shops and concept stores along these streets.
SO36 Music Club – Catch an event at the legendary Kreuzberg Berlin music club known for being the launching point of the Berlin punk movement in the 1970s. The venue hosts all sorts of events from concerts to cultural events and even a flea market, check their events page here.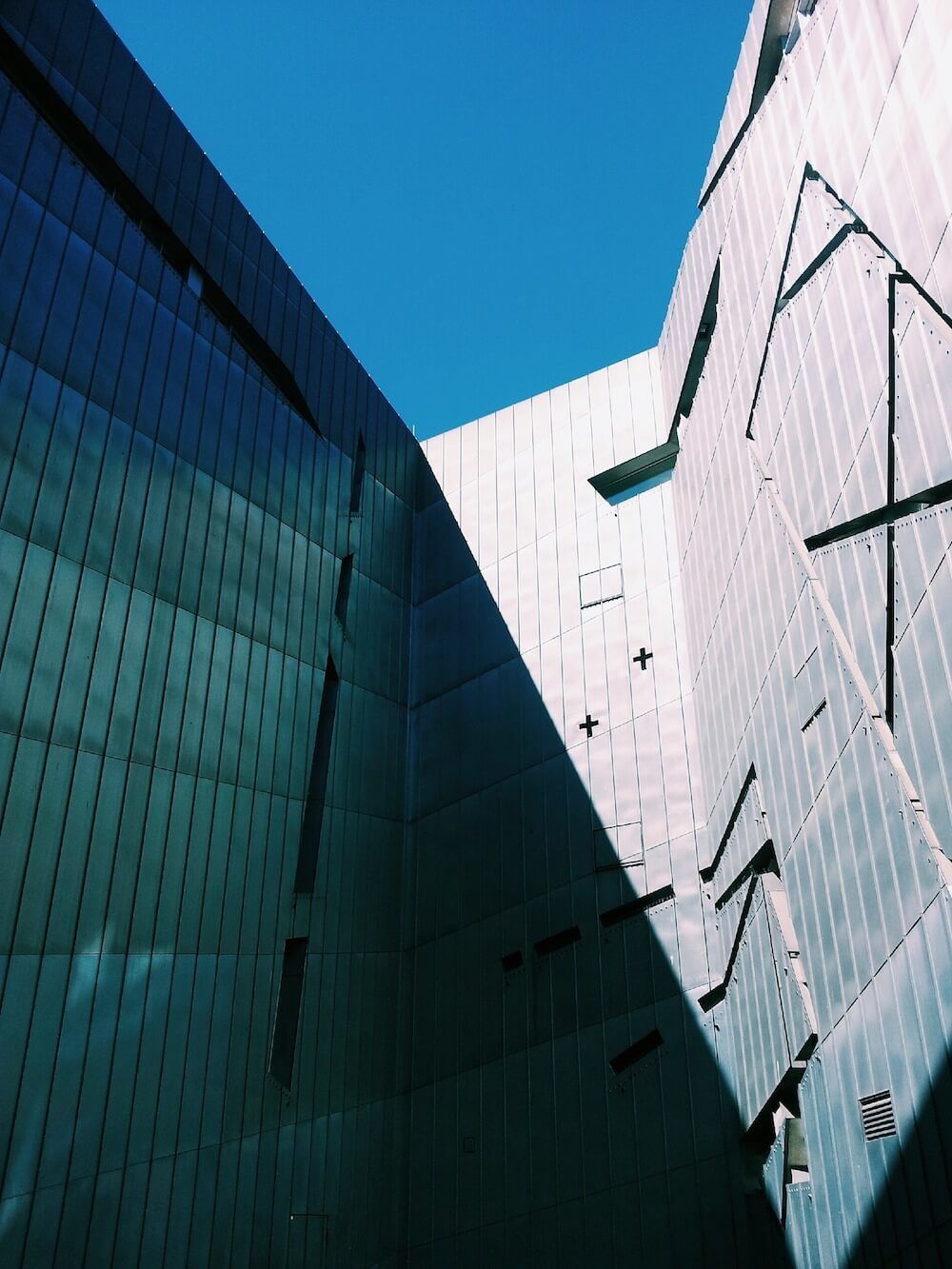 Berlin Kreuzberg Shopping Guide
In addition to the streets suggested above, there's a small flea market on Marheinike Platz (U-7 Gneisenaustraße) on Saturdays and Sundays from 10am to 5pm. Also, true Kreuzberg Berlin shopping wouldn't be true without visit to the small farmer's market with organic produce and tasty treats outside the Südstern u-bahn station on Saturdays from 10am to 4pm.
Although technically in Neukölln, immediately south of the Kreuzberg district, the Turkish Market on Maybachufer (U-8 Schönleinstrasse) is definitely worth a look. Held on Tuesdays and Fridays from 11 to 6:30, this vibrant weekly market sells food, trinkets, crafts, and snacks throughout the year.


Where to Eat in Kreuzberg
When in Kreuzberg, you definitely need to chow down on some good Turkish grub. But there is something for all taste buds in this eclectic and diverse neighborhood, so fear not.
Turkish Food
Tadim Ocakbasi (Zossener Straße 46)
Doyum Restaurant (Admiralstraße 36)
Misir Carsisi (Skalitzer Straße 134)
*If you'd like a quick snack, try out lahmacun (Turkish pizza) at Misir Carsisi.
German Food
Zur kleinen Markthalle (Legiendamm 32): a traditional German pub that serves up scrumptious roasted chicken and few other small dishes.
Curry 36 (Mehringdamm 36): fast food Berlin-style, go get yourself a currywurst and fries from arguably the best Imbiss (snackbar) in town
A Bit Healthier
Hallesches Haus (Tempelhofer Ufer 1) Popular with the mostly English-speaking startup crowd, it serves delicious and healthy daily breakfast and lunch menus.
Prinzessinnengarten (Prinzenstraße 35-38): Kreuzberg's urban garden, also serves a tasty, often vegetarian lunch outside in the warmer months of the year.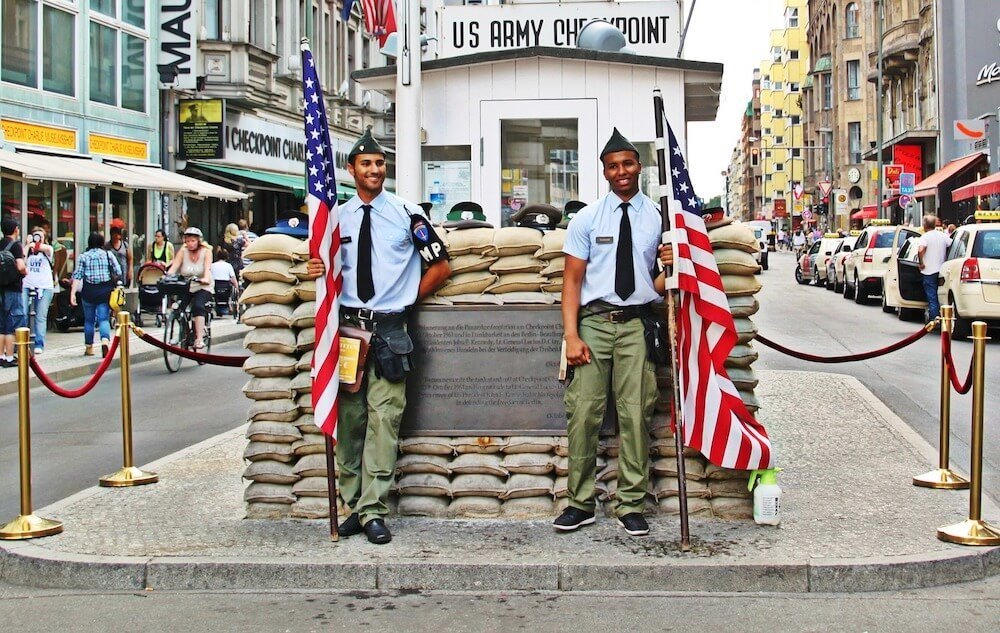 Kreuzberg Nightlife
If vibrant nightlife is what you're looking for, you're probably better off in SO36 than the quieter Kreuzberg 61. This is where you'll find the bars that make Berlin so cool, the infamous Kreuzberg nightlife!
Würgeengel (Dresdener Strasse 122): This cocktail bar is an absolute institution. A somewhat grungy bar serving quality cocktails to a mostly older crowd.
Möbel Olfe (Reichenberger Straße 177): a funky LGBTQ friendly bar with a mixed crowd.
Franken Bar (Oranienstraße 19a): Get a feel for Kreuzberg's political, left wing activist past in this pub.
Watergate (Falckensteinstraße 49): For a bit of granny chic to go with your gin and tonic. A techno club with a more stylish crowd and amazing views over the river Spree. However, be prepared to be turned away at the door if you're deemed not cool enough, especially if a famous DJ is headlining.
Club der Visionaere (Am Flutgraben): Located directly on the water playing a variety of music with more of a laid back, college student atmosphere.
Junction Bar (Gneisenaustraße 18): Also a place to hear a wider variety of music and live bands in a no-frills, unpretentious atmosphere.
Who Should Stay in Kreuzberg
Kreuzberg Berlin is for anyone who would like to get to know one of the hippest and most multicultural neighborhoods in the city, but not be turned off by a little urban grit.
Kreuzberg is also a convenient base to sightsee and connect to all other areas of the city as it's very centrally located.
With its many parks, playgrounds, and more laid back vibe, Kreuzberg 61 is perfect for families or travelers who are not seeking wild Kreuzberg Berlin nightlife right in front of their door. If you are coming to Berlin to live it up and don't mind a little noise on the street until the wee hours of the night, then opt for the SO36 side.
So who should stay in the Berlin Kreuzberg District?
Young travelers who are seeking adventure and cheap eats and drinks
People who want some nightlife in a multicultural environment
Families who enjoy staying in the heart of the city
Travelers who are looking for a vibrant, urban area
Tourists who want to stay a little off the tourist path
Although Kreuzberg Berlin is less touristy than Mitte or parts of Charlottenburg, it can get a little gritty, especially in SO36, so keep this in mind before you decide to stay here.
Pros and Cons of Staying in Kreuzberg
Pros

Centrally located and great public transportation
Many bars, restaurants, and shops within walking distance
Great options for kids, such as parks and playgrounds (Kreuzberg 61)
Plenty of locals and no tourist traps
Cons

Loud, party atmosphere in some parts of SO36
Can get a little sketchy at night (SO36)
Where to Stay in Kreuzberg Berlin
Streets such as Skalitzer Straße and Reichenberger Straße have plenty of hostels catering to the younger crowd. However, these areas tend to be noisy and more party prone, so avoid them if you'd like a little more peace and quiet.
Gräfekiez and side streets around Bergmannstraße should be more restful, but still put you in the middle of things.
Kreuzberg Berlin Hotels
3-star Hotels in Kreuzberg Berlin
4-star Hotels in Kreuzberg Berlin
5-star Hotels in Kreuzberg Berlin
Kreuzberg Hostels
Safety Tips for Kreuzberg Berlin
Although Berlin is generally a safe city, you should be careful around the u-bahn station Kottbusser Tor. This area attracts junkies and can get sketchy at night.
Görlitzer Park is also known for its drug dealers, and it's best to steer clear of the park once it gets dark.
---
Like This Kreuzberg District Guide? Pin it For Later!