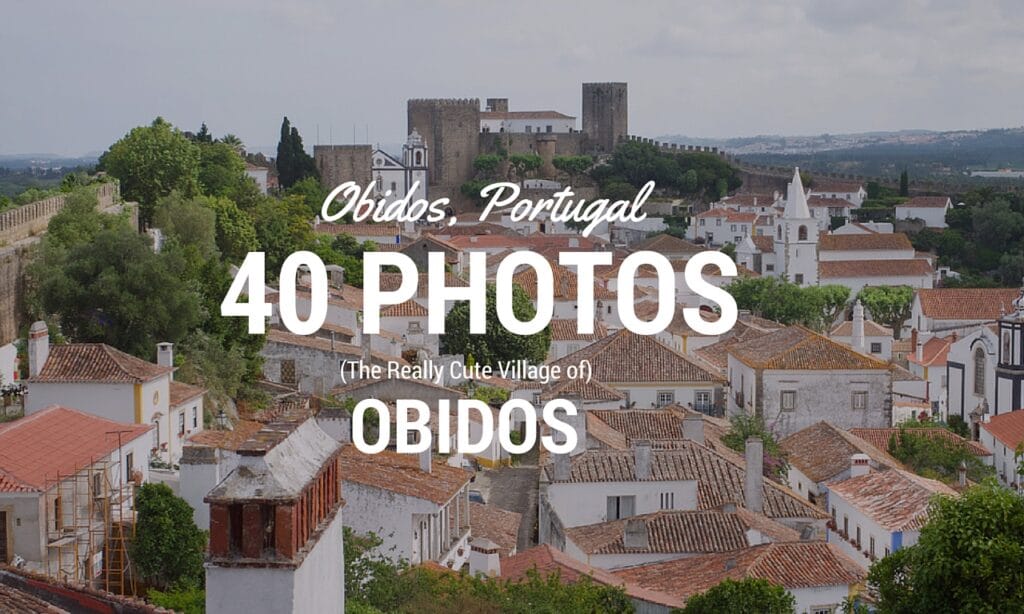 Looking down at the sheer drop to my right, my stomach falls and my step wavers ever so slightly. Up ahead, the wall widens, and I can see the stairs leading down to the town just beyond.  As I put one foot in front of the other, pushing past the treetops that scratch my ankles, and using my hand to steady myself with the wall to my left, my only focus is to keep going, to get beyond the narrowest and steepest section of the wall — just a few feet wide, and probably 20 feet down — and get back to enjoying the fantastic views.
"This would never be allowed at home," I say again as I walk slowly forward; my mom – who is also taking small and careful steps – agrees.
It's been a common refrain of the trip, so far. Every time we visit a medieval town or castle in Portugal, it hits us just how much of nanny state Canada is compared to many places in Europe.
Walk along ancient city walls with no railings and next to no safety controls? Check.
Explore a nearly-abandoned and crumbling castle, again with no railings or safety controls? Double check.
Exploring Portugal, it would seem, requires sturdy shoes, good balance, and a slightly brave spirit. Staying down below, and missing out on the thrill of climbing ancient castle towers or enjoying the view of sweeping landscapes that stretch into Spain isn't an option.
All you can do is choose appropriate footwear, and go for it.
Are you basing yourself in Lisbon? Check out our Where to Stay in Lisbon Guide for all the best areas to stay.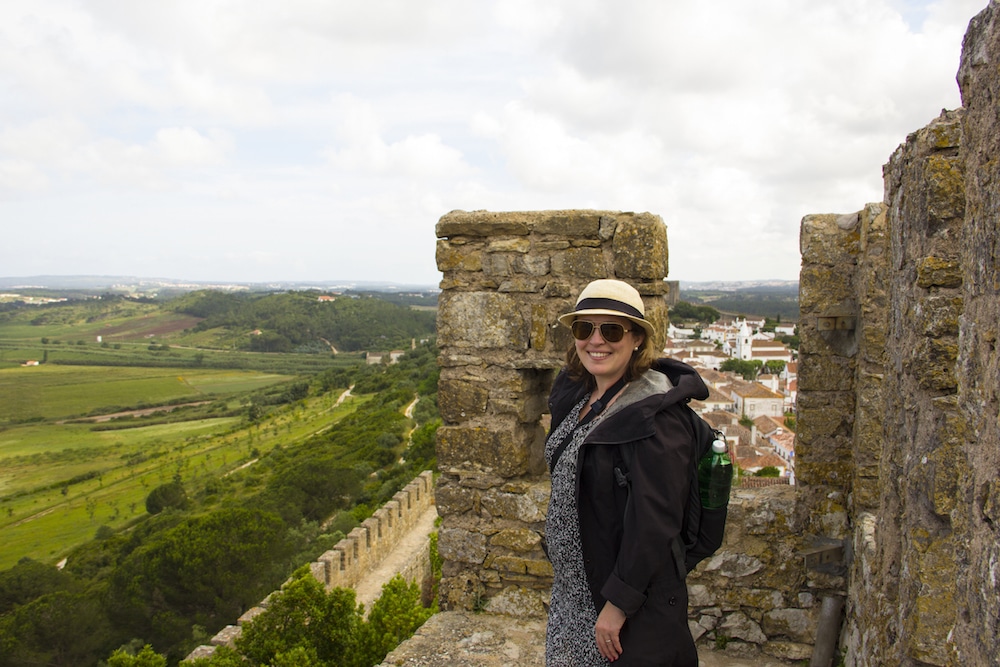 Today's journey is to Obidos, a town that's close enough to Lisbon that it attracts day-trippers of all types.
Like everything in this country, Obidos has a long, long history, with origins going back to pre-Roman times. The castle and town walls that still stand today are at least 850 years old, give or take a few years or decades. And it looks it: Obidos is so picture-perfect, it could easily stand in as "picturesque medieval town" in any Hollywood production.
Click on one of the Images to Scroll through the gallery of pretty Portuguese village shots from Obidos!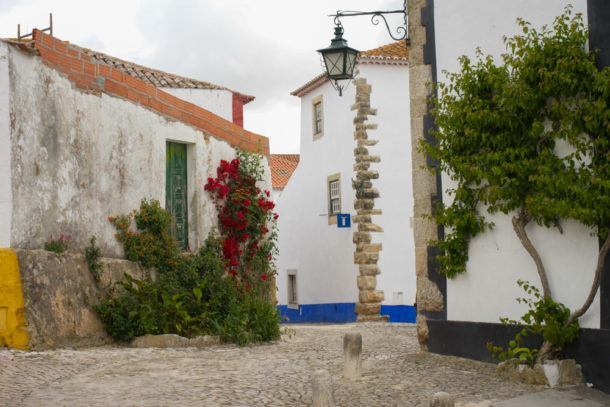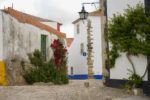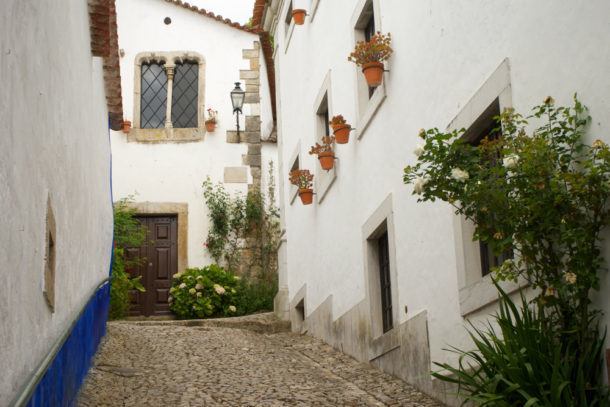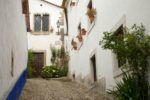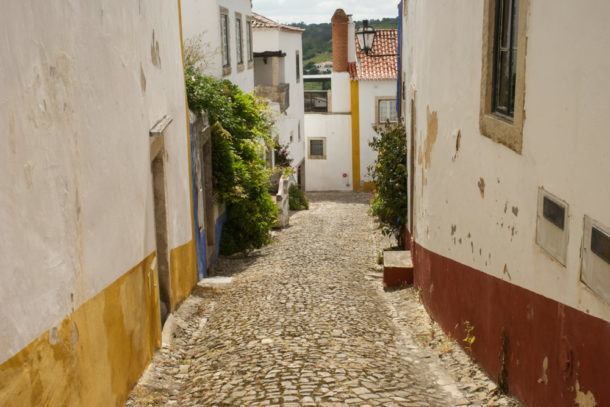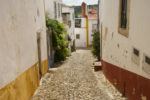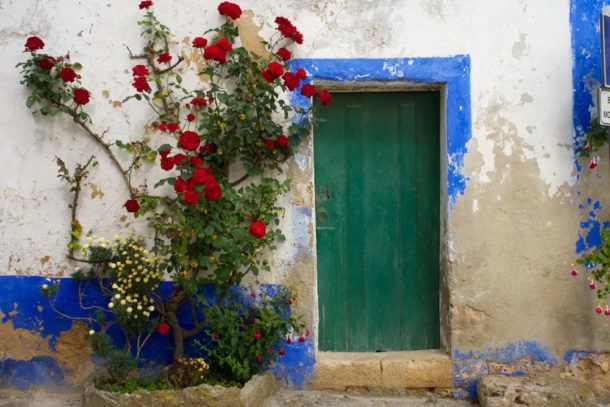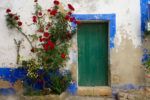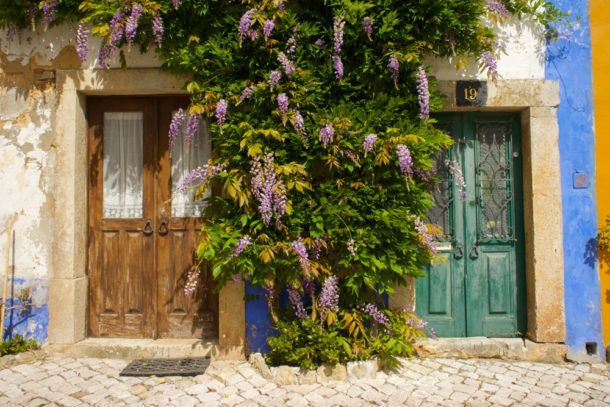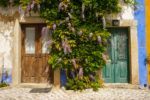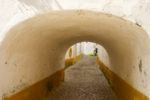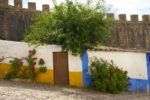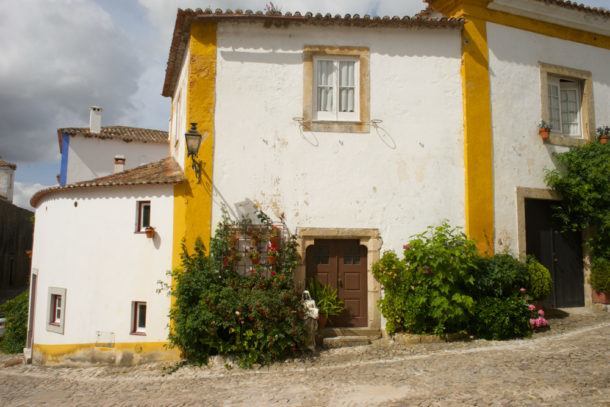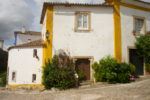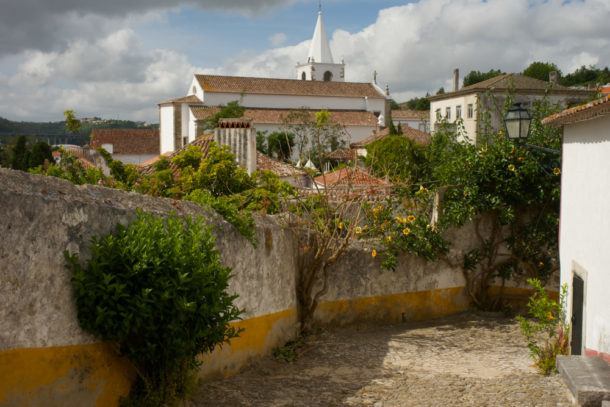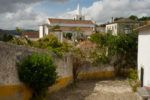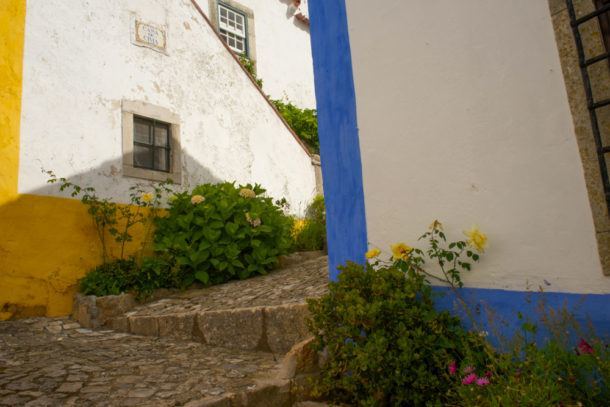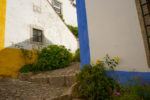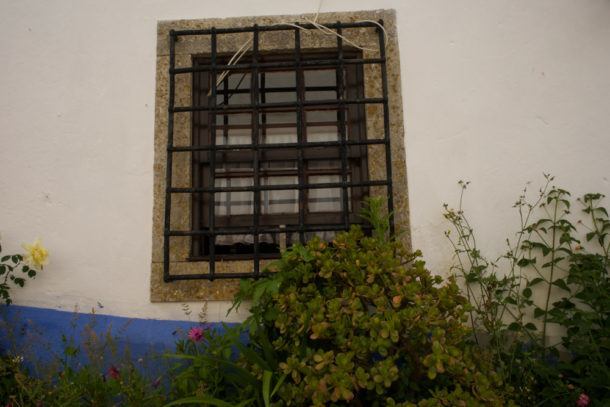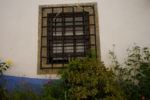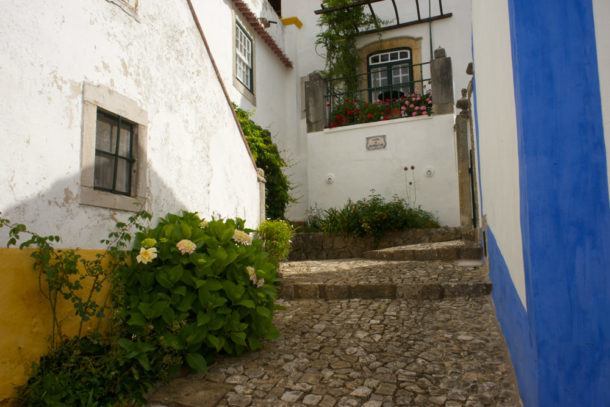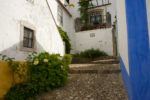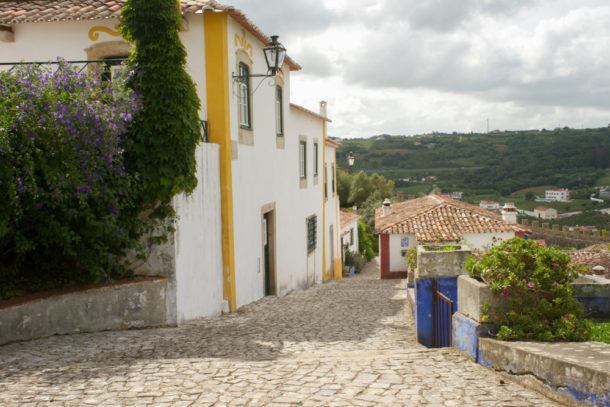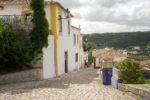 As much as it is beautiful, it's also tiny: just over 3,000 people squished between ancient walls, what seems like every building living to serve the tourism industry: restaurants, cafés, B&Bs and souvenir shops selling everything cork and azulejo (the decorative Portuguese tiles found almost everywhere in the country); stalls selling the ginjinha sour cherry liqueur in chocolate shot glasses; tour companies offering their services.
When tour buses arrive — as they do, I'm sure, every day of the year — the town can feel a bit crowded. We arrived to Obidos at the same time as a tour group, and opted to climb and explore the city walls of Obidos first, while the tour group wandered the town streets below. This meant we largely missed the crowds, and were able to enjoy the views from the castle walls and the town below largely on our own.
Click on one of the photos below to scroll through the gallery of photos shot from up on the town walls!)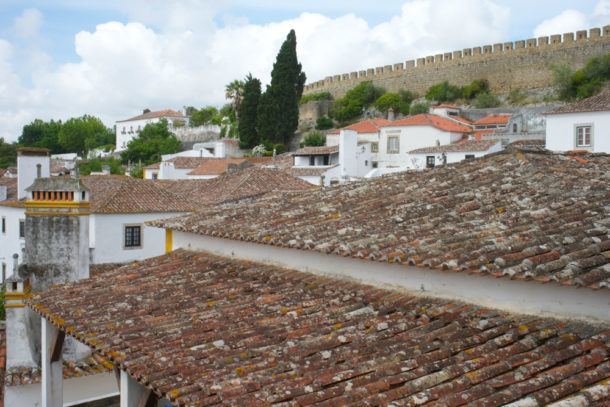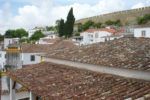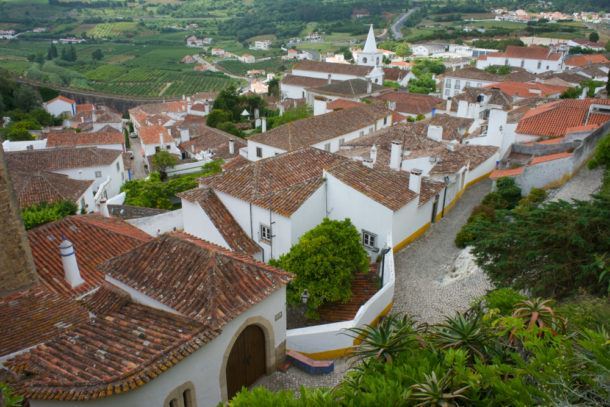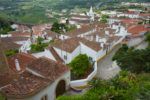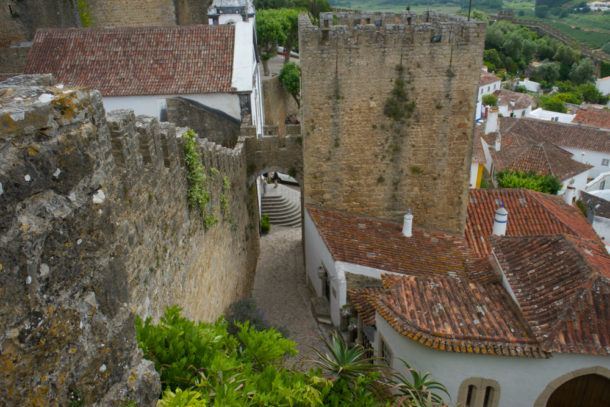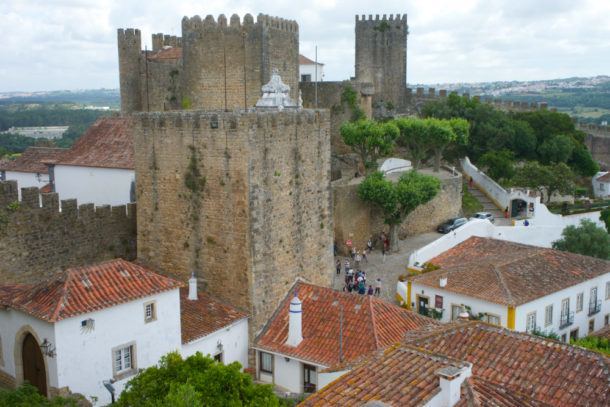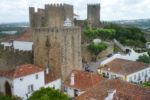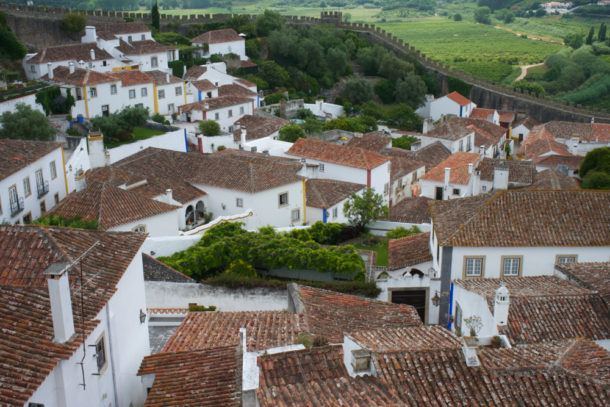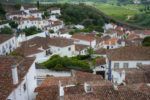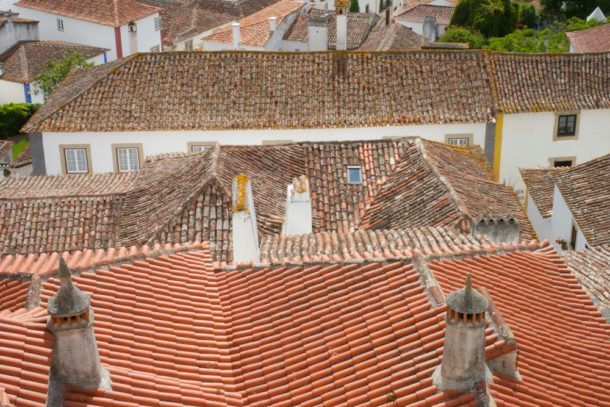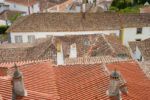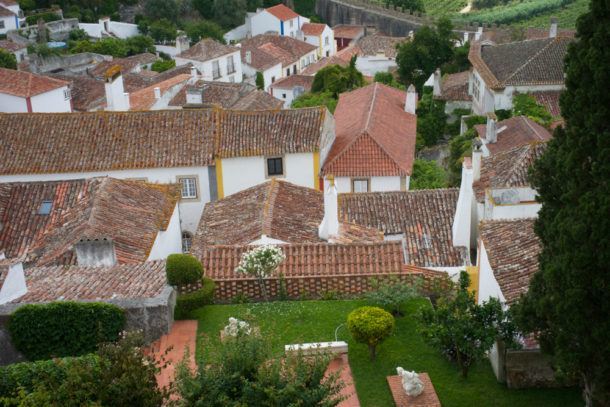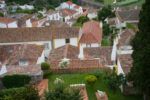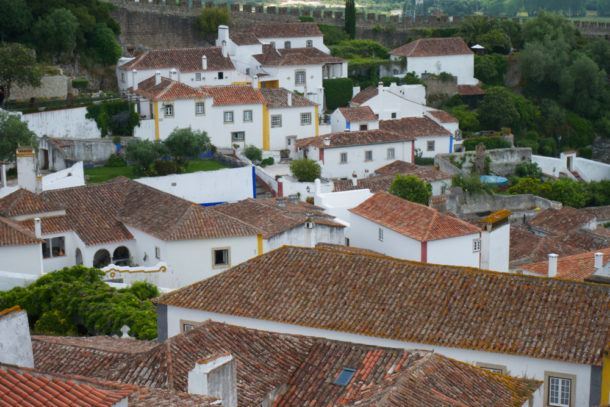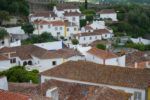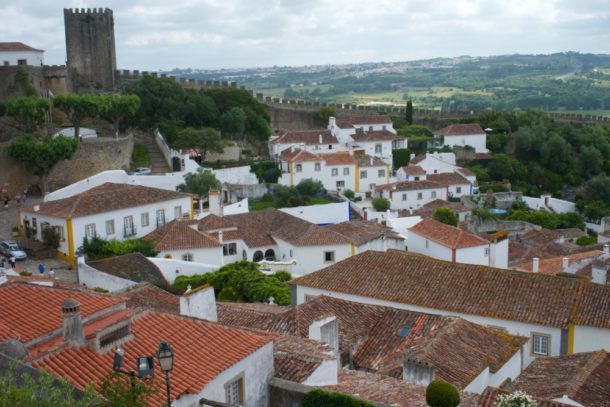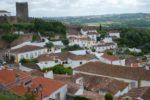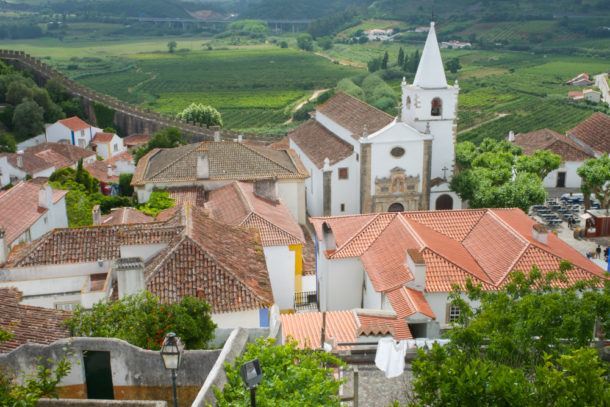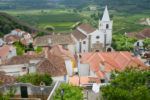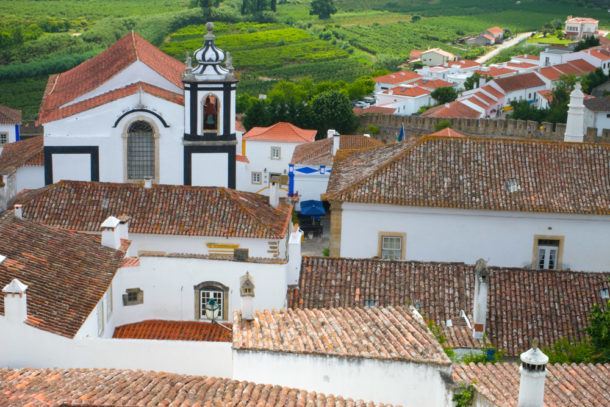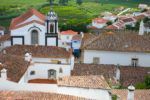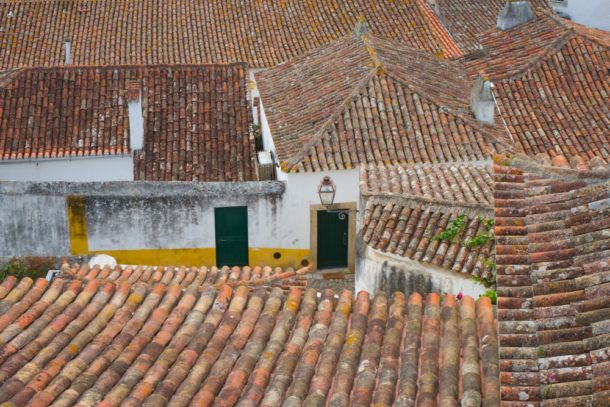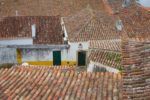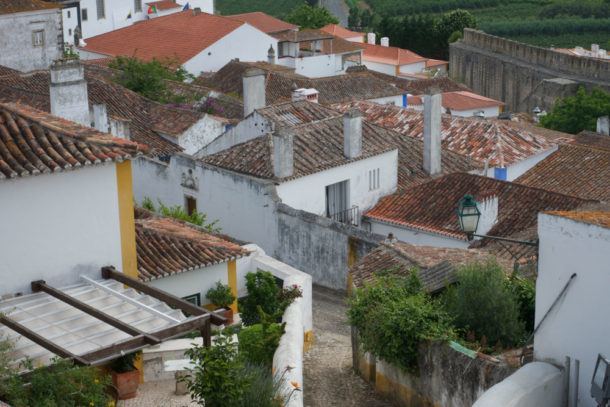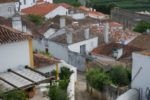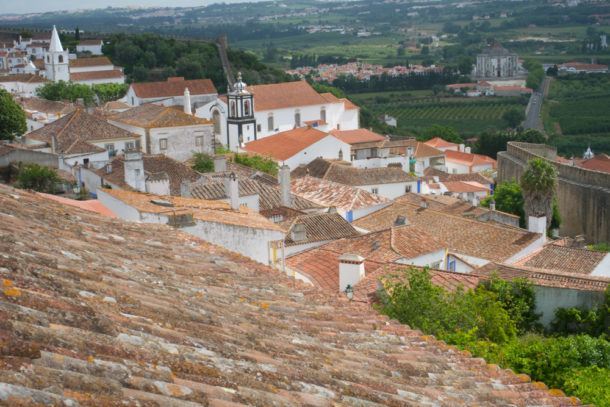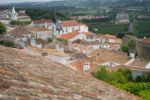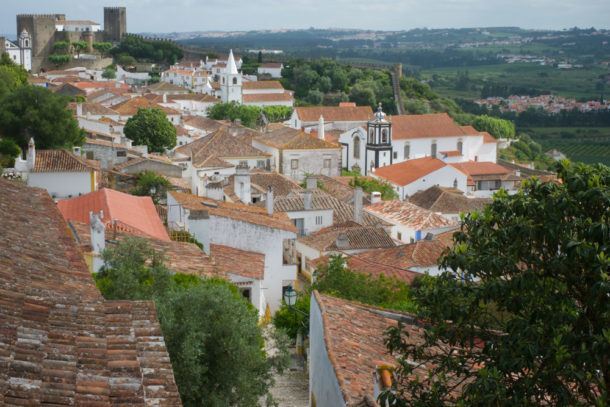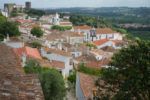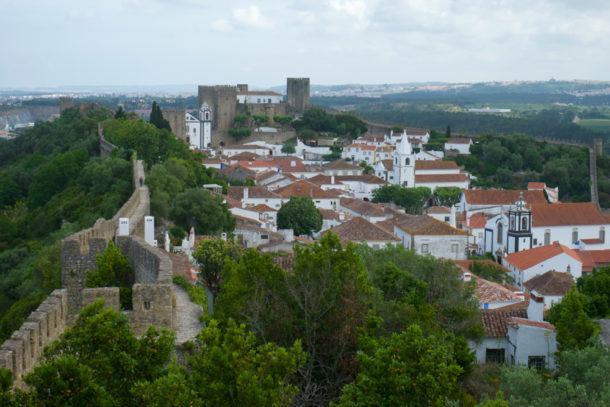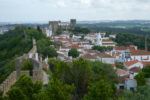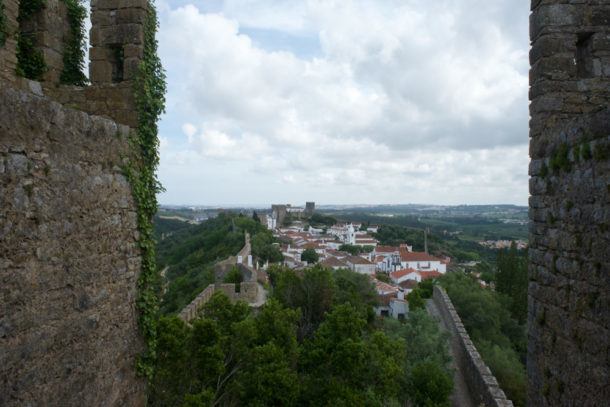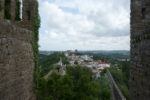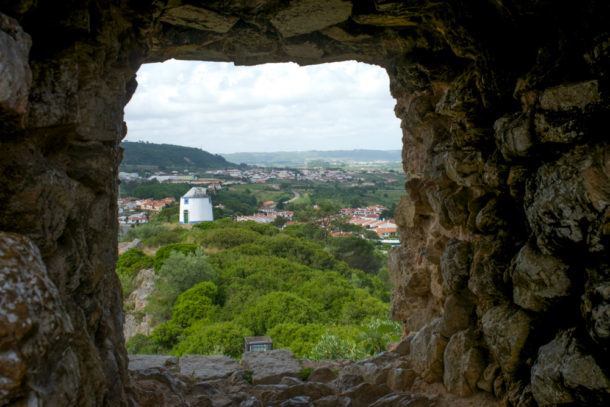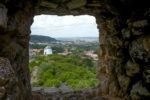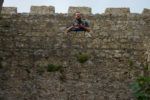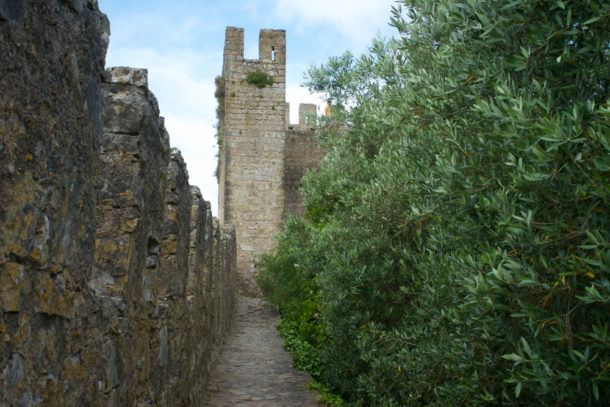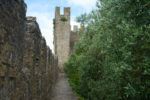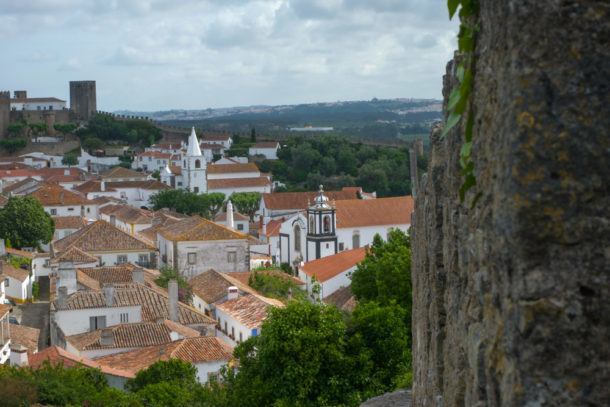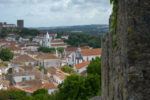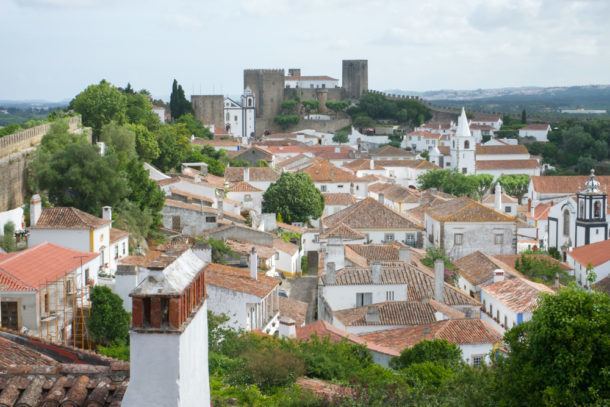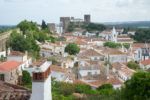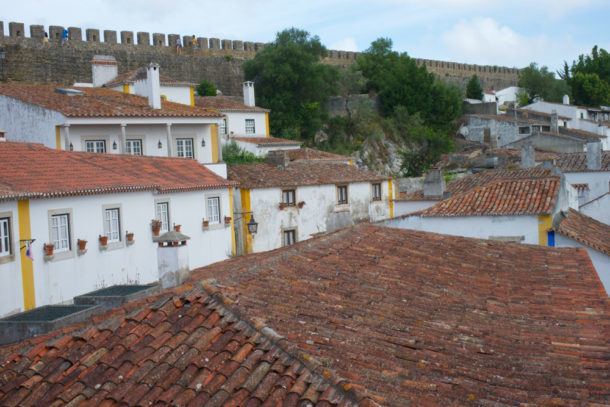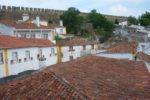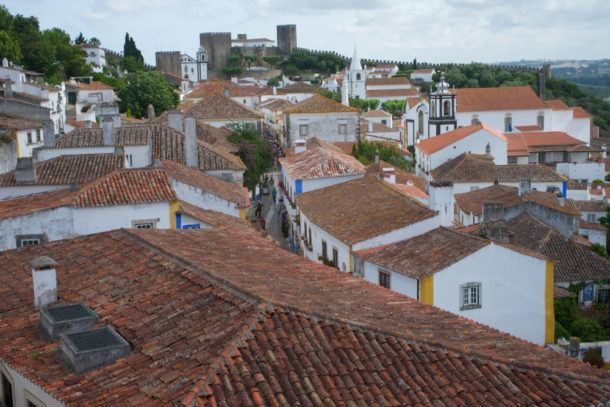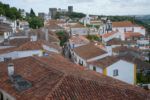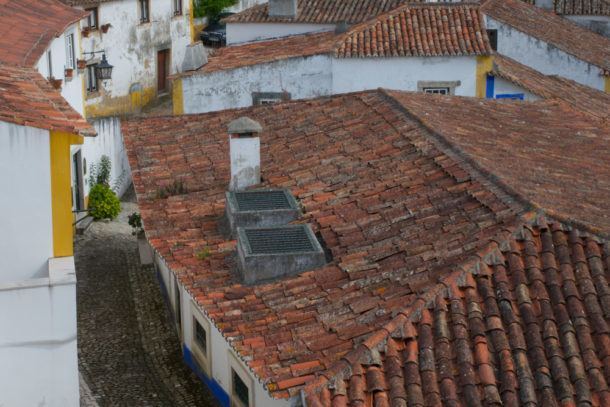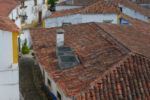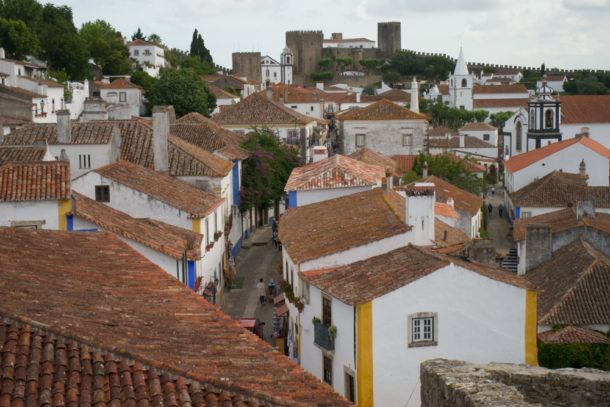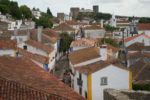 Getting to Obidos from Lisbon
Obidos can be visited as a day trip from Lisbon, either independently or on a tour. If you want to go by yourself and don't have a car, you can take the Rodotejo bus from Lisbon.
If you want to take a tour, there are a few options, many of which also include a trip to Fatima, which is a religious pilgrimage site for Catholics. Personally, we really didn't like Fatima, and honestly wouldn't recommend it for most tourists. Perhaps if you're Catholic, then the spiritual aspect would be interesting. But for the average tourist, there isn't much to hold your attention, in our opinion — it was ugly, not particularly interesting, and a bit odd.
With that in mind, our recommendation would be to choose an Obidos-only tour, not an Obidos-Fatima combo tour.  You can search on Viator or TripAdvisor to find one that fits!
Pin This for Later!