The day before yesterday we were feeling antsy, and so decided to take a trip to the town of Silves. Silves is most well-known because of its castle, which is one of the best preserved and most interesting castles in the Algarve region of Portugal. We decided to take the toll road, because we were racing against a weather forecast that called for an afternoon downpour, and it happily ended up costing less than we expected – €3 each way between Loulé and Silves.
Silves is a pretty enough town, and we managed to arrive a few hours before the rain.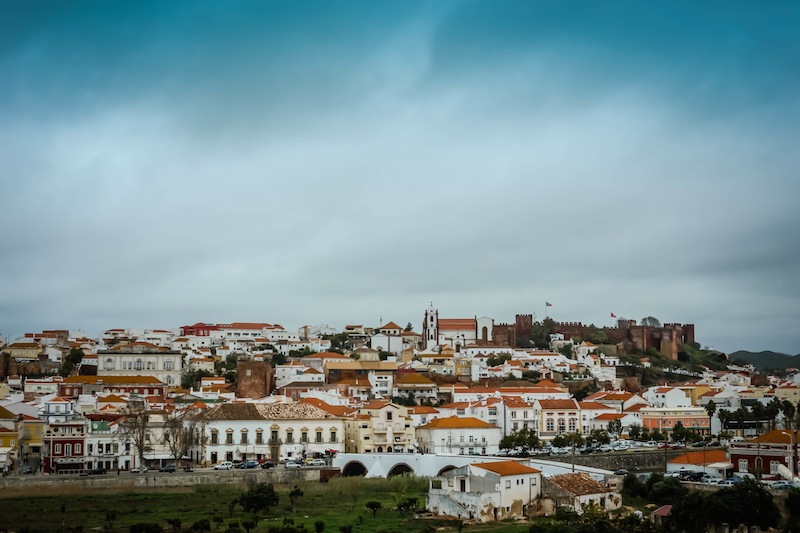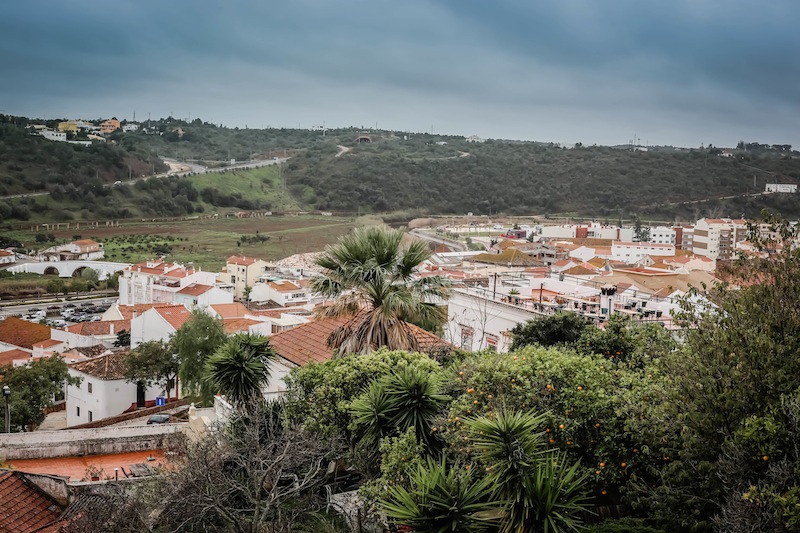 We found a place to park, which involved some champion driving on Geoff's part. The narrow, cobblestoned streets here are pretty to wander through on foot, but less convenient for driving. We managed to avoid driving the wrong way down any one-way streets — although for a minute we weren't too sure — and wandered around the town a bit.
The cathedral of Silves is centrally located in the old part of town, close to the castle. It is built on the site of a former mosque, which seems to be pretty common in the Algarve. For centuries, the Algarve was controlled by the Muslim Moors of North Africa; once the Christians fought back the Moors, it seems they simply re-purposed many of the mosques into churches. While architecturally the churches look like churches, some still have the domed roofs of a mosque, betraying their early history. Although pretty, I didn't find the Silves Cathedral to particularly inspiring.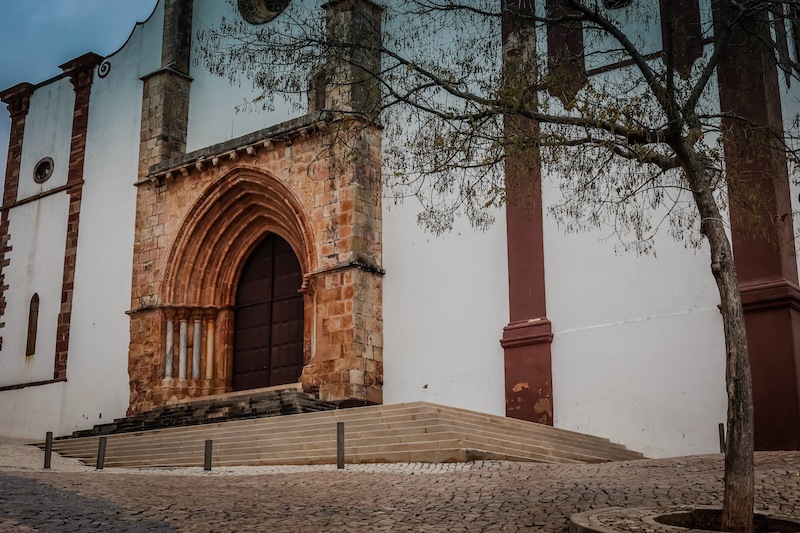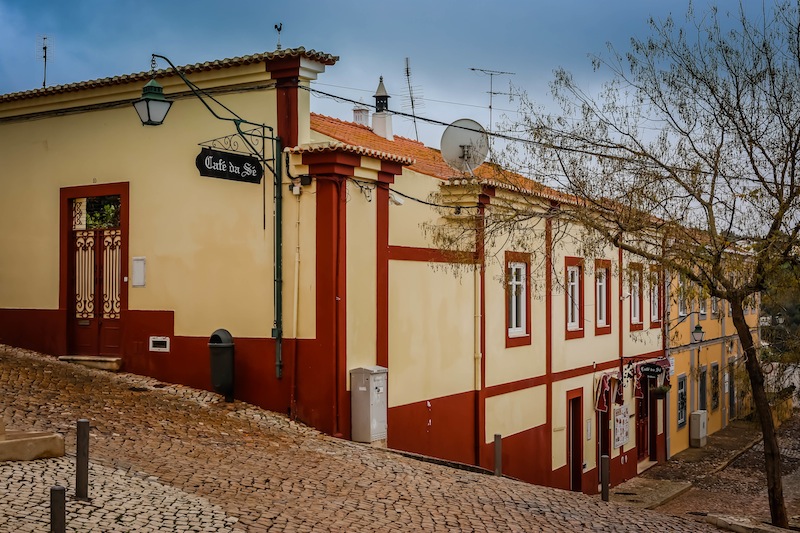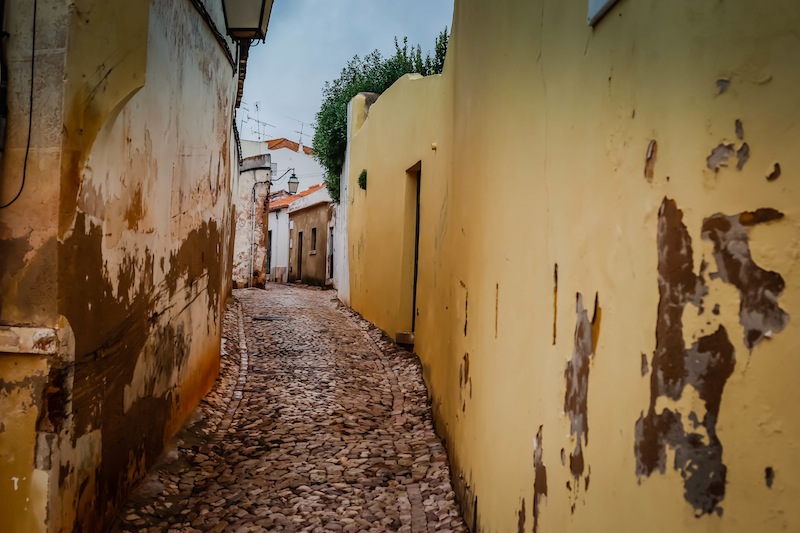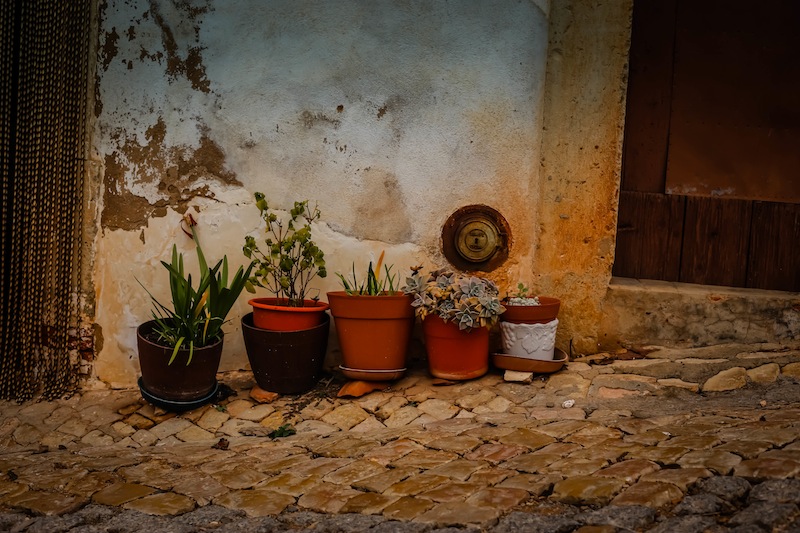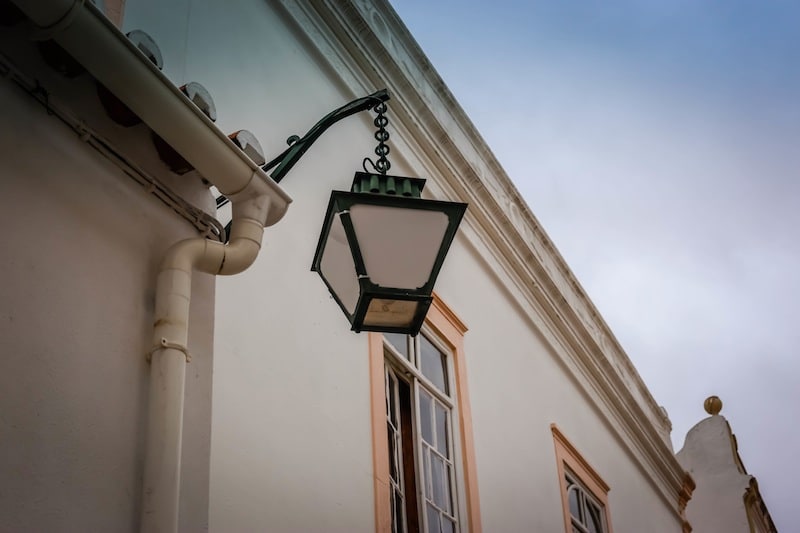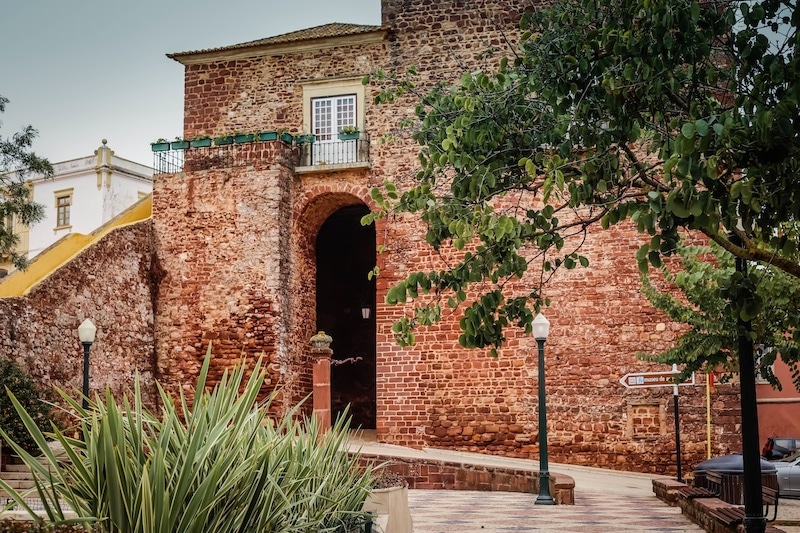 While Silves is pretty, the real reason to come is the castle. After paying our €2.80 entry fee (each), we were free to wander around with the tour groups and one ill-behaved German kid, who insisted on climbing on the centuries-old ruins. This is actually the first place we've been where we've come face-to-face with tour groups – everywhere else has been sleepy, with only a few independent (almost always European or British) tourists wandering about.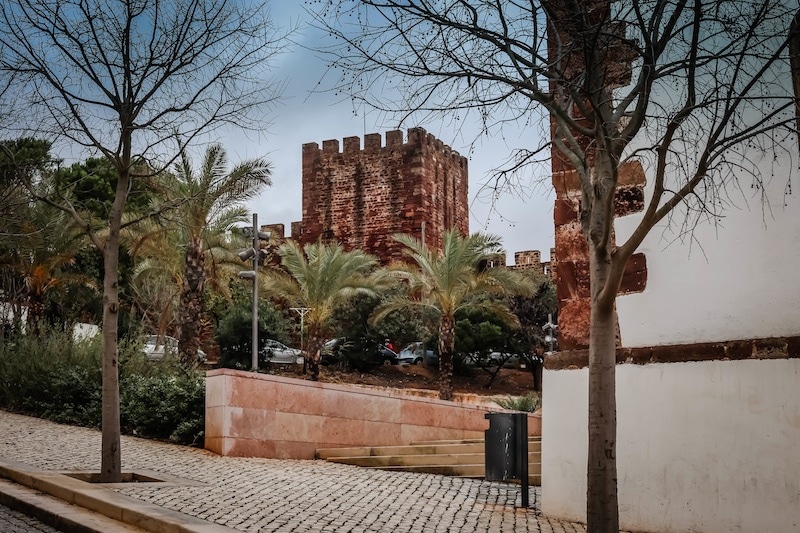 The Silves Castle is the best-preserved castle in the Algarve, and it's pretty impressive. We tend to feel slightly ripped off if a castle doesn't have a saw-tooth wall surrounding it – that just seems to be a pretty defining aspect of the concept. So we were duly impressed by this one.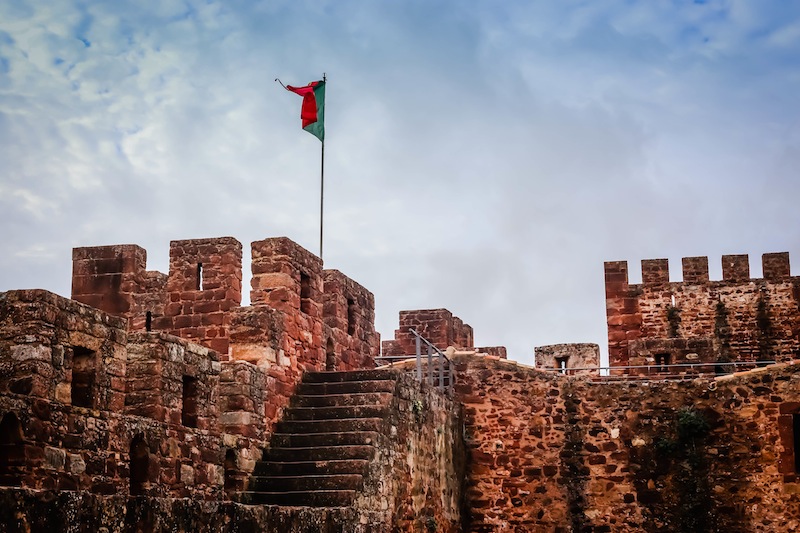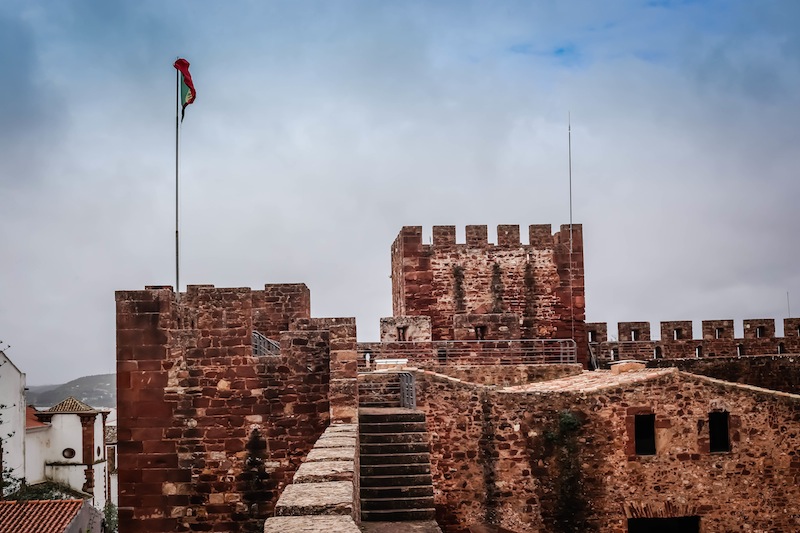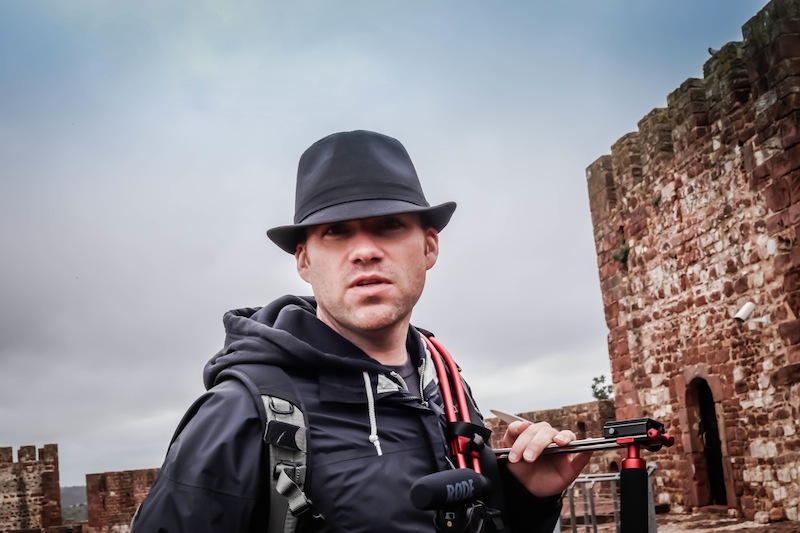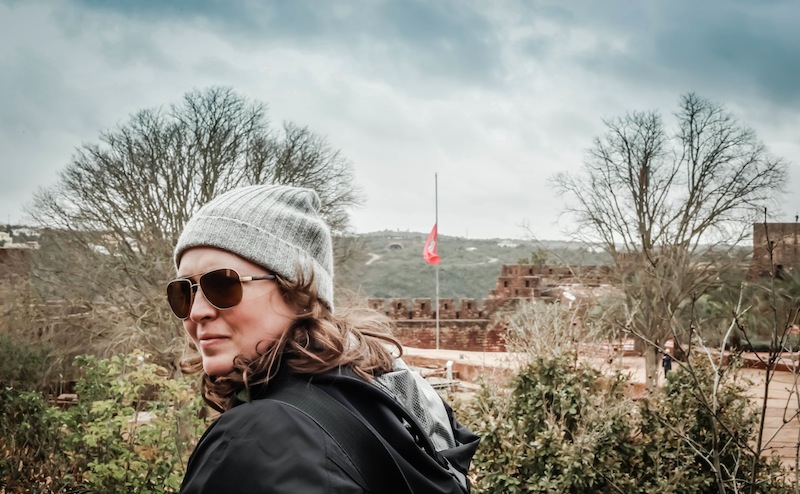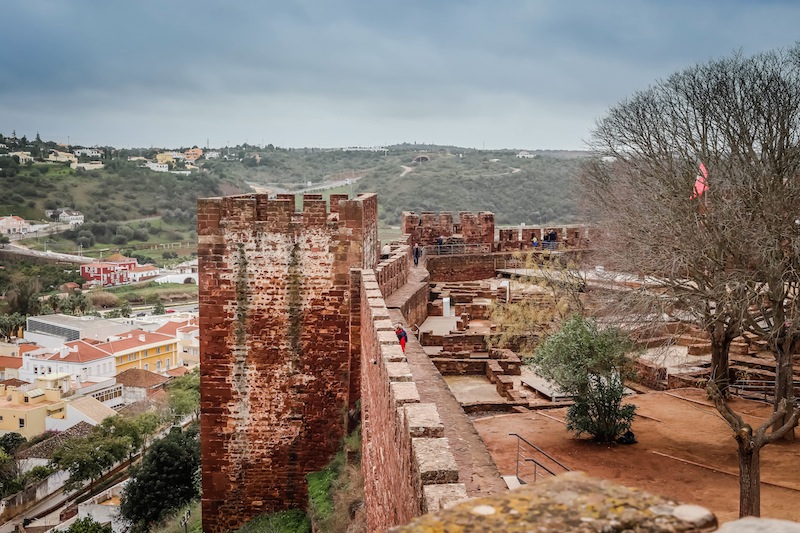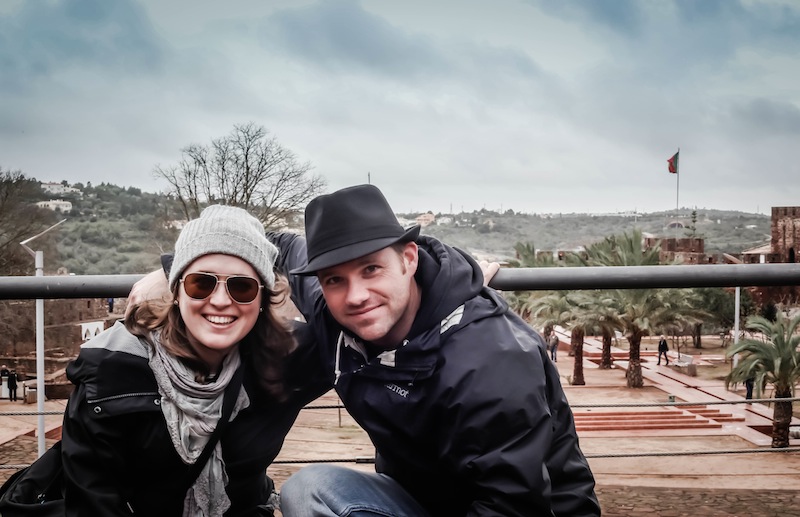 Geoff made a quick video about it, showing what the castle looks like and a wee bit of history.
Unfortunately, the weather forecast, which yesterday foretold of a week of upcoming sunshine, has changed again, and we now have two days of sun followed by a mix of clouds and rain. The plan is to head north tomorrow to venture out of the Algarve region to the Alentejo, which is the region directly north of the Algarve. There are a few towns we're interested in checking out, and it will be interesting to see whether the look and feel of the towns change once we're out of the Algarve.
We are also starting to count down the days before we're finished with this housesitting assignment. While we've enjoyed having a base here, and the region is undoubtedly beautiful, we've both got very itchy feet, and conversation tends to revolve around where we'll go next. Two weeks from today, the home owners return. Our plans are still mostly up in the air, but will likely involve a few nights in Lagos (Portugal, not Nigeria), some time in Lisbon & Sintra, and possibly some time in Coimbra and Evora.
Once we leave Portugal, we have a loose plan to go through Southern Spain into Morocco, but we have to be out of the Schengen by February 24th, so won't be lingering in Spain. From Morocco, we may fly to Tunisia after. We've also been tossing around the idea of flying to Cape Verde to check out those islands for a few weeks to a month – we've had a few of those Atlantic islands on our radar for about a year now, and Lisbon is a pretty convenient point of departure. We'll see.
This week, we also came this close to getting a six-week house sitting gig in Cyprus, which would have had us there from late April until early June. We were pretty disappointed that one didn't come through, as it would have given us a bit of a schedule, and would have taken us in a direction I'm pretty interested in heading: towards Georgia and Armenia. But thems the breaks, and there's no reason we can't head in that general direction anyway. Geoff and I have had a few moments over the years where the universe has made a travel decision for us, and it seems to have always been for the best. So we figure we'll just chalk this one up to the universe, and keep applying to interesting house sitting assignments as we find them.