Sometimes it's nice to just stay home. In fact, it's so nice that the travel world has coined a term for it—a "staycation." So if you have some time before your next big trip, why not try out some of these fun and simple ideas to create your own fabulous staycation right at home?
Staycation at Home Ideas
Check out these easy and fun staycation ideas—who says you need to leave home to have a wonderful vacation?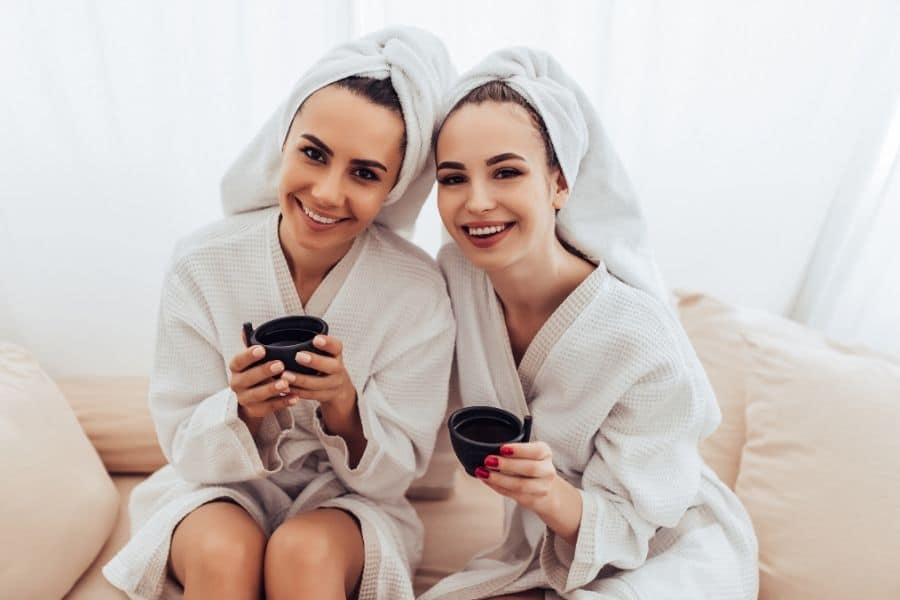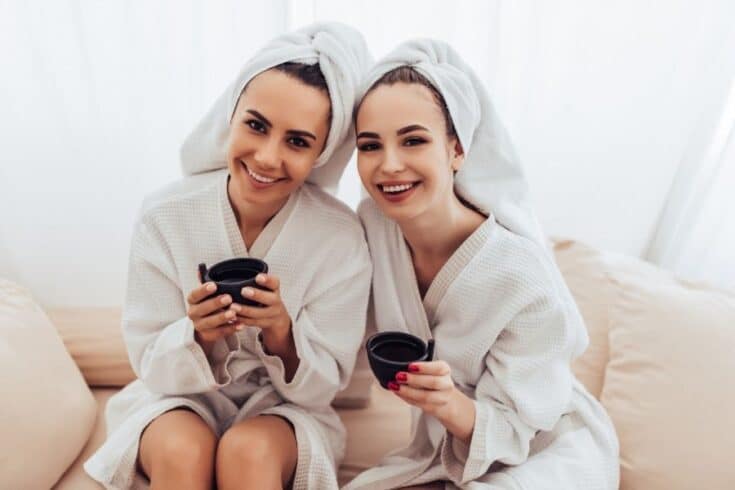 Photo Credit: Canva
Can't go to the spa? Bring the spa to your home. Light scented candles, run a hot bath, load up on face masks, and get cozy in a comfy robe.
Or just gift yourself this spa gift basket so you have everything you need to relax in the comfort of your own home.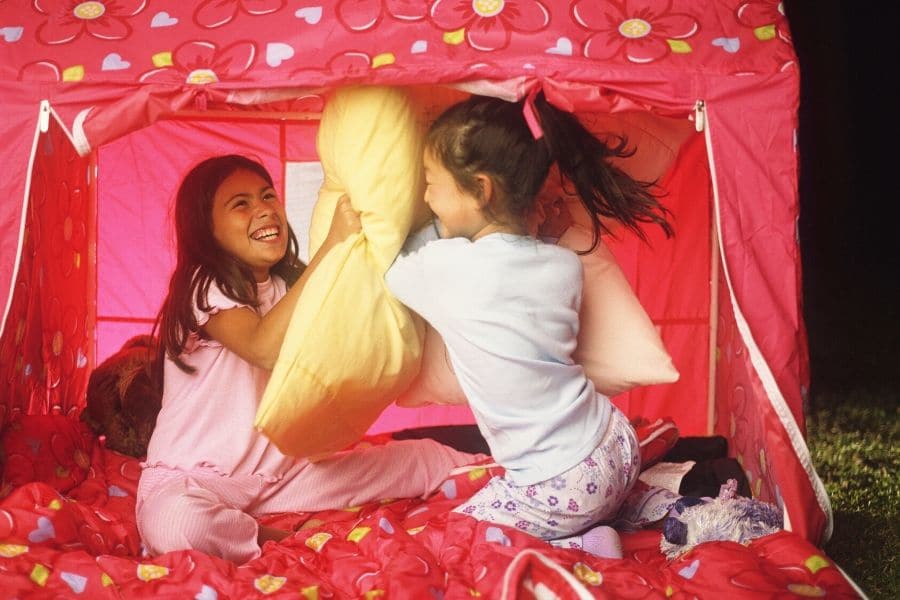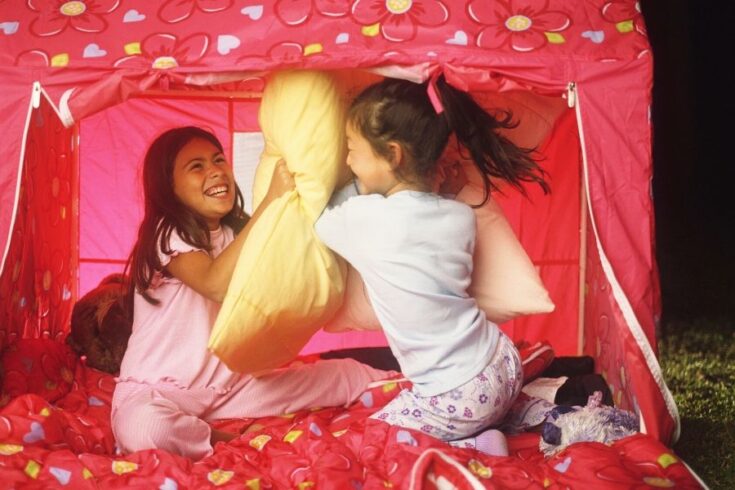 Photo Credit: Canva
Set up a backyard camping site complete with tent, a seating area of comfy camping chairs, your favorite drinks, and a sleeping bag.
Bring your favorite books or star gaze with your partner or family. Once the sun goes down and you're enjoying your camping experience, you'll forget you're in your own backyard.
Bonus: You'll still have the convenience of your own bathroom when you need it.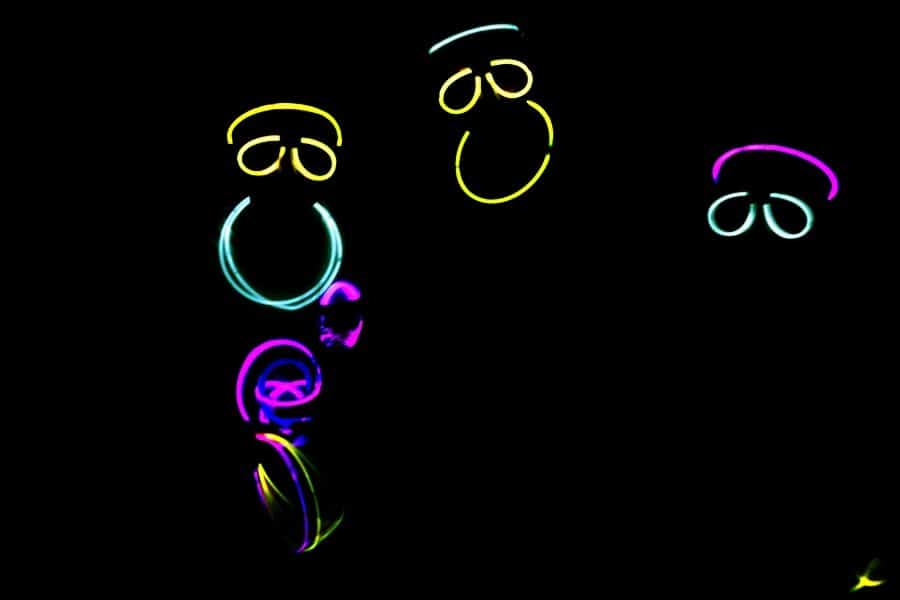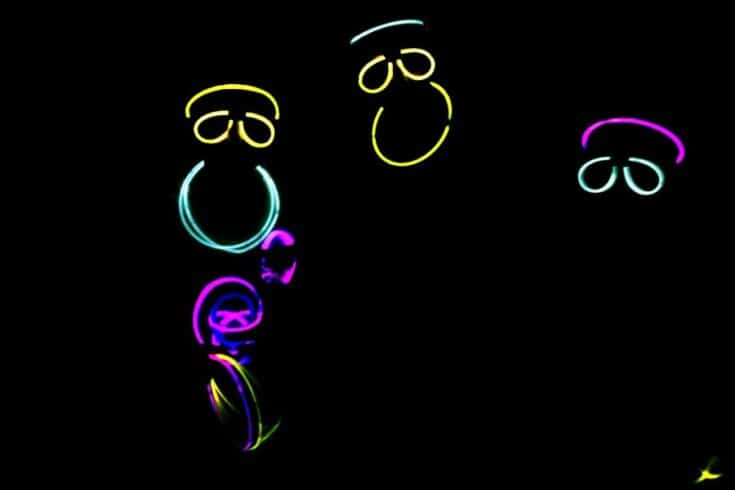 Photo Credit: Canva
There is always something to celebrate! Get serious about your homemade rave party with glow sticks, bubbles, techno music (or, Kidz Bop if this is a family party), and get that party started! Turn out the lights, dress in your craziest outfits, and dance the night away!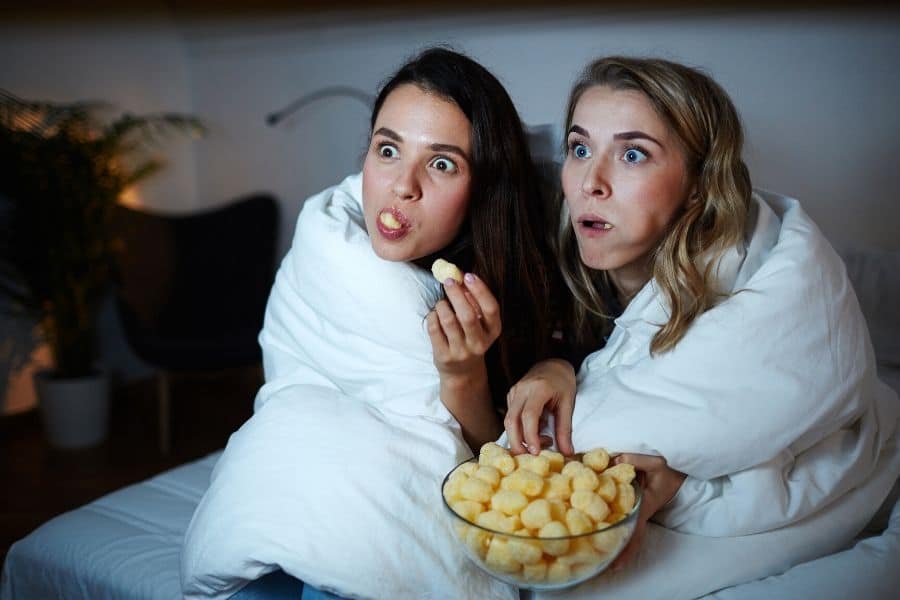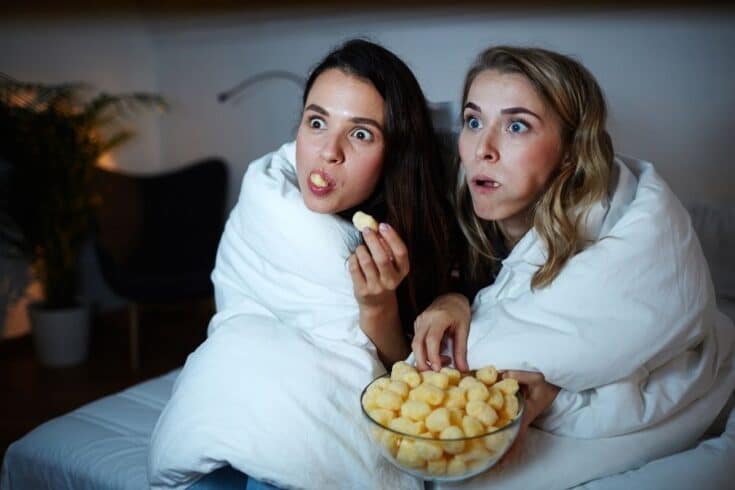 Photo Credit: Canva
Pick a theme. It could be Road Trip Movies, Romantic Comedies, or Scary Movie Fest. Grab all of your favorite movie snacks, turn out the lights, and cozy up. Don't worry about over-indulging on snacks—you're on a staycation, remember?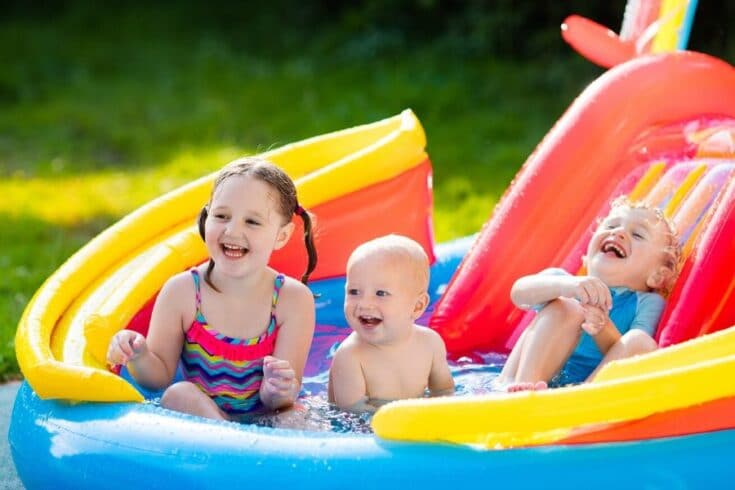 Photo Credit: Canva
You don't need an in-ground pool to bring the water park to your own backyard. Set up a kiddie pool, a slip-n-slide, turn on the sprinkler, and round up all the spray bottles. Search your garage for buckets, tubs, and water guns. Don your swimsuits and sunscreen, and let the water park fun begin!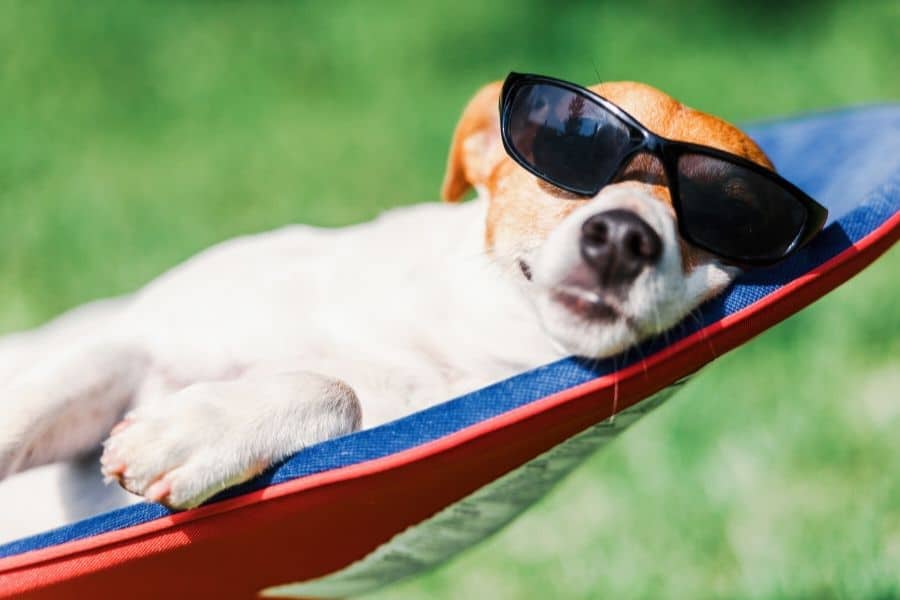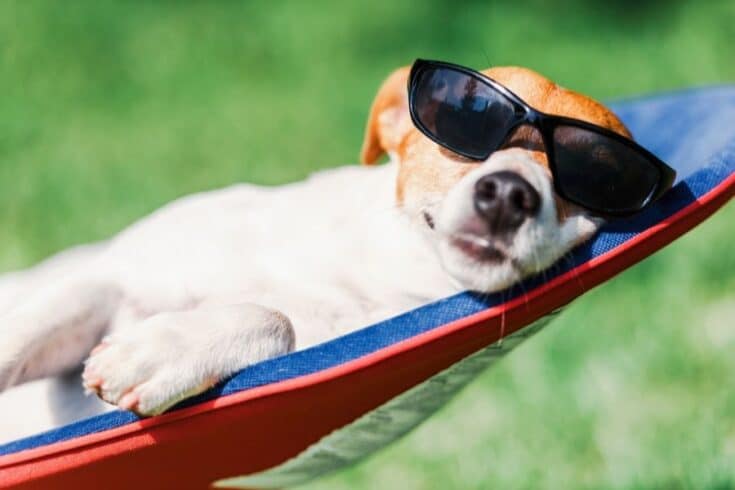 Photo Credit: Canva
Nothing says "relaxing vacation" like swinging from a hammock with a good book. You don't have to visit some luxury resort to find a hammock, though. Bring the hammock to you. Rock in your own hammock at your leisure and get in a much-deserved nap or finally read that amazing travel book you've been wanting to read.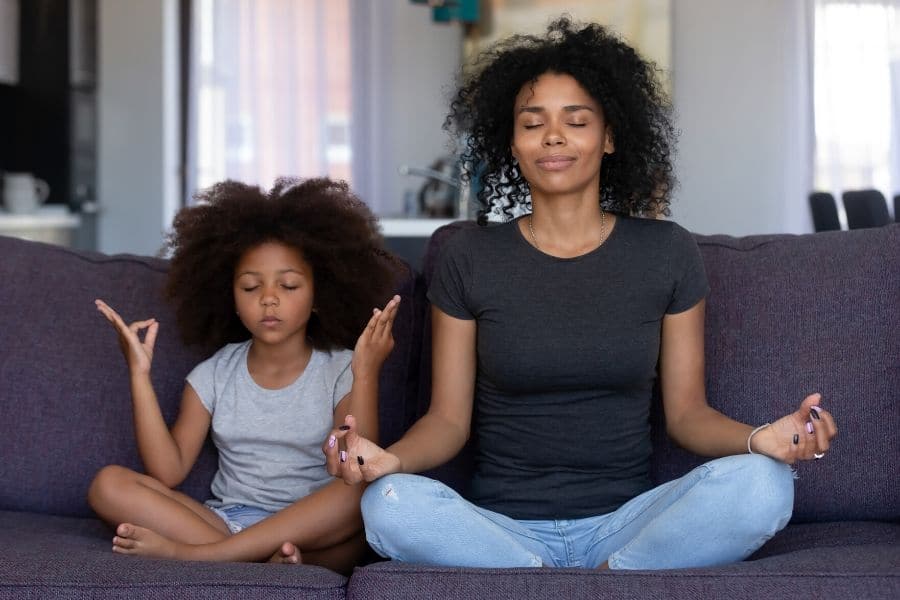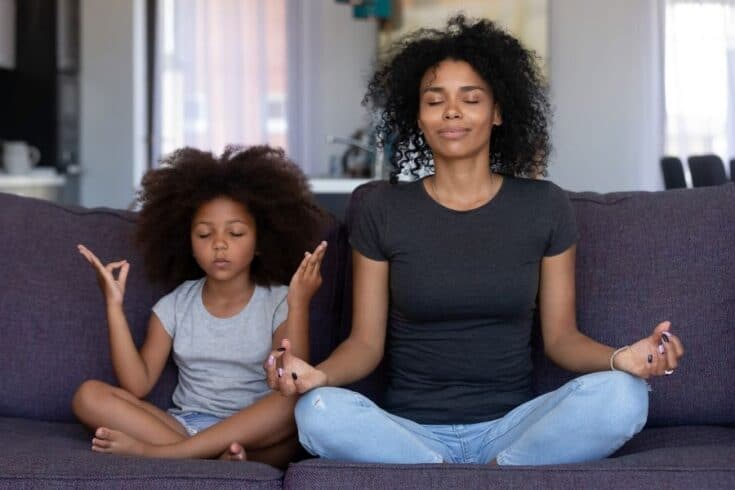 Photo Credit: Canva
Yoga is an amazing way to release muscular and nervous tension and to relax as if you're on vacation. Luckily, you can set up your own yoga retreat at home. All you need is a good yoga YouTube channel, a yoga mat, and a good soundtrack. You can also use these yoga cards to guide your moves.
Or go ahead and snag this full yoga kit with everything you need to get started!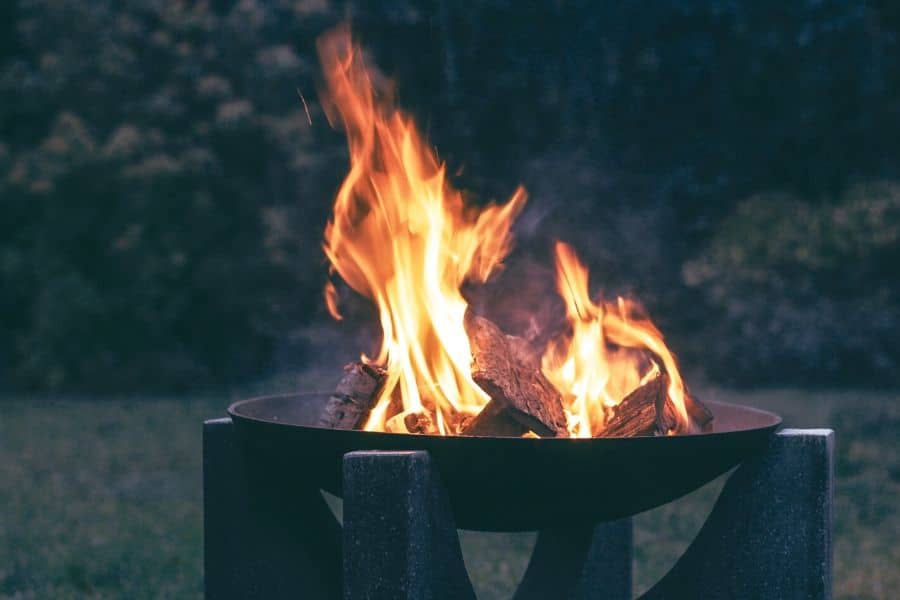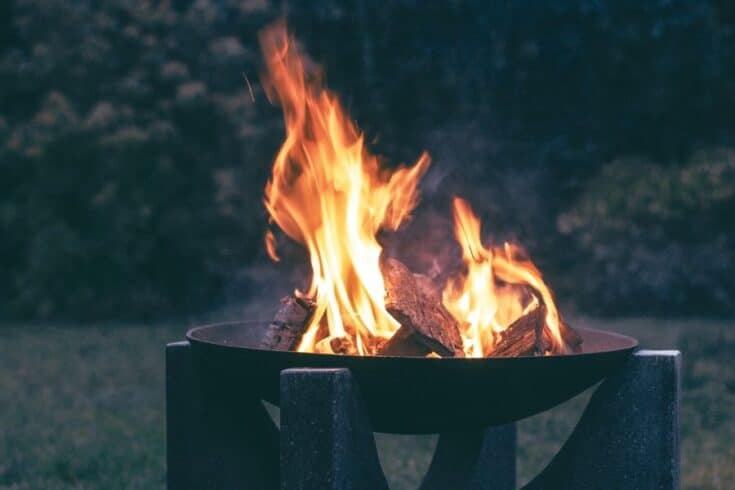 Photo Credit: Canva
Circling around a fire pit with family or friends will make you feel like you've been transported to a woodsy vacation destination. Channel your childhood campfire days with a S'mores Kit, kick your feet up, and relax while you wind down your evening by the fire.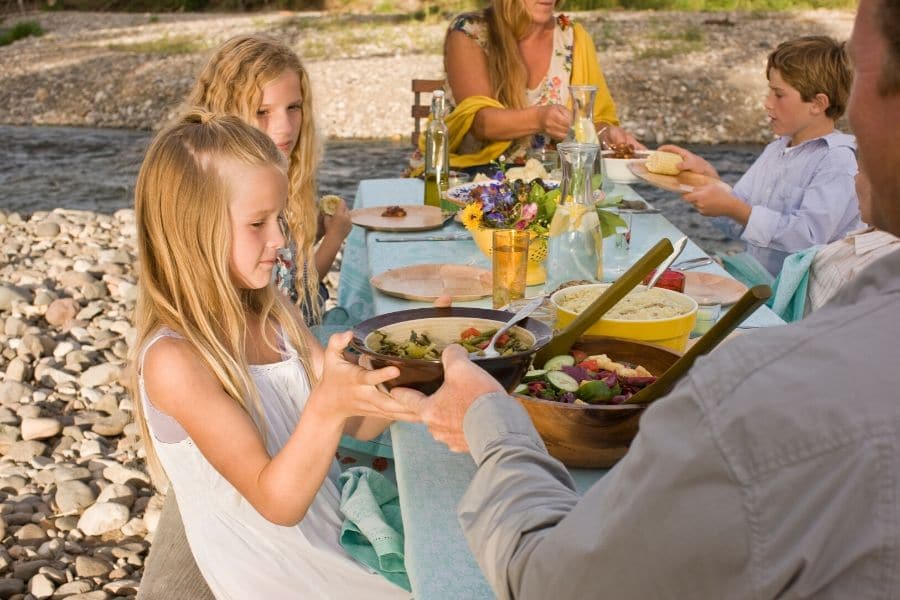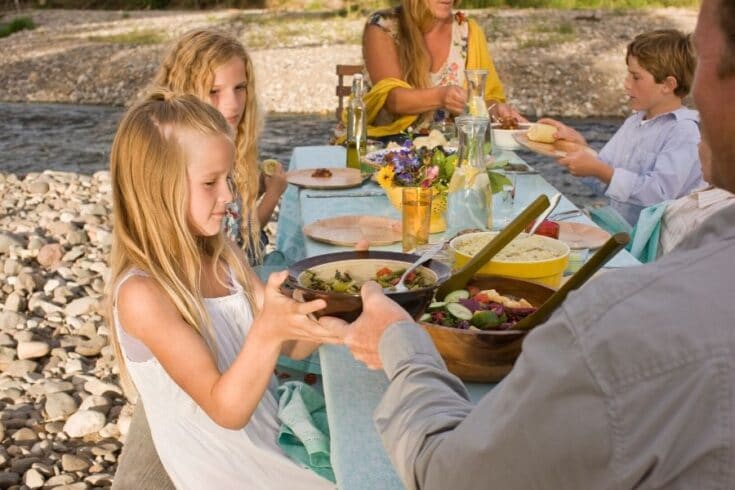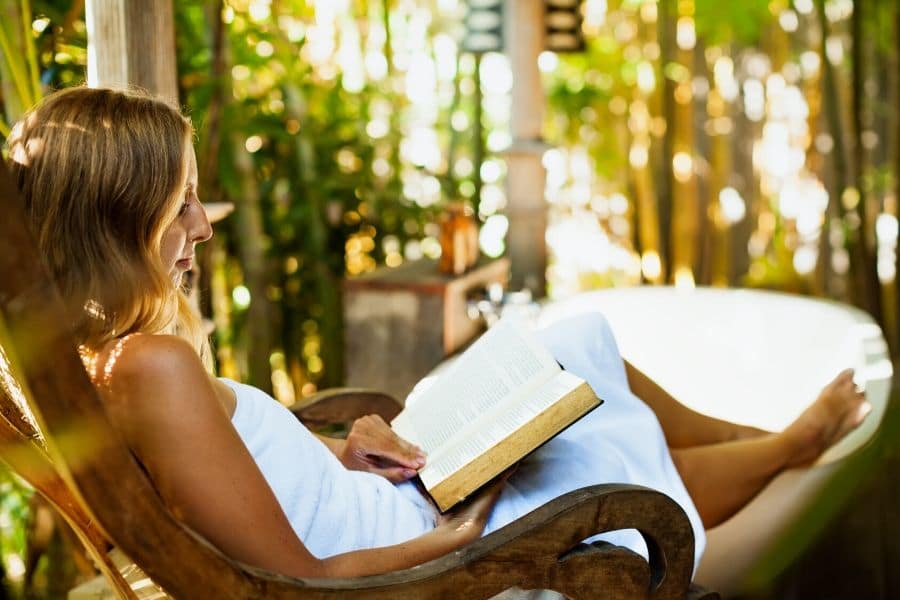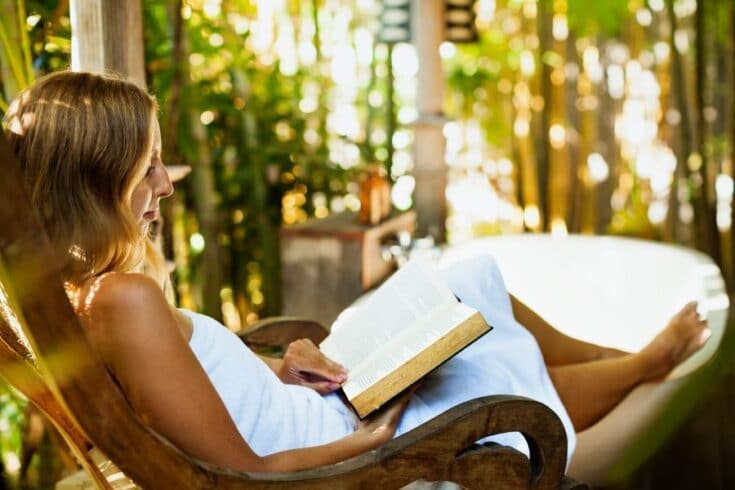 Photo Credit: Canva
What's the only thing better than an indoor reading nook? An outdoor reading nook! Being outdoors will make you feel more like you're away from home. Grab this outdoor hanging lounge chair and feel like you're lounging at a resort.
Grab that pile of books you've been collecting (or grab something new from this bestsellers list), a cool beverage, and read the day away.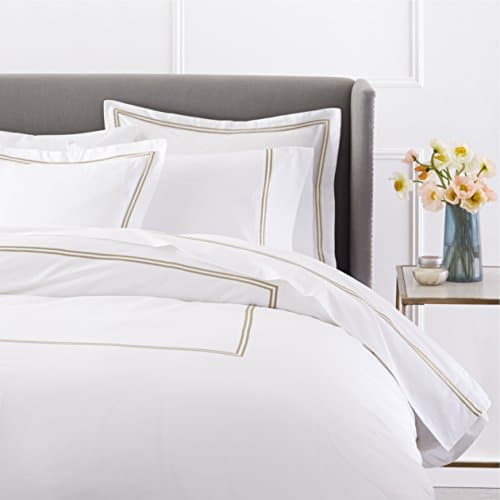 Photo Credit: Pinzon
One of the best things about a nice hotel is how comfortable the beds are. You can transform your own bed with a set of ultra-high-thread-count sheets and some fresh, new pillows. Clean up any clutter in your bedroom, and set out your favorite scented candle. Now your own bedroom can feel like a relaxing escape.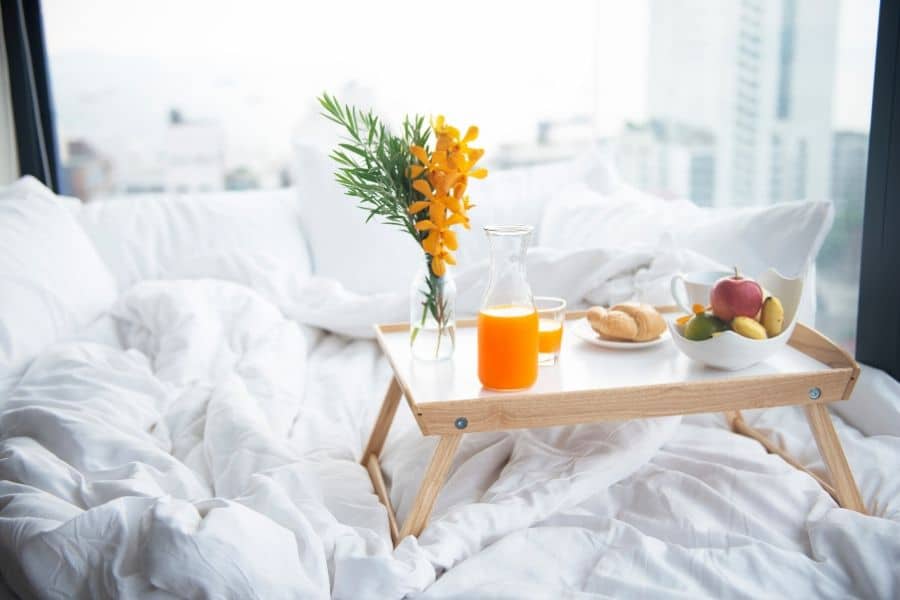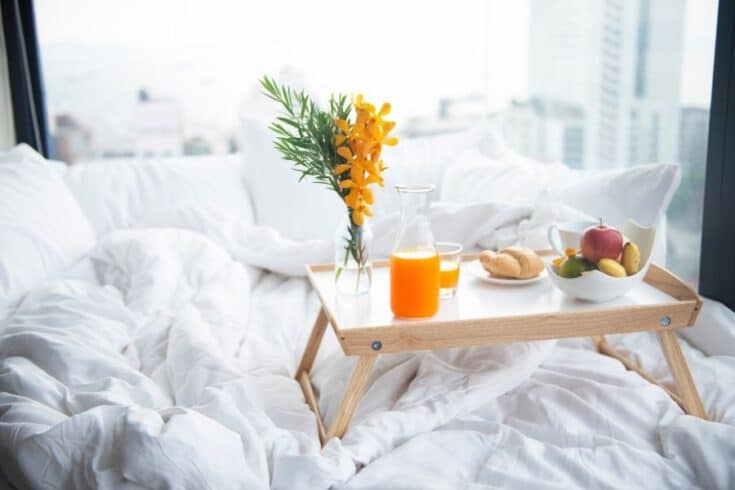 Photo Credit: Canva
Once you transform your bedroom into a fancy hotel room, take it one step further and bring in "room service." You might have to meet a delivery person at the door, but order out and then put your meal onto this bamboo dinner tray. Now you can enjoy your meal in your relaxing escape.
Even better—get this kids to cook breakfast and serve it to you in bed!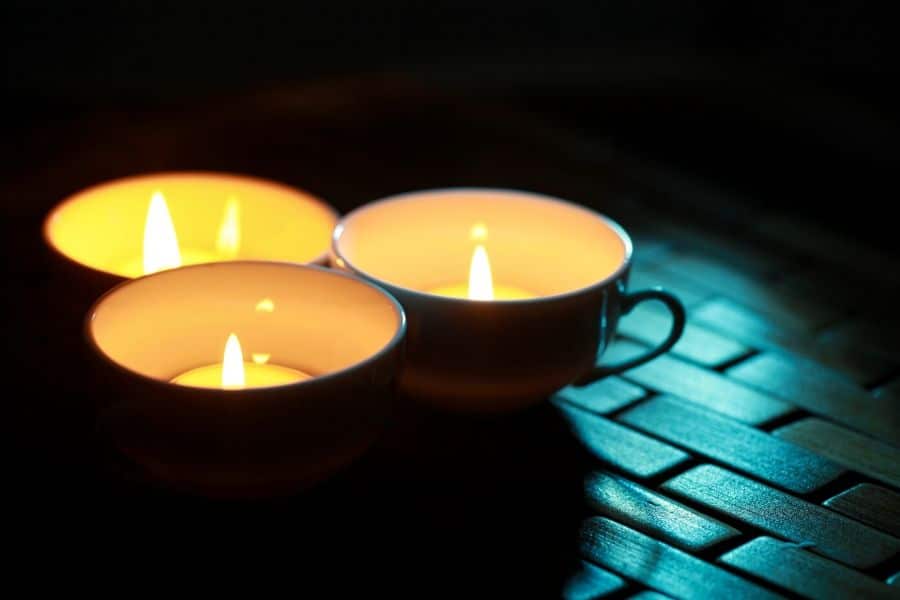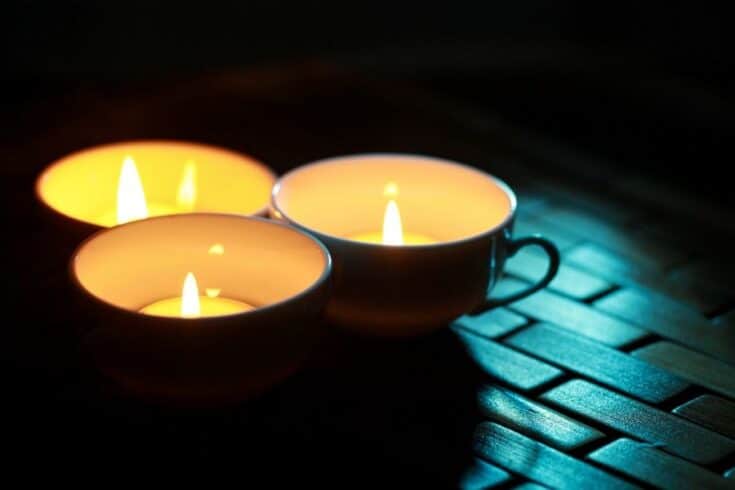 Photo Credit: Canva
You don't need to go far or do much to feel like you've escaped. Sometimes it just takes a little effort to change the ambiance of the space. Set out dozens of tealights (these are a great deal) around your patio. Or opt for these pretty pillar candles. Put on your favorite music, kick back in your favorite chair, and relax with your partner or by yourself.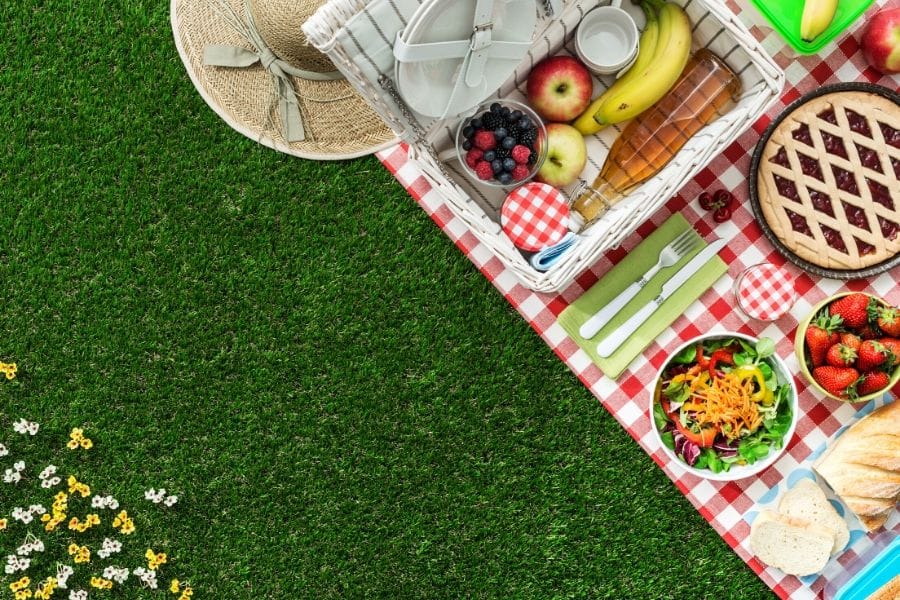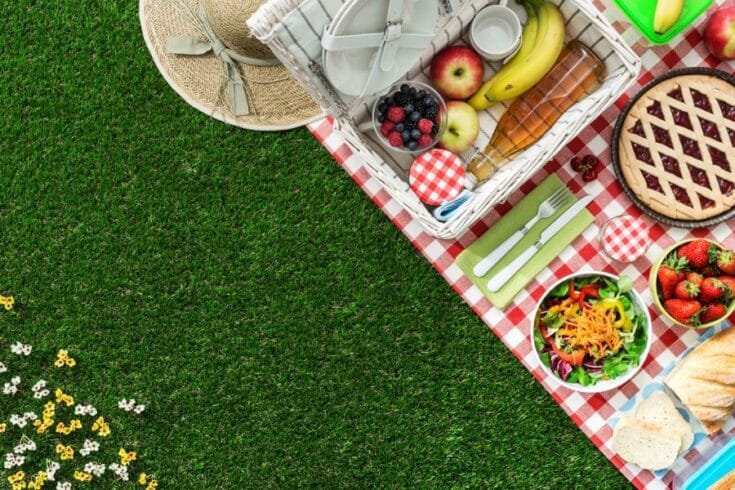 Photo Credit: Canva
We always think of taking a picnic to the park, but how about just taking it to the backyard? You don't have to leave your home to create a special, memorable picnic. Pack up an awesome picnic basket with your favorite foods and drinks, and grab a picnic blanket. Find a shady spot in your yard and pretend you're at your favorite park!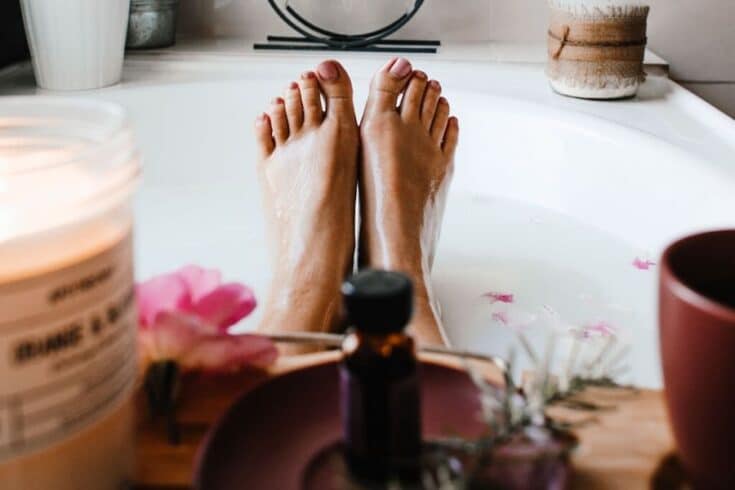 Photo Credit: Canva
Going on vacation is all about putting the world on hold. Unplug from your electronics—put them away for the day or the entire weekend. Grab an eye mask and some ear plugs. Gather up your favorite bath bombs (I love this set!), and slide into a hot bubble bath. With the right mentality, you can live as if you're on a vacation without actually leaving your home!