Avenida da Liberdade Lisbon district guide. Insider tips to make the most of your time in this luxurious area including where to eat, drink, stay and shop.


Disclosure: This Avenida da Liberdade Lisbon district guide contains affiliate links. That means we earn a commission when you use the links on this site to book a hotel, buy your travel insurance, shop for travel essentials, etc.. You don't pay anything extra. If you'd like to learn more about how this works, you can read more under our Disclaimer page.
***
The Avenida Lisbon was built to cover the devastation of the 1755 Earthquake. Since then, this leafy boulevard has become home to everything chic and expensive in the city.
You'll find prominent international brands and top restaurants here. That makes it a great place to stay in Lisbon if you're looking for luxury and convenience.
And if you're on a budget, don't write-off the Lisbon Avenida da Liberdade area: there are some good hostels in the area, which we've listed further down in this guide.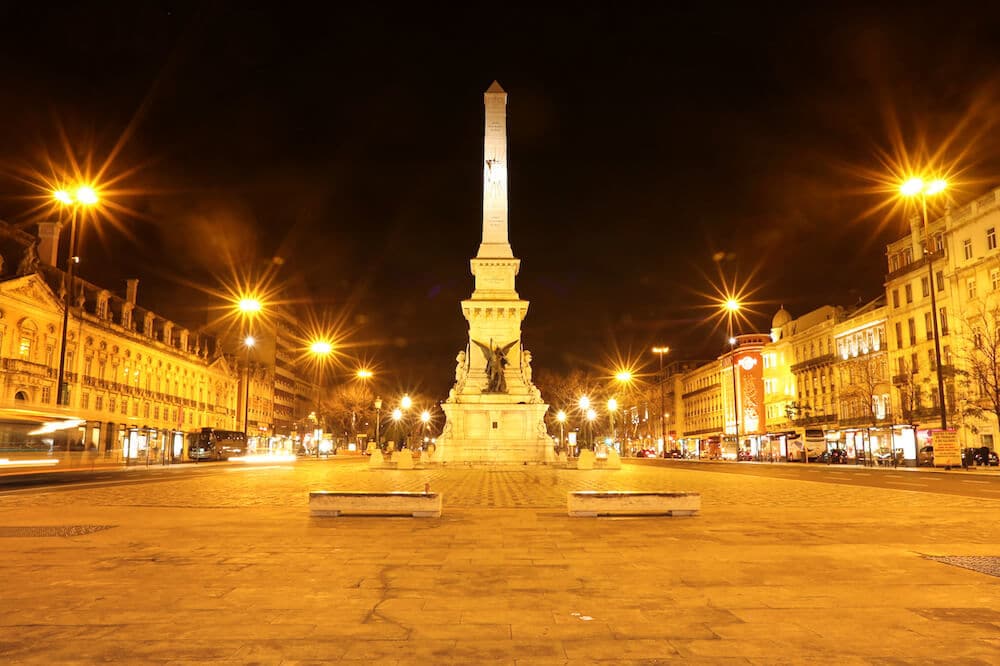 What to See in the Avenida Liberdade Lisbon Area
The Avenida da Liberdade has many interesting landmarks to check out.
Starting in the historical center, walk from Rossio Square to Restauradores. You'll pass Palácio Foz along the way (Calçada da Glória nº 9). It used to be the Marquis de Foz's residence and now serves as the National Tourism Office.
Next, you'll see the beautiful Teatro Eden (Praça dos Restauradores 9). It's an art nouveau gem now serving as a luxury apartment hotel.
If you walk a little further you'll reach the Elevador da Glória. It can take you up to Principe Real and Bairro Alto. Both landmarks are better viewed from the Hard Rock Cafe side of the street (Av. da Liberdade, 2).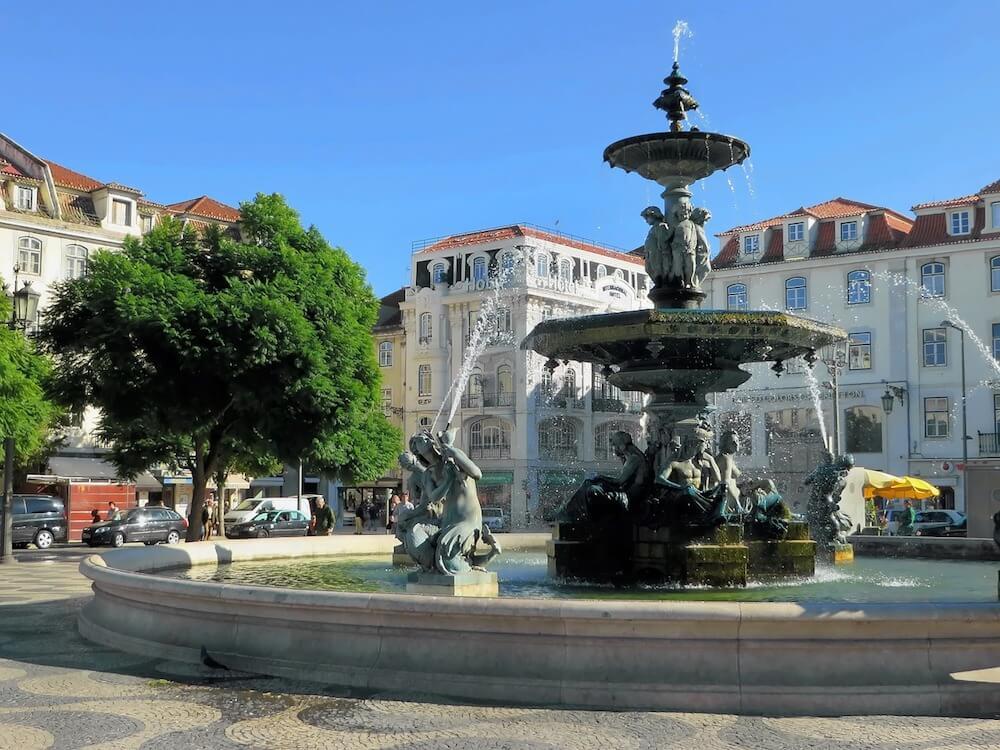 Accessibility to Other Sites from Avenida da Liberdade Lisbon
Avenida Liberdade Lisbon is in the center of the Lisbon's largest transport artery.
It's easy to get from one end of the Avenida (Rossio/Restauradores) to the other (Marquês de Pombal) on the metro. From Marquês de Pombal, you can continue on to Parque and São Sebastião.
Trams don't travel along the Avenida. If you want to stay above ground, we recommend walking. You can enjoy the shade of the trees and the famous Portuguese calçadas (decorative pavement).
The Avenida Lisbon is also well connected to the busy start-up district of Saldanha at the top end and Baixa-Chiado at the bottom.
What to Do in Lisbon Avenida da Liberdade
Apart from some of the landmarks listed above, Avenida is a residential neighborhood. Still, there are some places you shouldn't miss!
The Quiosque O Melhor Bolo de Chocolate do Mundo (Avenida da Liberdade, Quiosques Liberdade – Posto 4) is worth checking out. Each Friday and Saturday, dancers gather for jazz music and forró, salsa, and lindy hop dancing. You don't need any experience to join in. Sometimes dance schools provide a free masterclass for beginners.
For a cheap snack or drink, you'll find many quiosques (kiosks) along the pedestrianized center.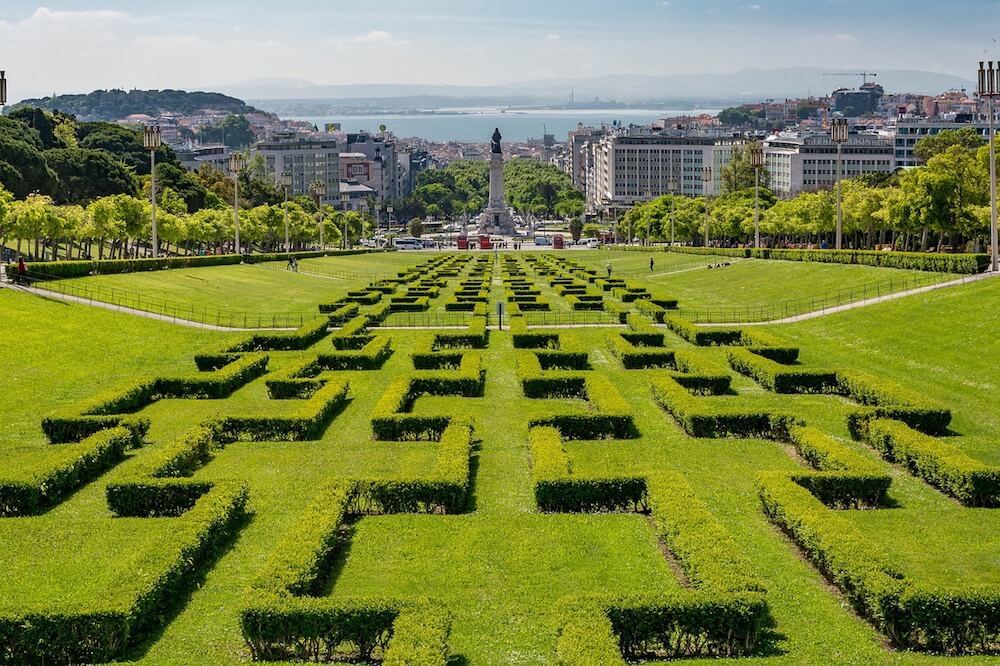 Shopping Guide to Avenida da Liberdade
The Avenida is packed with luxury stores like Louis Vuitton, Prada, D&G, TOD'S, and Burberry. Tivoli Shopping Centre is also full of high-end fashion brands.
If you turn off the Avenue to explore side streets, you'll be rewarded! Don't miss independent brands like Bohème Lisboa for jewelry (Rua das Pretas, 31).
Where to Eat in the Avenida da Liberdade Area
Because Avenida provides so much shade, locals flock here to eat. Add to that, there's a lot of choice.
Start with Brasserie Flo (Avenida da Liberdade, 185) for a light breakfast.
If you are not very hungry, you can always get a snack at one of Lisbon's famous quiosques. BananaCafé is a good bet (Avenida da Liberdade, Q1).
If you want to try one of Lisbon's finest restaurants, head over to Jardim dos Sentidos (Rua da Mãe Mãe de Água, 3).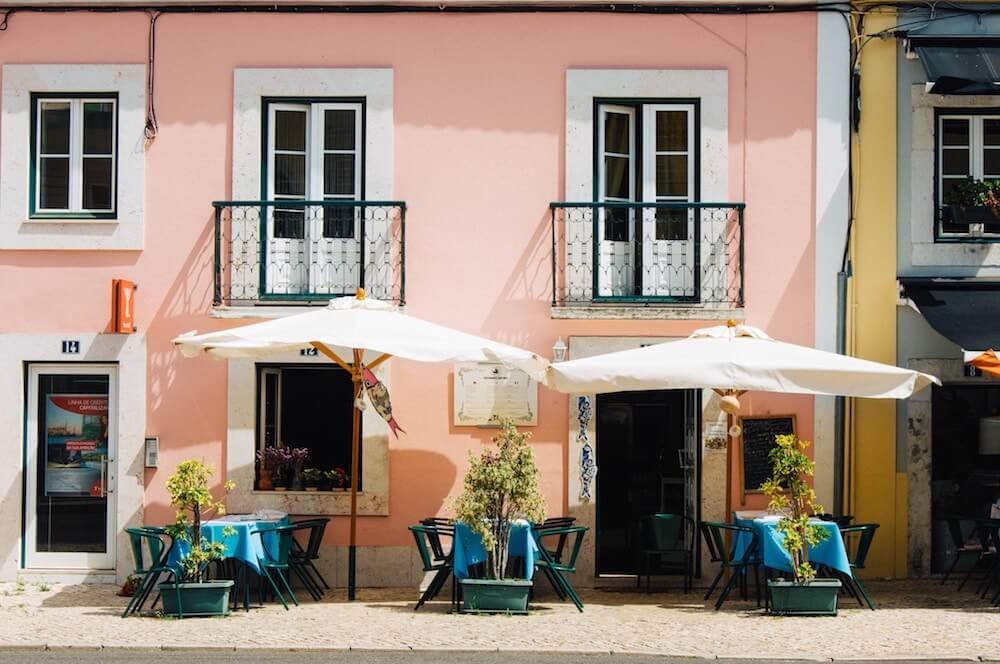 Nightlife Around Avenida da Liberdade
Nightlife in Avenida is concentrated indoors or in the various restaurants on Rua de São José. Most spots in this area of Lisbon provide a calm atmosphere – nice for relaxing after a day of shopping!
Red Frog Speakeasy (Rua do Salitre 5A) offers a jazzy atmosphere. After that, you can always treat yourself to another stunning view of the Lisbon skyline at Sky Bar (Av. da Liberdade, 185).
If you want something livelier, Otherwise, head to Bairro Alto or Principe Real. These areas have plenty of rooftop bars to choose from!
Who Should Stay Here Overview
The Avenida area is a calm residential area, perfect if you are traveling with children or want a quiet spot in the city center.
Easy connections to main sites and a variety of restaurants means the area appeals to a wide variety of travelers.
So who should stay in Lisbon's Avenida da Liberdade?
Young backpackers looking for easy access to the city's main attractions, but don't need to stay right in a party neighborhood.
Travelers who plan to stay in a luxury hotel in a city center location.
Families with kids who want to stay in a central but quiet area.
Couples looking for a romantic holiday spot with easy access to the city's attractions.
If you are traveling with elderly people or you have mobility issues, Avenida da Liberdade is relatively flat, making it a good choice. Make sure to wear comfortable shoes though; Portuguese calçadas can prove to be a bit tricky!
Pros and Cons of Staying in Neighborhood
Pros:
Very central location & close to the main attractions
Easy access to metro and railways stations
Large variety of bars and restaurant
Walkable with excellent connections to other neighborhoods, such as Saldanha and Estefania
Safe & locally populated
Quiet at night
Cons:
Many hotels on Avenida da Liberdade are expensive.
Where to Stay in Avenida da Liberdade
Whether you want to stay in a luxury hotel or a youth hostel, you can take your pick around Avenida da Liberdade.
There really isn't a bad part of the neighborhood, so feel free to choose the hotel that best suits your needs.
Hotels on Avenida da Liberdade Lisbon
Top 3-star Hotels on and near Avenida da Liberdade Lisbon
Top 4-star Hotels on and near Avenida da Liberdade Lisbon
Top 5-star Hotels on and near Avenida da Liberdade Lisbon
Hostels on and near Avenida da Liberdade Lisbon
Safety Tips for In and Around the Avenida Lisbon
Avenida is one of the safest neighborhoods in Lisbon. The proximity to high-end brand stores makes this one of the best places for evening walks.
Take the usual precautions for travel in a European capital, and keep some level of vigilance when it comes to your belongings.
---
Like this Guide? Pin it for Later!