Marco Island is one of my favorite destinations for a beach getaway. With wide, sweeping beaches, Marco Island feels like a remote retreat. But it's still close to the amenities of Naples and a day trip away from the Everglades. So—from someone who has spent more than my fair share of time there—here are all the best places to stay in Marco Island.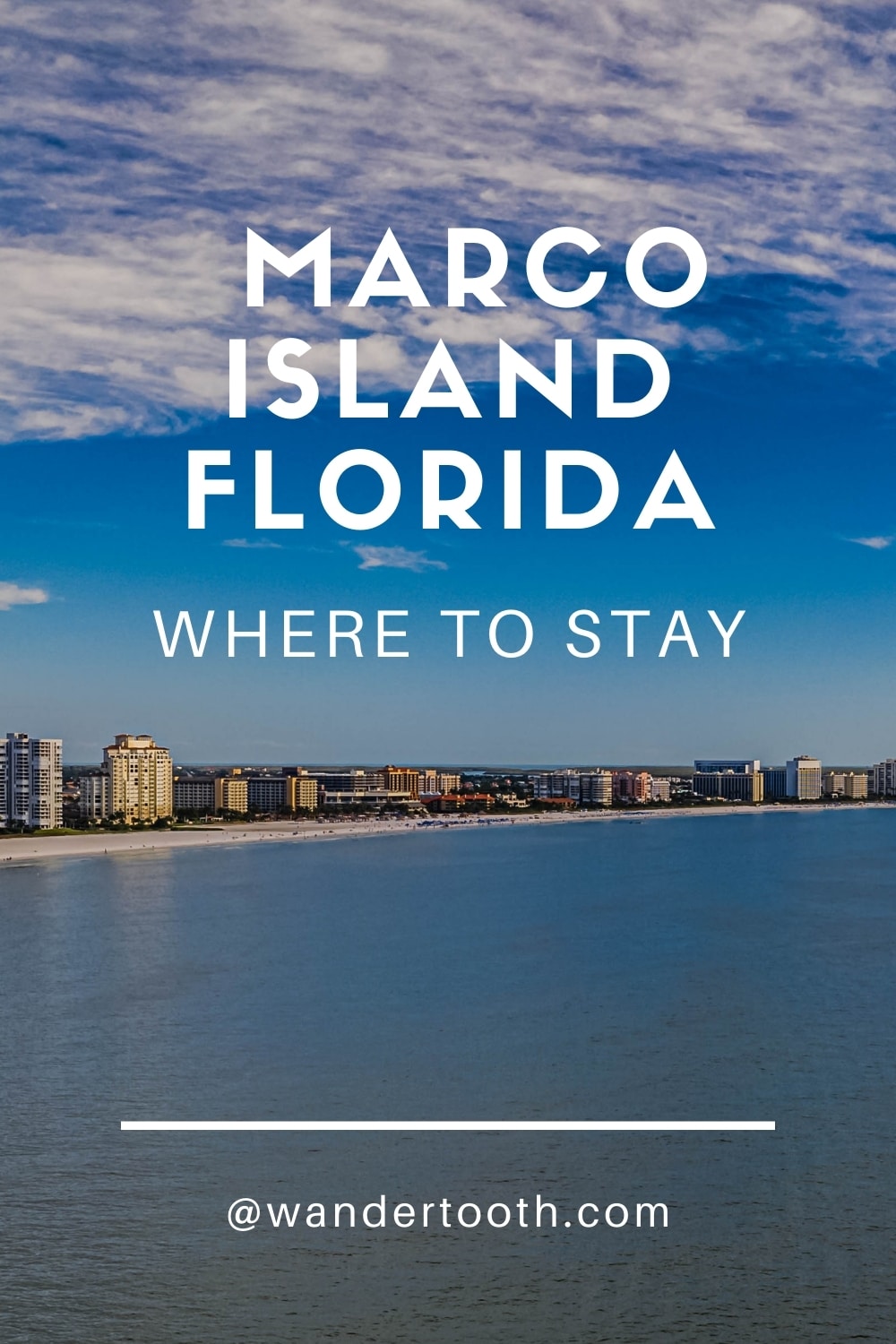 Marco Island, Florida is a beautiful, small island. With a population of approximately 16,413 people, Marco Island is the largest of the Ten Thousand Islands. Featuring an incredible 6 miles of beach and a huge number of canals, this island is perfect for boat lovers and those looking for some quality rest and relaxation.
You can find some of the best shelling in the world at Marco Island. Find gorgeous and unique, colorful shells, or get busy in the local art scene! Immerse yourself in local culture at the Marco Island Farmers Market, and find wild life at Frank E. Mackle Park! (Try to spot some turtles and ducks near the pond.)
When deciding where to stay on Marco Island, Florida, think of the activities you want to participate in. How close to the beach do you want to be? What sort of excursions and activities are you interested in?
Relatively close to Naples, but far enough to bask in rest and relaxation, Marco Island, Florida is the perfect destination to meet all your vacation needs.
There are so many amazing things to explore on Marco Island, Florida! Get lost in the explosions of colorful shells, explore the sand bars, and go out boating on the water!