Looking for the best places to stay in Safety Harbor? As a local Safety Harbor resident and a native of the Tampa area for over 25 years, I've stayed at nearly all of the hotels in the area. So I've rounded up my favorite Safety Harbor hotels for you here. Whether you're looking for a romantic couples getaway, a family friendly vacation, or are coming in for a conference in town – there's a perfect hotel for everyone here.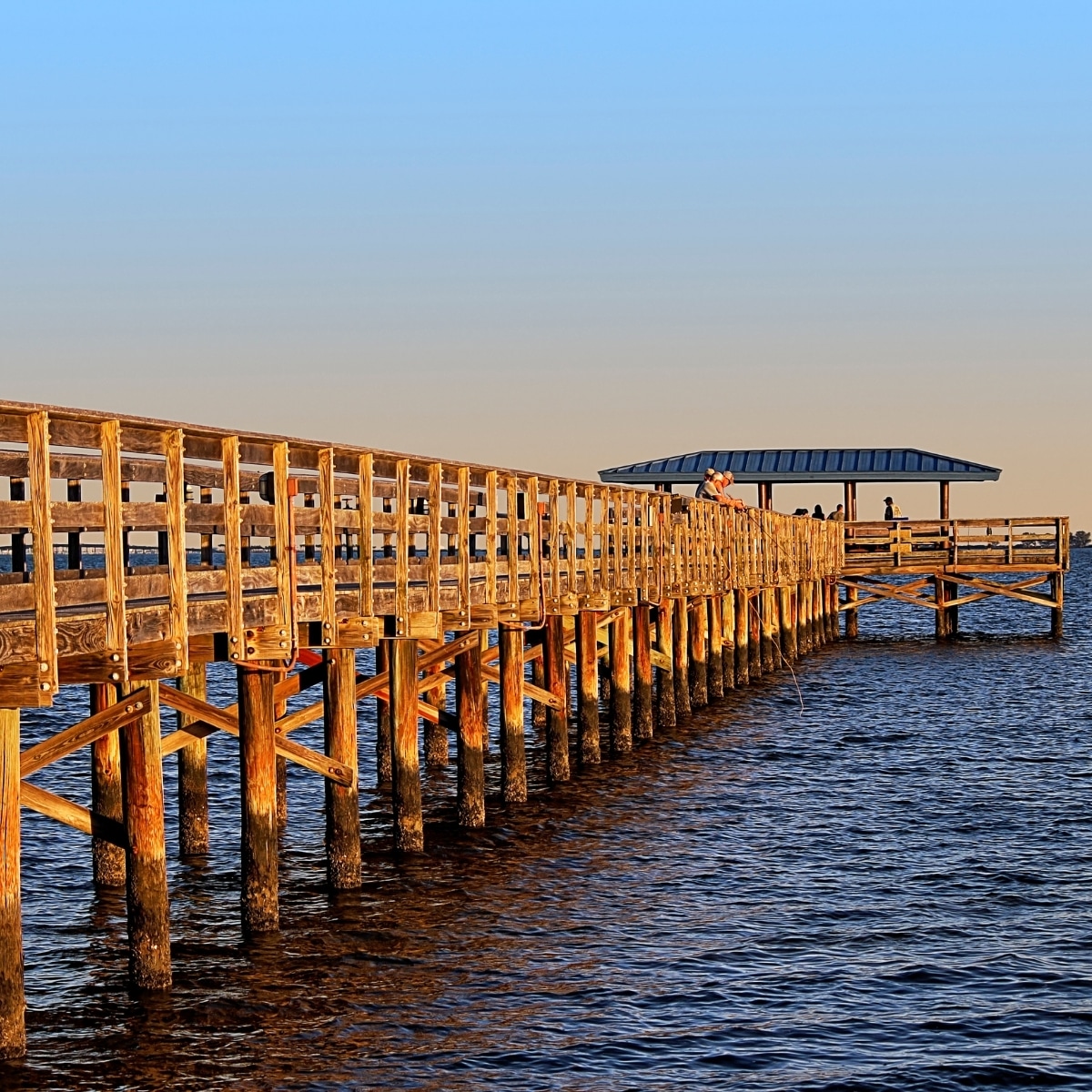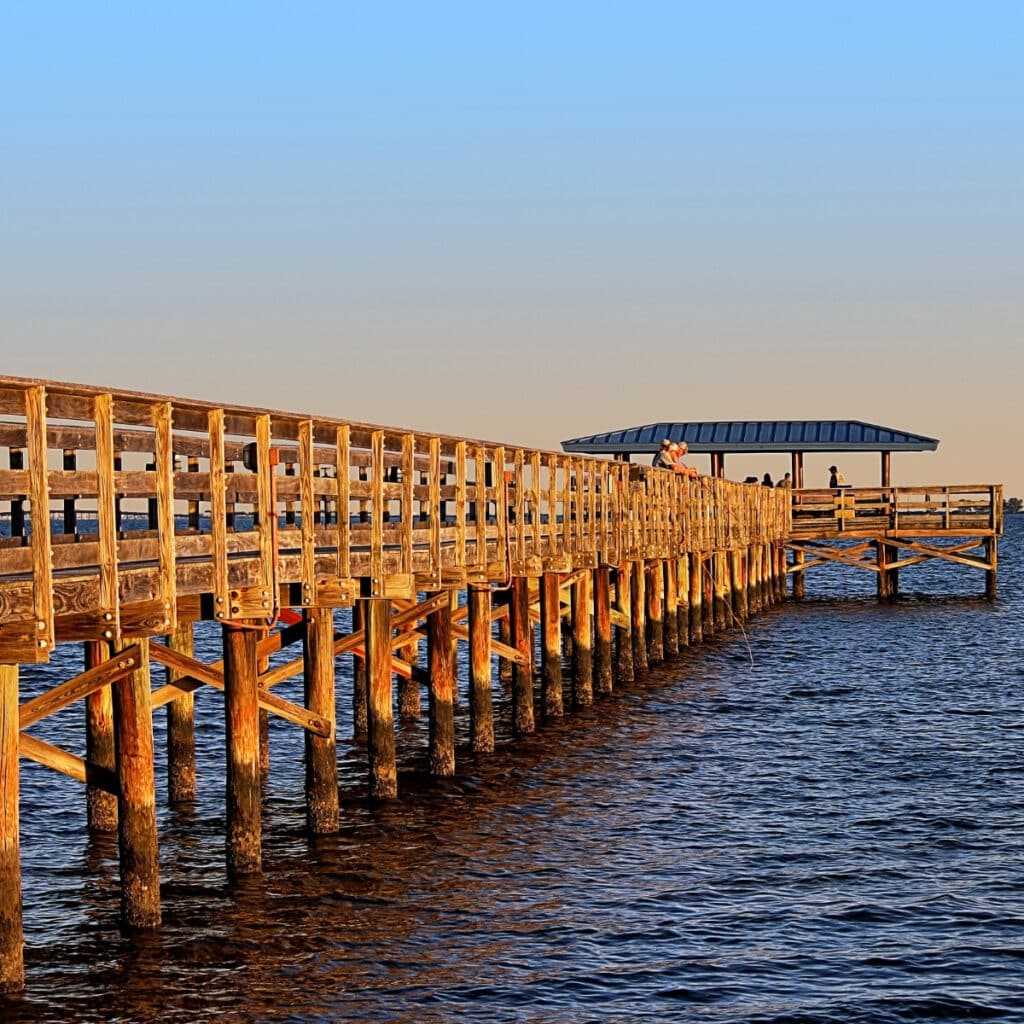 Safety Harbor is a wonderful little town, nestled on the waterfront of Tampa Bay in Pinellas County. I grew up in the Tampa area, and have been proud to call Safety Harbor home for the past several years. The town is relatively small, so you won't find many hotel options here. But there are a few great choices.
Main Street is the main strip of restaurants and shops in Safety Harbor. The town is over a hundred years old, but has really grown up over the last ten years, and is now a fantastic destination for foodies with a variety of tasty restaurants. It's also home to a large collection of antique shops and other fun little stores, that you don't want to miss.
So without further ado – here are my personal picks for the best hotels in Safety Harbor.
Where to Stay in Safety Harbor
Here are my picks for the best hotels in Safety Harbor, from a local resident!
If you're coming to Safety Harbor, the obvious first choice should be the iconic Safety Harbor Resort and Spa. It's a main fixture of Downtown Safety Harbor and designated as a historical landmark.
The location is unbeatable, nestled on the waterfront at the edge of the growing downtown strip, which is packed with tasty restaurants and fun little shops. It's adjacent to the beautiful Safety Harbor Waterfront Park where you can walk around the marina, fish from the long pier, or rent kayaks and paddleboards.
The hotel itself is older - it is a historical landmark after all. But it's a beautiful building and well kept, with a nice pool area and a world renowned spa. The restaurant is famous for its Sunday Brunch buffets.
If you're looking for something a little more value oriented, but still want to be close to Downtown Safety Harbor, check out the Mar Bay Motel. It doesn't look like much from the outside, but it's actually a great little hidden gem. The rooms are clean and well appointed, and the service is very good at this family-run hotel. Plus, the rooms have kitchenettes, which makes them a great choice for families or extended stays.
The hotel is located just a bit of north of Downtown Safety Harbor on Phillipe Parkway. I wouldn't consider it walking distance - but you can drive just a couple minutes down the road to reach the shops and restaurants. It's also a very easy bike ride!
You can easily walk or bike to the nearby Phillipe Park, a gorgeous waterfront park famous for the oak trees which are dripping with Spanish moss. There's a boat ramp there, two playgrounds, and plenty of trails.
If you're looking for a traditional hotel at a more affordable rate than the Safety Harbor Spa, you may want to check out the Candlewood Suites. While not nearly as charming as the other hotels on this list, it is clean and safe and in close proximity to Safety Harbor.
The hotel sits on a main thoroughfare, just across from a grocery store which is convenient (although doesn't make for the nicest views). It has easy access to many restaurants and other businesses, but you should expect to drive everywhere if you use this as your home base.
The rooms here also have convenient kitchenettes, so it's another good option for long stays in the area. And there's a small pool area that is probably sufficient to entertain most kids.
If budget is not an issue, I definitely recommend staying within walking distance of downtown for the best experience. But if you choose to stay a bit further way, Safety Harbor is very accessible with plenty of parking at almost all times of day.
If you're coming to town primarily for the beaches, you might want to consider staying over at the famous Clearwater Beach or St. Pete Beach, both about 30 minutes away, and making Safety Harbor a fun daytime adventure.