When it comes to spectacular scenery, Arizona is king. It is home to more than thirty state parks, six national forests, and several of the most iconic national parks in the entire county, so it's no wonder it's hard to plan the perfect Arizona itinerary. Simply put, the state of Arizona is a mecca for unparalleled views, and one could spend an entire lifetime exploring the state and still not see everything it offers.
From iconic sightings to hidden gems dripping in rainbows of colors to outstanding museums, impressive art galleries, monuments, castles, and so much more, these are the top bucket list destinations in Arizona to give yourself a well-rounded glimpse into the southwest desert.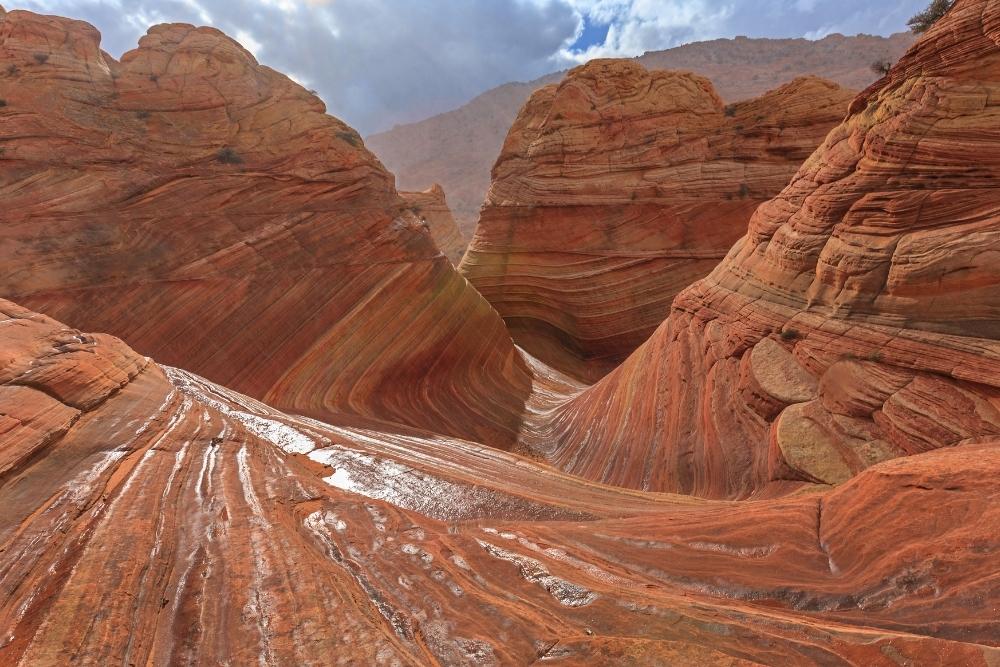 1. The Wave
Located right on the Utah-Arizona border, The Wave is one of the most sought-after hiking trails in the world. A few things that make it so unique are the rainbow of colors splattered over the rocks, which shimmers with oranges and rusty tones at different times of that day and make the rocks resemble a wave!
The Wave hike is roughly six miles long, but it can get challenging because of the heat, especially during the summer. Pro tip: buying tickets to The Wave is not easy, so be sure you plan your visit as early as possible! The Wave is an iconic place for photographers to flock to and capture some of the world's most impressive images. Furthermore, it's a scorching and dusty environment, so pack plenty of water.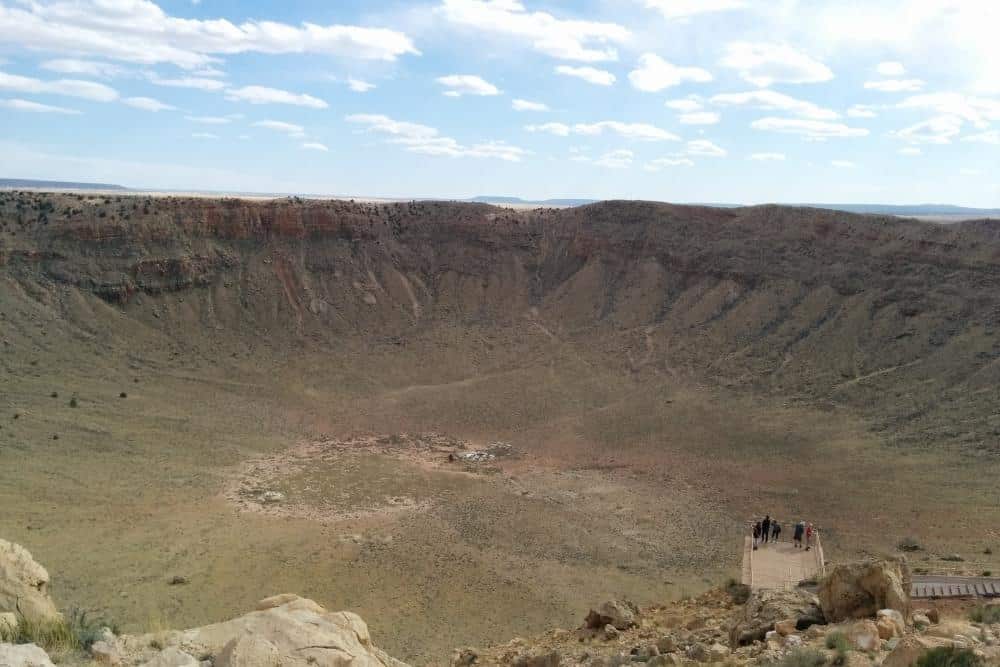 2. Route 66
Route 66 is one of the original highways in the United States numbered highway system. It's one of the most iconic routes in the country, with plenty to explore along the way. Drive through dated towns, ancient communities, and beautifully scenic outlooks.
Places To Stop Along Route 66:
The Holbrook Wigwam Village Motel – Said to be the inspiration behind the Cozy Cone motel in the hit movie Cars, The Wigwam motel promises a unique experience. Sleep in a cozy tipi while spectacular vintage cars are out on display.
Winslow – An ancient railroad town, Winslow is located only 58 miles east of Flagstaff. Walking through the streets is like stepping through a time machine with spectacular wall murals sweeping tall buildings.
Meteor Crater – Measuring approximately one mile across, Meteor Crater is an unbelievable sight. It results from an intense impact between the earth and meteor thousands of years ago.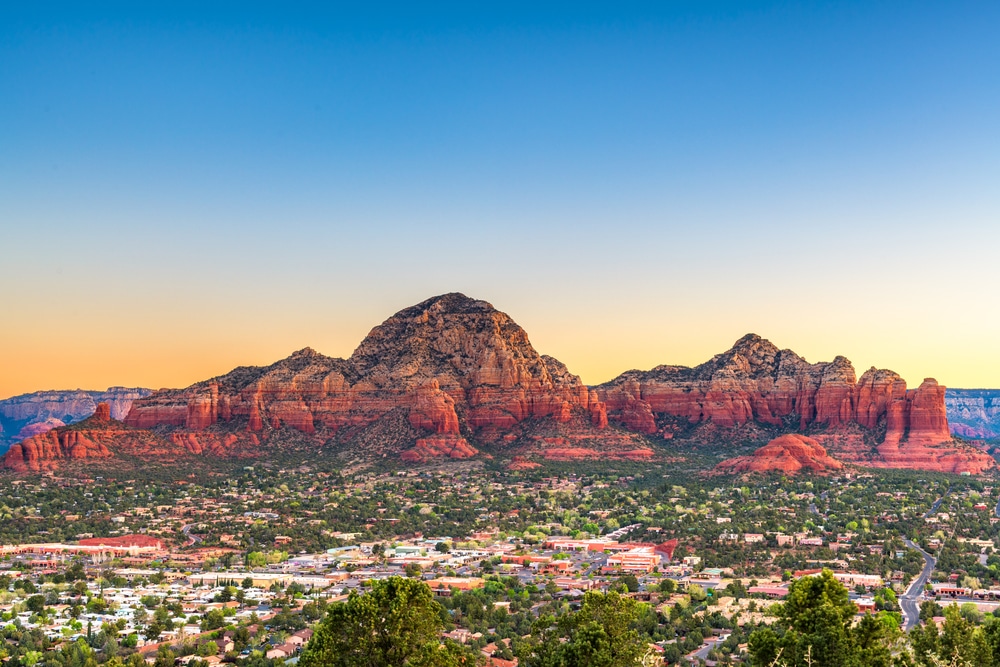 3. Sedona
Long ago, geological forces cut deep into the Colorado Plateau and slowly, over time, formed today's majestic landscape Sedona is so famed for. Imagine desert spires towering high above the landscape, river canyons that look out of this world, vibrant red rock forms to get a good picture of what visiting Sedona is about.
What's best? Sedona isn't short of things to do. For many, this region of Arizona is the best place to get a taste of what hiking in the desert is all about. Still, suppose you're feeling more inclined to explore the region's cultural aspect. In that case, there's a varied array of museums and cultural venues to learn all about Sedona's heritage.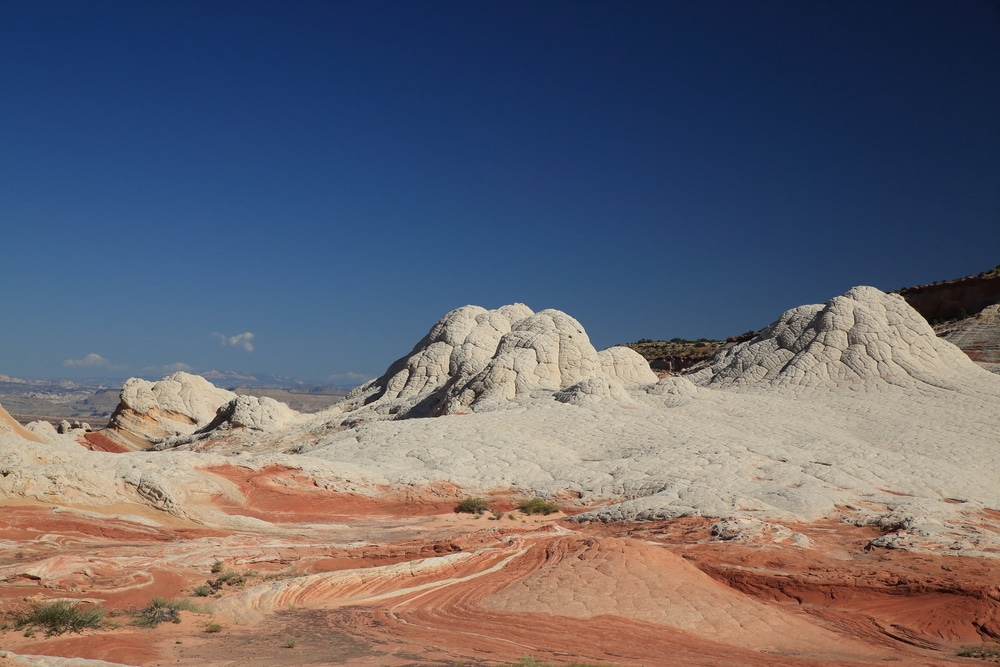 4. White Pocket
Can't catch a ticket to hike The Wave? Don't worry! White Pocket is a terrific, often overlooked alternative. It's tucked away deep in the Vermillion Cliffs Wilderness, requiring a specific skill set to reach. But, made up of dynamic and extremely colorful rock formations, White Pocket is an Arizona hidden treasure and a must if you're looking to brave the offroad and tread off the beaten path during your travel.
One thing that makes this location so amazing is its unique Navajo sandstone colored in a bright orange, pink, and red display that will have you questioning if you were somehow transported onto another planet.
5. Phoenix Zoo
The Phoenix Zoo is the largest privately owned zoo in the country. It is home to more than 3,000 animals ranging from approximately 400 different species. Visitors of the Phoenix Zoo will see the Asian elephant, Burrowing owl, Cheetah, Coyote, Flamingos, and much more!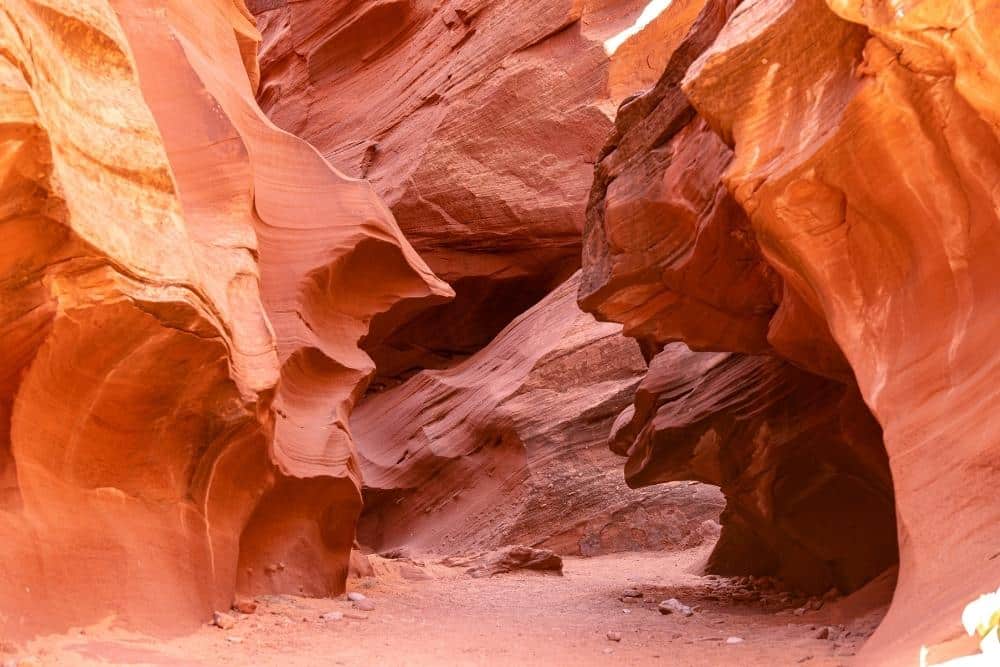 6. Antelope Canyon
Antelope Canyon is, by far, one of the most famous trails to hike in Arizona, thanks to its majestic and stunning Redstone natural beauty, known for being the most photographed canyon in the American Southwest. The canyon was carved by floods flowing and crashing into the cracks of sandstone. The result is a marvelous combination of vibrant colors produced by the lights reflecting off the rocks.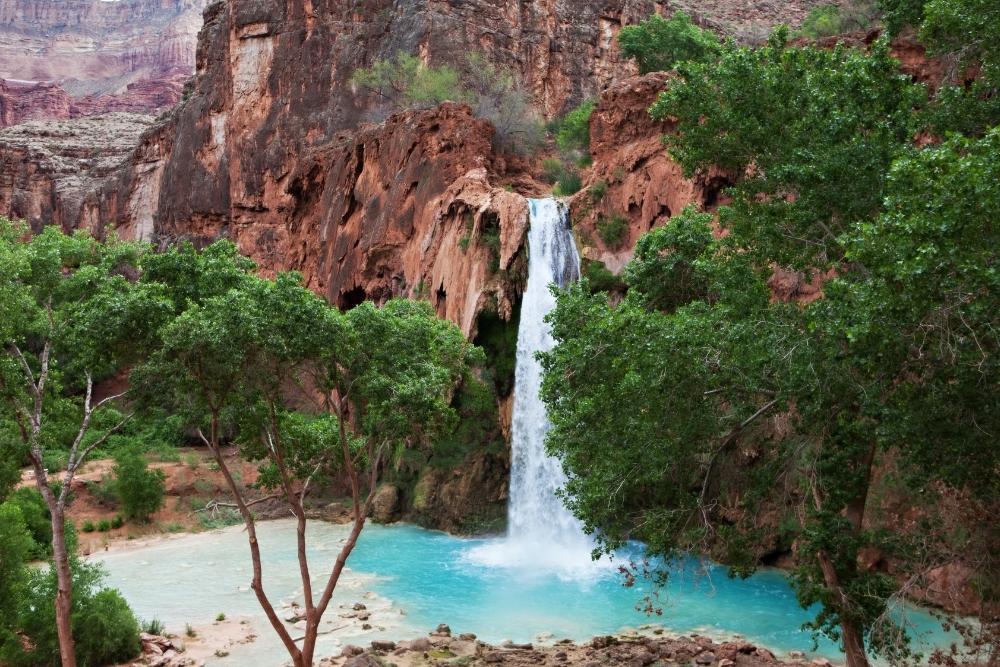 7. Havasupai
Close your eyes and imagine turquoise-colored water spilling out of bright red rock to get a great idea of why Havasupai is one of the most beautiful spots in Arizona. The Havasupai Falls are simply breathtaking, and no Arizona itinerary is ever complete without at least dipping your toes into their natural beauty.
There are five waterfalls in Havasu Canyon. So they're named Fifty Foot Falls, Beaver Falls, Mooney Falls, Havasu Falls, and New Navajo Falls are more stunning than the last. Located on Native land and guarded by the Havasupai Tribe, it's imperative to be respectful of their culture.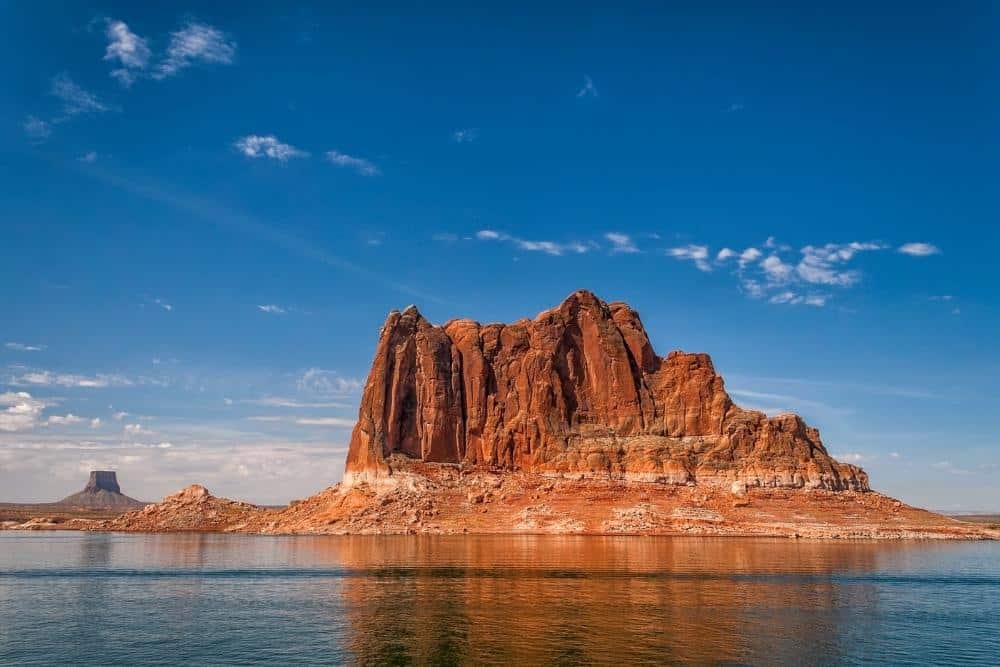 8. Lake Powell
Lake Powell is a popular tourist destination. It's packed with beauty but also offers excellent recreation options. Lake Powell is in Northern Arizona and reaches up into Southern Utah. Visitors can hike, climb, or camp on the terrific terrain at Lake Powell.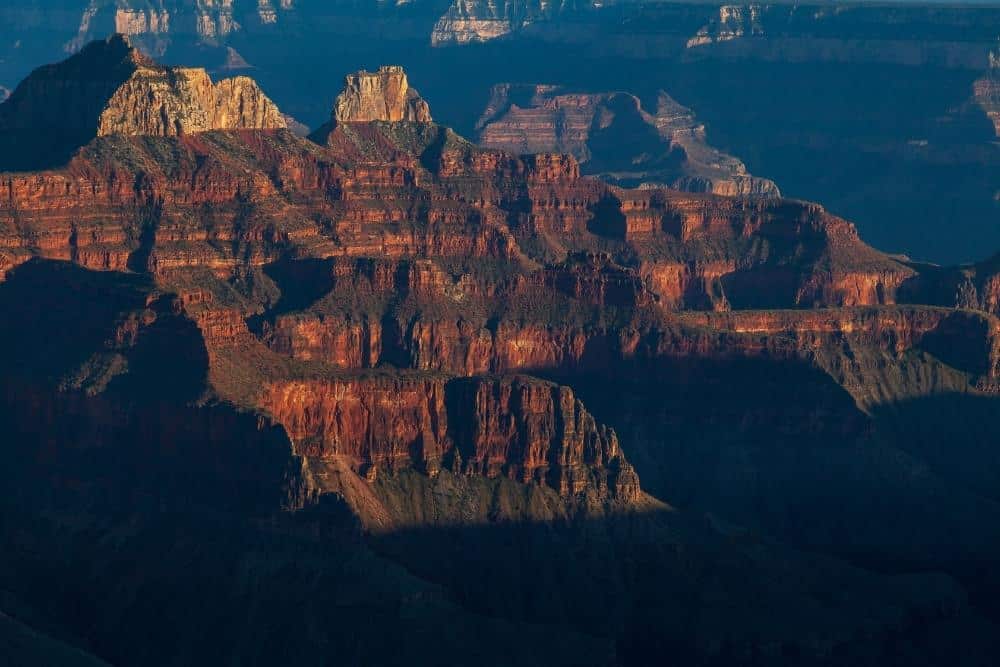 9. Grand Canyon National Park's North Rim Section
You likely knew we had to suggest this one, right? Maybe, but the Grand Canyon is one of the country's most gorgeous sights and natural wonders of the world, so visiting it at least once in your lifetime is definitely worth it.
Despite most travelers spending their time on the South Rim, there are many rugged trails on the North Rim to adventure if you want some serious adventure. Travelers often skip this park region, making hiking here feel much more private and peaceful and the entire experience more adventure-packed!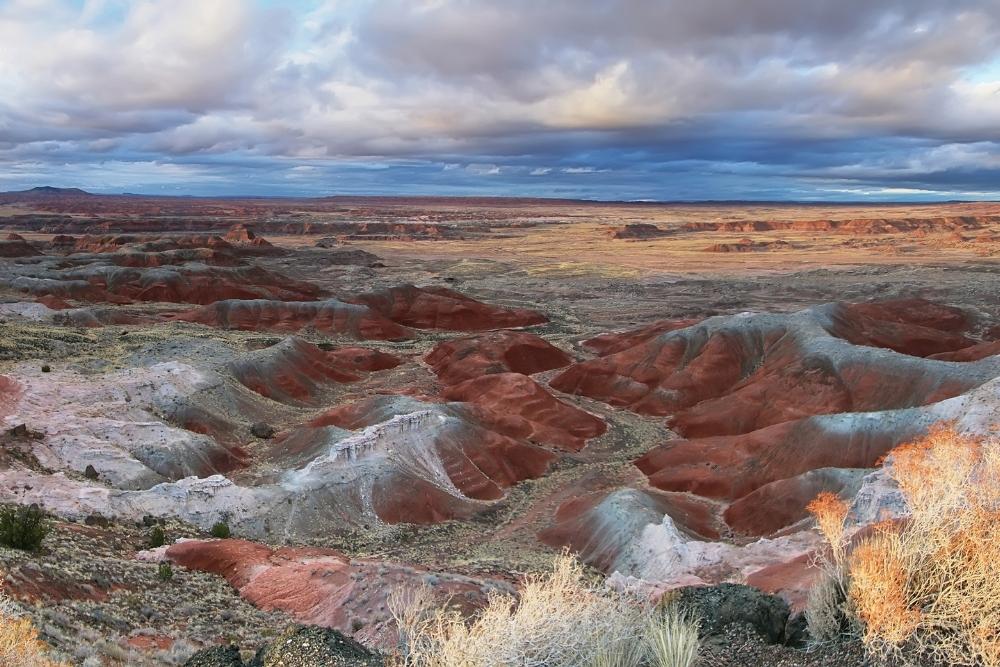 10. Petrified Forest National Park
Two hundred twenty-five million years ago, trees arrived in the area because of heavy flooding and were covered by silica-rich ash produced by the volcanic eruptions. Not long after, water crystallized the silica, transforming it into sparkly quartz. Currently, the logs have been exposed again, making the entire area look like a splatter of flashy colors, giving the park's most popular attraction, The Painted Desert, its name.
A simple way to experience the park is to grab your car keys, gas up the car and drive the scenic road, but if you'd instead get a closer view of the sights, there are many hiking paths available that will have you thinking you're walking through a galaxy from far, far away!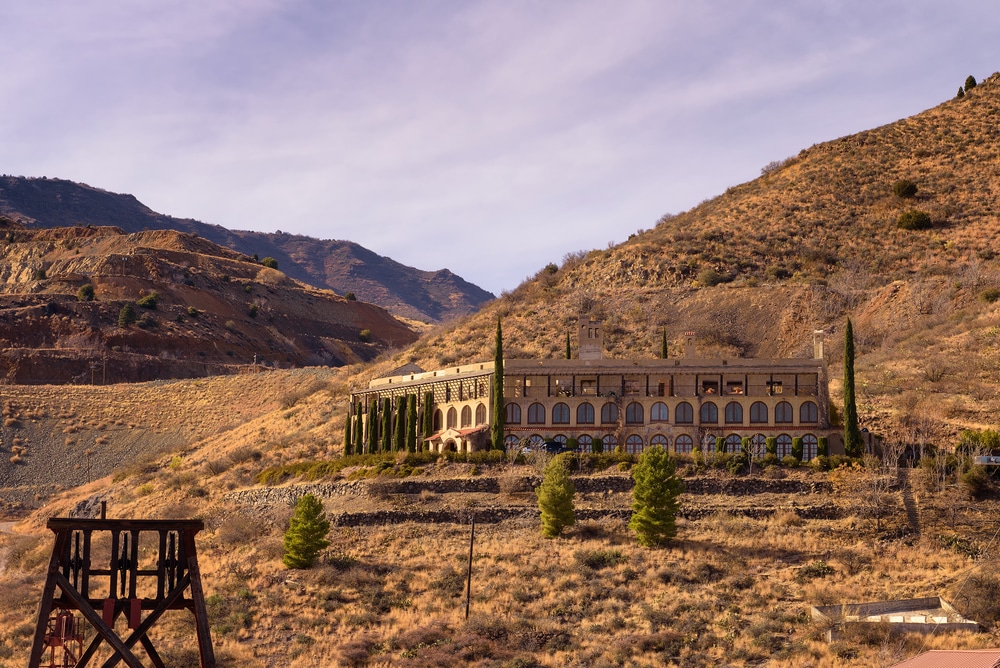 11. Jerome
Take a walk through the wild wild west and visit Jerome, Arizona. The once copper mining town has transformed into a tourist magnet, especially for artists, musicians, and quirky small businesses. A few great things to do in the famous ghost town are to visit Jerome State Historical Park, tour the Douglas Mansion, visit Audrey Headframe Park and spend time at the Jerome Historical Society Mine Museum.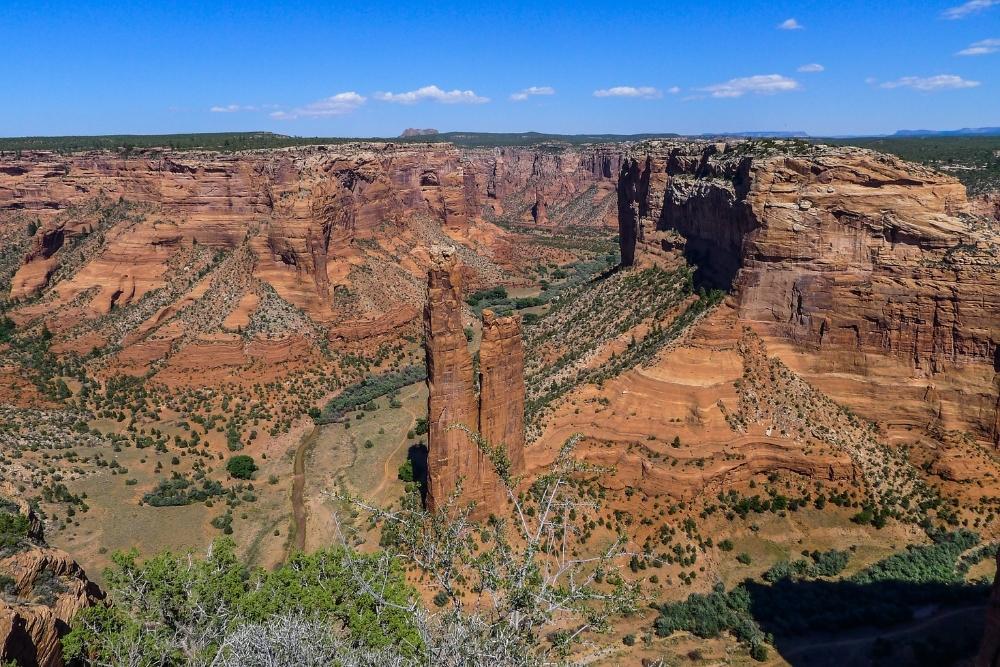 12. Canyon de Chelly National Monument
The Canyon de Chelly National Monument is one of the busiest monuments in the country. The monument can be found in Chinle, Arizona, and was initially established on April 1, 1931. It features dramatic sandstone-walled canyons soaring sky-high in a way that nearly seems unreal. Canyon de Chelly National Monument deserves a place on every Arizona bucket list!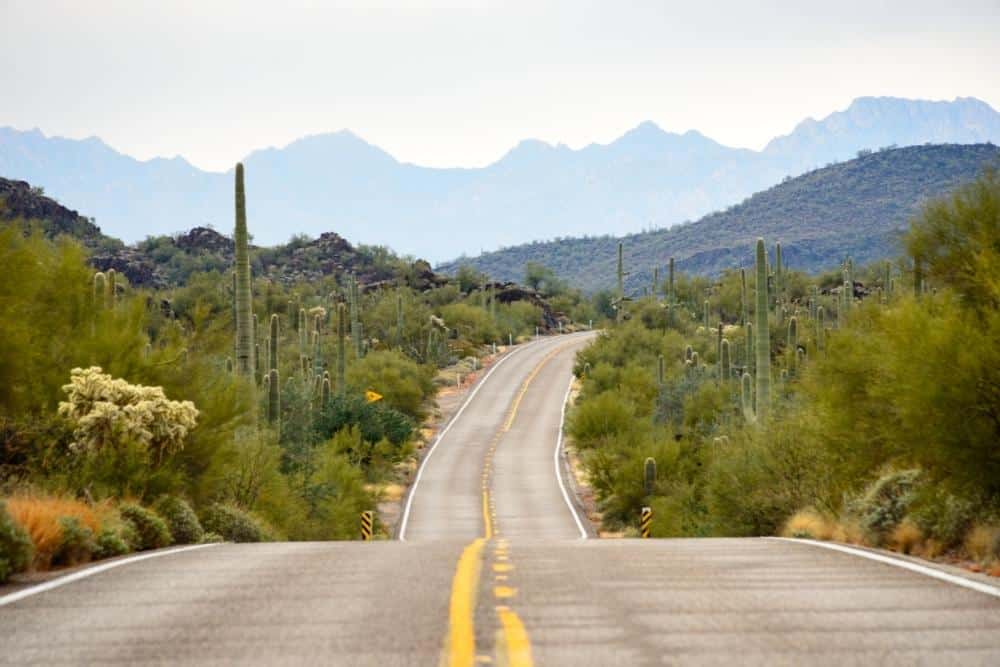 13. Organ Pipe Cactus National Monument
The Organ Pipe Cactus National Monument is also an international biosphere reserve. It's the only place in the country where this type of cactus grows wild and free, creating a gorgeous desert sight.
More Don't Miss Spots In Arizona
London Bridge – Havasu City
Monument Valley
Phoenix
Hoover Dam
Tucson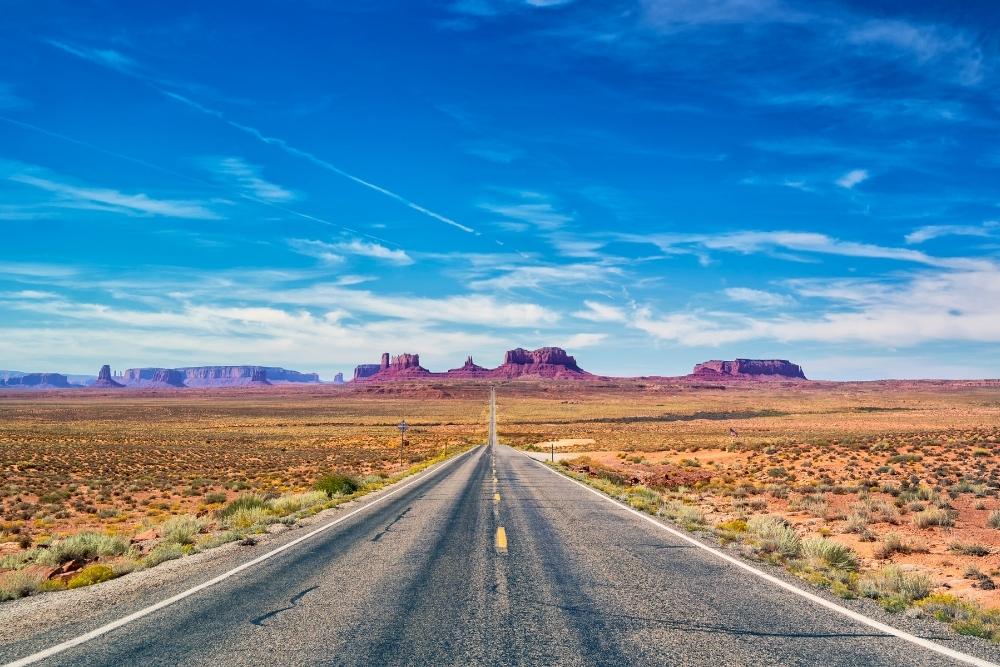 We hope this list of the bucket list destinations in Arizona has helped you create a perfect itinerary. Though there's plenty more to see, these spots are ideal for getting your feet wet and exploring Arizona's magic.
Have you ever traveled to Arizona? What are a few of your favorite places to check out? Share your favorites in the comment section!