Puerto Rico is the home to some of the longest stretches of sand in the world, and if you're currently trying to plan a trip to this gem of an island, chances are spending a bunch of time on the beachside is part of the agenda!
If you're currently planning a beach-hopping vacay, chances are you're feeling a bit overwhelmed planning your beach bum itinerary. So to make your trip a little more manageable, we've put together a list of the absolute best beaches in Puerto Rico. So grab your sunscreen, hat, and towel and dive in!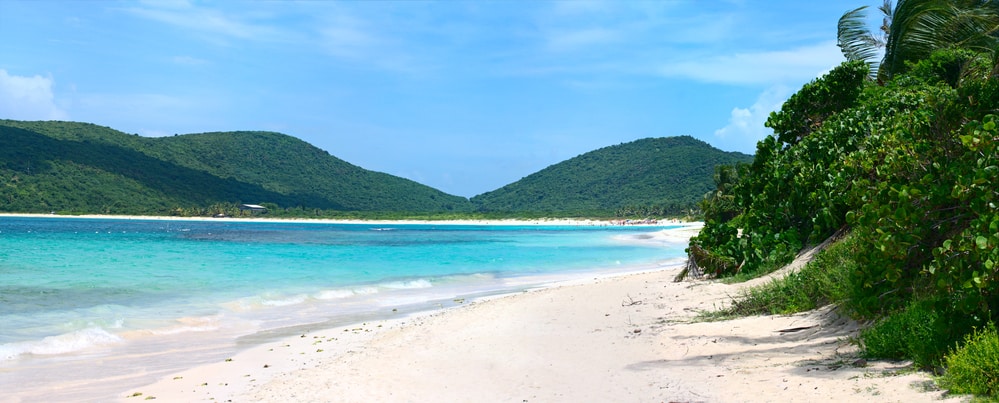 Playa Flamenco
Set on Culebra island, which is about 17 miles east of Puerto Rico, Playa Flamenco is a splendid and beautiful beach, so planning a day trip to this tropical gem is a must on any trip; to Puerto Rico!
Aside from its white sand and green-blue-toned waters, Playa Flamenco has much more to offer. If you're into outdoor activities, the island is surrounded by over twenty caves, home to exciting marine life, and plenty of snorkeling. If you're an avid hiker, you'll find lots of thrilling trails amid lush forests at the island's national wildlife refugee to appeal to your adventurous desires!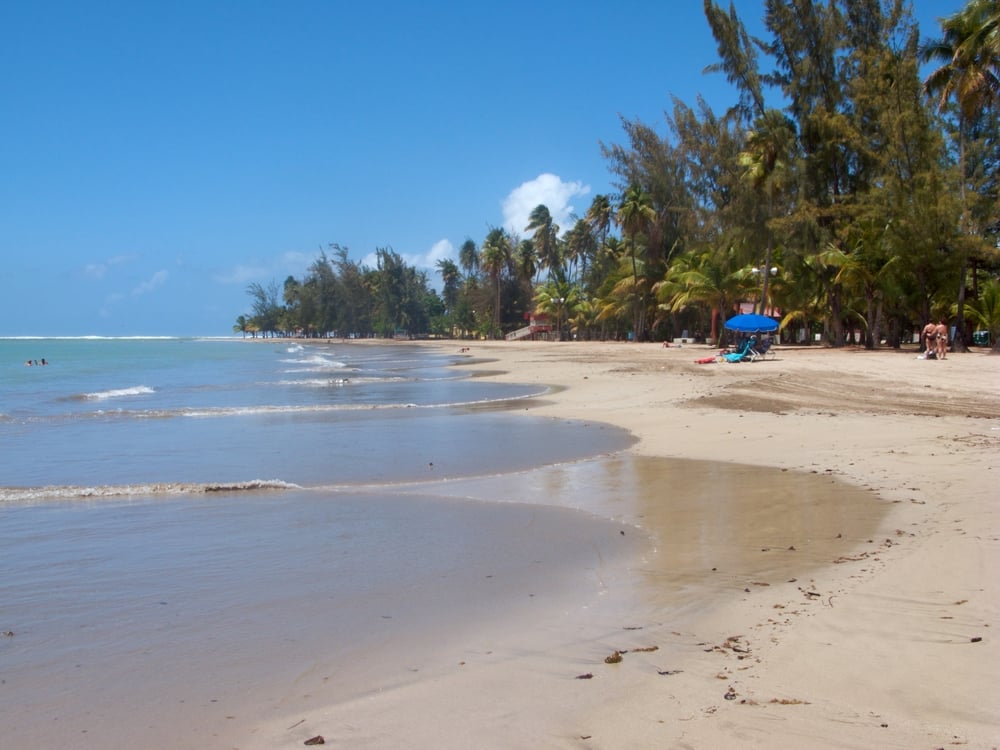 Luquillo Beach
Luquillo is a region of Puerto Rico that resembles a seaside paradise. Luquillo is perfect for snorkeling and surfing alike, with more than twelve miles of stunning coastline. The sand is likely the softest you've ever felt, the sparkling water is inviting, and it's nearby El Yunque (a tropical rainforest). Luquillo is between Fajardo and Rio Grande. So relax on the soft sand under the tall palm trees and enjoy Luquillo the next time you're in Puerto Rico!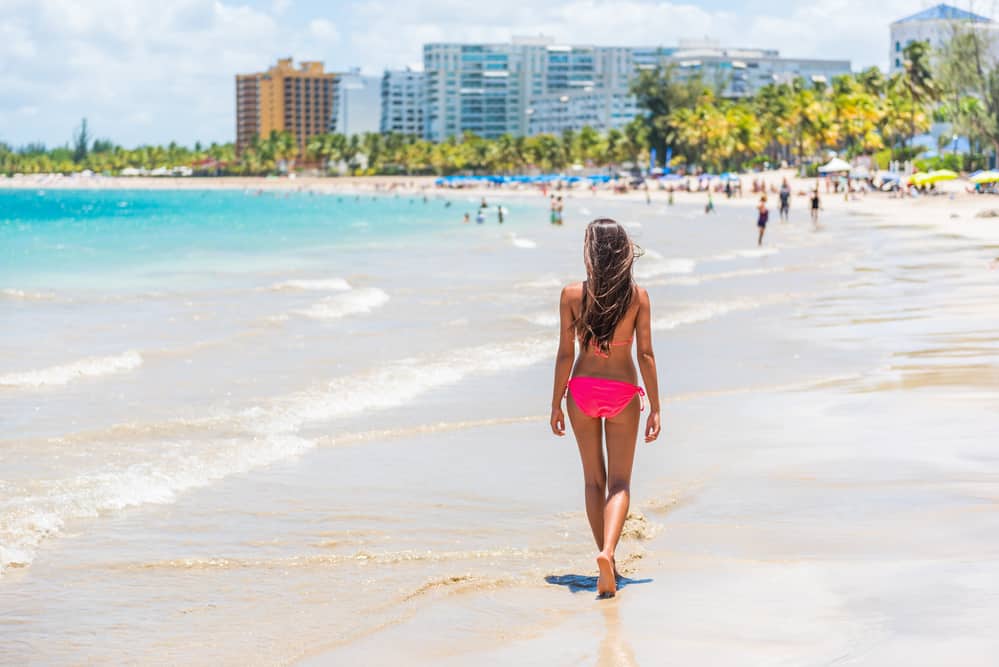 Isla Verde
The Isla Verde beach is a long shoreline framed with tall swaying palm trees stretching several miles. This beach is popular among tourists thanks to its accessible location and airport proximity. In addition, it has been ranked as one of the top urban beaches in the Caribbean (several times), thanks to its diverse food options and fun activities like parasailing and various watersports.
Cayo Icacos
Cayo Icacos is a fantastic small island located off the coast of Fajardo. Its' perfect turquoise waters are bordered by soft, soft sand. As a result, Cayo Icacos is fun water to explore. The color is spectacular, and a terrific place to explore by boat.
Domes Beach
Domes Beach is well known to be an excellent surfing spot. This beach hosts many surfing competitions attracting professional surfers. In addition, if you feel like exploring, the Punta Higuero Lighthouse is within proximity. The water at Domes Beach is so pretty. Visitors can swim in the shallow parts but be aware of possible strong currents. Furthermore, Domes Beach offers a great selection of shade, sand, and water fun!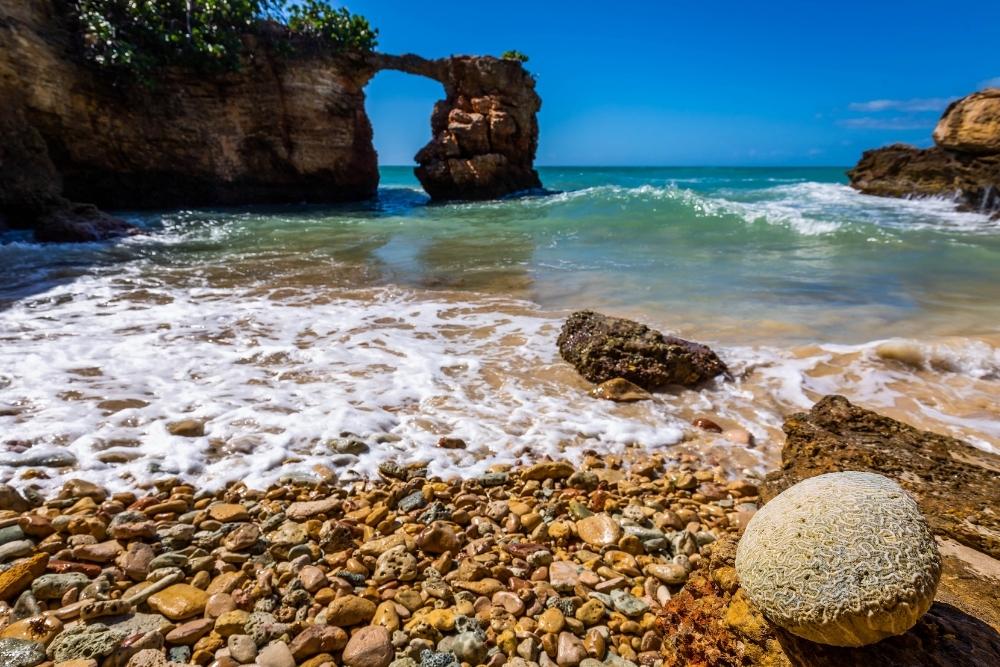 Playa Buye
Playa Buye is a hidden gem in Cabo Rojo, making it the ideal place to go if a low-key and relaxing beach experience is what you're craving.
A day spent at Playa Buye makes for the perfect nature + beach combo with crystal-clear waters and perfect golden sand. Playa Buye boasts mangroves to explore local wildlife, a secret trail leading to a hidden beach, and many options to explore Puerto Rico's nature.
Jobos
Located on the nearby island of Isabela, the beach of Jobos is another favorite for visitors and locals alike. Jabos is lined with beach bars and kiosks. Mornings in Jobos are a dream, and the best way to welcome the day is by taking a long walk on its oceanside boardwalk to enjoy the panoramic views of the water.
Another great activity is walking the Paseo Lineal trail, which leads right to the beach. Moreover, if you're into water sports, Jobo's got a ton of them on its menu, including paddleboarding, water surfing, snorkeling, and more!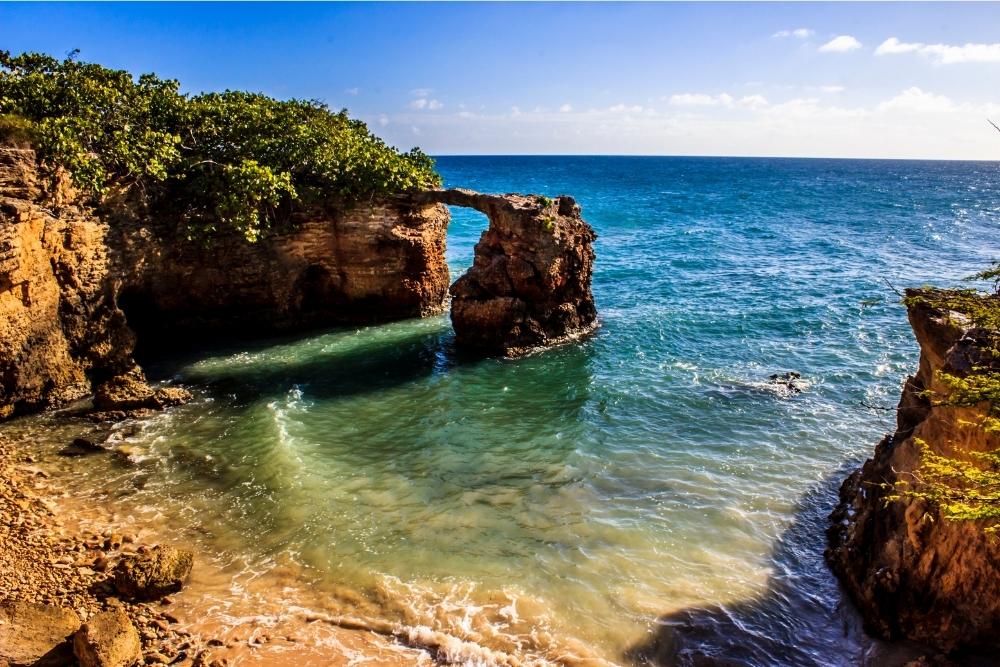 La Playuela
La Playuela translates into the "ordinary beach," but don't let the name trick you! This sparkling beach is one of the most terrific ones in Puerto Rico.
This beach is part of Cabo Rojo's natural reserve, featuring mouth-opening views of the ocean and lots of wilderness to explore. As such, it guarantees a quiet escape if a beach backdropped by nature rather than hotels is what you're after.
Sun Bay Beach
Sun Bay Beach is a fantastic beach to spend time on. It's free, staffed with lifeguards, and offers public access to bathrooms and a concession stand. However, sun Bay Beach is a bit secluded and therefore not very busy.
Brava Beach
Brava Beach is the one you want to visit if you're looking for a private, isolated beach. The gentle blue waters are tucked away in between green rolling hills. Its location makes it a peaceful beach and less of a touristy area. Make sure you wear your good outdoor shoes to go to Brava beach, though, because you have to hike through the thick forest on a path to get to the beach!
El Tuque
El Tuque is an excellent beach for families. Its shore is lined with gazebos and firepits so groups can gather and enjoy each other's company while hanging! The atmosphere is infectious, and El Tuque is sure to be your favorite beach in Puerto Rico. This beach has a restaurant, kiosks, and a picnic area.
Peñon Amador Beach
The view that you'll find when you visit Amador beach is unbelievable. The waters are a mesmerizing deep blue-green, and the sand is sandy white. Peñon Amador Beach is a hidden gem in Puerto Rico!
Tropical Beach
Tropical beach is an excellent beach for families. It's located near Malecon, which is a famous beachfront boardwalk. Tropical beach has relatively shallow waters making it perfect for kids. In addition, it's a beautiful area to spend time in.
Playa Crash Boat
Playa Crash Boat is one of the most popular Puerto Rico beaches on the island's western side. It's your absolute go-to for breathtaking sunsets at its pier. Featuring stunning aquamarine waters, swimming here is a real treat, and surfing is a popular activity during the summer months.
Moreover, if you're looking for a bustling party scene, Crash Boat's got it! This beach is known for its lavish parties, with music, kiosks, and food stands lined around the pier.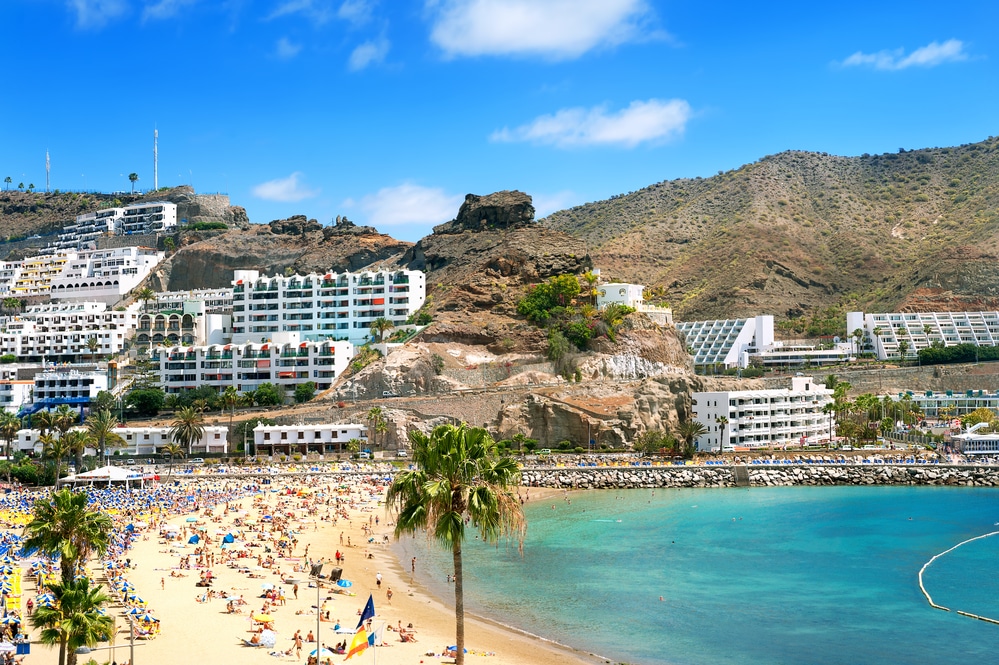 Combate Beach
Combate Beach is home to stunning natural vistas and unreal snorkeling and diving adventures thanks to its large-scare reefs. This tropical beach is a favorite for the younger crowds, with a trendy activity of leaping into the ocean from the pier!
La Posita
If you're looking for a beach that won't have you struggling against harsh waves, La Posita is that. It's a tranquil, calm beach in Loiza. In addition, it's just a 30-minute drive from the city of San Juan.
La Posita's quiet stretches of sand on the beach make for a peaceful day or evening. Moreover, because long breakwaters stop the waves from crashing into the shore, its waters are pretty calm. In fact, the name La Posita translates into "pool" or "puddle," which is a play on its pool-like waters.
I hope this list of the best beaches in Puerto Rico helps you plan the best beach-hopping itinerary! Whether you're looking for a busy beach to enjoy with friends, a calm spot to enjoy with your family, or a quiet escape from the bustle and hustle of the city, Puerto Rico's got a little bit of everything. You're guaranteed to find a stretch of soft white sand and sparkling water to fit your needs.
Have you traveled to any of these beaches? Which of them was/is your favorite? Let me know your thoughts in the comment section below!