Puerto Rico is a small and spectacular Caribbean Island. Its size makes it an accessible destination to survey even if you have only a few days on the island. But, are you wondering the best way to make the most out of your days here? By taking the scenic road, of course!
Home to heavenly Caribbean shores, extensive cave systems, deserts, and tropical rainforests, what Puerto Rico lacks in size, it makes up for with great natural diversity. So if you're craving the adventure of a lifetime, the best scenic drives in Puerto Rico are a must in your itinerary!
Puerto Rico Driving Tips:
Before you pack your day bag for these incredibly scenic drives, you should know a few things. First, driving in Puerto Rico is similar to the United States with a touch of aggression. The right lane is mainly for heavy vehicles and slower traffic. The left lane is the fast lane. Many streets in Puerto Rico have multiple names, which can get confusing! In Puerto Rico, seat belts are mandatory, and streets are known to be a bit chaotic. However, follow these tips, keep your eyes on the road, and get ready for these spectacular scenic drives!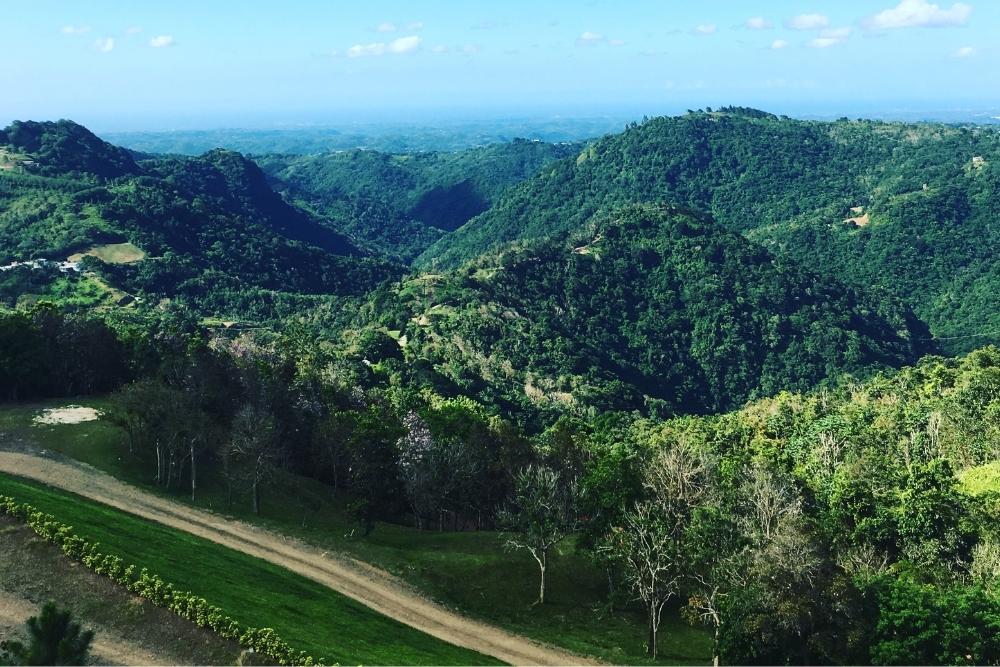 Ruta Panorámica
Ruta Panóramica translates into Panoramic Route, which is a telltale sign of its fantastic views. However, the best thing about this drive is the fact that it will get you to explore Puerto Rico beyond its main tourist attractions, giving you a glimpse of the island's countryside and natural goodness.
At 167 miles, this drive can take anywhere from two to three days to complete depending on the amount of stops you want to make along the way. This route starts in the town of Mayagüez and ends in Maunabo, both of which can be found at each opposing end of the island.
While creating a list of stops worth making on Ruta Panórimica deserves its very own blog post, there are a few of the ones you absolutely cannot miss. Maricao State Forest is one of them, where you'll find plenty of hiking trails and a Stone Tower offering unparalleled vistas of the mountains. Guilarte State Forest is another gem along Ruta Panoramica, where you can choose from numerous hiking trails or rent a kayak to explore Garzas Lake. Your next stop should be Toro Negro State Forest, a lush park where you'll find a waterfall and seven natural pools you can swim in to get refreshed before continuing the drive.
Ruta Panorámica is the best scenic drive in Puerto Rico if you don't mind getting away from the main tourist sites for a couple of days! This drive is the longest on the list and perfect if what you're looking for is to hit the open road and explore gems along the way. The best way to make the most out of this drive is by planning your main stops, leaving room for serendipity and adventure.
PR 102 Joyuda
If you're on the hunt for a spectacularly scenic drive with breathtaking sea views, this is the perfect route. It begins as a two-lane highway and expands to six lanes. The route runs through Cabo Rojo, downtown San German, and Sabana Grande. The drive is spectacular and promises many gorgeous photo opportunities.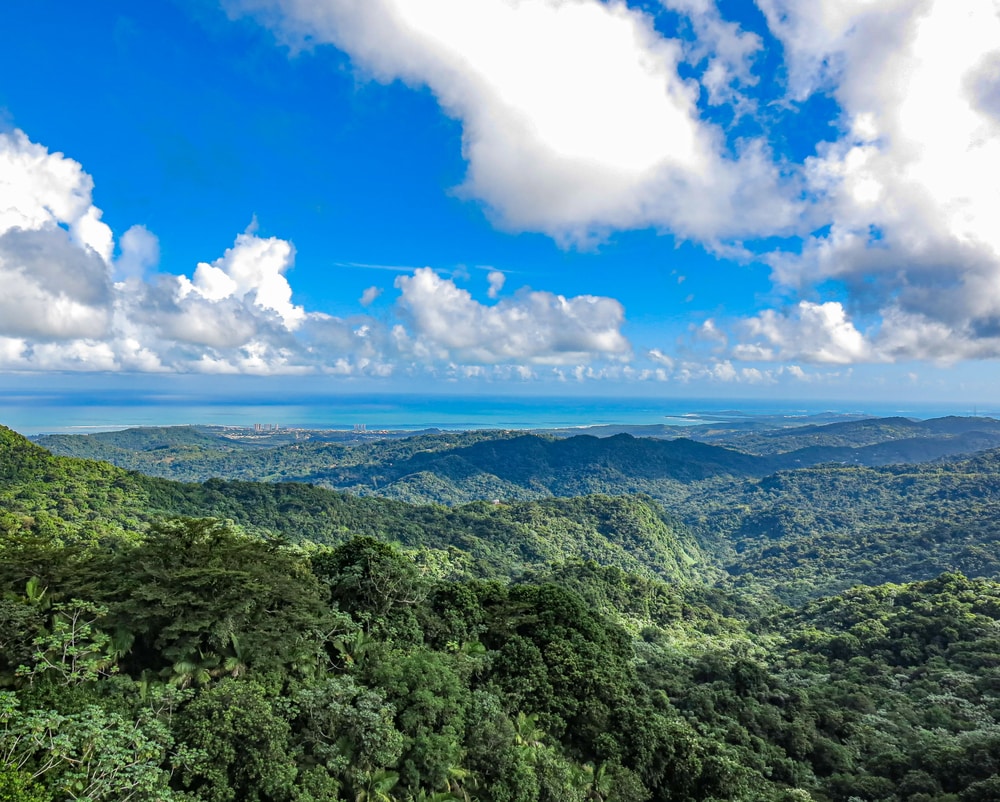 El Yunque's Route 191
El Yunque National Forest is the only tropical rainforest in the United States, making it a one-of-a-kind experience you can only have in Puerto Rico. The best way to explore the forest in a short span of time is by driving along Route 191, which takes you straight into the heart of El Yunque. You'll find plenty of lookout towers, hiking trailheads, and striking waterfalls worth parking your car for along the drive.
Rio Grande to Ponce
With plenty of stops to boast about, including one of Puerto Rico's best beaches, the Las Cabezas de San Juan Nature Reserve, and Bioluminescent Bay, this scenic drive is a wonderful excursion to take to tick off some of the most iconic destinations in Puerto Rico.
From Rio Grande, the first stop you'll make is Luquillo Beach, one of the best shorelines in Puerto Rico. From there, drive Route 3 to Fajardo, where you can make a stop at Las Cabezas de San Juan. In this nature reserve, you'll find a wide array of varied landscapes, including a striking bioluminescent lagoon, dry forests, sandy beaches, coral reefs, and mangroves. Make sure you stick around till dusk to join a guided kayak tour to check out the natural wonder of bioluminescence!
From here on, you'll start noticing a dramatic change in scenery as you drive through the mountains and into drier lands. Once you get to the final stop of the drive, Ponce, you can either opt to drive back (check out the next scenic drive on the list that starts in Ponce!) or explore the city's historical wonders!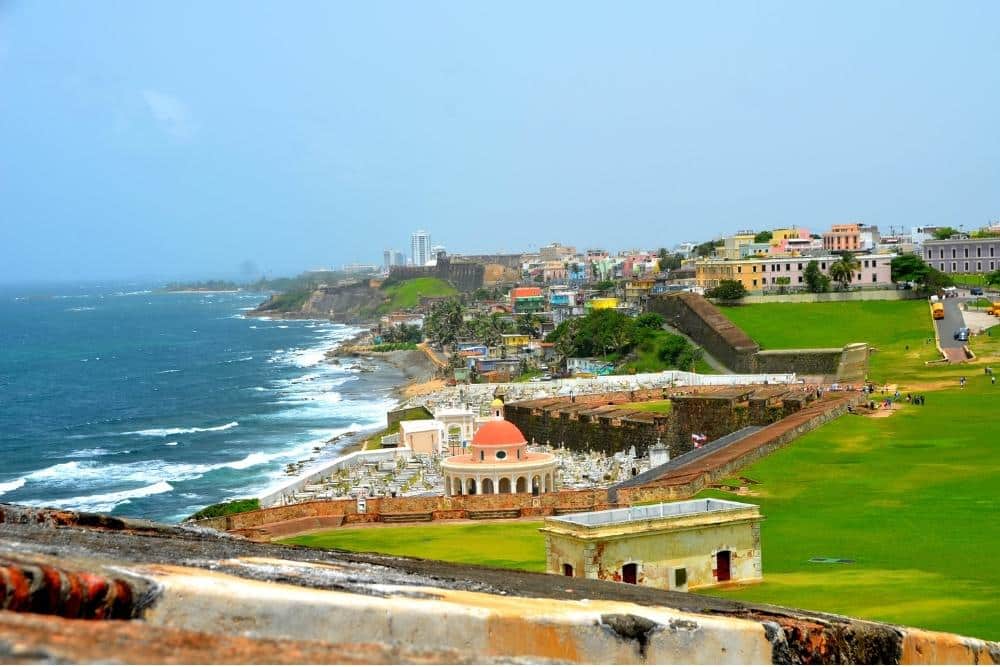 Ponce to San Juan via Highway 10
Highway 10 is a true gem and one that will prove just how diverse Puerto Rico can get. Despite most people thinking the island is all about palm-fringed beaches, this scenic route is the perfect example of how much more it offers.
This scenic route will take you straight into the heart of Puerto Rico and away from the shoreline, passing mountains, forests, coffee plantations, caves, and an array of cultural gems unique to the island.
Along the drive, you'll get to explore Rio Abajo State Forest, where you can stop to take a hike, explore caves, or do some serious birdwatching. Next, head towards Playa Sardinera and Cueva del Indio Natural Reserve, an impressive cave surrounded by cliffs facing the Atlantic Ocean.
Atlantic along Route 681
Start the journey on 684 north and admire the beautiful farmlands. First, stop in at Rolyn's kiosk to enjoy the best seafood! Then, proceed towards La Cueva del Indio, which is on the national register of historic places in Puerto Rico! It has made an appearance in several movies and is a spectacular sight! This scenic drive offers plenty of beaches and lookouts and ends in Isolate.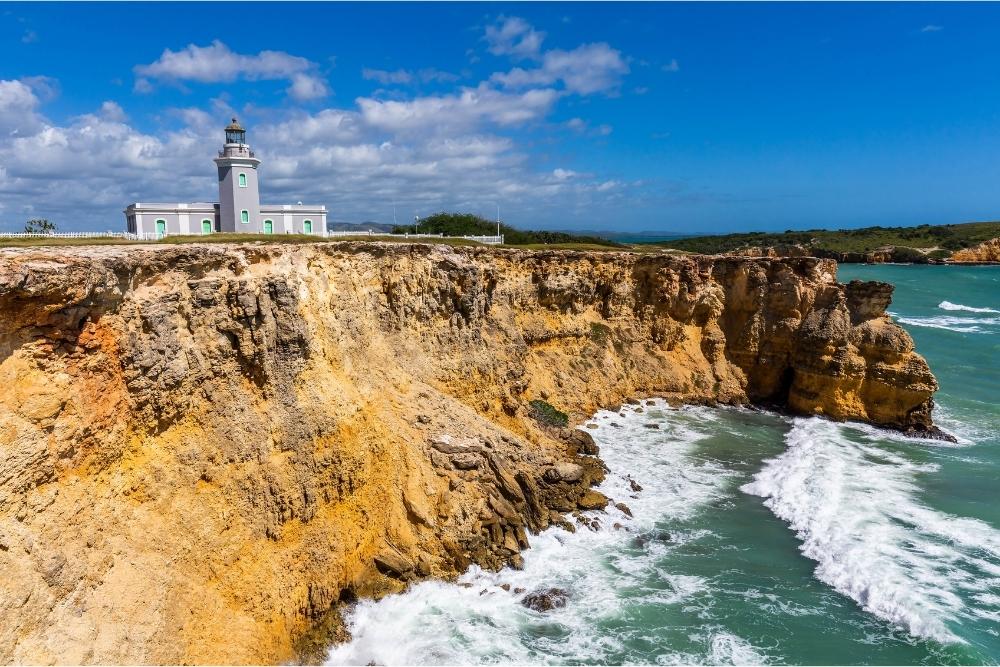 Cabo Rojo Loop
The Cabo Rojo loop is approximately eighteen miles. It begins at the southwestern tip of Cabo Rojo. The area has gorgeous beaches, soft sandy shores, and leafy palm trees. In addition, the scenic drive will take you past beautiful limestone formations, world-class beaches, and fantastic cuisine. The short drive is breathtaking and provides many fabulous photo opportunities.
Fajardo – Faro Punta Tuna
The scenic drive from Fajardo to Faro Punta Tuna is filled with rolling hills. While you drive, you can enjoy spectacular sea views and rock formations. The drive takes you through exciting rock tunnels and ends at the Punta Tuna Lighthouse, built-in 1893!
I hope this collection of the best scenic drives in Puerto Rico will inspire you to take a break from the beautiful beach and hit the road instead. Even though there are many more insanely beautiful routes to take, these are some of the most varied and a good glimpse into why Puerto Rico is often dubbed the Island of Enchantments!
Which of these scenic drives in Puerto Rico sounds the prettiest? Have you ever taken one of these drives? I'd love to know which one you're most excited about in the comment section below!