With "The Gathering Place" as a nickname, it's easy to understand why Oahu is one of the best places in the Aloha state you can visit. Oahu is Hawaii's most populated island and a fabulous destination for all things history, beach, and nature. The island is so beautifully diverse that you can literally visit a couple of idyllic beaches, explore the bustling capital city, climb mountains, gawk at volcano craters, and experience 11 of the world's 13 climates in a couple of days! As a result, Oahu is a top-rated tourist destination, and for a good reason too!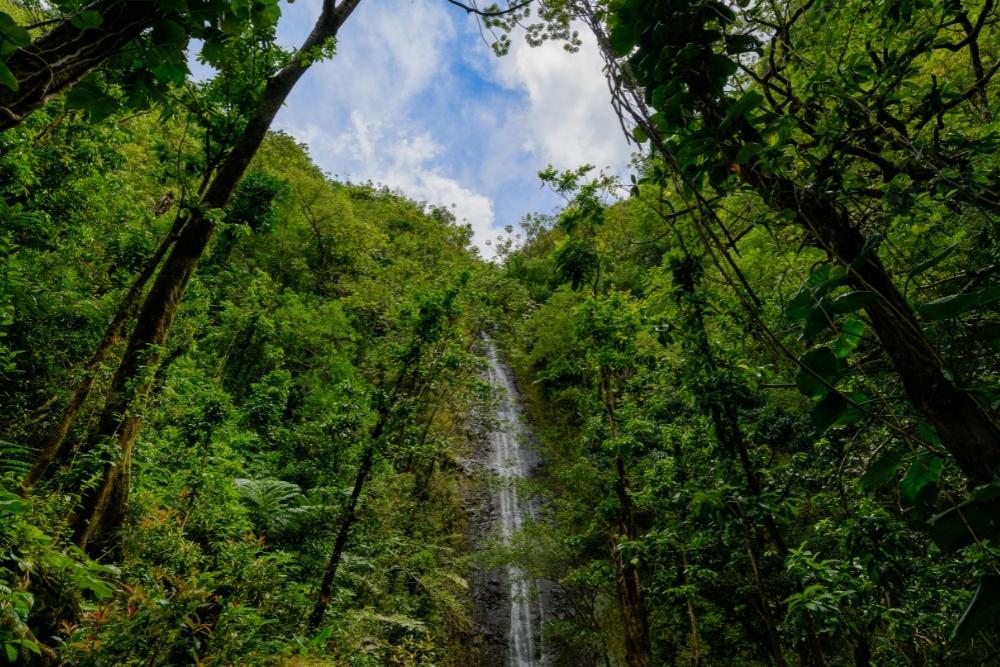 The scenic Hawaiian state has so much to offer that creating an itinerary can become overwhelming if you spend just a few days on the islands. However, if it's your first visit, the best way to go is to craft a calendar that mixes a bit of everything that Hawaii has to offer. Whatever you do, make sure to add these eight top destinations to your Hawaii itinerary.
Honolulu
Honolulu is the capital of Hawaii and, as such, a must-visit if only for a day to experience the state's metropolitan side. Tucked away on the island of Oahu, Honolulu is a bustling city that offers a wide array of culinary, cultural, arts, entertainment, and shopping options. Add paradisiac beaches, tropical scenery, and volcano backgrounds to the mix, and you've got yourself a city that has it all!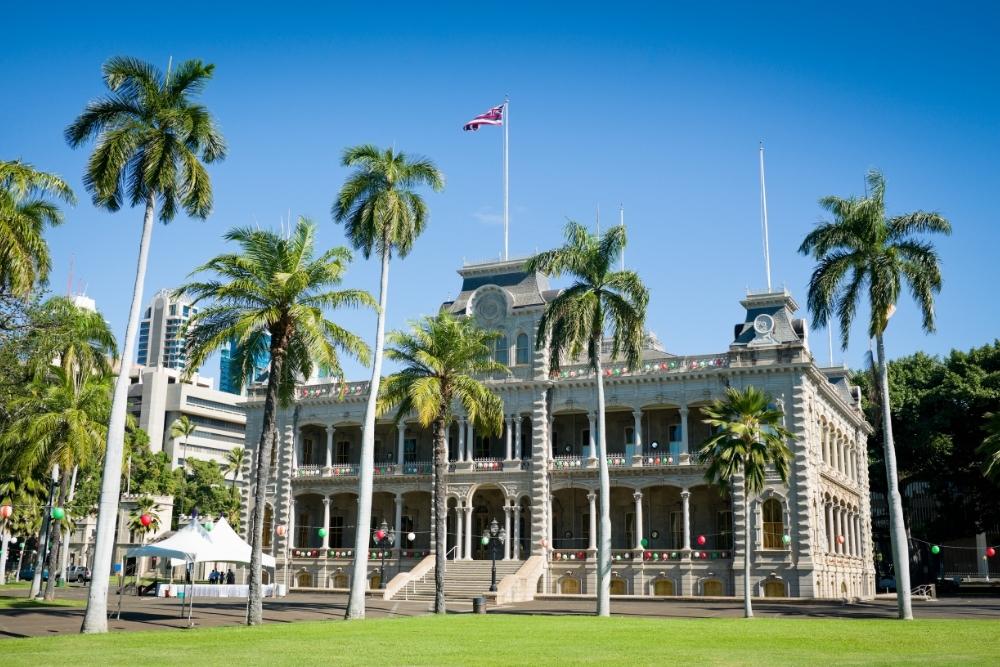 Things To Do In Honolulu
The amount of recreation available in Honolulu is insane. You could relax on the beach, go for an adventurous hike, or shop in one of the several luxurious shopping centers. Pair that experience with stopping at a fantastic restaurant and maybe a night swim, and how does it get any better? Below are a few particularly great things to do in Honolulu that you should add to your itinerary.
Visit Manoa Falls – Tucked away deep in a tropical forest is where you'll find Manoa Falls. The area is iconic and has been featured in several massive Hollywood films. The terrain is slightly challenging, but the view makes it well worthwhile. Picture glistening rock pools, a cascading waterfall, and lush vegetation everywhere you look. Manoa Falls is absolutely stunning and a must-visit if you're spending time in Honolulu.
Iolani Palace (364 South King Street, Honolulu) – A monarchy once governed the state of Hawaii. The Iolani Palace lets visitors peek into Hawaii's history with authentic artifacts. 
Waikiki – Though commonly mistaken for its own city, it is a Honolulu neighborhood. If you're going to be in a busy city, then a stop in the neighborhood is a definite must. It's a vibrant community packed with unique boutique shops, cafes, theaters, and more.
Ala Moana Center (1450 Ala Moana Blvd, Honolulu) – If you enjoy shopping, then Ala Moana Center is a must-visit stop. The complex is the largest open-air shopping center in the entire world. Stepping through the door takes a visitor to a feeling of an entirely different world. The complex is four stories high and packed with fantastic shopping opportunities.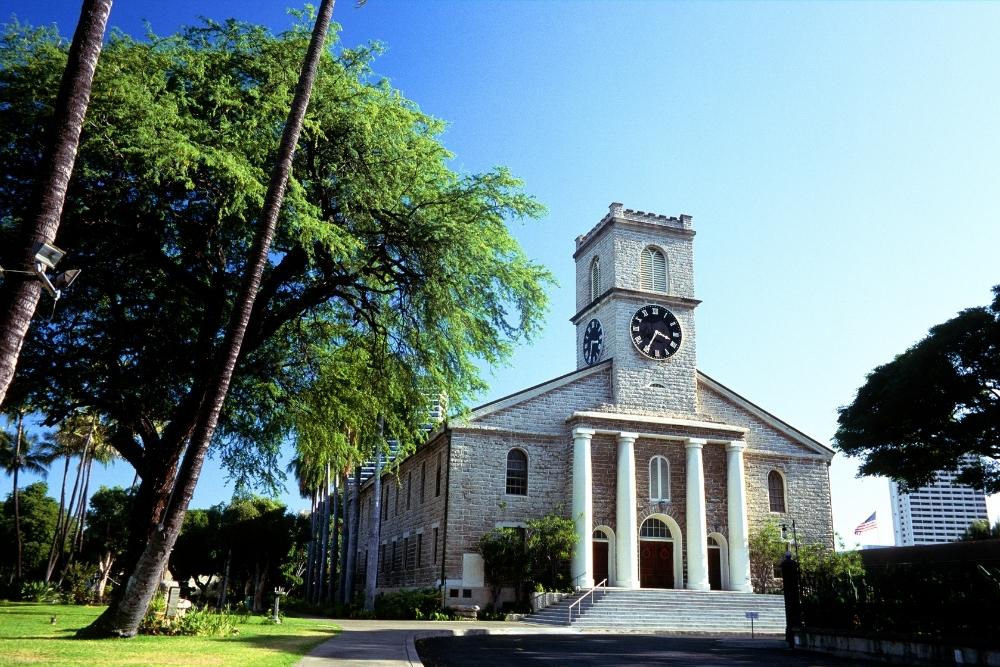 Where To Eat In Honolulu
Honolulu is packed with great restaurants serving a diverse menu. So whether you're looking to indulge in some traditional Hawaiian foods like Poi, Laulau (a dish made from the leaves of the plant Taro), or Poke (a Hawaiian version of a raw fish dish), or enjoy some of your hometown favorites like homemade fries and great milkshakes, there is a restaurant perfect for you in Honolulu! Below are three that we love, but there are many more to choose from!
House Without A Key (2199 Kalia Road, Honolulu) – Ready for epic views, a waterfront entrance, and a casual vibe? The House Without A Key is perfect for you!
MW Restaurant (888 Kapiolani Blvd, Honolulu) – If epic cuisine is what you're after when you're searching for great restaurants in Honolulu, then MW Restaurant is not to be missed.
The Pig and the Lady (83 North King Street, Honolulu) – The Pig and the Lady serves exceptionally delicious Vietnamese food.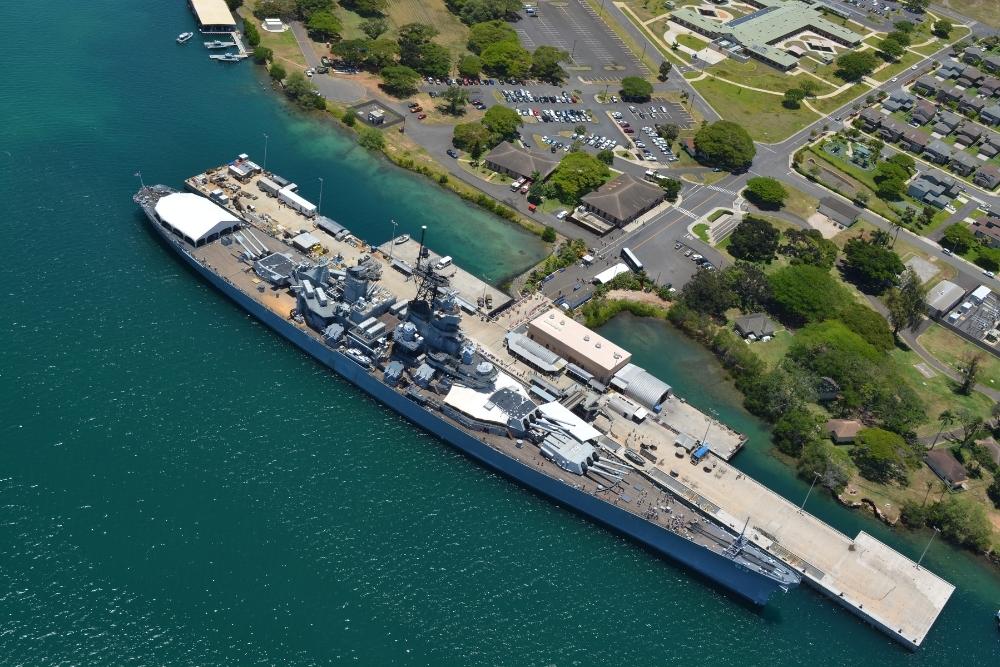 Landmarks In Honolulu
Battleship Missouri Memorial
Queen Emma's Summer Palace
Cathedral of Our Lady Of Peace
Kawaiaha'o Church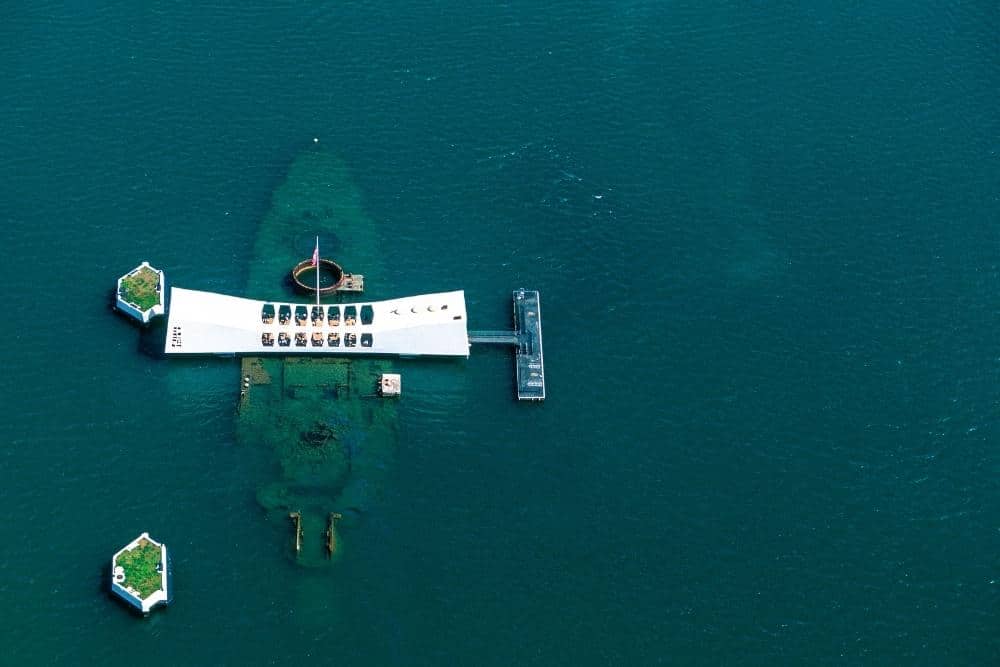 Pearl Harbor
Pearl Harbor may be Hawaii's most iconic historical destination, and whether you're a history buff or not, dedicating time to visiting is imperative to learn more about one of the most shocking events in the history of the country. Furthermore, a visit to Pearl Harbor is a way to pay homage to the victims, especially around the Pearl Harbor Visitor Center. In addition, the site provides nearby access to the USS Arizona Memorial, Battleship Missouri ("Mighty Mo"), Bowfin Submarine & the Pearl Harbor Aviation Museum.
Quick Facts About The Pearl Harbor Attack
The attack happened on December 7, 1941.
There were more than 3,400 state military casualties.
Japanese fighter jets zoomed in at 7:55 am without any warning.
The surprise attack lasted approximately two hours.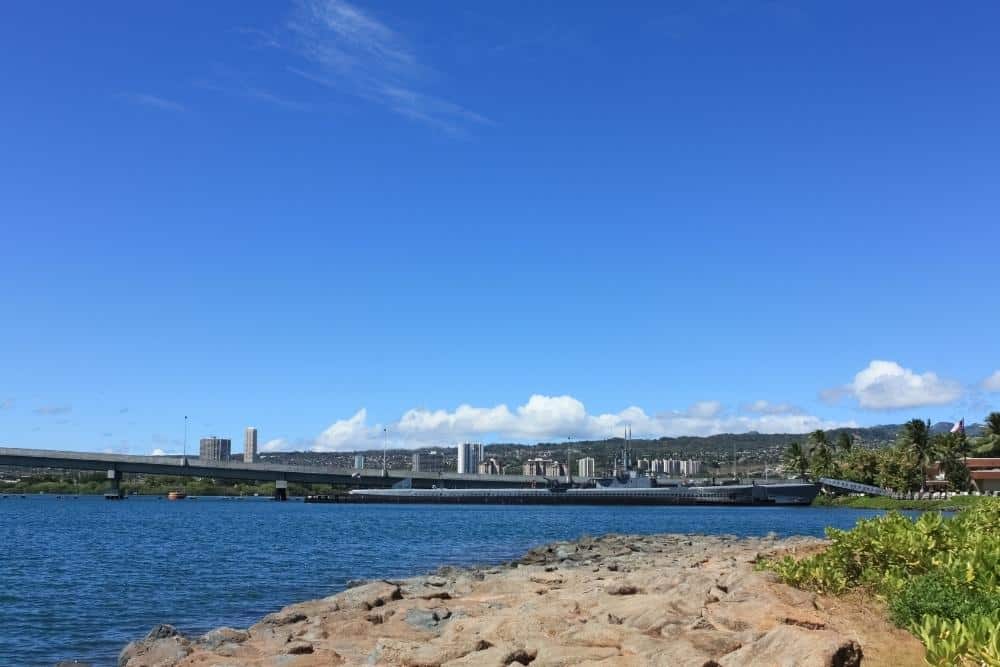 Waikiki Beach
Waikiki is one of the world's most desirable beach destinations in the entire world, so much so that this 2-mile stretch of beautiful beach receives a colossal 5 million visitors per year!
Even when it's crowded, or if bustling spots are not exactly your thing, dropping by here for at least a few hours at some point during your trip is definitely worth it. While here, you'll find the inviting soft white sand, perfect peacock blue waters, gorgeous vistas, tasty food, great shopping ops, and an impressive and unbeatable nightlife scene. On Friday evenings, dozens of colorful fireworks shot into the night sky, a magical experience you won't soon forget and a sort of rite of passage in Hawaii. Waikiki Beach offers guests an excellent array of comfortable facilities as well. There are washrooms, showers, lifeguards, restaurants, barbeque stations, and more.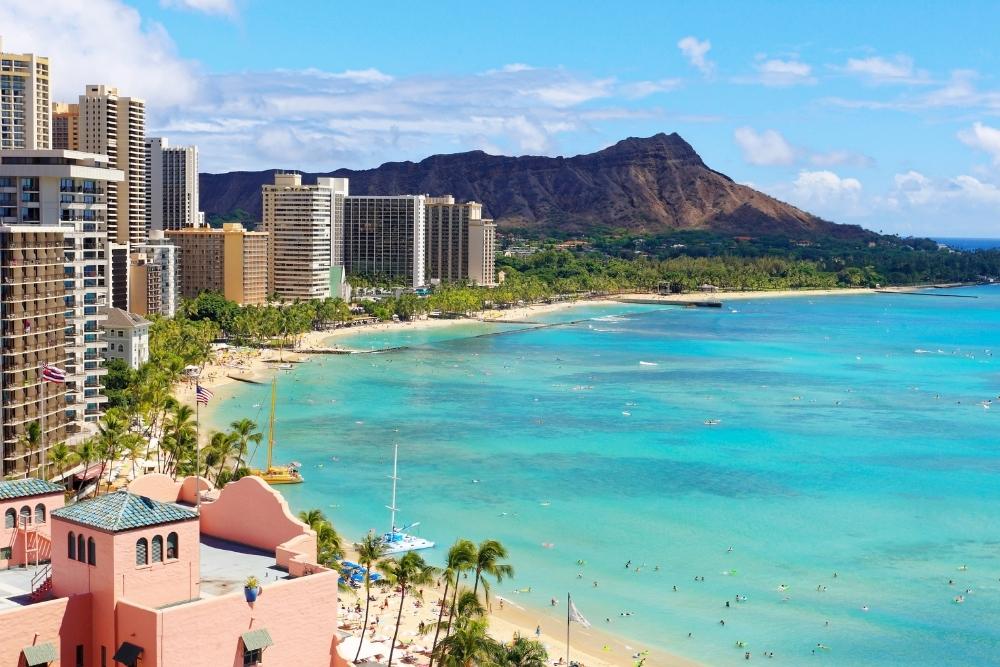 Diamond Head State Monument
Back in the 1800s, British sailors were so impressed by Diamond Head's beauty that they actually scaled the volcano in search of diamonds (which, unfortunately for them, they never found!) As a result, Diamond Head may just be Oahu's most iconic natural landmark. Today, you can climb from the crater's center right up to the summit. While the hike is short, just under two miles, the rapid altitude gain makes it a challenge well worth the effort as the views from the top is top-notch. Diamond Head is the iconic "mountain" in most Honolulu postcards, so imagine how good it must feel to say you've conquered it! In addition, it offers incredible views of the Pacific Ocean and Honolulu. Finally, a little interesting fact for you about Diamond Head – the last eruption of the volcano was probably 150,000 – 200 000 years ago!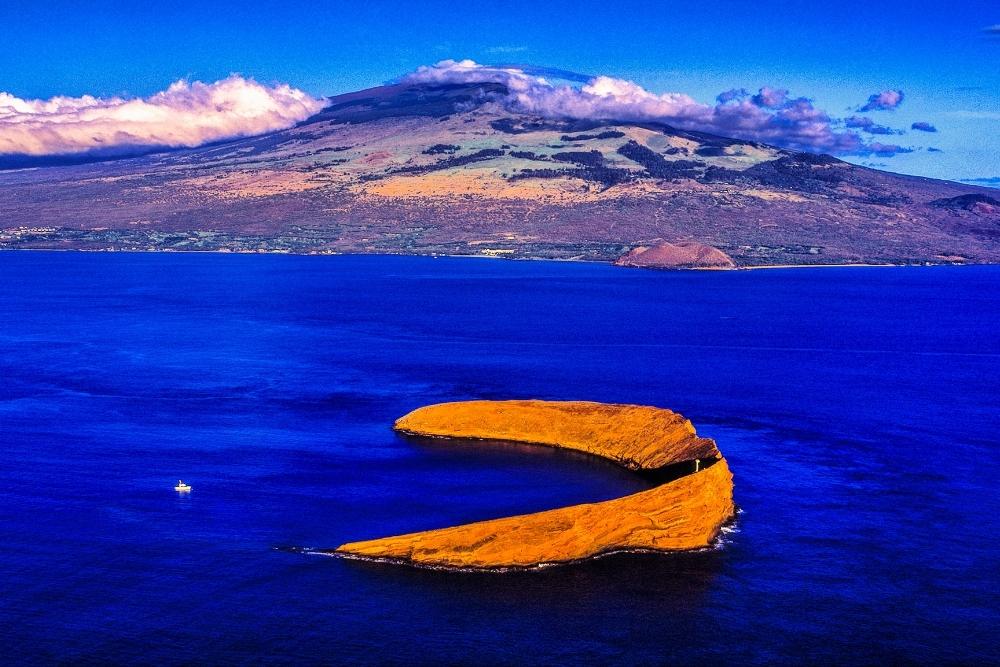 Maui
A world-class destination all on its own, Maui is an attractive, fascinating, and gorgeous place to visit. It offers visitors an array of significant historical locations, great surfable beaches, exotic hiking trails, delicious cuisine, and of course, the beautiful Hana Highway. Maui is the second largest Hawaiian island, packed with impressive landscapes, spectacular scenery, and unbelievable sunrises and sunsets. Maui is basically tropical perfection.
Things To Do In Maui
Learn how to surf.
Try snorkeling, kayaking, paddleboarding, or surfing.
Explore the road to Hana.
Visit Molokini Crater.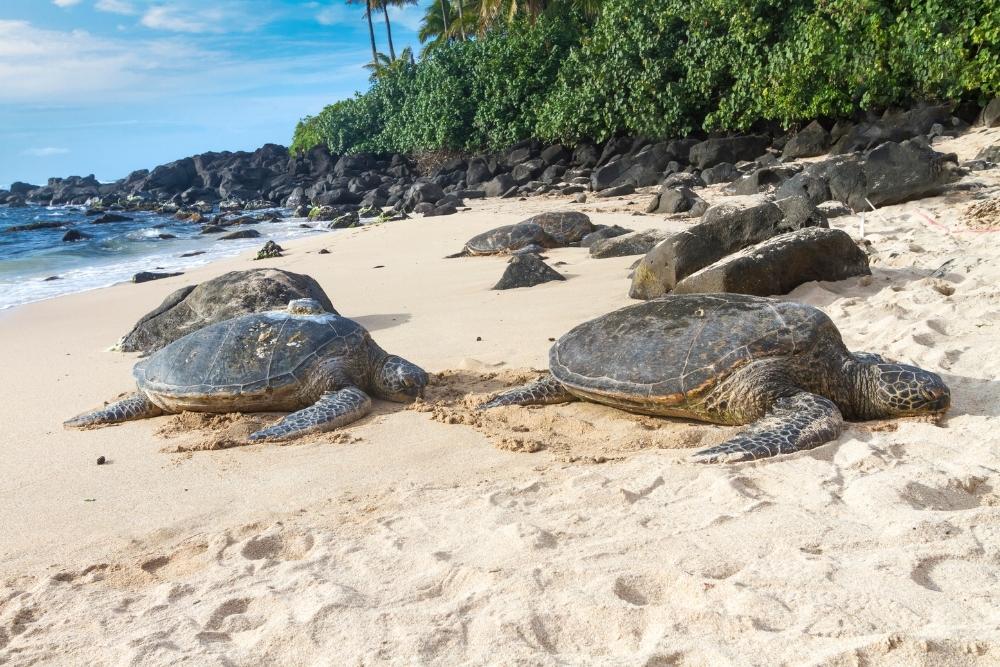 Laniakea Beach
More commonly known as Turtle Beach (a name you'll quickly figure out the reason for once you get there), Laniakea Beach is a stunning beach and a must when visiting Oahu to experience the island's nature in its entire splendor. For decades, Hawaiian Green Sea Turtles have visited this beach more than any other in Oahu. Watching these threatened creatures frolicking in the ocean is a magical experience. The giant turtles are mesmerizing to watch, but be cautious not to get too close or touch them as it is prohibited by federal law.
Most people don't venture much further than the commonly known "turtle area." Still, take the time to walk about 100 yards from there, just past the rocky path along the coast. You'll find Chun's Reef, a beautiful and typically empty stretch of soft sandy beach that will make you feel like you're basking in your own tiny piece of paradise.
Manoa Falls
Cascading 150 feet down into the mountainside, Manoa Falls gives the impression of being more like 1000 feet as you stand at the bottom, looking up at the seemingly endless water falling down.
The trail that invites you to the waterfalls is an experience in itself, so no matter how eager you are to reach them, ensure you take time to enjoy the surroundings as you trek along. Seriously, the entire trail will make you feel as though you're in the middle of the rainforest with so many gigantic plants and exotic sights it provides!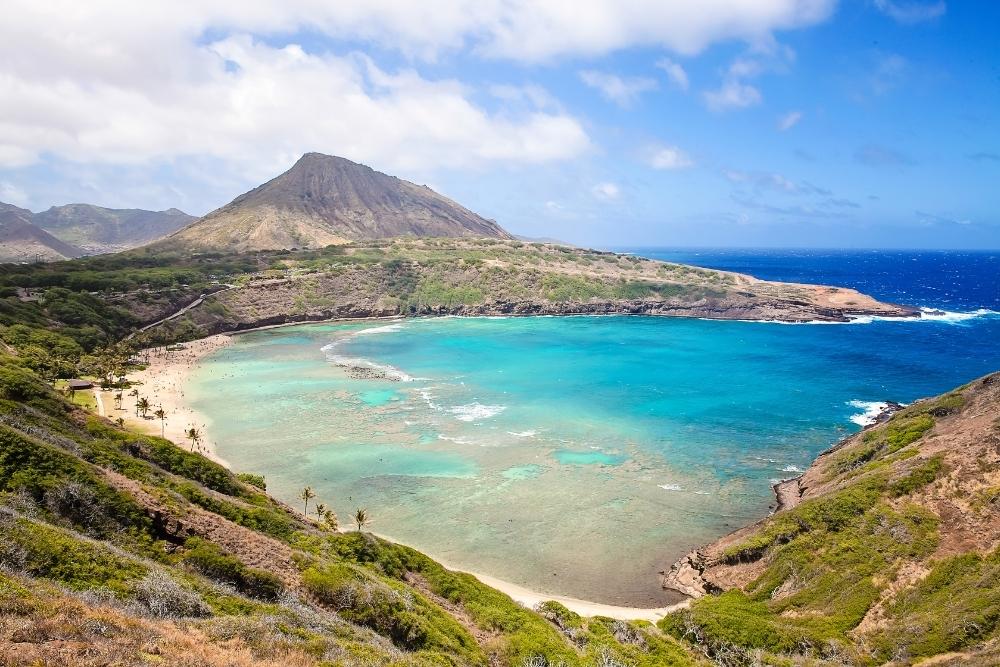 Hanauma Bay
If what you're after is a quiet location in the middle of nature, Hanauma Bay has you covered. Set a mere 30-minute drive from Honolulu's downtown, this gorgeous wine glass-shaped bay will make you feel like you're a world away from the bustle of the city and its buildings, making it a perfect getaway if a day spent in nature sounds like your jam.
Snorkeling is the main thing to do here, with hundreds of marine species swimming under its waves. The stars of the show? Honus, or green sea turtles that have made Hanauma their home! If you're up for a hike, the Koko Bay Trail to a volcanic crater deserves a spot in your itinerary, especially if you're keen to explore the lush hills surrounding the bay and its breathtaking views.
Have you ever been to Hawaii? Which spots do you consider are must-sees every traveler should visit to get the most out of their visit?