Things to do in Amsterdam: Amsterdam Travel Tips from An American Expat and Blogger in Amsterdam. A Quick List of What to Do in Amsterdam from a Local!
This post is part of our Tips from a Local interview series, where we interview locals for insiders travel tips about their city! Today, we're chatting to Jordyn Hartlein, who blogs at Wet Laundry about the highlights, hidden spots, and best things to do in Amsterdam. If you're wondering what to do in Amsterdam, read on for Jordyn's top tips! Note: the interview has been lightly edited.


Disclosure: This Amsterdam travel guide contains affiliate links. That means we earn a commission when you use the links on this site to book a hotel, buy your travel insurance, shop for travel essentials, etc.. You don't pay anything extra. If you'd like to learn more about how this works, you can read more under our Disclaimer page.While we've made every effort to ensure the information in this post is correct at the time of writing, we can't make guarantees, as businesses and hours change!
***
Thanks for Taking the Time to Chat with Us, Jordyn! Can you Tell Us About Your Life as a Local in Amsterdam, Netherlands?
I've been living in Amsterdam for 3 years now, and moved here because my fiancé is Dutch. I started out working as a freelancer, and then decided to go back to University to finish my education. I'm currently in my third year of studies, but still do some freelancing.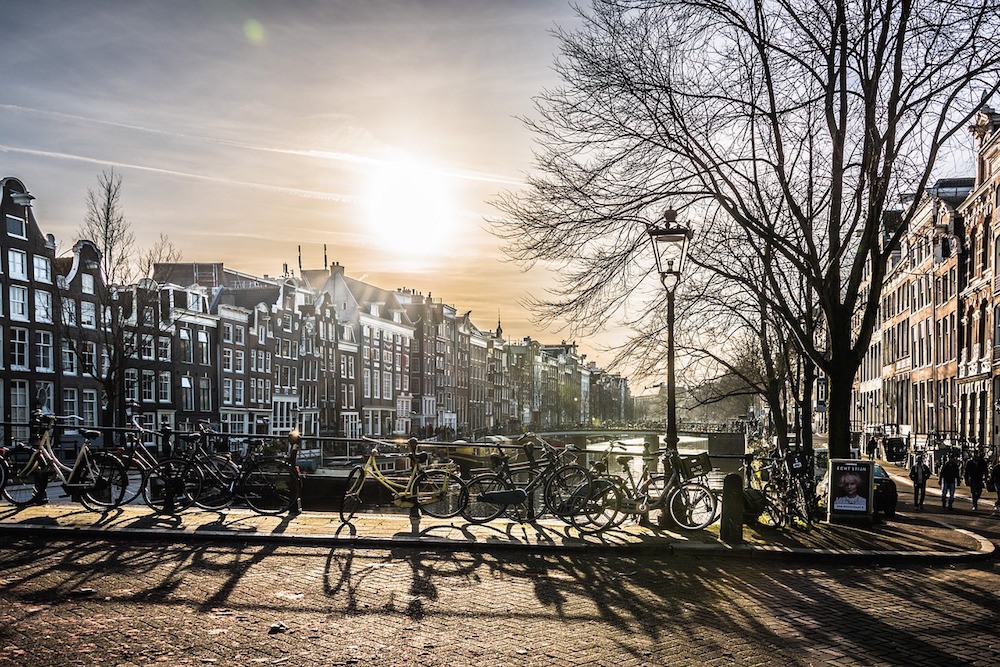 What Are Your Favorite Spots for a Beer or Cocktail in Amsterdam?
I have a thing for wine bars! Vyne in Centrum (Prinsengracht 411), Wijnbar Paulus in De Pijp (Ceintuurbaan 348), and Wester Wijnfabriek in West (Pazzanistraat 10) are my favorites.
For fancy cocktails I usually head over to Izakaya in De Pijp (Albert Cuypstraat 2-6) or MOMO in Centrum (Hobbemastraat 1).
And if I'm just into a regular bar outing then somewhere like Bar Weber (Marnixstraat 399), Kopstoot Bar (Marnixstraat 429), or Terpentijn (Rokin 103), all in the centre.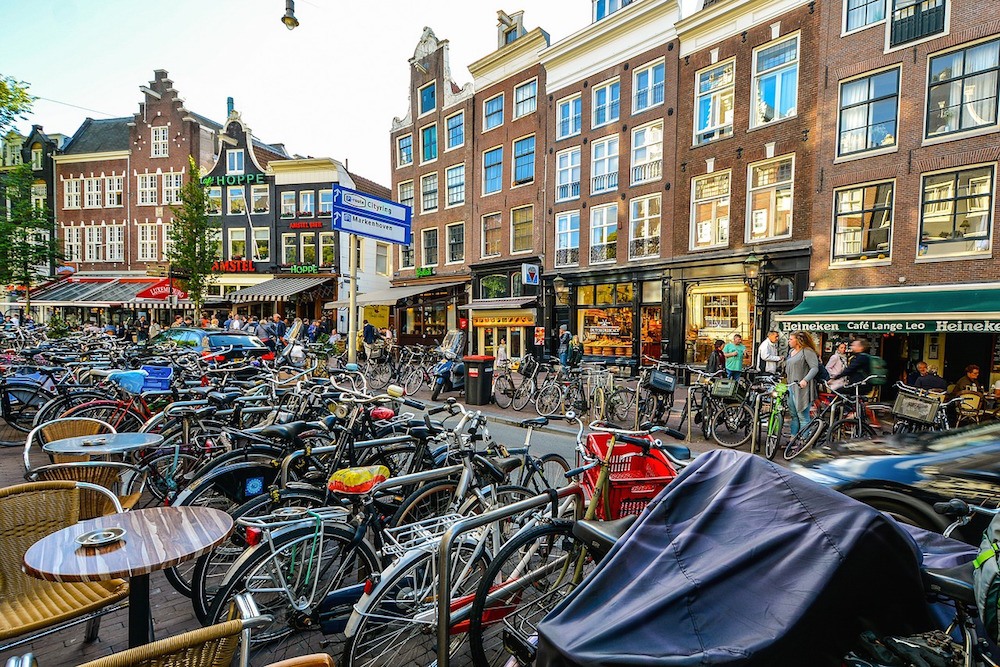 What Are Your Top Don't Miss Highlights In Amsterdam?
I would say the Museumplein area – you've got Vondelpark, which is so beautiful to bike or walk around in. Then on the actual Museumplein you have all of the museums: Van Gogh, Rijks, and Stedelijk. From there you can walk into De Pijp area, which is where all the locals hang out. It's filled with bars, restaurants, boutique shopping…anything you can think of!
It may sound corny, but taking a canal tour is also a great option. It gives you an overview of the city by the water. And if you think those cruises are lame, then take G's cruise – it never disappoints! They have the BEST Bloody Mary's in town, no doubt. (Ed. Note: If you're in Amsterdam over Christmas, be sure to walk the canals for the Amsterdam Light Festival – we saw it last year, and it was a unique way to experience the canals!). You can find more information about some of the top things to do in Amsterdam here.
Negen Straatjes is great for the gals (and guys) who love to shop. There are all sorts of boutiques, one of a kind stores, and spots for nice coffees and fresh juices.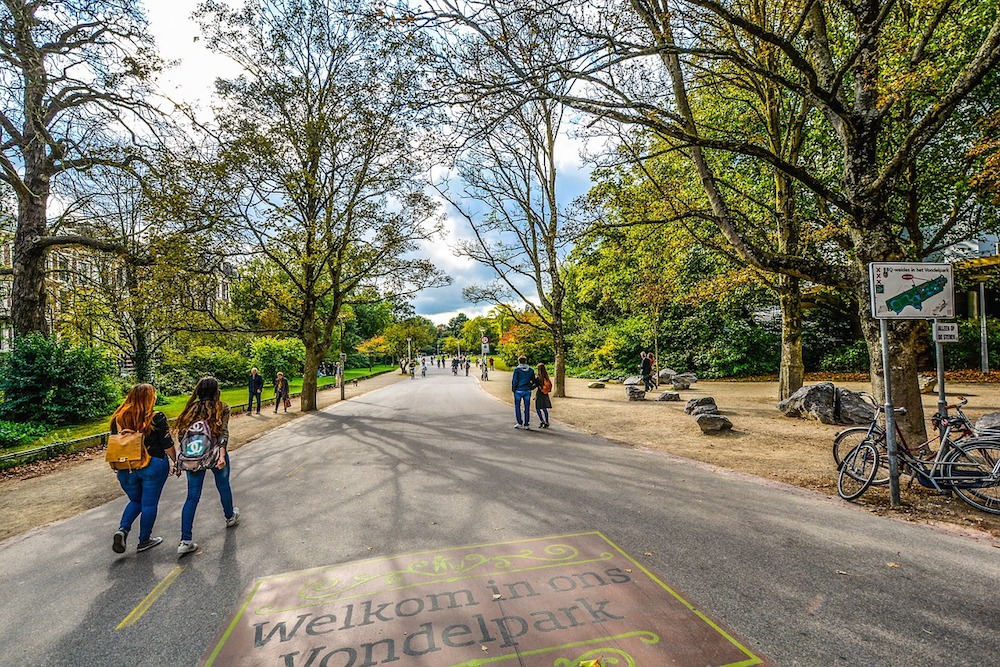 What Are Some Hidden Gems You Want Visitors to Know About In Amsterdam?
My new favorite spot is La Vina Experience, a great little restaurant in the South of Amsterdam serving quality food and wines to go with your courses.
Another awesome spot is Los Feliz (Albert Cuypstraat 88), a Mexican spot. I can't believe I'm even sharing this spot, because I love it so much! It's my FAVORITE, and they have such a cute interior that screams "Instagram me, please!"
Coffee and Coconuts in de Pijp has picked up a lot in popularity, so you might already know of it. But still, it's worth going! It's located inside an old movie theater, and it's probably one of the biggest lunch and coffee places we've got here in Amsterdam.
Things To Do in Amsterdam Map
If you have a tip to Amsterdam planned, you can save this map to your Google Maps smartphone app by pressing the star icon to the right of the map title. If you do this, you'll be able to view all these locations in your Google Maps app, and use it to help find the best spots while you're exploring Amsterdam!
What Is the Coolest Neighborhood in Amsterdam & What Should a Visitor Do There?
De Pijp, definitely.
What can't you do there is more the question: karaoke bar, dart bar, watering hole, aperitivo bar, the coolest coffee/lunch spots, wine bars, SHOPPING…I mean it's all there.
---
Planning a trip to Amsterdam? Be sure to check out our Where to Stay in Amsterdam Guide to find the best area of the city to stay!
---
What's the Best Place to Get a Great Instagram in Amsterdam?
There are so many camera-worthy spots in Amsterdam. For beautiful food and interiors, I'd suggest you go to Los Feliz for their colorful interior and amazing margaritas, and Corner Bakery for their beautiful milkshakes!
For a great 'top of building' shot with a gorgeous view of Central Station, definitely go to the new A'dam Toren lookout. You can even swing off the side of the building if you want too!
Of course, canals are the signature shot from Amsterdam. Just about any canal in the Jordaan or Negen Straatjes will do.
If you head to Vondelpark's Rose Garden, there's a great waterfall and leaning tree that you can climb into for a fun artsy/park shot.
And, riding a bike is always fun. If you can get an action shot of that, then you're a true Amsterdammer ;)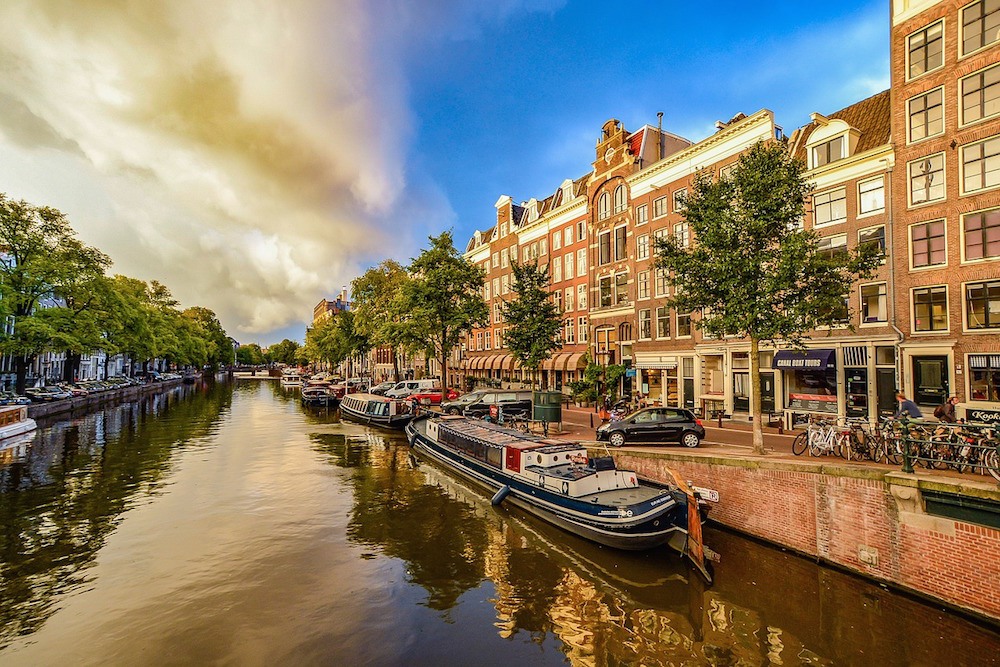 Is There Anything Else You'd Like to Add? Anything We've Missed You Think Visitors Should Know About Amsterdam?
Yes! You must ride a bike while in this city…it's the best way to explore!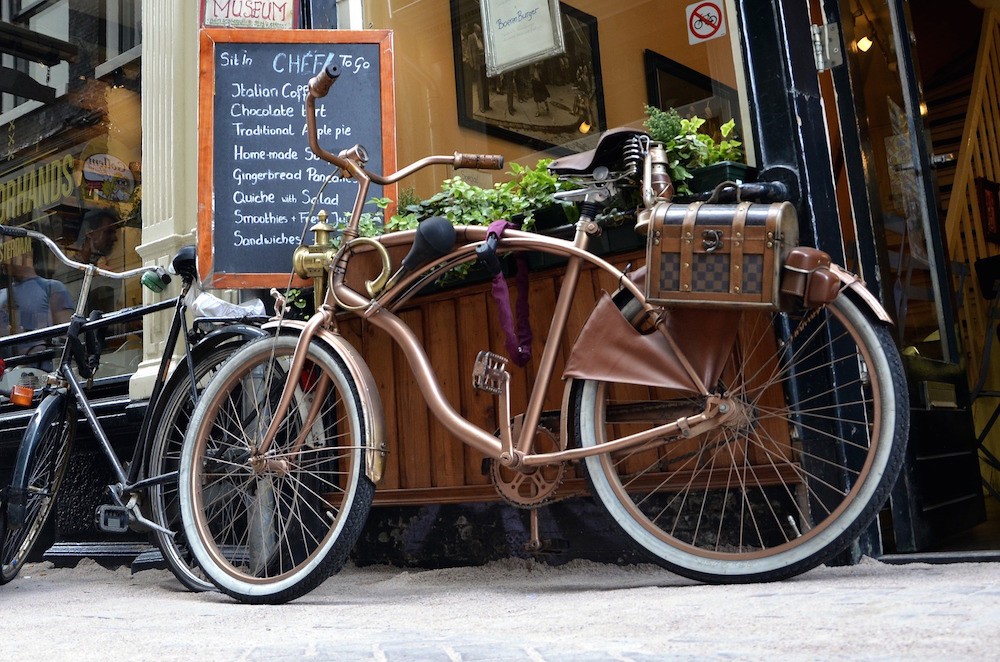 What's Your Website, and Where Can We Find You on Social Media?
My blog is Wet Laundry, and I write travel guides and tips, about my expat life, and share other hotspots in Amsterdam!
On social media, the best place to find me is on Facebook or Instagram.
---
Huge thanks to Jordyn for Sharing Her Amsterdam Travel Tips Today! Be Sure to Read More on Her Blog, and if You Like this Post, Share it to Pinterest!