Things to do in Rome Italy: Rome Travel Tips from A Canadian Expat in Rome. A Quick List of What to Do in Rome from a Local!
This post is part of our Tips from a Local interview series, where we interview locals for insiders travel tips about their city! Today, we're chatting to Sara White, who blogs at Verbalized.net about the highlights, hidden spots, and best things to do in Rome. If you're wondering what to do in Rome, read on for Sara's top tips! Note: the interview has been lightly edited.


Disclosure: This website uses affiliate links. That means we earn a small commission when you click through or book a hotel, buy your travel insurance, etc.. You don't pay anything extra. Affiliate links are one of the ways we make money from this blog (our travel-inspired adult coloring books are another way) to keep the laptops humming! While we've made every effort to ensure the information in this post is correct at the time of writing, we can't make guarantees, as businesses and hours change!
---
Thanks for Taking the Time to Chat with Us, Sara! Can you Tell Us About Your Life as a Local in the Eternal City?
I am a Canadian web designer, photographer and occasional writer, and I've been living in Rome for almost four-and-a-half years now.
I moved here to pursue a long-standing dream of living in Europe, and because during a previous visit to Rome, I discovered the city inspired and invigorated me in a way that no place had ever done before. It felt like a welcome and a challenge at the same time.
About half a year into my time in Rome, I met the man who would become my 'fidanzato' (boyfriend/partner). When we met, I spoke very little Italian. He speaks no English. You can imagine what that did for my understanding of the language, the Italian culture and Rome in general!
What Are Your Favorite Spots for a Beer, Cocktail or Glass of Vino in Rome?
I generally prefer a glass (or two) of wine over beer or cocktails.
My favourite wine bar in the entire city is Il Goccetto (Via dei Banchi Vecchi, 14), a wine bar tucked into a charming, quiet section of the historic center just north of Campo de' Fiori. It's the kind of place that feels like it's been around forever, with dusty wine bottles stacked all the way up the walls and dark, hand-painted wooden beams criss-crossing the ceiling overhead. The crowd is a mix of local regulars grabbing a glass of wine after work (every time I'm here, I run into at least three other residents of my nearby apartment building) and visitors looking to taste an ever-changing selection of wines by the glass.
On warm summer evenings I might head to Il Sorpasso (Via Properzio, 31/33), in the Prati neighbourhood near the Vatican, where crowds of Romans clutching wine glasses spill out of the wine bar and pack the sidewalk while waiters make rounds with trays full of free (and delicious) appetizers to nibble.
But if the evening definitely calls for beer instead of wine, Ma Che Siete Venuti a Fà (which, in Roman dialect, means "What have you come to do?") is always a good choice (Via Benedetta, 25). The pub — a tiny, dark space — is tucked away in the Trastevere neighborhood – I spent years walking by it before I realized that it was the pub specializing in an ever-changing selection of mostly-Italian craft beers that everyone was talking about!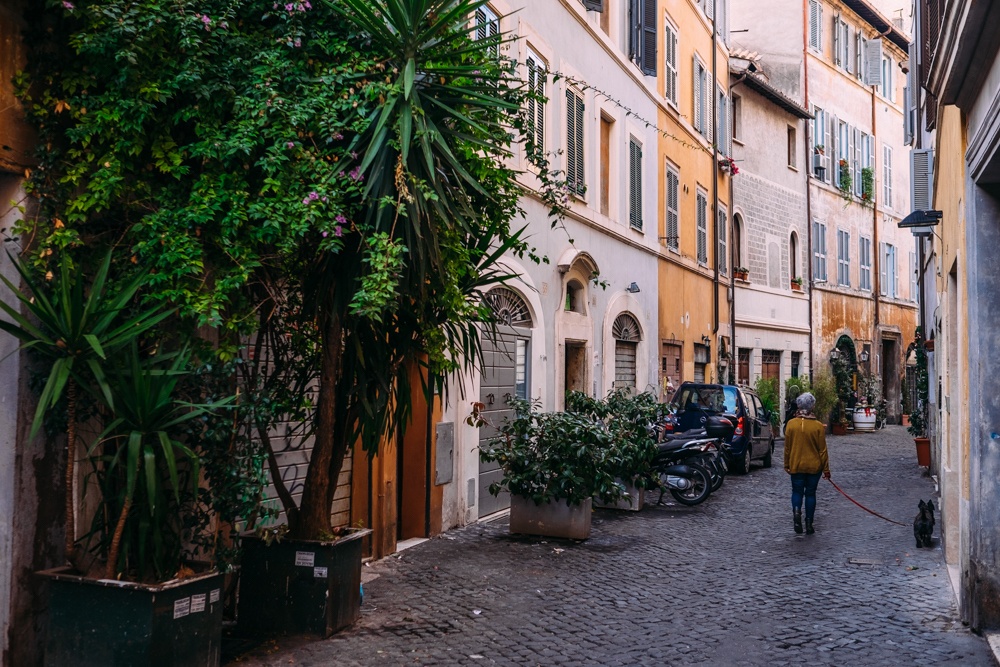 What Are Your Top Don't Miss Highlights In Rome?
Obviously I can't respond to this question without giving at least a passing mention to Rome's most heavyweight tourist attractions: the Colosseum, the Vatican museum, and the Trevi Fountain.
But I'll be honest: they're not my favourites.
Instead, I bring visiting friends to the Pantheon, which I love for how ancient and unchanged it feels, and how it's nestled into a small piazza that makes it feel like the building is looming over you. Visit early in the morning and you'll be rewarded with the place to yourself. Visiting during a rainstorm is also spectacular: You can watch the rain smashing down to the slick marble floors inside through an uncovered hole in the center of the roof.
Another attraction that I love to show people is the Fontanone (literally, the "big fountain") at the top of the Gianicolo hill; after wandering through the streets of Trastevere and climbing up a short but steep hill, you're rewarded with a massive fountain facing a spectacular view over the city. Go just before sunset on a clear day, when the entire city turns golden and then dusty pink as the sun sinks lower.
And finally, Castel Sant'Angelo shouldn't be missed. It took me ages to finally visit it, and I wish I had gone sooner: The castle itself is an intriguing mix of truly ancient foundations (there's an incredibly creepy ramp leading down into a dungeon-like space) and opulent rooms with heavy wood accents and windows framing views of the Vatican's dome. There's a cafe, for that post-exploration glass of wine, and a rooftop terrace with a view of the city sprawling out in front of the Tiber river.
(Editor's note: the entire historic centre of Rome is one of 51 Italian UNESCO World Heritage Sites).
---
Read More About Rome
---
What Are Some Hidden Gems You Want Visitors to Know About In Rome?
The entire neighbourhood of Garbatella could be considered a hidden gem. It's easy to get to by Metro, but it feels like it's a world away from the bustle of the historic centre. The neighbourhood feels like a small village, with leafy gardens and smaller, detached houses (with some fascinating architecture you won't find in the center of Rome) lining its curved streets. Make sure you wander into the courtyards in the centre of the apartment blocks – they're perfect peeks into daily life in this very Roman area, with sheets flapping on communal wash lines, shared garden spaces and kids kicking soccer balls around.
Another hidden gem – this one much more specific and entirely food-related – is a restaurant called "La Fiammetta", hidden in plain sight behind an unassuming facade just steps away from Piazza Navona (Piazza Fiammetta, 10). The interior feels like you're stepping into the 1960s – but in a quirky, cozy, thoroughly Italian way, with terrible wallpaper, heavy wood panelling and table numbers scribbled on the walls in chalk. The food is solid – go for a crisp-crusted Roman pizza, or one of their pastas (I continuously order the Cacio e Pepe here), and wash it down with a carafe of the bold house red from the hills just south of Rome. And when the bill comes, you can revel in the fact that you're not paying inflated tourist prices.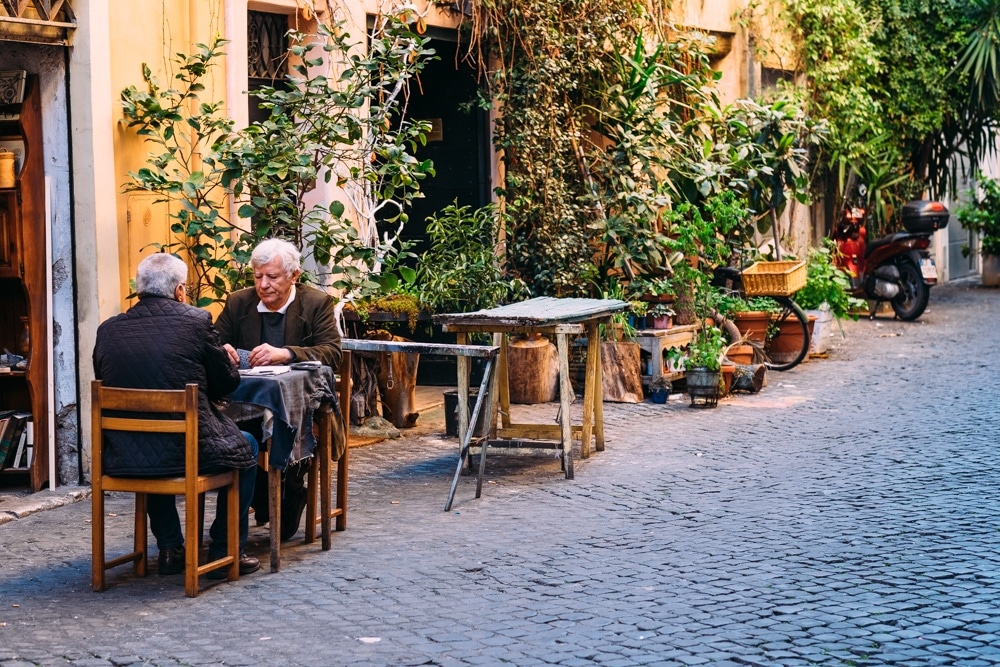 What Is the Coolest Neighborhood in Rome & What Should a Visitor Do There?
There's a pocket of the city centre – the area roughly bordered by Campo de' Fiori, Corso Vittorio Emanuele II (the big street that slices its way through the center), and the Tiber river as it curves around – that feels unexpectedly calm and local despite how incredibly close it is to the tourist hotspots of Campo de' Fiori and Piazza Navona.
I may be biased, since I live in this neighbourhood, but I've fallen in love with its mix of quiet, incredibly charming residential streets; small, modern boutiques selling clothing and accessories; and little shops – an ivy-draped hardware store with its dusty window full of Moka coffeepots; a minuscule kitchen shop that's not much more than a dubiously-organized mountain of pots and pans on the floor – that feel like they've been around forever. There are also a handful of bars and restaurants, and it feels like this is a neighbourhood where you could live, shop and eat easily without needing to (or even really wanting to) leave its confines.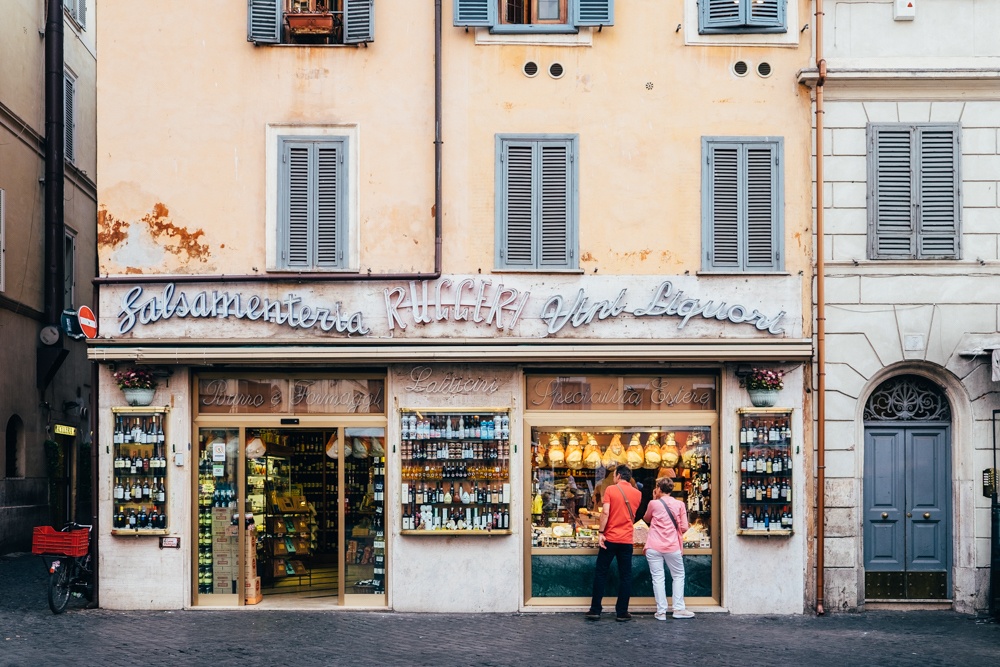 ---
Things To Do in Rome Map
If you're Rome bound, we'd suggest you save this map to your smart phone's Google Maps account, so you can view these locations while on the go. To save the map, just press the star icon to the right of the map title.
---
What's the Best Place to Get a Great Instagram in Rome?
For a view over the rooftops and many cupolas of the city, head to the little terrace just off of Piazza del Campidoglio (turn right as soon as you walk up the long, sloping staircase from the street, then follow the road up through an arch). The sunset views are incredible – imagine the sun illuminating the windows of several cupolas with a fiery gold light – as are the views of incoming clouds before a thunderstorm.
And for a shot of a particularly charming street (the kind that will make you want to pack your bags and move to Rome) full of lush vines, vibrant bougainvillea and a couple of artisan's workshops, head to Via dei Cappellari (just behind Campo de' Fiori), from the archway on to where the street intersects with Via del Pellegrino.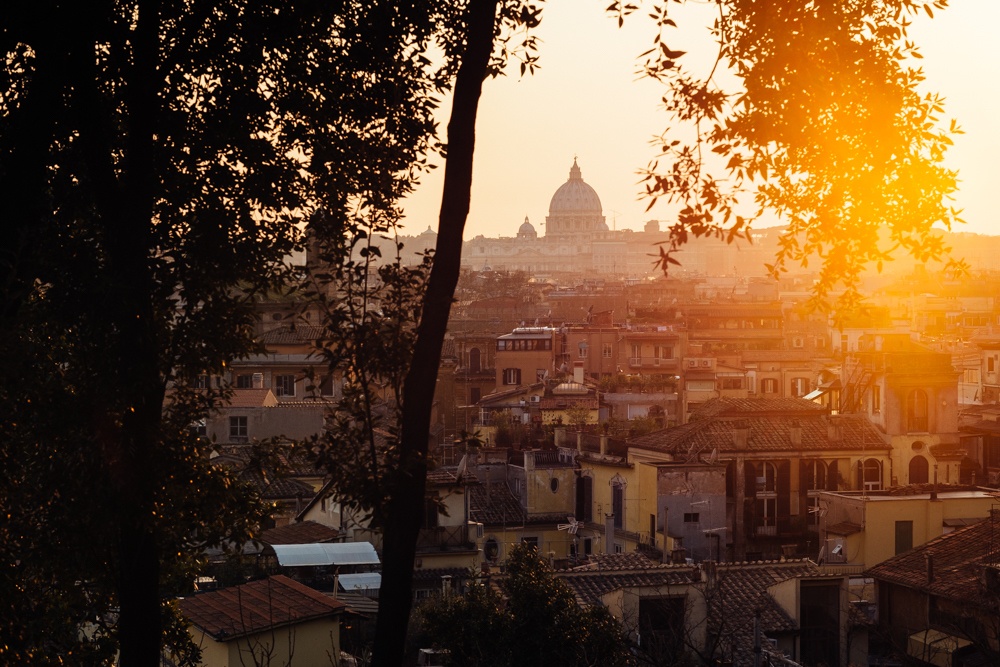 Is There Anything Else You'd Like to Add? Anything We've Missed You Think Visitors Should Know About Rome?
If you don't like feeling uncomfortably sweaty and finding large swaths of the city strangely closed and deserted, don't visit Rome in August (when the locals head to the sea).
Spring and fall are always gorgeous, but winter is underrated – it's uncrowded, cheaper, and it's not unusual for the city to boast a nearly month-long stretch of perfectly sunny days during December.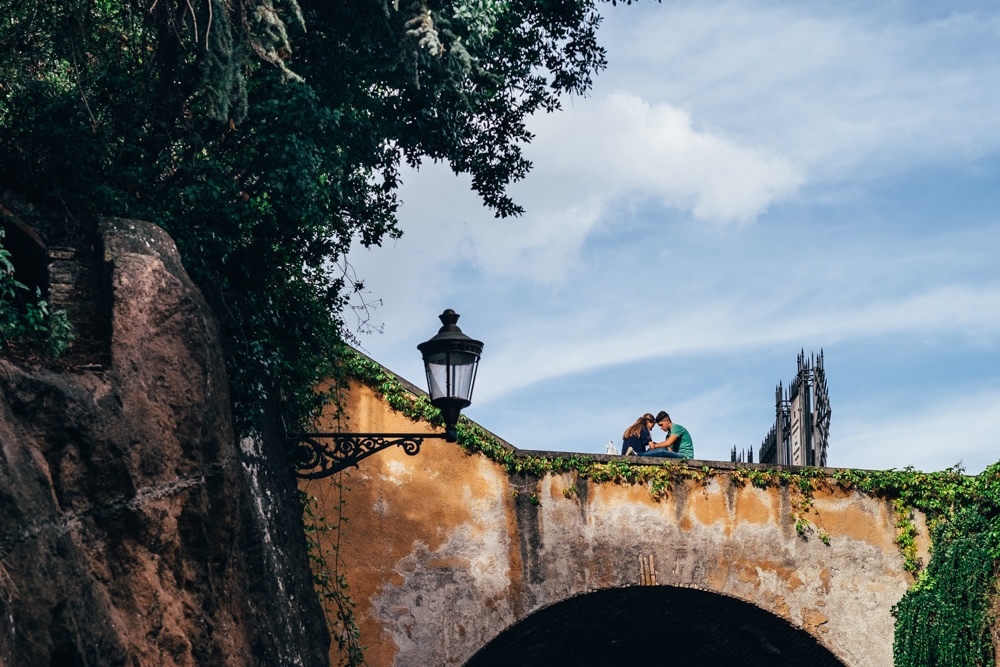 What's Your Website, and Where Can We Find You on Social Media?
My blog is Verbalized.net, where I write about life in Rome, travel (mostly within Italy) and food. On social media, you can find my photos on Instagram. I also post a lot of photos on my Facebook page.
Big Thanks to Sara for Sharing Her Rome Travel Tips Today! Be Sure to Read More on Her Blog, and if You Like this Post…
Share it to Pinterest!