This Is My Canada was started by Pamela over at Savoir Faire Abroad as a way to tell the world about some of the awesomeness that is Canada. It's a blogger relay, kind of like the Liebster awards, and Nat and Tim over at A Cook Not Mad tagged us in this roller coaster of fun. Geoff and I have been chatting over the last few weeks about what  we want to include in our post, and it's been difficult to narrow it down. Canada has a lot of things going for it! Take, for example, these stunningly beautiful mountains…
And this picturesque sunset at the beach…
And if mountains and oceans aren't your thing, we also have a flat and frolick-worthy middle bit that we like to call the Prairies.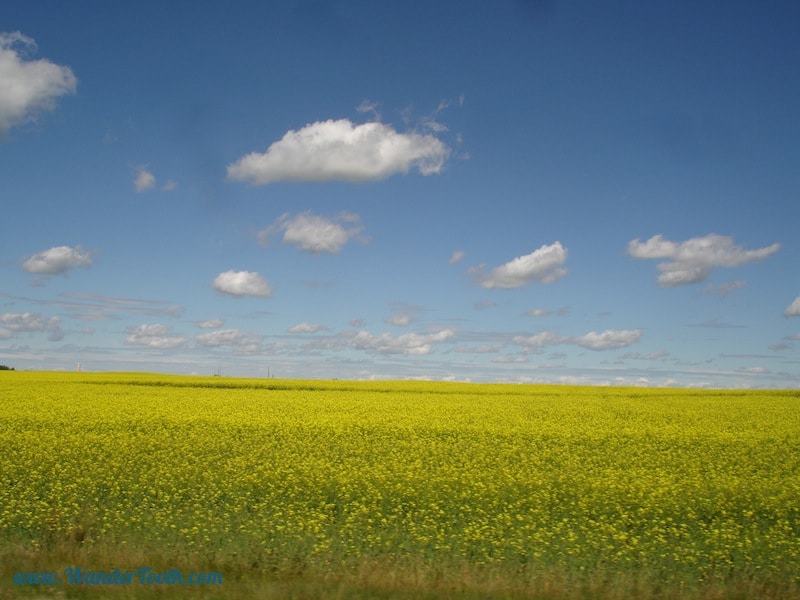 And did I mention the oversized novelty statues we have sprinkled around the country?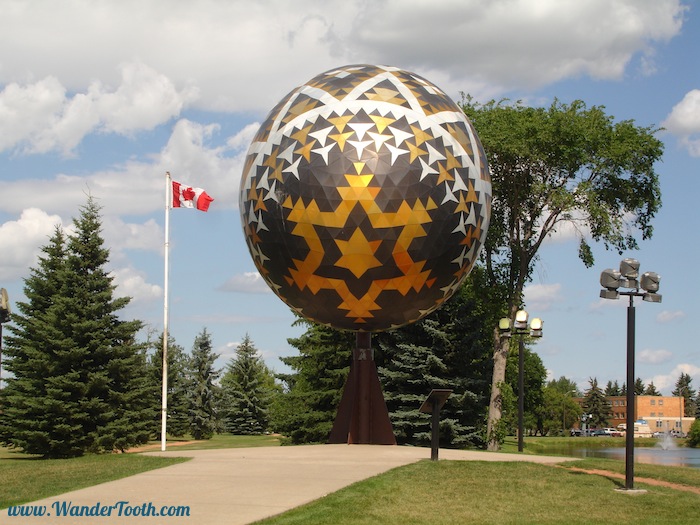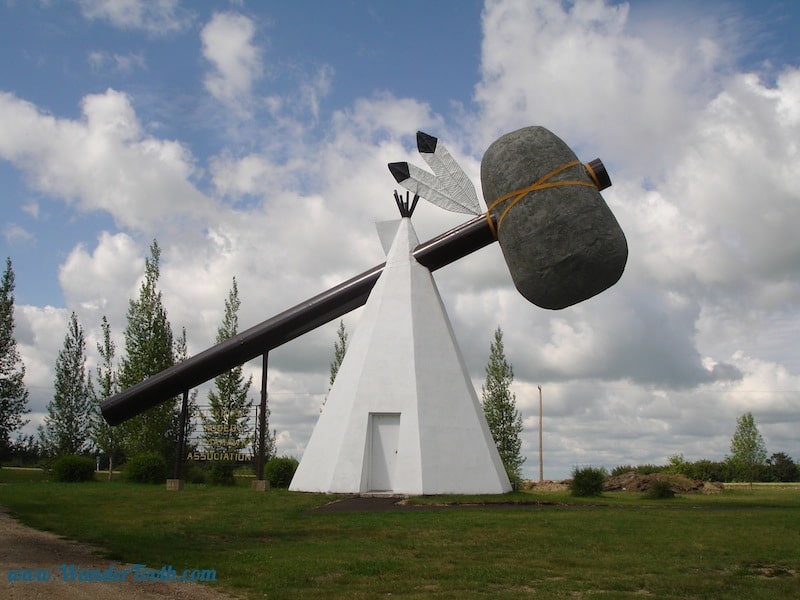 All these things are, of course, great. But because it's us, we also seem to have come up with a lot of drinking–related  ideas. Could this be an Around the World in 80 Drinks, Canadian drinks edition? Why yes…yes, it could be. So without further delay, let's get this party started.
First Most Awesome of Canadian Drinks: The Caesar
It would be blasphemous to write a post about Canadian drinks without including the mother of all Canadian drinks, and — quite frankly — the ultimate in Canadiana: the Caesar. Caesars were invented in Calgary by this little guy…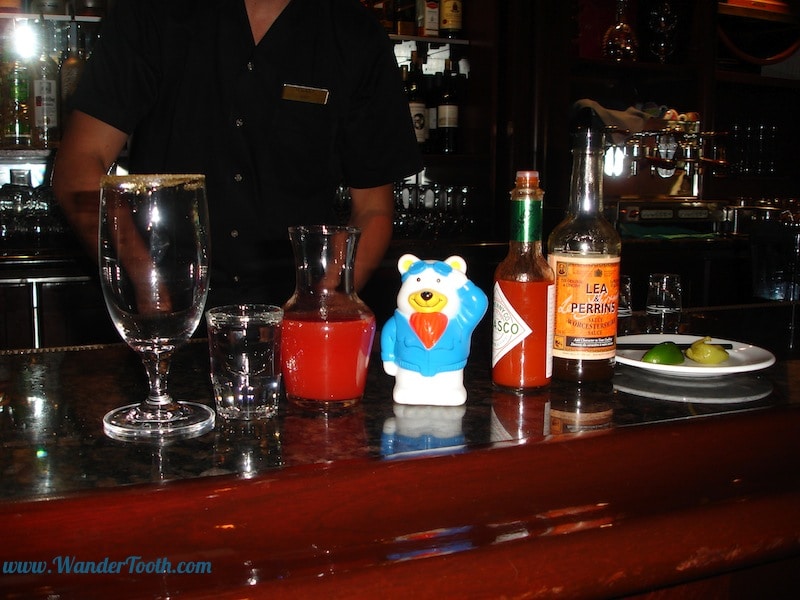 Obviously that is a blatant lie…an inanimate bear could not possibly have invented something so delicious, even if it does seem to have mastered the art of flying. It doesn't have taste buds, and taste buds are key to enjoying the Caesar. So if they weren't invented by a bear, who is responsible for this taste sensation that has taken Canada by storm?
Caesars were invented in Calgary at what is now the Westin Hotel. The year was 1969,  and Walter Chell, a bartender at what was then the Calgary Inn's restaurant,  was asked to invent a new drink. Walter, inspired by an Italian spaghetti dish that combines tomato sauce and clams, thought to himself, "self, if clams and tomatoes taste good together with spaghetti, why wouldn't they taste good together with vodka? Or gin, for that matter?"  As it turns out, Walter was onto something. Big time.
Since Walter's expression of genius made this planet a better place just over 40 years ago, the Caesar  has become firmly entrenched in the Canadian psyche. As others can attest, we Canada folks has protectiveness feelings of us Caesars. For example, if you say, "Oh! That's just like a Bloody Mary!" we may tell you to shut your American face. Even if you're not American, we might still yell that at you in the heat of the moment. We're not an aggressive people,  but we are protective of the precious, precious Caesar. Just like the power of the ring over Frodo, we are powerless to resist the Caesar, and will stop at nothing for its sweet clammy goodness.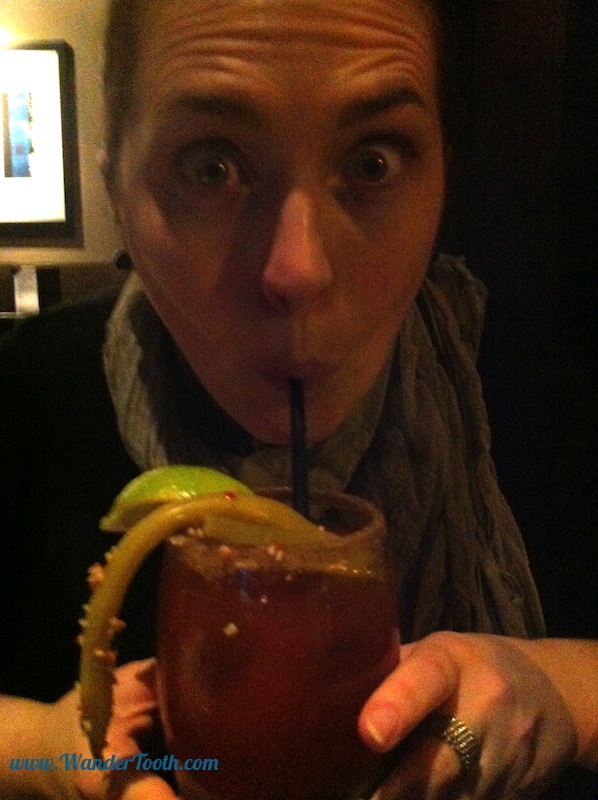 Traditionally made with vodka, Clamato juice (how about that song, btw?), Worcestershire sauce,  Tabasco sauce, and salt, pepper, and celery salt, you can now find it with tequila,  gin, and flavor-infused alcohols in fancy pants places.  The bacon-infused vodka Caesar is a personal favorite (I even infused the vodka myself, much to Geoff's horror).  But the true measure of a Caesar's might comes down to the accoutrements with which it is served: While a stock of celery is traditional, places today will add spicy green beans, asparagus, and even pepperoni sticks and bocconcini to their Caesars. It's practically a salad.
Not yet convinced about the power of the Caesar? Watch this video by our friend Alicia about Australians trying the Caesar for the first time, try it for yourself with this recipe, and consider this magical fact about Caesars: like mimosas, Caesars are appropriate breakfast drinks. Enough said.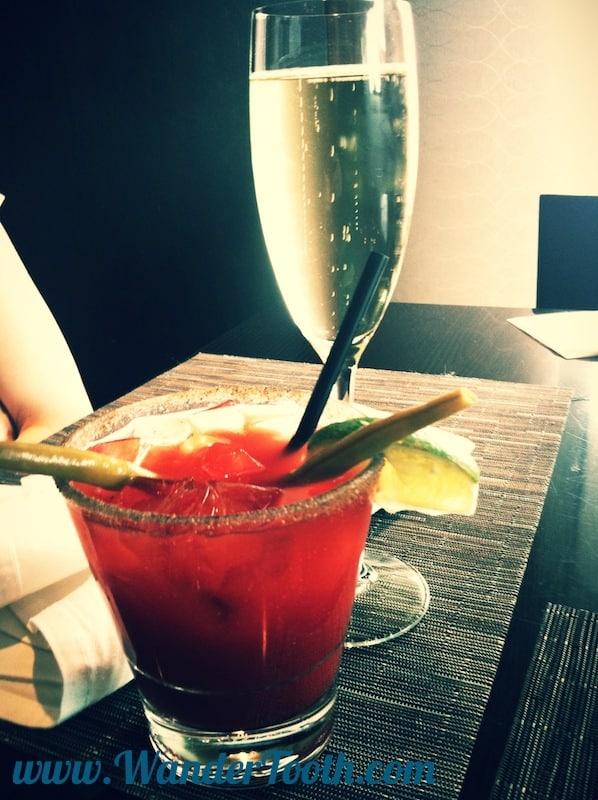 Second Most Awesome of Canadian Drinks: 100-Mile Cocktails
When I'm feeling fancy, I like to go have a 100-mile cocktail at the Vancouver or Whistler Four Seasons Hotel. My brother's fiancé introduced these seasonal sensations to me last summer, and I've made a point of going back to the Four Seasons near our house every few months to see what the magicians whom they refer to as bartenders, or perhaps even mixologists (it is, after all, fancy) have drummed up.
Here's the thing about the Four Seasons 100-mile cocktails: they sound as if they will be absolutely disgusting. Take, for example, this drink…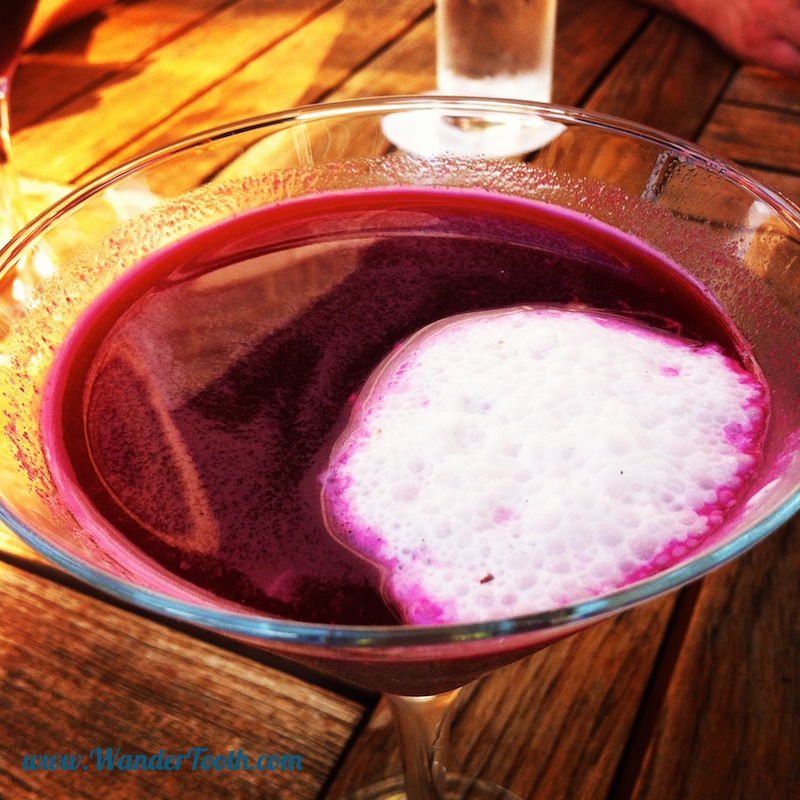 This was my first 100-mile cocktail, and it included beet-infused gin, beet juice, and — wait for it — GOAT CHEESE FOAM! I know, I know…you just vomited in your mouth a little. But it was GOOD. Look at how happy we look.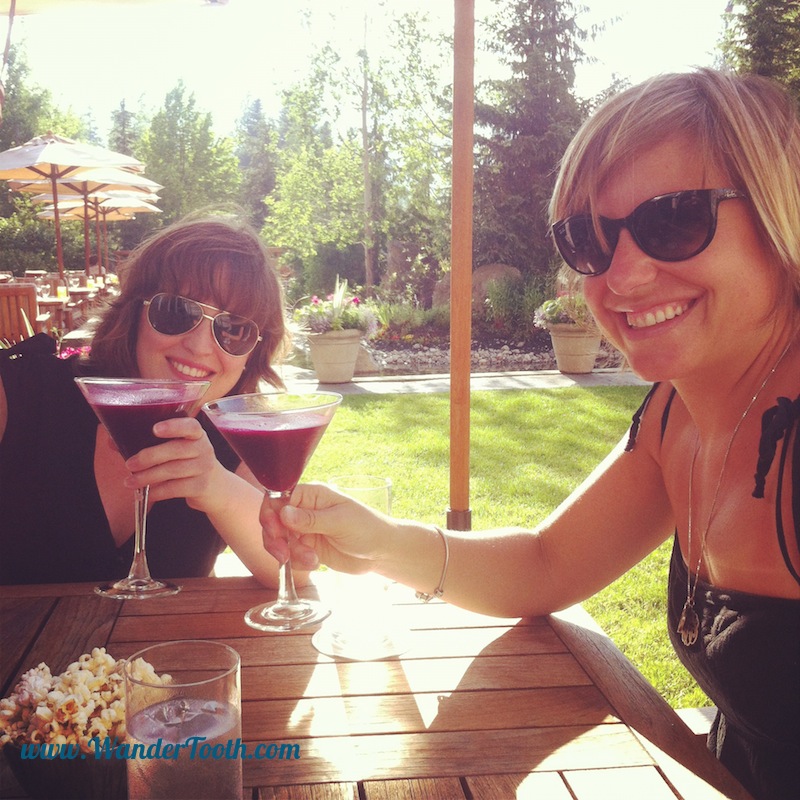 We even would have ordered a second, had they not been a bajillion dollars each. I've since had a blueberry, gin, and mead concoction, and a balsamic, sage, cranberry, and beer cocktail. And then I went and sold an organ to pay for them.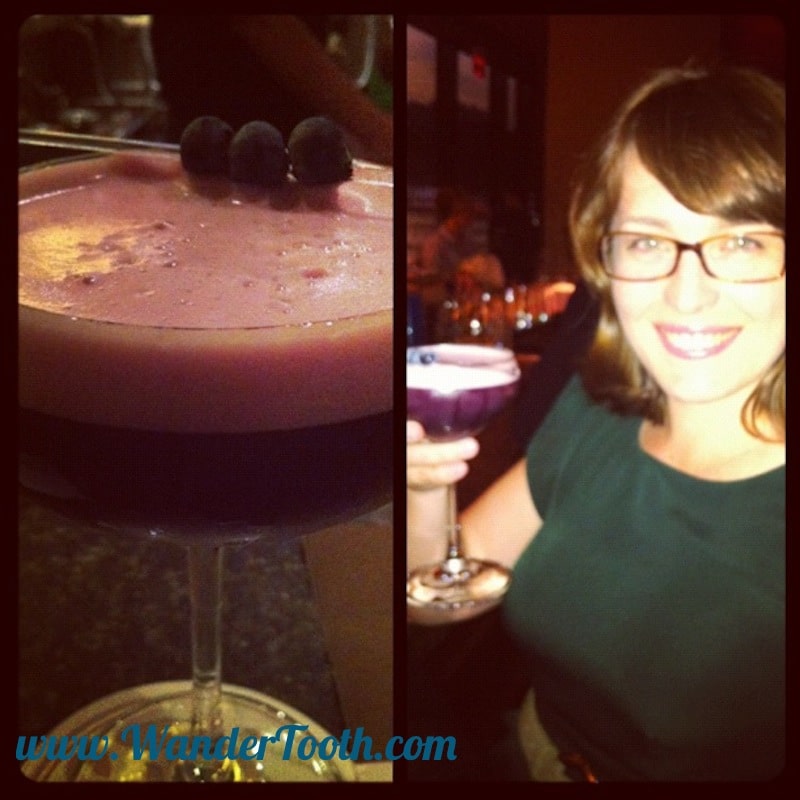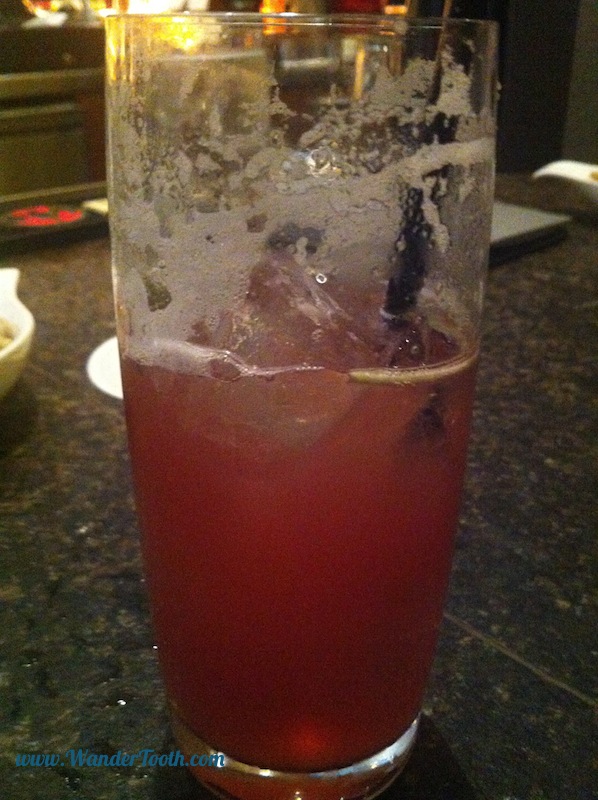 Since researching this post, I've discovered that the Four Seasons hotels across North America have 100-mile cocktails, and therefore they aren't, strictly speaking, Canadian drinks. That kind of makes me feel a little sad, but I've decided to keep it in my list, because all of the ingredients are Canadian, and I've been known to play a bit loose when it comes to rules. So there you go: 100-mile cocktails are awesome Canadian drinks.
Third Most Awesome of Canadian Drinks: Canadian Beer
This is really more Geoff's territory. Geoff has been known to enjoy a beer or two, but for some reason I can't find any pictures of Geoff drinking Canadian beer. I did, however, find a picture of this guy with a can of Alexander Keith's…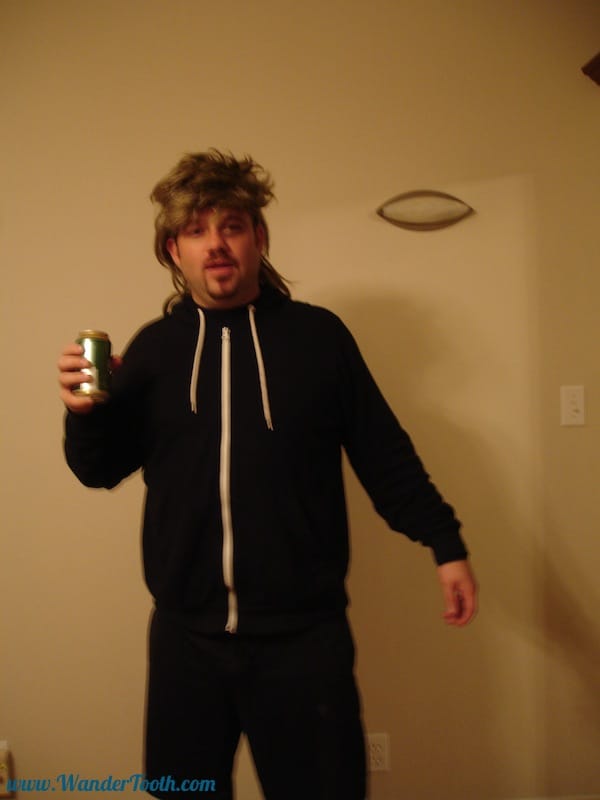 As for me, my favorite Canadian beer holds a place in my heart not because of it's taste, but because of its sexual orientation. Yup. That's right, we Canadians have gay beer. And I could not have come up with a better name for it had I tried for a thousand years: G'Ale (get it? Its gay, and its ale! Its G'Ale!).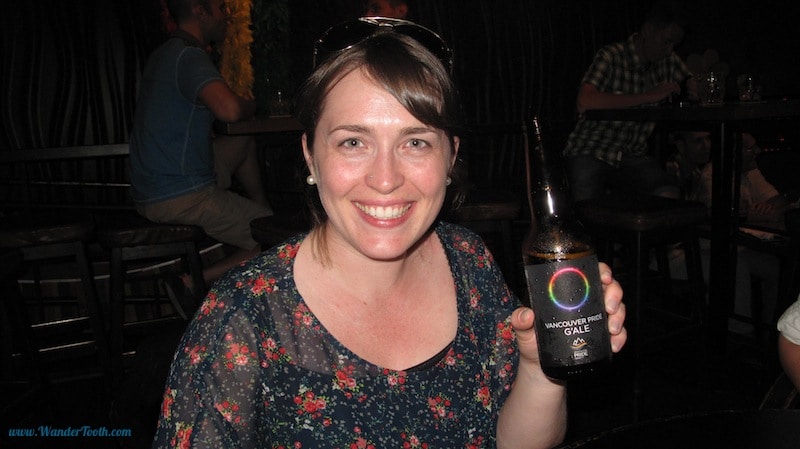 Sadly, G'Ale was a limited edition kind of thing, and I don't know if it will be back for this year's Vancouver Pride Festival. Luckily, Canada has lots of other excellent beer. We also have some pretty funny beer advertising.
What's your favorite Canadian drink? Share in the comments below, or connect with us on Facebook.