Say Hei to Finland!
We've been to Finland only once, on a several-day visit to Helsinki from Tallinn, Estonia on our Baltics trip. 
And to be totally honest, we came away with mixed reviews. Katie loved Helsinki. Geoff? Not so much.
Katie loved the laid-back, upscale Scandinavian vibe and the focus on awesome design. Geoff found it to be a bit lackluster, with nothing amazing to hold his attention.
So while we can't give a definitive opinion on the city, we do have a few posts to help you decide whether you should visit Helsinki. And hopefully, we'll get back to the city, and to Finland more broadly, so we can experience more and give it another chance!
Posts About Finland
The Three Churches of Helsinki — The 3 'famous' churches of Helsinki are some of the city's top tourist attractions. This is a short photo post about the red church, white church, and (our favorite) the rock church
The Helsinki Font Walk — A self-guided walking tour through Helsinki, I thought the font walk would be really fun. Instead, it was a disappointment – here's why you should probably give it a pass.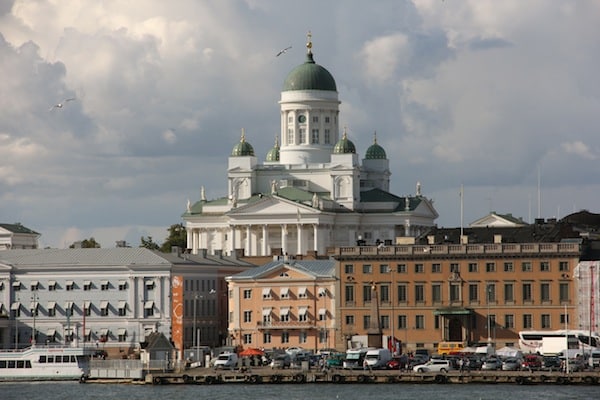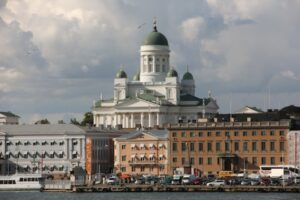 I really liked Helsinki, but I can't really show you why. Compared to the other cities we visited in the Baltic states, there wasn't that much to see or do. I sat naked in a sauna, but photography is mostly discouraged during situations in which everyone is naked, so I can't show you that. I
Read More »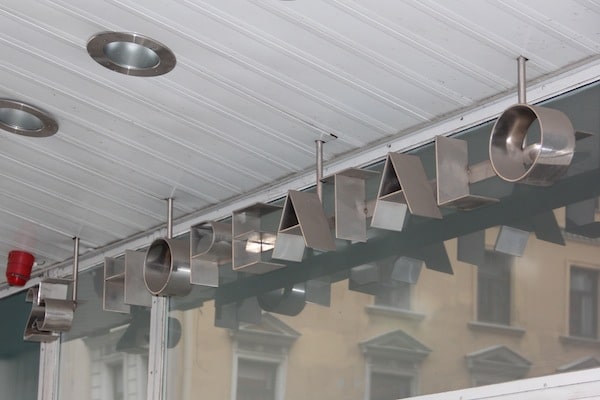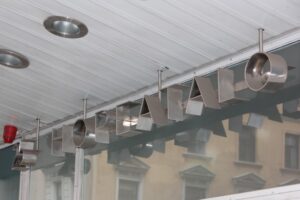 I have been avoiding writing this post. When it started out — this little idea in my head — it seemed like such a good idea. Something unique and different and offering a totally different perspective on a city we'd never been to. Good intentions and enthusiasm quickly turned to grumpiness, walking on eggshells, and
Read More »