If you're planning a trip through Iceland's Golden Circle and South Coast, be sure to add the Lava Center to your agenda! This fun interactive museum is a great way to learn all about volcanic activity.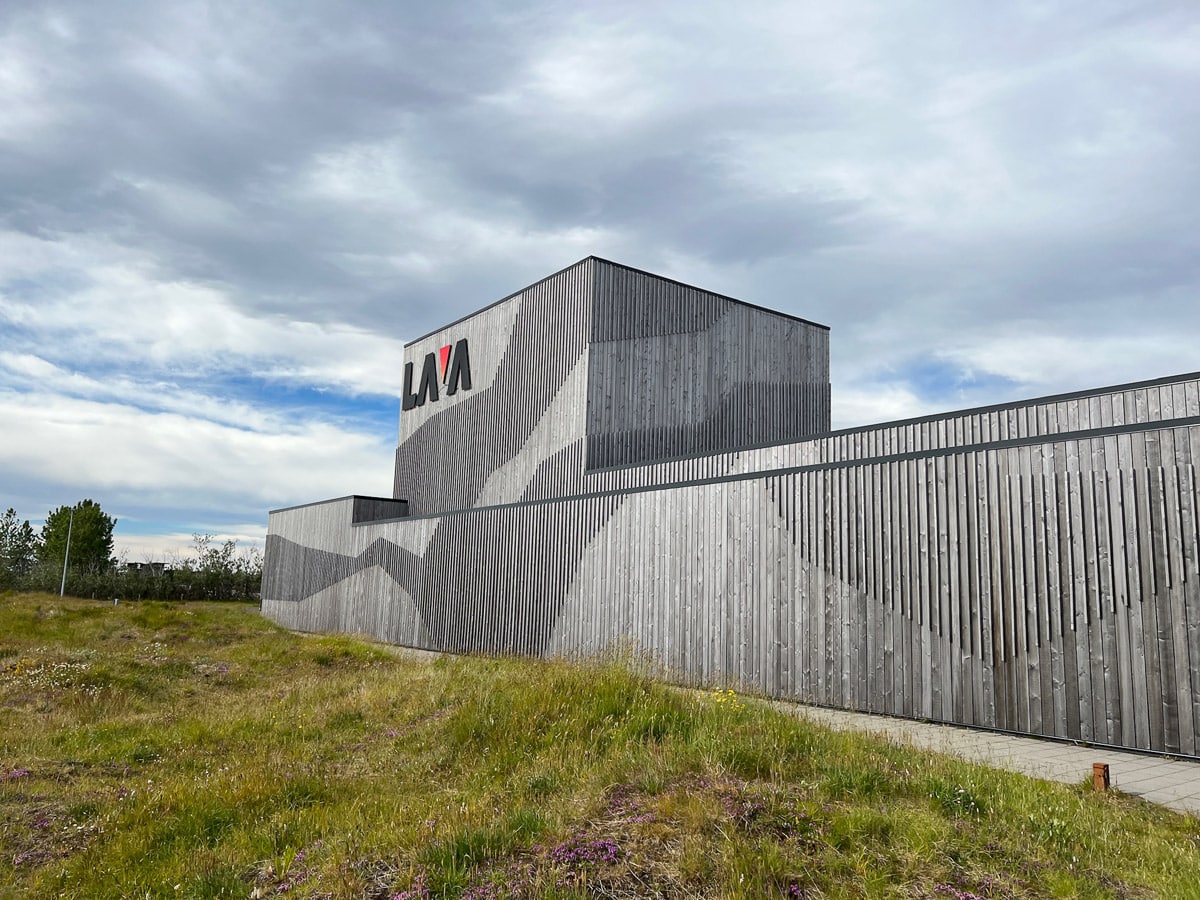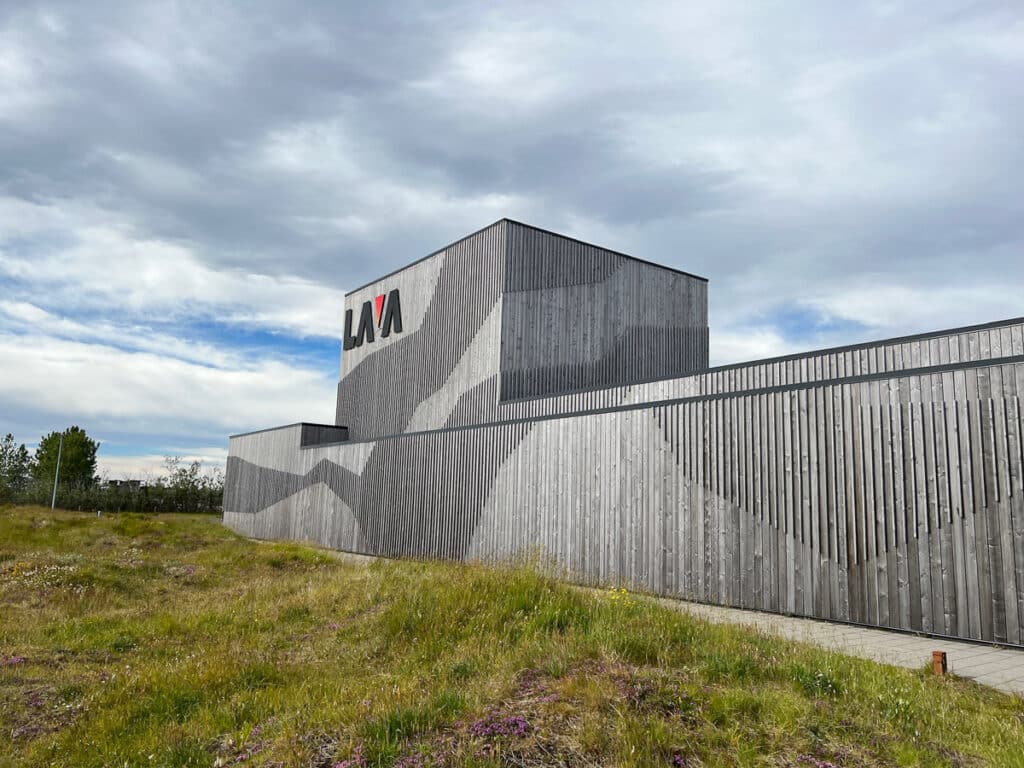 What's at the Lava Center?
The Lava Centre Museum consists of a series of interactive exhibits that teach you all about Iceland's geology and volcanic systems. The exhibits were all incredibly well done – brightly colored and interactive. Perfect for families with kids. My seven year old was totally enthralled.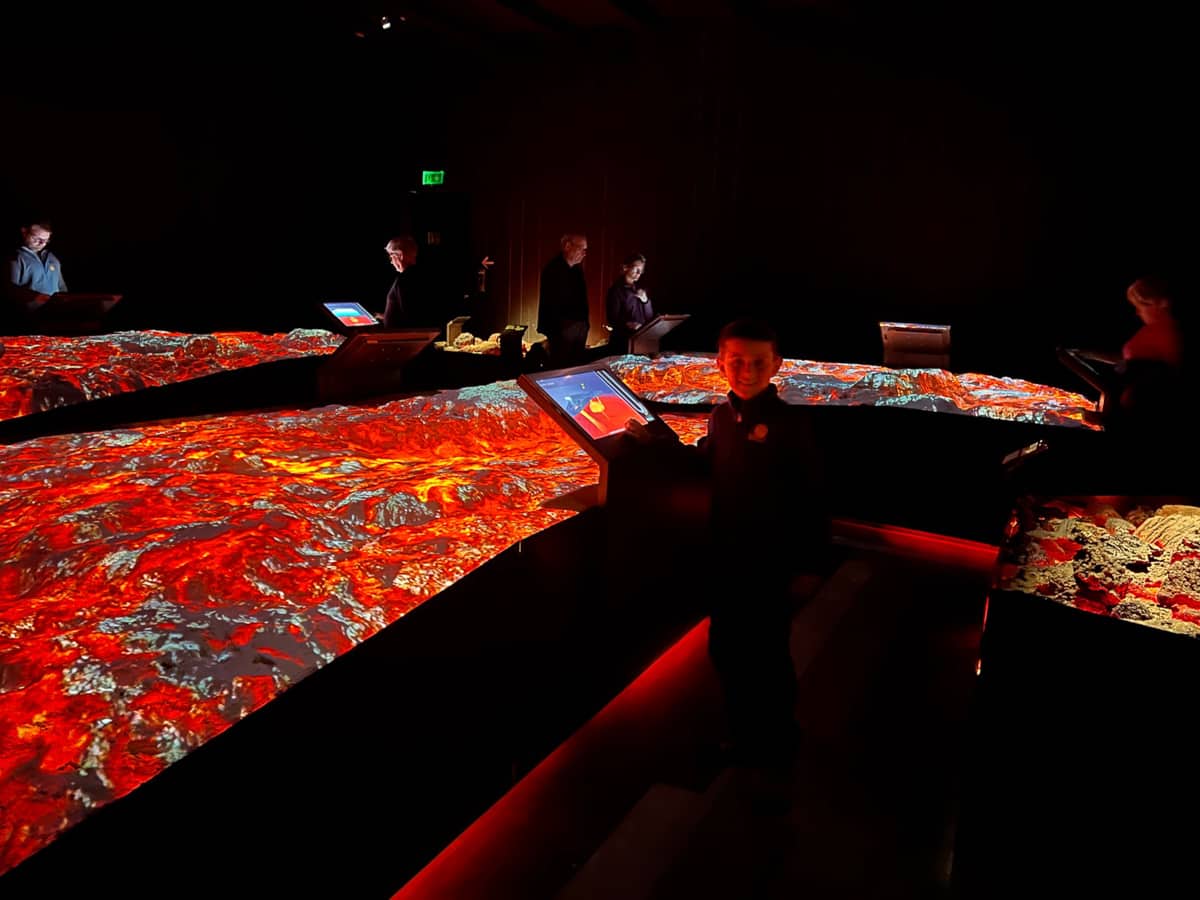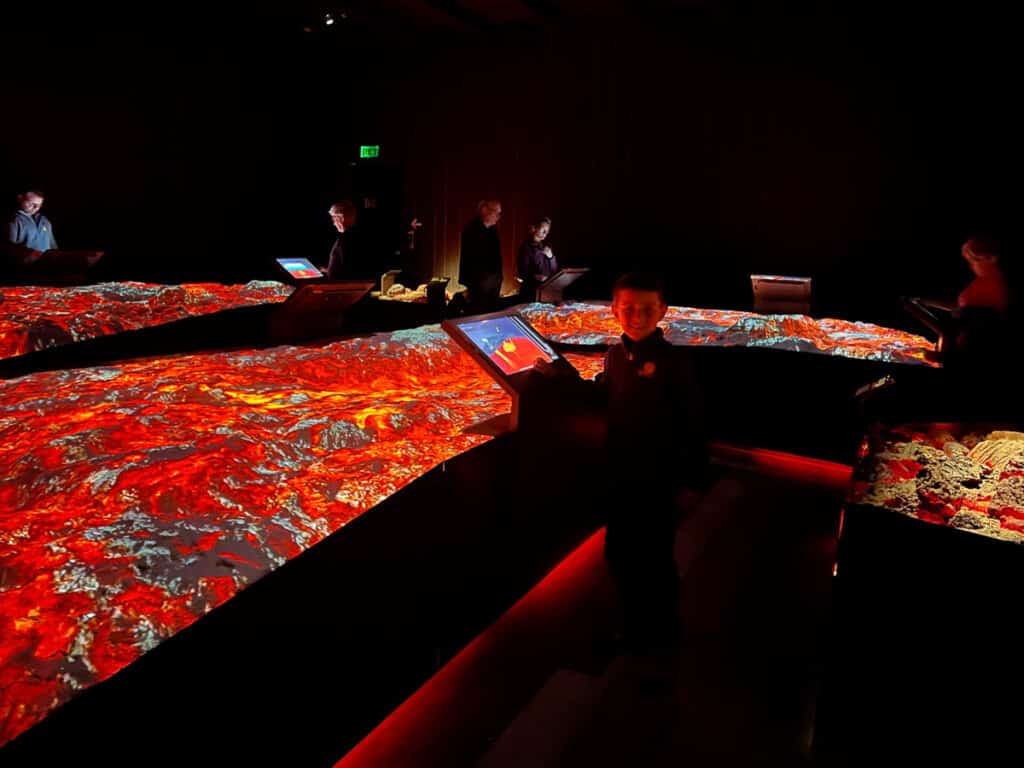 Following the main exhibits, you also have the option of viewing a 15 minute long movie. To be honest, the movie wasn't my cup of tea. It's all pictures and music, with no voiceover. But that's ok – the main exhibit was worth the entrance fee for us.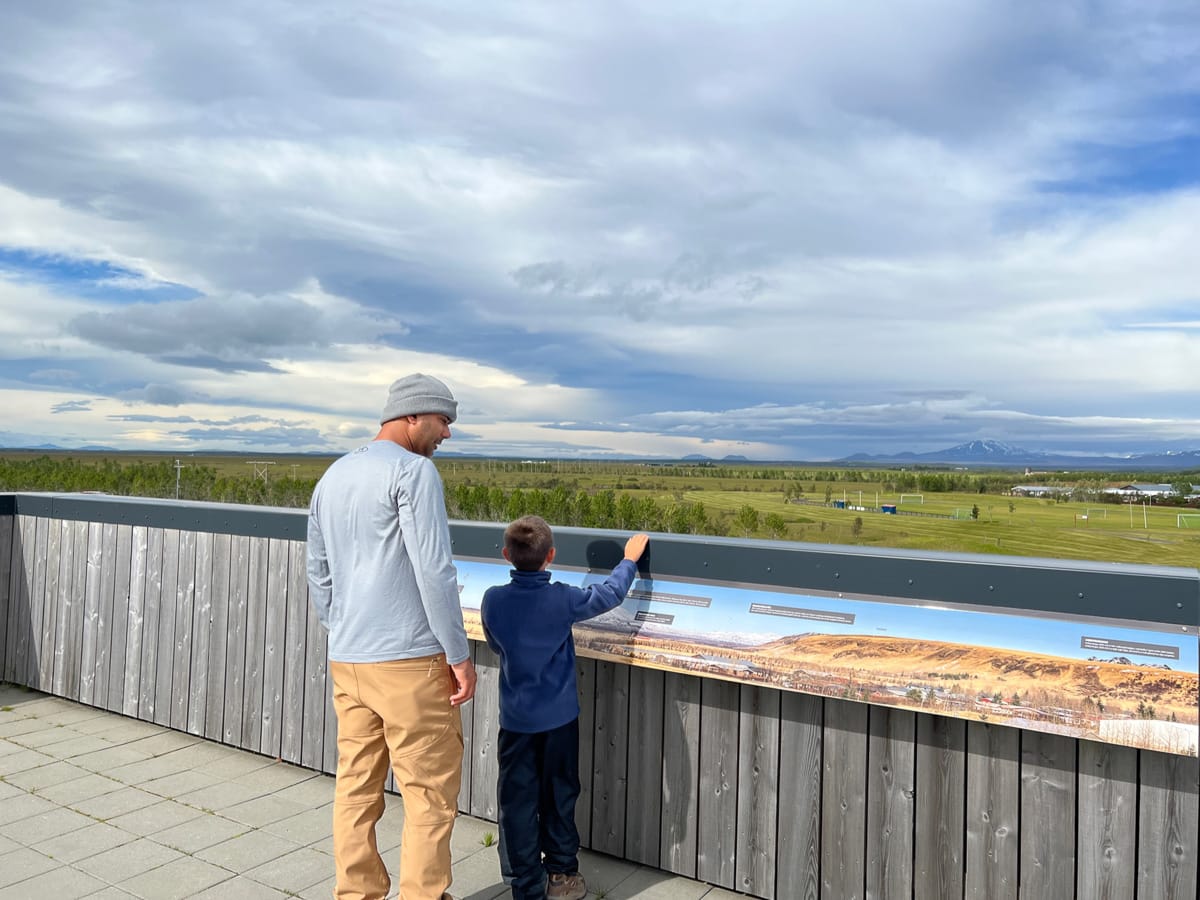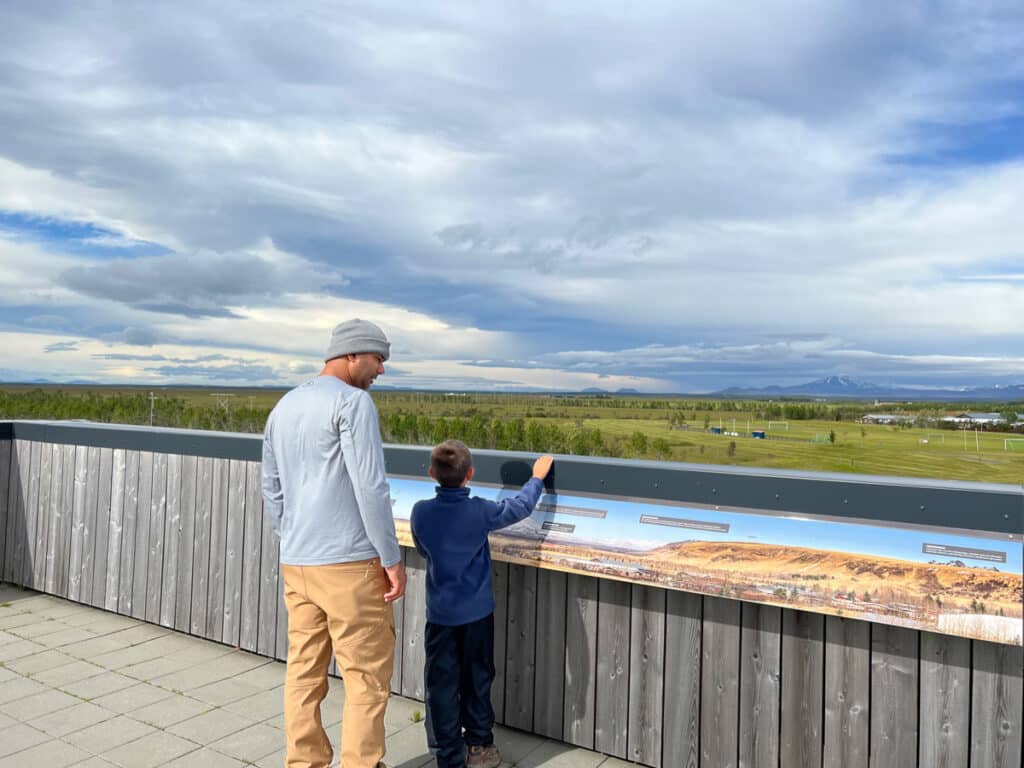 And as a bonus – you can go up to the rooftop viewing area where you can actually see several of the volcanoes that you just learned about live and in person!
How much time do I need at the Lava Center?
I would plan to spend about one hour here to walk through all of the exhibits, view the short movie, and take a peek at the volcanoes from the rooftop platform.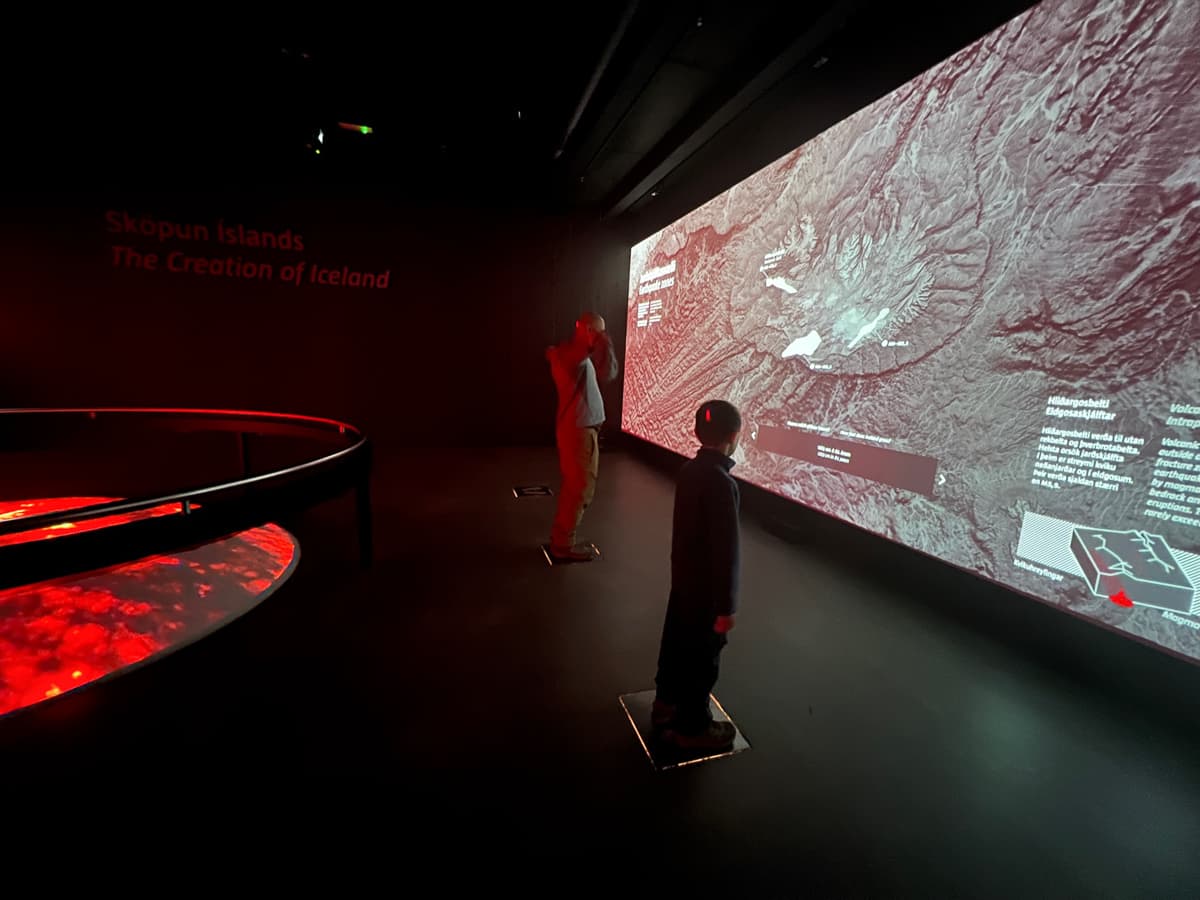 Location
The Lava Center is located in the town of Hvolsvöllur, which is about 30 minutes southeast of Iceland's Golden Circle and about 20 minutes northwest of the famous Seljalandsfoss Waterfall. That makes it a great stop when visiting these other popular attractions!
Hours
It's open from 9am – 6pm daily in the summer and 9am – 4pm the rest of the year.
Fees & Parking
The entrance fee is 3990 ISK per adult and 1990 ISK for children. Kids under 5 are free. There were also some discounted family rates for parents with multiple children available directly from the museum. You can check availability and book tickets here.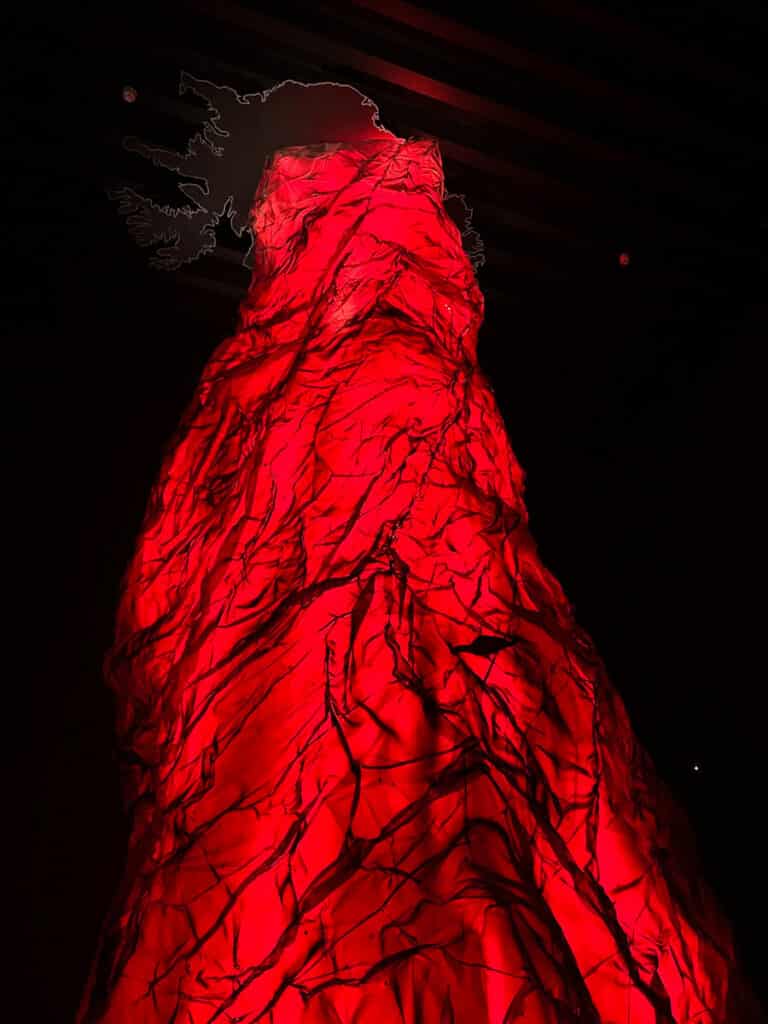 Other Things to Know
There is a café at the museum, but it was closed during our visit, so check ahead if you plan to eat here. There was also a gift shop and clean restrooms available for guests.
What did we think of the Lava Centre?
The Lava Centre was a surprise hit for us! We had this one on our list of "optional" stops, but had plenty of time as we were driving by on our way to the South Coast. And I'm so glad we stopped in. My seven year old really enjoyed all of the interactive exhibits and my husband and I found it to be really fun and interesting as well. Well worth a stop if you're in the area.
Most Iceland itineraries will have you driving through the area of The Lava Centre anyway – it's in between the Golden Circle and the famous Seljalandsfoss Waterfall on the South Coast.
More Iceland Trip Planning Resources
If you're planning the ultimate trip to Iceland, be sure to check out these other helpful articles: