Kerid Crater is a beautiful blue crater lake located in the heart of Iceland's famous Golden Circle. Here is our guide to visiting this popular attraction.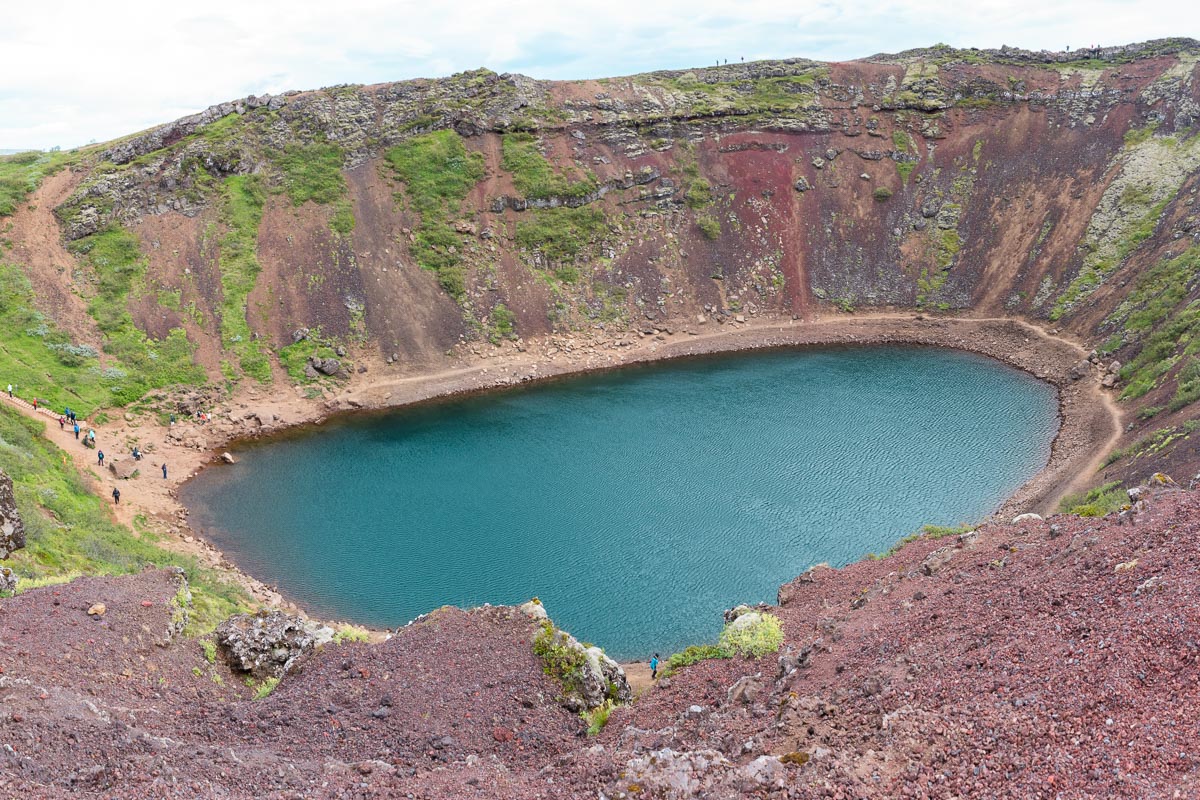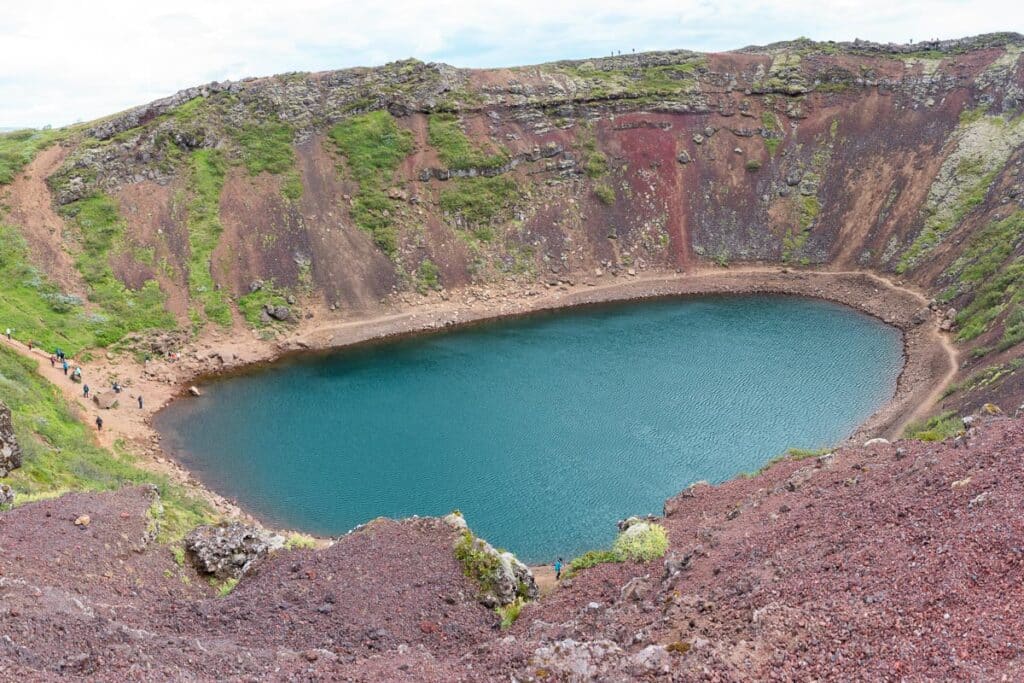 About Kerid Crater
Kerid (Kerið) Crater is a 3,000 year old volcanic crater lake, meaning it was formed in a collapsed volcano following an eruption. Or at least that's how it's believed to have been formed. The caldera (basically the hole) is a whopping 180 feet (55 meters) deep! The water itself is between 20-40 feet deep, depending on rainfall and time of year.
Exploring Kerid Crater
There are a few ways to explore the crater as a visitor. From the parking area, you can simply walk to the upper viewing area and take a peek at the deep blue crater from above. This requires no effort at all, as it's literally adjacent to the parking lot. There is also a walking path that will take you around the perimeter of the crater from above.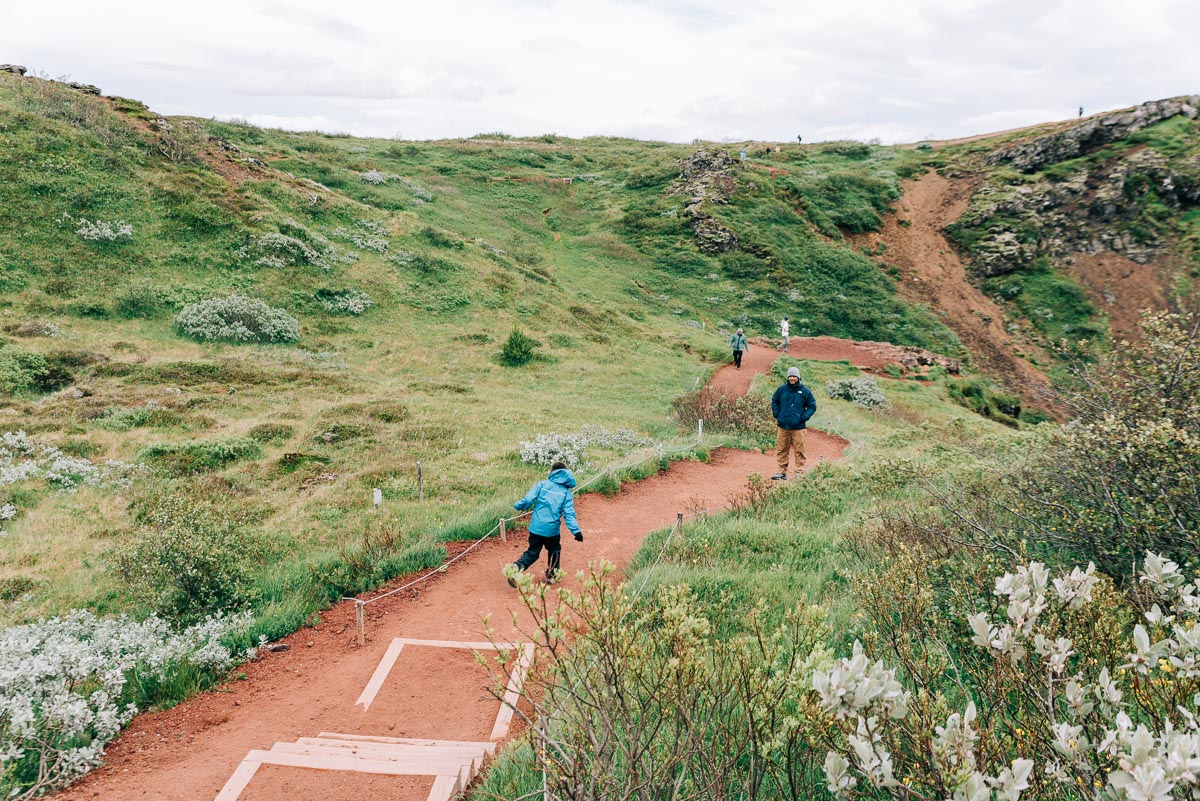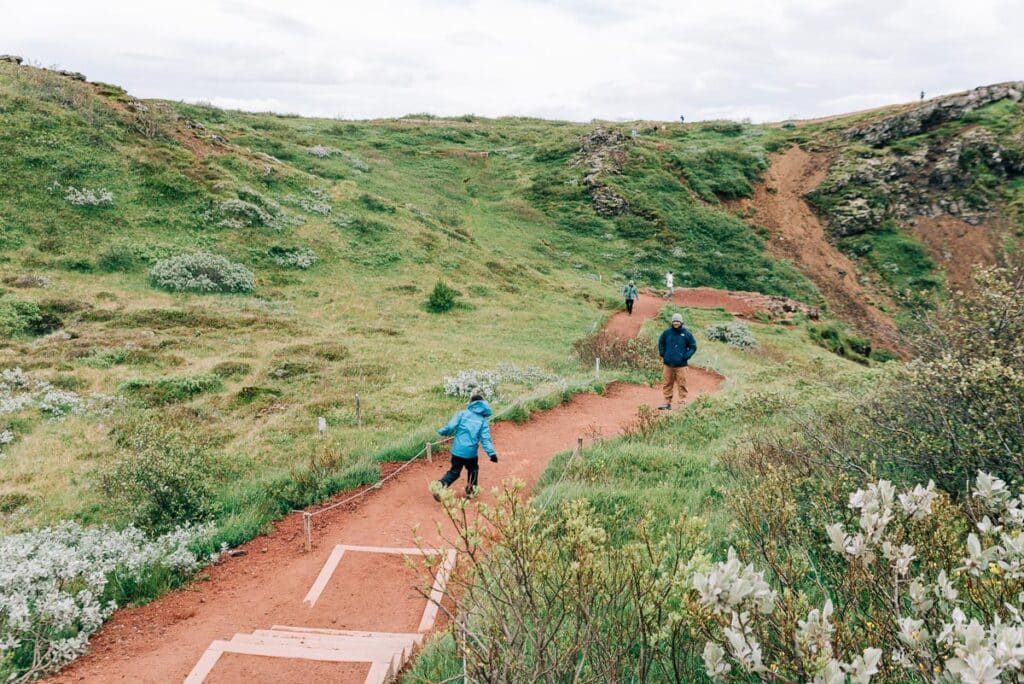 Or if you're feeling a little more adventurous, you can walk down the steep pathway to the water level and explore there. There is a rocky, but flat, pathway that leads you around the crater at surface level. And a few great places to stop for a little break and to admire the view.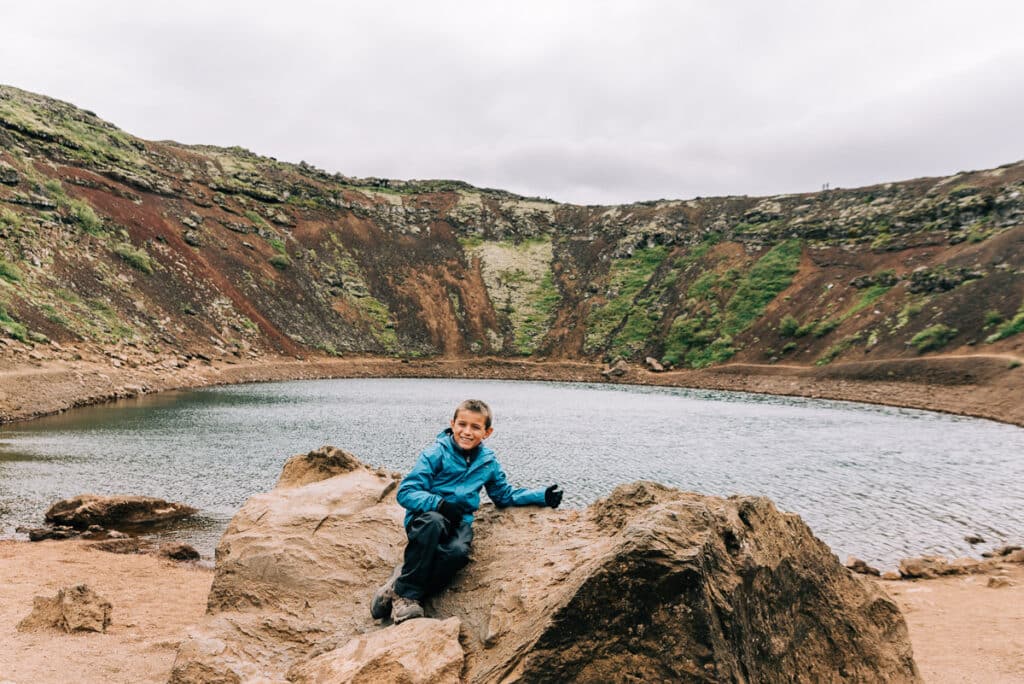 The walking trail around the crater at water level is mostly flat like this.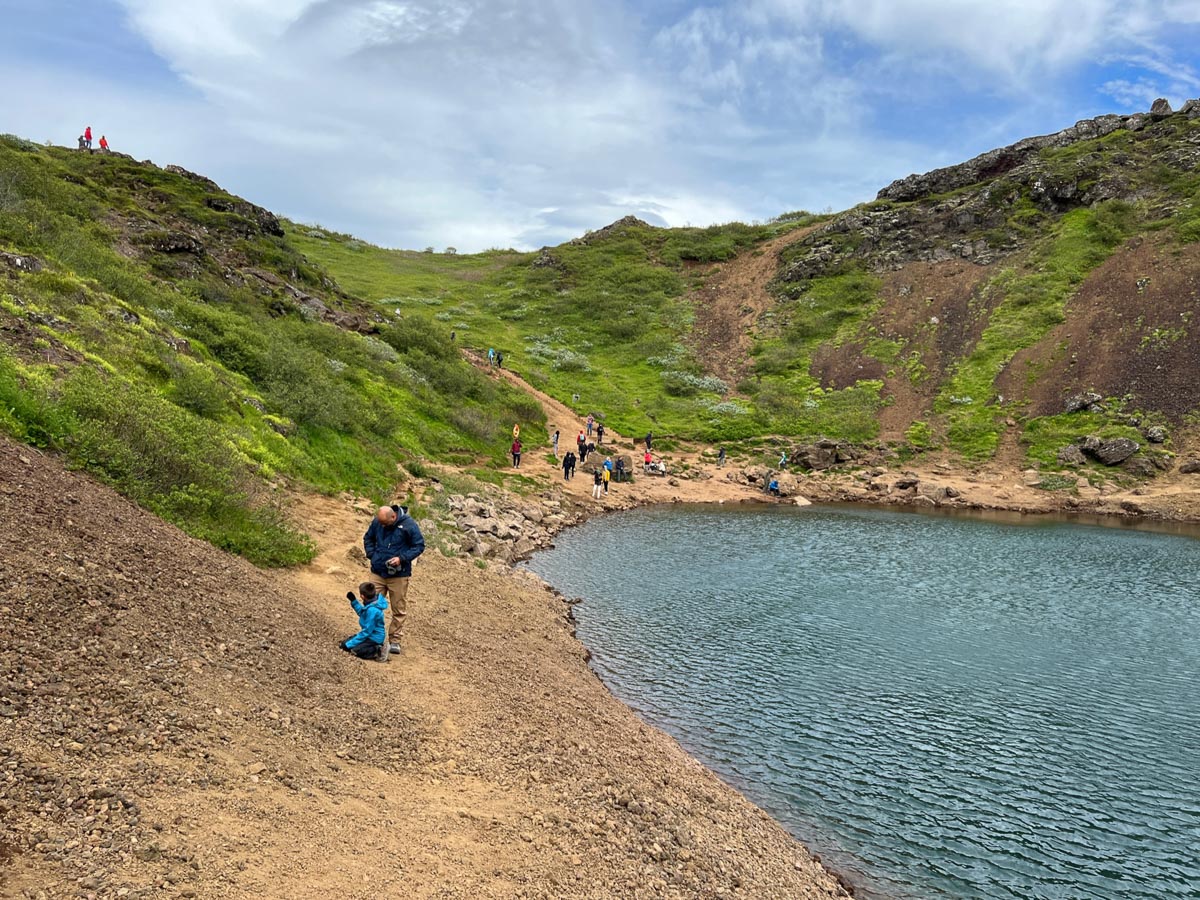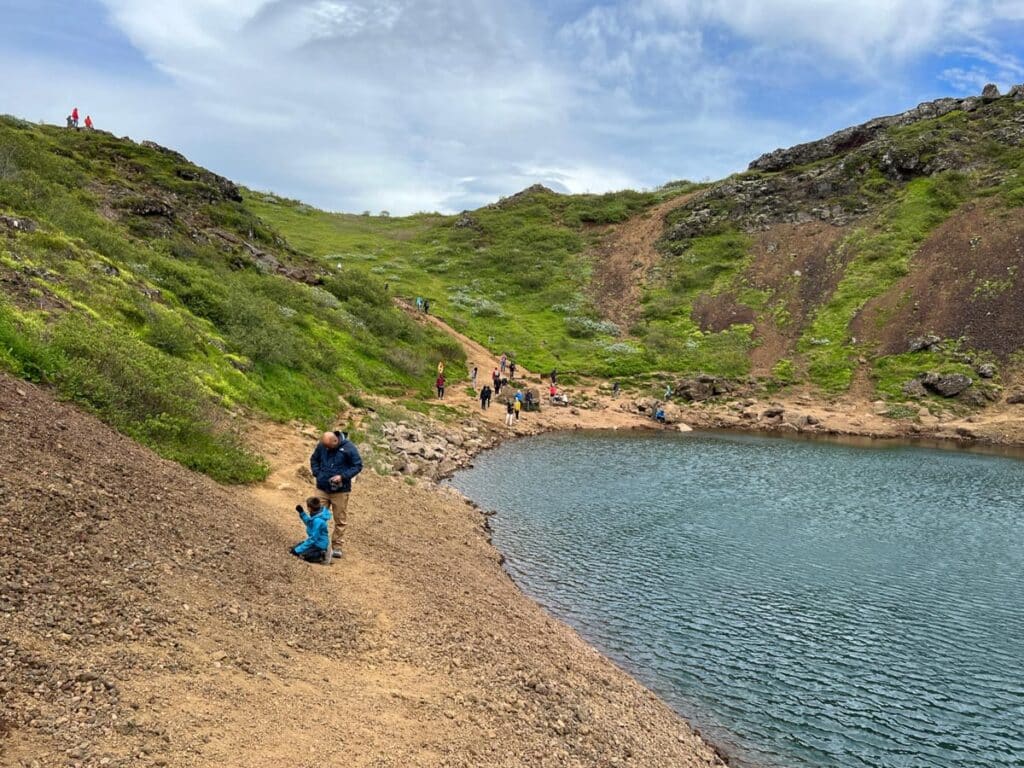 But there are a couple spots that are more rocky like this area.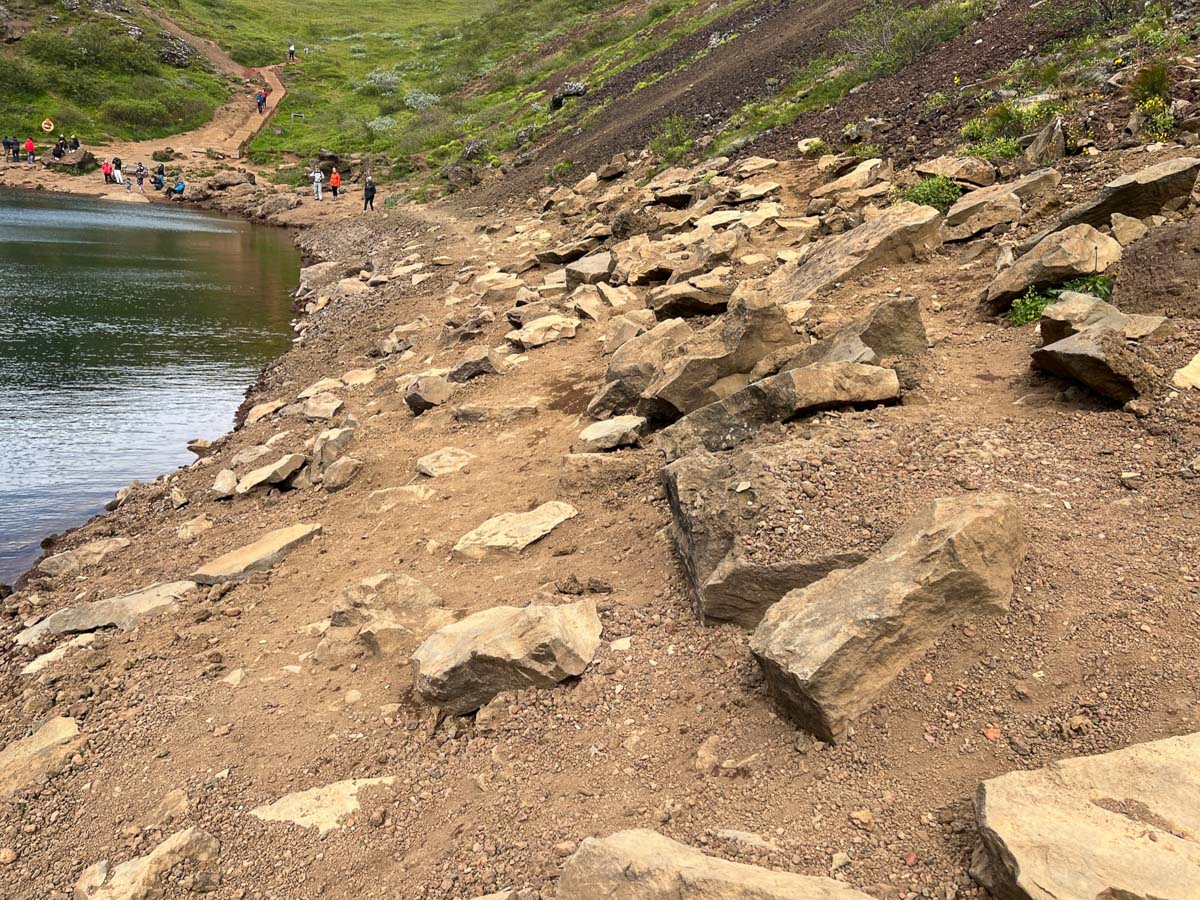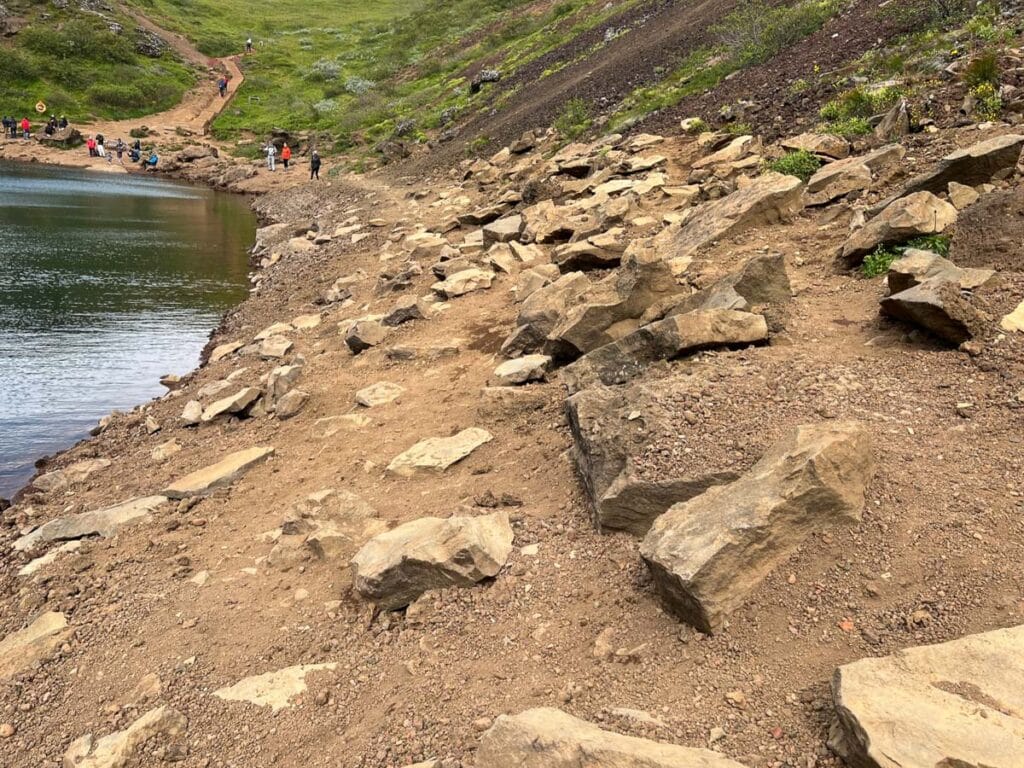 How much time do I need to spend at Kerid Crater?
Plan to spend 30-60 minutes visiting Kerid Crater, especially if you plan to walk the pathway around the crater and/or hike down to the water level. If you just want to take a quick peek at the crater from above, that can be done in just a few minutes!
We took the pathway to the water level and hiked around the crater there, including several breaks to admire the view and skip rocks on the water, and it took us about an hour.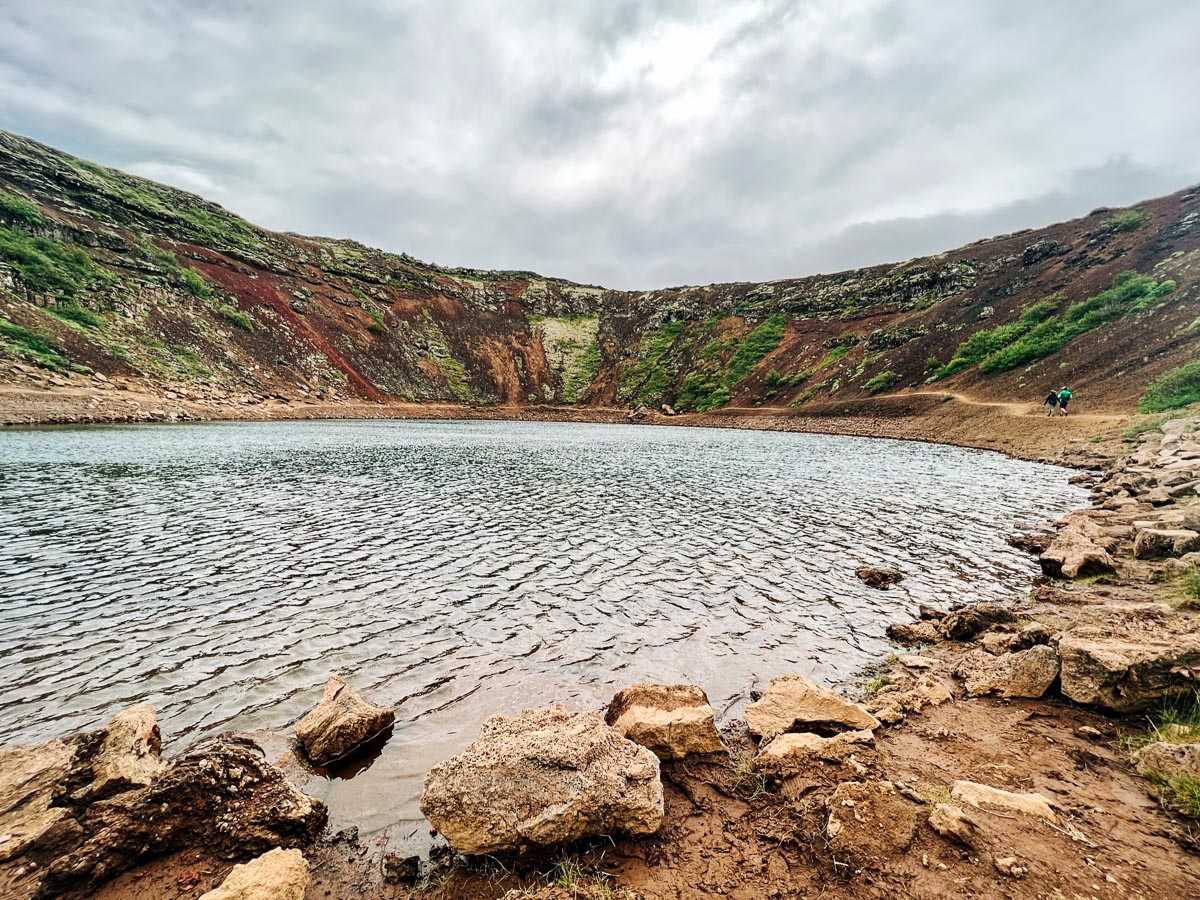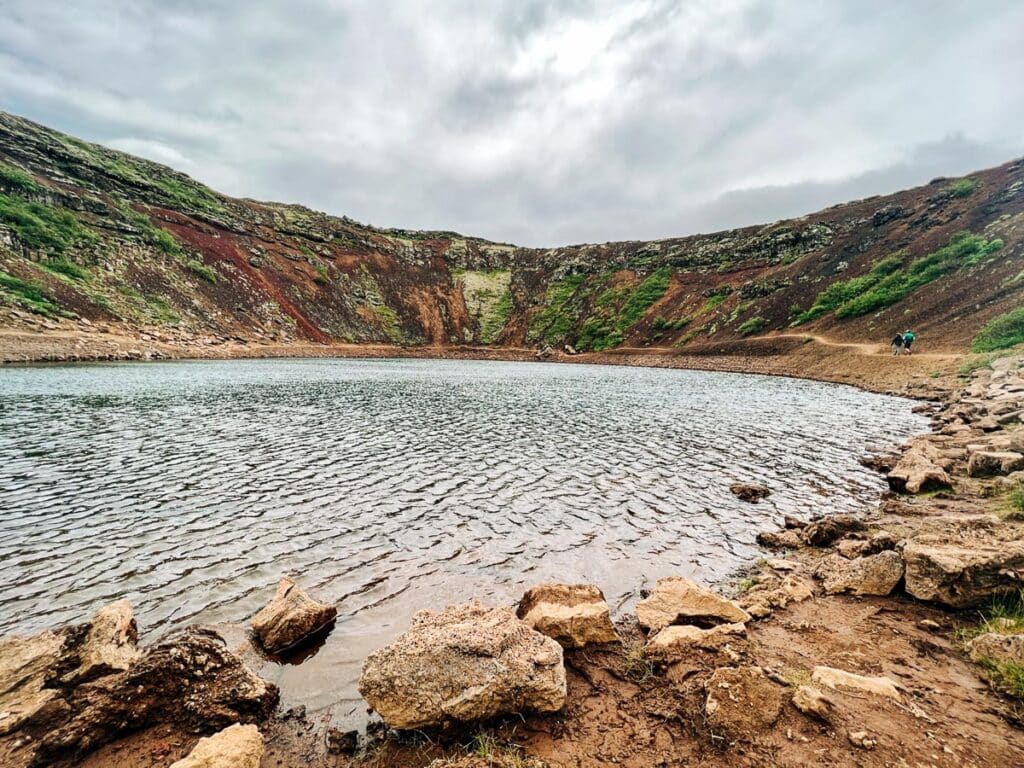 Location & Hours
Kerid Crater is located in the Grimsnes area in the heart of Iceland's famous Golden Circle. Here is a map of the location.
It is open 24/7 for visitors.
Fees & Parking
There is an entry fee of 400 ISK per visitor (kids under 12 are free). They take both cash and credit cards. Parking is free and there is a large lot available.
Other Things to Know
Note that there are no restrooms or other visitor facilities at Kerid Crater. There is just a parking area, a small booth to pay your fees, and the crater itself.
There's no swimming allowed at Kerid Crater – so don't get any ideas about jumping in!
What did we think of Kerid Crater?
We really enjoyed this stop on our Golden Circle tour. It was a leisurely visit for us. We enjoyed seeing the unusual crater lake, the deep blue water, and my son loved hiking along the rocky path and skipping stones on the lake. There were many families doing the same and enjoying a little down time on an otherwise busy road trip!
And it's very convenient to other Golden Circle Attractions such as Ljosafoss Power Station, Thingvellir National Park, and the Geysir Hot Springs Area.
More Iceland Trip Planning Resources
If you're planning the ultimate trip to Iceland, be sure to check out these other helpful articles: