From slurping cholado to salsa dancing the night away, these are the best things to do in Cali Colombia.


Disclosure: This post contains affiliate links. That means we earn a commission when you use the links on this site to book a hotel, buy your travel insurance, etc.. If you'd like to learn more about how this works, you can read more under our Disclaimer page.
This is a guest post by Daniel James from layerculture.com
***
Planning a trip to South America and wondering where to go in Colombia? Cali is becoming a top destination for salsa lovers and travelers.
Because of salsa dancing, Cali has become popular with people from all around the world. However, Cali is not only for salsa lovers. It's also popular with travellers and backpackers looking for something a little different.
As an avid traveller who's spent time backpacking around South America, I've spent a lot of time exploring Colombia. I've found myself in Cali on more than one occasion, giving me plenty of time to find the best things to do in Cali.
If you haven't yet had time to research the different things to do in Cali, this useful guide will help you figure out what to do in Cali and how to move around the city with ease.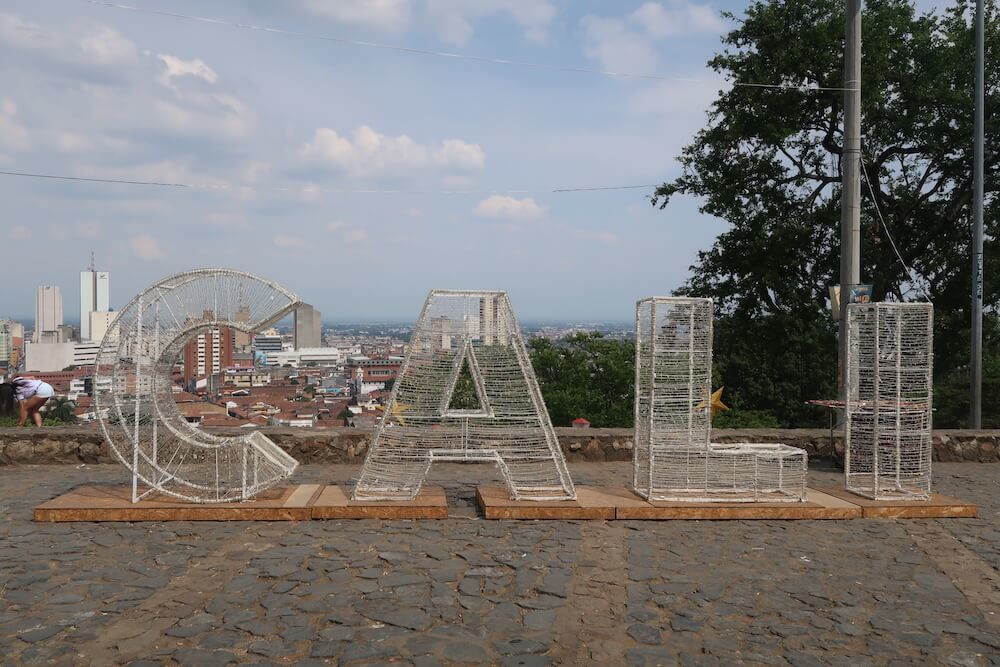 Top Things to Do in Cali, Colombia
Some of the activities listed below have been influenced by the locals I've met along the road, and have been fortunate to have stayed with.
Now, let's dive into this amazing list of top things to do in Cali.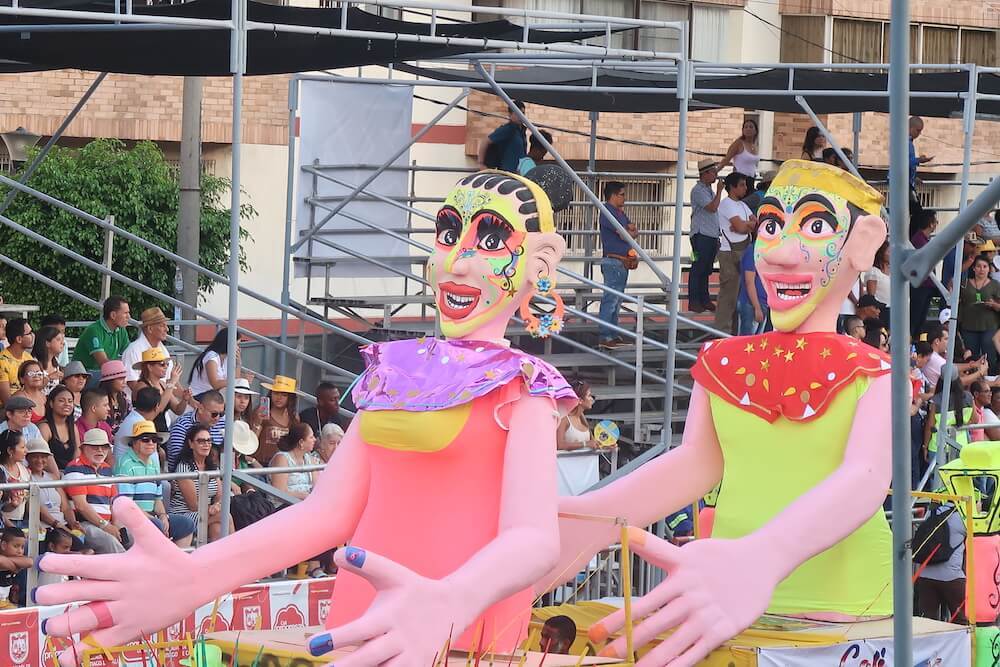 Maybe you're heading to Colombia with family and are more likely to seek out group activities? Great, there will be something in this guide for you too.
With so many things to do in Cali and with it being such a gigantic city, it is easy to get overwhelmed and restrict yourself to the most popular neighborhoods.
One neighborhood in Cali, which I have found makes a great starting point, is San Antonio.
Let's begin by looking a bit further into what to do here:
1# Explore Barrio San Antonio
Barrio San Antonio is one of the oldest parts of Cali. It's a great central starting point for new visitors to the city, and is full of interesting things to do. If you're wondering where to stay in Cali, Barrio San Antonio is a solid option.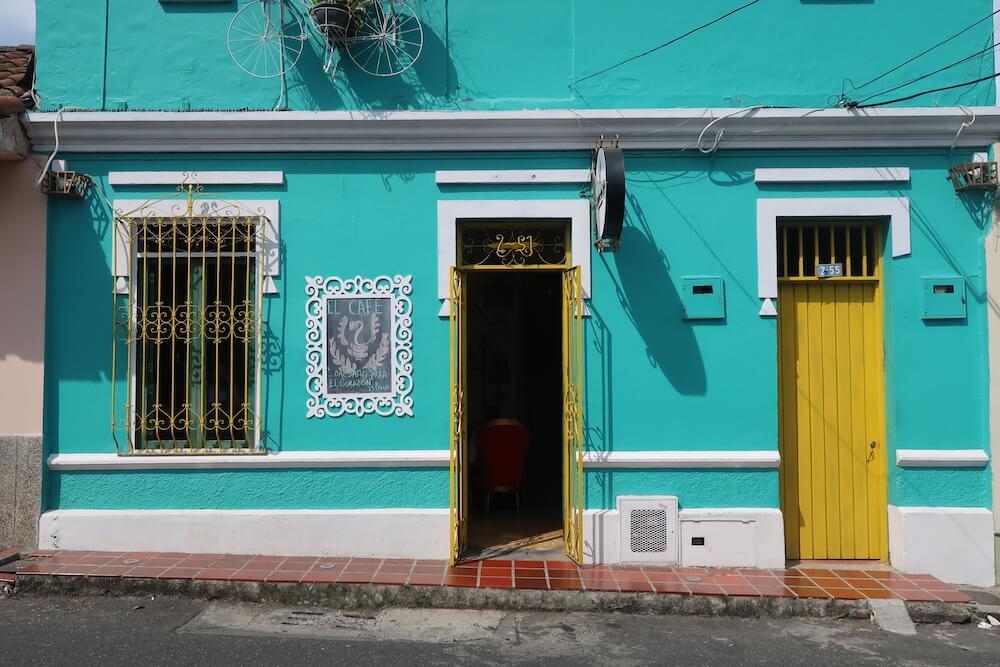 You could say Barrio San Antonio is Cali's bohemian neighborhood. It's full of amazing street art, hip restaurants and boutique hotels.
This is one of the most popular places to hang out and get a feel for Cali before venturing off to other zones of the city.
There are also a handful of salsa dancing schools in this area. If this interests you, it's easy to just walk in and ask about getting lessons.
2# Grab a Cholado
One thing you should know about Cali is the locals love cholado, a delicious dessert.
Upon arriving in Cali, I was asked almost immediately if i'd tried a cholado or not. It's one of the first things you should do in Cali.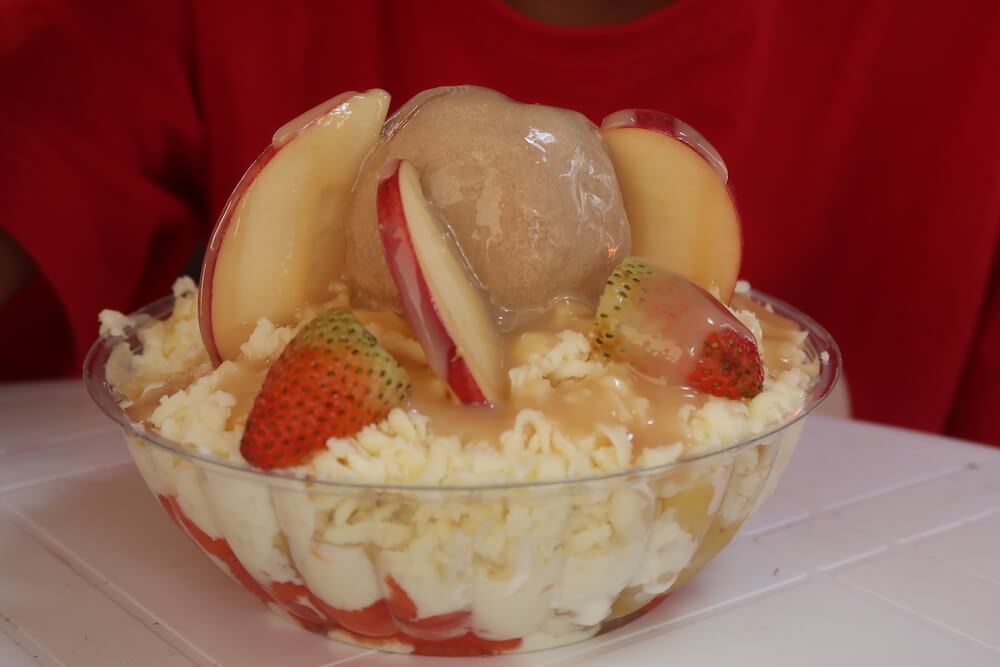 The best way to get your hands on one of these spectacular looking and tasting desserts, is by heading down to the Canchas Panamericanas.
Here you'll find a row of vendors selling only the best cholados in town. They are great for sharing. For Caleños (people from Cali), sharing a cholado is a great excuse to get together with loved ones.
You can't leave Cali without trying a Cholado. It should be on everyone's list who wants to get one step closer to understanding the culture and daily life in Cali.
3# Take a Day Trip from Cali to Buga
Buga is around one hour outside of Cali, and is one of the oldest towns in Colombia. It's also one of the most important heritage towns in Colombia, founded in 1555.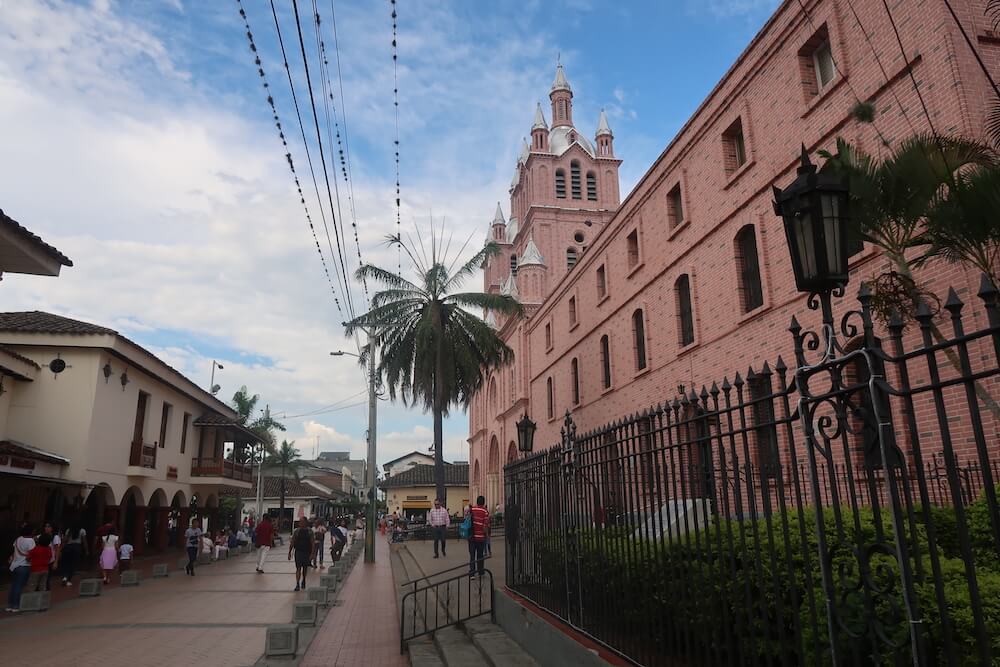 You can easily take a bus from the main bus terminal in Cali to Bugga.
The town's Cathedral in the historic centre, but with half-a-day to explore, you can also visit the old railway station and take a peek at the municipal theater.
Buga is a must for anyone who loves to discover history whilst they travel in South America, and the town really does allow you to get one-step closer to the spirit of Colombia.
4# Enjoy La Feria, the Week-Long Salsa Celebration
Once you've sampled a cholado and tried your hand at salsa, here's one more slice of Cali you shouldn't miss.
If you can time your visit, arrive during December and attend the Feria de Cali.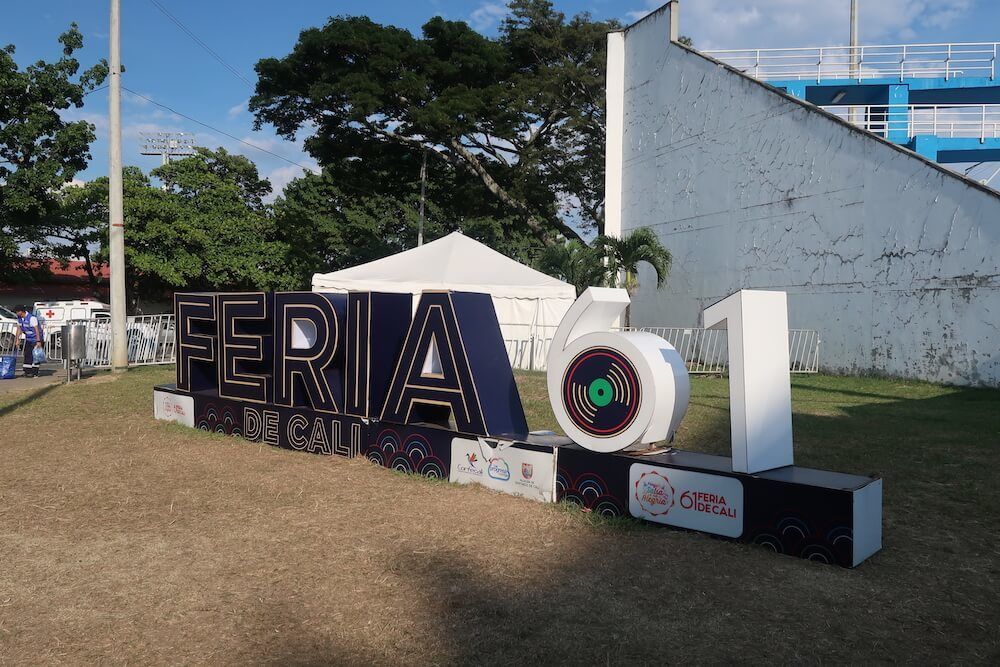 For nightlife lovers, this event will be right up your alley! Feria de Cali is a huge street festival that takes over the city. Expect to find everything from music concerts, food festivals, classic car shows, and endless dance competitions.
This is one event people travel from all over the world to attend, so time it right and you'll be in for a spectacular show.
5# Take a Tour of the City using Mio
If you want to get to know Cali to the fullest, it's highly recommend you get yourself acquainted with the biggest transport network in the city: Mio.
Cali is a huge city, and it's not until you ride around on the Mio that you realize just how big the city really is.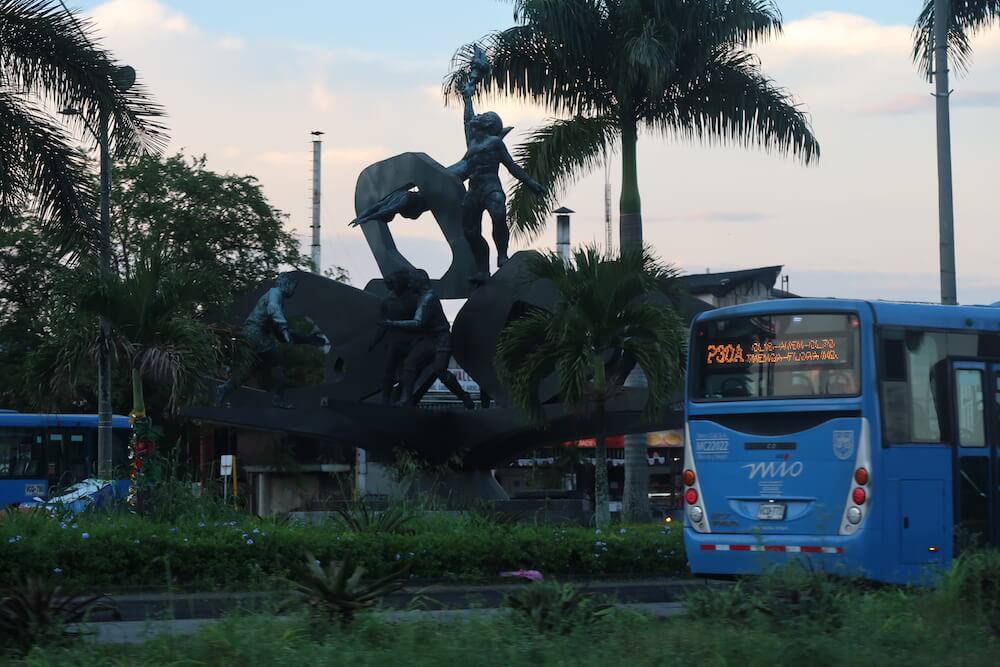 You can pick up a Mio card from most transit stations and top it up as you go. As a traveller to the city, it's probably best you avoid navigating the city during rush hour. Mio, as well as the taxis, are known for being gridlocked during peak times.
If you're on a budget, using Mio is a great way to get yourself around the city. Just be conscious of time of day before hopping on board.
6# Hike up to Cali's Three Crosses
Caleños will proudly tell you they've scaled this large mountain (and how you should, too)!
There are two access points to the trails that lead to the top. If you're not in the mood for a challenge, then you many want to leave this for another day. However, the view of the city from the top is truly amazing – well worth the energy!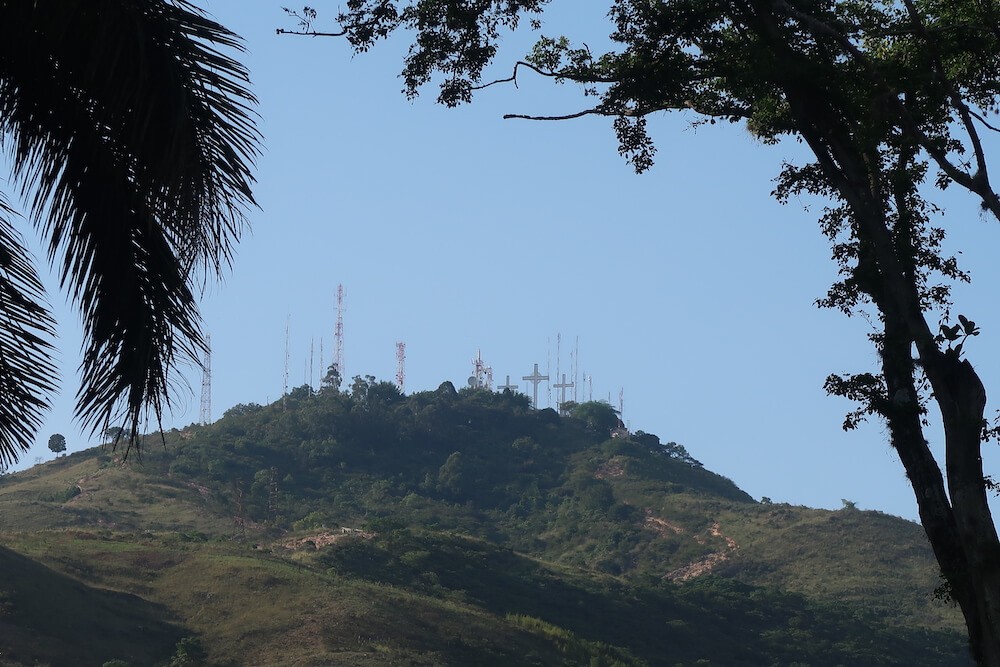 On your way up, be sure to take regular stops. Admire the view from lower down, too, as you'll find different perspectives that are actually more photo-worthy than what the peak offers.
Remember, you'll get instant respect from any Caleño when you tell them you made it to the top. A great achievement to add to your list of travel stories!
7# Dance Salsa in Tin Tin Deo
Once you've checked out some of the best things to do in Cali during the day, you may be wondering what you do when the sun sets in Cali. The answer is, dance salsa, of course.
To do this, you have to get yourself out on the town.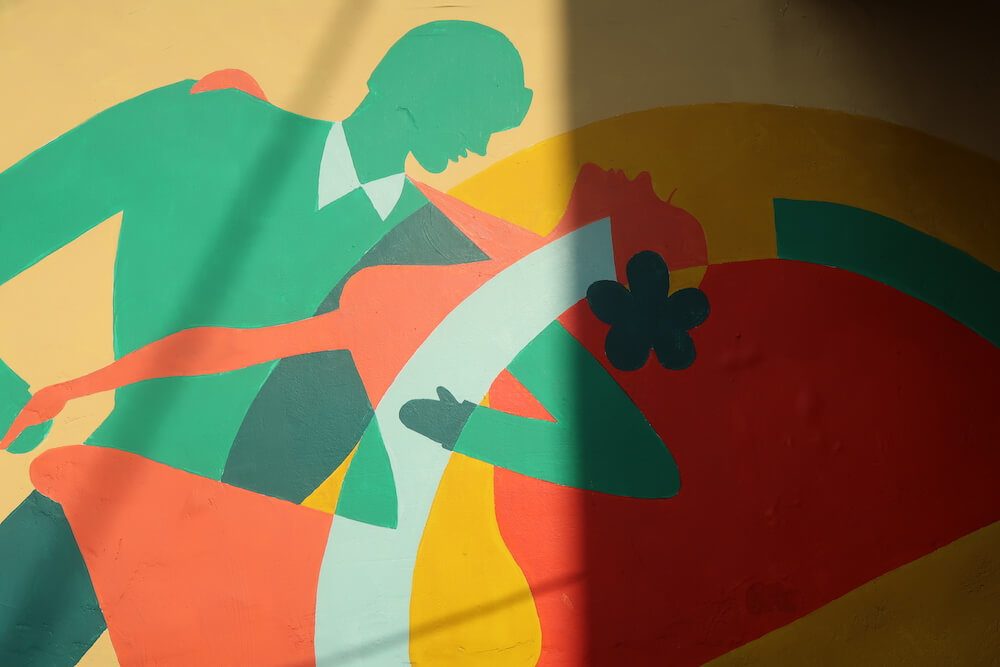 Tin Tin Deco is located in the Barrio San Bernardo. It's the number 1 recommended spot to dance salsa in Cali, and the venue is highly rated by travellers looking for things to do in Cali.
Even if you don't feel like dancing, the atmosphere is second to none. You can learn so much just by watching people! The entry is 15,000 pesos (~$4.45US), so not exactly a budget buster, and totally worth it!
If you only go out in the evening once during your stay in Cali, make sure to visit Tin Tin Deco!
Top Things to do in Cali, Colombia
So, how will you spend your time in Cali? With its contagious, happy vibe and so many things to do, you should be fired up and ready to explore.
Not only is Cali one of the best places to visit in Colombia, it's one of the warmest cities the country has to offer; the people are super friendly and approachable!
Whether it's slurping down a cholado or photographing street art in Barrio San Antonio, you are guaranteed to find something you love here.
---
Like this Guide? Pin it for Later!