Thingvellir (Þingvellir) National Park is a beautiful national park and historic site, and one of the most popular tourist attractions in Iceland's famous Golden Circle. Here's our complete guide to visiting this national park.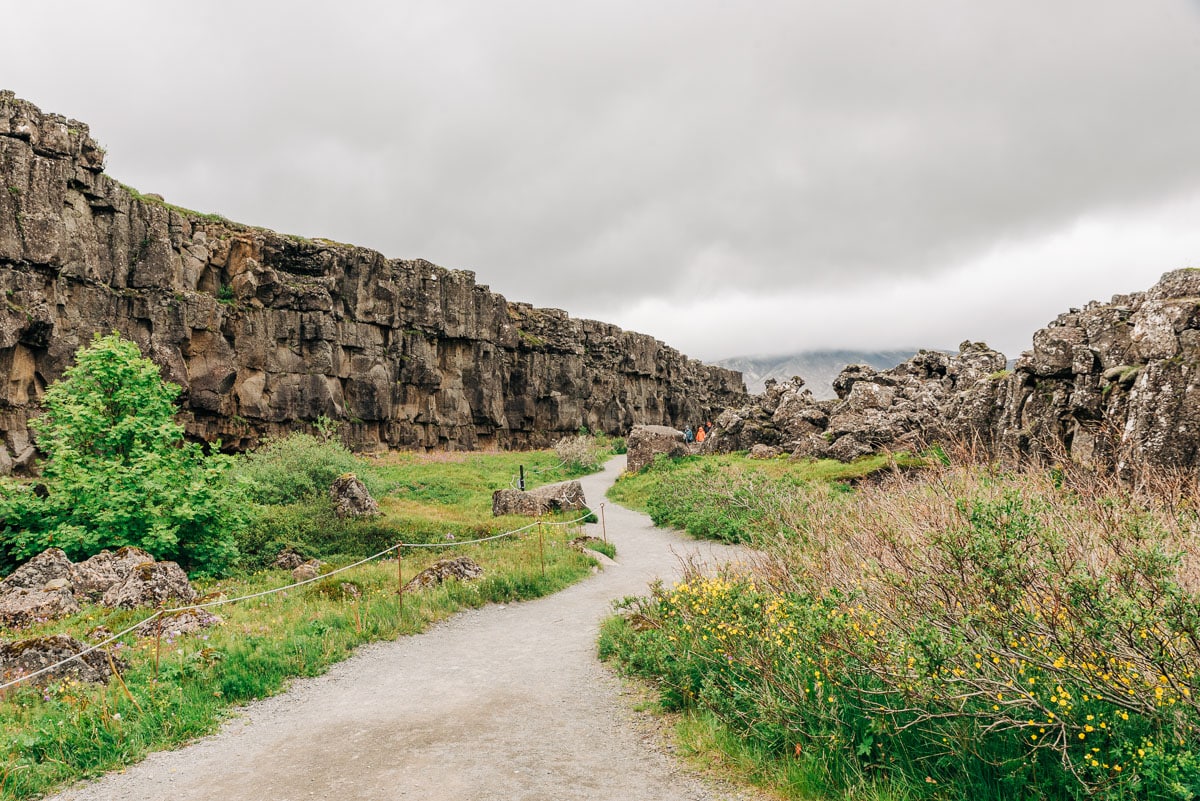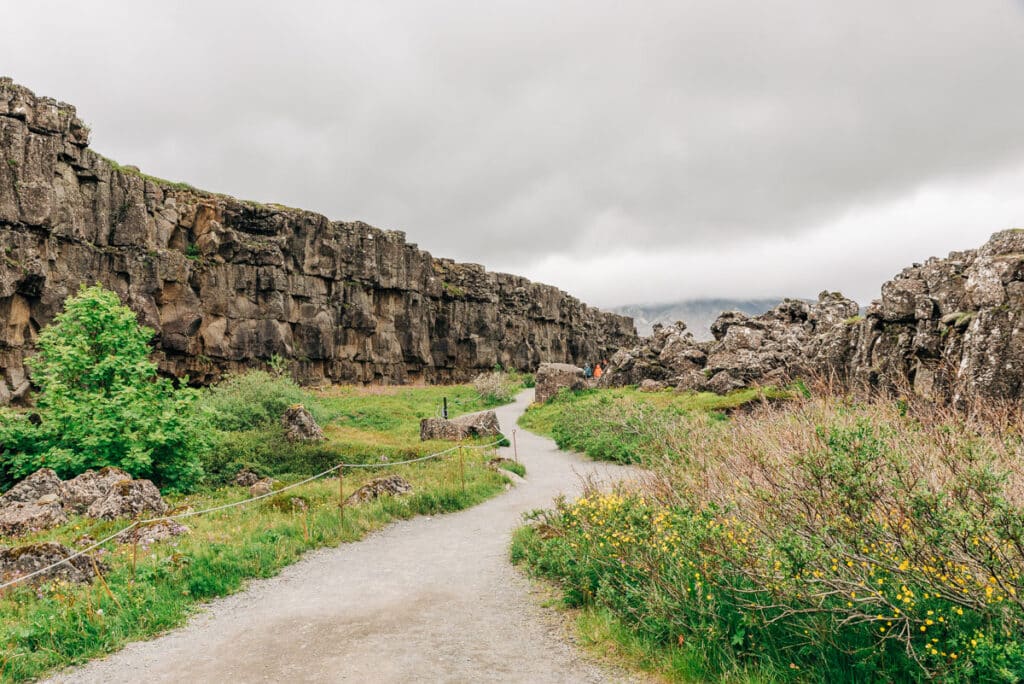 About Thingvellir National Park
Thingvellir (Þingvellir) is a site of great historical importance for the country of Iceland. It was the site of the Althing, the annual parliament from the year 930 until 1798, when it was moved to Reykjavik. You can still see the site where the original parliament was held as well as several other historical buildings and monuments.
It is also a site of geological importance, due to its location in a rift valley which formed between two tectonic plates – the North American and Eurasion Tectonic plates. The largest natural lake in Iceland also sits to its south.
Things to See at Thingvellir
Thingvallavatn Lake


From many places within Thingvellir National Park, you can view the beautiful Thingvallavatn (Þingvallavatn) Lake. This massive lake is the second largest lake in Iceland, second only to Þórisvatn. It's a beautiful sight!
Rift Valley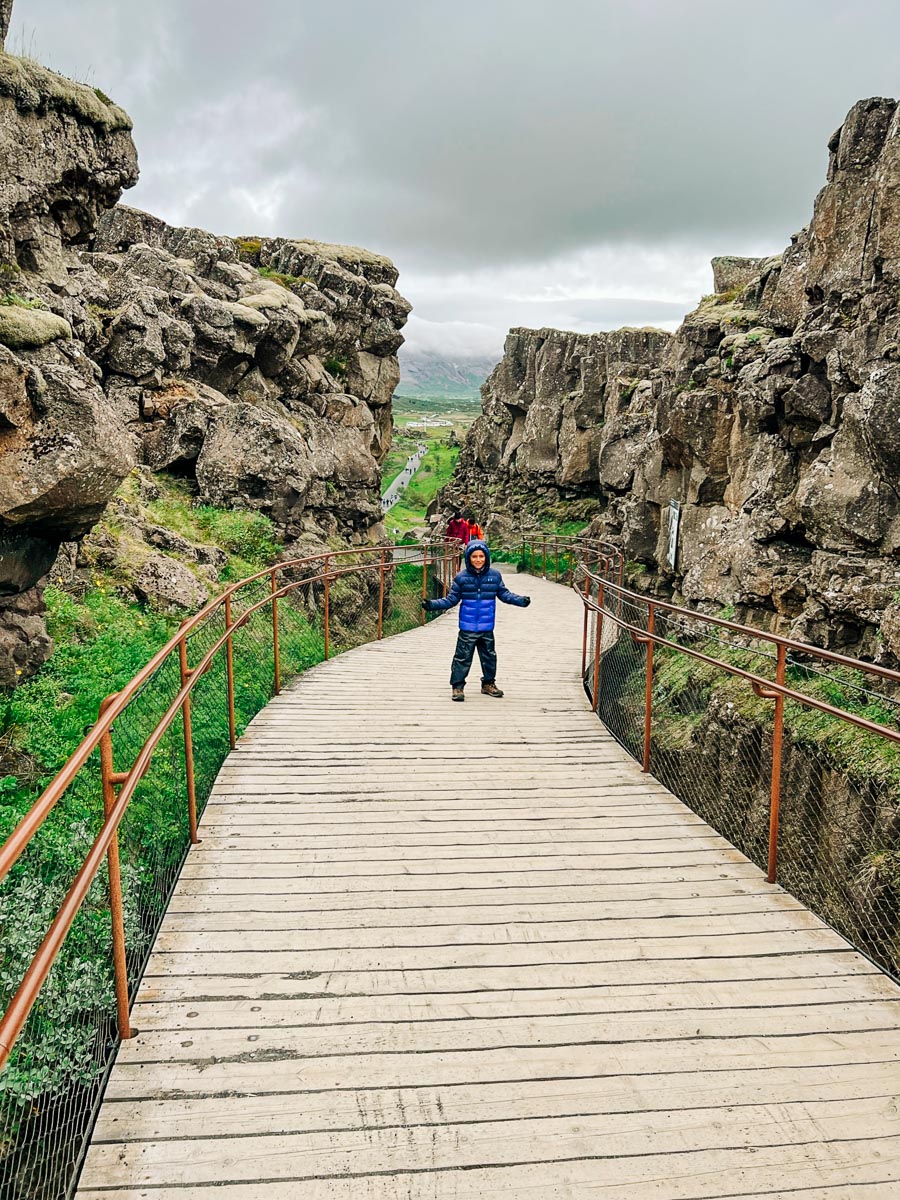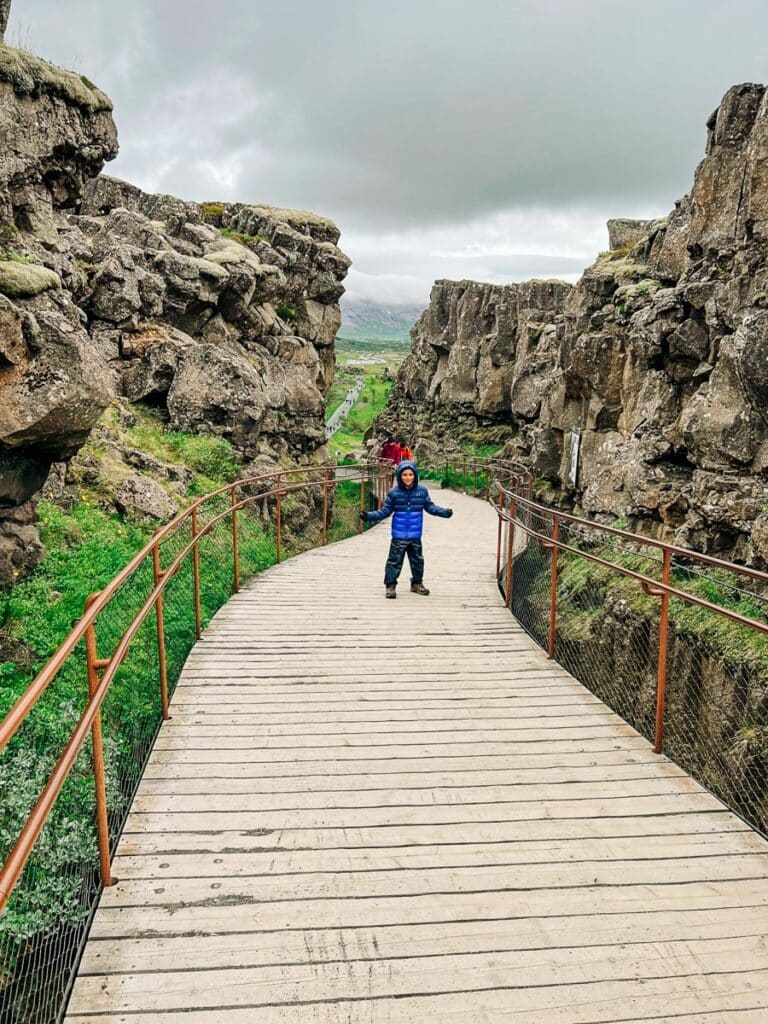 As you hike the walking path from the visitor's center towards the Oxararfoss Waterfall, you will be walking through the rift valley formed by the separation of two tectonic plates. This unusual landscape makes for some very beautiful views, with many viewing platforms to stop along the way and appreciate the natural beauty.
Oxararfoss Waterfall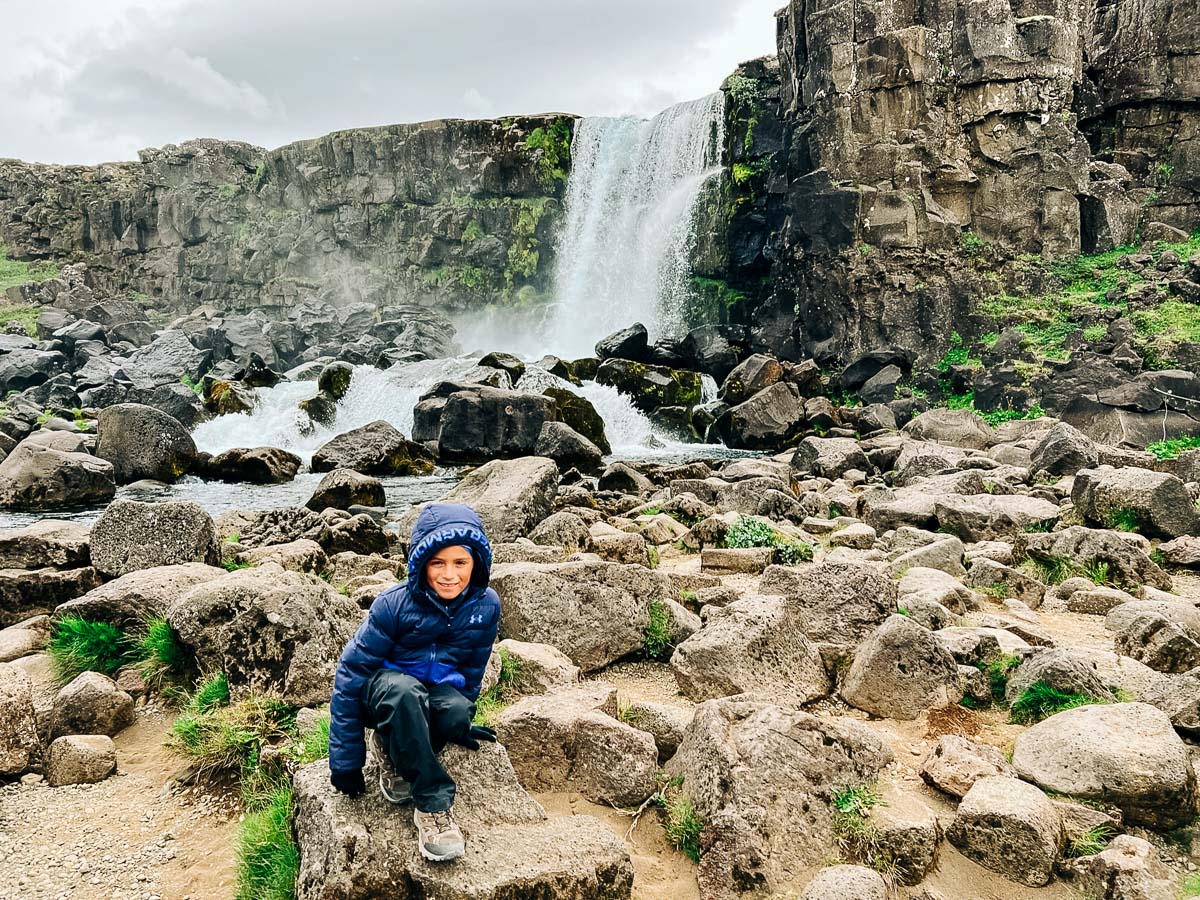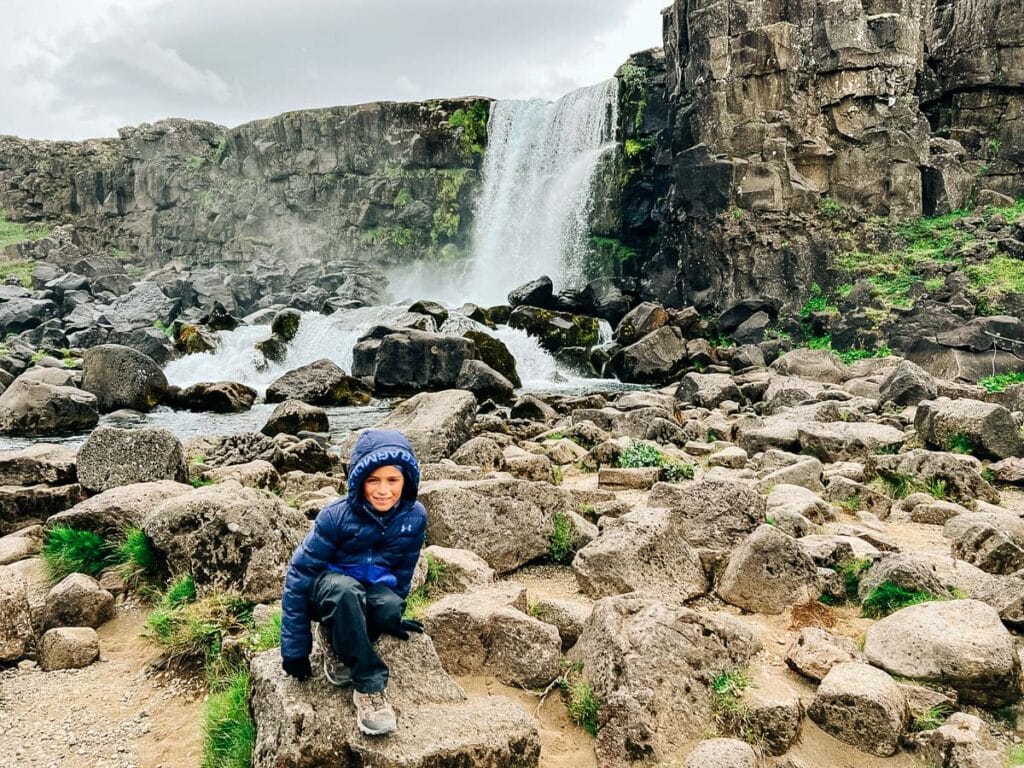 The Oxararfoss (Öxarárfoss) Waterfall is a short and easy hike from the main Hakið Visitor Center at Thingvellir National Park. Hike is probably a bit of an overstatement, as it's a relatively flat walk on a gravel pathway for most of the way. The trail is 1 mile (1.6 km) – or 2 miles (3.2 km) round trip. It took us about 15 minutes each way, plus a little time to admire the waterfall.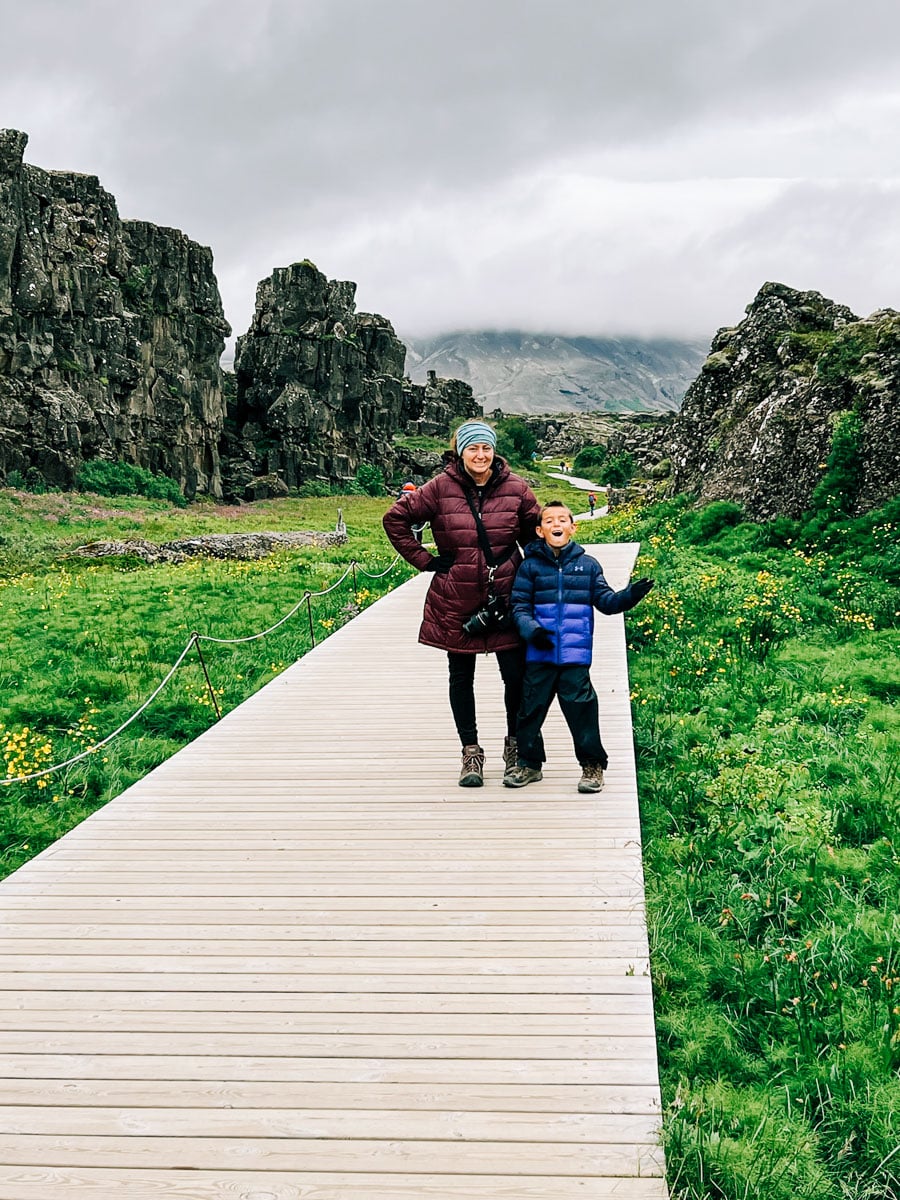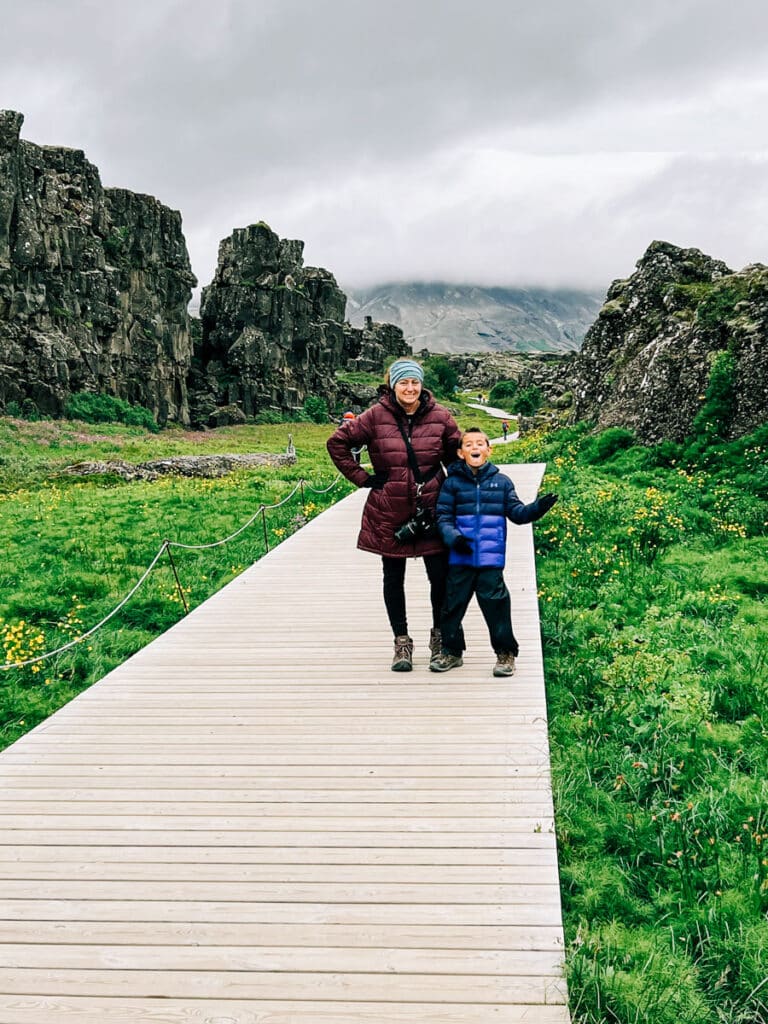 The waterfall flows from the river Öxará, into a rocky pool below. It's a very pretty sight, although you will see much larger and more majestic waterfalls if you continue to travel around Iceland's Golden Circle and South Coast.
Parliament Site (Althing)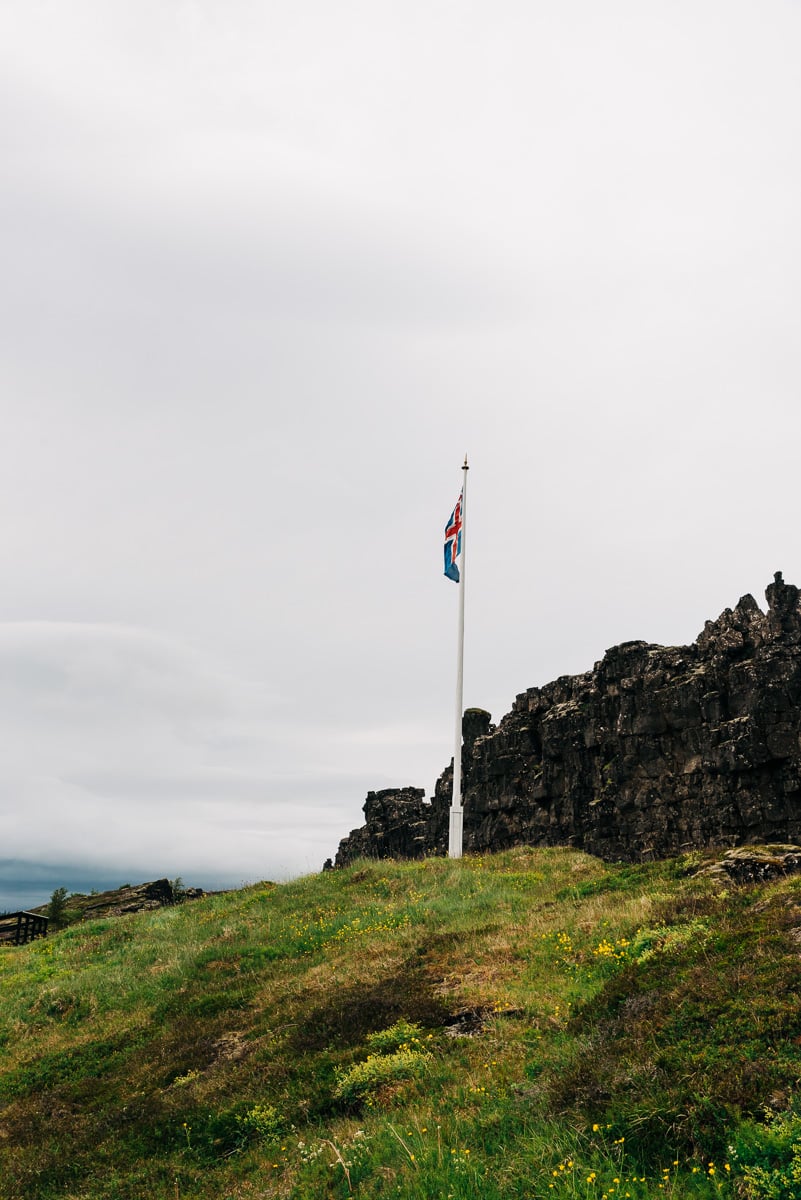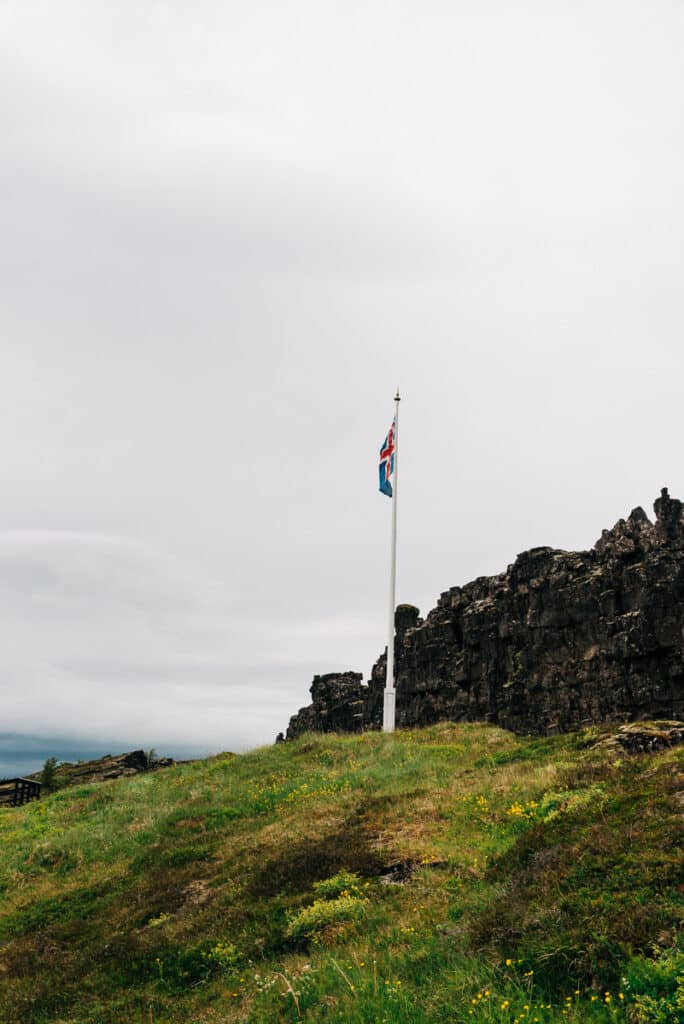 Stop at the Althing, the site of the Iceland's first parliament. This is where leaders would meet once a year to form laws and make plans for the future of the country.
Thingvellir Church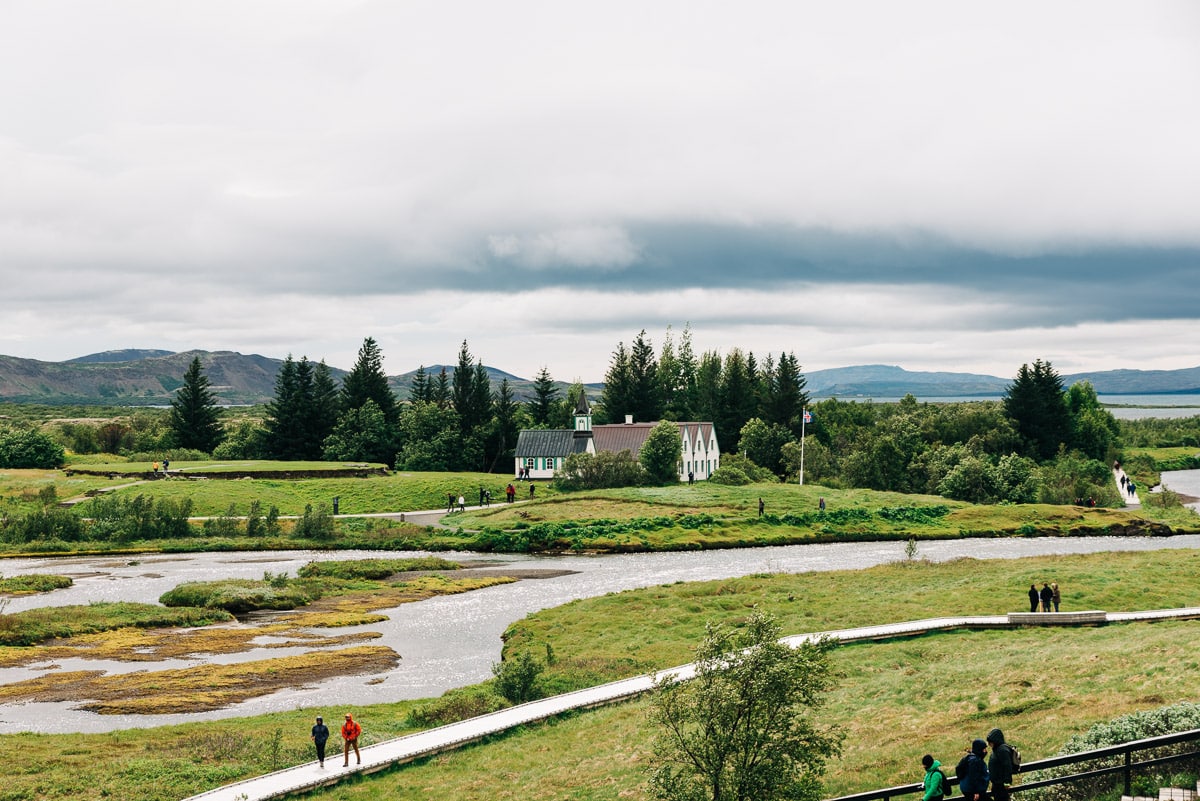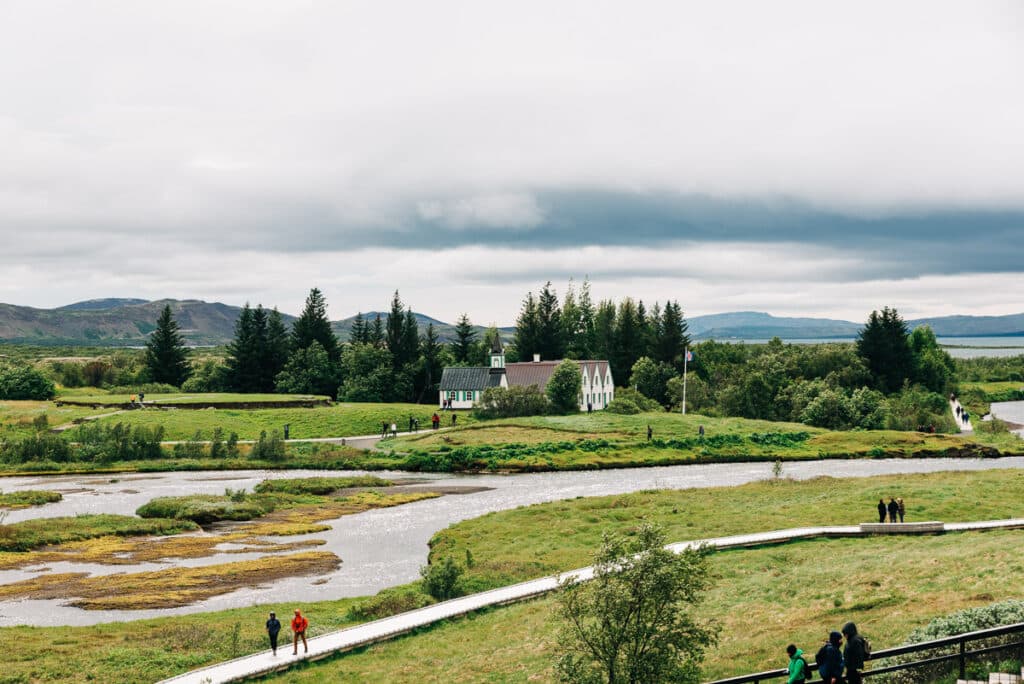 Take a stroll by the charming Thingvellir Church, which was consecrated in the 11th century. It's a beautiful little building an worthy of a stop for some photographs. Note that the interior of the church is typically closed unless a tour has been arranged.
Silfra Snorkeling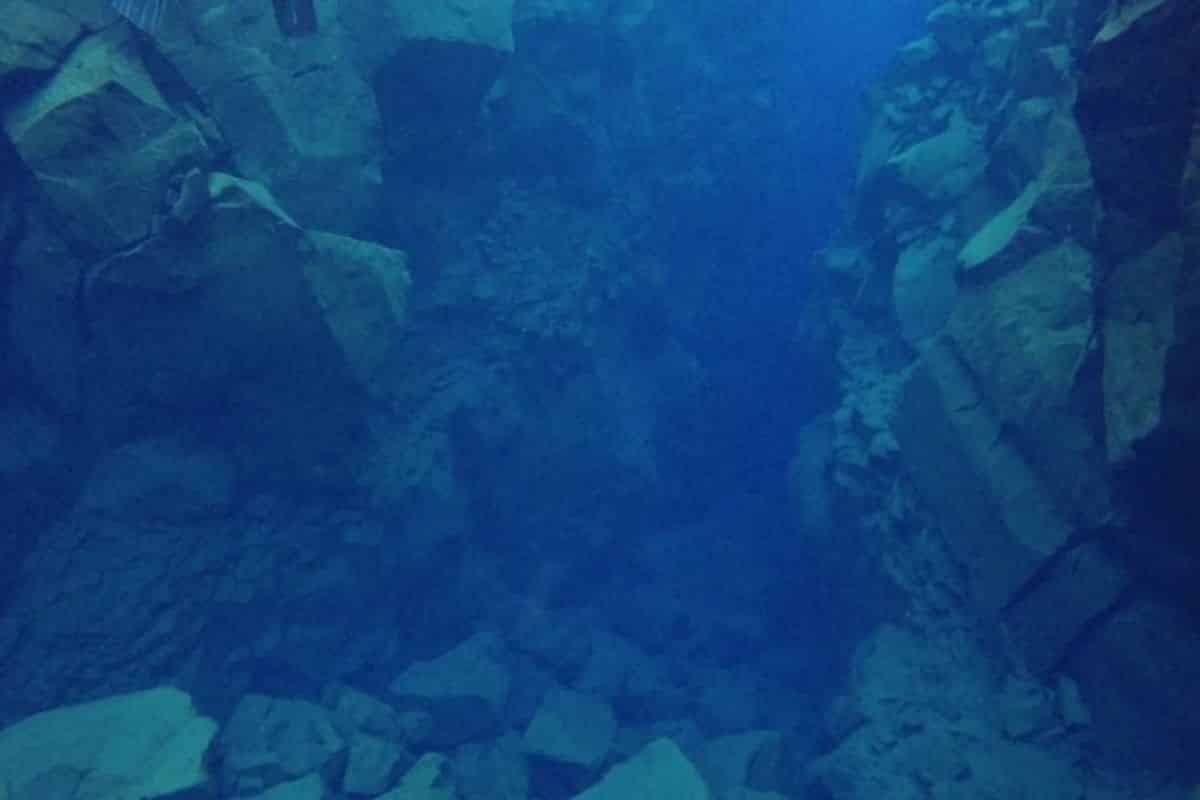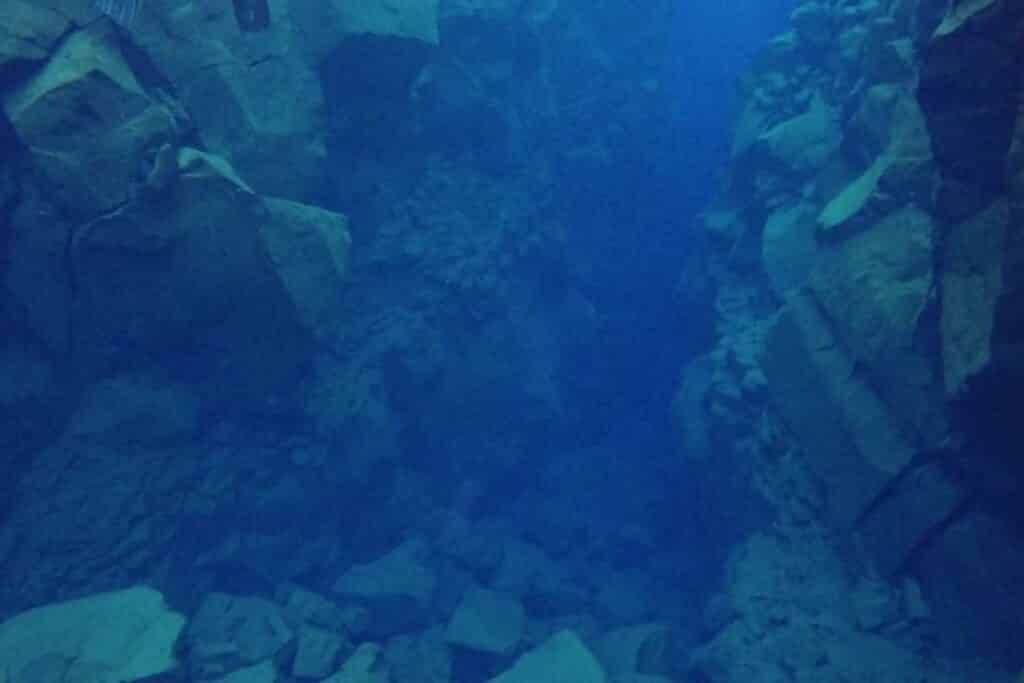 One of the coolest things to do inside Thingvellir National Park is snorkeling the Silfra Fissure, which has been named one of the top ten diving destinations in the world. You'll need to plan ahead and book with a tour guide to partake in this experience!
The Visitor's Center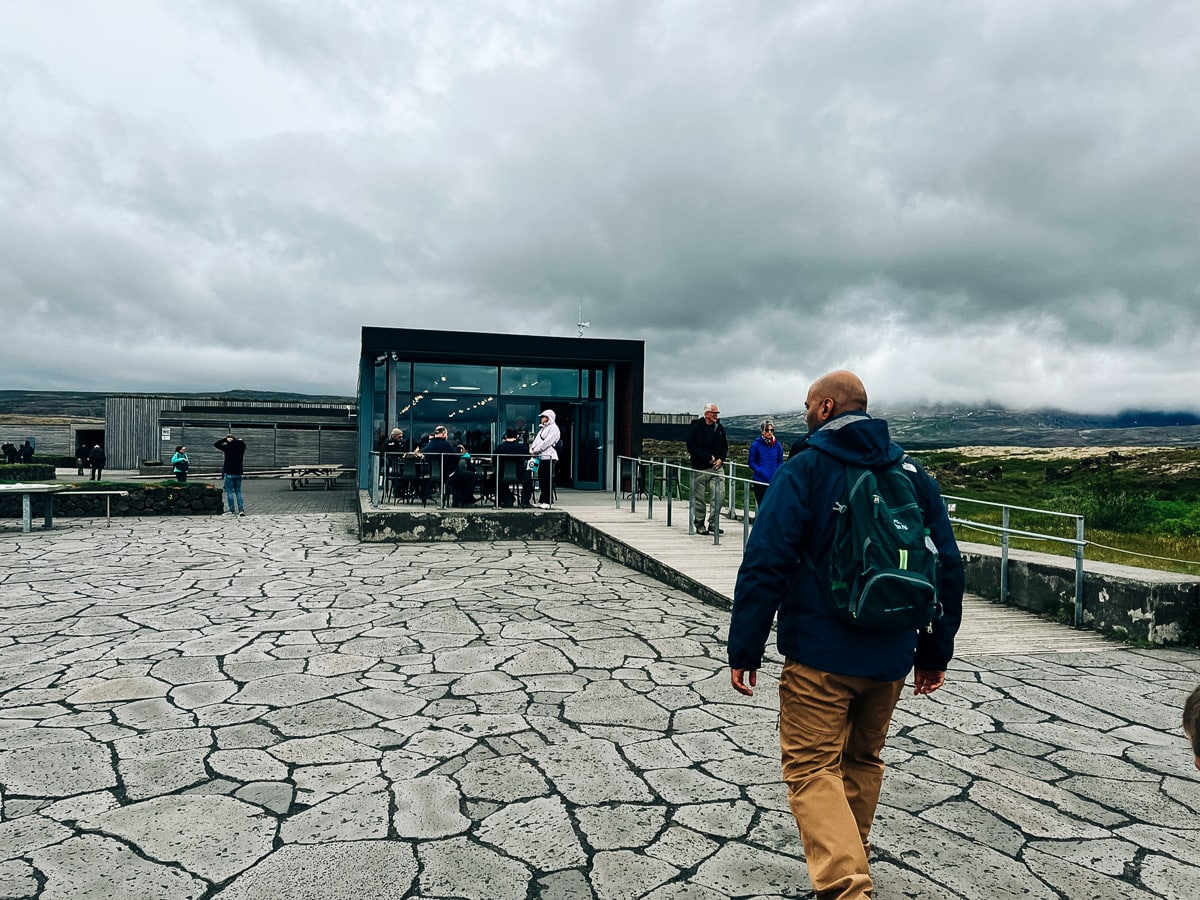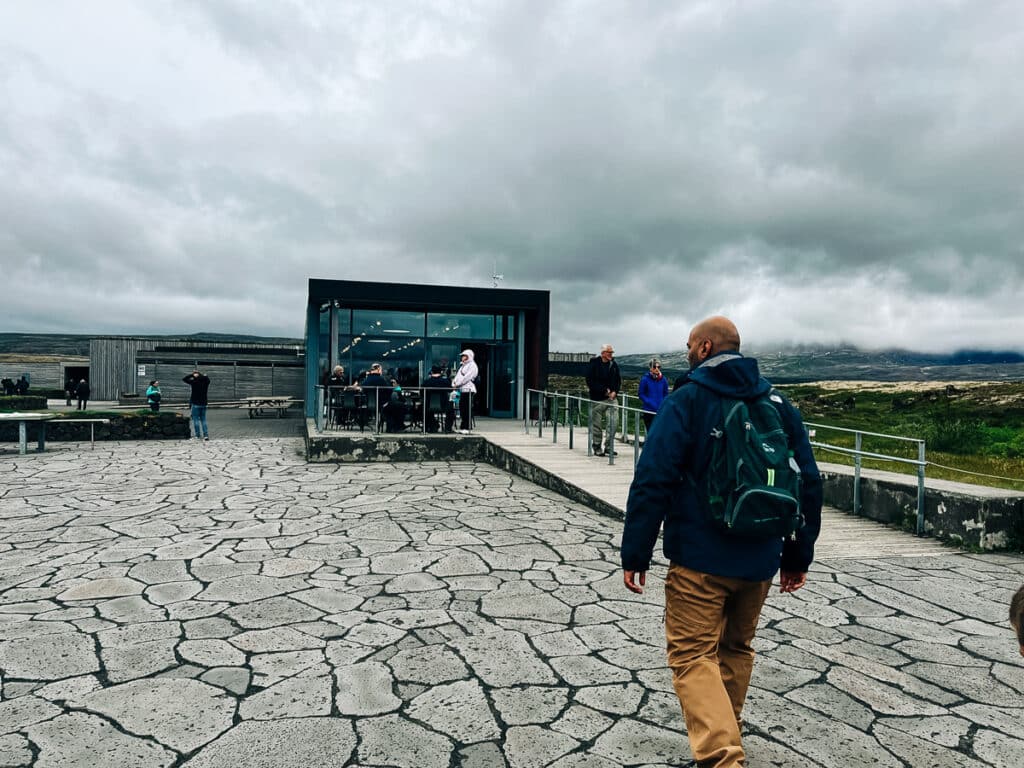 The visitor's center has a large gift shop, as well as some grab and go food options. We were able to snag some sandwiches, yogurts, and drinks to eat outside at their picnic tables. There are also restrooms here.
How much time do I need at Thingvellir National Park?
1-2 hours should be plenty of time to explore Thingvellir National Park.
Location
Thingvellir National Park is located about 45 minutes Northeast of Reykjavik in Iceland's Golden Circle.
Here is a map of the location.
Open Hours
Thingvellir National Park is open 24/7. However the visitor center is open from 9am – 5pm daily.
Fees & Parking
Entrance to Thingvellir National Park is free.
There is a parking fee of 750ISK that can be paid on the machines in the parking lot or at this website. There are multiple parking areas throughout the park – your one time parking fee is good for the day, even if you move your car to another lot. I recommend parking in lot P1 by the visitor center if space is available, and taking the walking paths from there.
There is also an optional educational exhibit called Heart of Iceland available for a fee of 1000ISK per adult (kids are free). We skipped this, and I didn't see anyone else doing it.
More Things to Know
There are clean restrooms available inside the visitor center and more by the P1 parking area.
This is a very popular tourist destination and basically every tour bus in the Golden Circle stops here. So if you are hoping to avoid crowds, you'll need to arrive either very early or very late in the day. We arrived around 11am, and found the crowds were incredibly large everywhere inside this park.
In fact, this was one of the only places we visited on our Iceland vacation where I found the crowds to be really unpleasant.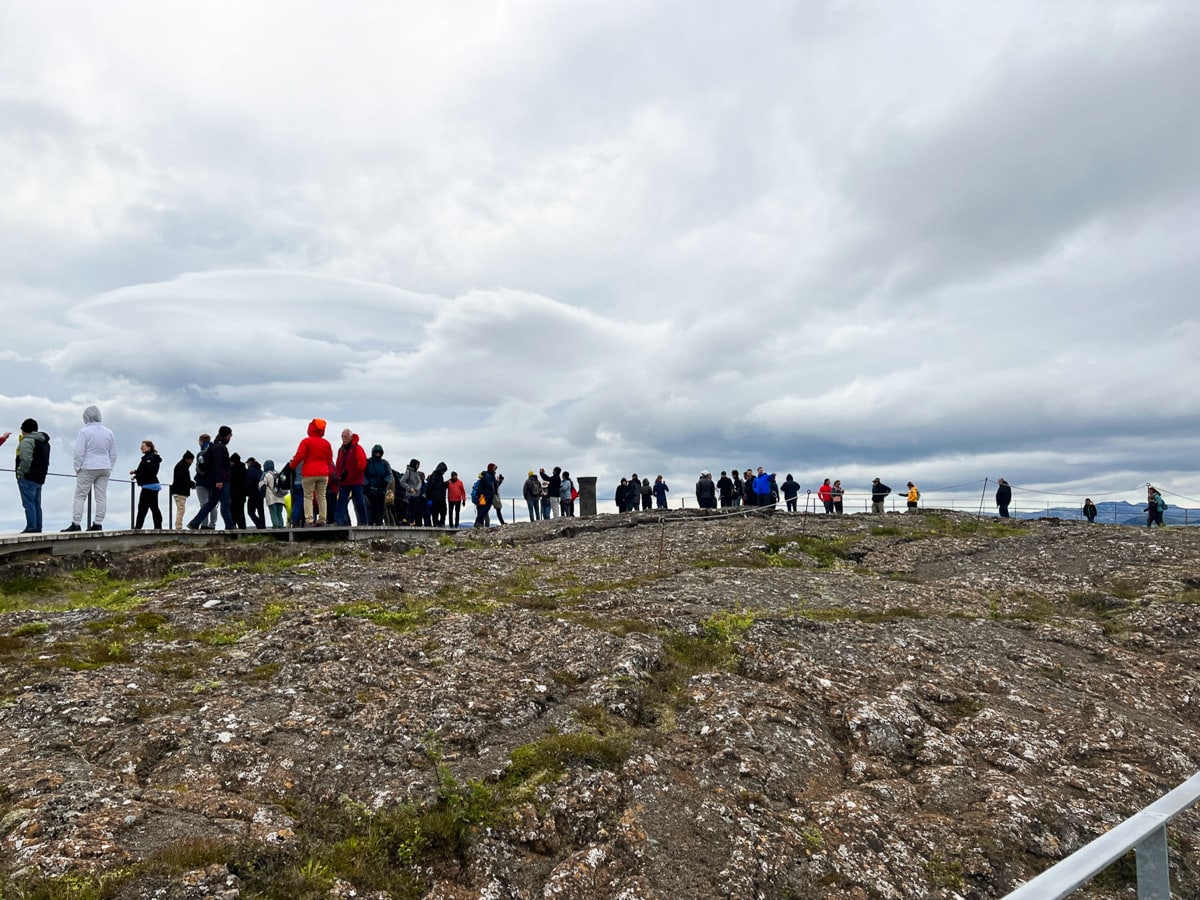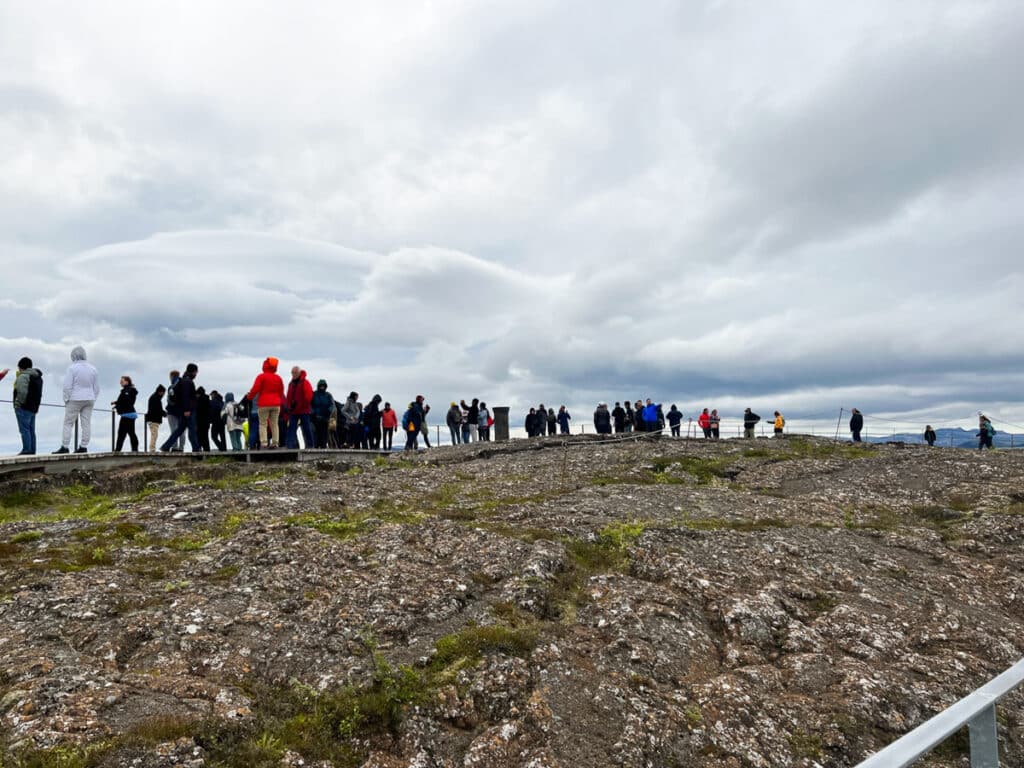 What did we think of Thingvellir National Park?
Honestly, Thingvellir National Park was not one of our favorite attractions on our trip to Iceland. That doesn't mean it's not worth a stop, of course. It's a very pretty park with some unusual geological features and interesting history. But we found the crowds to be a bit overwhelming, and the natural beauty was even more astounding at many of the other places we visited.
I personally recommend putting this stop at the end of your Golden Circle route rather than the beginning. That way you can decide how much time you want to spend here based on your interest level, without worrying about cutting into other sites on your agenda for the day.
More Iceland Trip Planning Resources
If you're planning the ultimate trip to Iceland, be sure to check out these other helpful articles: