If you're looking for family friendly activities in Reykjavik, you've come to the right place. We've done our fair share of exploring in this beautiful city – here are our picks for the very best things to do in Reykjavik with kids!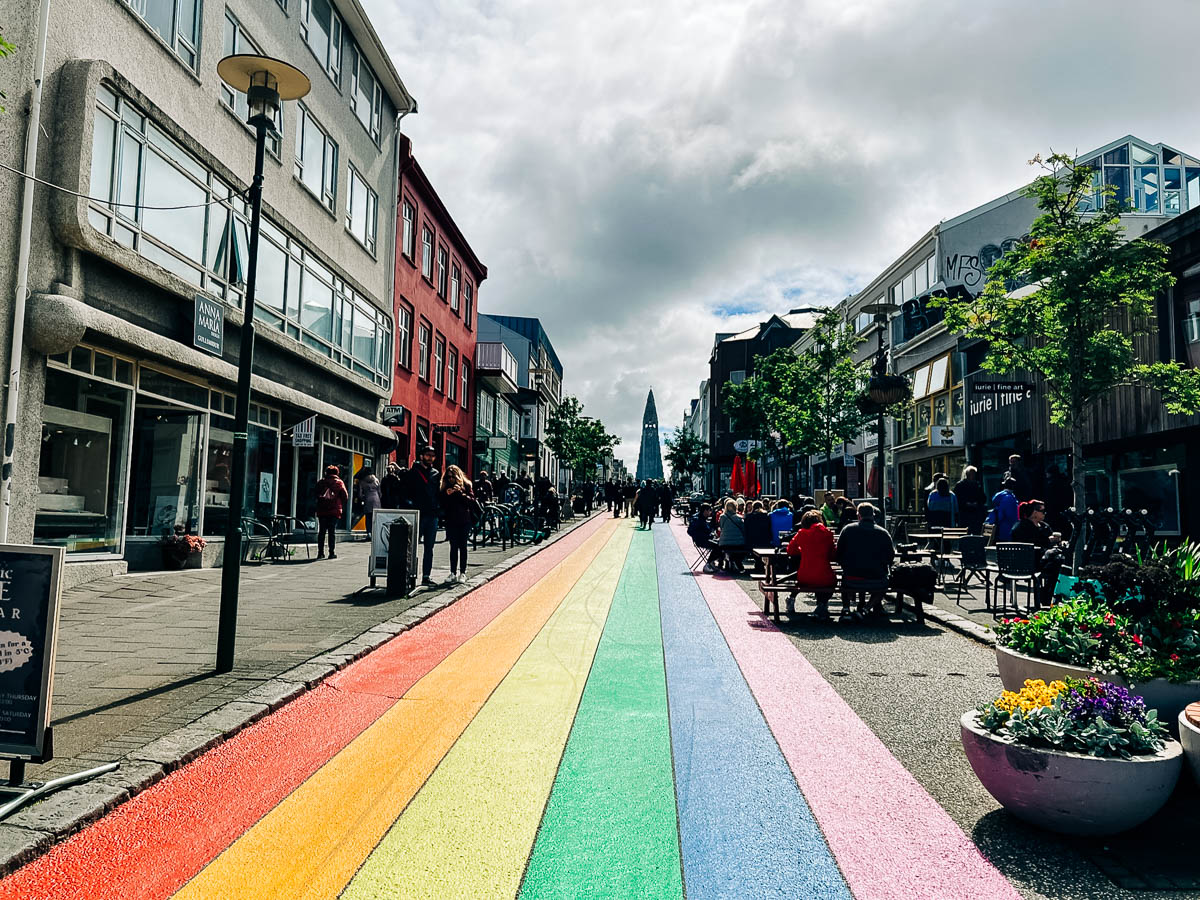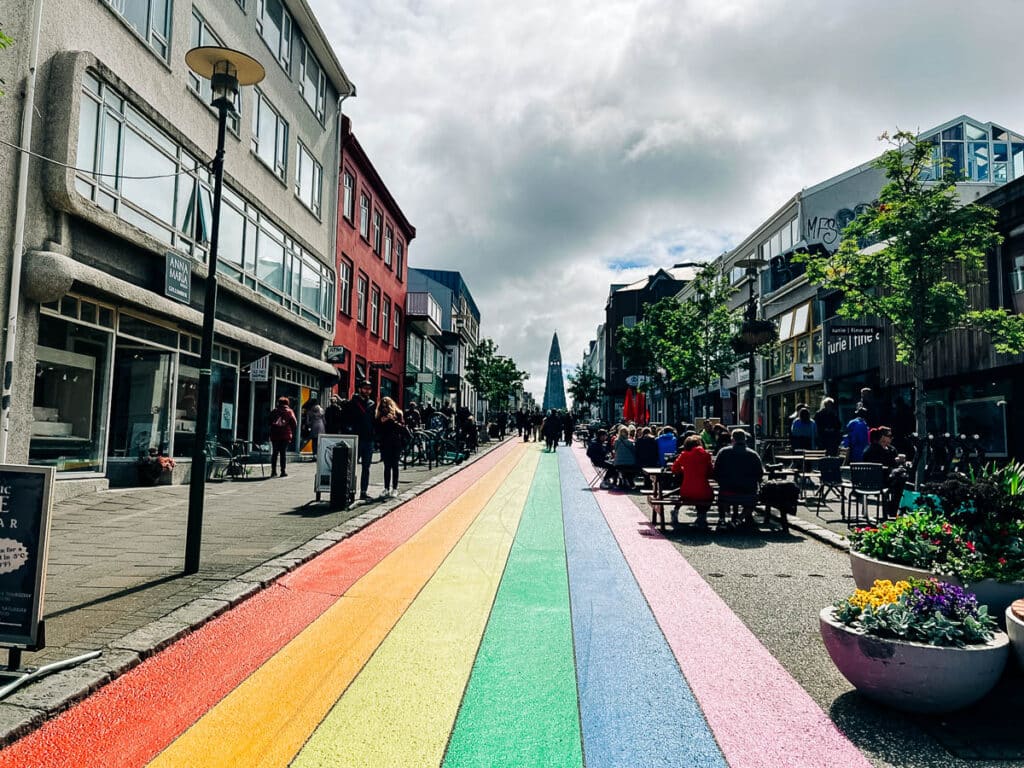 We recently returned from a bucket list family vacation to Iceland, which included a couple days in the bustling capital city of Reykjavik. We had a ton of fun exploring with our seven year old. Here are all of our favorite find in the city center!
And while you're planning don't forget to check out our recommendations for the best places to stay in Reykjavik and the all time best activities to do with kids in Iceland!
Lake Tjornin and Hljómskála Park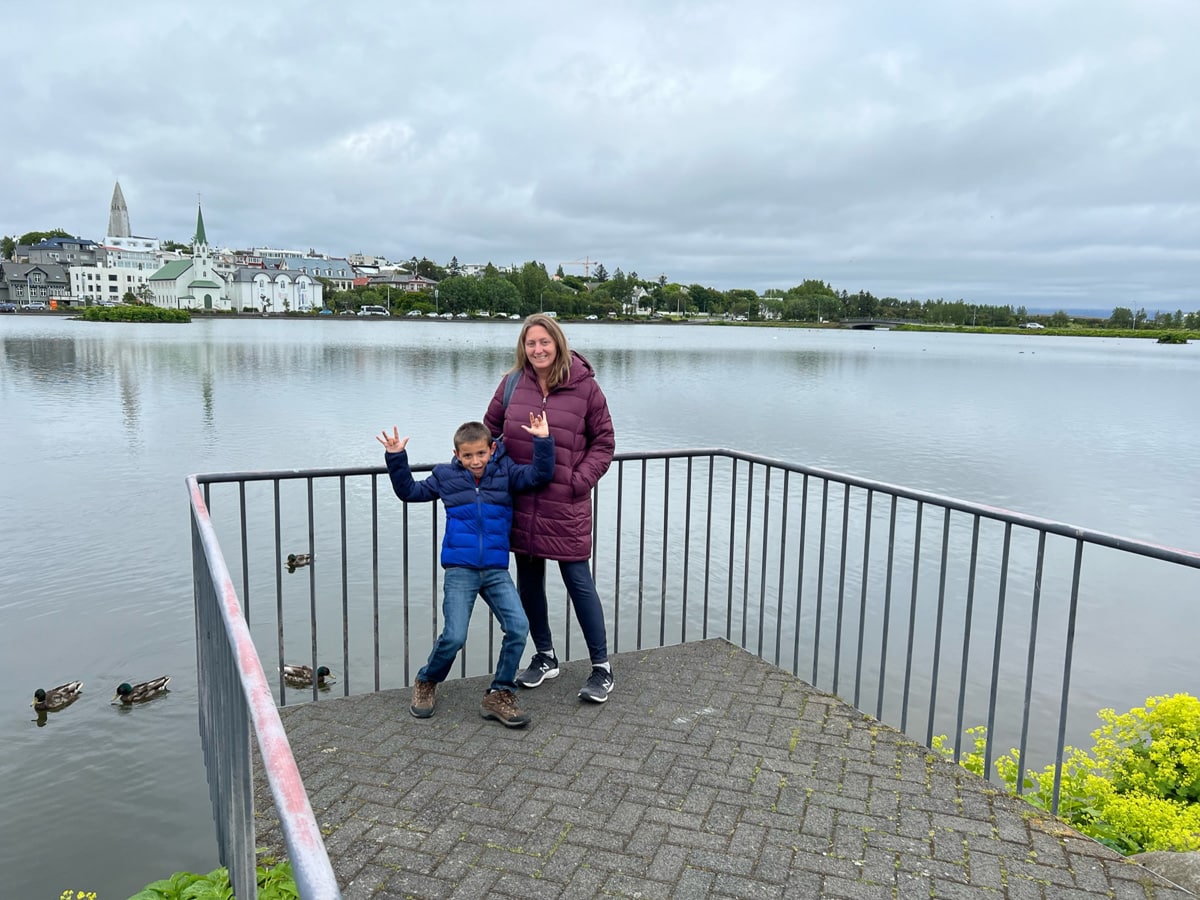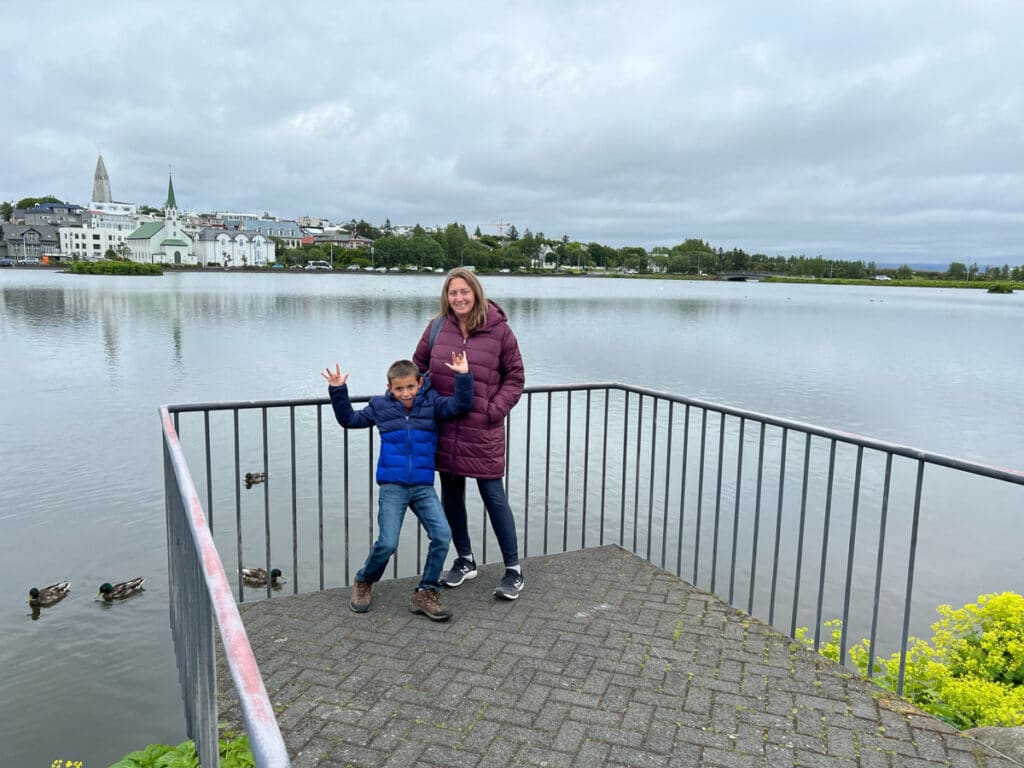 Take a stroll around the iconic Lake Tjornin in the heart of Downtown Reykjavik. At the southernmost end, you'll find the sprawling Hljómskála Park that's a great place to burn off a little energy.
First, you'll encounter this very quirky outdoor workout area.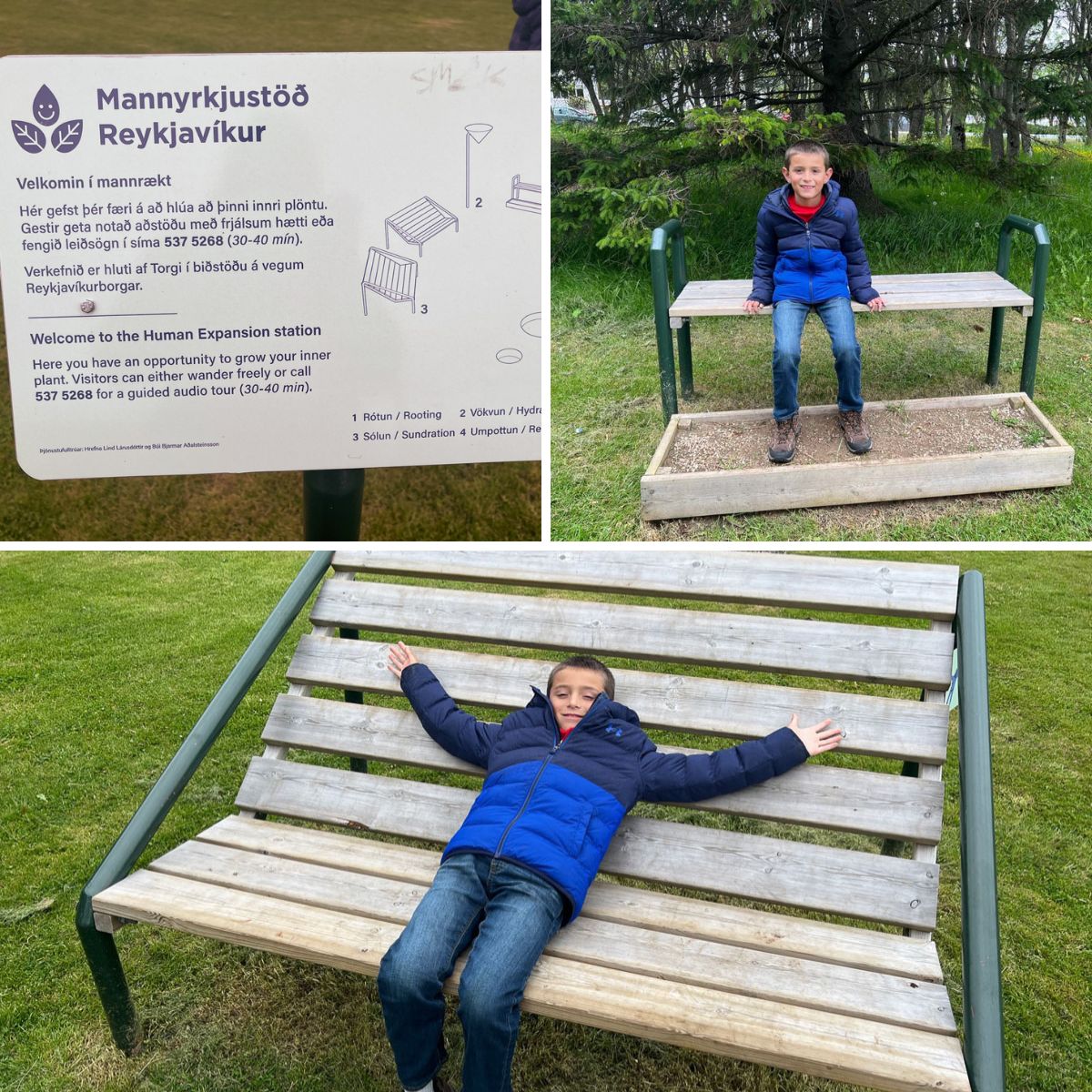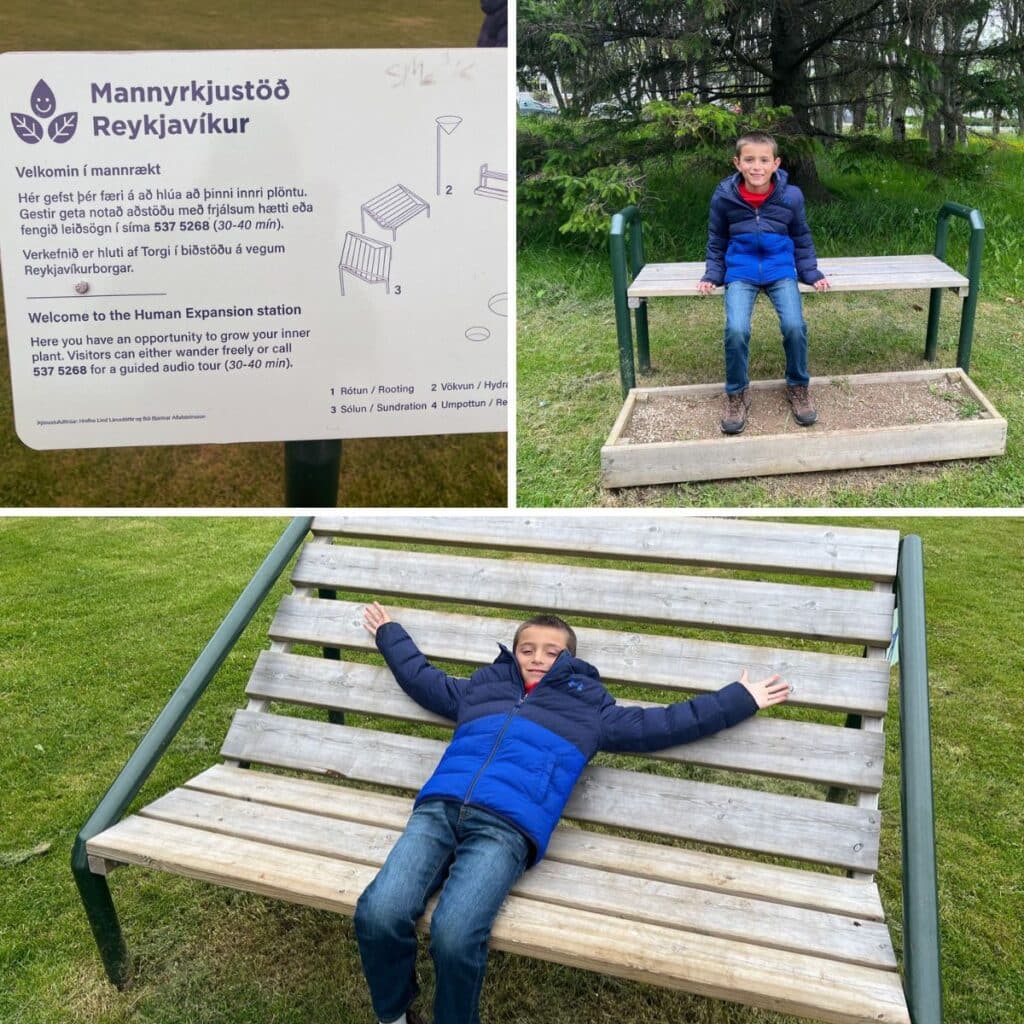 And if you keep going, you'll find a great little playground that has trampolines and even a kid sized zip line. So fun!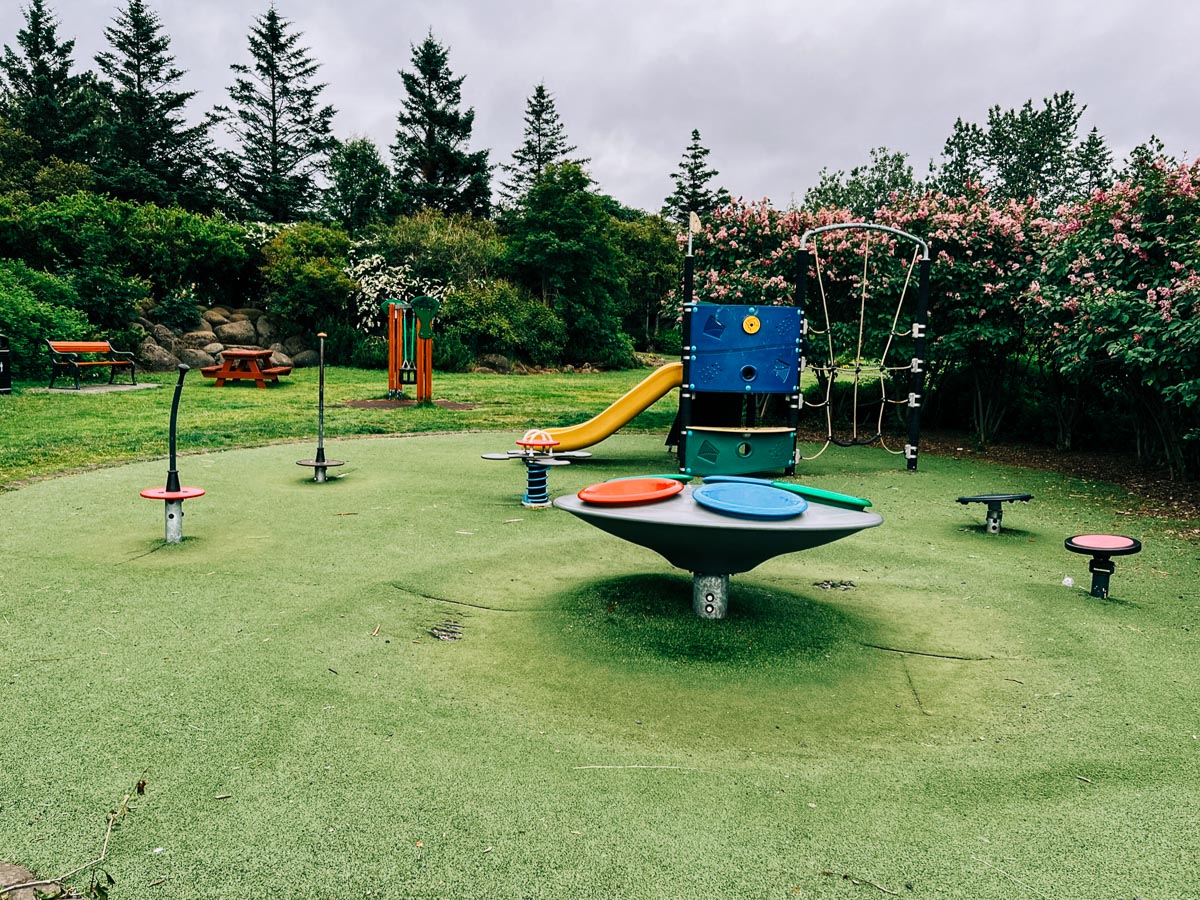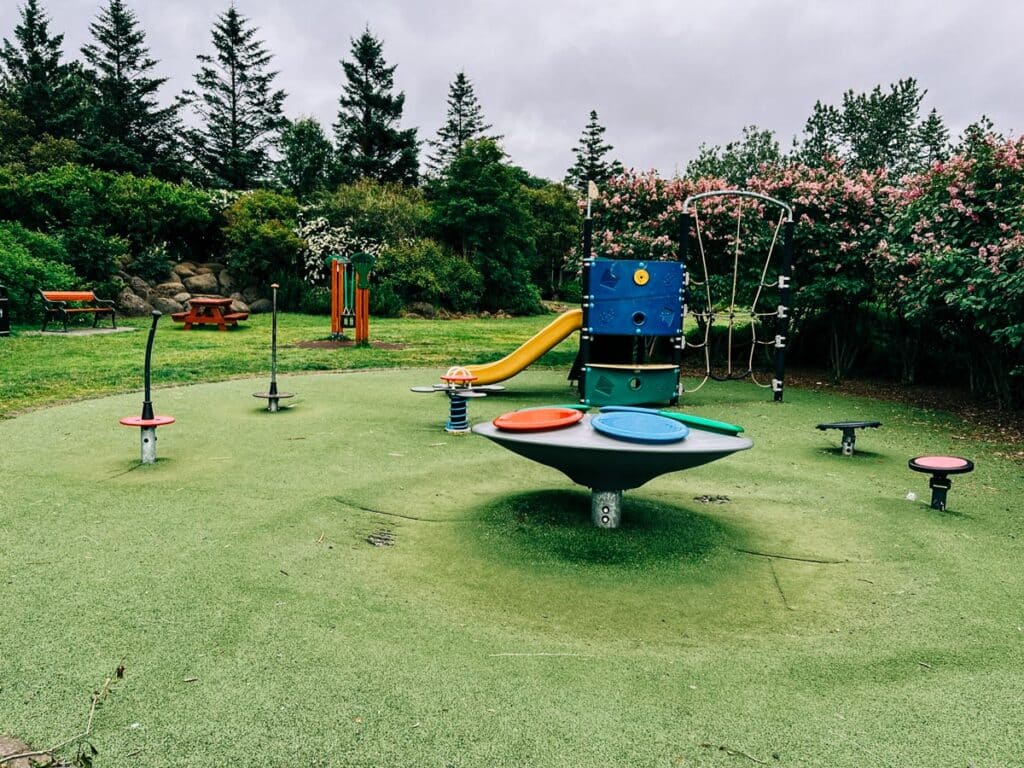 Walk the Rainbow Street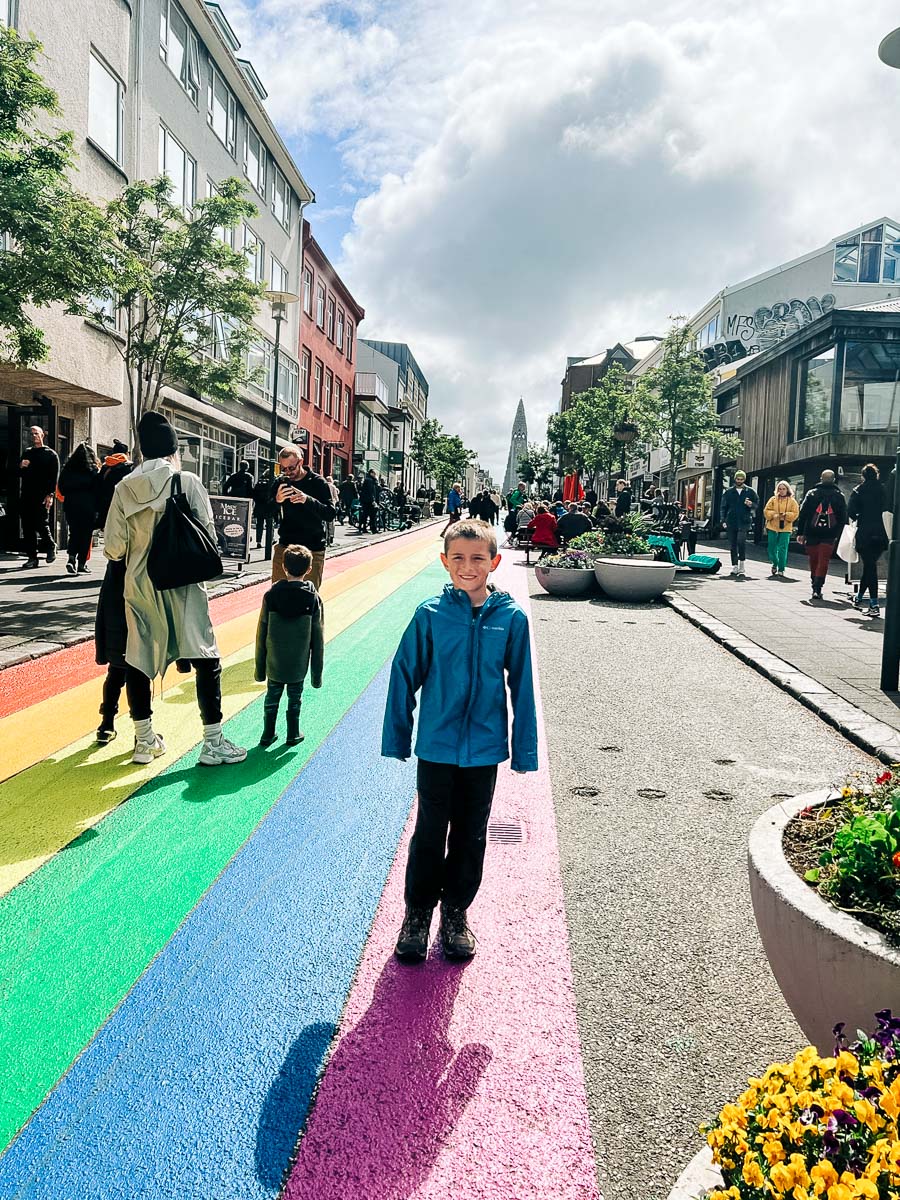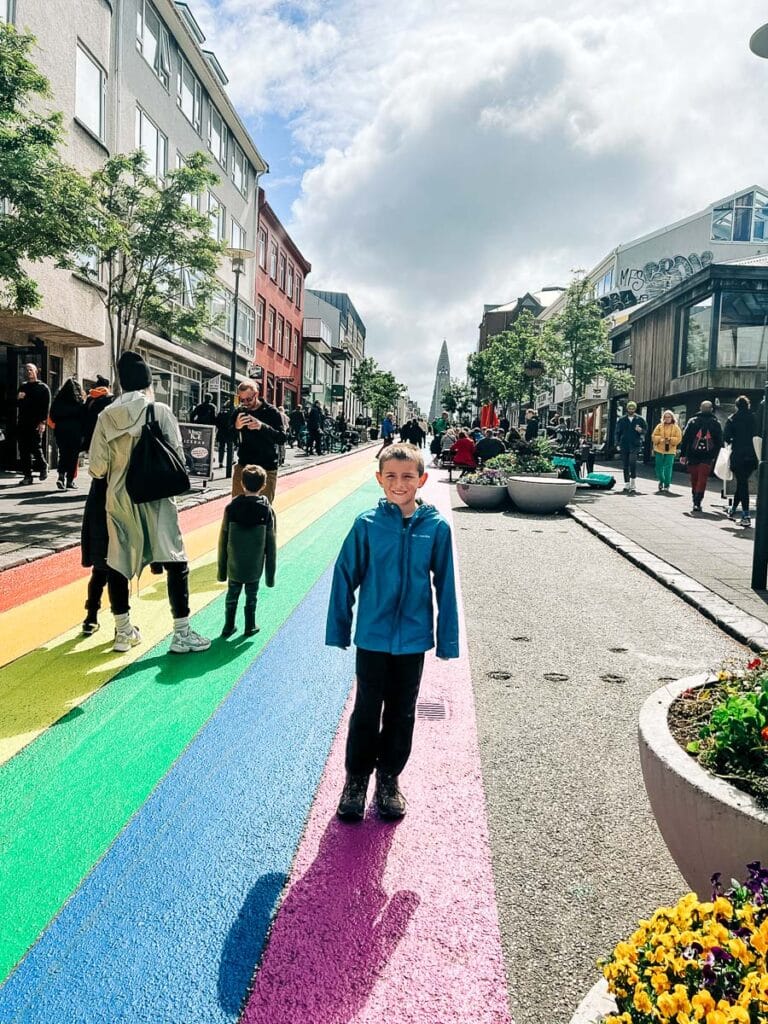 Take a stroll down Iceland's most colorful street. This is a great place to grab lunch at one of the many food vendors, or pop into Reykjavik Roasters for a coffee.
At the top of the rainbow road, you'll find the iconic Hallgrimskirkja Church. Depending on the day and time, you might even get a chance to take the elevator ride to the top.
Flyover Iceland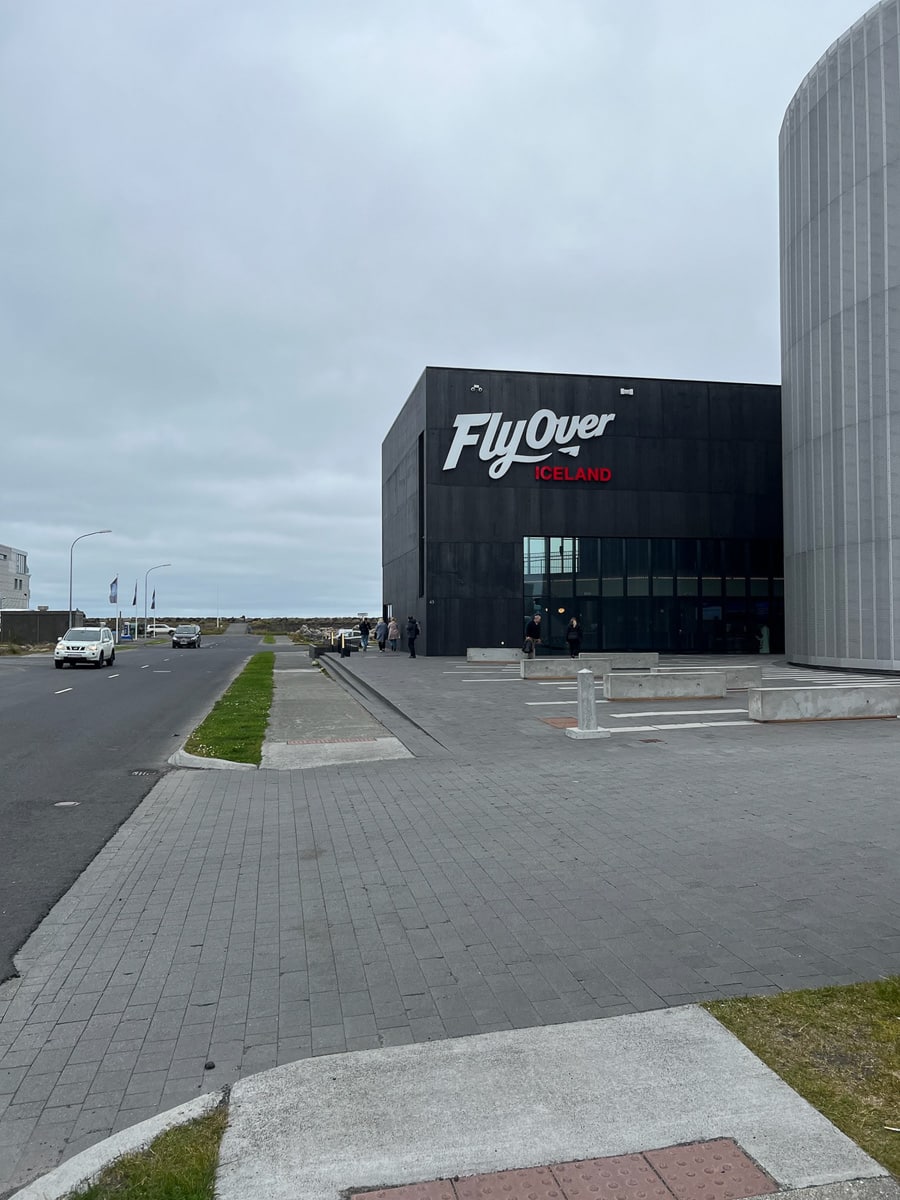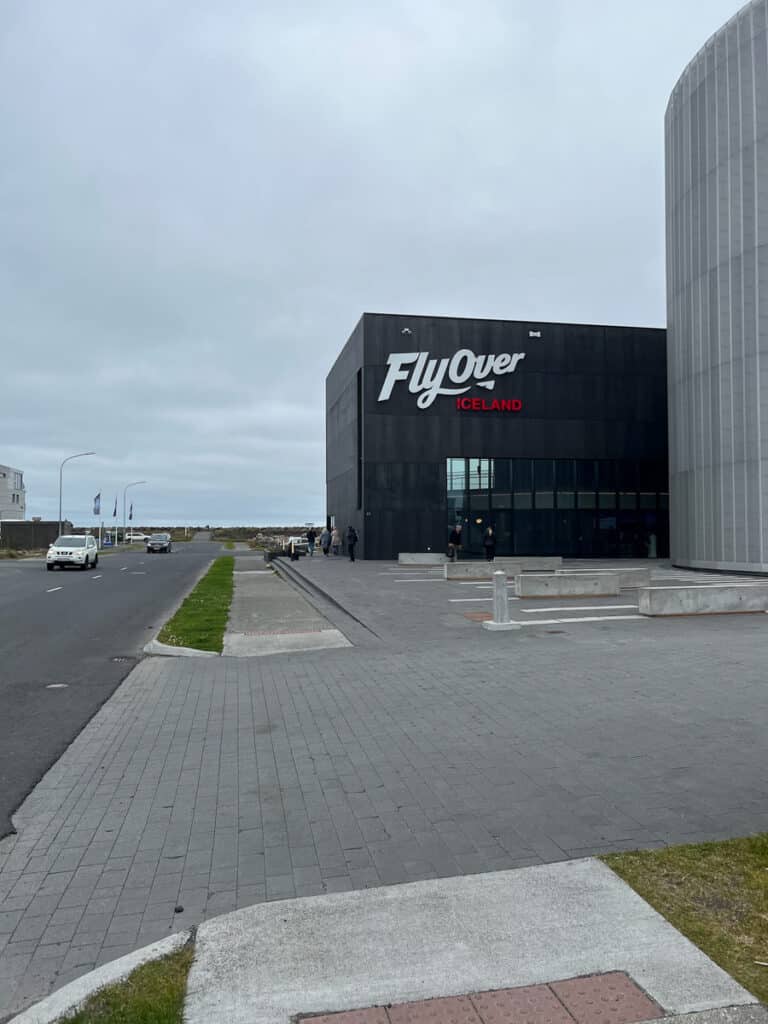 This interactive attraction was such a hit with my son that we had to go twice on our trip to Iceland! It's a simulated flight over the country, showing all the various terrain and landscapes.
And I have to say that this is so well done, I didn't even mind going back for seconds. You can check availability and book tickets here.
Whales of Iceland Museum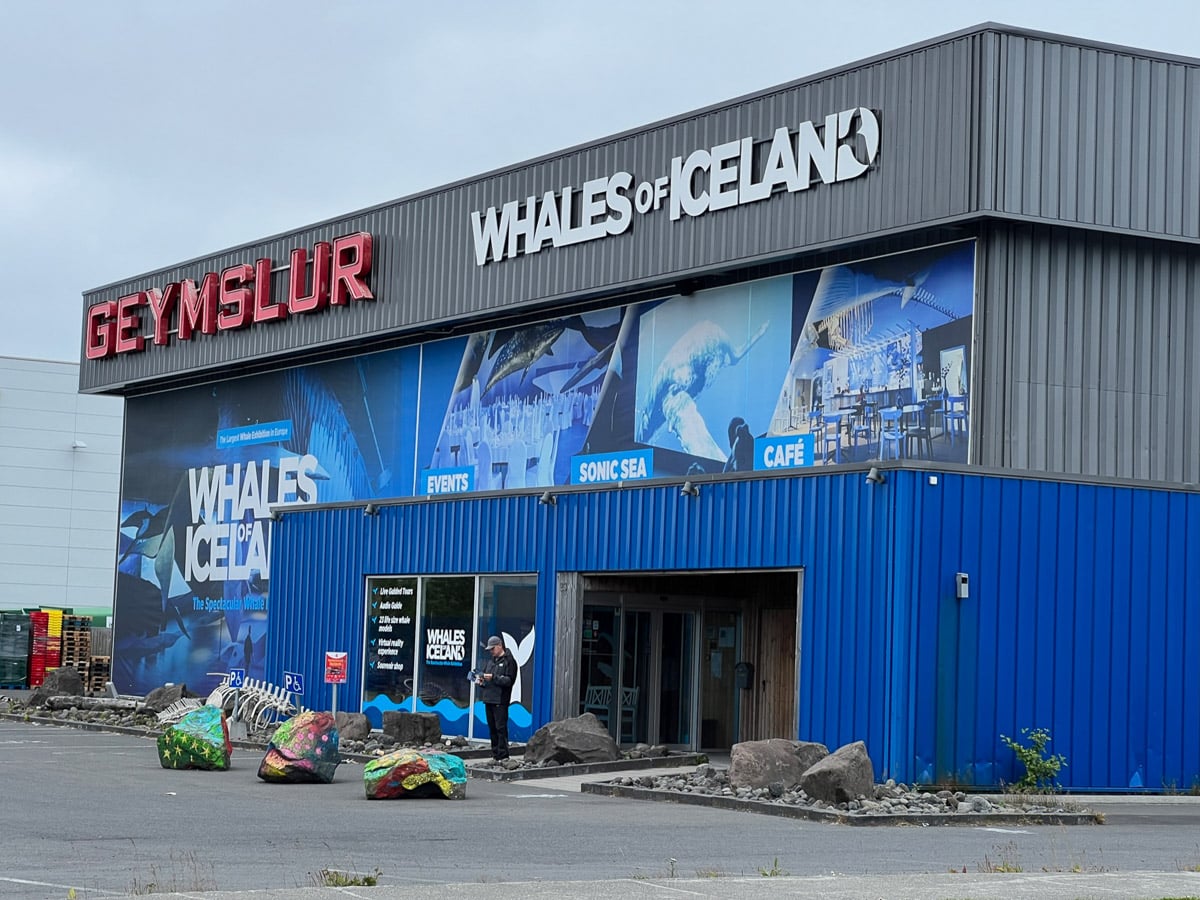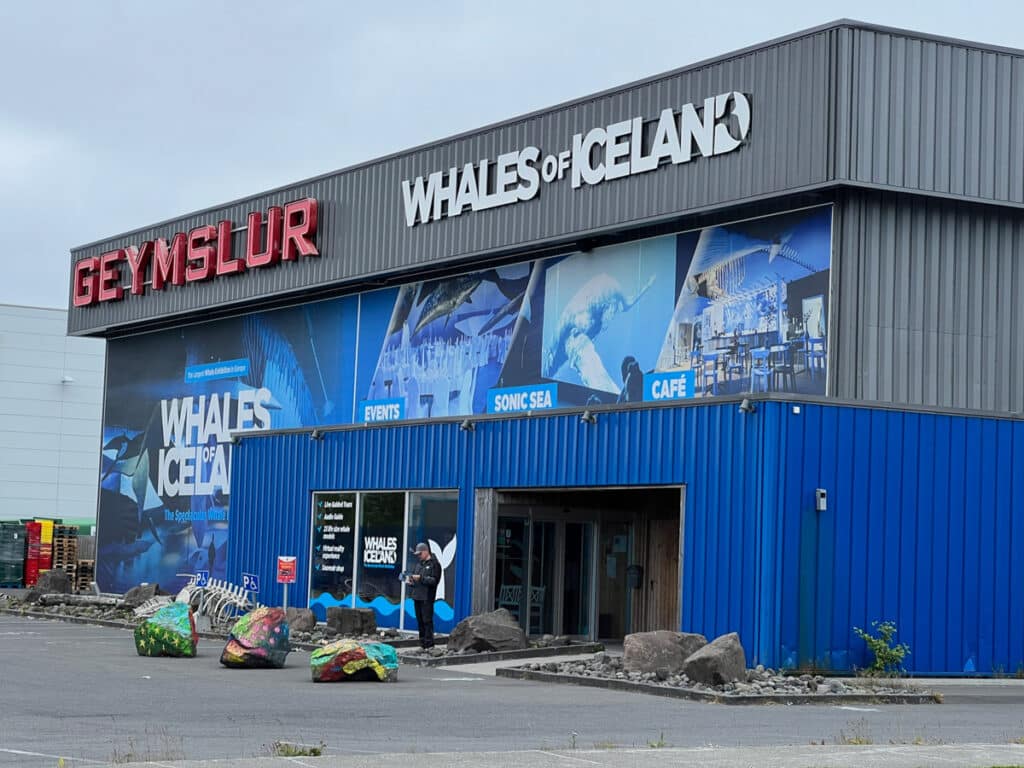 If a whale watching excursion isn't in the cards, it's still worth a stop at the Whale Museum to learn all about the various types of whales that can be found in Iceland, complete with life sized models of whales and interactive exhibits.
You can read reviews and book your museum tickets here.
Eat Hot Dogs at Bæjarins Beztu Pylsur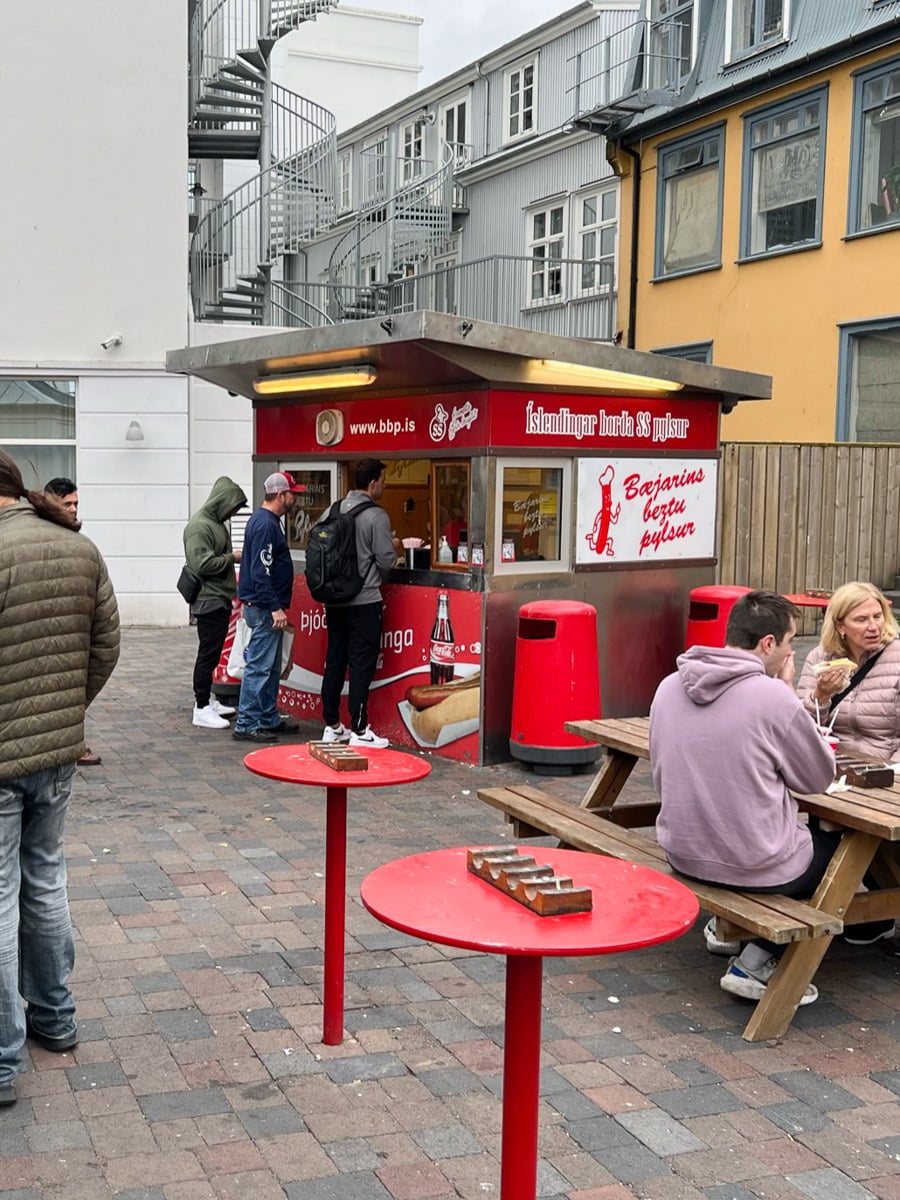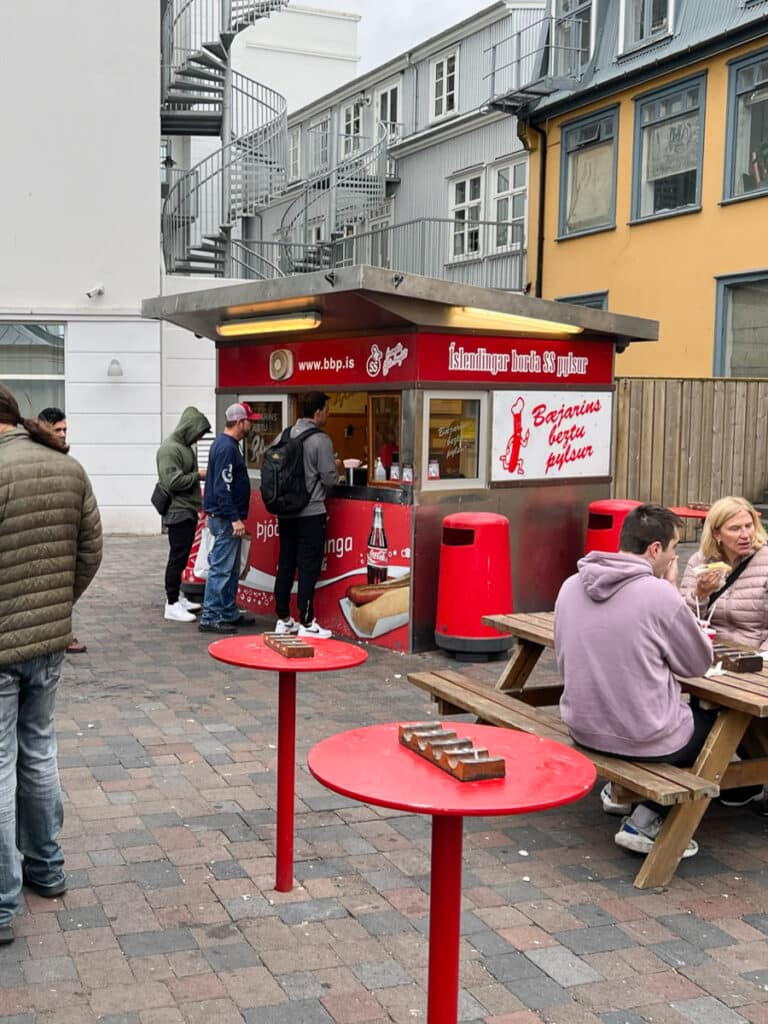 This famous food stall has been featured on just about every TV show I've ever seen on Iceland. They're known for their popular Icelandic Hot Dogs, which have become something of an icon in Icelandic cuisine. Be sure to grab one (or two) while you're in Downtown Reykjavik! You can find their location info here.
Grasagarður Botanical Garden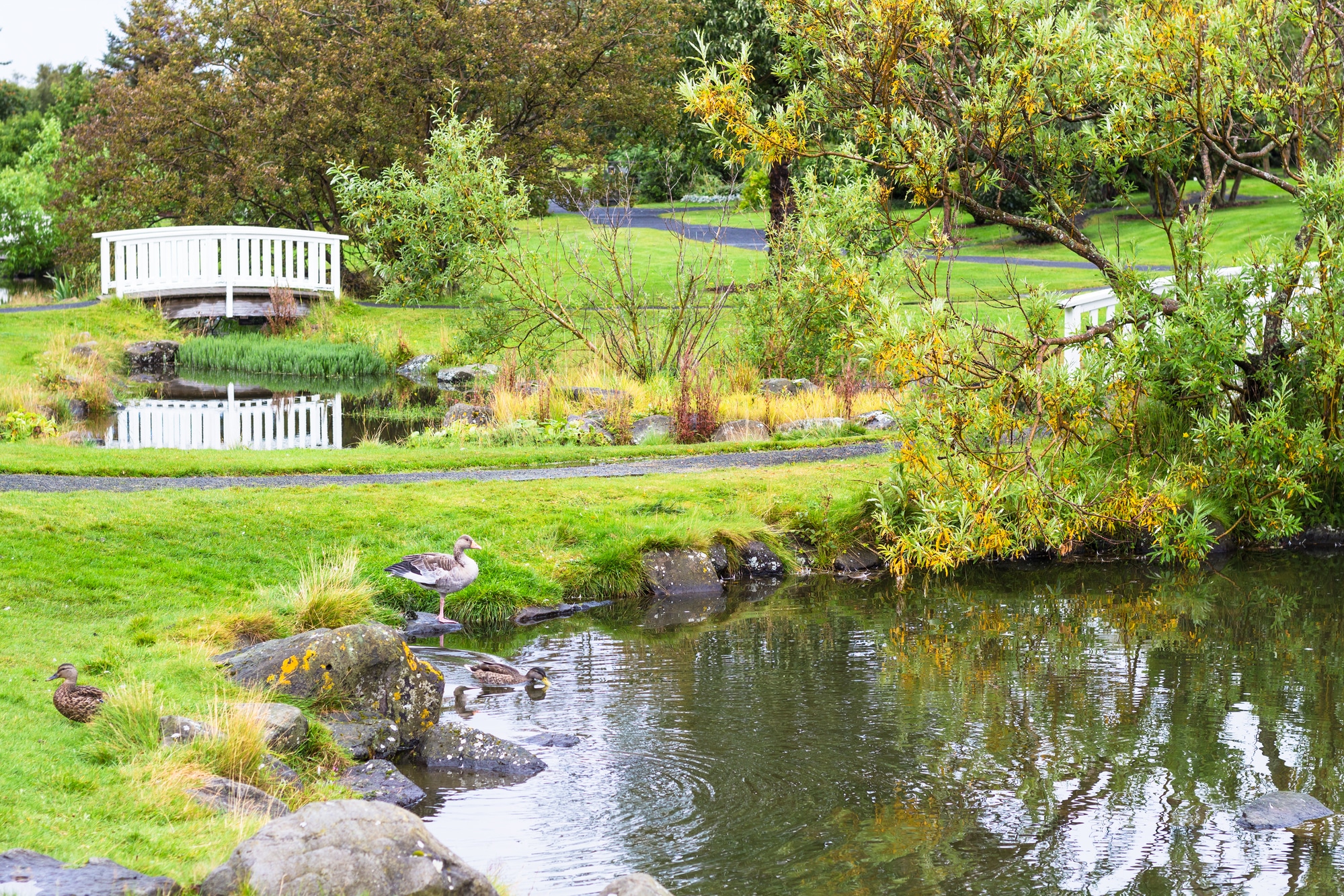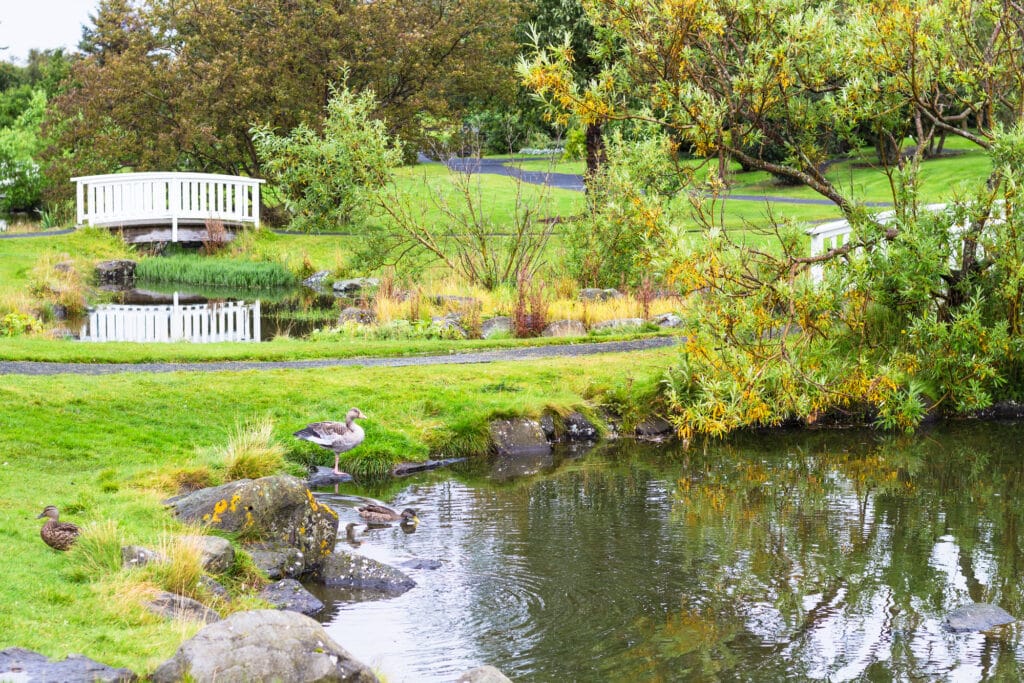 You might be surprised to find a beautiful botanical garden in the heart of Reykjavik! But this is a great place to take a break in the summertime. And it's free!
Take a stroll through the gardens and have lunch at their small garden bistro.
Reykjavik Zoo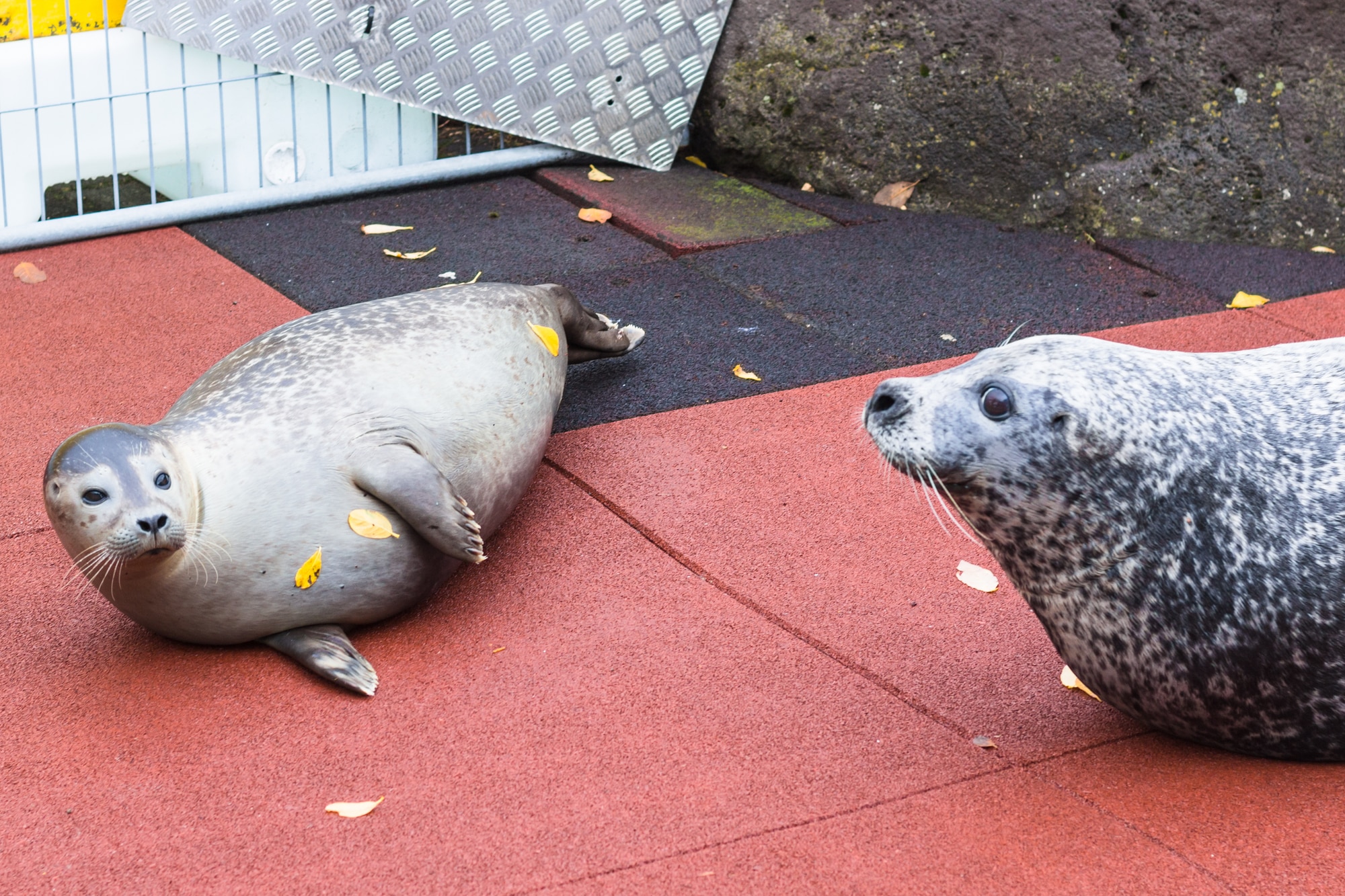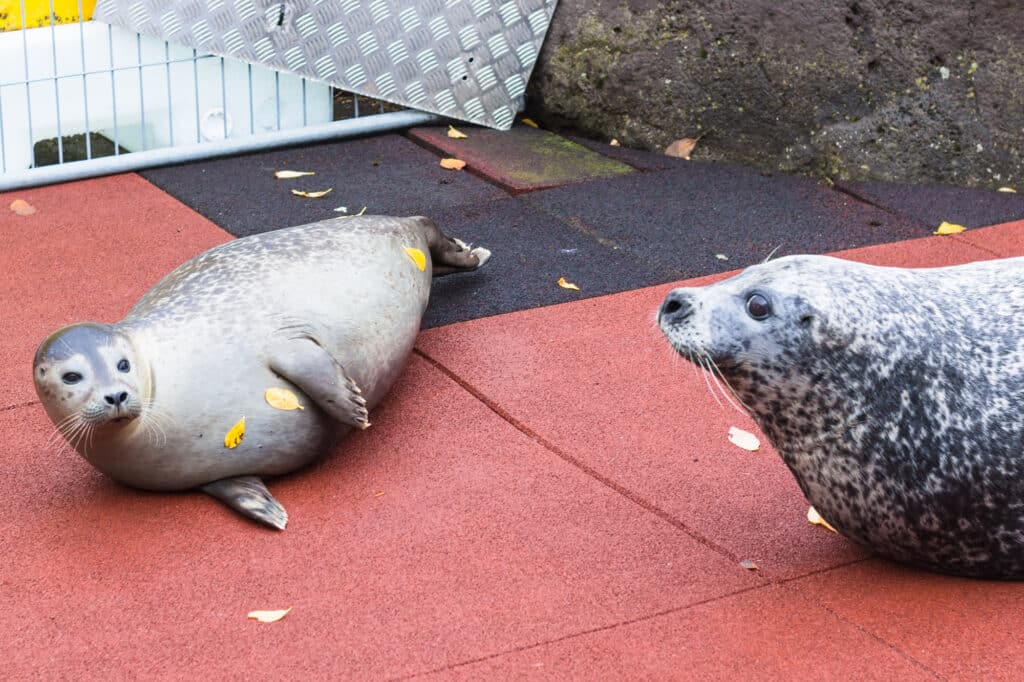 And in the same neighborhood as the botanical garden, you'll find Reykjavik Zoo. Is it a big zoo? Well, no. Think more along the lines of Central Park Zoo. But it's definitely a fun time filler with kids! They have a variety of Icelandic farm animals, plus a few small rides for the kids.
And if you're planning to visit the zoo, consider grabbing a Reykjavik City Card, which includes access to the zoo, the city's thermal pools, and the popular Settlement and Maritime Museums.
Visit a Thermal Pool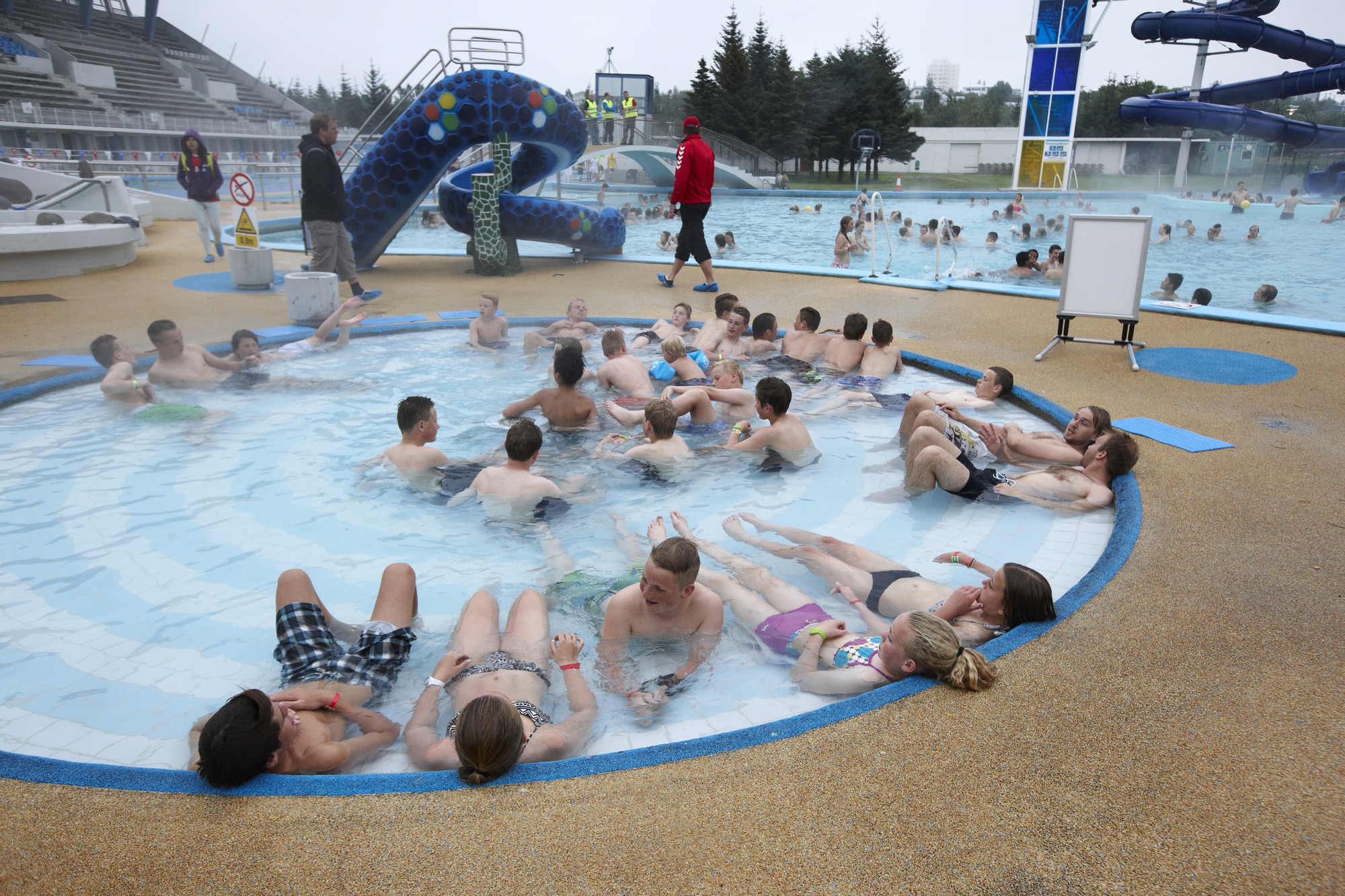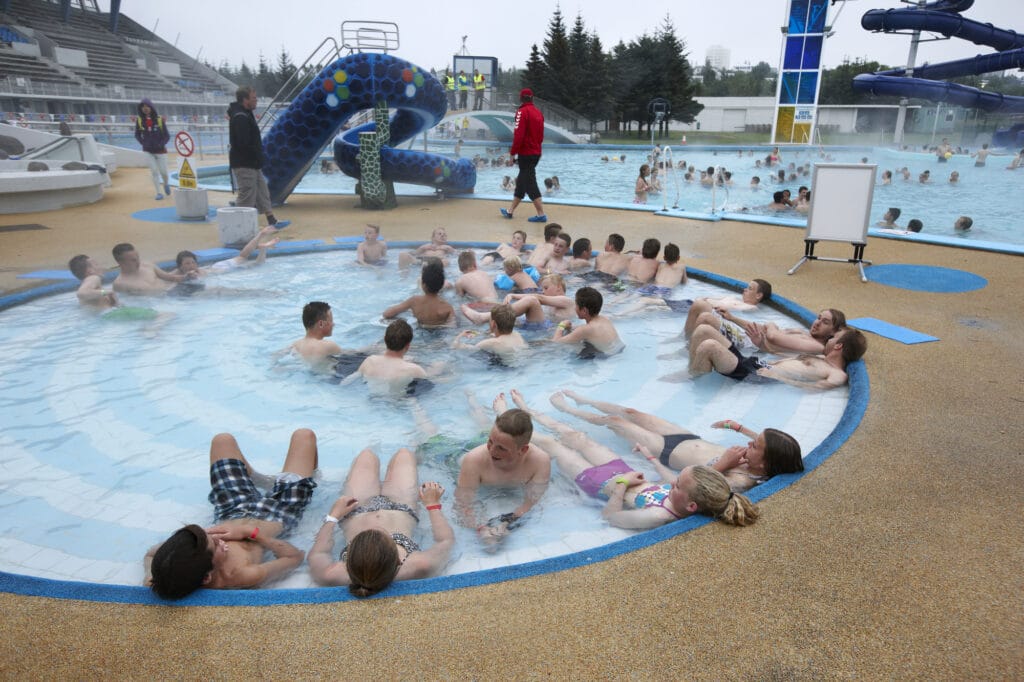 Just about every town in Iceland has a local geothermal pool, and Reykjavik is no exception. Check out the warm water pools and let the kids burn off some energy at this local favorite.
The two public pools in Downtown Reykjavik are Sundhöllin and Laugardalslaug. The former is more basic, while the latter has a larger pool complex with slides and other fun stuff for the kids.
Ice Cream at Omnom
If you've been dreaming up your Iceland vacation for a while now, you've probably seen the Zac Efron show that made this little ice cream and chocolate shop world famous.
Their chocolate is absolutely delicious, but at their shop in Downtown Reykjavik, it's all about the ice cream treats!
Explore the Harbor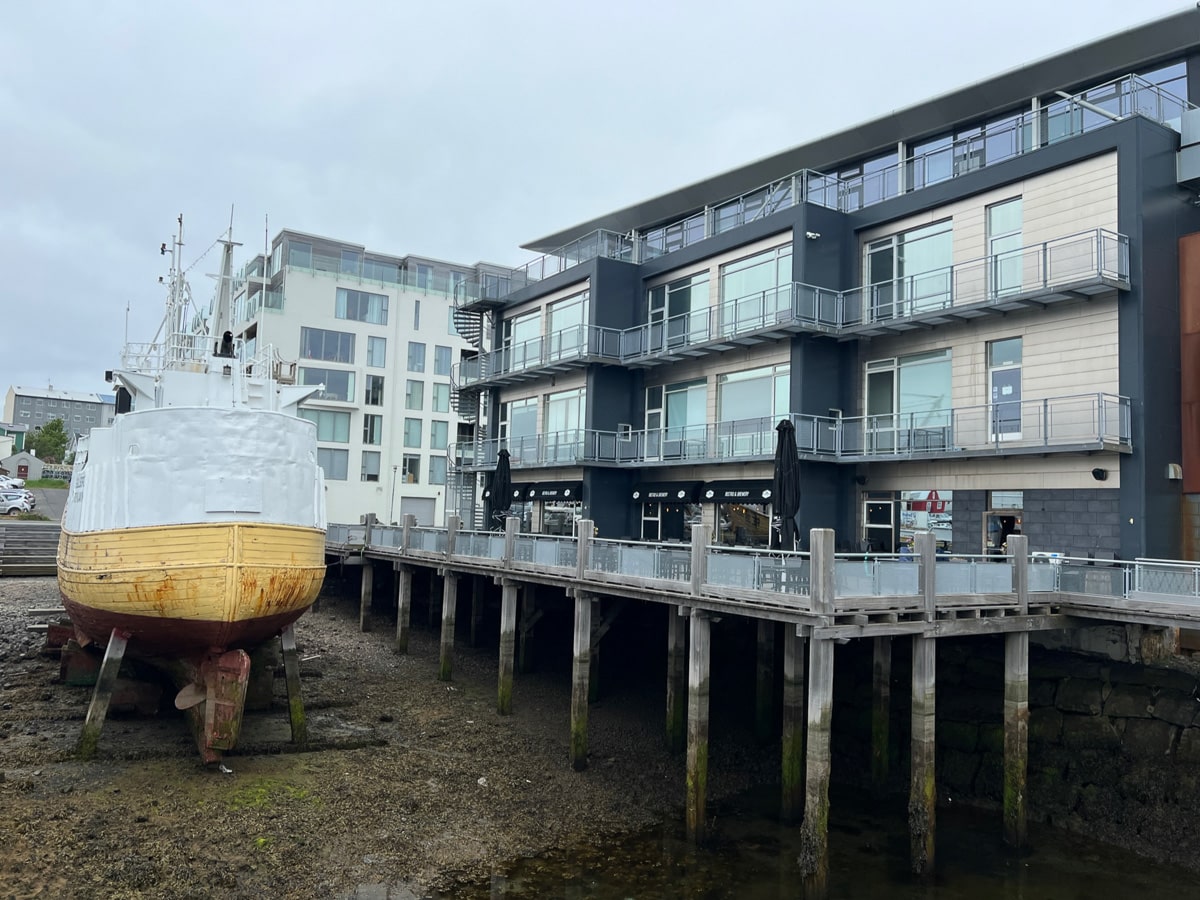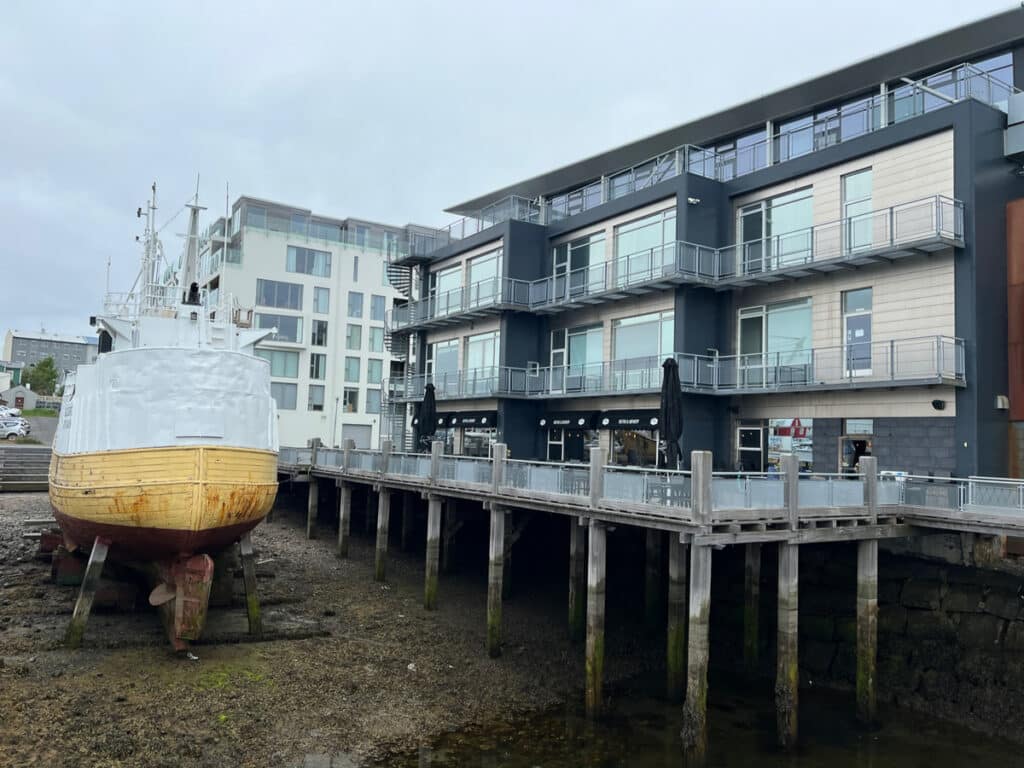 Check out the ships in Reykjavik's Old Harbor. Explore the Marine Museum, grab lunch at the Grandi Mathöll Food Hall, and try your luck at spotting whales in the harbor!
Whale Watching Tour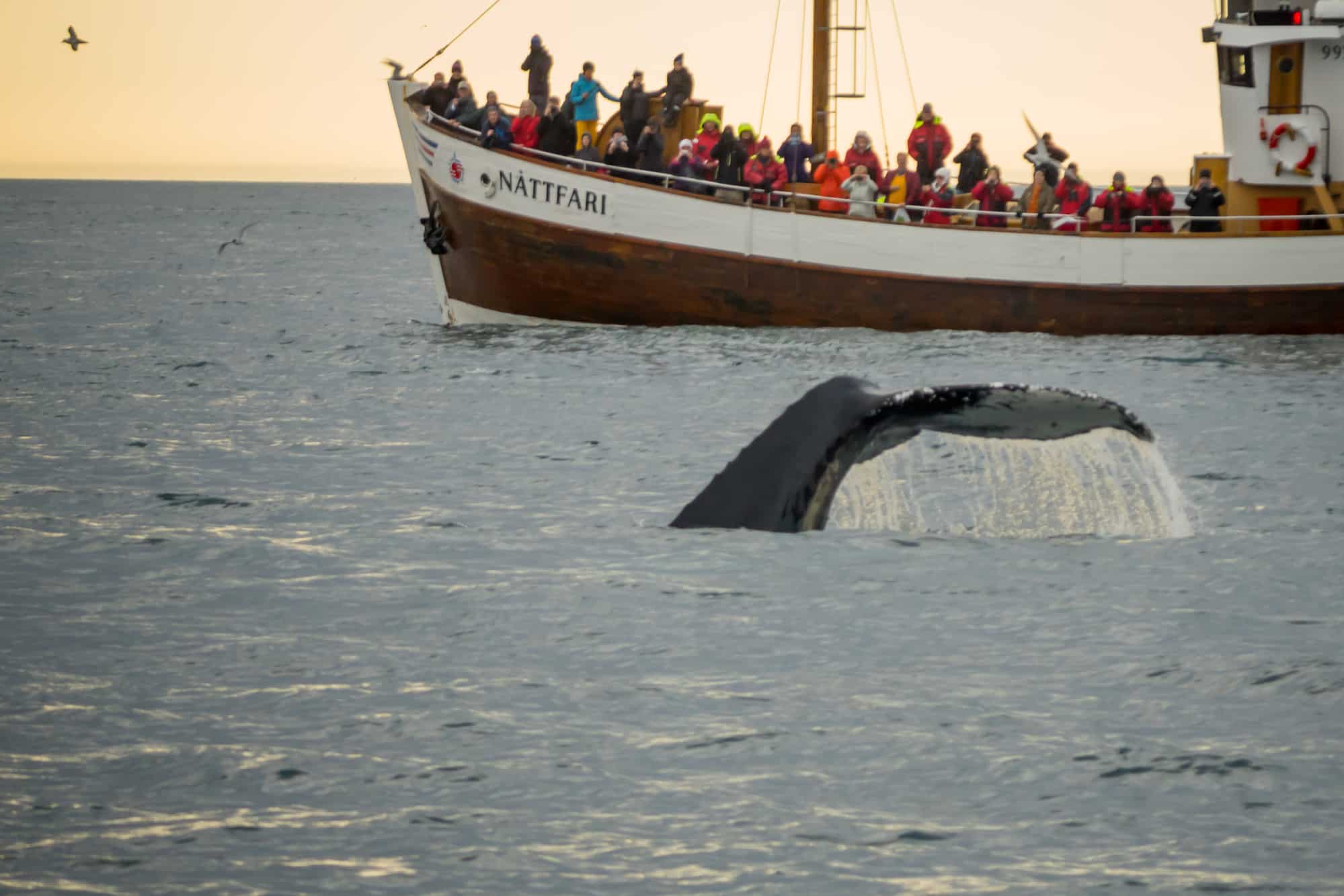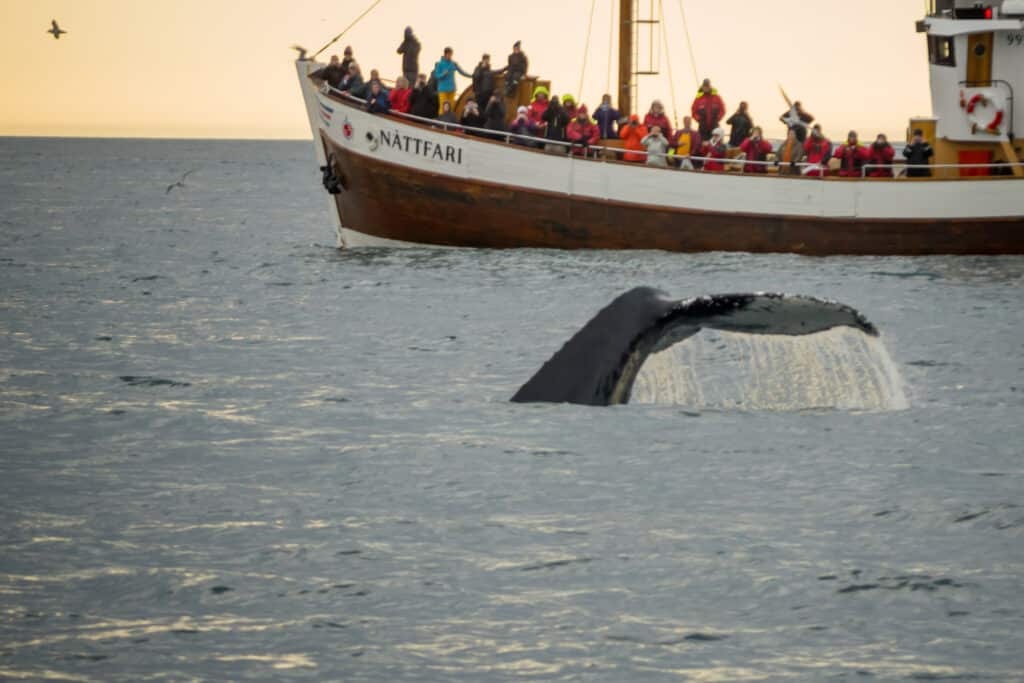 For the wildlife lovers, be sure to get yourself on a whale watching tour. You'll find everything from the large tourist boats to smaller group tours on luxury yachts.
And they all have one goal in mind – get you close to the whales! (Some of them will take you to spot puffins too.)
If you're thinking of booking one of these excursions, these tour providers are popular and reliable choices:
More Iceland Trip Planning Resources
If you're planning the ultimate trip to Iceland, be sure to check out these other helpful articles: