A Complete Toiletries List for travel. Find the Best Toiletries for Travel, and Plan What Toiletries to Pack for a Trip. Includes Recommendations for the Best Travel Toiletries Bag, and Tips for Taking Toiletries on Planes.


Disclosure: This Toiletries List for Travel guide contains affiliate links. That means we earn a commission when you use the links on this site to book a hotel, buy your travel insurance, shop for travel essentials, etc.. You don't pay anything extra. If you'd like to learn more about how this works, you can read more under our Disclaimer page.
With more than 15 travel-filled years under our belts, we like to think we're fairly experienced packers. And as our travel style has evolved from shoestring backpackers to boutique hotels, our travel toiletries kit has changed too. This gives us the unique perspective to write about the different kinds of toiletries needed for travel…whatever kind of travel you're doing.
From experiments with solid shampoo (positive) to trying out mini travel bottle sets to save space (good for short trips), we've tried it all to save on space and weight, up the luxury of our toiletries kit, and eliminate leaks, spills, and unexpected liquid explosions from bumpy bus rides and airplane pressurization (gross).
In this post, we've tried to aggregate all that knowledge and experience into one spot, and create a massive list of toiletries to pack for vacation.
Because we're just had our first baby and family travel is becoming more relevant to us personally, we've also included a baby toiletries list, a list of toiletries for girls, and a boys toiletries list as well. Our 8.5 month baby has been to 6 countries now, and we have country number 7 planned and coming up. We feel we've got some experience in this regard – learn from our mistakes, people!
With that intro out of the way, we hope this massive resource is helpful. Be sure to bookmark it, share it with friends, and pin it if you find it useful, as we would also love to help travelers who haven't found our website yet!

What Toiletries to Pack for a Holiday – Table of Contents
---
Toiletries List for Travel: Essential Toiletries to Pack for a Trip
A Basic List of Toiletries to Pack for Vacation
Regardless of whether you're a man or woman, luxury traveler or backpacker, there are some essential toiletries for travel that apply to everyone.
Shampoo: Unless you're sporting a buzz cut, you'll have to clean your hair somehow. Some hotels provide shampoo, but we've found quality varies from property to property, and have noticed a trend toward "2-in-1" combo products recently, combining body wash and shampoo, even at relatively high-end properties. If that works for you, great. If not, pack your own.
Soap or Body Wash: A good old fashioned bar of soap works, but a word of warning if you'll be changing hotels often: bring a specific soap case along, and dry off the bar as much as possible before packing it, or you'll lose some of the bar to that gunky, soft soap consistency that develops when part of the soap is wet for too long. You can also opt for a body wash, or an all-in-one that works for hair and body.
Moisturizer: The minimalist in me would love to bring an all-purpose moisturizer that works for face and body, but we never manage to do that. Instead, we put some of our normal at-home facial moisturizer in a travel bottle, and bring a tube of body moisturizer.
Facial Cleanser: Whatever you use at home works. If you're only away for a short trip, consider putting some of the cleanser in a travel bottle to save on space and weight.
Toothbrush, Toothpaste, Floss, and Mini Mouthwash: Bring at least a small amount of toothpaste to get you started, and then buy more if needed. Note that your preferred toothpaste might not be available in your destination, and if you're staying on a resort, it can be a pain to get into town to shop sometimes. That said, some destinations have different and exotic toothpaste that you might want to try: we always stock up on Marvis toothpaste when we're in Italy, and then we feel super fancy for awhile.
Sunscreen: Bring the highest SPF you can find that makes sense for your destination. While it's obvious you need to bring sun protection for a beach vacation, don't underestimate how much sun you'll be exposed to on a city holiday or a winter holiday. On our city trips, we're often outside exploring for 8+ hours. Even on cloudy days, that adds up to a significant UV burden on your skin, especially if you're repeating it day after day.
Lip Balm with Sun Protection: There are people in this world that can get by without lip balm, but we certainly aren't those people. I find these things get lost easily, so pack a few: one for your day bag, one for your hotel's bedside table, and one extra, just in case. I usually have a minimum of 5 on the go at any time.
Bug Spray: Many travellers we know don't worry about bug spray unless they're going somewhere where mosquito-borne illnesses are a concern, but mosquito- and tick-borne illnesses are on the rise everywhere, meaning it's worth packing some protection with at least 20% DEET. Even where we live, in downtown Budapest, we're pretty aware of ticks each summer, and slather on the bug spray before we hit the park, even in urban areas like Margaret Island. Countless friends have gotten dengue fever and malaria on their travels, and some have contracted Zika and Lyme disease, which is no joke.
Antiperspirant: This one can be tricky to find in other countries. We've been in Europe for years now, and find most of the options here are actually deodorant, not antiperspirant. When we lived in Asia, Katie struggled to find a deodorant/antiperspirant combo that didn't contain "skin whitening ingredients." Definitely worth bringing your preferred brand from home.
2 Nail Brushes: We never travel without a nail brush. After being on an airplane and public transit, and after being out exploring all day, a thorough hand wash and scrub under the nails makes you feel so much better. While we take our nail brush everywhere, this is especially important if you're traveling somewhere where traveller's diarrhea and food-borne illness is common, as bacteria loves to live under your fingernails. We usually travel with two nail brushes: one for hands, and one for our feet, especially if we are going to a hot weather destination where we'll be wearing open shoes, flip flops, etc. Just be sure to label the "hands" and "feet" brushes so you don't get them mixed up.
Nail Clippers and Disposable Emery Board: Because no one likes talons for finger and toenails, and because hangnails and partially torn nails are the worst (and a good way to get a small infection).
Hand Sanitizer and Wet Wipes: Useful from the time you leave your front door until the time you're back! As airplane tray tables are one of the dirtiest places on a plane, we suggest packing the wet wipes in your airplane carry-on, and wiping down the tray table as soon as you sit down and before your meal.
Kleenex Packs/Tissues for Public Bathrooms: Perhaps you'll find yourself in the classiest of places all the time, and won't have to worry about public bathrooms or restaurants that run out of toilet paper. For the rest of us, pack some of those mini-tissue packs, and keep some with you at all times. I find in Europe, bathrooms are often out of toilet tissue, so I've adapted by having tissue packs with me at all times. And if you have tissue with you and there's a line-up for the toilet, earn yourself some good TP karma by passing on a few pieces to the next person to hit up your stall. With that in mind, make sure these are always included on your toiletries list for travel.
Tweezers: Useful for those weird chin hairs I've been getting since turning 36, and Geoff's single runaway eyebrow hair that we just can't tame. But also great for splinters, tick removal, emergency fixes to your eyeglass screws, and so much more.
Get yourself a toothbrush case, or opt for something like this folding travel toothbrush. Just don't do what we did for years and use a ziplock baggie – it gets gross pretty quick.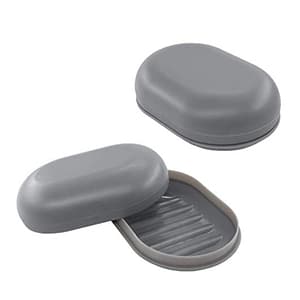 If you're travelling with a bar of soap, a case is essential to avoiding the dreaded soap gunk.
Check Prices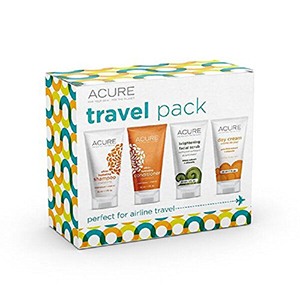 Lots of brands have travel packs that include essentials like shampoo and conditioner, as well as extras to add a little luxe to your trip. This one has a facial scrub and day cream.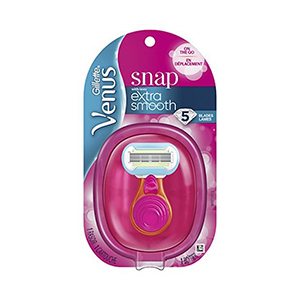 If you feel like saying yes to super smooth pits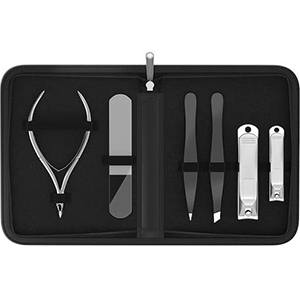 Travel grooming kit is a must for longer trips. For short trips, nail clippers and tweezers are our "must brings" and a nail file is a nice to have.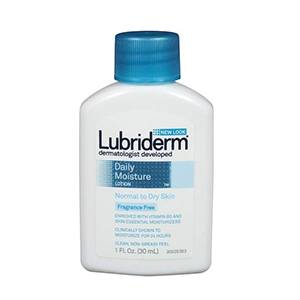 Some destinations (like Calgary) are super dry, and moisturizer is a must. When going to humid destinations, we pack moisturizer on a case-by-case basis. We always try to go with something basic and fragrance free, especially if we're going to be on airplanes or in enclosed spaces.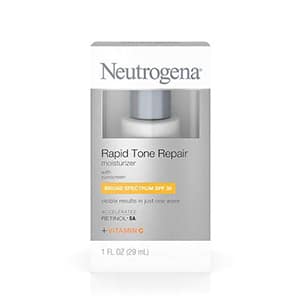 Sunscreen everyday, even in winter and on cloudy days.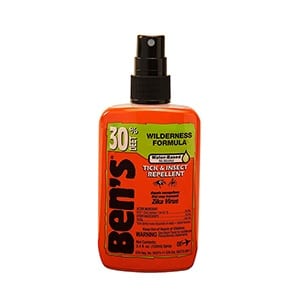 Bug spray is a good to have even in city destinations where mosquitos and ticks can be a problem. We live in Budapest, where ticks can cause some nasty diseases, so we're pretty on the ball with bug spray.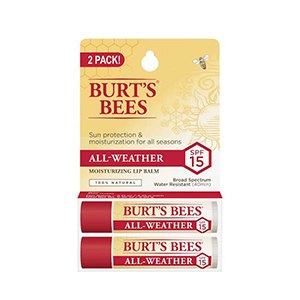 We are both hopelessly addicted to lip balm, and are fans of the Burt's Bees when we can get it.


Travel Toiletries for Women
While women should absolutely include those basics in their travel toiletries case, it's doubtful that list is going to suffice. There are probably some extras most women will want with them on their trip, but we've done our best to get you started.
Hair:
Shampoo for Travel
Conditioner for Travel
Conditioner is optional – I don't personally use it, as it just takes up too much space and weight. Hair oil is an alternative
Bodywash for Travel
Travel hairdryer, straightener, curling iron
Hair clips, pins, bands and elastics
Styling products
Face:
Cleanser and make-up remover
Makeup removal / Cleanser wipes
Moisturizer
Sunscreen
Makeup – Can save with tinted moisturizer. Also, I love some of my solid makeup options for travel, like Laura Mercier mineral stick
Comb/brush (foldable)
Toothbrush, paste and floss
Tweezers
Qtips and cotton pads
Body:
Bodywash
Moisturizer
Sunscreen
Razor, No Heat Wax Strips, or Hair Removal Cream
Travel hairdryer, straightener, curling iron
Hands and Feet:
Pumice stone – especially important if you're wearing sandals all day
Nail Clippers
Emery board
Nail Polish
Nail polish and remover pads
Feminine Hygiene: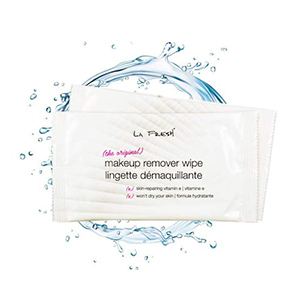 I try not to use these too often, because the earth definitely doesn't need us using more disposable crap. That said, they are great in a pinch, like when you have a red-eye flight or an overnight flight, or when your luggage gets lost. They have a place, but I try to be mindful.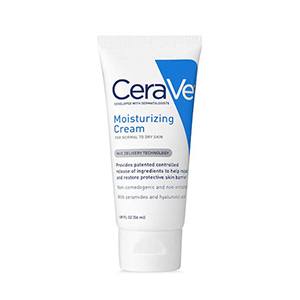 We tend to go with a pretty plain jane moisturizer to minimize skin irritation. One thing long-term travellers rarely talk about is how easy it is to get weird skin ailments when traveling. Sun, bugs, different water treatment – it all takes its toll.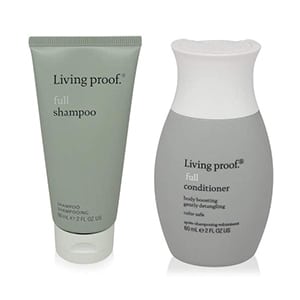 Shampoo and conditioner – you can go with classic liquid formulations, or try out solid shampoo and conditioner bars, which are good for space saving.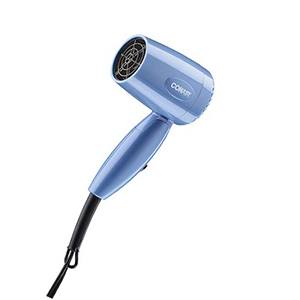 Bring hair appliances that work on different voltage systems, or bring a current convertor. Otherwise you'll blow the appliance (speaking from personal experience here).
Ditto for hair irons – either use a travel convertor or look for a straightener that can handle different voltage systems.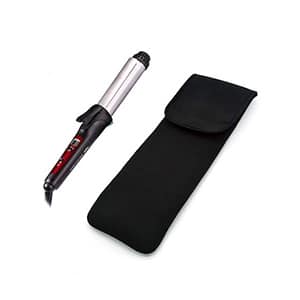 If you look for something that specifies it's a "travel" curling iron, it should be able to handle the different global voltages. Worth double checking though!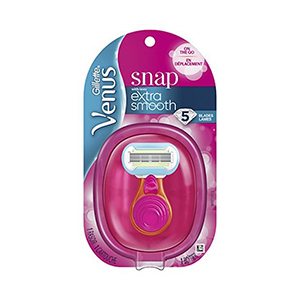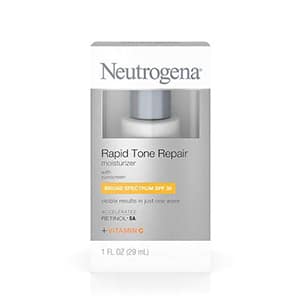 Travel Toiletries for Men
At the risk of generalizing , for many men the travel kit is a bit simpler. However, if you're like Geoff, you might be very particular about which brands you use. He will usually take his favorite moisturizer and pump some into a small container, as not everywhere carries it, and we've yet to find a travel sized version of it. Depending on the length or our trip, he may take his electric trimmer, although these days with his beard, he'll usually find a nice barber mid trip.
Hair:
Shampoo for Travel (better yet, a combo hair/body wash)
Styling products
Comb/Brush
Electric trimmer if needed
Face:
Beard wash & beard oil if needed (be careful with this and make sure you store oil in a separate sealable little bag- were speaking from experience here!)
Moisturizer
Sunscreen (suitable for face and head, if there's any thinning hair up there)
Toothbrush, paste and floss
Razor & Shaving Cream
Body:
Hands and Feet:


Travel Toiletries for Children
If you're travelling as a family, don't forget to pack the toiletries for kids your family is used to at home, or differs from the adult version for various reasons (safety, etc – sunscreen, bug spray).
Toiletries for Especially for Teenagers
Sunscreen for teenagers – something that won't add to the oiliness of their skin
Deep cleansing face wipes
Toiletries for Girls
Kid Safe Sunscreen
Kid Safe bug spray
Hairbands and elastics
No tangle conditioner or leave-in de-tangler spray (if you've ever been a little girl with long hair, you understand how essential this is)
Anti chafing cream
All-in-one lotion
Menstrual pads
Kids lip balm
Kids toothpaste (bring)
Razor if needed – usually can use body wash instead of shaving cream
Kids nail clippers
Shop for a Cute Toiletries Bag for Girls
Toiletries for Boys
Anti chafing cream (great for wearing shorts and skirts, but nice to have for boogie boarding, etc, too)
All-in-one lotion
Menstrual pads
Kids lip balm
Kids toothpaste (bring)
Razor if needed and shaving cream
Kids nail clippers
Find the Best Boys Toiletries Bag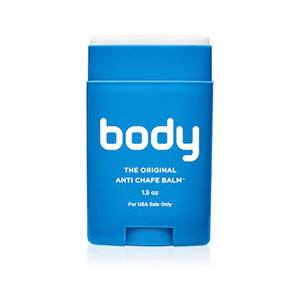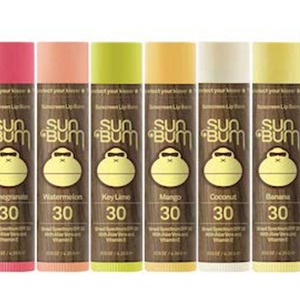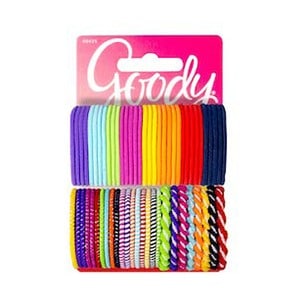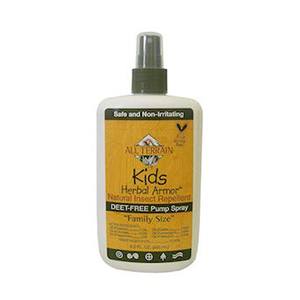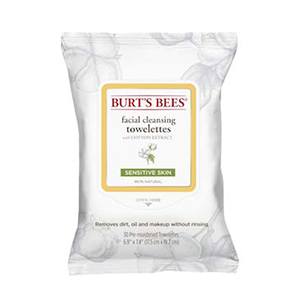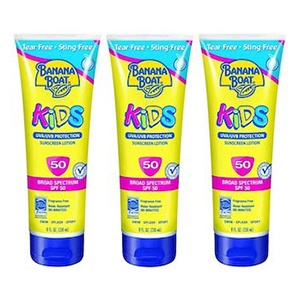 Toiletries for Babies
Travel baby bathtub, soft washcloth and dousing container. This is coming from experience, when I tried to clean our baby in a shower in our Airbnb, with a lot of screaming.
Baby bath towel
Bath toys
Baby hygiene kit (nail clippers, comb, etc)
Diaper rash cream
Baby lotion
Nasal aspirator and saline drops
Thermometer
A few notes about toiletries for newborn babies. Firstly, don't rely on hotel soap and products for your wee one, as they are likely too harsh for your babies sensitive skin. Secondly, newborns can't wear sunblock until they're 6 months, so if you're traveling when they're younger than that, you'll need to protect them with their clothing, accessories, pram hood, etc. We took our daughter to Amsterdam, Iceland, Mexico and the US and Canada before her 6-month birthday. We used a long-sleeved SPF shirt, pram hood, and wide brimmed hat to keep her out of the sun.
Obviously, this isn't all a baby needs to travel – just a basic baby toiletries checklist to get you going. As we don't cover first aid in this post, we haven't added things like pain relief and colic drops, but you'll probably want to bring those too, depending on the baby. We used gripe water A LOT in those early days, and it would have sucked to be without it. It's also worth saying that if you plan on using it, you probably want to bring infant fever medication/pain reliever (acetaminophen, paracetamol, etc) from your own country, with instructions in your own language. One of my biggest random worries about having a baby in Hungary was facing our daughter's first fever at 3 in the morning, and having to use Google translate to understand the medication instructions (we thus loaded up on infant meds in London and back in Canada).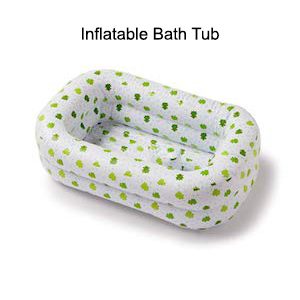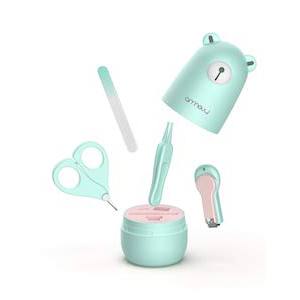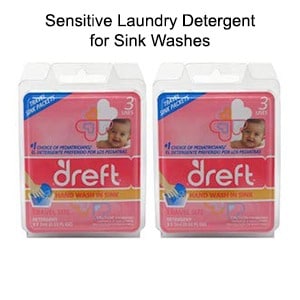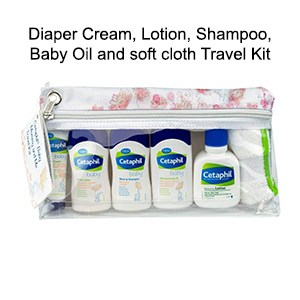 Toiletries List for Air Travel: Packing an Airport Toiletries Bag
With the glamorous days of airplane travel far, far behind us, these days it's worth spending a bit of time and money to pack specific toiletries for air travel, to make your trip less miserable and a bit more luxurious.
While you're certainly limited by government and airline travel toiletries rules, there are still a few things you can bring to make yourself more comfortable.
Our favorite picks for the best toiletries for plane travel include:
Face mister
Travel size moisturizer
Aromatherapy
Wet wipes
Hand sanitizer
Plastic toiletries bag to go through airport security
A more stylish toiletries bag for air travel
Shop for a TSA Toiletries Bag