We had the amazing opportunity to take a road trip down Iceland's South Coast on our recent family vacation to Iceland. And it sure was amazing- filled with magical waterfalls, beautiful black sand beaches, and cinematic scenery. Umi Hotel was one of seven hotels we visited on this bucket list trip – here's our full review!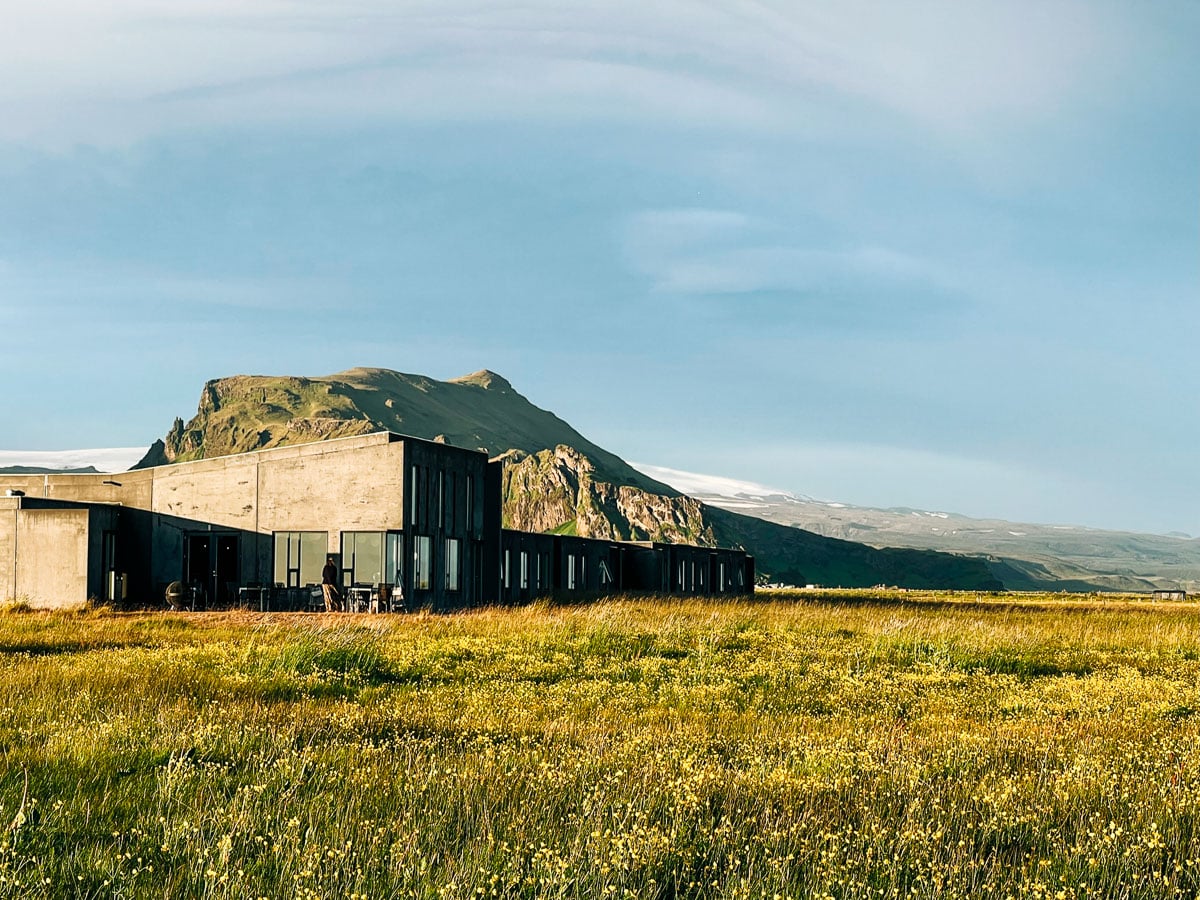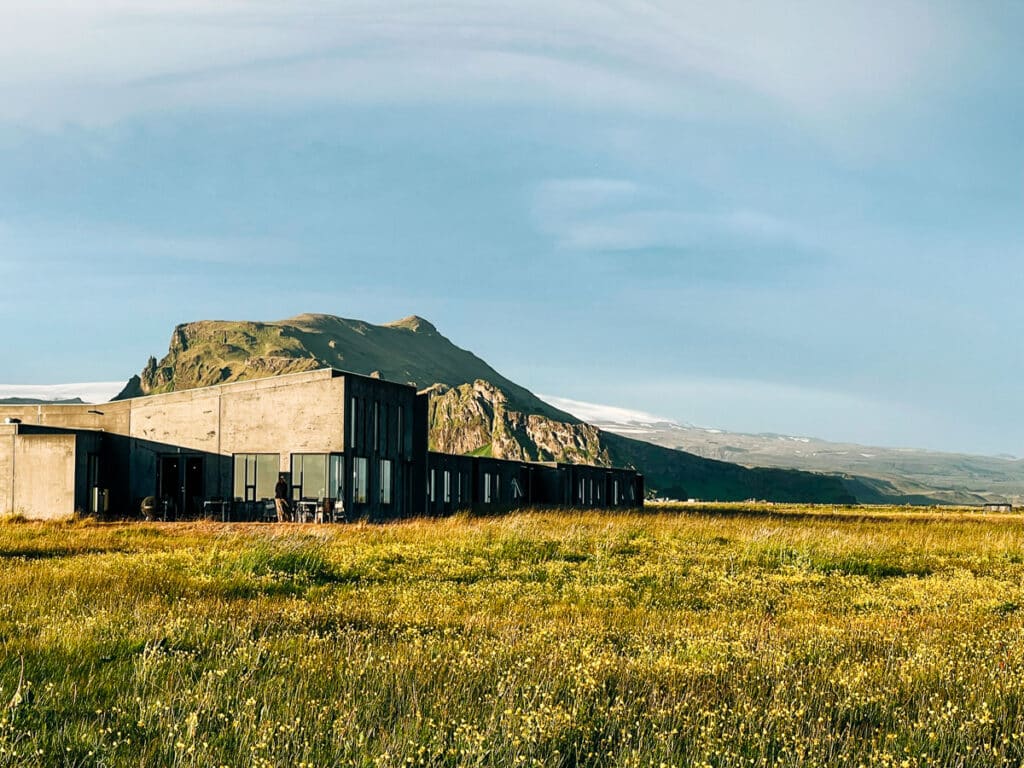 Umi Hotel was definitely a bit of a splurge, being one of the more expensive hotels we stayed at on our trip. But I have to say, it really was worth it. From the moment you pull up to this beautiful property, everything feels like a five star experience.
Location
Umi Hotel is located in Hvolsvöllur, along Iceland's South Coast, between Iceland's famous Golden Circle and the town of Vik. There is no "town" to be had here – the beautiful hotel stands on its own in an amazing secluded location with views of the glacier on one side and a pathway to a quiet black sand beach on the other.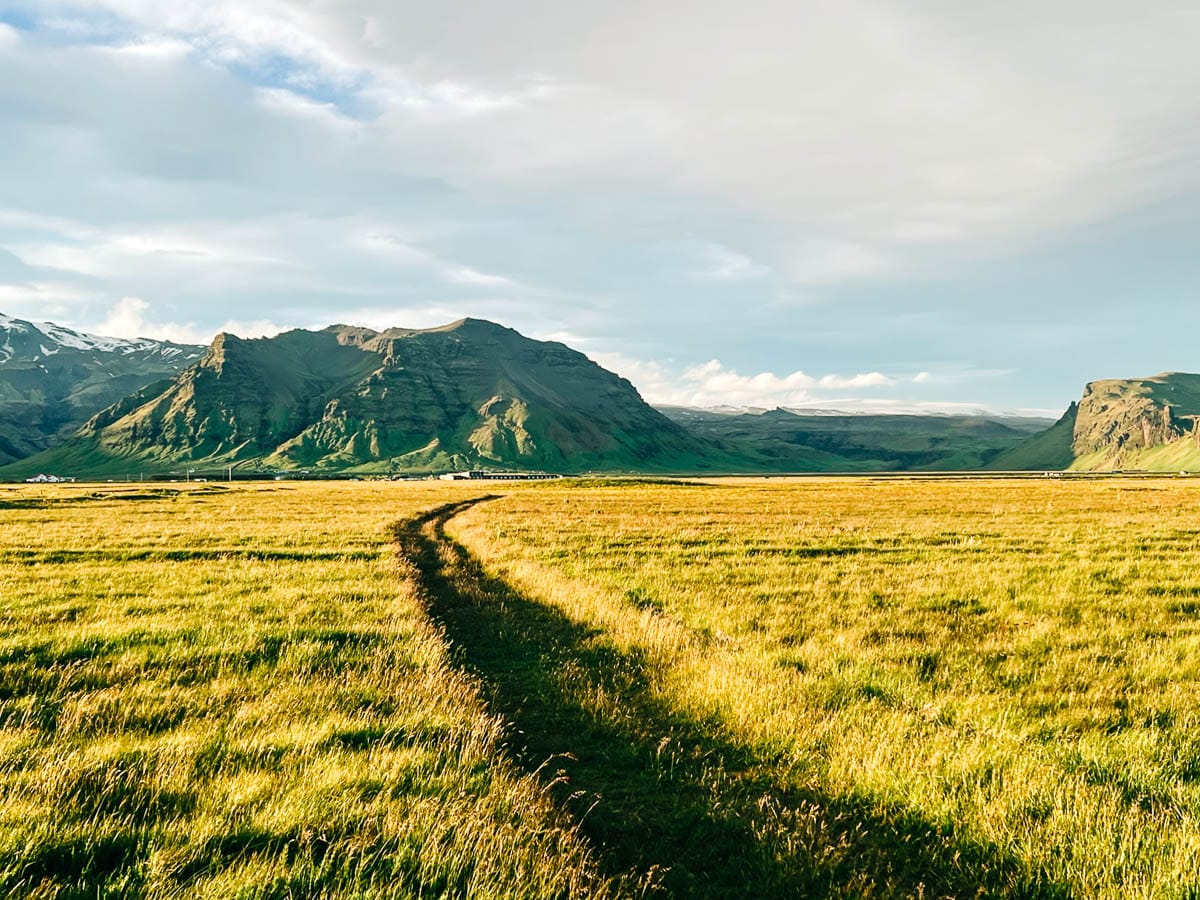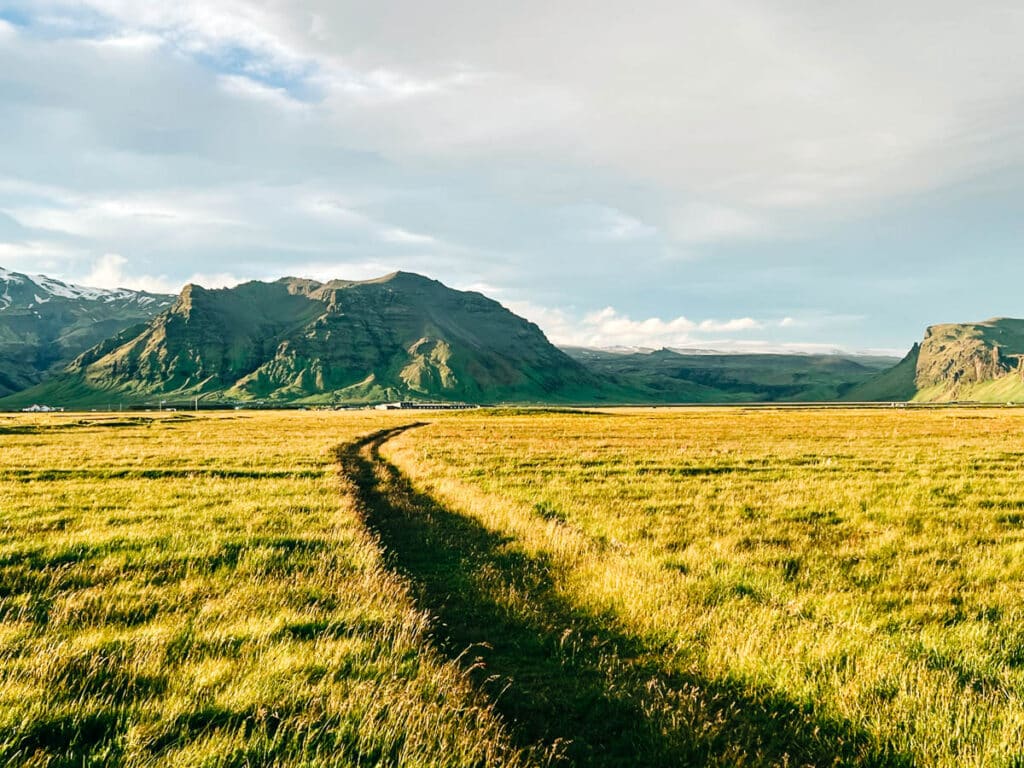 While you won't be walking to any restaurants or sites from here, it is still a very convenient place to stop while driving the southern coast. It's perfectly located about 15 minutes east of the famous Seljalandsfoss Waterfall and a15 minutes west of Skogafoss Waterfall – making it a great home base to explore these attractions.
And it has easy walking access to a beautiful black sand beach!
The Black Sand Beach
In my opinion, the ability to walk down to this lovely beach is reason enough to stay at Umi Hotel. There's a lovely walking trail that leads right from the hotel down to the coast.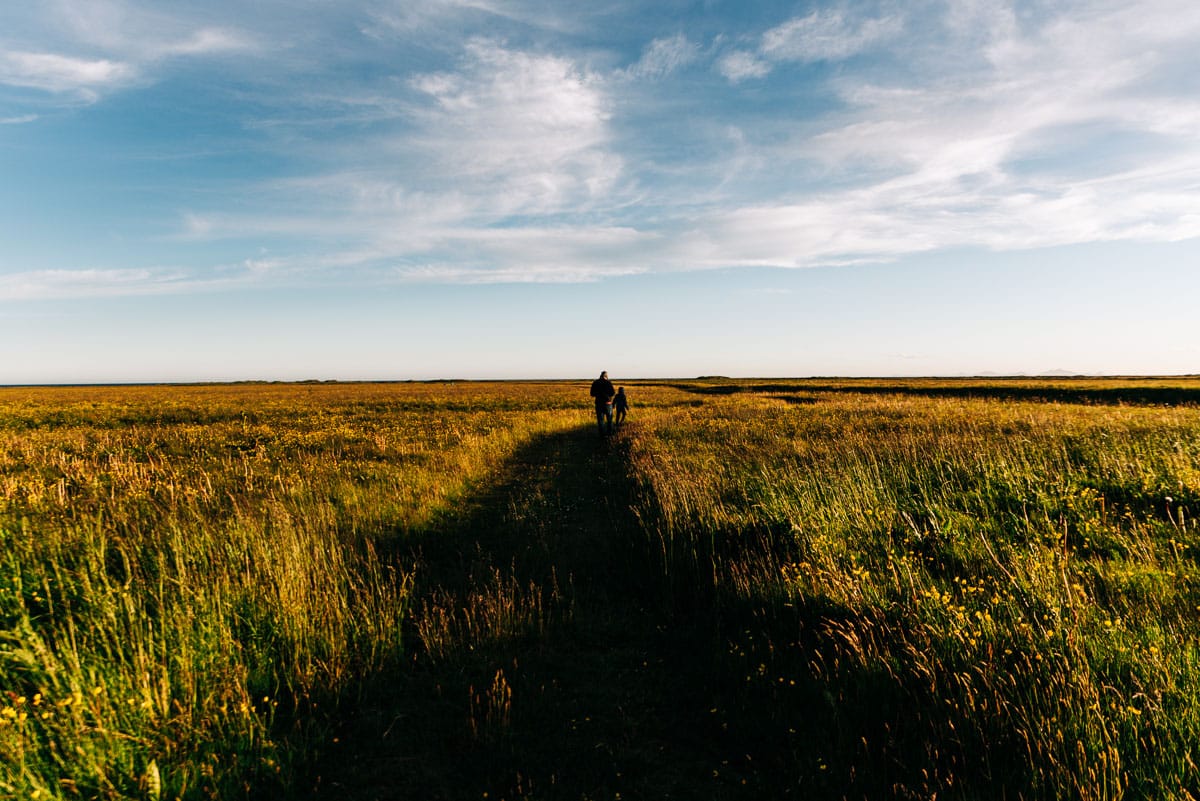 We took a stroll down to the beach after dinner one evening, and it was honestly one of the most relaxing and enjoyable nights of our whole Iceland vacation.
The walk took us about 10-15 minutes, with beautiful views all along the way. And at the end, you're greeted with a sprawling black sand beach. It was absolutely gorgeous and deserted when we visited at 10pm.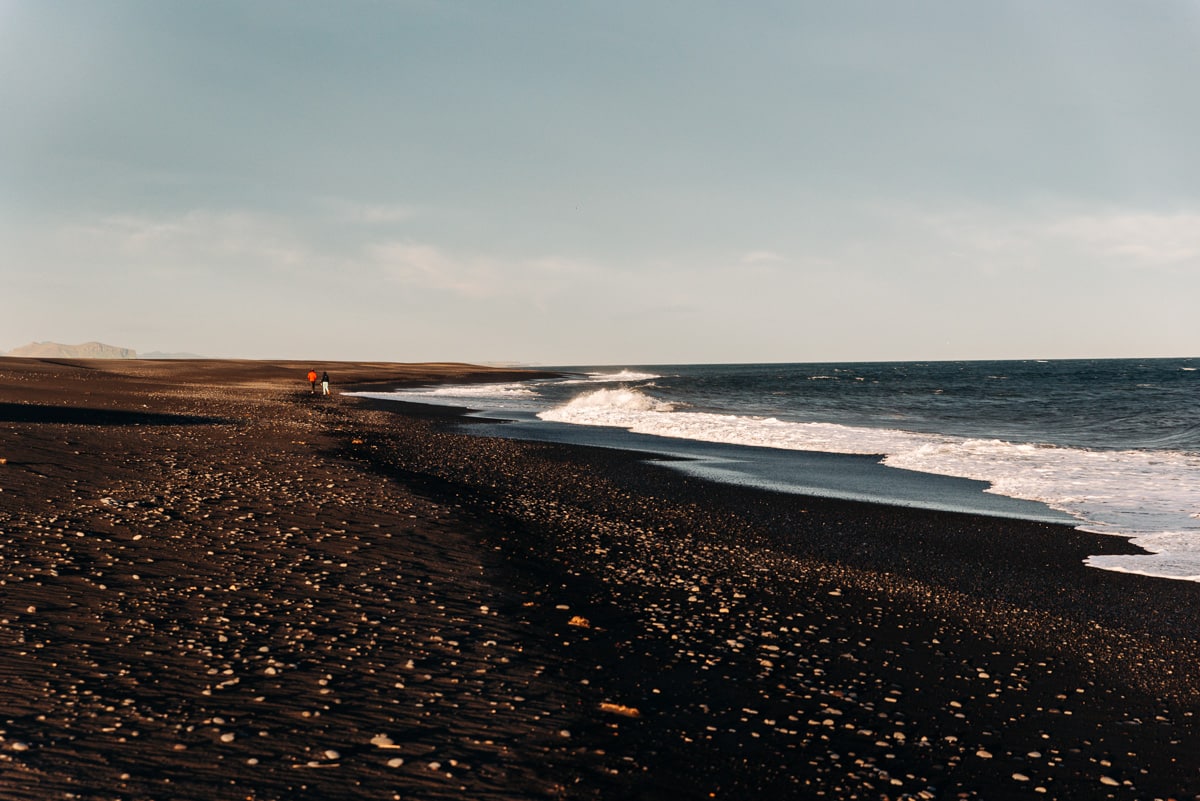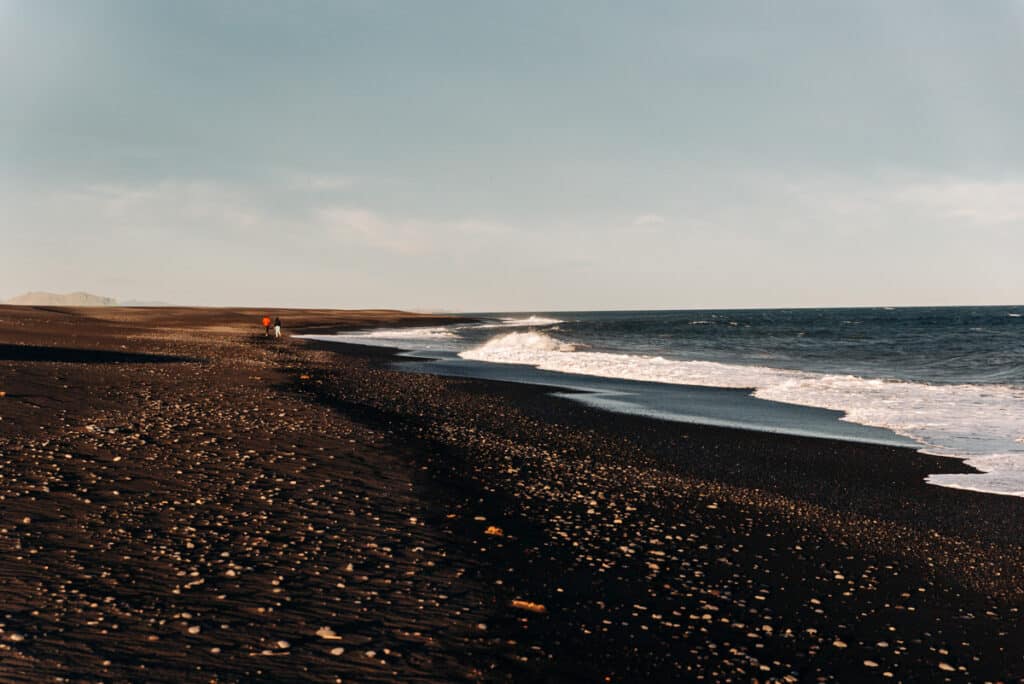 We spent quite a bit of time there just enjoying the quiet night and watching the waves roll in. We even got a chance to build some black sandcastles.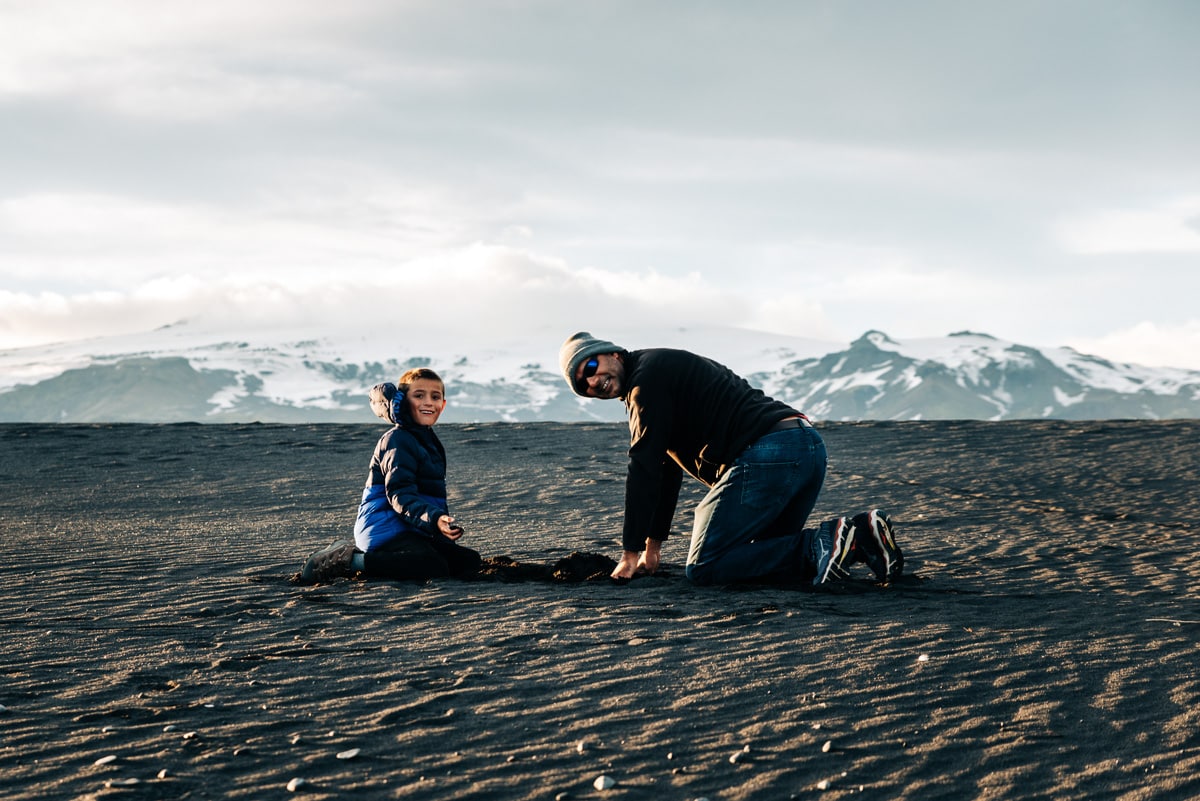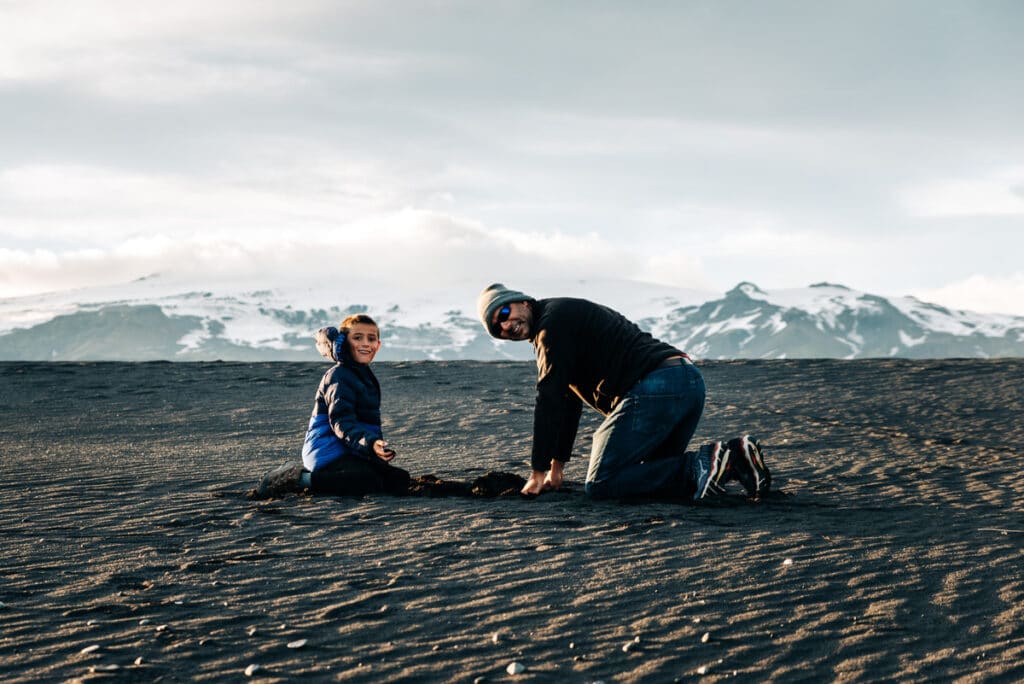 The Rooms
The room itself was very comfortable as well, with a great view of the mountains in the midnight sun! I can't imagine that any of the rooms would have a bad view, as they are all either facing the mountains or the coastline.
I took this lovely photo of the midnight sun right from the hotel room window!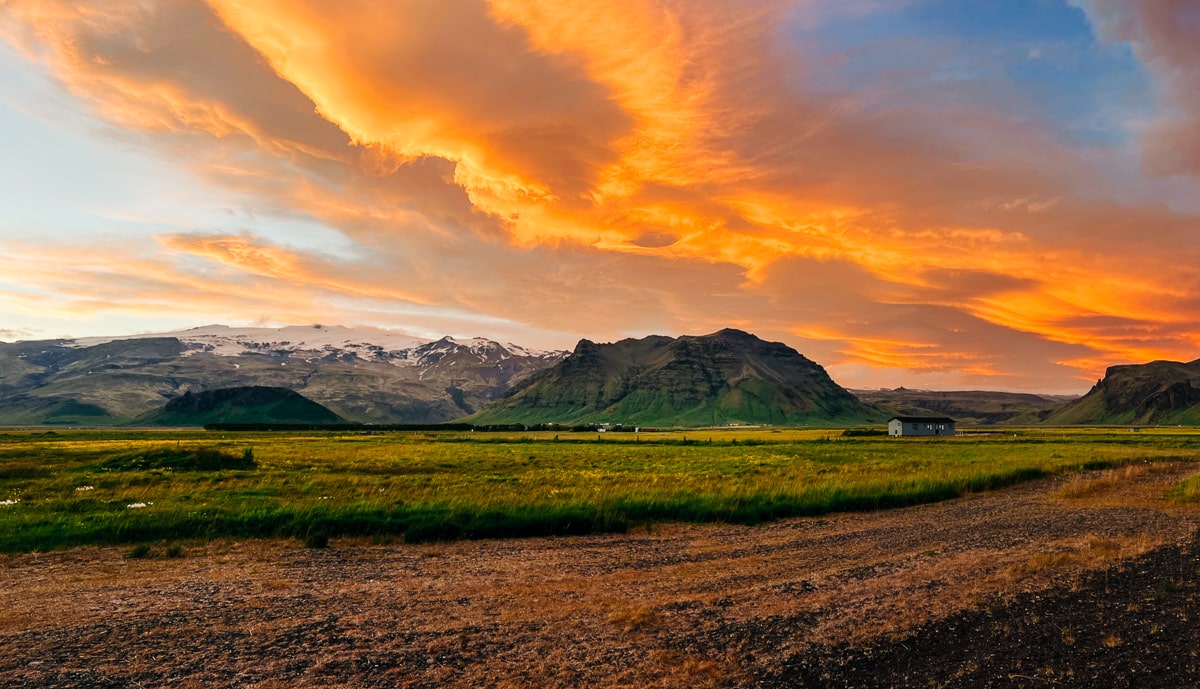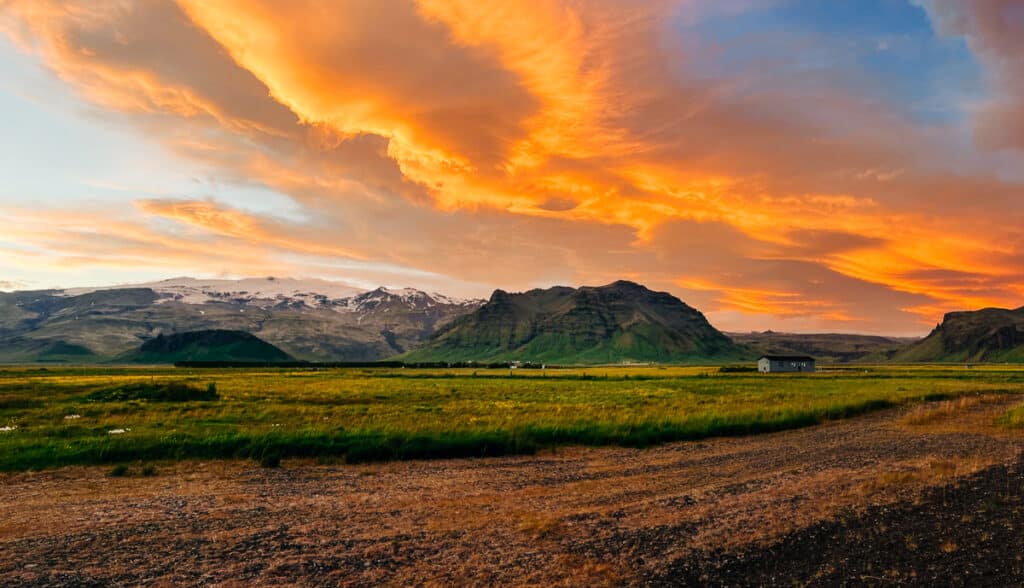 The bed was very comfy. There was a mini fridge, which is always a huge convenience when road tripping. There were outlets by the bed for charging (little things like that always make a big difference!).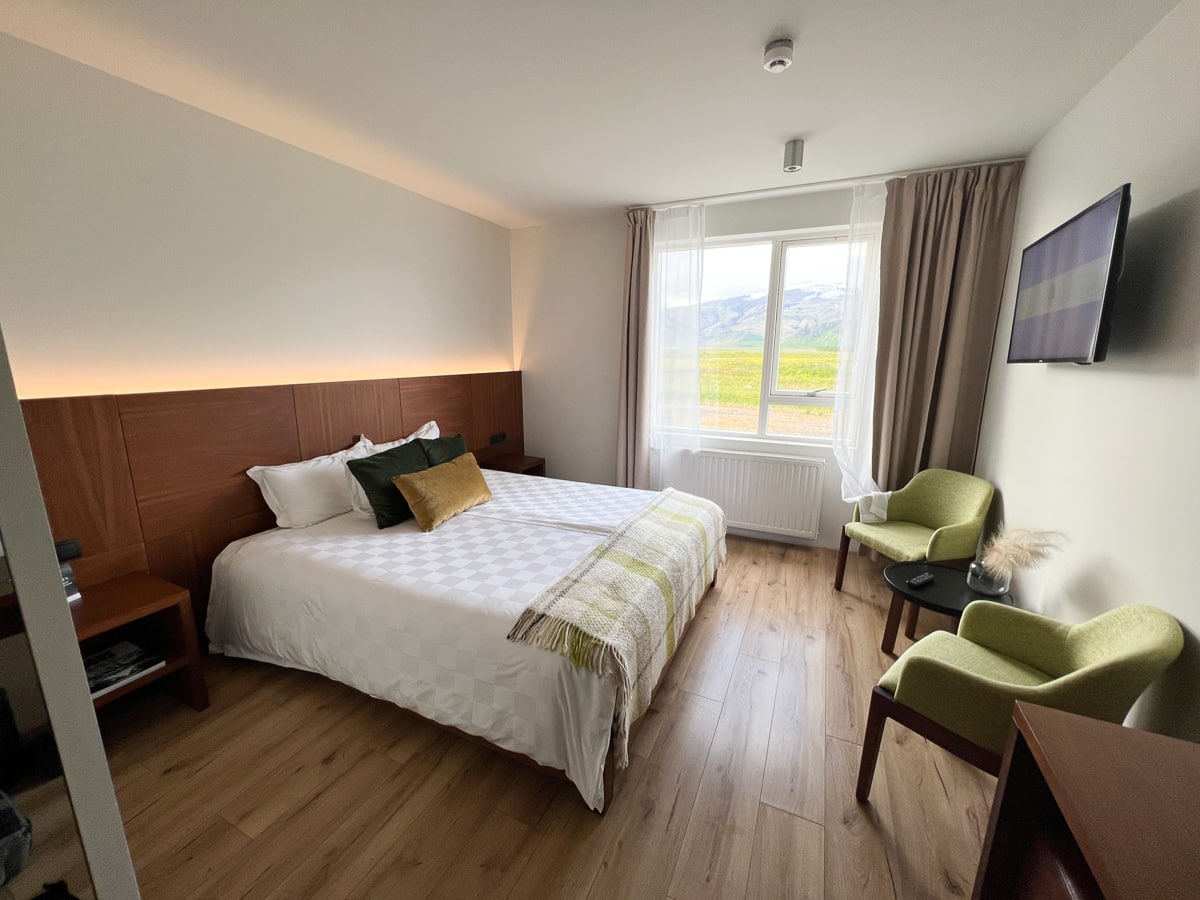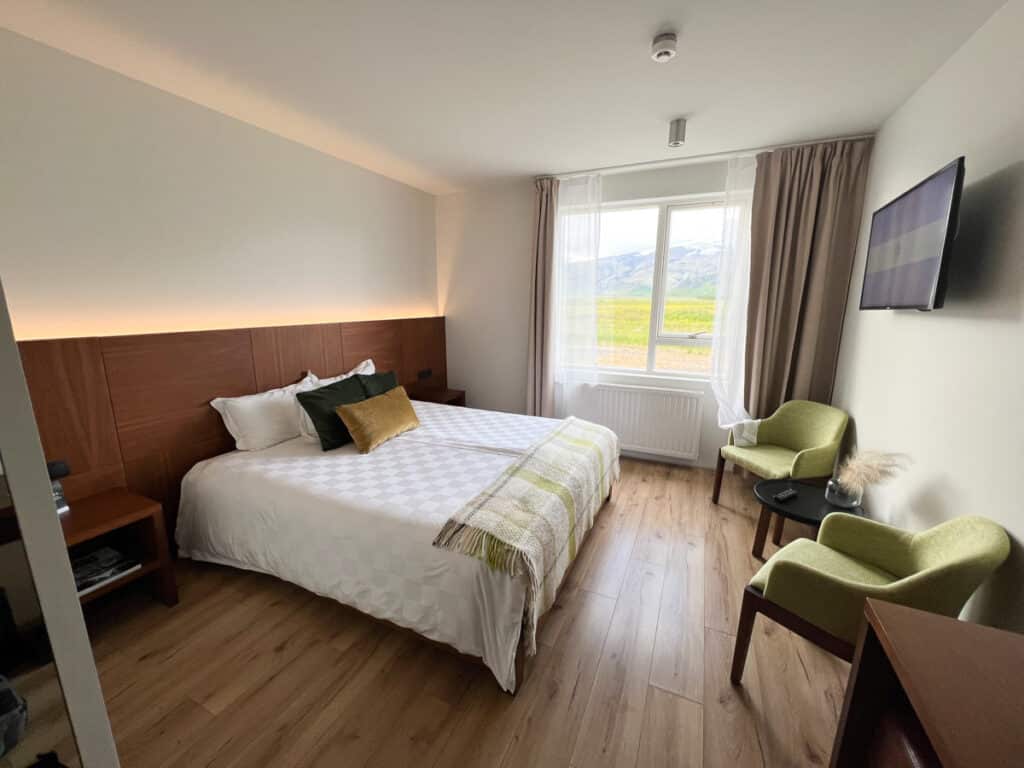 And the bathroom was clean with lots of counter space and a huge shower. Plenty of toiletries were provided, as well as a hair dryer.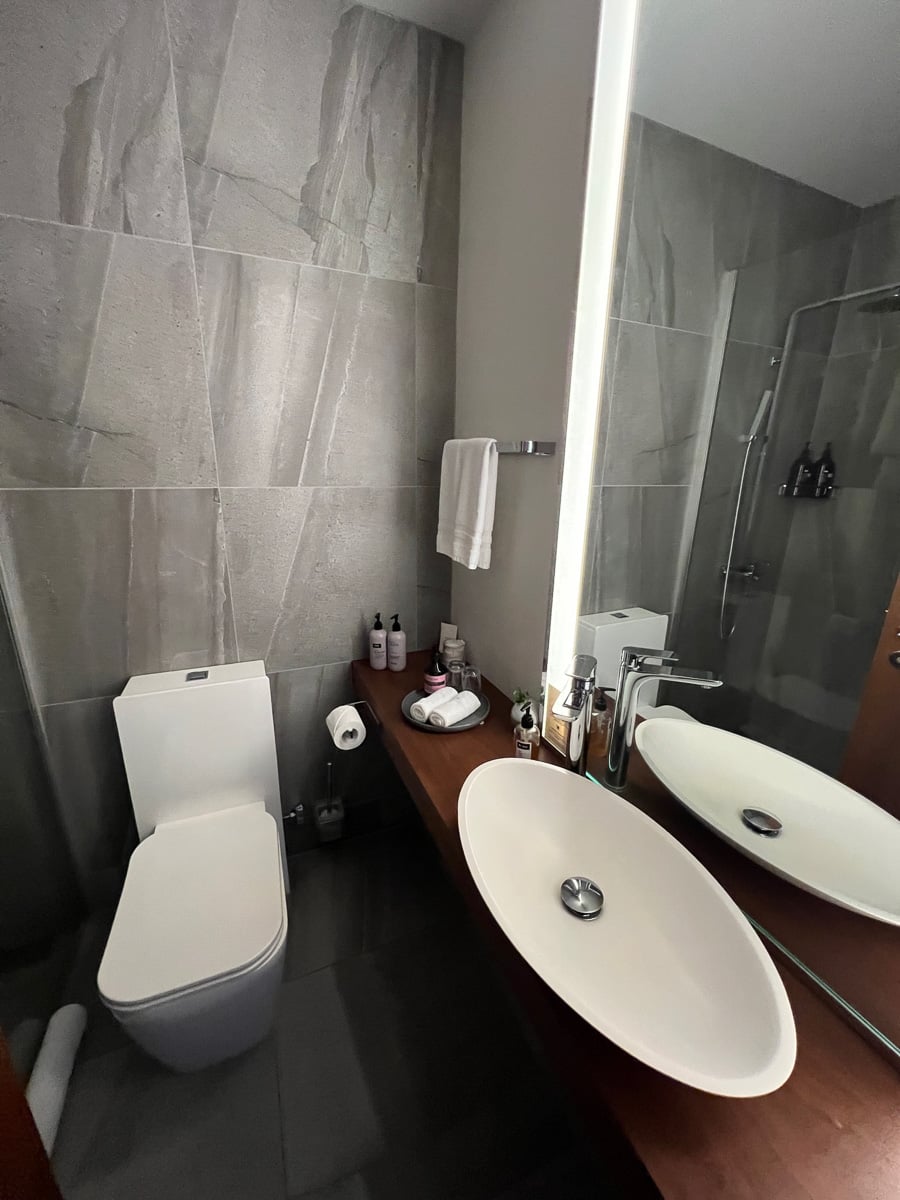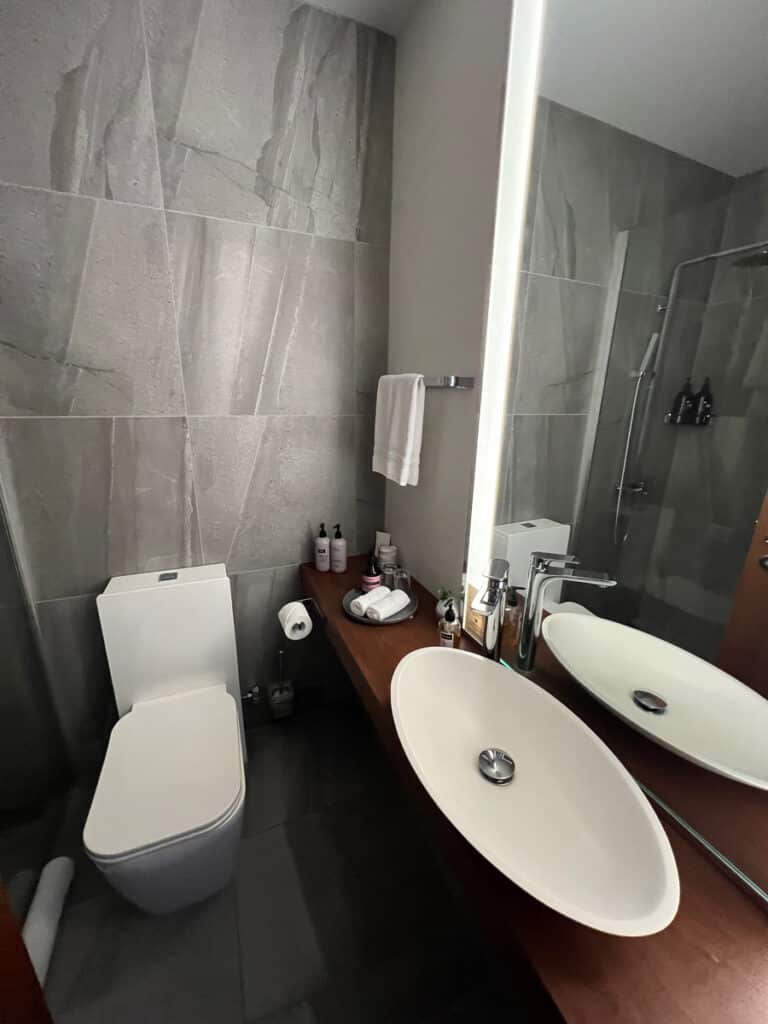 This was one of the only hotels where we were not able to get a rollaway bed for the kiddo, so keep that in mind if you have little ones. But it wasn't really a big deal, as we easily all fit in the large bed anyway.
The Restaurant & Bar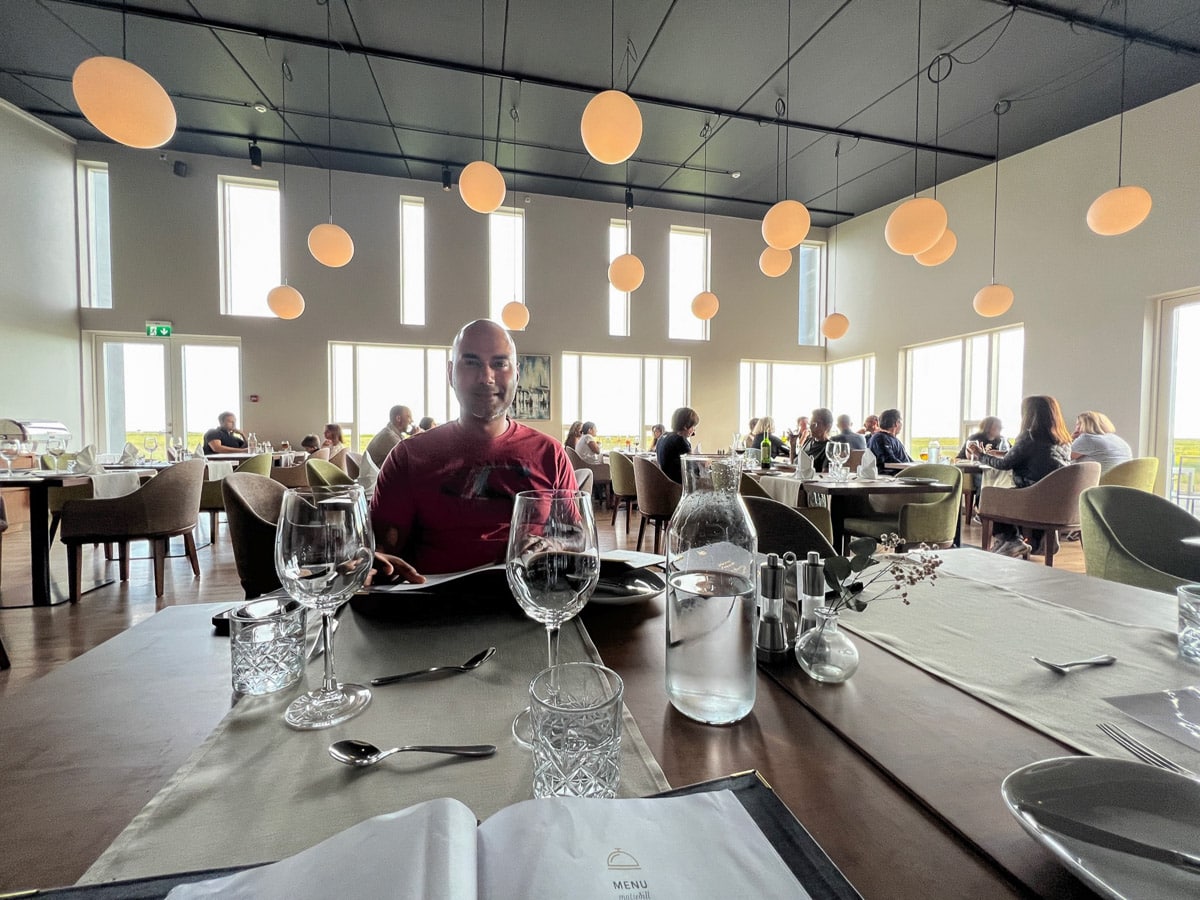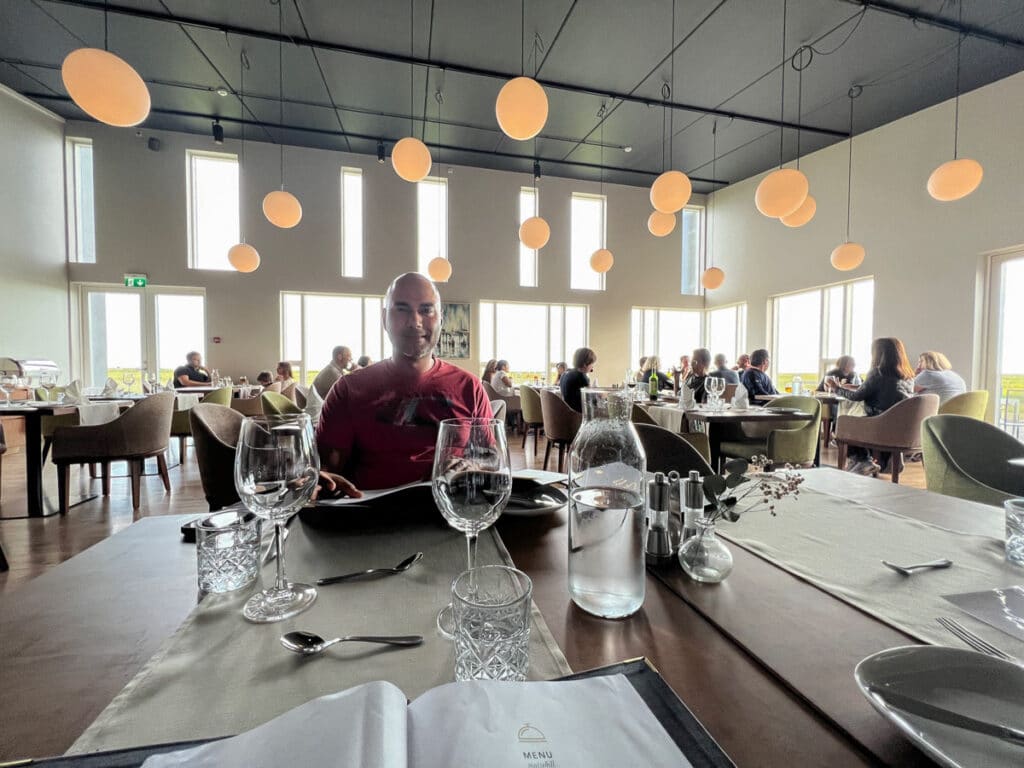 Umi also has a beautiful restaurant and bar, with a classy modern vibe and sweeping views. It wasn't too busy when we visited. But they do sometimes have larger tour groups booked into the hotel, so it's best to make a reservation by emailing the hotel in advance.
And while the restaurant was definitely a class act, it still all felt very family friendly. My seven year old was offered a kids menu at dinner, and ice cream for dessert. I personally had the Arctic Char, which was delicious, and I am admittedly very picky about seafood!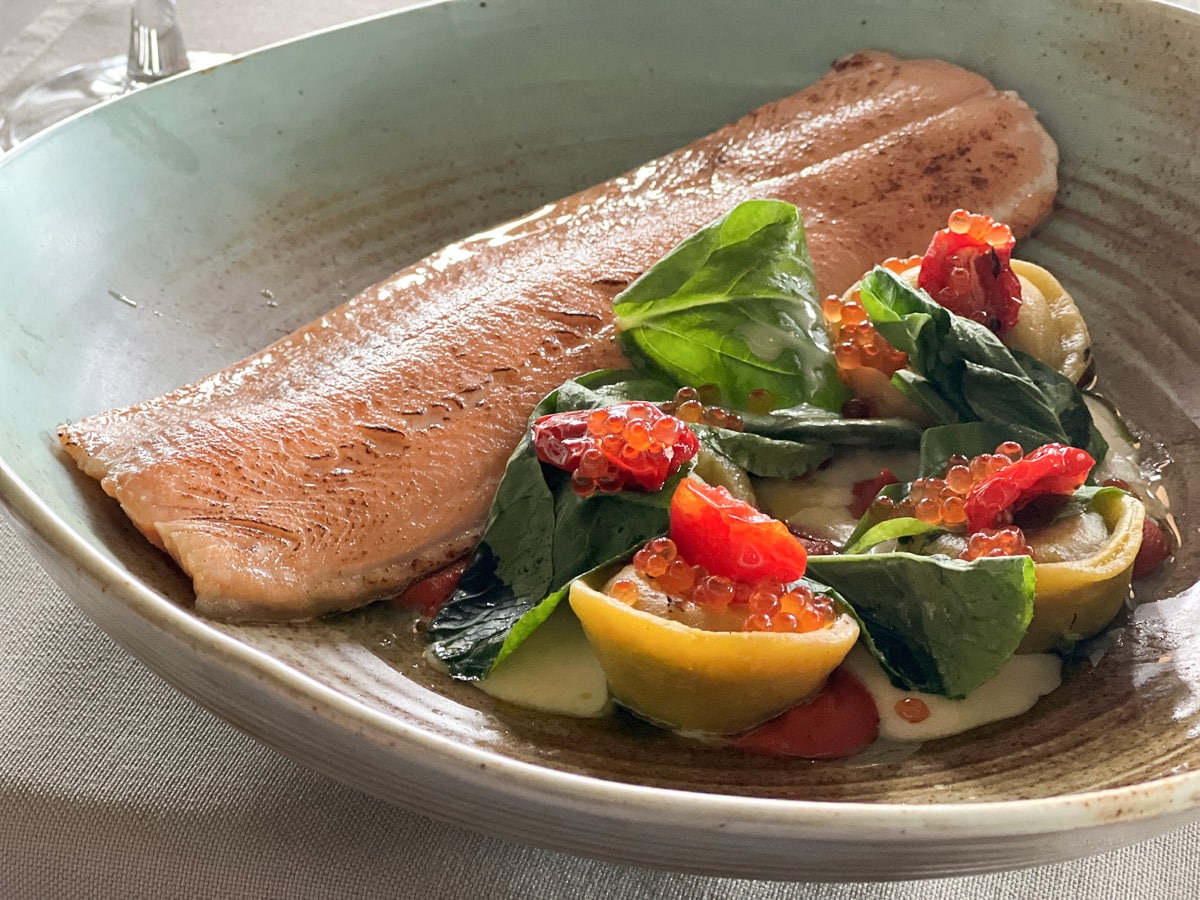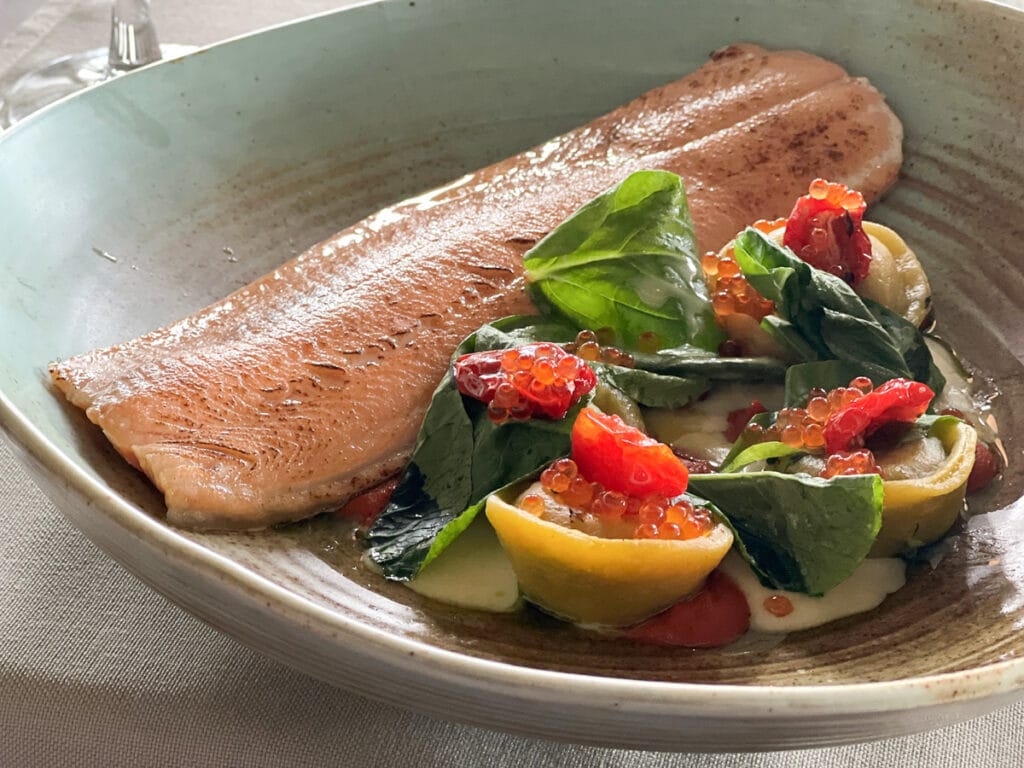 Breakfast was also included with our stay and served buffet style at the restaurant in the morning. They had a great spread and everything was delicious!
Amenities
There is plenty of free parking in their large parking lot, and there were even charging stations available for electric vehicles.
Internet access was also free and worked well.
I also saw that they offered fitness kits that you could have delivered to your room with a yoga mat, straps, roller, etc. Travelling with kids doesn't exactly lend itself to morning yoga sessions, but it's a fun idea.
The Service
We were not in need of much help with anything on our short visit, but all of the staff we encountered were friendly and helpful. The room was ready when we arrived, the front desk staff was friendly, and the servers in the restaurant were great.
Would we stay here again?
Yes, absolutely! We found Umi Hotel to be very comfortable and relaxing and a good location for exploring the southern coast of Iceland. And their easy walking access to the beautiful black sand beach made for one of the most enjoyable nights of our trip!
Check Rates & Availability
We book our rooms via Booking.com whenever possible and the reason is simple – they have much more flexible cancellation and refund policies than you'll find when booking direct at most places. In this case, I wasn't charged until just a few days before our trip and I could have cancelled with no penalty up until then. Very important with international travel – you never know what will happen.