We've been in Portugal for just two weeks now, having arrived in Lisbon at the end of November. Knowing that we had a firm date to start our house sit, we worked backwards to schedule a few days to check out Lisbon, Portugal's capital city, and Porto, the largest city in the north of the country, before settling into our housesitting assignment in Southern Portugal.
Not to bore you with the details, but we chose to take a rather indirect route from Calgary, where we were visiting Geoff's family, so as to save money and get Delta frequent flier miles. We flew south from Calgary to Salt Lake City, East to New York, Northeast over the Atlantic to Paris, and then finally to Lisbon (okay…now I'm boring you with the details).  We were about half way through our journey when we found ourselves back in Canada, flying over Newfoundland, at which point I threw my hands up in the air at the absurdness that is air travel. On the plus side, Salt Lake City is really a rather pretty place into which to fly!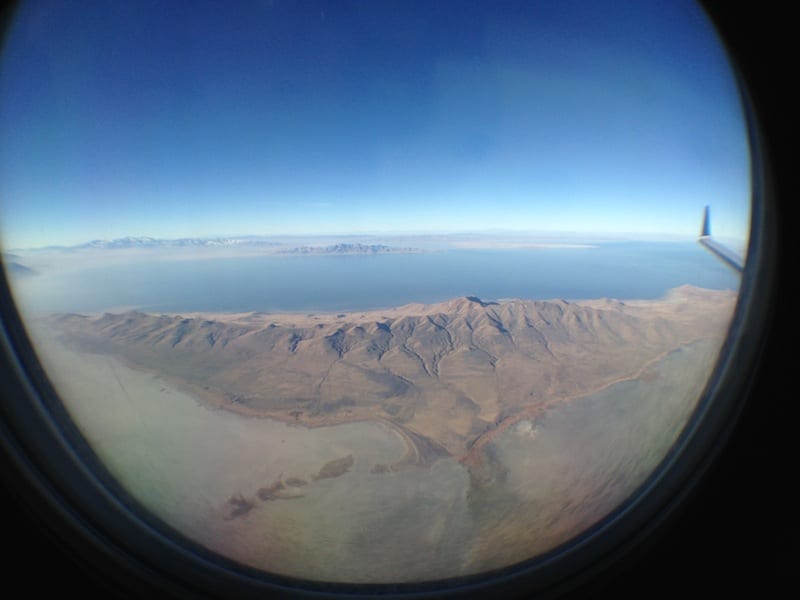 It took over 24 hours from our arrival at the Calgary airport to walking into our dorm room at the Lisboa Central Hostel in Lisbon (which we thoroughly enjoyed and would recommend). We were pretty pleased to finally arrive, and knew that if we stopped to shower and freshen up, we'd probably just zonk out on our €13 dorm beds, so we decided to suck it up and go enjoy Portugal's capital and largest city.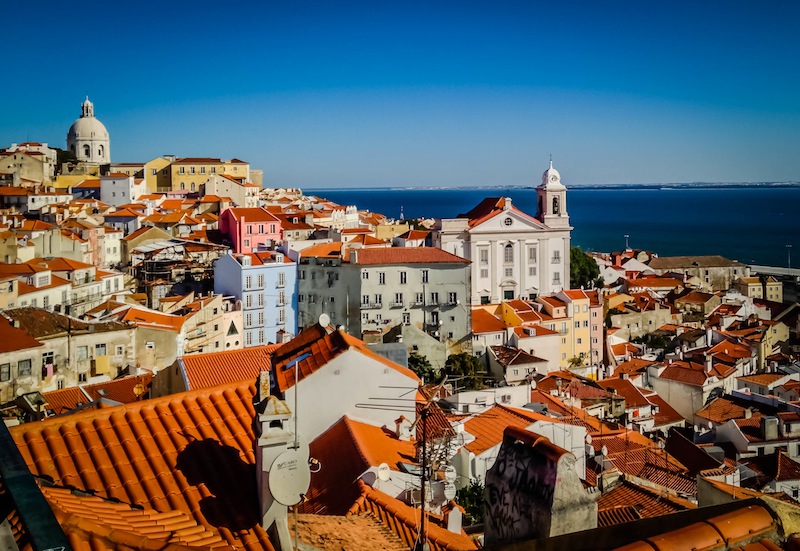 As it turns out, Lisbon is pretty awesome, and also pretty old. In fact, Lisbon is one of the oldest cities in the world. That seriously blows my mind. Coming from a city (Vancouver) that — as a city at least — dates back to the 1800s, I find it difficult to comprehend the scale of Lisbon's history, so I did some digging to help myself put it into perspective: Lisbon has been continuously inhabited since about 1,200 years before the Common Era, but — and this just seems insane to me — there is evidence that present-day Lisbon was a settlement as far back as the Neolithic era, which took place between about 10,000 and up to 2,000 BCE. That means Lisbon is older than Baby Jesus, the language of English (~450 CE), and humanity's discovery that a nice cup of coffee is a damn fine way to begin your morning (~1200 CE).
(Side note: It took me about three days to figure out how to embed a GIF from Tumblr, so please don't comment on how small it is)
Being over 3,000 years old, Lisbon has a tome of history. For one, it was part of the Roman Empire. Julius Caesar made Lisbon, then known as Municipium Cives Romanorum Felicitas Julia Olisipo, into what was essentially a state of the Roman Empire. As the Roman Empire declined in the fourth and fifth centuries, Lisbon came under control of Germanic tribes, before being captured by the Moors, Muslim inhabitants of northwestern Africa. The Muslim Moors and Christians Europeans didn't see eye-to-eye (sounds vaguely familiar), and in 1147, the crusaders captured Lisbon from the Moors in a four-month Siege of Lisbon. Since then, it's been more-or-less very European (although, as I've previously established, espresso machines were at least 53 years away).
I don't feel we stayed in Lisbon long enough to do anything other than get a relatively shallow feel for the place, but the feelings we did get were positive. Given that we were suffering from some major jetlag, I didn't want to lug my big DSLR camera around Lisbon, so all of the photos I took were on my iPhone. Some of the photos below may be familiar to anyone who follows us on Instagram (which is everyone reading this…hint, hint), so apologies for any redundancies!
The first thing we noticed was that Lisboans walk at a pretty relaxed pace for residents of a capital city. People seemed generally relaxed as they go about their business. Lisboans, like the residents of many European capitals, are relatively well-healed. Given the number of luxury cars and shops we passed, it was difficult to see any signs of Portugal's tough economic climate (although there were some signs, such as strikes by employees of the Metro). Lisbon is also a beautiful city: for one, it is geographically and topographically blessed, being a city of hills with views of the Tagus River.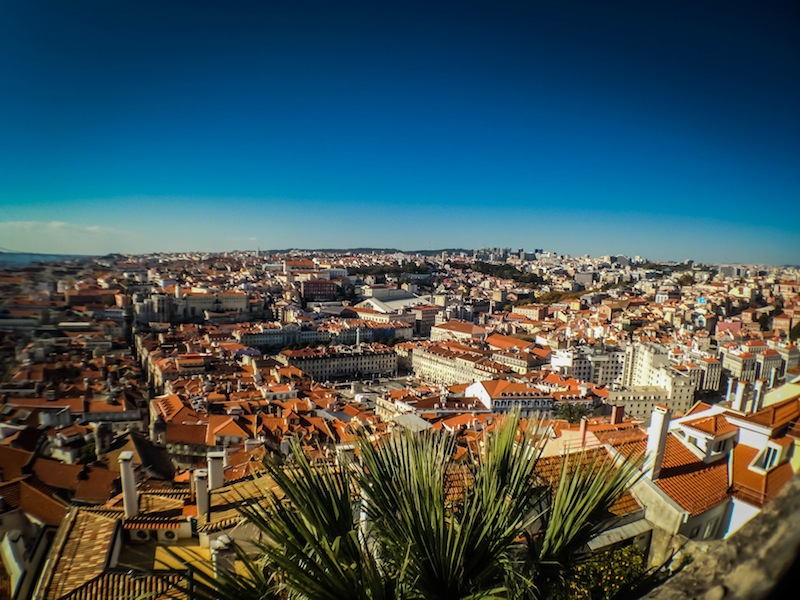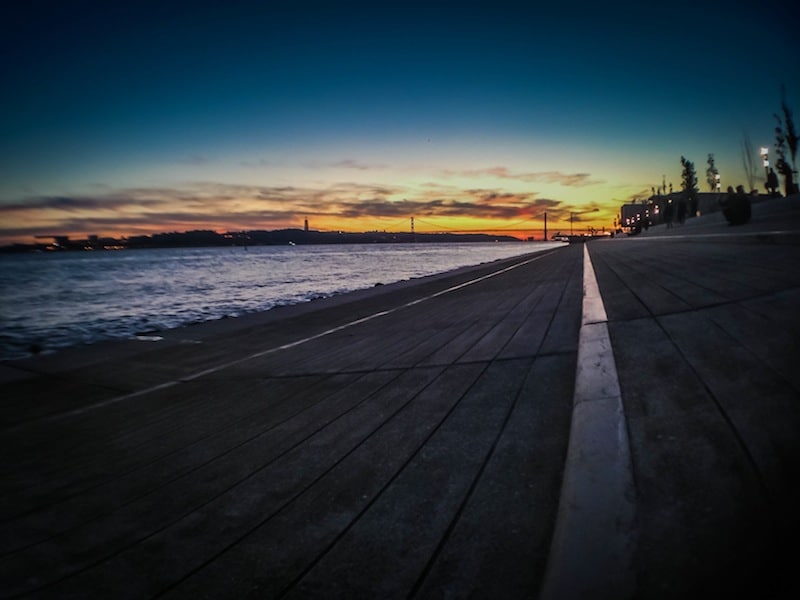 Besides the beauty bestowed on the capital as a result of location, it is also full of delightful decorations. In fact, all of Portugal seems to be rather fond of keeping cities well decorated. I'm pretty sure Martha Stewart would dig this place.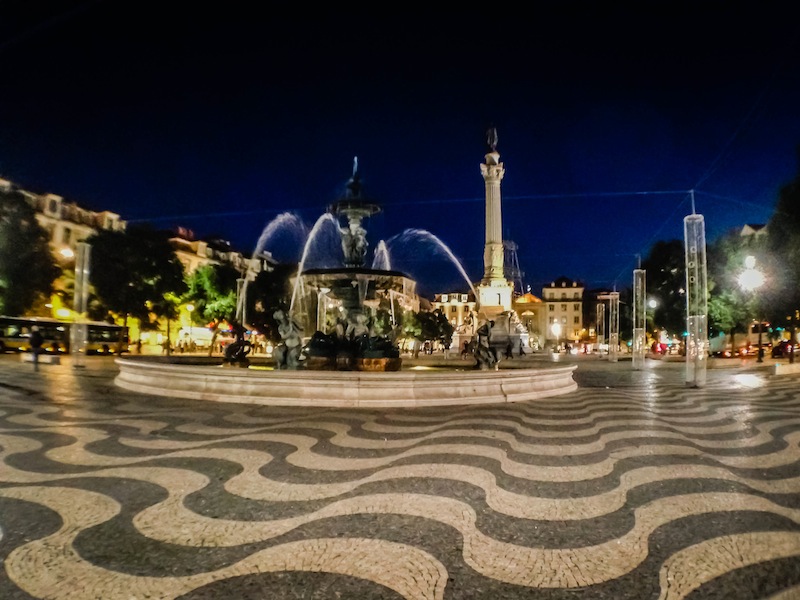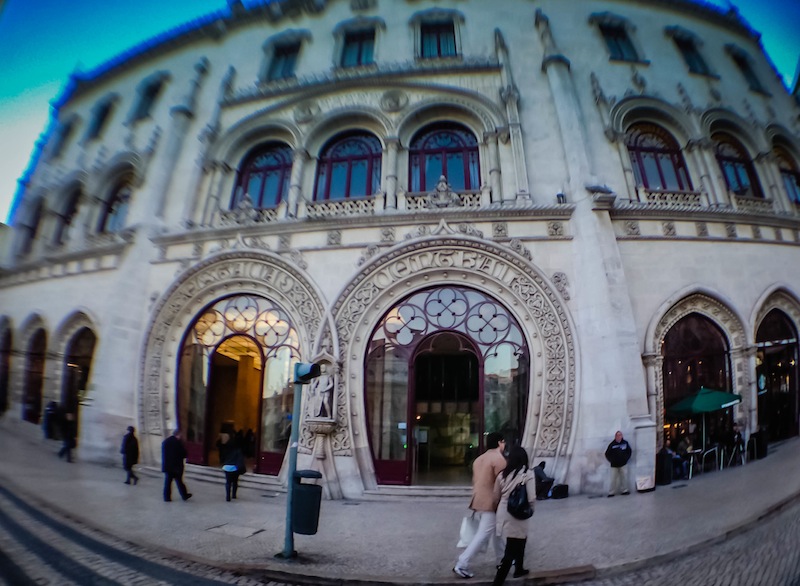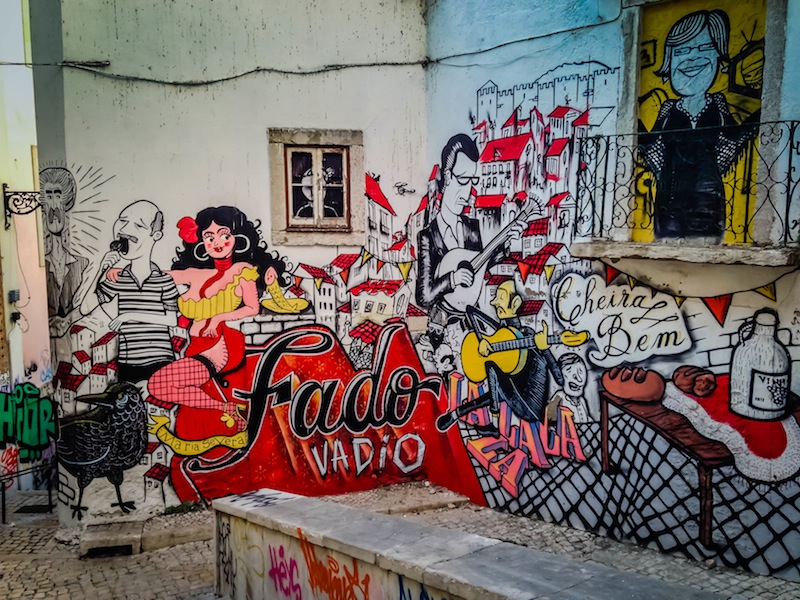 I have also become mildly obsessed with azulejos, which are the traditional painted tiles found everywhere we've been thus far. Here's a taste of them, but I smell a dedicated azulejos post in the near future.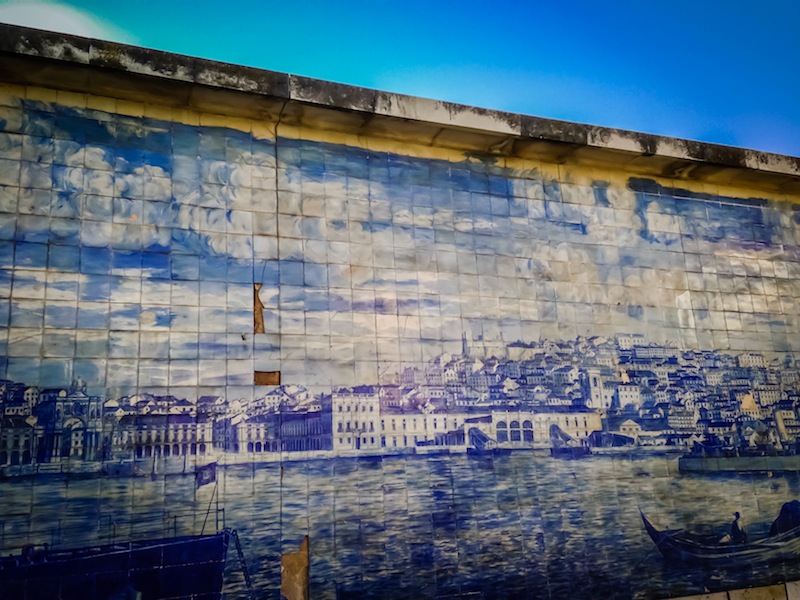 This building, which is completely covered with these beautiful tiles, isn't even that unique.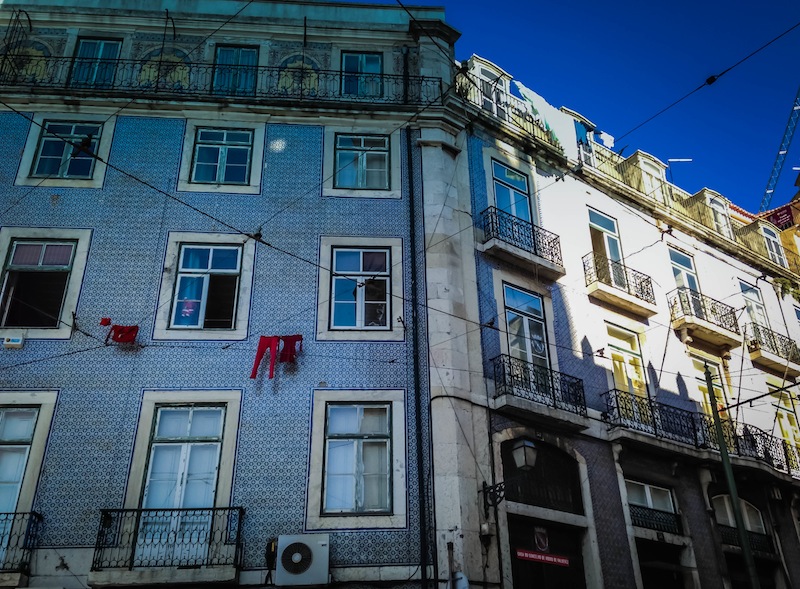 And before I forget, Lisbon, in addition to all of the above, has an actual castle. With walls that have square-saw teeth (which, I'm told, is the technical term…)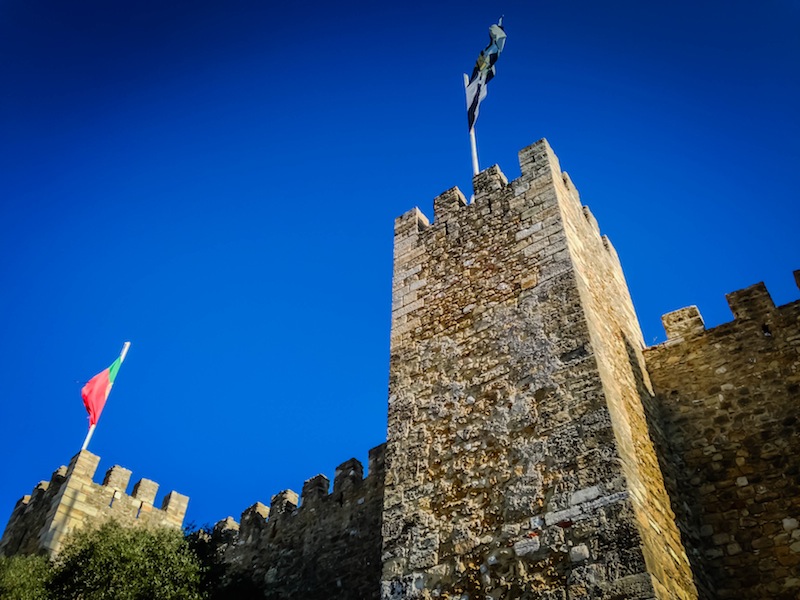 Have you been to Lisbon? Did you find it as beautiful as we did?