It's been about nine days since we landed in Lisbon, and we are now settling in to our seven-week assignment: house sitting in Portugal. On Sunday morning, we took the train from Lisbon down to a little town of about 20,000 people called Loulé, which is in the south of Portugal, in the Algarve region. The homeowners for whom we're house sitting picked us up at the station and took us for lunch before bringing us back to the house to meet the animals and learn the ropes of the house. It's a beautiful home in a semi-rural area between the towns of Loulé and Sao Bras de Alportel (which everyone just shortens to Sao Bras, with the "s" in "Bras" pronounced like a "sh" sound in English).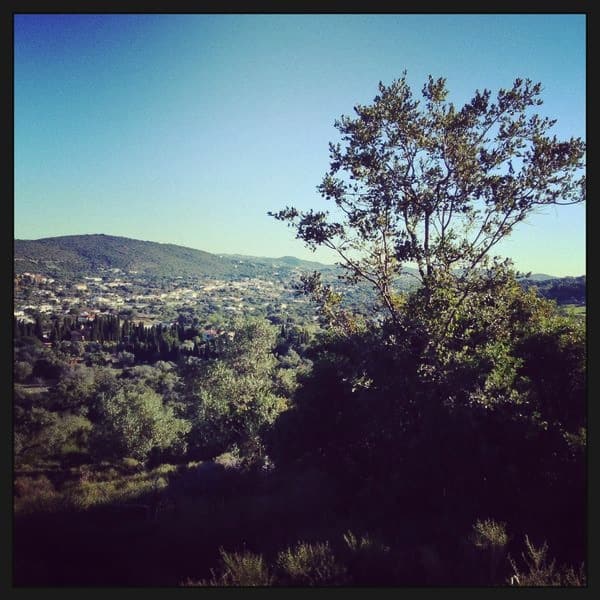 We're here until mid- to late-January, taking care of a delightful Portuguese Water Dog and two outdoor cats. Portuguese cats seem to be the same as cats worldwide: uncompromising and demanding. This morning, we freaked out a little because Portia, the lithe little calico cat, didn't come in for breakfast. Neither of us are used to the particularities of having outdoor cats – our cat in Canada is very much an indoor cat — so we were quite worried when Cooper, the fat grey tabby, showed up for breakfast without Portia. I'd heard the neighbours' dogs barking in the night, and apparently there are foxes in the area, so my mind jumped to the worst.  Of course, she is just fine. At noon, we saw her stroll toward the house, immediately demanding she be let inside for some kibble before heading out again. Cats, it seems, are natural adventurers!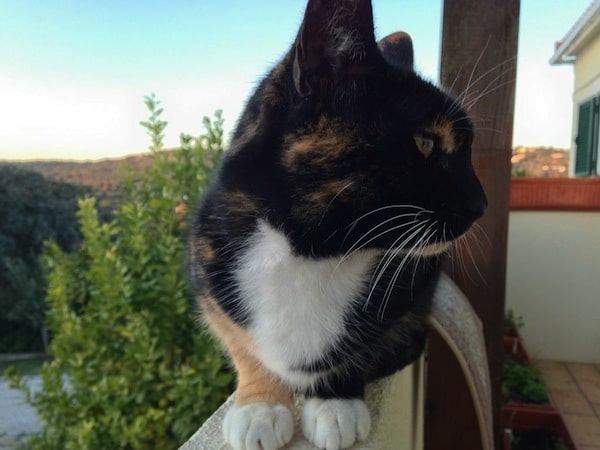 The house in which we're staying is beautiful, with large gardens in the front and back, an outdoor pool (it's unheated, and far too cold to swim in at this time of year, with the water temperature hovering at about five degrees Celsius), and an outdoor kitchen area. Also, we have our own elevator to take us between the basement and main level, an unexpectedly exciting feature we haven't quite gotten over yet.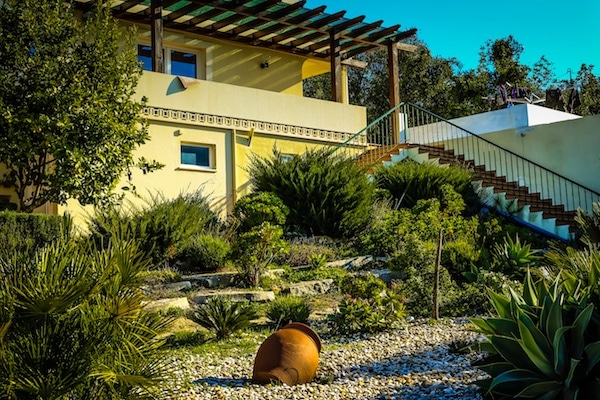 It's also wonderfully quiet, and we have outstanding views of rolling hills and valleys, covered in olive, orange, lemon, almond, and fig trees (there are oranges and lemons on the trees in our garden right now, ripe for our picking!). There is also a goat farmer who lives near by, and he seems to take afternoon walks past our property, giving the dog an excellent opportunity to go nose-to-nose with a goat, including a little baby goat who walks with the heard. I've yet to get a picture of the baby goat (or any of the goats, for that matter), but will share as soon as I do!
The entire area looks exactly like the picture I'd form in my mind if someone asked me to imagine southern Europe.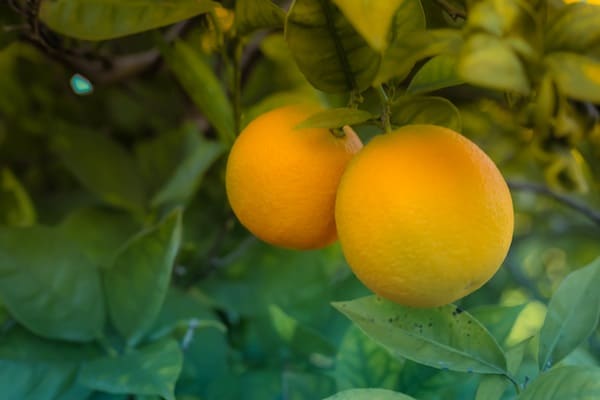 The homeowners left on their trip yesterday morning, so we are just trying to figure out some sort of routine with our days. This whole "being unemployed" thing is going to take some getting used to, especially considering we want to move from "unemployed" to "self-employed" sooner rather than later. Yesterday, we dropped the homeowners at the airport and then came home to take the dog for a walk in the hills. We toured a few different grocery stores to get an idea of the options, and did most of our shopping for the week. On the way home, my navigation skills failed us, and we ended up taking a long drive home through narrow, hilly, and winding roads. This morning, the cleaning lady came; we lurked around while she cleaned, trying our best not to get in the way, before giving up and taking Bella the dog for a long walk in the hills.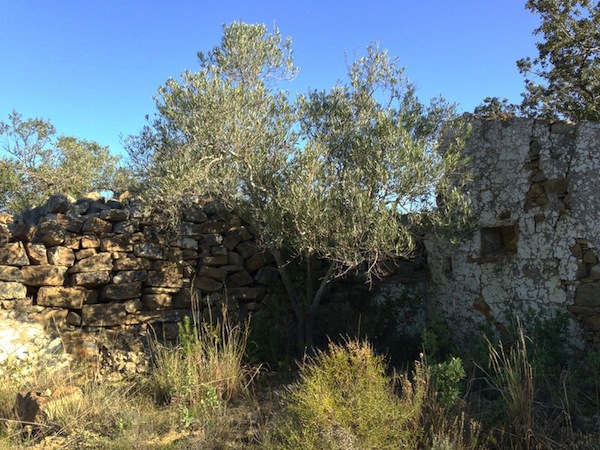 One of the things that has surprised me about this region is all the tiny villages, some no bigger than a few houses. Being from a city, I'd never considered the possibility that we'd be near many little villages, but it's quite nice. Most of the towns and villages are also stunningly picturesque; the homes in this region are concrete and colourful, whitewashed or painted in light pinks or yellows, with red tile roofs. Every morning during the long walk up the hillside near the house with the dog, we are treated to a beautiful view of the tree-covered hills and valleys for miles around. Besides being pretty, each village and town in the area seems to be full of history: the place we're living is less than a 10-minute drive from a castle, and there seem to be Roman ruins everywhere. After wandering down to Faro, the nearest city and the capital of the Algarve region, and reading up about the history of the nearby towns and villages, I can safely say we won't be lacking for things to do and see while we're here!