Sometimes, I forget that our life is interesting.
Don't get me wrong, whenever we get somewhere new, I get really excited. To me, that newness is interesting. But newness wears off, and once we settle into our day-to-day life, and we get used to the nuances and differences of wherever we are, life feels mostly the same as it would if we were at home: we spend a lot of time on our computers, we exercise, we buy groceries and cook, and — because we're us — we go out for a lot of coffee.
Life feels so normal, we're quick to forget that it is, in fact, different than if we were living back home in Vancouver or Calgary.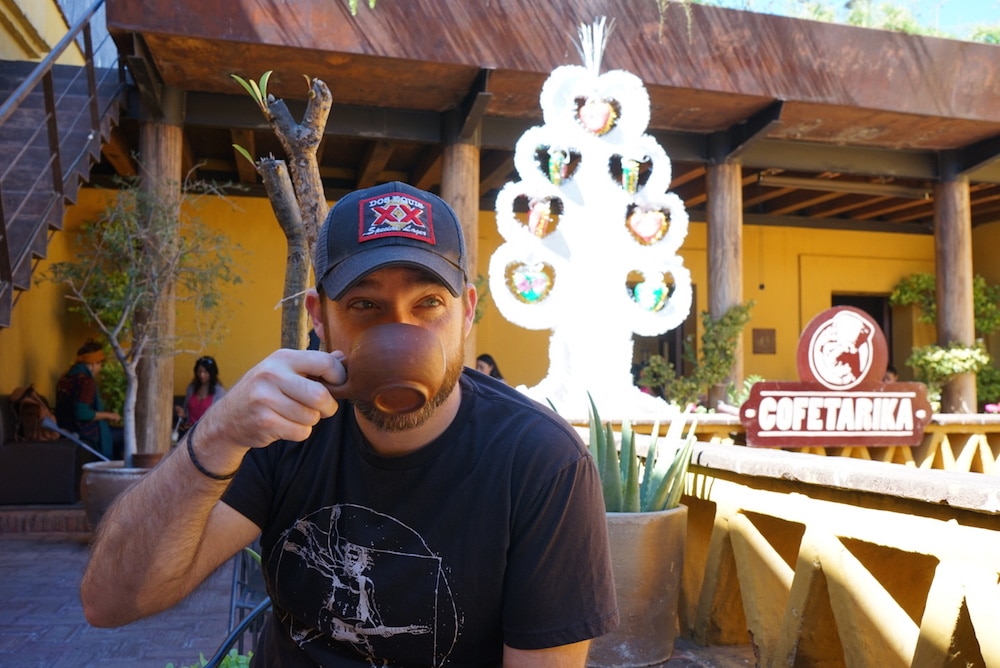 When we were home in Canada this Christmas, I was hanging out with one of my nephews, Reid, and he asked me to see pictures of where we lived in Mexico. Put on-the-spot, I had almost nothing on my phone to show him.
It made me realize that no one knows what our day-to-day life actually looks like here…or anywhere we've been, really. Like the routes we walk through town, the place we buy our vegetables, our apartment…that kind of thing. They don't know, because we haven't shared it.
So I thought I'd change that, with posts about what our life actually looks like. Not edited photographs, but snapshots from real life.
Without further adieu, this is what our life looks like in Oaxaca, Mexico.
Our Apartment
First, where we live.
We live in a 2-story apartment building on the second floor, in a 2-bedroom flat. The second bedroom is empty, and we refer to it as the room of doom; it's where the ant infestation was centred, and now that the ants are gone, it's become the vacuum cleaner's bedroom, because we have no need for a second bedroom, and have zero furniture to put in there.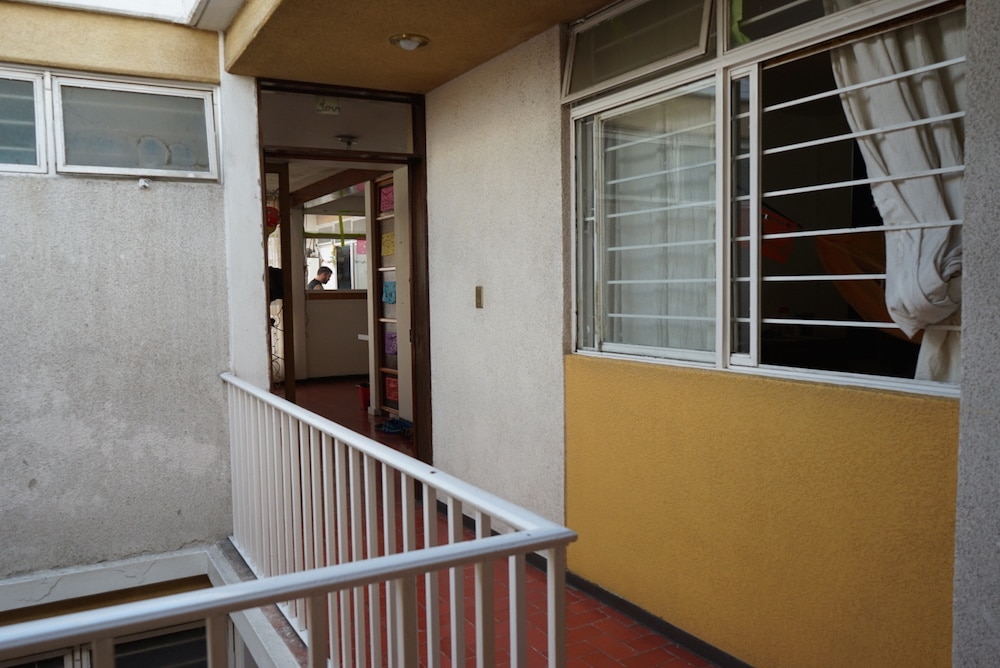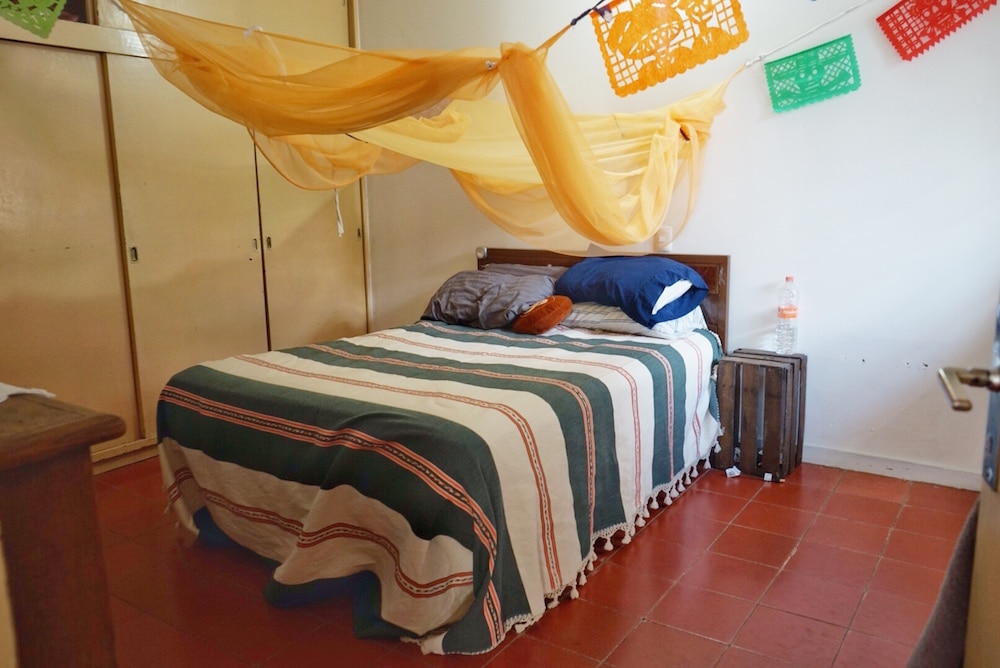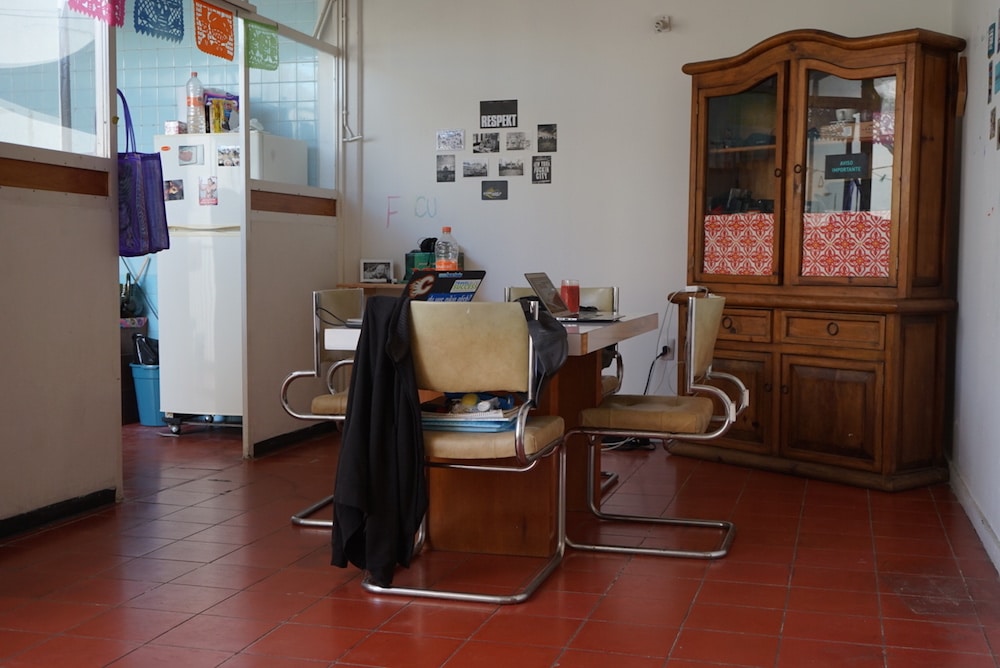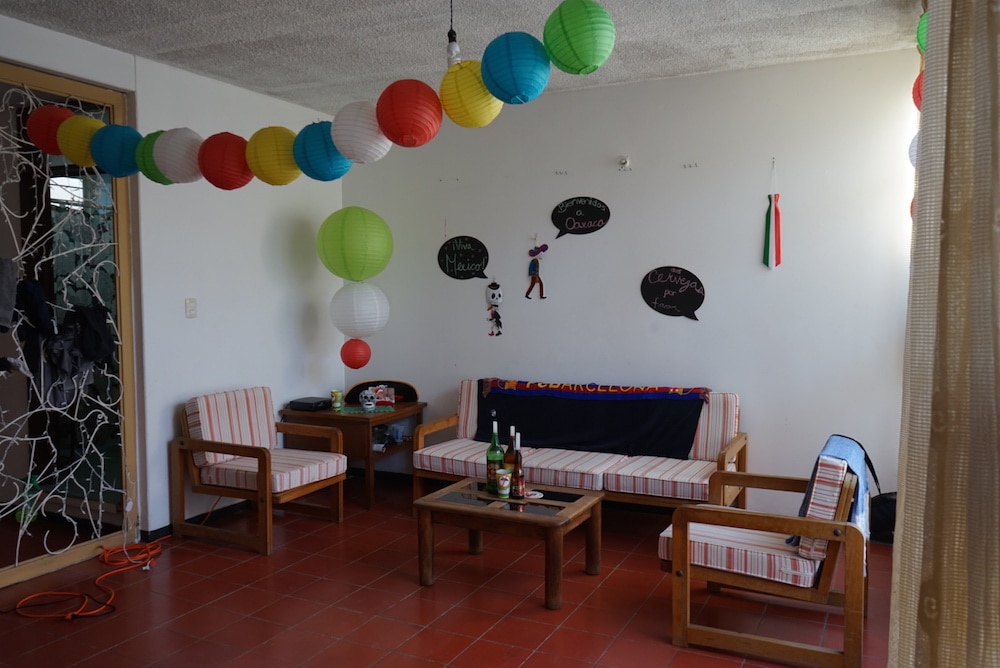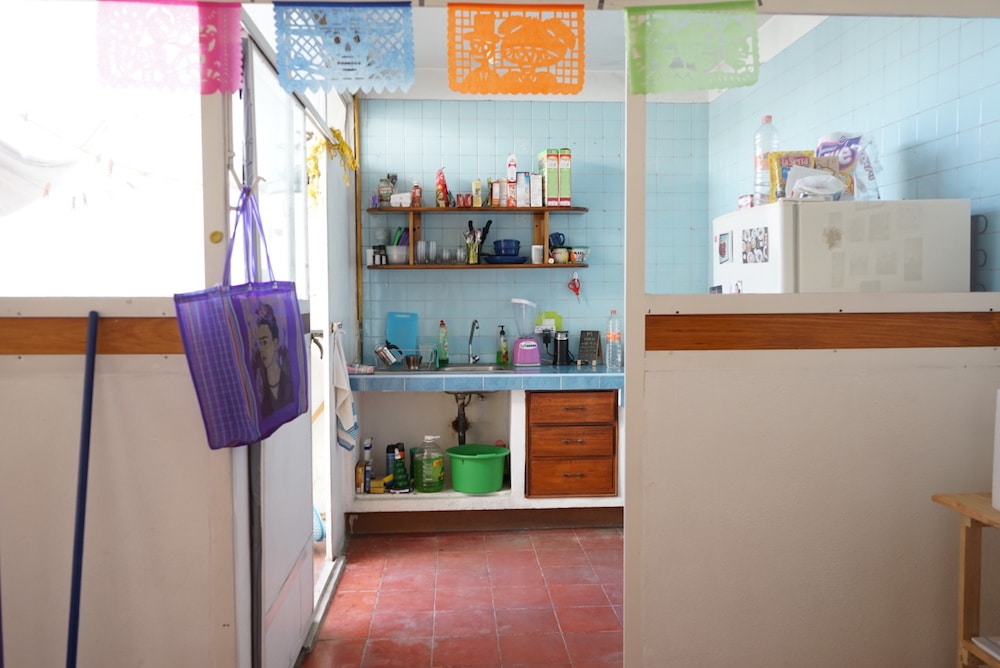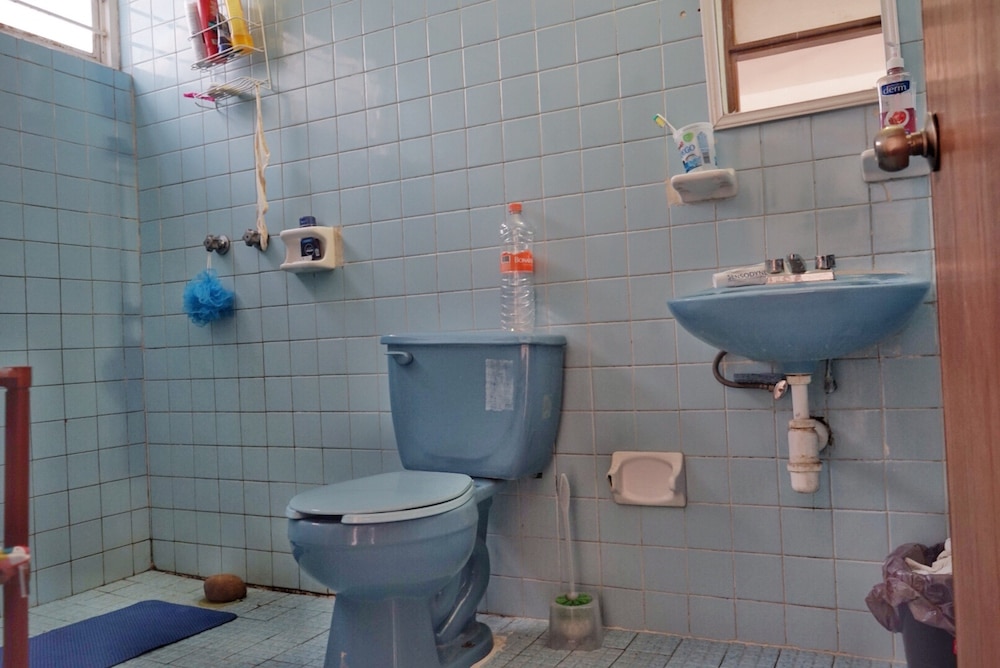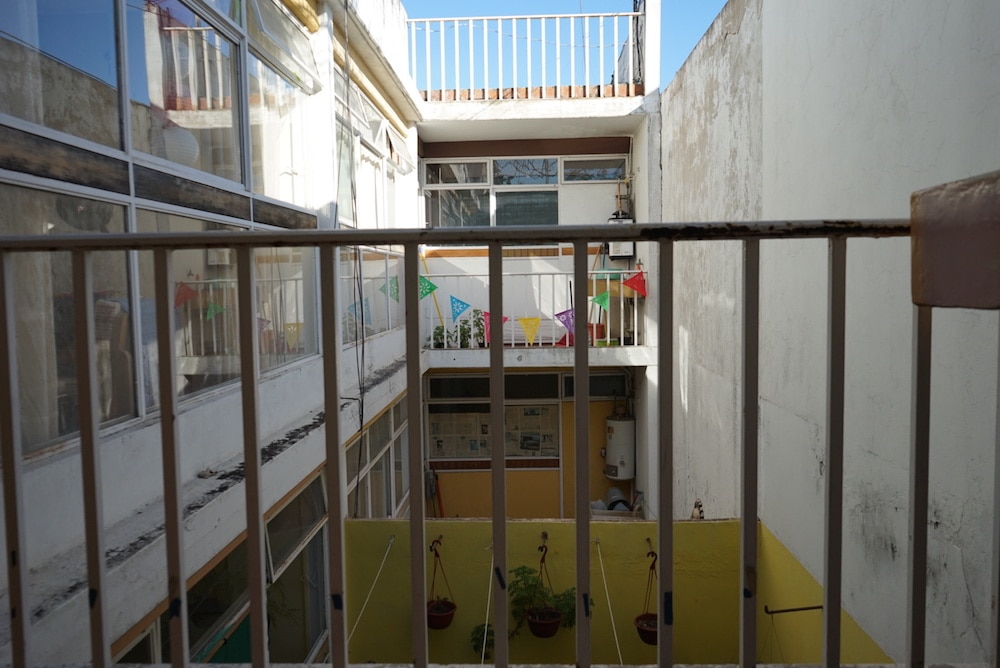 Our Neighbourhood
We live right in Centro, about 5 minutes' walk from the Zócalo, or main square. Our street is a busy bus route, so there's quite a bit of traffic.
Typically, to get wherever we're going, we walk up a main street with bread and juice vendors, pass a Mezcaleria and shops, until we arrive at the Benito Juarez market, where you can buy anything from vegetables and meat to handicrafts to soccer gear.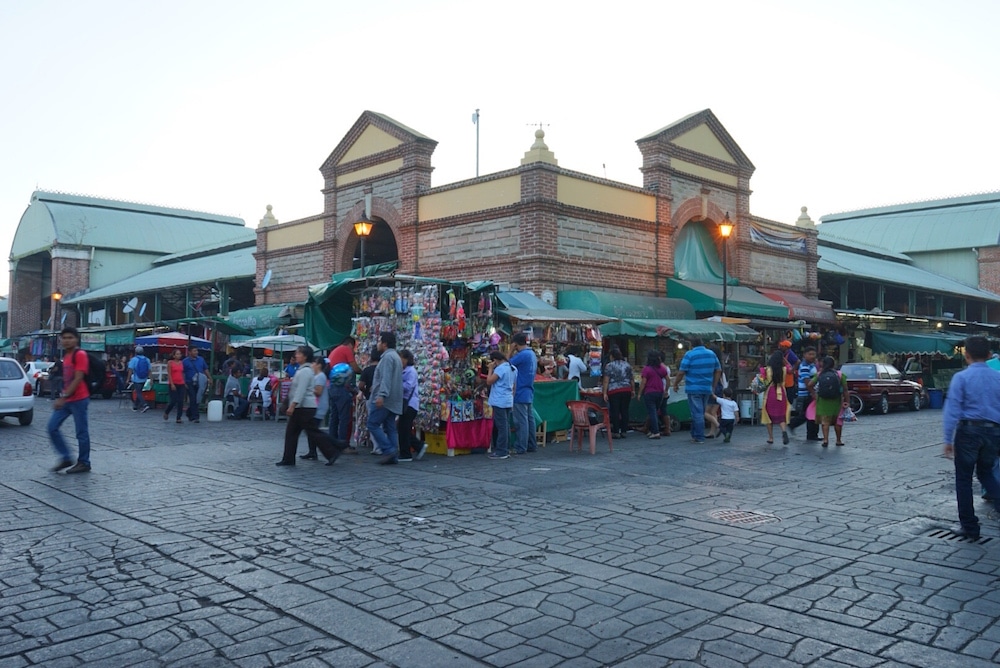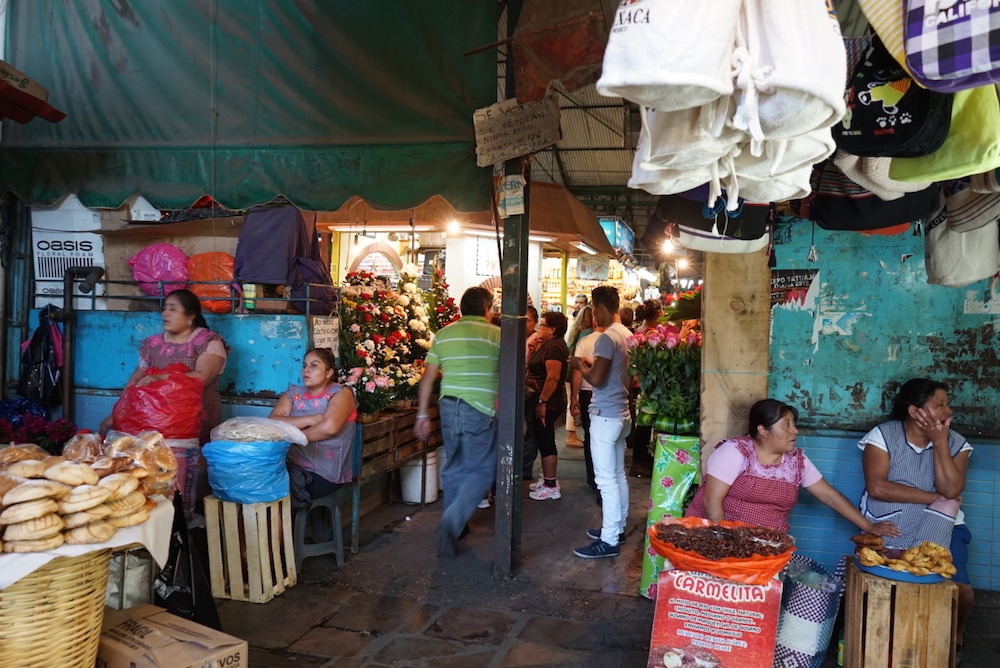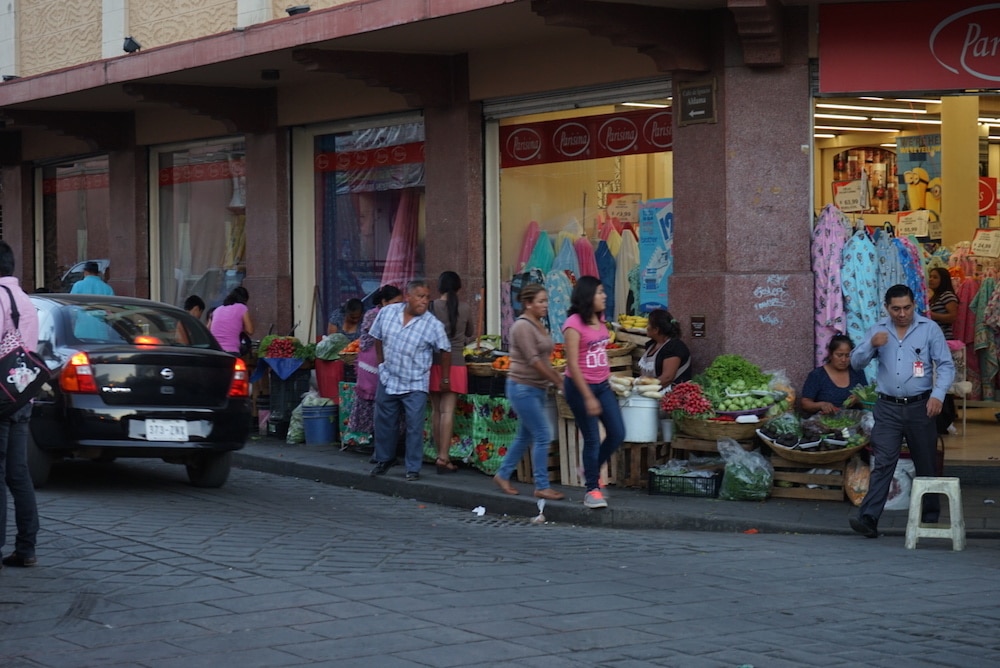 From Benito Juarez Market, we walk into the Zócalo, or main town square. Oaxaca's Zócalo is fine, but not particularly special. There are restaurants and cafe's lining the east and west side of the square, with a permanent group of protesters set up along the south edge.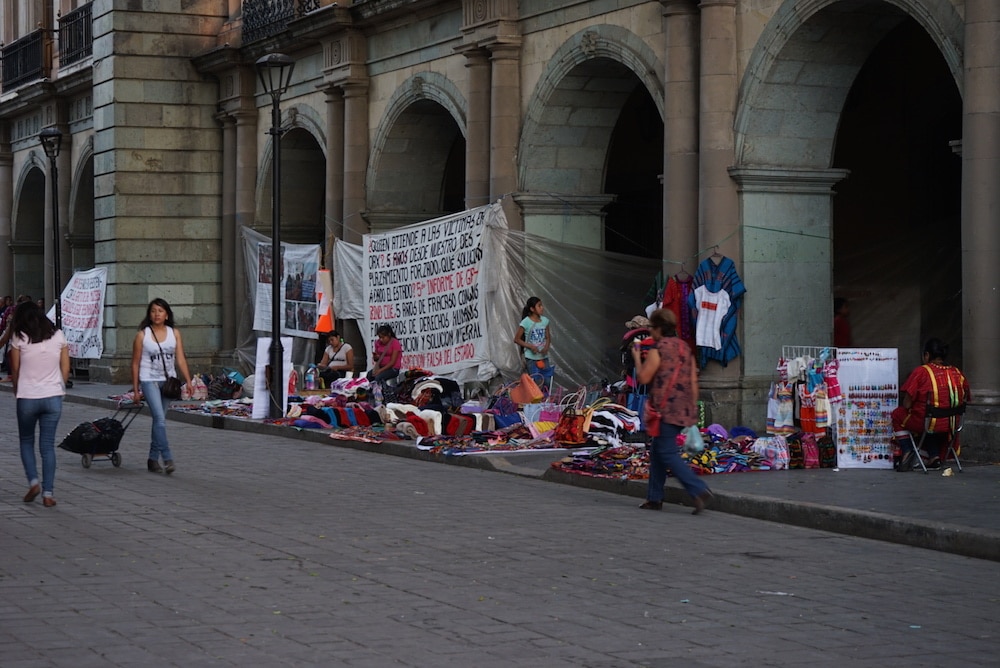 During weekday afternoons and evenings, and on Saturdays, the Zócalo often has a party-esque atmosphere, with musicians, balloon vendors, and street food offerings supplementing the permanent restaurants.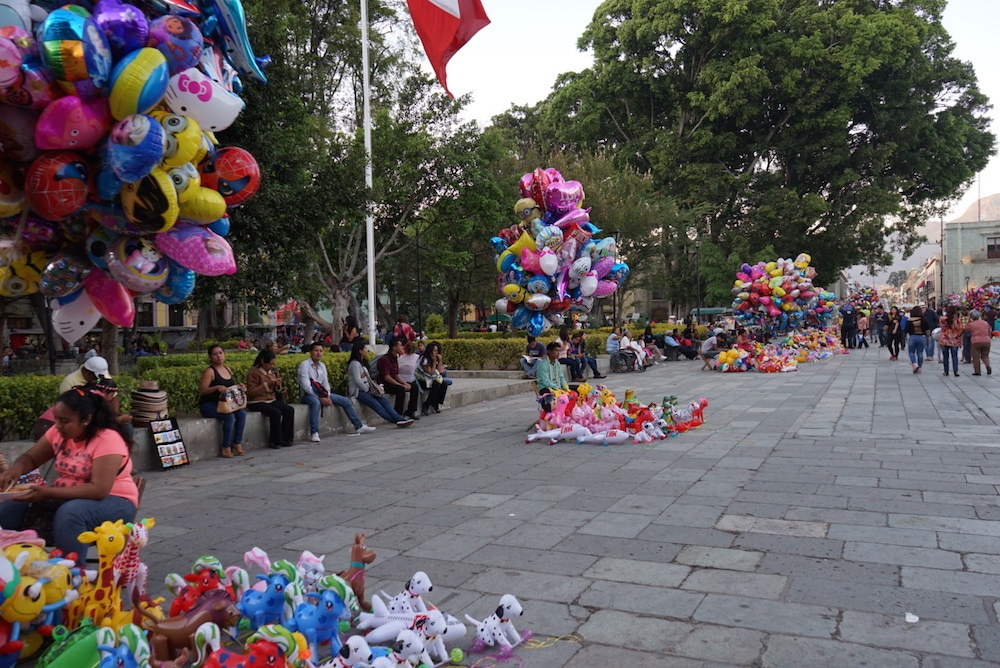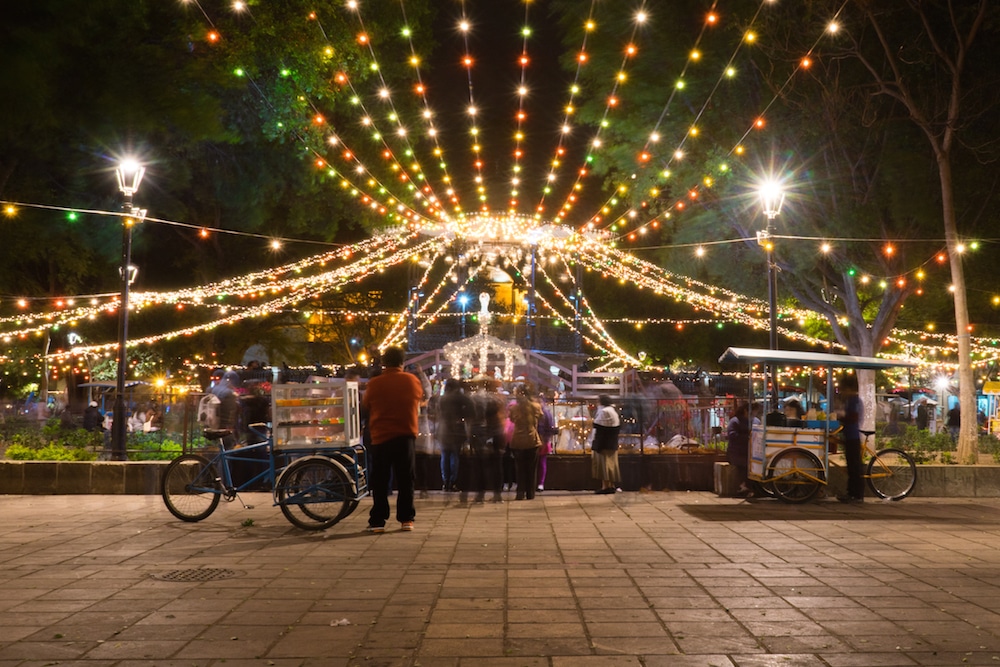 Beyond the Zócalo is where Oaxaca gets really pretty, and it's where we spend most of our time when we're out: all our favourite restaurants, cafés, shops, and bars are in the colorful old town, which is a 7 or 8 minute walk from our apartment.
The Alcalá is the main pedestrian street running north from the Zócalo, and it — along with the parallel streets on either side — is where we go for coffee, dinner, drinks, etc.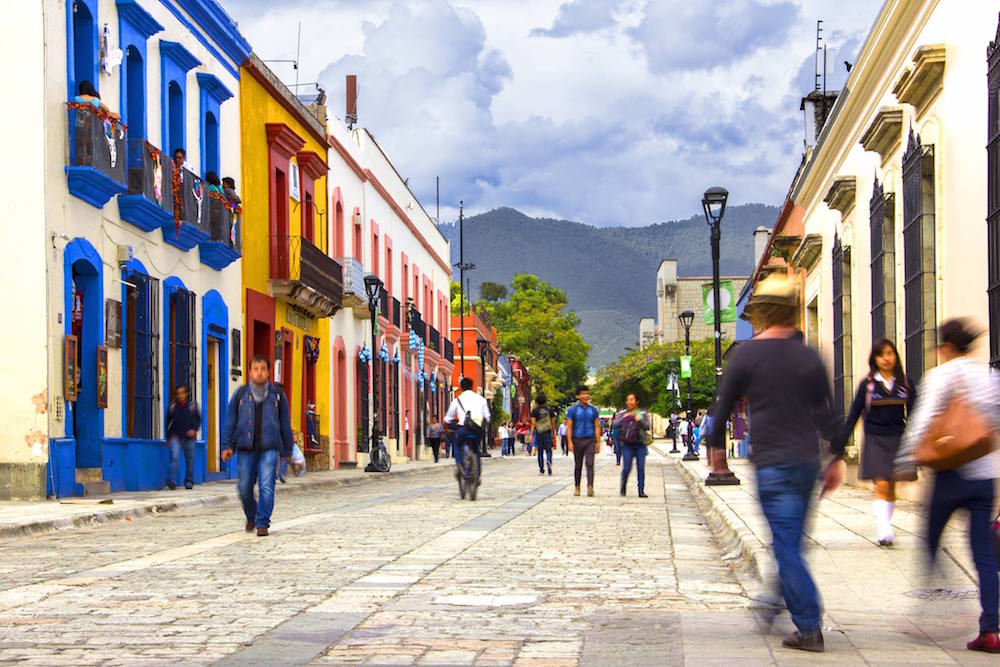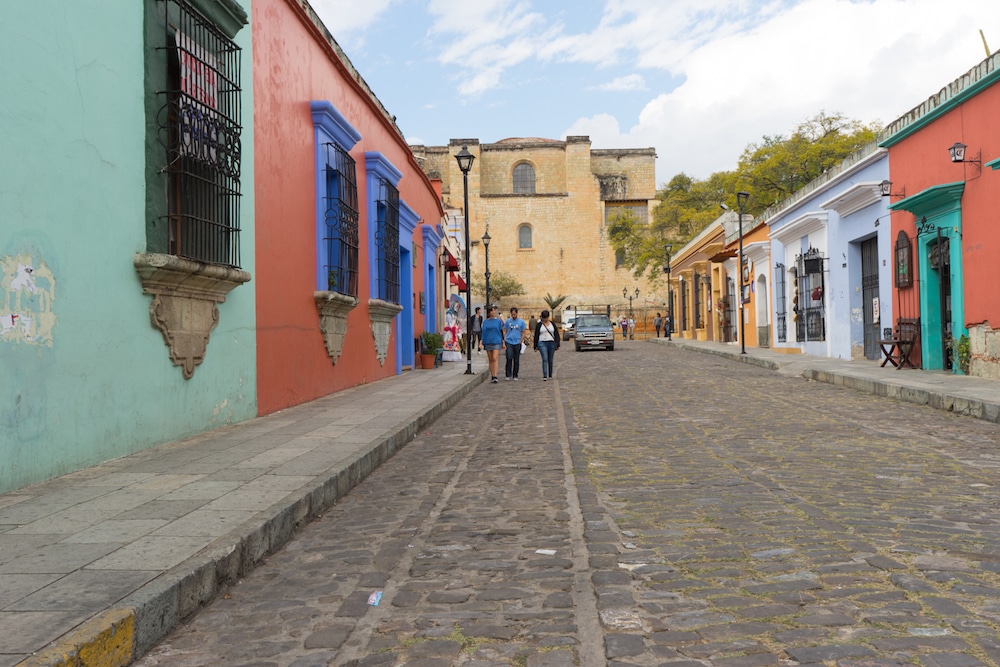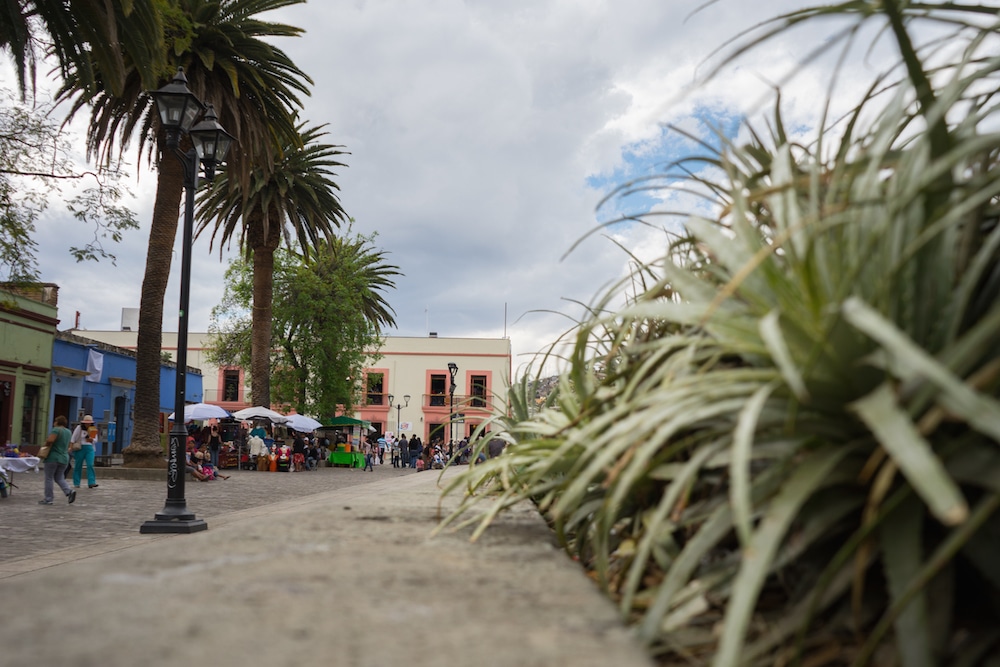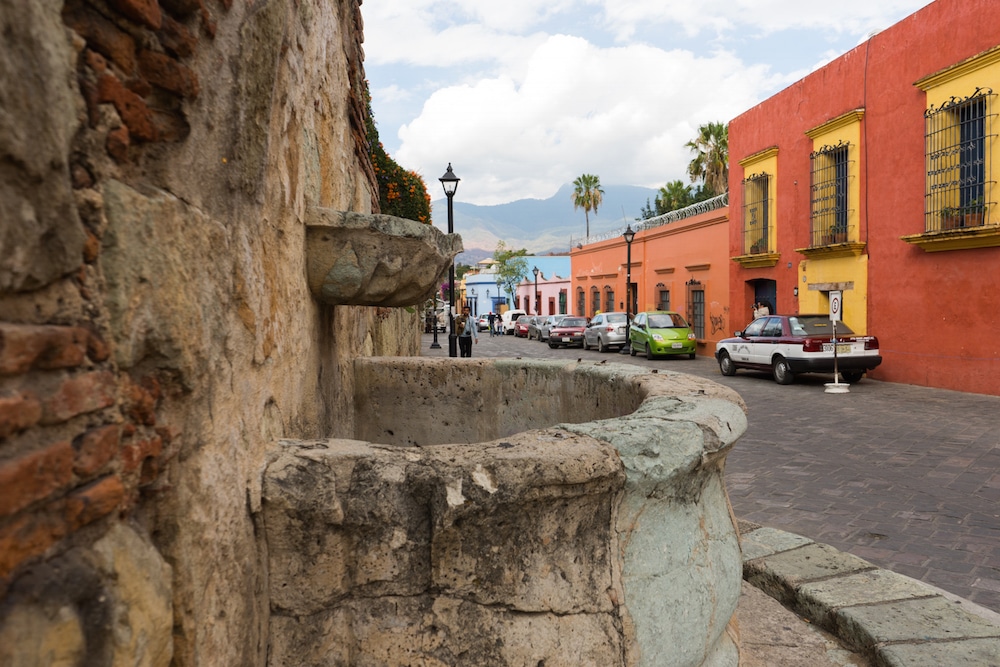 And there you go: our life in Oaxaca.
Questions? Comments? Let us know below!