It came to us, like so many ideas in our lives, in a café.
It was late autumn, still nice enough when the sun was shining, but with a threatening chill preparing to dampen our spirits with a drab, central European winter. Our friend Karsten, whom we'd met the year before in a hostel in Bucharest, was passing through Prague, and we arranged to meet up with him for a coffee near Old Town Square.
It was then that Karsten told us about the Wroclaw gnomes (actually, the Wrocław gnomes…)
"They're everywhere," he started. "The tiny, little, weird Wroclaw gnomes. Over 300 of them."
We were instantly intrigued.
Why did this inexplicably difficult-to-pronounce city in southwest Poland have so many gnomes? Were the Wroclaw gnomes like garden gnomes? Who on earth thought this up, and why did an entire city of over half-a-million people go along with it.
So. Many. Questions.
With our curiosity peaked, we set out that weekend on Polski Bus, a 5-hour straight shot from Prague to Wrocław, that extended to 7 hours by the time we arrived.
While we talked about how the city looked cool, and it'd be a nice minibreak, especially considering how much we love Poland, underneath it all, we both knew in our heart-of-hearts what we were truly travelling for: the Wroclaw gnomes.
(And in case you're wondering how to pronounce Wroclaw, it's rot-swaf)
***
"There!" yelled Geoff, pointing at our first sighting of a Wroclaw gnome with unexpected enthusiasm. As soon as he said it, we turned to each other, both knowing what would happen next.
"One," I held up the thumb in a European-style finger count, and with that, it began: our weekend-long, no-holds-barred Wrolclaw gnome-spotting competition.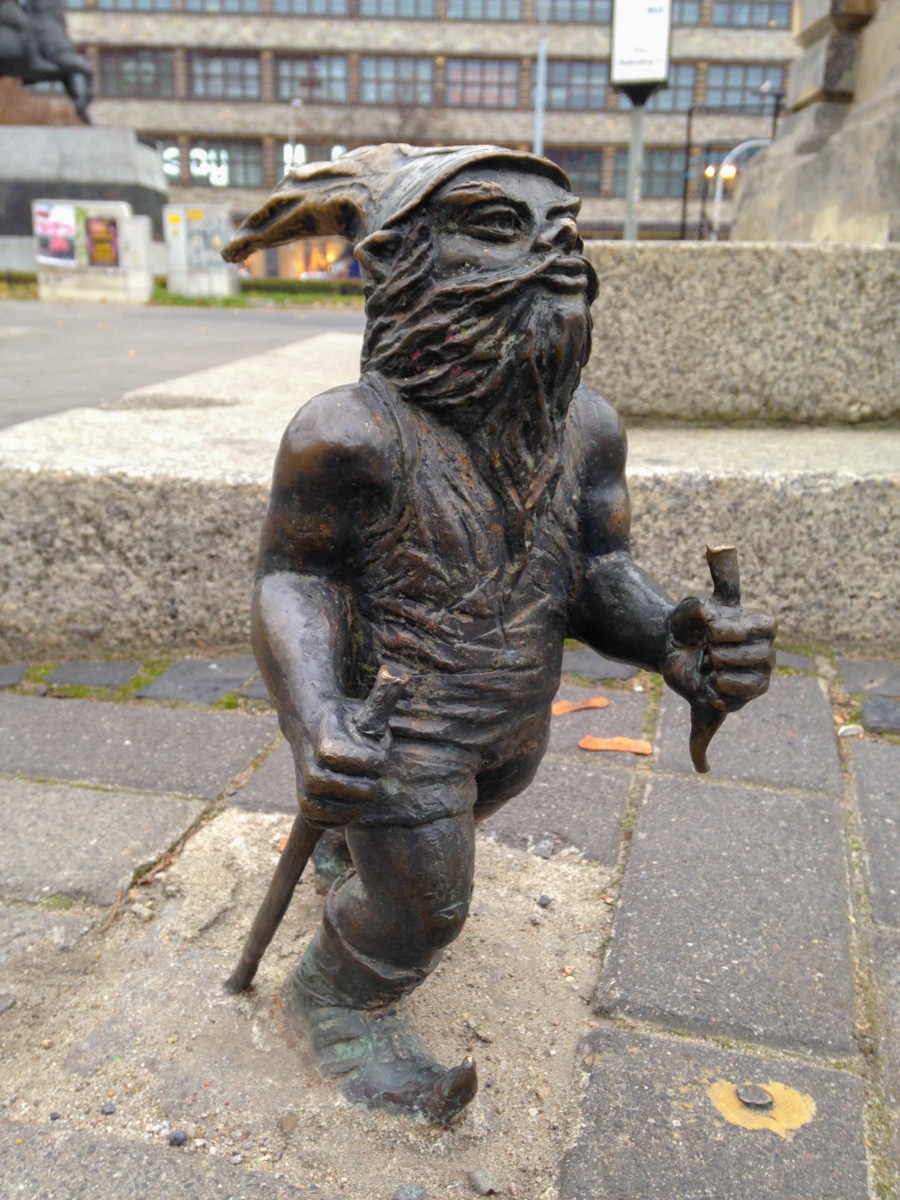 From the first sighting of Walker, it quickly spiralled to out-of-control levels, complete with fights over who spotted it first, and whether it was a fair spot. We set rules, we introduced 'time outs', and the gnome-spotting continued relatively peacefully.
As with Wroclaw people (and people anywhere, really), there are all kinds of Wrloclaw gnomes. Some wish to fatten you up with delicious baked goods.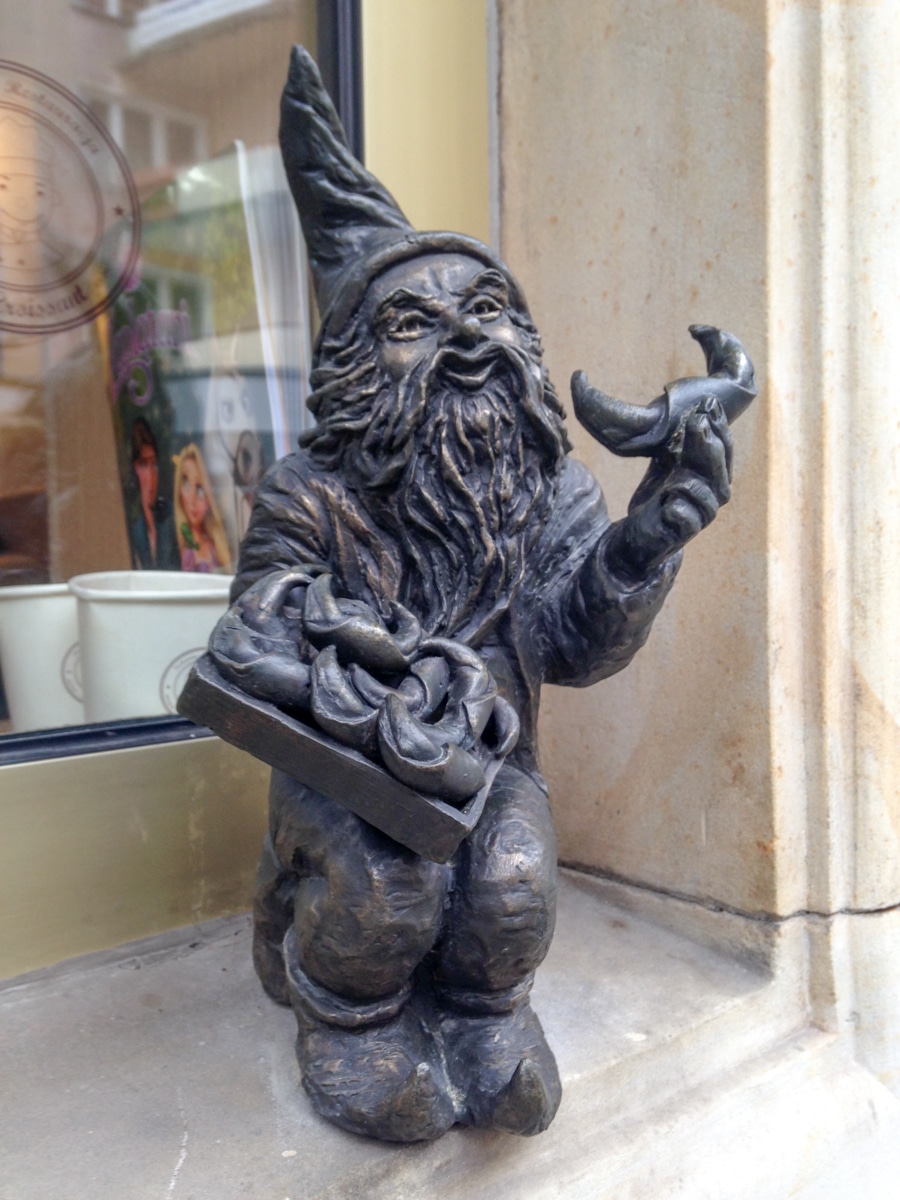 Whereas others just want to jam…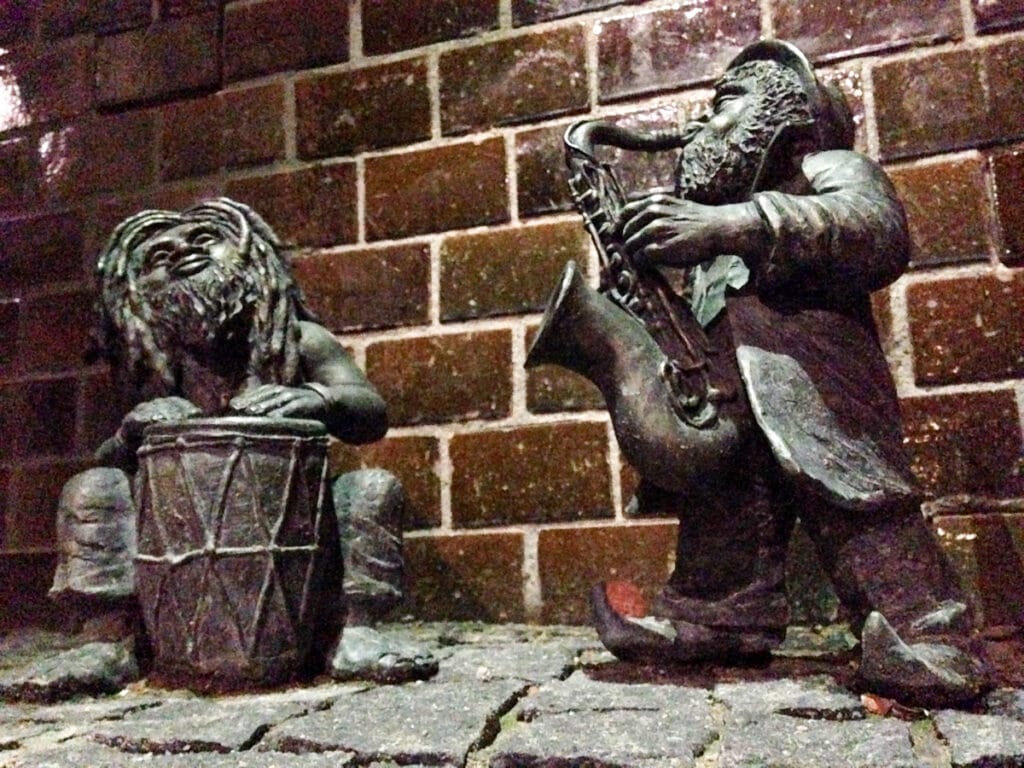 Some gnomes are studious…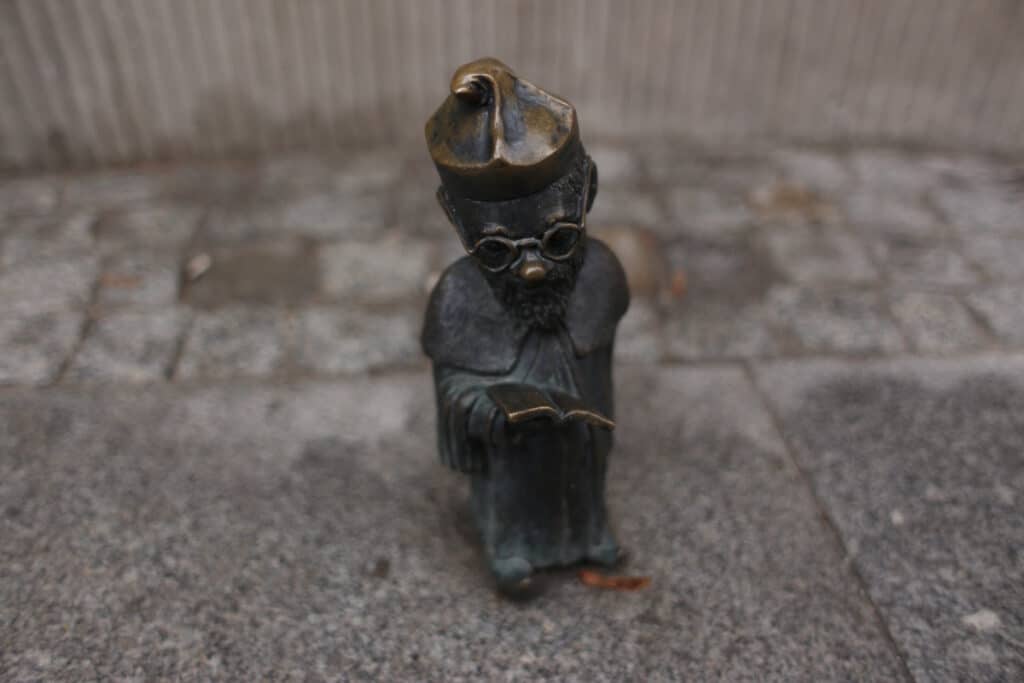 Whereas others are rotten scoundrels…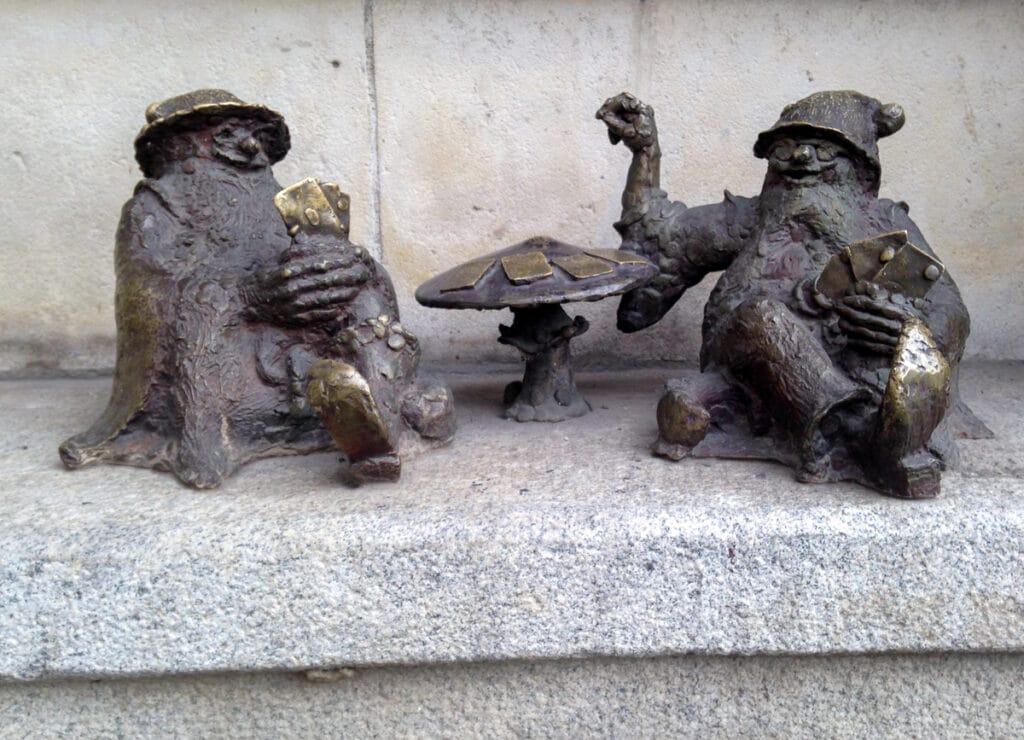 At first, we naively assumed all the gnomes would be at street-level, and cast our eyes downward, completely ignoring what we would later discover to be a rather pretty city.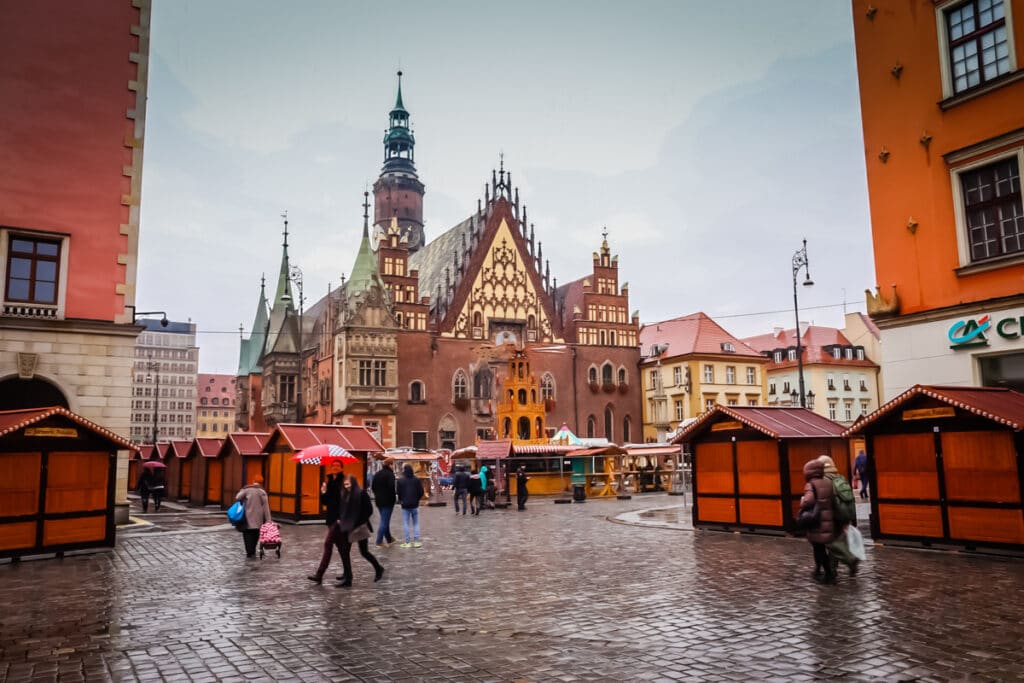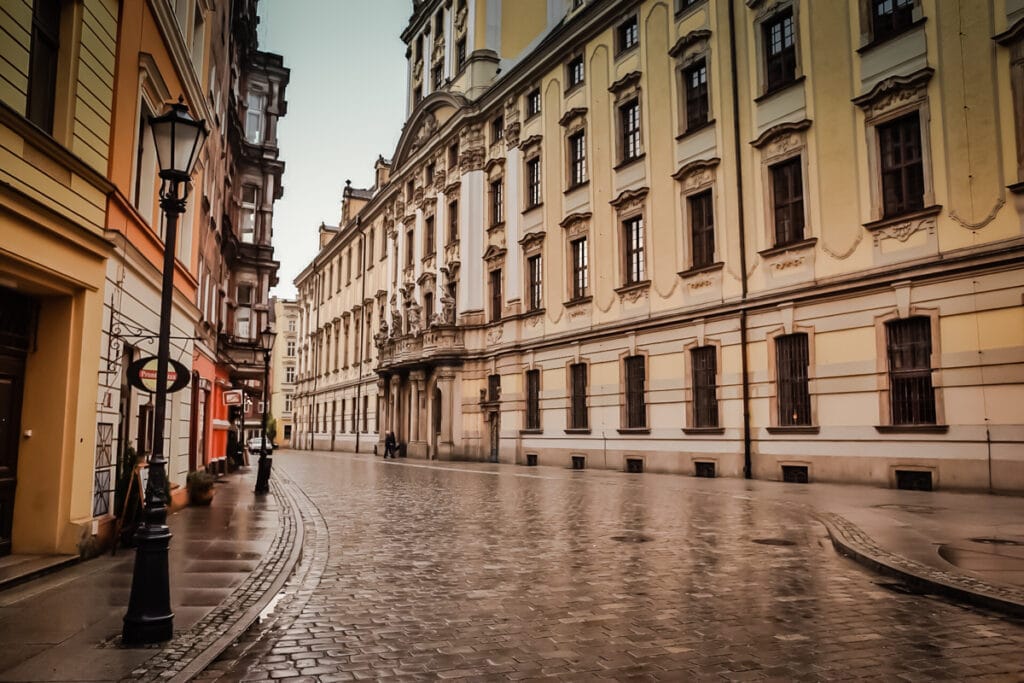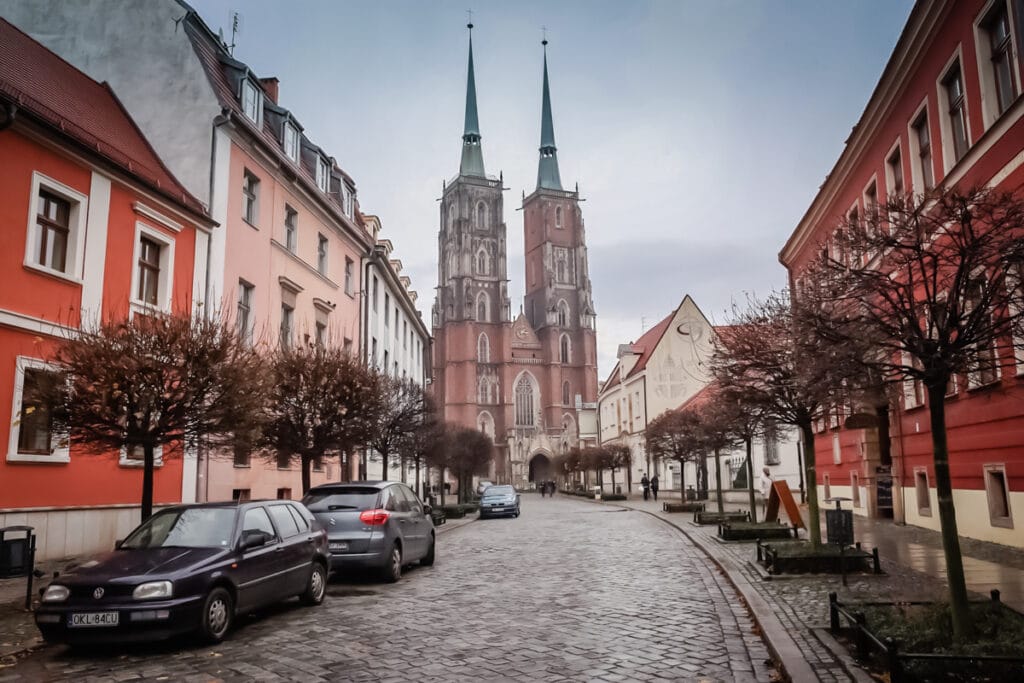 And then, like a beautiful vision of automatic hilarity, we discovered the 'Polers.'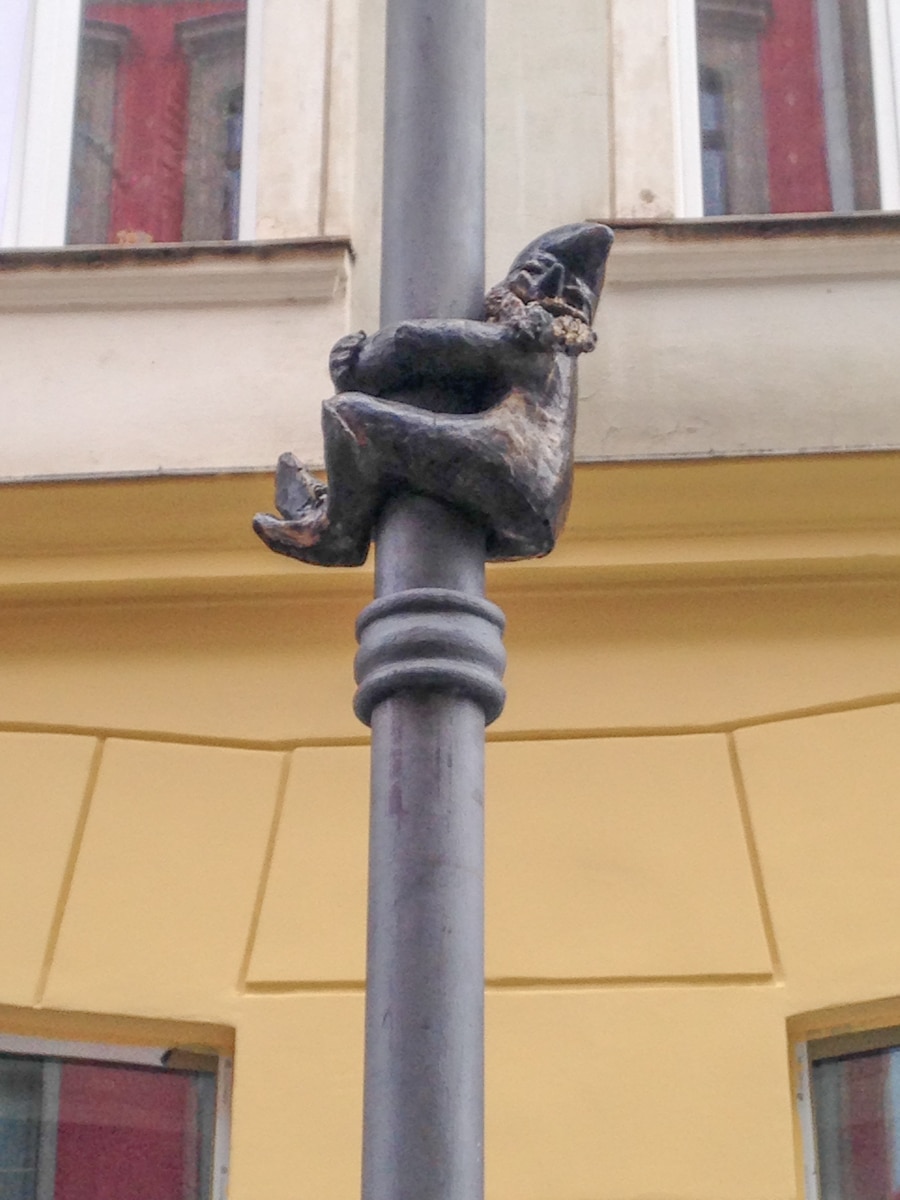 Let's just pause for a moment, and savour the fact that there is a city in Poland with pole-dancing gnomes. POLE-DANCING GNOMES!!!
And before you start to worry, and wonder how the gnomes procreate: yes, there are female gnomes. Although there definitely seems to be a shortage, which doesn't bode well for the future of their tiny society.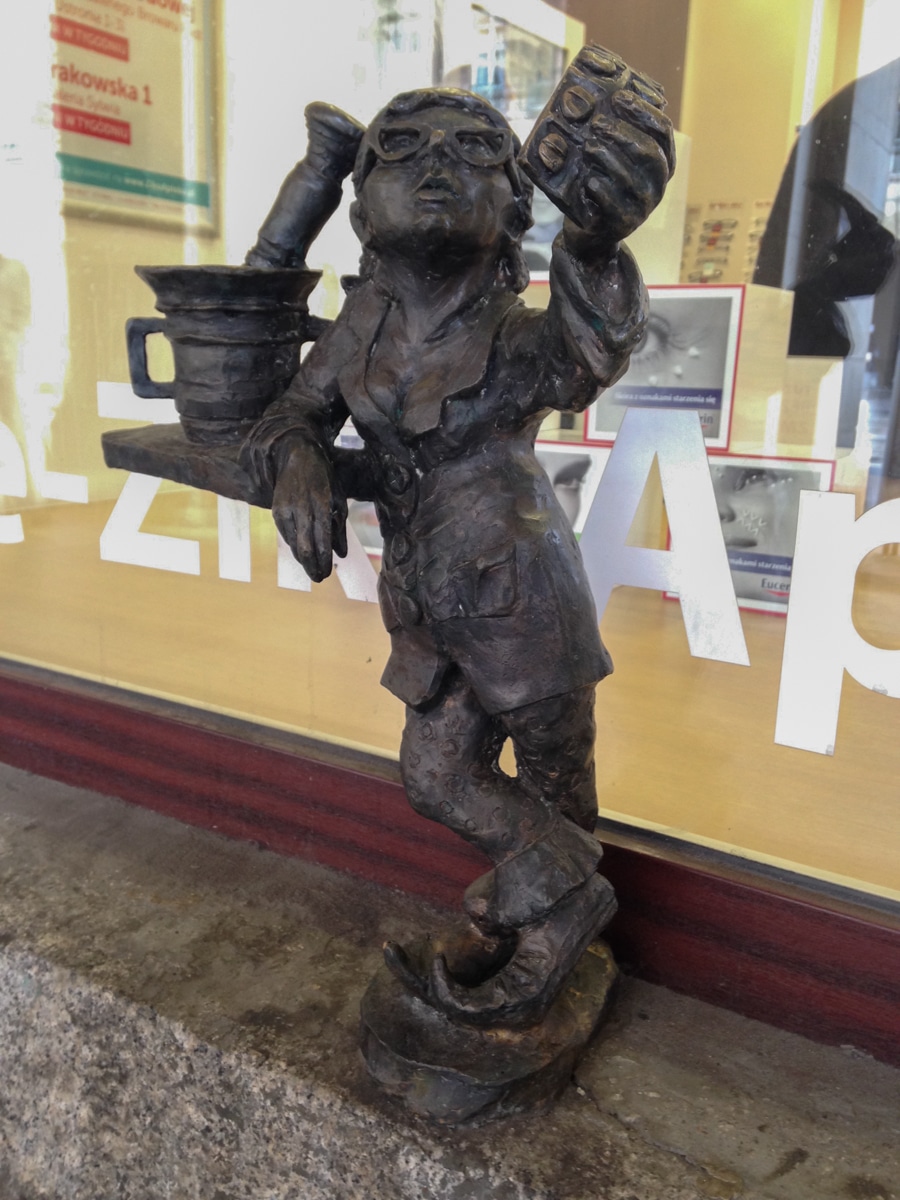 For the rest of the weekend, we did little else but search for gnomes. And it was fun….really, really fun.
We spotted so many Wroclaw gnomes, we were no longer able to keep count. We kept looking, but stopped competing, and kinda fell in love with Wrocław, and its quirky gnome society.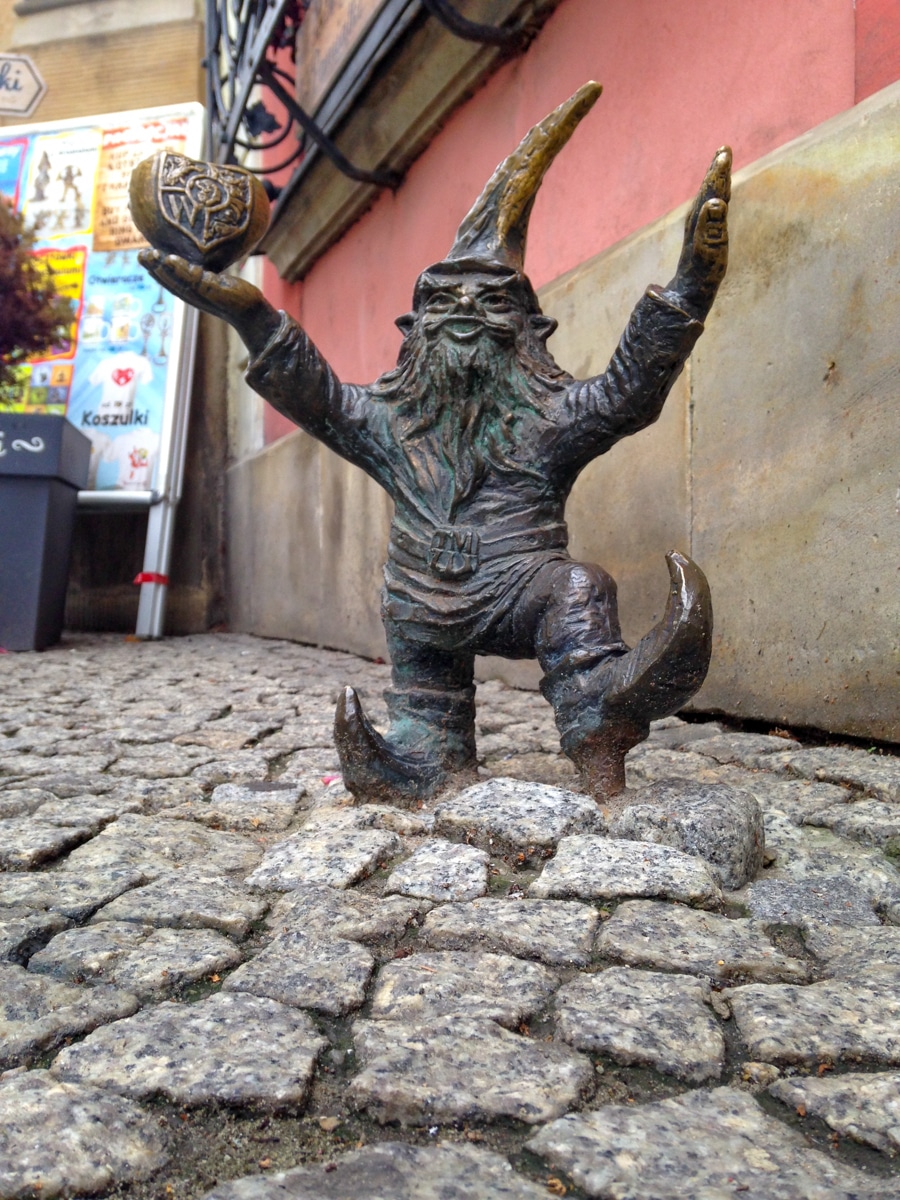 ***
Where to Stay in Wroclaw Poland
Wroclaw is a pretty compact historical city, and many of the hotels are within walking distance to the square. We stayed at Hotel Puro (affiliate link), which we can thoroughly recommend. It's a small chain of cool, design-y boutique hotels, and is pretty affordable. It's also really close to lots of gnomes (priority #1) and cool bars, restaurants and cafés, and it's walking distance to the Old Town Square. If you're interested, you can check TripAdvisor reviews of Puro Hotel here!